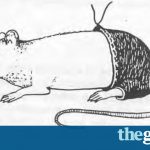 Nobel winning scientists gather for 26th straight year to award the most absurd, strange and curious research of the year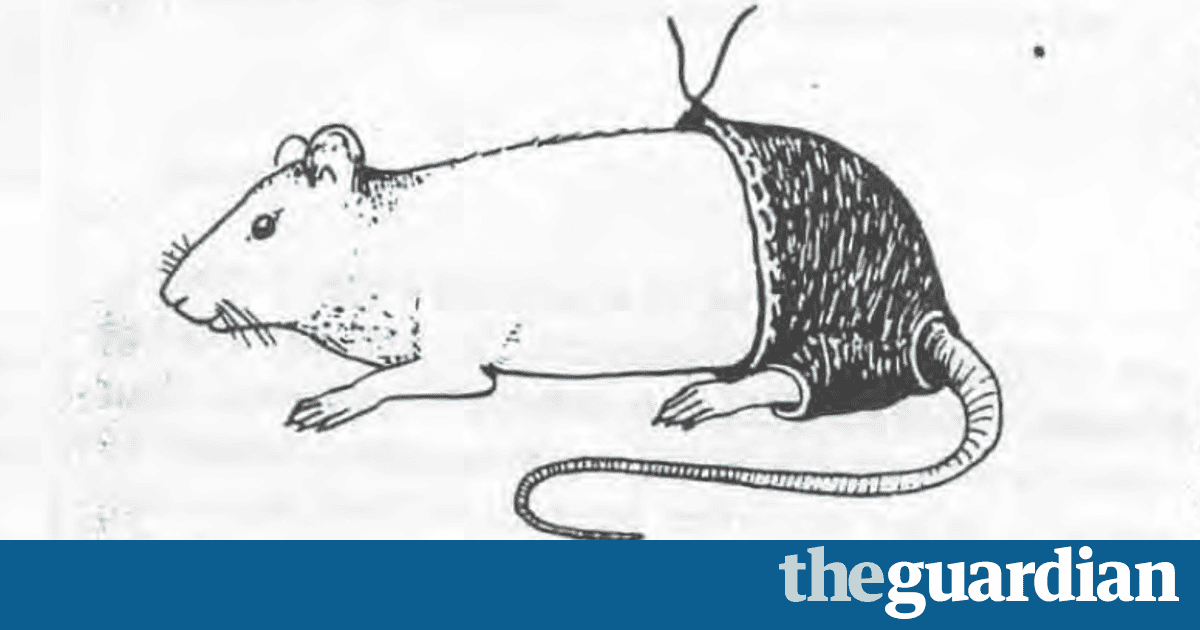 Investigations into rats wearing pants, the personalities of rocks and the truthfulness of 1,000 liars won Ig Nobel prizes on Thursday night at Harvard, where Nobel-winning scientists gathered to honor the strangest research of the year.
The ceremony, now in its 26th year, delivered a $10tn Zimbabwean bill (about 40 cents in US money) to winners. Those who traveled to Boston received their prizes from Nobel laureates: chemist Dudley Herschbach, economist Eric Maskin, Dr Rich Roberts and physicist Roy Glauber.
As in past years, the tone of the awards show vacillated from gleeful absurdism to satire to genuine wonder at the lengths to which scientists will let their curiosity lead them.
Egyptian urologist Ahmed Shafik, for instance, wanted to know the toll that trousers might take on male rats. He made murine trousers covering the animals hind legs with a hole for the tail in various cloths: 100% polyester, 50/50% polyester/cotton, all cotton and all wool.
Rats that wore polyester showed significantly lower rates of sexual activity, Shafik found, perhaps because of the electrostatic charges created by the material. Cotton- and wool-wearing rats were relatively normal.
Mark Avis, Sarah Forbes and Shelagh Ferguson, a team from New Zealand and the UK, won the prize in economics for a study of the personalities of rocks. The trio studied a concept called brand personality, or the set of human characteristics associated with the brand for example wholesomeness, youth, intelligence and sophistication by putting pictures of rocks in front of 225 Kiwi students.
The students then decided which of 42 traits, 15 facets and five factors to apply to the rocks in question. One, Rock G, was variously described as a big New York type businessman, rich, smooth, maybe a little shady and carries a black brief case, slick hair, quick thinker and quicker talker. Not a good dude though.
Rock I was described by one student as a gypsy or a traveller, a hippie and by another as liberal, attractive and female, I saw a young person, maybe mid-30s, who was very attractive when she was younger/possibly a model. Has her own way of thinking, with a somewhat grounded confidence, enjoys organic food.
The third rock, Rock H, was called modest, farm mechanic and down-to-earth.
The biology award went to two Britons: Thomas Thwaites, who created prosthetic limbs that let him move like and among goats, and Charles Foster, who has tried to live as a badger, an otter, a fox and a stag.
As a badger, Foster ate worms, dug a hillside den and tried to sniff out voles. Living as an urban fox, he scavenged through trash and slept in gardens. As a goat, Thwaites infiltrated a herd in the Swiss Alps and spent three days eating grass, bleating and stumbling over rocks.
Foster and Thwaites wrote books about their experiments, respectively Being a Beast and GoatMan.
A coalition from the US, Canada, Germany, Belgium and the Netherlands won the psychology award, for asking 1,000 liars how often they had lied over the course of their life, and rating how well they lied.
People gradually lied more as they aged out of childhood, the study found, peaking during adolescence, and as adults lied on average twice a day. Lying decreased with age, although some prolific liars may have skewed results. The researchers also acknowledged that the liars might have been lying to them all along.
The peace prize went to a gang of philosophers from Canada and the US who published a paper titled On the Reception and Detection of Pseudo-Profound Bullshit.
The researchers studied how people understand gibberish that has been framed as if it means something, by creating random but grammatical sentences of buzzwords that sounded like vaguely meditative posters meant to inspire office drones or distract dental patients from the drill. Examples included wholeness quiets infinite phenomena and hidden meaning transforms unparalleled abstract beauty.
There is little question that bullshit is a real and consequential phenomenon, the scientists wrote, warning that given advances in communication, bullshit may be more pervasive than ever before.
They noted, for example, that Dr Deepak Chopra, an author and MD followed by millions on Twitter, once wrote: Attention and intention are the mechanics of manifestation.
Their mission: Are people able to detect blatant bullshit? Who is most likely to fall prey to bullshit and why?
The philosophers asked 280 students at the University of Waterloo to rate the profoundness of real and invented statements on a scale of one to five, and to search for meaning in those statements. Those students most receptive to bullshit, they found, were less reflective, lower in cognitive ability and more likely to hold religious and paranormal beliefs.
The researchers admitted their study had limitations, writing: Although this manuscript may not be truly profound, it is indeed meaningful.
A medicine prize was given to German scientists who found that if you have an itch on your left side, you can look into a mirror and scratch your right to relieve it. A perception prize was handed to two Japanese researchers who tried to learn whether bending over and looking at things between your legs changes how things appear.
Physics awards were given to researchers from Hungary, Spain, Sweden and Switzerland, who found that white horses attract fewer horseflies and that dragonflies are fatally attracted to black tombstones. The award for literature went to a Swedish author, Fredrik Sjoberg, who wrote a trilogy about collecting flies.
The most surprising winner was for chemistry: the automaker Volkswagen, caught for violating US emissions law, was granted a nearly worthless Zimbabwean bill to help pay for its massive legal costs. The Ig Nobel committee said the award was for solving the problem of excessive automobile pollution emissions by automatically, electro-mechanically producing fewer emissions whenever the cars are being tested.
Read more: https://www.theguardian.com/science/2016/sep/22/ig-nobel-prizes-trousers-for-rats-and
A new study by scientists in Maine found that if global warming trends continue, lobsters will struggle to survive by the year 2100.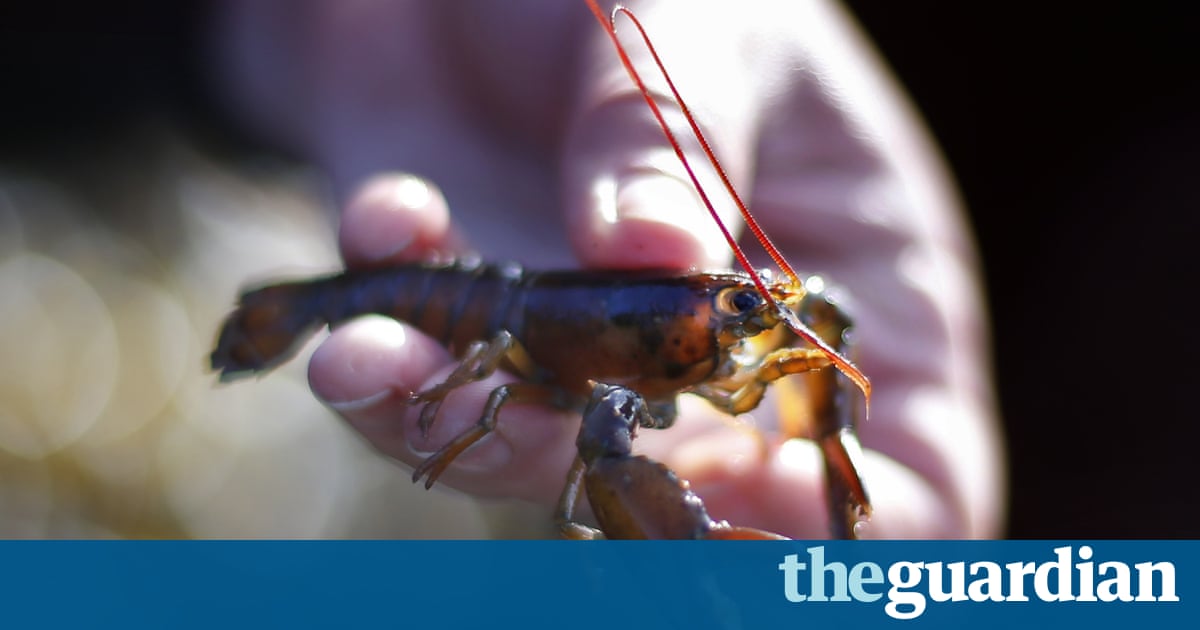 Baby lobsters might not be able to survive in the oceans waters if the ocean continues to warm at the expected rate.
That is the key finding of a study performed by scientists in Maine, the state most closely associated with lobster. The scientists, who are affiliated with the University of Maine Darling Marine Center and Bigelow Laboratory for Ocean Sciences, said the discovery could mean bad news for the future of one of Americas most beloved seafood treats, as well as the industry lobsters support.
The scientists found that lobster larvae struggled to survive when they were reared in water five degrees Fahrenheit warmer than the temperatures that are currently typical of the western Gulf of Maine, a key lobster fishing area off of New England. Five degrees is how much the United Nations Intergovernmental Panel on Climate Change expects the Gulf of Maines temperature to warm by the year 2100.
The paper appears this month in the scientific journal ICES Journal of Marine Science. It could serve as a wake-up call that the lobster fishery faces a looming climate crisis that is already visible in southern New England, said Jesica Waller, one of the studys authors.
There has been a near total collapse in Rhode Island, the southern end of the fishery, and we know our waters are getting warmer, Waller said. We are hoping this research can be a jumping-off point for more research into how lobsters might do over the next century.
Right now, the countrys lobster catch is strong, prices are high and steady and the industry is opening up new markets in Asia, where a growing middle class is hungry for one of Americas seafood status symbols.
US fishermen have topped 100m lbs of lobster for seven years in a row after having never previously reached that mark, and their catch topped a half billion dollars in value at the docks for the first time in 2014.
But signs of the toll warming waters can take on the fishery are noticeable in its southern reaches, where scientists have said rising temperatures are contributing to the lobsters decline. The lobster catch south of Cape Cod fell to about 3.3m pounds in 2013, 16 years after it peaked at about 22mn in 1997.
The study's authors found higher temperatures caused baby lobsters to develop faster something that could help them avoid predators in the wild but few survived. They performed the work by raising more than 3,000 baby lobsters from the moment they hatched.
The authors said the study was the first of its kind to focus on how American lobsters would be affected by warming waters and the increasing acidification of the ocean in tandem. "The study found that acidification had almost no effect on young lobsters survival," Waller said.
Michael Tlusty, an ocean scientist with the Anderson Cabot Center at the New England Aquarium, said the study was especially important because it considered both warming and changing ocean chemistry.
This is the type of work that really needs to be done, said Tlusty, who was not affiliated with the study. The oceans are not changing one parameter at a time.
Read more: https://www.theguardian.com/environment/2016/sep/24/lobsters-climate-change-oceans-marine-life-seafood-research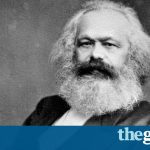 This week Mark Zuckerberg announced plans to advance human potential and promote equality. But hes not the only tech billionaire in a Che Guevara shirt.
Capitalism is catechism in Silicon Valley. The civic religion is entrepreneurism and evangelism is a marketing tool. But for an industry that worships at the altars of the marketplace, the rhetoric of billionaires has gotten a bit confusing.
Just this week, Facebook CEO Mark Zuckerberg announced his latest plans to invest $3bn from the Chan Zuckerberg Initiative, an organization whose mission statement Our hopes for the future center on two ideas: advancing human potential and promoting equality would not sound out of place coming out of the mouth of a die-hard communist.
Zuckerberg is not the only billionaire who sounds like he has a Che Guevara shirt in his closet. Take our quiz and see if you can tell the source of the quote: techie or communist?
Read more: https://www.theguardian.com/technology/2016/sep/23/quiz-who-said-it-a-techie-or-a-communist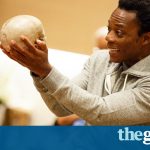 A stalwart of the Royal Shakespeare Company, Iwuji is finally playing Hamlet, in a production inspired by Black Lives Matter and which is being performed in homeless shelters and prisons.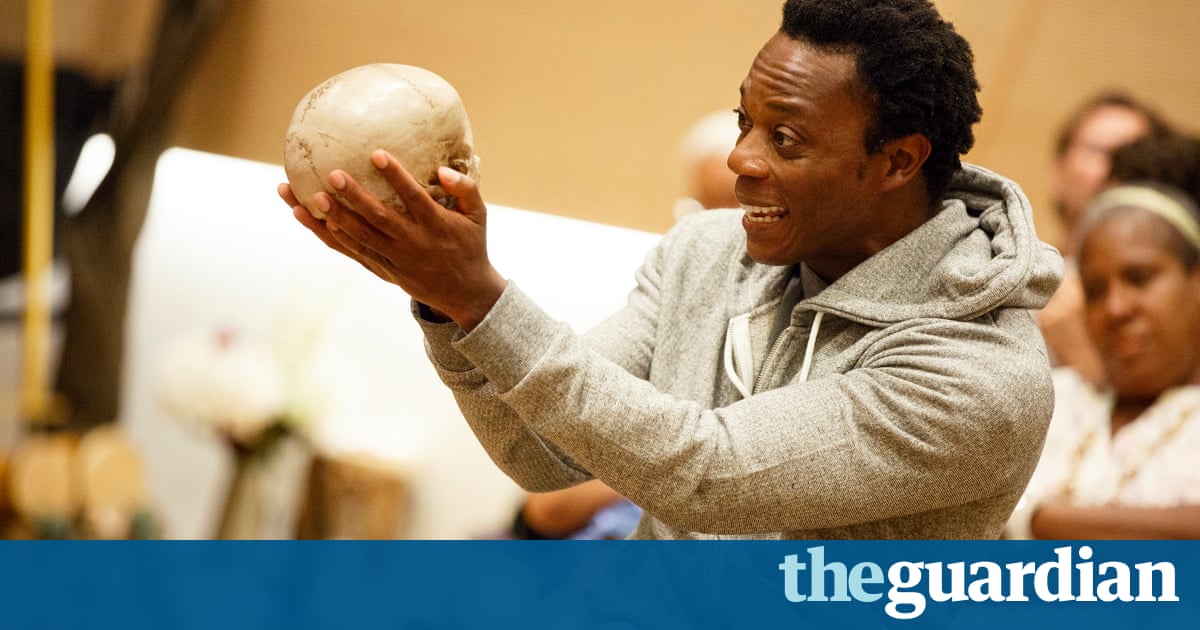 For the Nigerian-born British actor Chuk Iwuji, to be or not to be wasnt remotely the question when it came to playing Hamlet. He has pursued the role ever since his days as a glorified spear carrier at the Royal Shakespeare Company, watching from the wings as celebrated actors spoke the famous soliloquies. As the ambassador Cornelius, Iwuji had one line, shared with another character.
Hes since gone on to lengthier Shakespeare parts: Henry VI in the history plays (a role he toured with for more than two years), Enobarbus in Antony and Cleopatra, Buckingham in Richard III, Edgar in King Lear. But Hamlet had always eluded him until New Yorks Public Theater asked if hed star in a Mobile Unit production. This bus and truck version, directed by Patricia McGregor, cuts the tragedy to under two hours and tours it to prisons, homeless shelters and senior centers before it returns to the Public for a three-week run.
Iwuji, who will soon return to England to star in Hedda Gabler at the National Theatre opposite Ruth Wilson, spoke about how playing Hamlet has changed his craft and maybe his life.
How did you become interested in theater?
I did theater as a kid in Nigeria. But I didnt think anything of it. When I moved to boarding school in England, you have the athletes and the non-athletes. And I love sports, I did my rugby and my track, so theater went out the window. But when I found myself heading for law and economics, there was a side of me that quietly panicked. At Yale, I decided to start experimenting with theater again.
Do you have a particular affinity for Shakespeare?
Yes, I do. As soon as I became an actor and started accidentally doing Shakespeare, it became something that I loved. People seem to believe I know what Im doing! I have never been worried about who Im up against when I go in for a Shakespeare audition. I dont feel intimidated by it, I feel excited by it.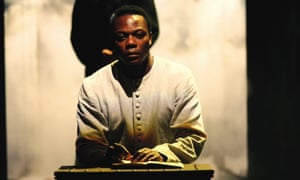 Read more: https://www.theguardian.com/stage/2016/sep/21/chuk-iwuji-hamlet-shakespeare-black-lives-matter
His new show Kevin Can Wait is about to hit screens this week and his everyman schtick has divided opinion. Two Guardian writers argue the case.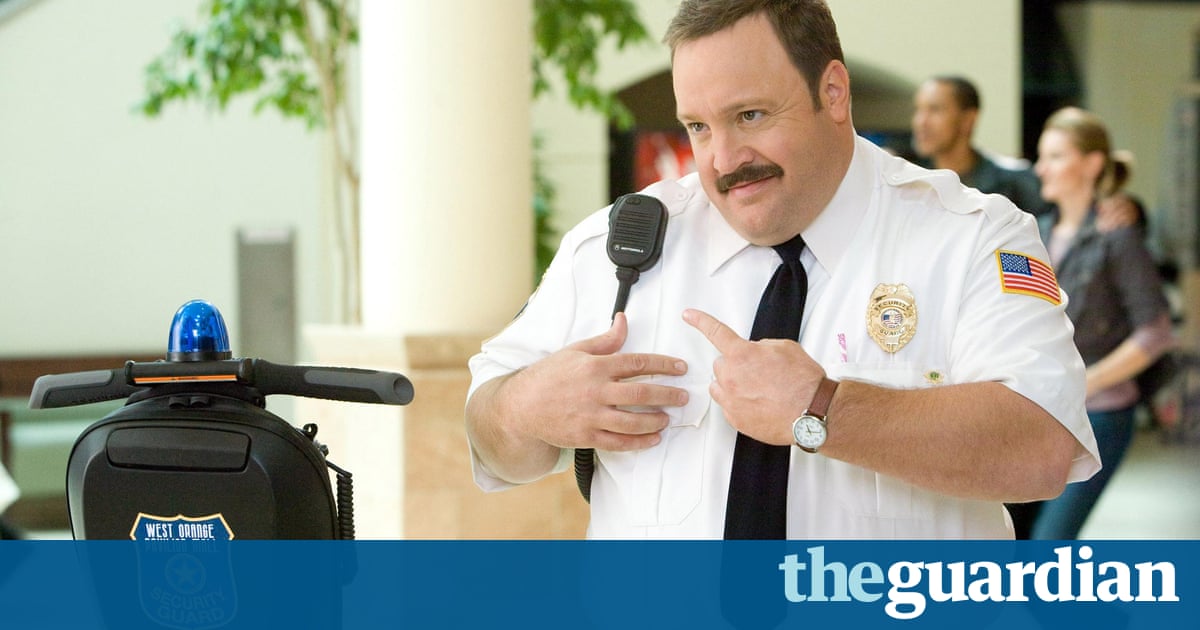 The case for: He gives a masterclass in screen acting
Before I begin, let me say this. The trailer for Kevin Can Wait, Jamess new sitcom for CBS, looks awful. The script is lazy, and the chemistry between him and Erinn Hayes is nonexistent. Equally, if you detest him on the big screen, I can sympathize. Whether hes playing the irritating Paul Blart in Mall Cop or Adam Sandlers aw shucks sidekick, I get it. Hes not your cup of tea. But hear me out: Kevin James is hilarious, you just need to dig a little deeper.
Jamess career began in improv and standup, when after making appearances in Star Search and Jay Leno; his big break came in 1996 at the Just for Laughs Montreal comedy festival. It was then when Ray Romano gave him a recurring role on Everybody Loves Raymond, which led him to create his greatest character, Doug Heffernan. The King Of Queens, to this day, remains my favorite network sitcom of all time and I watch it every single day. When the pilot was aired in 1998, Variety was less than kind: Fat guys with big mouths are back in primetime, said TV critic Ray Richmond. He called it The Honeymooners minus the charm of Jackie Gleason, but once the season grew in confidence so did the writing. The show had a ridiculously talented cast that included Jerry Stiller, Patton Oswalt and Victor Williams, but its success (it lasted for nine seasons) lived and died on the chemistry between James and Leah Remini. Theres a great moment in season one where Doug and Carrie are arguing in the middle of a cello performance, and no lines are spoken and the scene is performed in complete silence. Its a masterclass in screen acting.
James is a fantastic physical performer, unbelievably athletic for a man of his size, and this is something we see throughout the show. Another great scene is when Doug shows Carrie how to pole dance and James effortlessly hangs in the air from the pole as if he was a Cirque du Soleil performer. Its one of the funniest scenes in the entire show. James, to me, remains a great comedian, blessed with great timing and screen presence. His achilles heel, however just like Chris Rock has always been catastrophic movie decisions. In King Of Queens, he had the freedom to be charmingly mischievous minus the arrogance, but once he appears on a movie screen, all that goes away as he plays 2D flatpack roles. I dont think we should blame James for that. I just wish he would fire his manager. LME
The case against: The cinematic works of Kevin James are strictly for the big boy go fall down set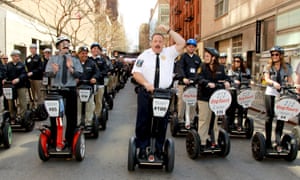 Read more: https://www.theguardian.com/tv-and-radio/2016/sep/19/kevin-can-wait-kevin-james-acting