The University of Chicago sent a welcome letter to incoming freshmen, posted online Wednesday, where they made it abundantly clear that they do not support "trigger warnings" or "safe spaces" in classes or on campus.
In other words, students who may be susceptible to mental health issues, like post-traumatic stress disorder or panic disorders, are underserving of a warning that a lecture or guest speaker may aggravate those issues or traumatic experiences.
And just below a promise of inclusivity, respect and diversity, the university also stated that it would not provide zones on campus for students to freely visit where they can be sure to avoid hateful and re-traumatizing rhetoric. (In case, say, someone invites George Will, a Pulitzer Prize-winning columnist who likes to tell college audiences that rape victims are a privileged class on campus.)
But back to the issue of trigger warnings. Read the letter in full below:
"You will find that we expect members of our community to be engaged in rigorous debate, discussion and even disagreement," part of the note reads. "At times this may challenge you and even cause discomfort."
The problem with this interpretation of trigger warnings is that it presumes all participants have the same level of privilege. But many discussions are not just intellectual exercises for everyone people who face discrimination, have experienced violence or simply struggle with brain chemistry are at a disadvantage because they're potentially dealing with a mental health issue. A desire to be warned about potential triggers has nothing to do with people not wanting to "challenge" themselves academically.
What's more, research clearly shows that atmospheres that promote negative stereotypes can act as barriers to treatment, furthering stigma and causing additional psychological trauma.
A fundamental misunderstanding of triggering
Trigger warnings and safe spaces aren't a way to avoid disagreement or debate. The clinical version first appeared back in the the early 1900s when psychologists were working to classify "war neurosis," or the trauma of serving in the military. That led to the more modern discovery of PTSD and what "triggers" those painful memories of war.
Trigger warnings as we know them today gained steam from blogging platforms that emerged with the digital age, Buzzfeed News reported. They were created as a way to protect users from harmful content that may contribute to pre-existing mental health issues (i.e. sharing photos about an eating disorder that might "trigger" or, worse, "inspire" someone who is currently dealing with anorexia). The debate over using warnings filtered into college classrooms in the past few years.
Trigger warnings are potentially lifesaving for people who have dealt with traumas like sexual assault, hate crimes or violence. Eliminating these advisories and zones on campus suggests that someone should have to listen to someone who questions their humanity or experience.
This kind of insensitive rhetoric also implies that mental health issues or traumatic pasts those that require a safe space or a trigger warning render a student weak. And that type of attitude silences those who may be struggling.
Research shows that many people don't speak up when they're experiencing complications with their mental wellbeing. Referring to potentially serious, damaging content as something that could cause mere "discomfort" delegitimizes someone's experience. In reality, it's more than just feeling a little uncomfortable. Mental health disorders particularly those following trauma can cause panic attacks, difficulty sleeping, problems with concentration and more.
The complicated debate about trigger warnings
The national conversation has been tough on trigger warnings, with many arguing that these advisories have gone too far, impeding academic freedom. Critics of the practice suggest that universities are becoming too "politically correct" with an overuse of trigger warnings, but data suggests that this isn't necessarily representative of what's actually occurring on campuses. A 2015 survey found that many professors don't employ trigger warnings in their classrooms and students aren't exactly demanding them.
It's also important to point out that these warnings don't censor what's about to be said. They simply create an alert about content in the discussion that could prompt traumatic memories if a person happened to experience something related in the past.
There is not much research on the effectiveness of advisories, but some experts do recommend that professors at least alert students of the content if it could be triggering.
"Whether or not the warnings are required, I still think that it is ethically responsible to share with students your course content so that they can be prepared, given the high rates of sexual assault among college students," Elana Newman, a University of Tulsa psychology professor and research director of Columbia University's Dart Center for Journalism and Trauma, told the American Psychological Association in 2014.
At the very least, a small warning about sensitive content isn't a burden for instructors. A simple message saying "This lecture today pertains to sexual assault," perhaps, will give students some insight into what's about to be discussed and those who feel it may influence their mental health will be warned accordingly.
Why the way colleges talk about trigger warnings matters
Despite negative stances on this method of safeguarding psychological wellbeing, mental health is a growing concern for universities. Nearly 30 percent of students in 2014 reported experiencing a psychological health issue that negatively influenced their academic performance. Sexual assault which can lead to PTSD, among other conditions is also a prevalent issue. Approximately one in five women and one in 16 men will be sexually assaulted while in college.
While many modes of treatment for mental health issues encourage patients to face their traumas instead of avoiding them, classrooms are not therapist's offices and professors aren't mental health professionals. This kind of work requires a controlled and private environment outlined by the practicing clinician.
Twitter users who believe in the benefits of warnings and safe zones fired back at the University of Chicago, taking issue with the belittling tone of the letter:
Research from the National Alliance on Mental Illness shows more than 60 percent of college students who dropped out did so because of a mental health issue, which includes cases like PTSD and trauma.
Should every lecture be flagged if it mentions sex or war? No. Should professors and universities use good judgment when it comes to specific, detailed lessons or speakers that dive into sensitive subjects? Yes. If addressing this clear problem is solved with a small warning for class or providing a space for a student to discuss their beliefs without shame, so be it.
University of Chicago responds
In a statement to The Huffington Post, University of Chicago spokesman Jeremy Manier said that the letter wasn't meant to imply that trigger warnings and safe spaces would be "eliminated," but didn't elaborate.
The university's statement he shared went on to stress the importance of student support and counseling:
"Separately from the intellectual values expressed in the letter, the University encourages students to make use of the many support resources that exist on campus," the statement continued. "The University provides numerous resources for students' well being, including private counseling and other forms of support. There are also many campus groups that offer mutual support for students and other members of our community."
It's commendable that the university is affirming their commitment to students' mental wellbeing. But the welcome letter's language is, at best, easy to misinterpret and at worst, a warning that issues of support will be on the university's terms only.
Read more: http://www.huffingtonpost.com/entry/university-of-chicago-trigger-warning_us_57bf16d9e4b085c1ff28176d?section=&
Jill Soloways adaptation of Chris Krauss novel is funny and beautiful in its own way. But it can't transmit the intense pleasure of the ideas in the original.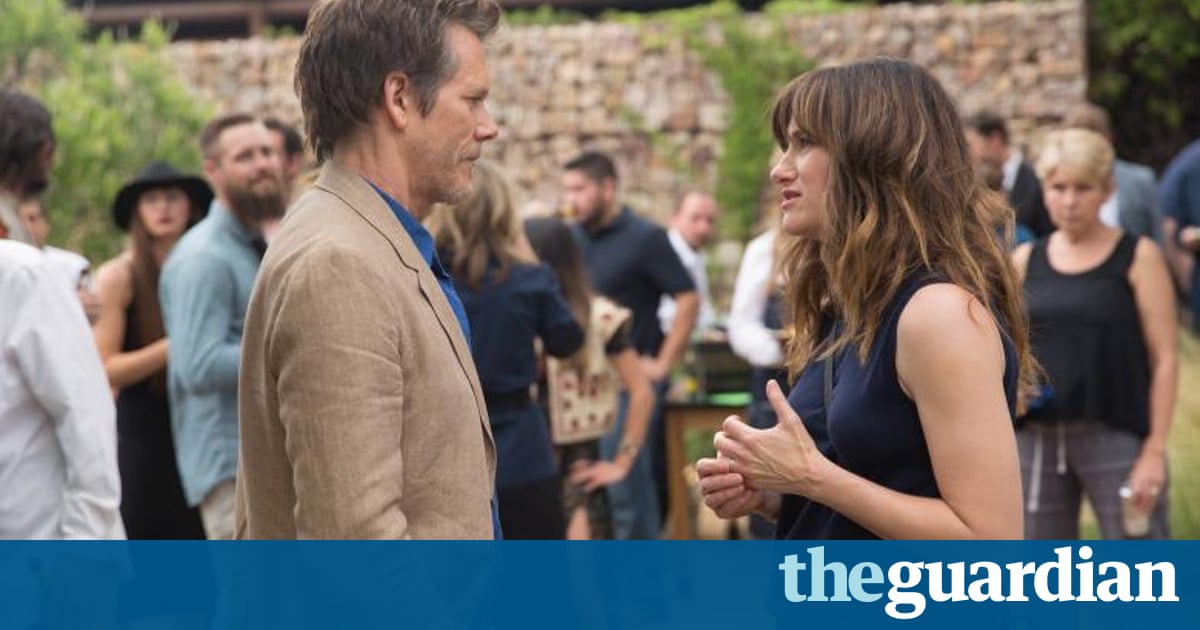 Chris Kraus had been describing her 1997 novel I Love Dick as funny for years by the time the news broke, in February, that Transparent creator Jill Soloway was adapting it for TV. Many wouldnt listen. Almost invariably, reviewers praise the book for its embrace of feminine abjection, although I see it more as comedy, she wrote in an essay for the Guardian.
Fair enough: I Love Dick is fun to read. Its minimal plot is propelled by perversity and real-life gossip: a film-maker named Chris Kraus and her husband, an academic who shares a name with Krauss then-spouse Sylvre Lotringer, spend an evening with a colleague of Sylvres. Chris becomes obsessed with their charismatic acquaintance, identified only as Dick ______. (The cultural critic Dick Hebdige, whose cease-and-desist notice led Kraus to excise the characters last name, filled in the blank himself.)
In her promising Amazon pilot, though Soloway heightens the frisson of Chris all-consuming crush, she doesn't come close to capturing the books intellectual pleasures. Her adaptation transforms I Love Dick into a simple half-hour comedy, with an expanded cast of characters and proper jokes. Some of them are scathing: at an academic gathering, a man blithely refers to Chris as the Holocaust wife a reference to Sylvres research that trivializes her own work and genocide in the same breath. Kathryn Hahn plays Chris as an awkward neurotic, ensuring that the character comes across as humorous and mostly sympathetic rather than fully unhinged.
But I Love Dick, the book, is punctuated by ideas more than events. Halfway through the book, Chris realizes: Through love I am teaching myself how to think. By this point, the torrent of erotic energy drummed up by her crush has given way to a series of essays that re-evaluate the underrated work of feminist artists such as Eleanor Antin and Hannah Wilke, and meditate on the story of American activist Jennifer Harburys marriage to disappeared Guatemalan guerrilla Efran Bmaca Velsquez. Theres suspense in I Love Dick, but its not about whether Chris will finally win Dicks love or what will become of her marriage. As the letters grow into a writing project, the question that emerges is whether this period of intense living will lead Chris to a new level in her art. The books still-growing influence is better proof than its actual resolution that it did.
Feminist criticism has a reputation for being dense and dour, but some of it is electrifying. From Judith Butlers academic treatises to the essays of Audre Lorde and Ellen Willis, the most resonant feminist essays are driven by the authors need to think her way to some form of liberation. And as Willis often wrote, liberation doesnt just mean political equality; its also about womens right to pleasure. Life without pleasure without spontaneity and playfulness, sexuality and sensuality, aesthetic experience, surprise, excitement, ecstasy is a kind of death, she wrote.
Soloway has called Krauss book the invention of the female gaze. Its a puzzling sort of compliment. I Love Dick was published in 1997. If it invented the female gaze, what were the Bronts and Virginia Woolf up to? I Love Dicks real innovation was to make the intellectual thrills of feminist criticism the engine of a novel and to heighten that novels reality through Chriss pursuit of pleasure. Its hybrid form was unique at the time. But now its influence is everywhere in feminist literature, from Sheila Hetis How Should a Person Be?, a novel that brutally deconstructs a real friendship, to Maggie Nelsons X-rated, theory-steeped memoir The Argonauts. Even Jenny Offills less formally subversive Dept of Speculation, narrated by a woman who sacrifices her writing career for family and then learns her husbands cheating, owes a debt to Kraus.
TV has, in the past decade or so, become as effective a medium for serialized narratives as literature. But the I Love Dick pilot proves the rule about television: it cant compete with books when it comes to expressing complex ideas. Jill Soloway is our most intellectual television creator working today. She seems determined to do Krauss text justice. Hahn periodically reads the books epigrams, like every letter is a love letter, as the words flash against a bright red screen. Chris, Sylvre (Griffin Dunne) and Dick (Kevin Bacon) even discuss their professional interests during a tense restaurant scene, though Sylvre and Dicks jargon-filled conversation is clearly meant to sound like pretentious noise.
In the book, Chriss encounter with Dick changes her relationship to art overnight; her understanding of Henry James and the Ramones becomes intensely personal. But a TV show cant capture the thrill of these discoveries because it cant give viewers more than a few seconds per episode of Chris writing down her epiphanies as Hahn reads them in voiceover. So the pilot translates this initial flood of inspiration into a scene of Chris typing on her computer, lost in a fantasy where theyre back at dinner and Dick follows her into the bathroom.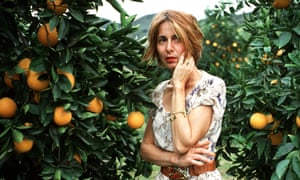 Read more: https://www.theguardian.com/books/2016/aug/25/i-love-dick-tv-you-still-cant-beat-the-book
When the National Museum of African and African American History and Culture opens in September it will house more than 35,000 artifacts, many of which were donated from the public or found in attics, basements and closets.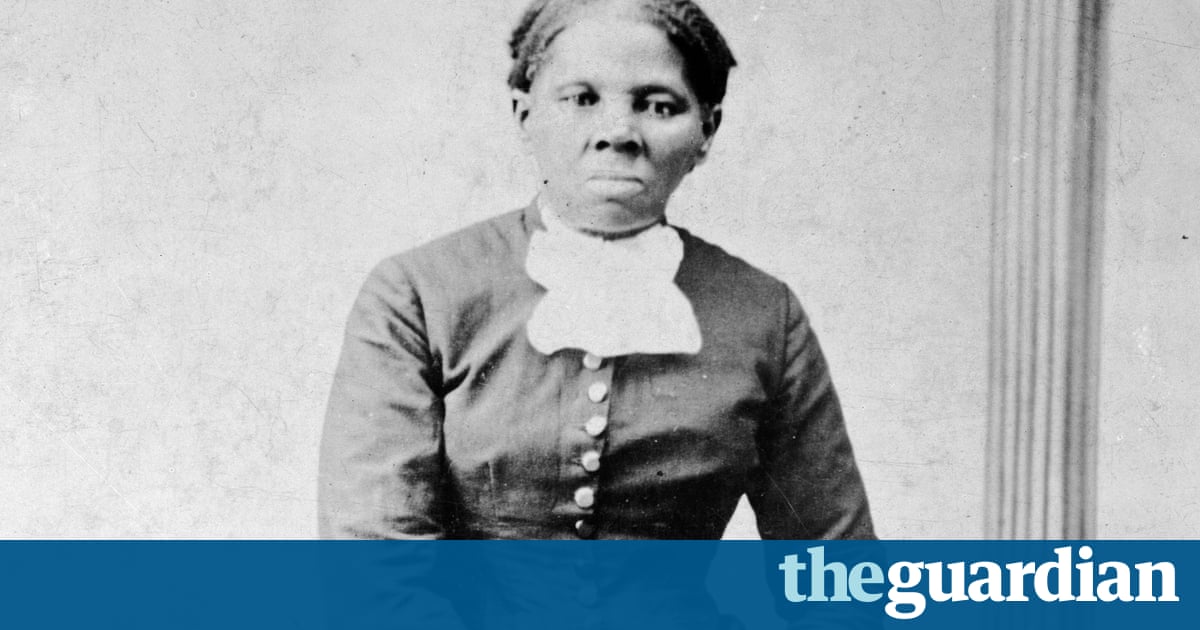 One morning in 2009, Lonnie G Bunch III took a phone call from Philadelphia historian Charles Leroy Blockson. Blockson is a well-known collector of African American literature, his Afro-American collection at Temple University, set up in the 1980s, houses 500,000 books, texts and other artifacts items the 82-year-old has accumulated over decades. He had called Bunch to let him know he had rare items that belonged to Harriet Tubman that he wanted to donate to the new Smithsonian museum, the last to be built on the National Mall.
I was convinced that that just wasnt true, recalls Bunch, founding director of the Smithsonians National Museum of African and African American History and Culture. I had been to her house in Mount Auburn, New York, and there were two artifacts.
Bunch headed north thinking hed get only a Philly cheesesteak out of the trip. But when the two met at Temple University, Blockson reached into a small box, and pulled out photographs of Tubmans funeral that Bunch had never seen. That got his attention. Then came a homemade knife and fork Tubman used to eat her meals. Finally, Blockson removed two items that caused a lump to form in Bunchs throat and left tears in his eyes. First was the silk shawl that Queen Victoria gave to Tubman 1897 as an invitation to the Diamond Jubilee.The second was Tubmans hymnal, a powerful reminder that even though she couldnt read, she kept close to her heart the songs that not only moved her spirit, but also helped guide slaves toward the northern US and Canada toward freedom.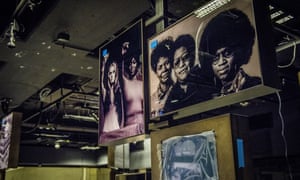 Read more: https://www.theguardian.com/culture/2016/aug/23/smithsonian-national-museum-african-american-history-donations
Sheldon Adelson-funded posters named students and professors at a college campus, saying they have allied themselves with Palestinian terrorists.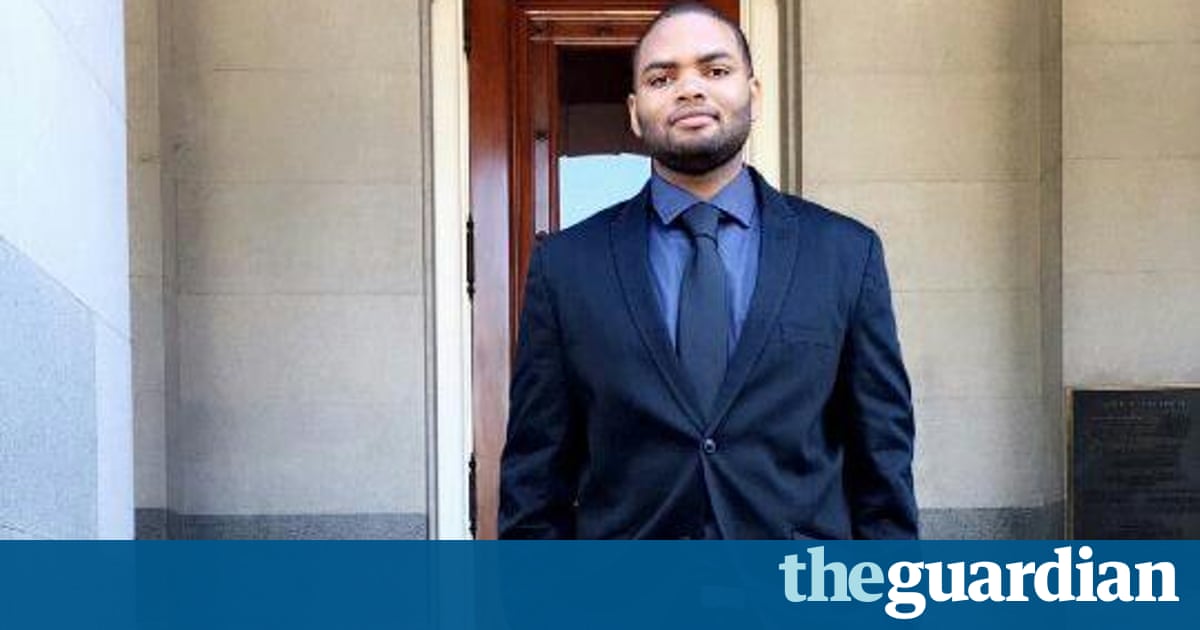 Sheldon Adelson, the Nevada casino mogul and conservative mega-donor, is leading a campaign against pro-Palestine groups on US college campuses and has funded posters that accuse individual students of supporting terrorism and promoting Jew Hatred.
The multimillion-dollar effort, which has launched at six campuses in California, is targeting the boycott, divestment and sanctions (BDS) movement that has become increasingly popular among American university students protesting the Israeli government.
At the University of California, Los Angeles (UCLA), recent Adelson-funded posters named 16 students and professors, saying they have allied themselves with Palestinian terrorists to perpetuate BDS and Jew Hatred on this campus. It further claimed BDS was a Hamas-inspired genocidal campaign to destroy Israel.
Robert Gardner, a 25-year-old UCLA senior, saw his name on one of the posters outside a grocery market. I was really shocked and felt really disturbed, he said.
They are trying to cast us as antisemitic, that we are somehow a discriminatory group, said the political science student, who is a member of the colleges Students for Justice in Palestine (SJP) organization. That is a completely spurious accusation. One of our core principles is anti-oppression and anti-racism.
Tensions surrounding Israel-Palestine campus activism have escalated in recent years, but SJP leaders said the posters identifying specific students were particularly aggressive and had led some of them to face online harassment and death threats.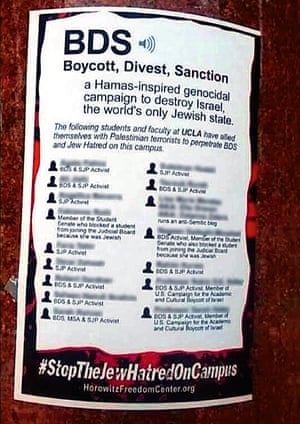 Read more: https://www.theguardian.com/us-news/2016/aug/22/sheldon-adelson-palestine-jew-haters-colleges-campuses
When Brazil won the Olympics in 2009, its future looked bright. Seven years on, as the Games come to a close, Rio's residents are counting the costs.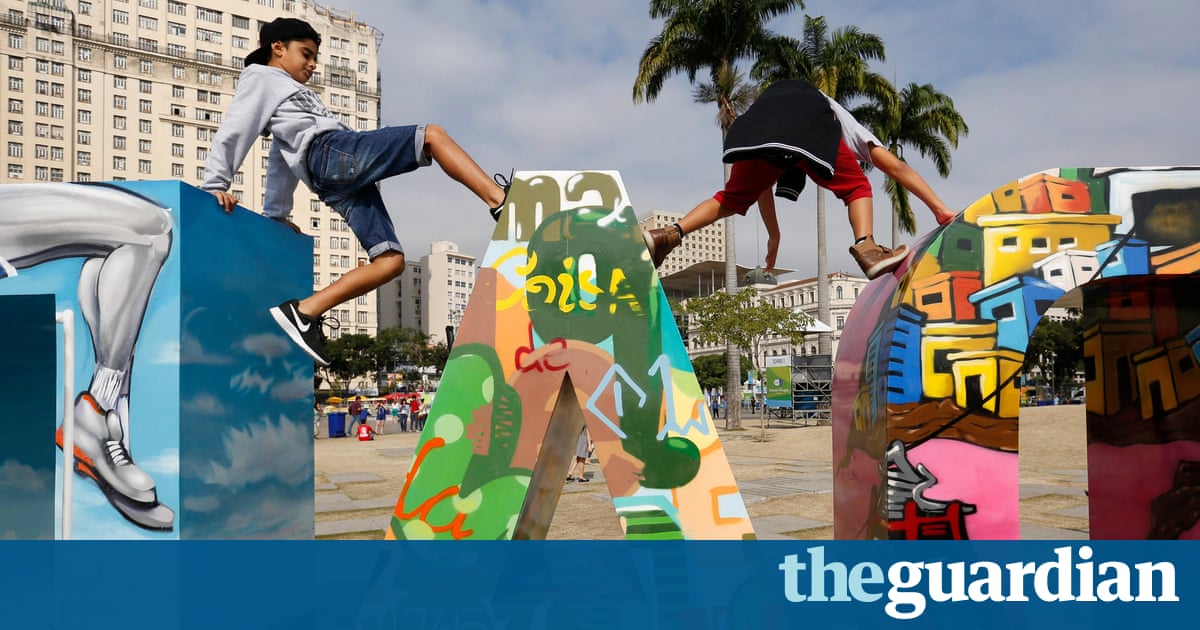 The Olympic Games arecoming to a close, having demonstrated once again that Rio de Janeiro knows how to organise and promote big events. But after theparty, and the billions spent to show the world that we deserve a place among the great democracies, comes the hangover; thebills begin to arrive, and we have noway to pay. As the festive air and thetourism subside, and with the Paralympics due to start in a matter ofweeks, the old problems remain.
It is now that the residents of Rio deJaneiro begin to wonder: what will the legacy be? As we present ourselves to the world, have we revealed our faults? Or has the power of our cultural creativity come to the fore? Therein lies the contradiction of Rio: the combination of beauty and poverty, hedonism and inequality, a carnival atmosphere and bloody violence.
Hosting the Olympics in Rio was the latest effort an extreme, titanic one to impose the ideal version of Rio over the complexities and contradictions of real Rio. In real Rio, the state government does not have enough money to keep police vehicles on the roads. Police stations are running out of paper. Hospitals are in a precarious situation. State universities are on strike: so far they have not received a penny towards the costs of the current academic year. Thestates 500,000 public servants havereceived their salaries late. Building work has been interrupted. Unemployment is increasing. Social andeconomic inequalities have become more pronounced. Just before the Olympics, Rio state declared a state ofemergency, shifting all these problems on to the shoulders of the federal government which handed it almost abillion dollars to prevent chaos duringthe Olympics. But Rios anxious population is already wondering not so much how the Gameshave gone as what will happen afterwards?
Eduardo Paes, the mayor of Rio de Janeiro, has done everything to try to stop a parliamentary inquiry commission being opened in the municipal chamber to investigate spending on theOlympics. Of the original promises made by Paes for the Games legacy, mainly involving investment in urban mobility and the reduction of pollution, barely half have been met on time. The Games proposed budget of $13bn was exceeded along time ago but a lack oftransparency over the real costs has fuelled suspicions of corruption. And there is more: in the weeks leading up tothe Games, the mayor was still racing to complete the building programme. Other pledged projects will be left in the in-tray of his successor, to be elected in municipal elections in October. The newly laid asphalt on main roads has already started to fail; on 21 April, a section of cycle path on Avenida Niemyer, along Rios waterfront, collapsed weeks after it was opened, killing two people. Public confidence in City Hall, already low, plummeted further. Today, 57% of Rios population do not trust the mayor.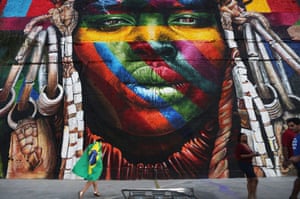 Read more: https://www.theguardian.com/books/2016/aug/21/rio-2016-olympic-games-brazil-legacy-party