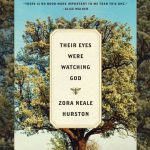 Image: Mashable Composite, HarperCollins
Sometimes the best way to understand the present is to look at the past.
Or at least that's true with Zora Neale Hurston's classic novel Their Eyes Were Watching God. The book was written 80 years ago, but the commentary it makes on race and feminism feels as fresh and contemporary as anything published today.
Their Eyes Were Watching God tells the story of Janie Crawford, a southern woman living in Florida in the early 1900s. When Janie returns to home from an extended time away, she is followed by a wave of gossip about her past. Determined to set the record straight, she tells her life story to her friend Pheoby, recounting her adventures as they relate to her three marriages and how each marriage shaped her into a sharp and fiercely independent woman who must navigate the pressures placed on her as a black woman in the south.
This week on the MashReads Podcast, we read and discuss Zora Neal Hurston's timeless novel Their Eyes Were Watching God. Join us as we talk about the book's portrait of the south, how the book is like The Odyssey by Homer and how Hurston wrote the feminist boss queen we all need right now.
Then, inspired by Their Eyes Were Watching God and Black History Month, we discuss our favorite books by black authors including Americanah by Chimamanda Ngozi Adichie, How To Be Black by Baratunde Thurston and What Is Not Yours Is Not Yours by Helen Oyeyemi.
And as always we close the show with recommendations:
Aliza recommends the Everything, Everything trailer. She also recommends a list of geeky feminist projects after attending the Strand's Galentine's Day event this week including Geek Girl Brunch, an international meetup group that hosts activities for geeky women and Geek Girl Strong, a program and community that combines geekdom with fitness.
Peter recommends The Fifth Season by N.K. Jemisin. "It's really, really, really great. Especially in terms of fantasy… It's a rainbow of people and characters in a way that I have personally have found sendom in a fantasy genre. And it's wonderful and refreshing."
MJ recommends Dear White People, the 2014 movie that inspired the upcoming Netflix series of the same name. "What I loved about this movie is that it felt like a dialogue…Whether you agree with the politics of the characters or not, [the movie] felt like a smart, rich dialogue that we should be having right now."
And if you're looking for a book to sink your teeth into, we recommend History Is All You Left Me by Adam Silvera, which is this month's official MashReads book club book.
If you're looking for even more book news, don't forget to follow MashReads on Facebook and Twitter.
Read more: http://mashable.com/2017/02/18/mashreads-podcast-their-eyes-were-watching-god-zora-neale-hurston/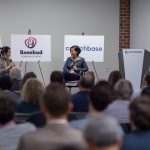 Wednesday night, at a StrictlyVC event in San Francisco, venture capitalist Aileen Lee took the stage to interview Amy Chang, a former eBay product manager turned head of Google Analytics turned startup founder.
It's a transition that has introduced Chang to night sweats, she readily admitted.
Chang's three-year-old startup, Accompany, received one of its first checks from Lee's firm, Cowboy Ventures. And Lee asked Chang about what it's like to leave behind a cushy paycheck to launch something new, even with her former Google colleague, Matthias Ruhl a large-scale systems design expert by her side as her cofounder.
For one thing, Chang said, getting the company to the point where it could launch publicly took far longer than either she or Ruhl imagined it would. Though they now claim that they've built the second-largest database of people behind LinkedIn. Accompany basically creates cheat sheets for folks who need to get up to speed quickly on the new people and companies they meet every day. It took them 2.5 years.
They've also had to raise a bunch of money, $40 million altogether so far.
"It was a much bigger data challenge than we expected," Chang said. "We had to build this whole data platform ourselves. Though once you have textured understanding of how a person's network lays out. . . you can serve them a lot better."
The native Texan, who nabbed her electrical engineering degree from Stanford and stayed in California, has also learned the pleasures and pain of working with 40 people, compared with the hundreds she managed at Google.
"When you're at Google and it's more a GM role, you're managing to a mean," explained Chang, "On any given day, maybe 20 percent of people are performing at a 5 [level] out of a 10. They've got stuff going on or are distracted by something. That 20 percent who aren't operating at a 9 or 10 level of intensity is okay, because in the grand scheme of things, you're [still in good shape]."
"When it's 40 people, every person matters. I know now whose child is sick whose cat is sick. I have to make sure people's emotional needs are met because if they aren't, they can't focus and perform at the level required to move a startup meaningfully forward every day."
The good news for Chang: her leap out of Google appears to be paying off. Though she declined to get into granular detail about her business, owing to competitive concerns (Accompany is far from the only virtual assistant game in town), she was recently pursued by Cisco, which invited her to join its board.
She says that plum role came about because recruiter Jim Citrin, who leads Spencer Stuarts North American CEO practice, began using Accompany last year, got excited about it, and told Cisco CEO Chuck Robbins to try it, too. He was like, "Who makes this?'"
It helps that Cisco was looking for a digital native who'd grown up with mobile and with analytics in particular to add to its board. "I kind of fit the profile, and there was good chemistry," she said.
The position which pays her a $75,000 annual retainer and gives her a grant of restricted stock worth several hundred thousand dollars, says a recent New York Times article presumably offsets much of the financial pressure that many other company founders face.
But Chang says she still wakes up in a cold panic at 3 a.m. oftentimes.
She has resigned herself to the fact that it's the new normal. But she did have some advice to other aspiring founders in the room: Do not wake up your spouse every time it happens.
Read more: https://techcrunch.com/2017/02/10/ex-googler-and-ciscos-newest-board-member-amy-chang-on-her-leap-into-startups/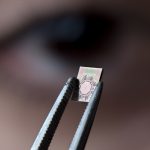 Researchers at the University of California Irvine have created a chip for use in medical imaging and other applications thats as powerful as it is tiny. The pint-size millimeter-wave radiator could lead to better scanning of tissues and organs, but may also work as part of our everyday wireless data ecosystem.
"We're very excited about the successful design of this radiator because it represents a complete breakthrough," said UCIs Payam Heydari, the lead investigator of the project, in a university news release. "We're offering an entirely new kind of physics, a new kind of device really. Our power and efficiency is an order of magnitude greater than other designs."
If millimeter-wave radiation sounds familiar, that's because it has something of an ignoble history. Perhaps its most infamous application is in the pain rays proposed about a decade ago; high-energy beams of this wavelength could heat up the skin, producing the sensation of touching a hot light bulb. It was eventually deployed against geese.
Not long after that it was and continues to be employed in the body-scanner machines many of us have had to stand in, hands up, at the airport.
So it's nice to see the technology in its more laudable applications. The useful thing about millimeter-wave radiation is that it penetrates the body to varying amounts depending on the energy and wavelength, and by carefully monitoring the reflection you can get a detailed picture of what's lurking underneath the skin.
UCI claims that this very small chip has the highest power and efficiency, yet lowest noise levels, ever found in such a device. It also modulates the signal to the desired frequency, polarizes the radiation (circularly, at that) and performs other functions that were relegated to separate chips or devices before.
The improved size and power could make possible a handheld scanner that automatically penetrates to the desired depth, monitoring tumors or searching for anything suspicious.
But it could also be used in the soon-to-be-omnipresent Internet of Things (including autonomous cars). Small, low-power, limited-range chips with high-data throughput capability are in great demand, and millimeter wave (its in the gigahertz range) could be a piece of the puzzle.
The research was sponsored by the Samsung Advanced Institute of Technology. Heydari and his colleagues will present their findings at an IEEE conference this week.
Read more: https://techcrunch.com/2017/02/07/tiny-chip-looks-deep-inside-your-body-with-millimeter-wave-radiation/
This, clearly, isn't the battery the MIT team is working on.
Image: Shutterstock / sdecoret
The lithium-ion battery in your phone might look like a solid chunk of energy-producing plastic at first glance, but if you were to bust it open and take a closer look, you'd see there's also some liquid inside. That's because most lithium-ion batteries are composed of multiple parts: two solid electrodes, separated by a polymer membrane infused with a liquid or gel electrolyte.
Now, MIT researchers believe they have taken the first steps forward in the development of all-solid-state lithium-ion batteries, according to new research published in Advanced Energy Materials. In non-nerd speak, that basically means batteries that could store more energymeaning less trips to a power outlet.
The team's report was co-authored by grad students Frank McGrogan and Tushar Swamy. They investigated the mechanics of lithium sulfides, which could someday replace the liquid as a more stable, solid form of electrolyte.
Switching out the liquid electrolytes for solids could be a big move. The all-solid batteries would likely be able to store more energy, "pound for pound," at the battery pack level than current lithium-ion packs. They'd also be much less unstable, since dendrites, which are metallic projections that sometimes grow through liquid electrolyte layers, would be less likely to occur.
The research team looked to to test the sulfide's fracture toughness, which is essential to the material's role in a lithium-ion battery. If it's too brittle and can't handle the stresses of continual power cycling, it could crack and open up space for those same dendrites to form.
The research faced one significant hurdle, however: the sulfide is so sensitive to room conditions it can't be experimented on in the open air. In order to test the material, the team placed the sulfide in a bath of mineral oil to prevent it from reacting before being measured for its mechanical properties. This was the first experiment to test for lithium sulfide's fracture properties.
After the test, the researchers concluded that the material does indeed crack under high stress conditions, "like a brittle piece of glass."
That said, the knowledge gained could allow the team to build new battery systems by "calculat[ing] how much stress the material can tolerate before it fractures, according to MIT associate professor Krystyn Van Vliet, who contributed to the research.
Co-author Frank McGrogan agrees. This exact form of the sulfide won't be the solid material that makes it into the form of lithium-ion batteries we use today. But since the team can study its properties and design new battery systems around that knowledge, someday it could still have potential for use.
You have to design around that knowledge, he said.
Read more: http://mashable.com/2017/02/06/mit-research-solid-lithium-ion-battery/
Hulu just released a trailer for its adaptation of Margaret Atwood's The Handmaid's Tale, a science fiction tale in which the U.S. Government has been toppled by a theocratic authoritarian dictatorship and women suffer a horrible revocation of rights.
So yeah it's a little too on the nose right now. Maybe the hope is that showing this during America's leather ball smash man contest will wake some people up to why dystopian sci-fi cautionary tales should legitimately be regarded as ACTUALLY CAUTIONARY TALES.
The show is out on April 26, streaming on Hulu, with each of 10 episodes debuting weekly starting on that day.
Read more: https://techcrunch.com/2017/02/03/watch-hulus-super-bowl-spot-for-original-series-the-handmaids-tale/