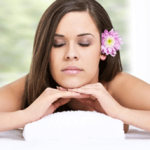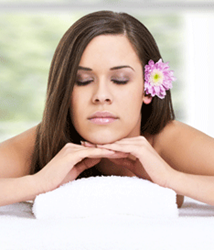 La Mirada, CA (PRWEB) June 30, 2014
Healthpointe is now providing holistic medicine for patients who seek a natural alternative to traditional healthcare.
According to the American Holistic Medicine Association, holistic medicine is "the art and science of healing that addresses care of the whole person – body, mind, and spirit." Healthpointe exemplifies this definition through its doctor of osteopathic medicine (D.O.) Dr. Roman Shulze.
Healthpointe's Dr. Shulze developed an interest in alternative and integrative medicine during his medical training in Europe. After clinical work with a physician at the UCLA Collaborative Centers for Integrative Medicine, Dr. Shulze established an Integrative Medicine practice within the Santa Fe Springs Wellness Center. Dr. Shulze went on to become board-certified by the American Board of Holistic Medicine.
Dr. Shulze feels that a good understanding of holistic therapies and their potential benefits and risks, especially when used in conjunction with traditional western medicine, is the key to helping patients achieve their goal of wellness.
Healthpointe also offers acupuncture and chiropractic therapies for individualized, holistic care. For any patient with joint pain who seeks holistic care, or who has tried traditional therapies to no avail, Healthpointe's acupuncture and chiropractic care may provide permanent pain relief.    
For more information regarding how holistic medicine may be right for you, call Healthpointe at (800) 956-2663.
About Healthpointe:
Healthpointe is a leading multidisciplinary healthcare organization offering a full range of medical services in practice locations throughout Southern California (Los Angeles, Orange, San Bernardino and Riverside counties). As a highly regarded musculoskeletal group, we have a personal investment in the highest level of service, and we are proud of our record of excellence over the last four decades with private patients, injured workers, urgent care, personal injuries, and professional and non-professional athletes. Leading our organization is a dynamic team of healthcare professionals who continually strive to be at the forefront of medical innovation and healthcare service delivery. For more information, a complete list of services, and Healthpointe locations, visit http://www.Healthpointemd.net.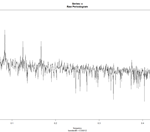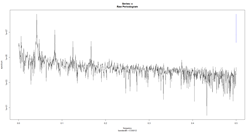 El Segundo, CA (PRWEB) June 30, 2014
Having earned his Ph.D. in Theoretical Chemical Physics from Caltech (with a Nobel Laureate as his advisor), Dr. Boney is ready to apply his skills in the real world of e-commerce – helping CandyWarehouse advance its positioning both online and off as America's premiere source of bulk candy, nuts, unique party supplies (including a vast variety of scoops, glass and plastic candy jars and bags) and colorful party decorations (balloons, piñatas and pomp oms). Dr. Boney joins CandyWarehouse after developing hbartutoring.com while in graduate school, an in-home tutoring service that also helps operate the Academy program at the Institute for Educational Advancement.
"It's great to have Evans in charge of our marketing efforts," says founder and President Christopher Pratt. "He likes candy, gets excited about big data and is just crazy smart. We have seen marginal sales year-over-year increase markedly in the months following his hire."
For his part, the newest elf to the team is undaunted by the vast scope of possibilities for this Internet Retailer Top 600 private business – having already added experimentation across every device type, changed CPC and product bidding strategies, tagged all existing traffic, augmented its social media presence (check the Facebook page!), added a PR campaign, and added several remarketing efforts on Facebook and Google. No stranger to multi-tasking or overachievement, Dr. Boney was a Graduate Student Council Chairman at Caltech and played varsity basketball while pursuing and graduating with degrees in Chemistry and Physics at the Massachusetts Institute of Technology (MIT), and a minor in Math. "A third degree in 8 semesters isn't allowed anymore at MIT," says Dr. Boney with a chuckle.
"It sounds like a huge leap from Chemistry Theory to Candy," says Dr. Boney, "but my office at CandyWarehouse has two huge Einstein posters, and my daily job is very similar: run computer experiments, interpret large novel data sets, and make actionable decisions. All of our users participate daily in our effort to make our website the most appealing possible. It is through the help of our users and their participation in our omnichannel cross-platform experiments that we are able to constantly be improving our website and our business. Whether it's a million sites in a Monte Carlo simulation or a million visitors to a website, the data analytics component is identical. For instance, I made a Candy Spectrum of our visitor frequencies." (see figure)
When Dr. Boney is not crunching big data, he enjoys dabbling in acting – having appeared in the cult classic "The PhD Movie" as Mike Slackenerny and tapped for that role again in the recently announced sequel.
Recognized for the past several years by Internet Retailer Magazine as a top 600 private company, the elves at CandyWarehouse.com are currently fulfilling summer orders and eagerly awaiting supplies of Candy Corn and Gummy Boogers for the busy season leading up to Halloween (look out for a new candy announcement about that soon!). Additionally, under Dr. Boney's leadership, CandyWarehouse has begun experimenting with new materials and packaging to solve the problem of candy melting during long summer ground trips. A video documenting those efforts is expected next month.
About CandyWarehouse.com, Inc.

Since 1998, CandyWarehouse.com has been the world's top online bulk candy store, providing popular and hard-to-find as well as nostalgic and the latest-trend candy delivered fresh and fast to customers both domestically and internationally. The company sells to businesses and individuals and carries more than 7,000 varieties of candy, candy-related products and party supplies.
Related Chemistry Press Releases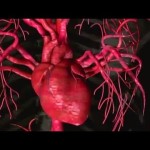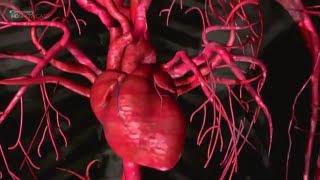 Human Anatomy and Medicine – Documentary Bill Nye takes us through some of the most important discoveries in medicine throughout our history, Like Andreas Ve…
Video Rating: 4 / 5

Raleigh, NC (PRWEB) June 30, 2014
SEAL Innovation, Inc., a wearable technology start-up commercializing an innovative swim safety monitor, announces that seasoned business and aquatics leaders Jan Davis and David Fox have joined its board of directors.
"We are ecstatic to have Jan and David join our board and help guide SEAL's progression during a crucial stage of our evolution," said Dr. Graham Snyder, SEAL's co-founder and Chief Executive Officer. "Their collective business, finance and aquatics background and experience will be integral to our success," he added.
Jan Davis brings to SEAL over 25 years of experience leading growth and transformation for start-up technology, marketing and information companies. She currently serves as President and Executive Committee member with Triangle Angel Partners and advisory board member with Launch Place Seed Fund, two funds that invested in SEAL Innovation.
In addition, Jan holds advisory and board member positions with multiple companies including GSP, Spring Metrics, Three Ships, Market Vue Partners and ShowingTime. Her prior experience includes President and Chief Executive Officer of ShopperTrak RCT Corporation, Business Unit President at TransUnion, Inc. and co-founder of a venture-backed database marketing firm. Jan received a B.A. in English Literature and M.B.A. from the University of North Carolina. "I am honored to serve on the SEAL board," Davis said. "I have worked with many technology companies over the years, and the SEAL SwimSafe™ has great potential to provide both social value and economic benefit. I look forward to working with SEAL's board and leadership to bring this innovative technology to market," she added.
David Fox, Goldman Sachs' Managing Director and Southeast Region Head for Private Wealth Management, also serves as a national advisor with the firm's institutional client solutions business. An accomplished competitive swimmer, he won a gold medal in the Men's Freestyle 4x100m relay at the 1996 Olympics and four gold medals at the World University Games. David attended and swam at North Carolina State University where he received a B.S. in Civil Engineering. During his collegiate career, he won seven ACC championships, one NCAA national championship and the NC State Alumni Association Athletic trophy. After retiring from competitive swimming, David earned an M.B.A. from the University of North Carolina.
"SEAL SwimSafe™ can dramatically alter the risk dynamics in swimming safety," Fox believes. "I look forward to its launch and to the journey ahead with the Board and broader SEAL team," he added.
The Board expansion coincides with SEAL raising nearly $ 2 million in interim financing. The company has expanded its Series B financing to raise at least an additional $ 2.5 million to accelerate geographic, market segment and product line expansion.
About SEAL Innovation, Inc.

Creating an outstanding swimming experience with innovative wearable technologies to increase confidence and enhance safety, enjoyment and performance defines SEAL Innovation, Inc. The company created SEAL SwimSafe™ for swimmers of all ages. If it detects a swimmer in potential distress, the SEAL band worn by the swimmer triggers a high intensity visible, audible, and vibrating alarm so that rescue can begin quickly. The SEAL SwimSafe™ was designed to complement and improve parental and lifeguard vigilance; learning to swim; and safe facility design and management.
###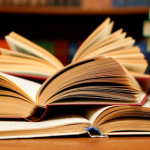 Lebanon Valley College to host "chemistry of beer" course
Or, even better, the chemistry of beer, Lebanon Valley College has a class for you. The college will host a one-day enrichment course titled "The Chemistry of Beer" in August. The course will examine the chemical transformations that take place during …
Read more on Lebanon Daily News
Beacon High School chemistry teacher mishandled volatile chemicals, creating …
A careless New York City chemistry teacher recklessly handled a jug of combustible chemicals, creating a fireball that "melted" a student's ear, an investigation has found. The probe into the chemistry demonstration gone horribly awry at Beacon High …
Read more on New York Daily News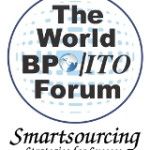 New York, NY (PRWEB) June 30, 2014
For business and IT executives planning their strategies… the 7th Annual World BPO/ITO Forum, http://www.worldbpoforum.com, held June 2-3, 2014 in New York, gave some key insights and best practices on how to drive innovation and growth through latest technology trends such as cloud, mobile and social.
"We are living through a sea of change in sourcing strategy", says Jim Noble, Principal of The Advisory Council and Chairman of The World BPO/ITO Forum. "Businesses have matured beyond mere cost arbitrage, and have recognized the benefits of agility and time-to-market offered by a services-oriented approach. These benefits offer a much bigger prize than the simplification agenda, but only if sourcing becomes a core competency of that client company. Noble adds "This is where The World BPO/ITO Forum made a real difference — by enabling buyers and sellers of services to meet each other, and by encouraging experts to share insights in a friendly environment".
Themed "Re-Inventing Global Sourcing: Cloud, Mobile and Social " the Forum provided a peer-to-peer group learning and influential networking atmosphere for 250+ senior IT executives currently using or evaluating BPO (business processing outsourcing) and/or ITO (IT outsourcing) services. With a roster of 55+ global thought-leaders and forward-thinkers as speakers. "The conference provided invaluable insight into how globalization and disruptive technological changes are making the old multinational structure obsolete" says Kartik Kilachand, CEO & Co-Founder, The World BPO/ITO Forum.
Marv Adams, COO, TD Ameritrade Holding Corp, as opening keynote speaker, described the tremendous challenge of the new disruptive forces of SMAC.
"Interdependency, emerging from dense and global interconnectedness has created many opportunities, but has also been at the core of a whole new set of management and leadership challenges. Those who transition well will thrive and those who are slow to change will miss most of the opportunities."
Topics discussed included leveraging cloud computing and mobility, unlocking innovation, multi-vendor approaches, managing risk, and the economic and social impact of global sourcing, among other issues.
Additional highlighted speakers included:


    Anil Bajpai, SVP and Global Head of BPO, IGATE
    Robert Dunigan, SVP, Shared Services, Four Seasons Hotels and Resorts
    Tanvir Khan, VP and Global Head of BPO, Dell
    Chris Lord, SVP, Global Growth Strategy and Marketing, Hinduja Global Solutions
    Lee Coulter, CEO Shared Services Organisation, Ascension Health
    Michael Peters, Global Director of Corporate Strategy, Leo Burnett Worldwide
Filippo Passerini, as closing keynote of the first day, clearly emphasized that "The BPO landscape is changing fast, driven by new technology and innovative business models. Strategic partnerships are as critical as ever, but the 'how' for partnership value creation is changing significantly. The World BPO/ITO Forum provided strategic insight into three key considerations – innovators, relationships and agreements – that will help determine the future of BPO."
As an indication of how technology is transforming outsourcing and offshoring, the Forum was sponsored by global service providers such as IGATE, Dell, Sutherland, Accenture, Cozen O'Conner, as well as, by emerging offshore country delegations such as Argentina, Bangladesh, Malaysia, Nova Scotia, Poland, Puerto Rico and Trinidad and Tobago,
Tanvir Khan, Global Head, Dell BPO states "This was Dell's second year as a sponsor of The World BPO/ITO Forum. Besides carefully crafted content, peer networking and building awareness amongst buyers, I value the access to the Forum's core team".
"Companies are re-thinking their offshoring strategies – as the global cost labor arbitrageis narrowing" says Kartik Kilachand. Outsourcing is no doubt a contentious issue, particularly in light of the struggling U.S. economy. "American jobs going overseas is still an emotive subject," says Mr. Kilachand. "Like it or not, the phenomenon of global sourcing is here to stay. The challenge now is how best to manage it".
Chris Lord, SVP, Hinduja Global Services expressed his sentiments on the two-day Forum "… it provided thought-provoking insights into the new directions companies need to consider in a social, mobile, and cloud enabled world where growth requires innovation and cost savings require new approaches to automation."
"Global sourcing has become a transformational lever that empowers businesses to take on new competition. This exclusive Forum provided opportunities to interact, learn & share issues, challenges and solutions from some of the world's leading thought-leaders on the economic, political & technical impact of global sourcing." further explains Mr. Noble.
To that end, The World BPO/ITO Forum has become the leading C-level executive event of its kind. "With a strong roster of speakers, practitioners and service providers participating in the discussion this year, I believe we are well on our way to become the 'Davos' for strategic sourcing," says Mr. Kilachand.
The eighth annual World BPO/ITO Forum is scheduled for June 16-17, 2015.
About The World BPO/ITO Forum, Inc.
The World BPO/ITO Forum conference is in its seventh year, and getting close to its aspirations to become the "Davos" of offshoring. The conference offers a "one stop shop" for senior executives at mid- to large-sized companies to hear from speakers who can offer best practices in global sourcing, to meet with representatives from top service providers as well as from many leading and emerging country delegations. The conference further promotes the transformational possibilities of the synergies between BPO and ITO.
Media Contact: Kartik Kilachand – CEO; kartik(at)worldbpoforum(dot)com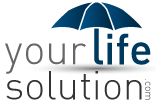 (PRWEB) June 28, 2014
YourLifeSolution.com, a service which allows Internet users to compare life insurance rates instantly online, has started sourcing the necessary components and building the appropriate system to directly market and sell guaranteed issue life insurance to what are otherwise uninsurable people. The goal of doing this is to extract value from the portion of American society that due to HIV, cancer, severe diabetes, or other debilitating or high-risk conditions are generally considered either uninsurable or not feasibly insurable. "Guaranteed issue life insurance has come a long way. Not only is it competitively available to people as young as 40 years-old now, but it's also become generally more palatable since the graded period before coverage becomes effective has been decreased to two years instead of typically being three years in the past. It's still a far cry from the value of fully underwritten life insurance, but mathematically it still makes sense," said Eric Smith, the founder and independent life insurance agent of YourLifeSolution.com.
YourLifeSolution.com intends to have the system to write guaranteed issue life insurance via their website running within one month of the date of this release.
Consumers interested in comparing their own life insurance rates entirely online are encouraged to visit YourLifeSolution.com.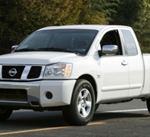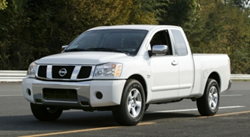 Richmond, VA (PRWEB) June 29, 2014
The Titan truck series produced by Nissan in the United States is now supported for V8 replacement motor sales through the Got Engines company this year. Nissan Titan SE engine builds are now in stock as used units to help truck buyers find affordable motors online at http://www.gotengines.com.
The Titan was first produced in 2003 and remains a fully supported truck brand by Nissan. The 317 horsepower VK engine family used to power the Titan truck is offered with a 5.6 displacement at the GotEngines.com website. These motors fit the SE, King Cab and other trim levels of two-door or four-door trucks.
"Used used Nissan truck motors that any consumer can purchase through our Internet engines resource this year are compatible with the automatic five-speed gearboxes," said a GotEngines.com source.
The Nissan inventory of truck motors now being sold across the country by the Got Engines company is warranted for a three-year OEM parts period. This as an upgrade to the regular one-year program that some dealers provided to second hand inventory buyers. This coverage policy is free of charge to engine buyers.
"We're now one of the only companies offering previously owned truck engines on the Internet with a 36-month plan for warranty protection that is included in the point of sale price," the source said.
The Got Engines website now provides full access to a quotation system for any motor in stock to deliver faster sale prices to eager customers. This system is found on every spec page on the company website and is accessible from all Internet connected devices.
About GotEngines.com
The GotEngines.com company is known for producing low prices for vehicle engines that are available for retail sale to any American consumer on the Internet. The company has invested into digital technologies that now control the accessible inventory direct from the company website. The GotEngines.com company uses its platform for customer service to help answer questions or deliver information to consumers using its website. The warranty programs and free shipping attached to all engines for sale have grown the company customer base.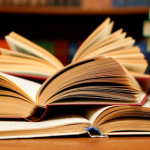 (PRWEB) June 29, 2014
Strong Growth in Demand for Podiatrists in the Middle East
Podiatry is the field of medicine focusing on the care and treatment of the toes, feet, ankles, knees, legs and hips, a field of healthcare which is exhibiting growing demand amongst the population of the UAE and the Middle East generally. Podiatrists are highly specialised allied healthcare professionals, who treat a range of lower limb issues such as ingrowing toenails, verrucas, fungal infections and biomechanical anomalies such as 'flat feet' and heel pain.
Podiatrists also assess and care for diabetic feet, from annual routine assessments to ulcer care. Dubai Podiatry Centre is a unique specialist clinic in the region to focus only on the leg, foot and ankle. It is the only provider of corrective bespoke prescription orthotic therapy, addressing biomechanical issues such as over-pronation and collapsed medial long arches of the feet, an issue which appears to be more prevalent in the region.
With a range of other foot health issues such as fungal skin and nail infections, verruca infections, biomechanical anomalies and diabetes foot care/management also common in the region, the need for highly trained, experienced Podiatrists to address these is high.
Dubai Podiatry Centre is the region's leading specialist foot clinic with a reputation for advanced patient-centred therapy and skilled, caring professionals. As part of the Clinic's commitment to efficient and timely treatment for its patients the Clinic is seeking Podiatrists to join their team to cope with the growth in demand for qualified, specialist Podiatric care and reduce waiting time for appointments. Previous team members have joined from as far afield as Scotland and Australia, with the Clinic keen to recruit only the finest in the field worldwide. The dynamic, vibrant city life, tax free lifestyle and safe, low-crime and sunny environment also tend to be strong draws for candidates keen to relocate to Dubai.
Podiatrist Requirements

Founder and Chief Podiatrist Michelle Champlin says, "We have built an excellent reputation in the region for high quality and advanced therapies for our patients, and we're excited to invite suitably qualified and skilled Podiatrists to join our team in this thriving city. Not only are we looking for appropriately qualified Podiatrists, they must be genuinely enthusiastic about the field of Podiatry and be keen to continue Dubai Podiatry Centre's ethos of going the extra mile for patients." Due to the Clinic's reputation as an outstanding provider of custom orthotic therapy for both children and adults, it is vital that every member of the Podiatric team has a strong interest and in-depth understanding of biomechanics.
How to Apply

Dubai Podiatry Centre is looking to recruit degree qualified Podiatrists with a minimum of 2 years post graduate experience. Experience in both public and private practice is preferred. Excellent communication skills and a strong understanding of biomechanics and sporting injuries are vital. Successful candidates benefit from a competitive tax free salary, private health insurance and annual return air ticket is offered to successful post holders. Dubai Podiatry Centre will sponsor the candidate's employment visa and forward candidate for appropriate health licensing in Dubai. Candidates should apply directly in writing with a detailed CV and covering letter via the recruitment contact details on the Dubai Podiatry Centre website.
Related Medicine Press Releases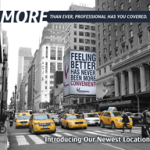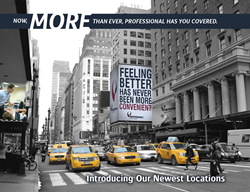 Uniondale, NY (PRWEB) June 29, 2014
Professional Orthopedic and Sports Physical Therapy ("Professional"), a Great Point Partners I, L.P. ("GPP") portfolio company, has acquired the 13 Sports Physical Therapy of New York's ("SPTNY") downstate locations. Through this acquisition, Professional will provide broader New York City and Queens coverage, as well as expand its services into Brooklyn, Rockland County and the Bronx.
"The SPTNY acquisition is one of the most exciting deals we've done to date," said President, CEO & Founding Partner Adam Elberg. "With 13 additional locations, we'll be able to provide patients and physicians with greater flexibility of choice for treatment sites, as well as an incredible amount of opportunities for employees. We're looking forward to integrating SPTNY's team into the Professional family, as we continue to provide the best care in the New York-Metropolitan area. Our priorities will always be excellent, individualized patient care and maintaining an environment where employees can thrive."
When asked about the sale of SPTNY's downstate clinics to Professional, Lynn Steenberg, owner of SPTNY said, "It was critically important for us to find a company that would continue to emphasize the family values we have created at Sports PT of NY. Because Sports PT will continue to service the upstate region of NY from Saratoga to Buffalo, it was important to divest our downstate business to a company that would provide the same support to the staff, patients, and medical community. Professional can provide that necessary support."
With more than 30 years of experience in Physical Therapy in the New York-Metropolitan area, Professional's Senior Vice President of Clinical Operations Don Demay was chosen to oversee the integration plan. "I'm excited to lead the incorporation of SPTNY's downstate clinics into Professional," said Demay. "As Professional continues to grow, we're ensuring the best service for our patients, which is critical to our mission to provide the highest quality professional care that Physical Therapy has to offer."
At the core of Professional's growth is its commitment to meeting the needs of each patient. With the SPTNY downstate acquisition, Professional will be able to provide even more options to the communities in which it serves.
Through best-in-class treatment and protocols, Professional continues to recruit and train top-tier Physical Therapists, and scale its growing number of facilities throughout New York and New Jersey. With the addition of SPTNY's downstate facilities, Professional now has 40 locations.
About Professional Orthopedic and Sports Physical Therapy

Professional Orthopedic and Sports Physical Therapy ("Professional"), headquartered in Uniondale, New York, is a leading provider of Physical Therapy and Rehabilitation Services in the New York-metropolitan area and New Jersey. Professional was founded in 1998, and now operates 40 outpatient Physical Therapy centers: 11 of which are located within Equinox Fitness Centers, four located in a Blink facility, one located in a Velocity Sports Performance Center, and 24 standalone. Additionally, Professional operates a 20,000 square foot sports performance training facility in Garden City, New York. The company's outpatient Physical Therapy centers provide treatment to patients suffering from musculoskeletal impairments associated with accidents, sports injuries, and various other medical conditions. http://www.professionalpt.com
About Great Point Partners

Great Point Partners ("GPP"), founded in 2003 and based in Greenwich, CT, is a leading health care investment firm with approximately $ 700 million of equity capital under management and 24 professionals. GPP is currently making new private equity investments from GPP II, which has closed on $ 215 million in commitments. Great Point manages capital in private (GPP I, $ 156 million and GPP II) and public equity (BMVF, approximately $ 340 million) funds. Great Point Partners has provided growth equity, growth recapitalization, and management buyout financing to more than 100 health care companies. Both the private and public funds invest across all sectors of the health care industry including biologics and pharmaceutical infrastructure, devices and diagnostics, health care services, hospital outsourcing, information technology, specialty pharmaceuticals, and workers compensation. The firm pursues a proactive and proprietary approach to sourcing investments. Reach Great Point at 203-971-3300. http://www.gppfunds.com