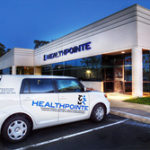 (PRWEB) October 29, 2014
Healthpointe's occupational medicine program is designed to return injured workers back to work promptly and in their best condition possible. Among the many services offered through the program are: on-site safety training and ergonomic assessments, pre-employment screenings and physicals, physical therapy, pain management, and consultations with specialists to create modified work schedules best suited for the patient's abilities. Some of those specialists include Orthopedists, General Surgeons, Podiatrists, Physiatrists, Psychologists, Neurologists, and Physical Therapists, all of which work closely with the occupational medicine doctor to achieve better patient outcomes, high quality medical care, and reduced costs.
Dr. Pax, a current member of the American College of Occupational and Environmental Medicine and the American Osteopathic Association, is a welcome addition to Healthpointe for his extensive background in Industrial Medicine. Soon after receiving his Doctorate of Osteopathic Medicine at the Western University of Health Sciences, Dr. Pax became a staff physician at the U.S. Navy. For this, and his commitments to serving the U.S. military as a Medical Corpsman, Dr. Pax was awarded the Navy and Marine Corps Achievement Medal, National Defense Service Medal, and a Fleet Marine Force Ribbon.
Dr. Pax has also conducted research at the Long Beach Veteran's Administration Medical Center, Department of Cardiology, and at the University of California's Infectious Disease Laboratory. Dr. Pax's heart for his community and his patients is seen in his time volunteering at the Speaker's Bureau of the American Heart Association, where he gave local talks about heart disease treatment and awareness.
In Healthpointe's occupational medicine program, the wellness of his patients is most important to Dr. Pax, who brings to his patients the skills he has acquired from his years of medical training. Dr. Pax works closely with his patients to relieve them of their discomfort and symptoms, so that they can return to their workplace and lifestyle in their best possible health and as timely as possible.
To learn more about Dr. Pax and Healthpointe's occupational medicine program, call (844) 887-7882 or visit Healthpointemd.net.
About Healthpointe:
Healthpointe is a leading multidisciplinary healthcare organization offering a full range of medical services in practice locations throughout Southern California (Los Angeles, Orange, San Bernardino and Riverside counties). As a highly regarded musculoskeletal group, we have a personal investment in the highest level of service, and we are proud of our record of excellence over the last four decades with private patients, injured workers, urgent care, personal injuries, and professional and non-professional athletes. Leading our organization is a dynamic team of healthcare professionals who continually strive to be at the forefront of medical innovation and healthcare service delivery. For more information, a complete list of services, and Healthpointe locations, visit http://www.Healthpointemd.net
Find More Medicine Press Releases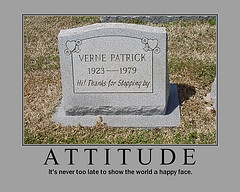 by
Carla216
There are several students taking courses in literature, and writing literature term papers is one of the key assignments tackled by these students. World literature is one sub-field of literature that needs world literature essay writing. It is necessary to write a persuasive world literature essay in order to attain excellent grades. For an essay to be persuasive, its key objective should be to prove a given point or subject. A writer has to dedicate his or her time in coming up with sound arguments and explanations to include in world literature essays. This can be achieved through the use of strong evidence and supporting facts. The first step to do when given a world essay writing assignment is to think of the essay topic. The topic for a world literature essay can either be given by the instructor or students can be given the freedom to choose their own topics. Once the topic has been chosen, a writer can start the actual step of writing a world literature essay paper following all instructions given.
Brainstorming is the other step that is necessary when writing world literature essays and one has to use different methods for brainstorming. This is especially necessary when looking for information to include in writing world literature essay papers. There are several sources where writers can gather information and ideas to include in world literature essay writing. Some of the common sources of information to use for writing world literature essays include literature journals and articles, books, newspapers, the Internet and many other literary sources of information. The internet has a large amount of information on various topics and several fields of study. Students can therefore make use of the web when they are given world literature essays on various topics. Just like any other types of essay, a world literature essay should have a specific organizational structure. There are also several writing styles that one can use for writing world literature essays and some of the commonly used styles are APA, MLA, Chicago and even the Harvard writing and referencing style.
Several students are faced with challenges when it comes to writing world literature essay papers. These students often wonder where to turn to when they need assistance in writing world literature essay papers. The best solution is to look for writing help from custom writing companies with custom essays on world literature. There are majority of companies online with this option though most of them have proved to be untrustworthy and fraudulent. It is therefore necessary for students to do an in-depth research on the companies so that they do not fall into the traps of the untrustworthy ones. The best and the most reliable companies have some unique characteristics and qualities that enable them to provide quality world literature essay papers. One of the qualities is that such companies hire writers who are qualified and have the expertise tow rite quality world literature essay papers.
Our custom writing company provides the best world literature essay papers that are outstanding. All our custom essay papers are affordable, superior quality and well known for guaranteeing academic success. We also provide other services in addition to world literature essay writing services and these services include term paper, thesis, research paper and even dissertation paper writing services.
Author is associated with SuperiorWriters.com which is a global writing company that offer World Literature Essay & Custom research Papers provider. If you would like help in World Literature Essays and Buy essays you can visit SuperiorWriters.Com

Houston, TX (PRWEB) September 30, 2014
There's an old adage that says knowledge is power, and representatives with a Texas-based company called the Test Bank Store, says more than 4,000 students have been helped with the practice exams, quiz questions and more to help prepare for tests.
"We're so excited to have helped more than 4,000 students," said Michael Reed, director of Test Bank Store.
Reed explained that his company provides test bank and solutions manuals for university and college textbooks.
Test bank (also known as exam bank) contains practice exam and quiz questions and answers to help students prepare for exams or quizzes. Solutions manual (also known as answer key) provides answers to problems in the textbooks.
Solutions manual and test bank, according to Reed, are integral part of study guides to help students succeed in their academic field.
As to what makes the Test Bank Store different from everything else on the market, Reed pointed to six areas of services: Trusted and reputable seller; extremely safe and secure payment system; excellent pricing perfect for your budget; fast delivery and turnover; fair refund/exchange policy and discounts for returning customers.
"Winners never quit, and quitters never win," Reed said, before adding, "Excel in your college study through our helps."
As to how customers rate the company, one customer identified as George N. of Boise, Idaho gave it two thumbs up.
"I just really want to say thank you to Test Bank Store team for providing test bank for my Accounting textbook," he said. "Without the help from you guys I would never make it through this class. The materials and study guides that you have had been tremendous help to my study. Thank you thank you so much."
Wendy Lim of Montreal, Canada agreed with his sentiments.
"Being an overseas student from Hong Kong taking English Literature major was not an easy job as English is not my mother language," Lim pointed out. "However, when I took Shakespeare class, I got great help from Test Bank Store. Learning has become easier since then. I really appreciate the help from these guys."
But they aren't the only ones.
Louis Reyes of Richmond, Va., said, "One of the hardest courses that I had to take in my Electrical Engineering major was Power Electronics. The mathematics and equations were confusing as hell. Luckily, the Test Bank Store was there to provide help in the homework problems. Using the manual from them, I was able to solve weekly assignments from the professor."
For more information, please visit http://www.testbank.org/testbank.htm and http://www.testbank.org/solutionsmanual.htm
About Test Bank
Test Bank Store is the leading and most trusted provider for college test bank and solutions manual.

We are the only provider that provides rapid responses, cheap prices, fast delivery and safe payment method.
###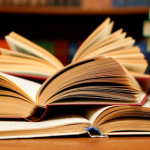 Chemistry Club "Reaction Show"
The Chemistry Club put on a reaction show on Oct. 23 during National Chemistry Week to celebrate Mole Day. The audience in Charter Hall 201 was comprised mostly of elementary students from the local public schools along with their parents. Noelle Beyer …
Read more on The Spur
Chemistry lab explosion at University of Rochester injures 3 students
The explosion occurred in the basement of a building on campus as the graduate students worked in a chemistry lab, officials told WHEC-TV. The station said a mixture of chemicals and acidic waste may have caused the blast. A university spokeswoman said …
Read more on The Post-Standard – syracuse.com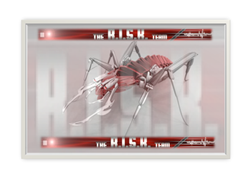 Birmingham, Alabama (PRWEB) October 14, 2014
Today, The R.I.S.K. Team intelligence and counter espionage services expand throughout the southeast to companies and individuals who require a thorough sweep of all covert eavesdropping and hidden surveillance devices. The R.I.S.K. Team is an elite and well-equipped TSCM provider highly capable of detecting the activities of spies and moles seeking to obtain your proprietary information.
The FBI Assistant Director of Counterintelligence says that corporate espionage is a reality, and the "threat is so significant, and the harm can be so severe, that the FBI has listed it at the second highest priority, second only to countering the next terrorist attack."
With only a few TSCM providers in the entire Southeast and none physically in many of these states, The R.I.S.K. Team is considered the only team of high caliber qualified as TSCM professionals to protect your proprietary information and resources with an immediate 24-72 southeast dispatch.
The R.I.S.K. Team has been a covert operations division of "Millennium Risk Managers" for nearly a decade. "Our clients encompass a diverse base of employers that include municipalities, government agencies, health care industry providers manufacturing, retail, lawyers and service industry entities," said Tom Roper, President of MRM. Proudly representing approximately 900 employers operating within the State of Alabama, The R.I.S.K. Team (MRM) has provided successful TSCM Sweeps by special needs and requests.
The R.I.S.K. Team's main focus is on technical countermeasures for the containment of sensitive, proprietary, and confidential information.
Far too often, companies in the southeast have had to settle for TSCM providers being brokered and contracted by national online providers marketing services with inferior equipment, knowledge and experience to provide the level of detection necessary to protect organizations.
Businesses should be able to trust a team that conducts professional TSCM sweeps and with the proper state-of-the-art equipment requiring certifications. There is too much at risk when inferior equipment and unqualified people are disguised to do such an important job. The R.I.S.K. Team's operatives have all been hand picked, vetted and evaluated for team chemistry.
According to reports from Global E2C, the vast majority of espionage activities are conducted by employees of those companies or by contractors employed by them. Statistically, 75 percent of proprietary information is lost from physical actions rather than computer hacking.
Visit our special blog (Electronic Bug verses the Computer Hacker).
Targeted attacks are growing the most among businesses with fewer than 250 employees. Larger companies are outsourcing different component manufacturing job tasks to smaller companies. Small businesses are now the target of 31 percent of all attacks, a threefold increase from 2011. While small businesses may feel they are immune to targeted attacks, attackers hone in on small businesses that may often lack adequate security practices and infrastructure.
As your Responsive Intelligence and Surveillance Keys (R.I.S.K.) for protection, we have diverse inter-disciplinary competencies to provide a comprehensive and confidential service. We assist corporations with countermeasures and business counterintelligence policies, procedures and training. We also assist companies with awareness training and seminars to instill a culture and positive attitude regarding the protection of information.
In addition to our technicians being certified by Research Electronics Institute on the state-of-the-art free air analyzer utilized by most governments around the world including the White House for espionage detection, we have an in-house technology team of engineers developing new technology to deal with newly found threats. We are one of the few private entities that have this state-of-the-art equipment and are certified to use this equipment.
Another important part of our mission is keeping you informed. Visit our online "Espionage Awareness Center" and stay informed with the latest espionage news, video lessons, blogs and more. Also examine our "Find the Bug" interactive features and witness how eavesdropping devices can be planted in your board rooms, offices, home and auto.
Knowledge is power.
For more information about The R.I.S.K. Team, its services, certifications and offerings, please visit us at http://www.theriskteam.com
Ethical – Professional – Reliable – What RISKs are you willing to take?
Media: please contact info(at)theriskteam(dot)com or call 1-888 651-7178
Birmingham, AL 35243 Copyright © 2014 Millennium Risk Managers LLC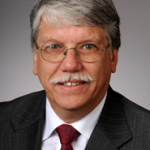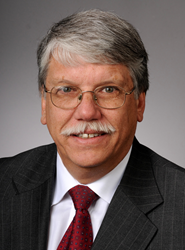 Raleigh, NC (PRWEB) October 30, 2014
The affiliated companies of Community Care of North Carolina, Inc. (CCNC), along with GSK and the UNC Eshelman School of Pharmacy (The School) today announced their intent to develop, implement and test new approaches to care delivery with the goal of helping lower healthcare costs through better use of medicines. While the healthcare sector continues to evolve into a system focused on rewarding quality of care, it has yet to master one of the most influential factors affecting our nation's health: medication management. The intent of this collaboration is to focus on generating new and innovative approaches to care delivery through the pharmacist that could serve as a model for payers and healthcare providers interested in optimizing medication use as part of a holistic approach to managing patients' health.
"Pharmacists' practices will change significantly in the next three to five years," said CCNC, Inc. President and CEO L. Allen Dobson, Jr., MD. "We see tremendous potential in pharmacists becoming integral members of a multi-disciplinary team of healthcare professionals focused on the overall needs of the patient. This approach is particularly helpful for complex patients taking numerous prescription medicines. Our research shows that pharmacists have frequent, face-to-face contact with patients, far more than even physicians. This alliance will help show that close patient-pharmacist relationships coordinated with the patient's physician are indeed valuable to our healthcare system, and can help to improve quality and lower costs."
The approach centers on establishing "patient-centered medical homes" – virtual homes for an individual's healthcare – that provide patients with a single point-of-contact to help coordinate their medical care, arrange care with other caregivers when necessary, and house electronic health records.
Initial projects on which the partners plan to collaborate include:


    First in Health – Operational since 2012, this program offers North Carolina-based GSK employees the option of a primary care medical home similar to that pioneered by CCNC in the public sector. In 2014 a comprehensive medication management initiative was added to the medical home program. CCNC will provide care management and work with GSK on analyzing data to tailor care to employees' needs, while The School will measure, evaluate, and help refine best practices in medication management and care delivery.
    Care TriageTM – While many researchers are evaluating the power of "big data," CCNC and GSK in a prior collaboration developed Care TriageTM, a health information technology tool that attempts to provide similar insights with a smaller data set that is available to far more providers, including small provider organizations in rural areas. Through the use of Care TriageTM, CCNC, GSK and The School will define the use of "small data" in pharmacies to help identify patients at risk for hospitalization and drug therapy problems and provide pharmacists with new tools and resources to efficiently deliver comprehensive medication management services to appropriate patients at the right time with the right interventions.
By taking a holistic, coordinated approach to patient care, these initiatives complement the move in U.S. healthcare away from volume-based care to valued-based, patient-focused care.

"Mounting evidence shows that improved use of medicines results in better health outcomes while also helping to control other health care costs," said Jack Bailey, Senior Vice President, Policy, Payers & Vaccines at GSK. "During a time when budgets are constrained and healthcare costs are rising, this work could yield promising results in helping contain costs. We are excited to begin testing new ways to improve patient engagement and hands-on care management that could help keep disease under control and patients out of the emergency room."
UNC Eshelman School of Pharmacy Dean Robert A. Blouin, PharmD, expressed similar enthusiasm. "There is a clear need to improve the effectiveness and safety of medication use if we are to significantly improve health care quality in the U.S. This collaboration will allow the School's faculty and researchers to play an integral role in helping to define and evaluate best practices and train pharmacists to effectively implement new models of care."
About Community Care of North Carolina, Inc.

Through community-based, public-private partnerships, CCNC, Inc. and its affiliates provides population management and supports "medical homes" for 1.3 million Medicaid beneficiaries, individuals eligible for both Medicare and Medicaid, privately-insured employees and uninsured people. CCNC, Inc. is working to bring the benefits of population management, intelligent data use and patient-centered medical homes to other states and populations while expanding resources available to the organization in pursuit of its charitable mission.
About the UNC Eshelman School of Pharmacy

The UNC Eshelman School of Pharmacy is a nationally recognized leader in pharmacy practice, education, and research committed to developing leaders who make a difference in human health and healthcare delivery worldwide. For more information, visit pharmacy.unc.edu.
About GSK

GSK – one of the world's leading research-based pharmaceutical and healthcare companies – is committed to improving the quality of human life by enabling people to do more, feel better and live longer. For further information please visit http://www.gsk.com.
Cautionary statement regarding forward-looking statements

GSK cautions investors that any forward-looking statements or projections made by GSK, including those made in this announcement, are subject to risks and uncertainties that may cause actual results to differ materially from those projected. Such factors include, but are not limited to, those described under Item 3.D 'Risk factors' in the company's Annual Report on Form 20-F for 2013
For more information:

Paul Mahoney

VP for Communications, CCNC

pmahoney(at)n3cn(dot)org

919.745.2434
Sarah Alspach

Head of US External Communications, GSK

sarah.g.alspach(at)gsk(dot)com

202.715.1048
David Etchison

Director of Communications

UNC Eshelman School of Pharmacy

david_etchison(at)unc(dot)edu

919.966.7744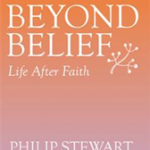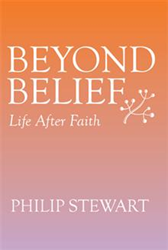 Clinton, N.Y. (PRWEB) October 10, 2014
"There is so much religious pressure in American life (and politics) that the individual's absolute right to unbelief needs constantly to be asserted," says author Philip Stewart. In the United States, the 2012 Pew Research Survey results regarding people's belief in God show that 91% of the general population believes in God and 69% are absolutely certain about it. At only 7% of the population, those professing unbelief, atheism, are vastly outnumbered. In "Beyond Belief" (published by Xlibris), Stewart shares his experience and his reasons in hopes of helping those who would otherwise waver or even acquiesce to the ambient pressure.
"Beyond Belief" explains to a believer how it can happen that, through no particular act or decision, faith can ebb away. Stewart shows that most of the reasons people give for their belief systems make no sense, how Christianity fails to meet even simple tests of credibility.
An excerpt from the book reads:

Priests and ministers have always known that in encouraging people to pray they cannot tell them to expect any particular result, but this remains a trade secret. "Prayer changes things" was one of the slogans in our church. But it doesn't. It may have some effect on the person who is praying, as might any other form of self-administered psychotherapy. If you pray for rain, it may rain; but don't count on it, and in any event there will be no connection between the two.
Stewart writes in a softer tone as compared to other "new atheist" books that he has read. "Many people vaguely follow a religion without giving it any critical thought," he says, "they can be helped by realizing that it is very simple and not only satisfactory, but satisfying to do without." As a person who was raised religiously, he speaks in terms that at least some believers or former believers could relate to and, in making that connection, he seeks to give them the courage to face religious irrationality head-on.
"Beyond Belief"

By Philip Stewart

Hardcover | 6 x 9in | 190 pages | ISBN 9781499073201

Softcover | 6 x 9in | 190 pages | ISBN 9781499073218

E-Book | 190 pages | ISBN 9781499073225

Available at Amazon and Barnes & Noble
About the Author

Philip Stewart was raised in Kansas City, Mo. He attended college and graduate school at Yale with a PhD in French in 1967. He taught four years at Harvard, thereafter at Duke, a specialist in French literature, art and intellectual history of the Enlightenment.
Xlibris Publishing, an Author Solutions, LLC imprint, is a self-publishing services provider created in 1997 by authors, for authors. By focusing on the needs of creative writers and artists and adopting the latest print-on-demand publishing technology and strategies, we provide expert publishing services with direct and personal access to quality publication in hardcover, trade paperback, custom leather-bound and full-color formats. To date, Xlibris has helped to publish more than 60,000 titles. For more information, visit xlibris.com or call 1-888-795-4274 to receive a free publishing guide. Follow us @XlibrisPub on Twitter for the latest news.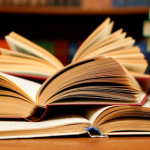 End of QE3 Means Fed Statement Finally Shrinks
The end of QE3 may signal a watershed moment in Federal Reserve communications: The Federal Open Market Committee's statement is finally getting shorter. Today's 707-word statement was the shortest in more than a year, and 188 words shorter than the …
Read more on Wall Street Journal (blog)
Q. and A. With Jean Tirole, Economics Nobel Winner
A. It was basically a meeting between topical issues about rethinking antitrust policy and regulatory economics and also a meeting with some key people. I started doing it when I was graduate student at M.I.T., with Drew Fudenberg who's now at Harvard …
Read more on New York Times
Ritholtz's Reads: The Economics of Uber
Ritholtz's Reads: The Economics of Uber. Barry Ritholtz. 1 Oct 29, 2014 9:13 AM EDT. By Barry Ritholtz. We're midway through the week. Will this torrid rally take a breather or is the snapback just an oversold bounce? We'll explore in our morning reads:.
Read more on Bloomberg View



San Francisco, California (PRWEB) October 14, 2014
Global clinical laboratory services market is expected to reach USD 261.42 billion by 2020, according to a new study by Grand View Research, Inc. The demand for early diagnosis in order to render effective therapeutic interventions is on a constant rise. Wide range of diagnostic tests encompassed in the clinical laboratory services segment coupled with increasing incidence rates of infectious and chronic diseases is expected to drive market growth during the forecast period. In addition, presence of untapped growth opportunities and the rapidly improving healthcare infrastructure in emerging markets such as China, India and Brazil are expected to offer growth opportunities for industry participants.
View full report with TOC at http://www.grandviewresearch.com/industry-analysis/clinical-laboratory-services-market
Clinical chemistry based services dominated the overall market, accounting for over 45.0% of the revenue share in 2013, owing to the fact that these tests are a part of the initial disease diagnostic process and thus are carried out in large volumes.
Request free sample of this report at http://www.grandviewresearch.com/industry-analysis/clinical-laboratory-services-market/request
Further key findings from the study suggest:


Human & tumor genetics followed clinical chemistry tests in terms of revenue. The market for human & tumor genetics is expected to grow at a CAGR of over 6.0% from 2014 to 2020 majorly owing to increasing global incidence rates of cancer.
Stand alone laboratories are expected to witness significant gains over the forecast period. Growing use of these laboratories in emerging and underdeveloped economies in an attempt to improve healthcare access is expected to be the primary growth driver for this segment.
North America dominated the overall clinical laboratory services market in terms of revenue share in 2013, majorly on account of the presence of high prevalence levels of chronic and infectious diseases and sophisticated reimbursement networks.
Asia Pacific is expected to be a high-growth clinical laboratory services market over the forecast period. Growing demand for proper diagnostics and rapidly improving healthcare infrastructure in the emerging markets of China and India are some factors attributing to its rapid growth rate.
Some key market players of clinical laboratory services include Genoptix Medical Laboratory, Quest Diagnostics Inc., LabCorp, Sonic Healthcare, Labco S.A., Charles River Laboratories, Bio-Reference Laboratories, Abbott Laboratories and Healthscope.
The market has witnessed a surge in R&D spending in recent times, aimed at developing technologically advanced products and systems to provide precise result even when dealing with large sample volumes.
Browse all reports of this category at http://www.grandviewresearch.com/industry/clinical-diagnostics
For the purpose of this study, Grand View Research has segmented the global clinical laboratory services market on the basis of test type, service provider and region:
     Global Clinical Laboratory Services Test Outlook (Revenue, USD Billion, 2012 – 2020)
            • Human & Tumor Genetics

            • Clinical Chemistry

            • Medical Microbiology & Cytology

            • Other Esoteric Tests

     Global Clinical Laboratory Services, Service Provider Outlook (Revenue, USD Billion, 2012 – 2020)
            • Hospital-Based Laboratories

            • Stand-Alone Laboratories

            • Clinic-Based Laboratories

     Clinical Laboratory Services Regional Outlook (Revenue, USD Billion, 2012 – 2020)
            • North America

            • Europe

            • Asia Pacific

            • RoW
Browse all upcoming reports by Grand View Research at http://www.grandviewresearch.com/ongoing-reports
About Grand View Research
Grand View Research, Inc. is a U.S. based market research and consulting company, registered in the State of California and headquartered in San Francisco. The company provides syndicated research reports, customized research reports, and consulting services. To help clients make informed business decisions, the company offers market intelligence studies ensuring relevant and fact-based research across a range of industries including technology, chemicals, materials, healthcare and energy. For more information, visit http://www.grandviewresearch.com/
Contact:

Sherry James

Corporate Sales Specialist, U.S.A.

Grand View Research, Inc.

United States

Phone: 1-415-349-0058

Toll Free: 1-888-202-9519

Email: sales(at)grandviewresearch(dot)com
Related Reports by Grand View Research
Peripheral Vascular Devices Market Analysis And Segment Forecasts To 2020 – http://www.grandviewresearch.com/industry-analysis/peripheral-vascular-devices-market
The global market for peripheral vascular devices is expected to reach USD 8,918.8 million by 2020, growing at an estimated CAGR of 7.2% from 2014 to 2020, according to a new study by Grand View Research, Inc. Peripheral vascular devices such as IVC filters, angiography catheters and plague modification devices are used for treating peripheral arterial or coronary arterial diseases caused due to the formation of atherosclerotic plaques in arteries.
Pharmaceuticals and Food Anti-Counterfeiting Technologies Market Analysis And Segment Forecasts To 2020 – http://www.grandviewresearch.com/industry-analysis/pharmaceuticals-and-food-anti-counterfeiting
The global pharmaceuticals and food anti-counterfeiting market is expected to reach USD 160.32 billion by 2020, according to a new study by Grand View Research, Inc. The rise in the consumption of counterfeit products and the implementation of strict regulations pertaining to anti-counterfeiting by the U.S. FDA are two of the primary growth drivers of this market.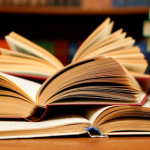 UNMC & Nebraska Medicine Launch Ebola Courses
The University of Nebraska Medical Center and its primary clinical partner, Nebraska Medicine, are launching two free online Ebola education courses. The downloadable courses intend to provide instruction and resources for health care professionals and …
Read more on WOWT
Veteran Noise-Pop Trio Medicine Got Into Brazilian Music on Their New Album
The just-out Home Everywhere (Captured Tracks) is veteran noise-pop combo Medicine's followup to last year's critically huzzah'd To the Happy Few, which was released after a near 20-year break for the band. The trio — made up of guitarist/producer …
Read more on LA Weekly
No free thalassemia medicine from GMCH anymore
NAGPUR: Patients suffering from the genetic blood disorder thalassemia received free medicines at Government Medical College and Hospital (GMCH) till Monday. Hospital authorities have now decided that only those patients undergoing treatment or blood …
Read more on Times of India
Province will reimburse communities for costs of 2014 high water emergency
By Medicine Hat News on October 30, 2014. Though flooding was much less severe than expected, the provincial government moved Wednesday to cover the City of Medicine Hat's costs incurred during a high water emergency this summer. In mid-June …
Read more on Medicine Hat News