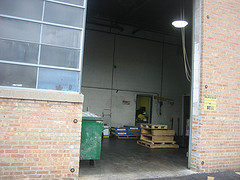 by
danxoneil
The "Parameters" in Iphisical quantities, or so called grid that could balance energies and somehow limit the occurrences of the "Big Waves," most definitely will vary under different conditions and circumstances.
From "regulatory parameters" such as business laws, business contracts and regulations, stocks and commodity exchanges laws and regulations, business ethics and environmental laws are the parameters that lift and let the waves run higher and somehow empower these processes without creating chaos: in an environment of constant changes and motion in such iphysical quantities or grid conditions to lift the vibration and motion up without these energies to set up in motion destructive forces and fluctuations to "functional parameters." These are technical tools of Economics such as Fiscal and Monetary policies, Social and Medical expenses and exedra are the parameters that adjust the necessary grid /Market/ fluctuations and waves in a short term and eventually disperse and prevent build up of negative energies.
The regulatory parameters are necessary and irreversible when the functional parameters are changeable under different conditions of the real economy. But for clearance of some of the functional parameters level of expenditures in %% of GDP with comparison to the current usage: Social, Unemployment, Medical, Infrastructure and Educational expenses could be much higher under the Market Economics then under the Capitalistic Economics;
First, because the change of accounting from cash base to accrual base which change will expand the existing Capital.
Second , the enhancing security of country's assets provoked by the enhanced regulatory parameters which will add to existing markets value and allow lending to small businesses and investors unknown to date.
Third, the Global expansion of regulatory parameters will expand local for US capitalization to a Global capitalization which the First and Second points will apply Globally.
Fourth, a Global intellectualization will put a new accent on the intellectual property creating a Global competition which will add business all over the World and help additionally for distribution of wealth.
The Wealth distribution happens to be the biggest obstacle for a free market economics in case for spreading the waves on the grid of Quantum Economics therefore all of the existing and new appearing tools of Economics must be used practically for a proper for the markets wealth distribution to maintain the Supply to Demand ratios and prevent the real economies from getting overheated;
The parameters of Economics are to be used indiscriminately when needed so they can disperse negative energetic build up which can provoke a big wave. Hence, only statistical evaluation of different economic points in the real economy could trigger setting of appropriate parameters with the tools of Economics.
For example when enhancing Social expanses could balance the shrinking Demand or keeps a Market from expending the action must be to do it, or for example when certain business laws and regulations are insufficient to prevent from speculations or deception these business laws and regulations must be promptly dealt with to prevent any damage on the processes in the real Economy.
http://sites.google.com/site/mcngconsultinginc/
More Economics Articles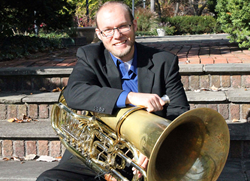 Barbourville, Ky. (PRWEB) January 14, 2015
Union College students will soon be able to march to the beat of their own drum.
Union College President Marcia Hawkins, Ph.D., along with Vice-President of Academic Affairs Dr. David Johns, has announced the addition of Douglas Olenik as Director of Bands to the college's Department of Fine, Performing and Communication Arts. Olenik will enter into his duties this month.
"Doug has an exceptional range of musical interest and brings an exciting vision for the college's band program," Dr. Johns said as he welcomed Olenik to Union College. "He is in Barbourvile now and will begin working with our current students as well as visiting various high schools to recruit for the program."
Olenik comes to Union from Creston, Ohio. He holds a bachelor's in music education from Youngstown State University and a masters of music performance and literature from the University of Illinois. Olenik also attended Indiana University where he began coursework for a doctorate of musical arts, studying tuba performance with world-renowned tubist, Daniel Perantoni.
As Director of Bands, Olenik will introduce a variety of styling to the Union College Band program. Olenik plans to introduce a pep band this spring, concert band and will lead a long overdue reintroduction of the college's marching band.
"My vision for the Union College Band program is simple," Olenik said. "I want to share our pride for Union College, our history and our music with everyone we can possibly share it with."
Olenik's first objective for the program is development of the marching band. He says he has been editing the college fight song and other school songs "for a sound that will truly be unique to Union College."
"And, the more I listen to this music, the more excited I am about this opportunity for our students," Olenik added.
Olenik has issued an open call to all students to join in the new endeavors "whether you have been playing an instrument your whole life or are just looking to get started." In addition to the planned band ensembles, Olenik also invites students to offer suggestions regarding other possibilities for ensemble introductions such as a jazz band or a string quartet. He sends the same invite to the Barbourville community in hopes of developing a community band.
"Again, whether you have been playing for years or days, I will do everything to get you involved," Olenik said. "I hope so many of you are interested in being part of our exciting music program here at Union College. I couldn't be more excited to a part of this town and this college and I look forward to sharing our music making with all of you."
For more information on Olenik, along with some recordings, visit his website at http://www.douglasolenik.com. You can email him at dolenik(at)unionky(dot)edu.
Related Literature Press Releases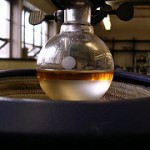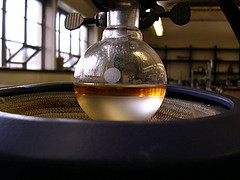 by
mattfred
Are you taking introductory chemistry?
Looking for efficient and quicker way to learn introductory chemistry?
 There is a better and easier way! Your chemistry help is on its way. Learn your introductory chemistryvisually in 24 hours!
So what is rapid learning anyway
Rapid Learning = Rich Media + Smart Teaching
Rich Media: Chemistry is a visual science. Learn it visually with rich media.
Smart Teaching: Chemistry is all about understanding its core concepts and relating them to problem solving. Teach the concepts and learn to do the problems, step by step. Couples of new methods have been introduced for the better approach of learning Introductory Chemistry. Top-notch educational services can enable students find the right path of way to have a command over the subject Rapid learning. 
The Rapid Learning Series by Rapid Learning Center is a break-through learning system with scientific teaching method coupling with rich-media visualization and expert narration. In introductory chemistry, it breaks down the entire course into 24 chapters, one chapter at a time, and one hour per chapter in total of 24 hours.
To learn introductory chemistry well, you must understand its core concepts and problem solving. There are three key learning components in this introductory chemistry rapid learning course:
(1) Core Concept Tutorial
(2) Game-based Problem Drill
(3) Super Review Cheat Sheet.
Here is how you can study one chapter one hour at a time, 30 minutes of core tutorial, 20 minutes of problem drills and 10 minutes of cheat sheet. All together you can learn one chapter in 60 minutes. Step by step and chapter by chapter, you can learn the 24-chapter course one hour at a time.
There is a better and easier way! Your general chemistry help is on its way. Learn your general chemistry visually in 24 hours! Each and every concept has its uniqueness. You can see great progress within few days of learning here with new scientific methods.
 The Rapid Learning Series by Rapid Learning Center is a break-through learning system with scientific teaching method coupling with rich-media visualization and expert narration. In general chemistry, it breaks down the entire course into 24 chapters, one chapter at a time, and one hour per chapter in total of 24 hours.
Our Rapid Learning Team is a team of talents including university professors, high school educators, learning specialists and instructional designers.Read about the rave reviews from our students, teachers and parents.Get insiders' study tips on our Rapid Learning Blog by our faculty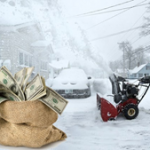 Boston, MA (PRWEB) February 25, 2015
It's no secret that extreme cold and record-setting snow has taken a harsh financial toll on consumers and businesses throughout Massachusetts.
The City of Boston has already spent $ 35 million on snow removal, the most ever in its history and almost double what was originally budgeted. Local restaurants and retailers have lost significant dollars due to recent storms, and economists estimate that Massachusetts has already lost more than $ 1 billion in business activity due to the weather, transportation delays and drop-off in consumer spending.
Individual consumers have been hit just as hard, burdened with extra costs associated with everything from snow and ice removal, to shovels, salt and sand, and snow blower repairs and purchases. Many residents have also been forced to deal with the high cost of home maintenance and emergencies due to ice dams and leaking roofs.
Severe transportation challenges – particularly with the MBTA – have also forced many workers to turn to costly cabs and parking garages to get to work. The cost of extra childcare during snow days has also become a financial challenge. Low wage workers – whose paychecks are largely dependent on hours worked – have been hit perhaps harder than anyone due to business closures and transportation issues.
"This historic and harsh winter is taking a tremendous financial and economic toll on consumers, businesses and communities throughout Massachusetts – catching many of us off guard to some extent," said Steve Trumble, President and CEO of American Consumer Credit Counseling. "This weather is creating financial chaos – particularly for individuals living paycheck to paycheck –and consumers are asking what they can do to better prepare for the financial toll of winter."
While options are somewhat limited for the rest of this winter, it's not too early to start thinking about 2016. So what should consumers do?
First, create an emergency winter weather budget to manage expected and unforeseen expenses related to your home and snow and ice removal. Just as important, do your research and find potential contractors and services in advance. Go online and research local companies that conduct snow and ice removal. Get quotes ahead of time before crisis strikes and demand explodes. For example, ice dams and snow removal from roofs is costing anywhere between $ 800 and $ 2,000 right now – in some cases double the cost of the same services this time last year.
Prepare your home in advance for heavy snow and ice. Get advice from professionals on prevention measures such as gutter cleaning, heating cables and roof salt bags. Basic necessities such as shovels, salt, roof rakes and plows can be cheaper in the summer, so consider getting a head start and purchasing them in the off-season. Online searches for used snow removal equipment such as snow plows can also yield major savings.
In the event that school is out but parents are required to work, have back up child care ready in a pinch, or save up paid time off for winter months that can be used during school closing days.
"By taking the time to prepare in advance, you can save thousands of dollars in damage repair and other costs," added Trumble. "Snow removal services and unforeseen transportation and childcare issues can become very costly given the urgency of the situation and number of households that are affected."
ACCC is a 501(c)3 organization, that provides free credit counseling, bankruptcy counseling, and housing counseling to consumers nationwide in need of financial literacy education and money management. For more information, contact ACCC:


For credit counseling, call 800-769-3571
For bankruptcy counseling, call 866-826-6924
For housing counseling, call 866-826-7180
For information on financial education workshops in New England, call 800-769-3571 x1980
Or visit us online at ConsumerCredit.com
About American Consumer Credit Counseling

American Consumer Credit Counseling (ACCC) is a non-profit 501(c)(3) organization dedicated to empowering consumers to achieve financial health through education, counseling, and debt management. ACCC provides individuals with practical solutions for solving financial problems and recognizes that consumers' financial difficulties are often not the result of poor spending habits, but more frequently from extenuating circumstances beyond their control. As one of the nation's leading providers of financial education and credit counseling services, ACCC works with consumers to help them with the best plan of action to reduce their debt and regain financial stability. ACCC is accredited by the Better Business Bureau and holds an A+ rating. It is also a member of the Association of Independent Consumer Credit Counseling Agencies. For more information or to access free financial education resources log on to ConsumerCredit.com or visit TalkingCentsBlog.com.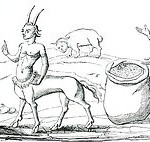 by
Internet Archive Book Images
Literature is a wide discipline that accommodates a lot of information and knowledge from various parts of the world. Writing literature papers is a task that requires endeavor and efforts in order to write something unique of literary significant. Literature papers are written for specific origins and cultures such as English literature. Literature papers usually incorporate all the world knowledge which involves various cultures of world. To write a successful literature papers, learners are needed to do detailed research in order for one to gain knowledge to be able to write the given topic of the literature paper. For learners, writing literature essay is a hard task to do because the student must follow all the academic rules and regulations such as writing styles, proper language (English), structuring and any other needed rule to write a good literature paper. Many learners usually ask themselves a lot of questions such as; who can I pay to write my literature dissertation? How will I manage to write my research papers on English literature within the given time? All these kind of queries make students confused and stressed thus ending up searching for writing companies to do their literature papers.
Literature term papers are not an enlarged task and require to be done concisely. Learners who should write literature papers must always keep crucial points in mind such as inclusion of introduction, correct organization, and introduction must have thesis statement and conclusion. Are you in need of professional literature term paper writing? Feel free to contact our well known organization because you are always welcome at our custom literature writing company. We have employed the most experienced writers who are always available for 24 hours day and night to assist students in writing literature essay on any topic. Our literature papers writers usually conduct deep research in order to come up with clear argument when writing the literature essay. To write a successful literature paper one is required to read a lot of books in order to have a clear statement of the problem. Our writing company is here to help you complete your literature custom writing anytime. When our writers write the literature papers to our customers they always put all the needed content such as a cover page, a reference page, informative details and well justified argument. We provide literature papers with zero percent plagiarism report because we understand to provide copied literature papers will be of no meaning and ineffective.
Our literature custom writing company is well known both in international and local. we keep the expertise in doing all types of literature papers such as research papers on English literature, literature research papers, literature term papers, literature custom writing, writing literature papers and literature custom paper using different writing styles such as MLA, APA, Chicago, Oxford, Turabian and Harvard style. Our writing company usually provides original and unique literature paper because we have hired most skilled and educated writers who are always able to write literature papers with free grammatical errors and spelling. We have more than eight thousand customers who come from entire world and they prioritize our writing company for our education excellence and come over repeatedly for us to write their literature papers. Buy literature custom paper from us now, for our literature paper writing company is the solution of your education troubles concerning writing literature papers. We always care for our customer's career and this is why we provide well organized work to them.
Author is associated with ResearchPapers247.com which is a global Custom Essay Writing and Term Paper Writing Company. If you would like help in Research Papers and Term Paper Help you can visit  Literature Papers
Related Literature Articles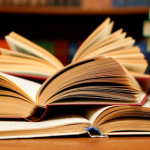 Carrollton, Texas (PRWEB) December 22, 2014
Ionloop, America's favorite Negative Ion + Magnet sport bracelet and watch company debuts a very unique Leather Series with record sales over the past weekend. The company reports that this product launch equals the introduction of the IonTime watch which continues to set sales records for the five year old U.S. owned company. The new leather bracelets come in three popular colors, jet black, saddle brown, and carriage red.
"This bracelet not only has negative ions with a stainless steel magnet clasp but the design features eight strands, whereas most leather bracelets use only four thick stands" said Bob Gotfredson Ionloop Co-Founder. "The eight strand construction allows for a rich small gauge braided pattern that is very appealing to our customers who were asking for an Ionloop bracelet to take it up a notch" said Gotfredson.
Leather bracelets have become very popular with men and women which may explain why David Yurman, Gucci, and John Hardy have recently entered the fine leather bracelet category. The company feels that this new Leather Series with negative ion therapy technology compliments the already popular IonTime Sport Watch which contains the negative ion + magnet technology that Ionloop has become known for in the Global sports accessory category.
About IonLoop http://www.ionloop.com
IonLoop® negative ion bracelets and IonTime watches are a great first-step in counteracting the harmful effects of positive ions. The negative ion properties are manufactured into the bands themselves and will not lose their effectiveness over time. Most Ionloop products contain small but powerful magnets that are carefully assembled so that the magnets are aligned in an alternating polarity; with the belief that this manufacturing process may be adding another dimension to the potential stimulus that the magnets may have on the chemistry of the human body.
Keep your eyes out for IonLoop products while viewing national and international sporting events and stay in the Loop!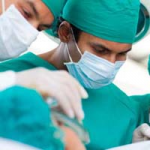 Raleigh, NC (PRWEB) February 19, 2015
Mesothelioma studies in Canada and Singapore are refining the peritoneal mesothelioma treatment involving cytoreductive surgery and heated chemotherapy (CRS-HIPEC). Surviving Mesothelioma has the details on its website. Click here to read the full article.
In a new study conducted at the University of Montreal and published in Surgical Oncology, researchers found that mesothelioma patients treated with a heated rinse of a drug called oxaliplatin for 30 minutes after surgery all lived for a least a year and 91 percent lived for three years.
In a second CRS-HIPEC study at Singapore General Hospital, patients with various types of peritoneal malignancies were treated with repeated rounds of surgery and HIPEC with good results.
Writing in the World Journal of Surgery, study author Dr. Joelle Wong concludes, "Repeat CRS and HIPEC can achieve prolonged survival in selected patients with peritoneal-based malignancies, and can be performed with acceptable morbidity and mortality."
"Although CRS/HIPEC has quickly become the standard for treating peritoneal mesothelioma, there is still a lot that is not known about it," says Surviving Mesothelioma's managing editor, Alex Strauss. "Studies like these can make the procedure even more effective for the approximately 500 patients who are diagnosed with the condition each year."
To read the details of these and another recent HIPEC study, see http://survivingmesothelioma.com/refining-crs-, now available on the Surviving Mesothelioma website.
Wong, JF et al, "Repeat Cytoreductive Surgery and HIPEC for Peritoneal Surface Malignancy and Peritoneal Carcinomatosis", February 5, 2015, World Journal of Surgery, Epub ahead of print, http://www.ncbi.nlm.nih.gov/pubmed/25651962
For nearly ten years, Surviving Mesothelioma has brought readers the most important and ground-breaking news on the causes, diagnosis and treatment of mesothelioma. All Surviving Mesothelioma news is gathered and reported directly from the peer-reviewed medical literature. Written for patients and their loved ones, Surviving Mesothelioma news helps families make more informed decisions.
Find More Literature Press Releases


Markham, ON (PRWEB) February 27, 2015
Jonas Construction Software, a division of Constellation Software Inc. (CSI), announces two new mobile applications currently in development: Jonas eReporting and Jonas Scanner.
Initially, the Scanner app will be available on Android devices in the Google Play Store and eventually in the Apple App Store as well. The Jonas eReporting app will be available in both app stores as well as being able to run in Microsoft Windows.
The goal in releasing these mobile applications is to leverage technology and provide a simple, easy to use interface that can be used in the field, or in the office, that integrates directly with the Jonas system. Building on a tried, tested, and true ERP system such as Jonas Enterprise, these mobile apps will revolutionize the way business is done in the construction industry, through utilizing new technological advancements. While these mobile apps represent a different way of conducting business outside of the conventional norms, all of the information entered will still be automatically integrated into the Jonas system.
eReporting

The eReporting mobile application provides the ability to generate reports directly from the field, leveraging the information found in Jonas' full ERP database including documents stored in the Digio document management system. The app has an easy to use design, allowing reports to be created with ease, drill down capabilities to specific documents and/or other key information, and the ability to display information in numerous graphical formats. According to Orton Baker, Vice President of Development at Jonas, "This application provides the information needed to make key decisions in the office or in the field, in real-time."
Mobile Scanner

The mobile scanner application is designed for end-users to be able to use modern scanning techniques to scan inventory items in the warehouse or in the field. The application will be used in conjunction with the Jonas ERP system to build lists of items for charging to jobs and work orders, receiving and transferring inventory, as well as inventory count purposes. Orton Baker states, "Its sleek and simple design is intuitive and will help gain efficiencies in these workflows."
Discussing these applications and more at the Construction Americas 2015 Exposition on March 27th, 2015 is Jonas' Vice President of Development, Orton Baker. Orton Baker has 25 years of software research and development experience, with 20 of those years specifically in the construction software space. When considering new products and features for development, Orton believes in pragmatic forward thinking development – creating products that will receive wide user adoption, while leveraging technology that is future-proof and will stand the test of time.
About Jonas Construction Software

Jonas Construction Software provides industry-leading business management and accounting software to their clients. Jonas' fully-integrated solutions provide all of the tools needed to increase productivity and improve your bottom line. At Jonas, they make it easier for companies to focus on what is important – their customers, their projects and their employees. Jonas does this by streamlining their operations and giving better visibility to the entire organization. This gives yours employees the tools to do their jobs better, support your customers and achieve your company goals.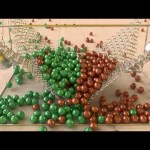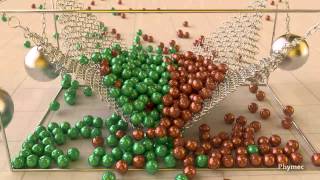 Pure Bullet physics rigid body simulation, no constraints, no cloth sim. Metals parts simulated using compound physics capsule primitives (~10K rbs). (~5K rb…
Video Rating: 4 / 5

NEWTON, MA (PRWEB) February 23, 2015
The Institute for Healthcare Optimization (IHO) is pleased to announce a half-day workshop, Applying Queuing Theory to Health Care: A Necessary Step Toward Improving Quality of Care and Margin that will be taught by Dr. Eugene Litvak at the 2015 Patient Flow Summit on Monday, May 4.
A changing healthcare landscape is driving hospital administrators to consider ways to improve hospital operations to provide quality care more efficiently. Dr. Litvak, who has been teaching queuing theory to clinicians for many years, will explain how the effective use of queuing theory can positively impact both the quality of care and the fiscal performance of healthcare systems.
During the 4-hour workshop, Dr. Litvak will introduce several different queuing theory models and walk attendees through exercises that will help them understand how to apply those theories in their own healthcare systems. Dr. Litvak will explain how different queuing models can be used to address various healthcare problems such as nurse staffing shortages, placement of patients in inappropriate units due to bed unavailability and extended delays for patients seeking access to care.
Nurses attending the workshop can earn up to 4 CNE contact hours for attending the session.
"Dr. Litvak is a pioneer in hospital patient flow," said Derek Hays, Patient Flow Summit Executive Director. "We are glad that Summit attendees will have a chance to hear from him at this year's event. He brings proven process and expertise for hospital leaders to learn from."
In its 8th year, the annual Patient Flow Summit brings together hospital administrators and other healthcare professionals who are focused on improving hospital operations and the quality of patient care. Leaders from hospitals across the country will present on a variety of topics such as readmission reduction, capacity management, and population health. This year's event will be at the JW Marriott Las Vegas Resort & Spa, May 4-7.
Organizations presenting at the 2015 Summit include: The Advisory Board Company, Intermountain Healthcare, Robert Wood Johnson, UCLA Health, New York-Presbyterian, The Ottawa Hospital, UW Health, Maimonides Medical Center, The University of Chicago Medicine, Tampa General Hospital, Legacy Health, Eastern Maine Medical Center, Community Regional Medical Center, Presbyterian Medical Group, and the New Jersey Hospital Association.
About Dr. Eugene Litvak:

Eugene Litvak, Ph.D, is President and CEO of the Institute for Healthcare Optimization and an Adjunct Professor of Operations Management in the Department of Health Policy & Management at the Harvard School of Public Health. Dr. Litvak is an author of more than 60 publications in the areas of operations management in healthcare delivery organizations. He is the editor of The Joint Commission's patient flow book Managing Patient Flow in Hospitals: Strategies and Solutions, 2nd Edition, and the leader of the organization's first patient flow seminars. He was a member of the IOM Committees "The Future of Emergency Care in the United States Health System" and "The Learning Health Care System in America" and is currently a member of the IOM's "Committee on Optimizing Scheduling in Health Care." Dr. Litvak also served as a member of the "National Advisory Committee to the American Hospital Association for Improving Quality, Patient Safety and Performance."
About The Institute for Healthcare Optimization:

The Institute for Healthcare Optimization (IHO) is an independent not-for-profit 501(c)(3) research, education and service organization that brings together knowledge of operations science with clinical, analytic, and organizational expertise to drive practical, high-impact improvements in healthcare. The mission of the Institute is to serve as a catalyst and to provide a vehicle for spreading the application of operations management and patient flow variability management techniques across the broader hospital community, as well as other parts of the healthcare delivery system. For more information, visit IHO's Web site at http://www.ihoptimize.org.
About the Patient Flow Summit

The Patient Flow Summit brings healthcare leaders and like-minded technology vendors together to discuss hospital operational efficiency. Attendees represent hospitals from across the United States as well as international locations. Central Logic is the managing sponsor of the event. Additional exhibitors at the 2015 event include: McKesson, Qmatic, ProModel, Qnomy, and AMR. Learn more about the 2015 Summit and the workshop at patientflowsummit.com.