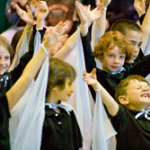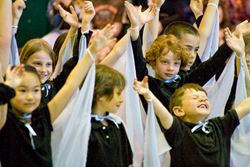 (PRWEB) January 29, 2015
Songs To Educate presents new models in arts integration by applying the principles of Biomimicry. The founders are thrilled to unveil their latest project and teaching resource entitled "Human Body School".
There is an important principle in nature: Biodiverse ecosystems thrive. That is, the greater the diversity and integration of fauna and flora (from micro to macro), the greater the stability, resilience and immunity in an ecosystem.
The same is true in education. Meaning, the more dynamically versatile, flexible and diverse a system, the more it can adapt and metamorphose in response to ever changing fluid conditions of young, emerging human beings.
Creating viable bridging connections between how nature works and human systems is the premise of "biomimicry". The term has entered the lexicon of progressive thought and dialogue. According to the Biomimicry Institute, http://www.biomimicry.org, "Biomimicry is an approach to innovation that seeks sustainable solutions to human challenges by emulating nature's time tested patterns and strategies." Its principles have been applied to new models of everything from chemistry to architecture to agriculture. Importantly, it applies to education as well.
"Talking Hands Talking Feet", the teaching artistry of the company "Songs To Educate" brings the principles of biomimicry into arts integrated education through the "Human Body School" curriculum.
Songs to Educate co-founder Paul Andrew Zeir notes, "education is one of the most important systems where the need to listen to nature's counsel applies. A mono-cultural, one dimensional approach to education reduces learning to formulaic repetition of known facts and principles, closing the door to evolutionary intelligence."
Zeir reiterates, "biodiverse eco-systems thrive."
"It is the same in how we think of ourselves and our bodies," continues Paul Zeir. "When we help children to know their bodies as diverse and dynamic living systems, something very special switches on in them. First of all, they get it right away. But then the adventure of learning begins! Every body system, and every body part, is seen as an essential member inside an integrated whole. If you affect one part, it affects every other part. The body works in fluid dynamic biodiverse multi-tiered interdependence. What a great model for every other kind of 'body', whether that be an organization, a model or a body of work."
Talking Hands Talking Feet song and movement theater imitate nature in multiple ways. When children act out the body systems through simile song and movement, the benefits are multifold. Teachers who have used this program have seen greater comprehension, retention and ability to interpret and communicate essential concepts relating to human physiology and health, earth science, mathematics and social studies.
These principles may be new in terms of modern application, but they are not new to the arc of human intelligence. Aboriginal peoples around the world have practiced the principles of biomimicry and arts integration in education for a long, long time. See Sparks article – Schooling Indigenous Style.
Songs To Educate aims to bring children of the 21st century into new and sustainable ways of learning that respect the natural intelligence and sanctity of human life. Human Body School songs and movement theater represent an accessible, engaging new pathway of education for parents and teachers worldwide.
Click here for reviews and video testimonials from educators who have implemented Songs To Educate programs in their classroom.
The mission of Songs To Educate is to provide bright tools to integrate connective song and movement arts in learning every day. These thoughtful songs accompany and encourage young lives on the human journey. Yes, each song correlates within curricular requirements, whether social studies, language arts, math or one of the sciences, but always in the context of the fertile wonder: What is possible for human life?
About Song To Educate by Talking Hands Talking Feet:

The founders Paul and Melanie Zeir have been working directly with over 5,000 children since 1997 to inspire and educate through music and movement arts. This impressive arts integrated education resource for ages birth through twelve years is available online at http://www.SongsToEducate.com.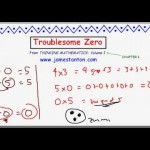 The concept of zero is hard! And if you really think about it, the mathematics of zero is also hard! Here is a quick overview of some troubles with troublesome zero. (Can we help our students?)
Video Rating: 5 / 5
Multivariable Calculus Instructor: Edward Frenkel Course website: http://math.berkeley.edu/~frenkel.
Video Rating: 4 / 5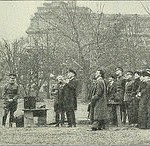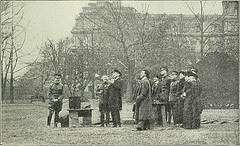 by
Internet Archive Book Images
In an animated series, the characters and objects are capable of moving at high speeds and stopping abruptly in their tracks. In real life this is not possible, because everything on earth follows certain laws of motion. Free homeschooling can teach you how to use objects of daily use to learn the laws of motion. Today we will learn why a ping pong ball behaves the way it does, and I will also teach you how to build a cool accelerometer.
Animation is fun, but we also need to know objects behave in reality. I am personally no longer confused about why certain objects in motion behave in a particular way. Therefore I want you to know it too. As I create the curriculum for free homeschooling and other programs, I always make it a point to include some cool activities that will teach you about how moving objects behave.
Lessons from a Ping Pong ball
Place a ping pong ball on a ping pong table. You will notice that it remains stationary. Now hit it gently with a ping pong bat. It will move. Once it hits the net, it will stop.
Why does the ball behave in this way? Let me use the Laws of Motion framed by an Italian scientist, Isaac Newton, to explain why this happens. The first law of motion tells us that any object that is at rest or in motion, will continue in that state till an external force acts on it. The stationary ping pong ball will continue to remain in the state of rest unless some external force such as a breeze or a bat hits it. Once it gets rolling, it will have the tendency to continue in the state of motion unless an external force such as friction with the table or the net stops it.
This is a very simple free homeschooling idea that uses a humble ping pong ball to give you the foundation for learning Physics.
Let's do another experiment with a ping pong ball…
Glue the bottom of a transparent plastic cup to the end of a dowel of about an arm's length. You should be able to hold a ping pong ball in it just like you hold a marble in a spoon. Now insert the ping pong ball in the cup and hold the free end. Start moving in a circle with the mouth of the cup facing forward. Does the ping pong ball fall?
Now suddenly stop moving! The ping pong ball pops out of the cup in a direction that is tangential to its circular path. Why does the ball not stay in the cup?
Answer: This is because, according to the first law of motion, the ball continues in its state of motion in a straight line even after the cup stops. After a while, it falls to the ground due to the downward force of gravity.
Why then did the ball not pop out when you were moving the cup in circles? The ball always wanted to move in a straight line, but it was obstructed by the side of the cup and made to change its direction (The same reason why your body hits the side of your car during sharp turns).
Another thing you must have noticed about motion is that when you are travelling in a car, you tend to move forwards and backwards whenever the car frequently changes its speed. In other words, you can say that your car is accelerating.
If your car was moving with a constant speed in the same direction, you would be able to stand on its roof and not fall off. The very reason you need a seatbelt your car is to prevent you from getting hurt when the car undergoes huge acceleration.
So, acceleration is the rate at which the speed (velocity, to be precise) of an object changes in a particular direction. Acceleration is another daily life topic that can be taught during free homeschooling sessions.
Homemade Accelerometer: Your accelerometer is an inverted soda bottle filled with water (no bubbles), with a wine cork floating halfway in the bottle. The wine cork is attached to the inside of the bottle cap by a string (hot-glued at both ends). Construct it yourself!
When you travel in your car the next time, hold this homemade accelerometer in your hand and watch the wind cork move to and fro, showing you that your car is accelerating.
Check out the free "Homeschool Parent's Guide to Teaching Science", for great science experiments and activities, click the link below.
A great free resource for really cool science experiments and activities is the Homeschool Science Experiment Guide.
Another good homeschool resource for science ideas, experiments and activities, is the homeschool science blog. Definitely worth bookmarking.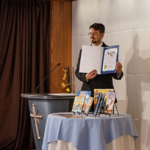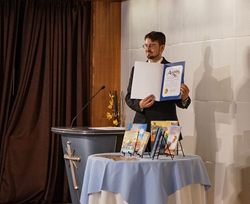 (PRWEB) March 24, 2015
The Church of Scientology Los Angeles hosted a disaster preparedness open house and expo February 28 where volunteers learned the basics of how to respond in times of emergency, and organizations from throughout Los Angeles had the opportunity to network with one another, learn the services each has to offer and increase their ability to respond to the needs of the community.
Recent decades have been characterized by a significant increase in the economic and social damage caused by disasters. According to the Global Humanitarian Assistance Organization Disaster Risk Reduction Report, in the 10 years from 2000 to 2009, more than 2.2 billion people worldwide were affected by 4,484 natural disasters. These disasters killed close to 840,000 people and cost at least $ 891 billion U.S. To lessen the impact of disasters, the UN Office for Disaster Risk Reduction urges every part of society—government, professional and private sector—to become involved.
To bring together the many different community initiatives operating in Los Angeles to share information and learn more about what people can do in times of disaster, the Los Angeles Volunteer Ministers hosted a disaster response expo and open house 28 February.
The day began with an expo where the American Red Cross of Greater LA and eight other community and civic organizations set up booths to provide attendees with information on their programs and the basics of preparedness.
A seminar on how to prepare for "The Big One" was presented by a Los Angeles Fire Department captain.
The Scientology Volunteer Ministers of Los Angeles were presented with a Certificate of Appreciation from the California Assembly. These volunteers have responded locally to help firefighters cope with arduous conditions combating Southern California brush fires and other disasters. They traveled to New York to help rescue workers at Ground Zero after 9/11, and responded to other disasters such as Hurricanes Katrina and Rita, the 2005 South Asian tsunami, the massive 2010 Haiti quake and the 2011 Japan earthquake and tsunami.
World Civil Defense Day was established in 1990 to bring attention to the vital importance of civil protection; to raise awareness of preparedness, prevention and self-protection in times of disaster; and to pay tribute to the efforts, sacrifices and accomplishments of those who mobilize to help when disaster strikes.
This year's World Civil Defense Day theme was "Civil Defense, disaster reduction and sustainable development," emphasizing the importance of meeting today's needs without compromising the ability of future generations to live in decent conditions.
Created by Scientology Founder L. Ron Hubbard in the mid-1970s, the Volunteer Minister program is a broad initiative bringing effective physical and spiritual assistance to anyone, anywhere. Expressly intended for use by Scientologists and non-Scientologists alike, anyone of any culture or creed may train as a Volunteer Minister and use these tools to help their families and communities. And all are welcome to do so.
Equipped with effective technology to resolve virtually any difficulty, Volunteer Ministers live by the motto: "No matter the problem, something can be done about it."
To provide more information on this and the other humanitarian initiatives it sponsors, the Church of Scientology International has published a new brochure, Voice for Humanity—Real People, Real Help. To learn more, visit the Scientology website.
This is the second video in the Economics Animated series. This one focuses on key economic concepts.It covers: Economics defined Goods and Bads Resources Key Economic Concepts: –Scarcity…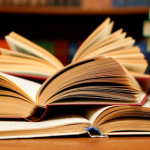 Evansville, IN (PRWEB) March 24, 2015
ProRehab is pleased to announce that their Indiana Street clinic has been relocated to nearby Crosslake Drive in Evansville, Indiana this month. The new facility, located behind Town and Country Ford, will accommodate the rapid growth of patient volumes in the recent months. The practice move allows the clinic to provide the same high quality care in a larger, updated facility with an improved layout aimed at improving the patient experience.
ProRehab CEO Pat Wempe, PT, DPT, SCS, says the move has been well received by patients and staff alike and that while location has changed, patient care remains the same. "This move was set up by Prorehab's opportunity to custom design the PT delivery space. This new development allowed us the creativity to maximize the space's care delivery capability."
ProRehab provides therapy treatments proven to get patients back to doing the things they love with lasting results. With twelve clinics in Kentucky and Indiana and over 15 years of experience, the group provides the highest standard of care by combining clinical excellence and exceptional customer service. Patients receive one-on-one time with the same physical therapist throughout their appointments and develop treatment based specifically on their unique situation.
The Crosslake Drive clinic includes 6 physical therapists who see patients Monday through Friday from 8 AM to 5 PM. To schedule an appointment or to learn more about ProRehab's services, please call (812) 476.0409 or visit http://www.prorehab-pc.com.
Current Address

415 Crosslake Drive

Evansville, IN 47715
Previous Address

7300 E. Indiana Street

Evansville, IN 47715
About ProRehab:

ProRehab is a private physical therapy practice with locations in Evansville, southwest Indiana and western Kentucky. Known for teaching and training physical therapists throughout the region, ProRehab physical therapists are proud that patients ask their doctors to send them to ProRehab for orthopedic care. They deliver hands-on physical and occupational therapy based on the newest research to achieve the best results for patients with bad backs, achy joints, wounded hands, and sports and work injuries. Along the way, the ProRehab family has fun and makes friends with their patients; patients are actually sad to leave after their treatment is over! Find ProRehab on Facebook, @ProRehab on Twitter, and FourSquare.

###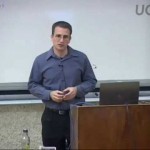 Course Description: German 59: Holocaust in Film and Literature is a course that provides insight into the History of Holocaust and its present memory through examination of challenges and…
Video Rating: 4 / 5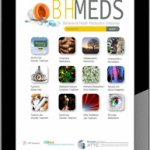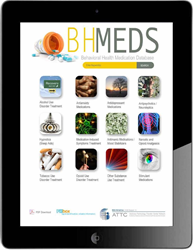 Kansas City, Mo. (PRWEB) March 30, 2015
Mid-America ATTC has just released the BHMEDS App, a mobile library of medications used in behavioral health and addiction treatment.
The app—available free for iPhone, iPad and Android—is a convenient, electronic version of the helpful reference ATTC has published annually since 1999. The useful resource provides up-to-date information on generic and brand name medications, including purpose, dosage and frequency, side effects, emergency conditions, cautions, considerations for pregnant women, and potential for abuse and dependency. It also features counselor strategies for helping patients to quit smoking.
"When treating someone with a mental illness or addiction, it is crucial to know the effects of medications that patients and clients may be taking and how these medications interact with other prescriptions and substances," said Patricia Stilen, Program Director, Mid-America ATTC.
"And now, with the ability to make periodic updates available by download, we're in an even better position to help frontline professionals have immediate access to current information on psychotherapeutic medications."
Because the information downloads to the device, the entire library can be accessed without an Internet connection. This is essential, as Wi-Fi connectivity is not available in all areas of many hospitals and health centers.
"This is more than an app, it's paving the way to better treatments and therapies for people with mental illness and substance use disorders," said Stilen. "It's keeping professionals equipped with easily accessible information on psychotherapeutic medications."
Download the app today through the App Store or Google Play.
Media resources are available at http://www.attcnetwork.org/regional-centers/content.aspx?rc=midamerica&content=STCUSTOM4.
Print and PDF versions of the app are also available. Learn more at attcnetwork.org/midamerica.
Mid-America Addiction Technology Transfer Center (Mid-America ATTC) is located in the School of Nursing and Health Studies at the University of Missouri-Kansas City, Kansas City, MO.
These products were developed by Mid-America Addiction Technology Transfer Center (Mid-America ATTC) under a cooperative agreement from the Substance Abuse and Mental Health Services Administration's (SAMHSA) Center for Substance Abuse Treatment (CSAT).
Related Technology Press Releases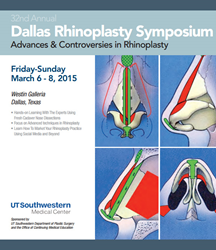 Dallas, TX (PRWEB) March 26, 2015
Dr. Rod J. Rohrich, who served as Chairman of the 32nd annual Dallas Rhinoplasty Symposium and has trained over 6500 surgeons through these meetings over the years, reiterated the importance of evidence based medicine (EBM), that is, the optimization of decision making by utilizing evidence from well conducted research.
"We often hear from rhinoplasty surgeons who describe theoretical approaches to rhinoplasty, and while we are certainly not trying to stifle these discussions, we do want to bring about better adherence to methods that are reproducible and which can reasonably be expected to work for most or all patients in the long term," says Dr. Rohrich, who is Editor-in-Chief of Plastic and Reconstructive Surgery, the official medical journal of the American Society of Plastic Surgeons.
For example, at this year's meeting, Dr. Rohrich and colleagues discussed an evidence based approach to better control reshaping the dorsum, tip, and alar rim without using spreader grafts. This method results in more consistent and predictable results for patients based on studies published in Plastic and Reconstructive Surgery, enhancing patient outcomes overall.
"This is especially important in secondary rhinoplasty where support is often missing or non-viable and the second operation must have a high chance for improvement," explains Dr. Rohrich, who performs a large number of secondary or revision rhinoplasty surgeries on patients who have had poor results from their first rhinoplasty.
A more reliable, evidence based approach is a welcome step forward in these difficult secondary cases. Nasal aesthetics are very delicate and subtle and the smallest mistakes can make the patient look strange or uncanny.
"It is an essential part of being responsible and responsive to the needs of our patients by providing them with the best possible treatments and outcomes," says Dr. Rohrich.
About Rod J. Rohrich, M.D., F.A.C.S.
Dr. Rod Rohrich is a Distinguished Teaching Professor and Founding Chairman of the Department of Plastic Surgery at UT Southwestern Medical Center in Dallas, Texas. Dr. Rohrich graduated from Baylor College of Medicine with high honors, and completed residencies at the University of Michigan Medical Center and fellowships at Massachusetts General Hospital/Harvard (hand/microsurgery) and Oxford University (pediatric plastic surgery). He has served as president of the American Society of Plastic Surgeons, the largest organization of board certified plastic surgeons in the world. He repeatedly has been selected by his peers as one of America's best doctors, and twice has received one of his profession's highest honors, the Plastic Surgery Educational Foundation Distinguished Service Award, which recognizes his contributions to education in plastic surgery. Dr. Rohrich participates in and has led numerous associations and councils for the advancement of plastic and reconstructive surgery.
Find More Medicine Press Releases