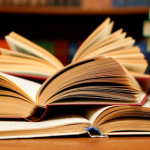 Opa-locka, Fla. (PRWEB)
June 28, 2015
The Miami Foundation awarded the Opa-locka Community Development Corporation (OLCDC) a $ 20,000 grant through its 2015 Community Grants Program, which awards more than $ 1.2 million in grants annually. The grant will be used to create the only free, outdoor fitness area in the city, making fitness and health more accessible by promoting physical activity to residents 18 years of age and older, veterans and those with disabilities.
Health and fitness is the main focus of the park's transformation although a picnic area and community garden will also be added to the park. There is currently no gym or fitness center in the city of Opa-locka – Gyms in the area are more than 2-5 miles away and require membership fees that many Opa-locka residents, 39 percent of whom live below the poverty level, cannot afford to pay. With the help of more than 250 volunteers, two vacant lots adjacent to the existing park will be transformed into exercise stations and will include six fitness machines. Free health and certified fitness trainers will also visit the park twice a week to provide fitness classes and guidance to residents based on their interests and health concerns.
"This grant will help us to positively impact the health of Opa-locka residents by promoting physical activity and addressing health disparities in our community. Adults who bring their children to the playground can exercise and improve their own physical well-being, promoting an on-going culture of healthy lifestyles for families, outdoor activities and community interaction." Said OLCDC President and CEO Willie Logan, Ph.D.
# # #
ABOUT THE OPA-LOCKA COMMUNITY DEVELOPMENT CORPORATION

The Opa-locka Community Development Corporation (OLCDC) was established in November 1980 as a non-profit community development corporation in order to address the distressed unemployment conditions, particularly in the Opa-locka and North Dade County, Florida, communities. Its primary mission is to transform neighborhoods by capitalizing on community assets, empowering residents and creating community and economic initiatives that serve as a catalyst in promoting sustainable development. For more information about OLCDC, please visit http://www.olcdc.org.
ABOUT THE MIAMI FOUNDATION

Established in 1967, The Miami Foundation uses civic leadership, community investment and philanthropy to improve the quality of life for everyone who calls Greater Miami home. We've partnered with individuals, families and corporations who have created more than 1,000 personalized, philanthropic Funds. Thanks to them, we've awarded over $ 200 million in grants and currently manage $ 225 million in assets to build a greater Miami. Learn more about the Foundation and the Our Miami Report, which informs our work, at miamifoundation.org and ourmiami.org.
Find More Physics Press Releases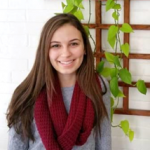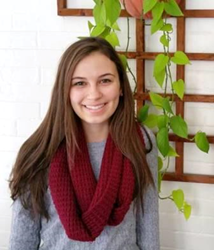 WASHINGTON, DC (PRWEB) April 15, 2015
Learning Ally, a national nonprofit serving individuals with visual and learning disabilities, will honor six remarkable students on April 18 at its 55th annual National Achievement Awards celebration in the nation's capital.
Three high achievers are blind or visually impaired, and three have learning disabilities like dyslexia. All are being recognized for scholastic excellence, exemplary leadership and service to others; and all have thrived in education with the help of accessible educational content and assistive technology that Learning Ally provides.
The following six winners will receive cash awards and travel with their families to Washington, DC, where they will spend an afternoon on Capitol Hill and speak out during two days of education and celebration on Friday and Saturday, April 17 – 18.


    Matthew Guberman-Pfeffer is attending the University of Connecticut's chemistry graduate program on its most competitive and prestigious scholarship. He also has a visual impairment that makes studying an already difficult subject even more challenging. Rather than be discouraged by his visual impairment, Matthew considers his obstacles a source of motivation. He credits Learning Ally as giving him the opportunity to study chemistry by making highly technical textbooks accessible and easily available in audio format. Matthew hopes to become a chemistry professor after completing his degree.
    Brian Meersma is a freshman at Cornell University who has dyslexia. He credits Learning Ally and other assistive technologies for helping him do well in school despite his struggles with reading. After realizing the positive impact that technology had on him, he developed a passion for assistive technology. While he is currently in the School of Industrial and Labor Relations and still exploring possible career paths, Brian hopes that his course work will provide a foundation to pursue a career in the disability field, finance, or human resources.
    Valeria Paradiso is pursuing a graduate degree at Hunter College, having already completed a bachelor's degree in psychology and honor's studies. Valeria lost her sight due to retinal blastoma at a young age, and uses Braille as well as human-narrated audiobooks from Learning Ally to access educational material and pleasure reading. After completing a dual program in general and special education, Valeria plans to become a teacher for people who are blind or visually impaired. Most recently she has become a founding mentor in Learning Ally's new College Success for the Blind program.
    Mara Schein, a freshman at Cornell University, once considered herself a non-reader because of her dyslexia. Mara is now excelling in her academic pursuits, majoring in Policy Analysis and Management and considering a minor in Human Biology, Health and Society. At Cornell, she is a member of a judicial committee called the Peer Review Board and a writer for the science section of the school's newspaper. She has spent much time mentoring young students in the city of Baltimore, and is considering paths in education policy and the science of learning.
    Brian Miller recently completed his doctorate in history at the University of Iowa. Visually impaired since birth, Brian was never deterred from experiencing everything life has to offer and was among the first blind students to be mainstreamed into public schools. Audiobooks from Learning Ally helped Brian compete with his sighted peers and excel in school and he has continued to use them throughout his higher education pursuits. He lives near Washington, D.C. and works for the U.S. Department of Education, Office of Special Education and Rehabilitative Services.
    Kelsey Waldron was diagnosed at a young age with dyslexia, a learning difference she shares with her father and brother. Although her family was prepared for the challenges dyslexia can present, Kelsey faced many struggles during her grade school years. With hard work and a strong support network, she was able to build skills to overcome her difficulties with reading. Now a freshman at Carleton College, Kelsey views her dyslexia as a strength that has helped her develop resilience and a strong work ethic. Kelsey is currently studying a variety of subjects with plans to focus on political science and history.
About the National Achievement Awards

Since 1959, Learning Ally has honored exceptional students who are blind or visually impaired through its privately endowed Mary P. Oenslager Scholastic Achievement Awards (SAA) for college seniors and beyond. Hundreds of students apply for these prestigious awards each year and are selected by committees of Learning Ally volunteers, board members, parents, educators, donors and staff. Students are recognized for their academic excellence, leadership, and service to others; each award winner has a long list of honors and accomplishments, and has graduated with a GPA above 3.0, with most near the 4.0 mark; and they have thrived on their education paths thanks in part to their use of accessible educational content and assistive technology provided by Learning Ally. For information about applying for Learning Ally's National Achievement awards, visit http://NAA.LearningAlly.org/apply.
About Learning Ally

Founded in 1948, Learning Ally supports K-12, college and graduate students, veterans and lifelong learners – all of whom read and learn differently due to dyslexia, blindness or visual impairment, and other disabilities. Through its extensive community events and support programs, Learning Ally enables parents, teachers and specialists to help students thrive and succeed. The organization hosts live and virtual events for families and teachers; provides instructive webinars led by experts as well as peer-to-peer sessions led by students; personal consultations for parents; and professional development workshops for educators.
Learning Ally's collection of 80,000 human-narrated audio textbooks and literature titles can be downloaded by students using their smartphones and tablets, and is the largest of its kind in the world. As a 501(c)3 nonprofit, Learning Ally is partially funded by grants from state and local education programs, and the generous contributions of individuals, foundations and corporations. For more information, visit http://LearningAlly.org.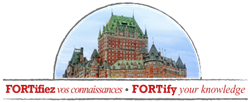 Quebec City, Quebec (PRWEB)
June 29, 2015
HighRadius, the leading provider of Credit and Accounts Receivable automation solutions and the preferred choice of Fortune 1000 companies, exhibited at the 16th CIC National Credit Conference, hosted by the Credit Institute of Canada (CIC). The conference was held June 9-12, 2015 at the Fairmont Le Château Frontenac in Quebec City. The conference was attended by over 300 credit and AR professionals as they spent their time networking, engaging, and learning about the most current trends in the field.
HighRadius exhibited its end-to-end suite of Artificial Intelligence-powered technology solutions focused on driving efficiency into business processes in the accounts receivable and payments functions. In a special announcement, HighRadius announced the launch of 'The Best Minds in A/R' contest at the conference. Over 100 credit, AR, and finance professionals and senior executives visited the HighRadius booth as they submitted their entries and ideas about the future of accounting and finance operations. Delegates also received a preview of the latest HighRadius products and technologies.
"We are amazed by how dramatically the technology on display can positively impact the efficiency of finance and accounting operations. Automation is definitely going to be a key enabler for business and I am keen to learn more," noted a credit supervisor with a large apparel manufacturer after visiting the HighRadius exhibit. "It has been a great experience interacting with professionals from all over Canada who are looking to bring improvements in existing systems and practices," said Jay Tchakarov, AVP, Product Management at HighRadius. "We are exhilarated by the resounding acceptance of Artificial Intelligence in automating manual tasks and refocusing resource on high-impact decision making."
To learn more about HighRadius and the benefits of credit and AR automation, visit http://www.HighRadius.com.
About HighRadius:

HighRadius provides Financial Supply Chain Management (FSCM) software solutions to optimize receivables and payments functions such as credit, collections, cash application, deductions and eBilling. HighRadius Receivables OnDemand & Payments OnDemand solution suites are delivered as software-as-a-service in the cloud to automate the entire credit-to-cash cycle. HighRadius certified Accelerators for SAP Receivables Management enables large enterprises to achieve advanced business transformation initiatives and leverage their SAP investments with lower TCO. HighRadius solutions have a proven track record of reducing days sales outstanding (DSO), bad debit and increasing operation efficiency enabling companies to achieve an ROI in few months. For more information please visit http://www.highradius.com.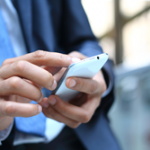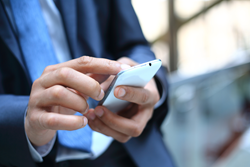 South Portland, ME (PRWEB)
June 22, 2015
In response to the rapidly-changing demands of e-commerce, Tasker Payment Gateways has positioned itself to help its clients adapt to new ways of doing business. Pursuant to an agreement with Flint Mobile, Inc. to become an authorized reseller of its mobile app, the company has created a helpful resource on its website to help users understand this newcomer to the world of internet sales, compare the features of the app with other gateways, and determine whether this new approach to accepting credit cards is right for their business.
The app itself – known simply as "Flint" – is among the first widespread software application to allow merchants to process credit cards in both physical and virtual environments without any additional hardware. It accomplishes this by allowing its users use their phones as scanners to capture the physical credit card number when on the go – eliminating the need for a dongle or card swiper – while also supporting the creation of web buttons for products sold online.
The app also supports the creation of custom invoices with online bill-pay options, coupons, and reports for tracking transaction history, customer data, and other business information, which gives it much of the functionality of a traditional gateway. Unlike many other gateways, however, it does not require the merchant to apply for a third-party merchant account, but gives the user access to its own merchant account behind the scenes.
Tasker Payment Gateways believes their partnership with Flint will open up new sales avenues to merchants, who are often unable to sell goods in a physical environment or inconvenienced by the extra bookkeeping and cash payments it requires. By offering the Flint App, the company intends to offer an option with maximum flexibility for clients who demand it, without sacrificing the most important features of a traditional gateway. The company also believes such an alternative will draw new customers who could not previously work within the limitations of the traditional options.
Tasker Payment Gateway's new consumer resource provides an overview of the app's most important features as well as access to complete pricing tables and the Flint sign-up form. For customers with special needs, such as high-risk vendors or high-volume merchants, it also provides customer service numbers for personalized help and assessment so potential customers can make sure Flint is the best option for their needs and set it up correctly to ensure a smooth transition.
About Tasker Payment Gateways: 

Tasker Payment Gateways is a payment gateway reseller located in South Portland, ME that specializes in helping high-risk clients. Whether working with novices or well-seasoned internet gurus, the company strives to help merchants take their businesses to the next level through payment gateway sales, selection expertise, experienced consultation regarding merchant services and shopping carts, and chargeback mitigation counsel.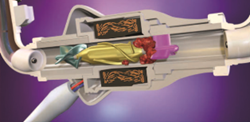 Houston, Texas (PRWEB) April 15, 2015
ReliantHeart, Inc., an innovative supplier of advanced mechanical circulatory assist technologies, and Cathtek, a unique manufacturer of catheters and related accessories, have teamed up to produce the VAD Maintenance System.
Literature review along with a survey of LVAD clinicians conducted in March 2015 reveal that nearly 10% of LVADs occlude with life-threatening thrombus blockage, About 750 to 800 LVADs clotted off in 2014.
LVAD patients suffer greatly from the current treatment options. Two, and only two, approaches are currently available to alleviate thrombus lodged in an LVAD:
(1) Inject a known thrombolytic solution, such as tPA at the inflow of the LVAD. The tPA is delivered via a catheter, however it is not confined to the LVAD and passes through the LVAD. More often than not, tPA causes catastrophic brain bleeds, and any freed thrombus particles may cause stroke.
(2) Exchange the patient's pump. Pump exchanges are linked to high mortality rates, and are very costly.
"ReliantHeart is proposing a better way as it debuts the VAD Maintenance System at the ISHLT meeting. Not yet in trial, we are presenting what is expected to be the final design. Clinicians will enjoy a close up and personal look at this novel system," said ReliantHeart COO, Anthony Williams.
The VAD Maintenance System is designed to antiquate existing dangerous and often lethal treatment methods.
Cathtek CEO Todd Cassidy explained: "The VAD Maintenance System includes two co-axial balloon catheters consisting of large inner lumens to aid in evacuating debris. The catheters are introduced through the left and right femoral artery. One catheter will inflate in the inflow side of the LVAD, while the other will inflate in the outflow side. Once the balloons have been properly placed and inflated the LVAD is successfully isolated from the patient's body.
Once isolation occurs, clinicians have the option of introducing thrombolytic therapies and/or tools that they believe will aid in thrombus removal, all while the LVAD is sequestered from the patient. A final wash out of the LVAD using saline is the last step in restoring the LVAD."
Clinicians attending ISHLT may visit the ReliantHeart booth for a personal explanation.
IDE Clinical Trial – United States: ReliantHeart Inc. is currently conducting an FDA Investigational Device Exemption (IDE) Clinical Trial on the HeartAssist5® Ventricular Assist Device System. The trial is a prospective, 1:1 randomized, multicenter, clinical trial to evaluate the safety and efficacy of 96 patients implanted with the ReliantHeart HeartAssist5® Ventricular Assist Device (VAD) System compared to 96 patients implanted with either a Thoratec HeartMate II® LVAD or HeartWare HVAD for left ventricular support while awaiting cardiac transplantation. The trial is expected to run through 2016. The HeartAssist5® is a device limited by Federal law to investigational use in the United States.
CE Mark – Europe: ReliantHeart HeartAssist5® Ventricular Assist Device is CE Mark approved for use in patients requiring ventricular support due to end stage heart failure. The HeartAssist5® is approved for bridge to transplant (BTT) patients awaiting cardiac transplantation and for destination therapy (DT) patients who are not candidates for cardiac transplantation.
ReliantHeart, Inc. is an innovative supplier of advanced mechanical circulatory assist technologies that are changing the approach to the treatment of advanced heart failure. It develops and manufactures the HeartAssist5® Ventricular Assist Device. ReliantHeart's roots are in Houston, Texas, where it has been generously influenced by the transplant centers of Texas Heart, Methodist DeBakey and Memorial Hermann, and its technology originally inspired by NASA, the Johnson Space Center and Baylor School of Medicine.
Cathtek is a medical device manufacturing company founded in 2000, with specialized experience developing catheters and related accessories. Their first hand medical experience influences the design and manufacturing process due to their unique understanding of the needs of the customer and manufacturer , and the ideal choice for the patented ReliantHeart VAD Maintenance System. Cathtek's experience is broad and runs from product concept, design to prototyping and manufacturing.
Specific areas of experience include insert molding of catheters and components, tipping and various secondary operations associated with catheter manufacturing. Clinical and regulatory experience is a bonus at Cathtek.

Evanston, IL (PRWEB)
June 25, 2015
Maintaining and improving the independence of residents of The Merion is the objective of Amanda Kelley, Wellness Center Administrator for Accurate Private Care, with offices on site at The Merion.
The services provided by the Wellness Center are flexible and determined by each resident's individual needs. "We may have one resident for whom we provide 24/7 care, and others that get help once a week or every two weeks. Or someone may need services for several weeks following surgery and then not need services again for a year or two," said Kelley.
The availability of the various services are perfect for residents who wish to remain in their home, even as their health care needs change. "They're able to remain in their own apartments and get any assistance they need, right there," said Kelley. It's a perfect place for people moving from a larger home. "There are less cares than a house or condo. There's no maintenance required, they don't have to worry about stairs, great meals are available on site, and there are activities, classes, and social events."
The home health side of their offerings includes Medicare-covered nursing services that are delivered within the resident's apartment. "We provide visits based on doctors' orders. In addition to nursing care, we also have highly-trained physical, speech and occupational therapists," Kelley said.
"Our caregivers are also available to help with non-medical tasks such as showers, laundry and even escorts outside of the building. We can also provide nursing services that don't require a doctor's order, but do require a licensed health care professional."
The Wellness Center at The Merion is open round-the-clock. "In case of emergencies, we are on site and can respond immediately to an urgent medical situation. If it's something like a fall, we can provide help up, or determine if a 911 call is appropriate. This provides great peace of mind for residents and their families," Kelley said. She added that residents can have concerns addressed and vital signs checked. "Residents are encouraged to stop in anytime." She also monitors chronic conditions. "This is especially beneficial because by monitoring them, we can catch issues before they become a bigger problem. I can stay in touch with residents' physicians who can then adjust proscribed treatments or medications accordingly," she said.
In the interest of wellness, Kelley brings in medical professionals such as podiatrists, audiologists, dentists, and more, to provide screening and treatment. Additionally, she'll coordinate wellness presentations monthly. "I take suggestions for topics from the residents. We've talked about memory care, diet for high blood pressure, and we've also had a music therapy session," she said.
Kelley said she loves working with seniors. "It's my chance to give back to people who have lived long lives and contributed in their own ways to their community. It's my way of helping them live with dignity and as much independence as possible."
The Merion is a luxury senior apartment community for active, independent retirees seeking a hassle-free rental home in Evanston. Formerly known as The North Shore Hotel, The Merion has been totally renovated with upscale finishes and amenities. For additional information, visit http://www.MerionEvanston.com.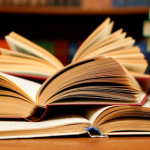 ZUG, SWITZERLAND (PRWEB)
June 29, 2015
Cloud storage provider pCloud today announced the release of pCloud Transfer, a secure file-sharing service.
pCloud Transfer allows users to send either standard or encrypted files. Using pCloud Encrypted Transfer, users can encrypt their shared files with a password only known to the user. Like the standard transfer method, users can add files up to 5GB, but a single file must not exceed 200MB.
According to Zafer, internet users don't consider the dangers of sending personal information via unsecured email. Since other email services offer subpar file encryption methods, users are putting their personal information at risk.
"At pCloud, we take pride in our security efforts," said Zafer. "All of the services we offer include client-side encryption capabilities, and pCloud Transfer is no exception. When sharing personal information, especially via email, it's important for users to find a method they can trust so that shared data doesn't end up in the wrong hands."
The problem with using standard email for sharing, says Zafer, is that files are often too large to send, and those on the other end tend to fall out of the loop. An easy communication and collaboration tool, pCloud Transfer eliminates both of these problems.
"pCloud Transfer is a new, simple and safe way to share files with friends, family and even co-workers," said Tunio Zafer, CEO of pCloud. "Like all of our services, pCloud Transfer was designed with the user in mind. By doing so, we were able to create a secure and easy-to-use alternative to your standard email platform."
For more information on pCloud Transfer, visit https://transfer.pcloud.com/.
About pCloud

pCloud is one of the most sophisticated and user-friendly cloud storage services on the market. Established by a group of IT specialists and global entrepreneurs, pCloud provides innovative, fast and sophisticated cloud storage for individuals and businesses. With unique features like pCloud Drive, upload links and syncing multiple folders, pCloud offers unmatched versatility, security and sharing capabilities. pCloud Drive allows files to be stored entirely on a cloud-based external hard drive, which frees up local hardware space, improves upload and download speed and allows files of any size to be stored and accessed.
pCloud is available in the App Store, in Google Play and at http://www.pcloud.com.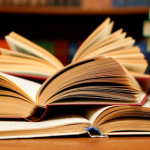 Ottawa, ON (PRWEB)
June 25, 2015
Privacy Analytics (http://www.privacy-analytics.com) – the leading provider of software that safeguards and enables personal health data for secondary purposes – announced today that Geordan "Geordie" Chester has joined its management team as Vice President of Professional Services.
Chester leads the planning and management of all professional and client services. He manages the implementation of Privacy Analytics software for clients in the enterprise, both on-site and remotely. Chester is responsible for continuous improvement of client service delivery and implementation methodology and for building strong relationships with client executives and sponsors. He also deploys data governance practices for data sharing initiatives to ensure compliance with current standards.
Chester will oversee the delivery of client training for Privacy Analytics software including a multi-phased program that focuses on re-identification risk management, a hands-on de-identification workshop using real data to develop internal client expertise, and remote coaching on de-identification methodology.
"Under Geordie's leadership, we are seeking to address the critical industry shortage of trained data de-identification experts," said Khaled El Emam, founder and CEO of Privacy Analytics. "He is leading the development of innovative service and training offerings to ensure that there are a sufficient number of experts who can define the appropriate metrics, evaluate the risk and transform data using software that has been designed to create de-identified datasets based on the Expert Determination methodology."
Chester has more than 20 years of experience in managing professional services for enterprise software solutions. He is an expert in the relationship-focused approach to business development, stakeholder management and client retention. He has effectively delivered innovative solutions in compliance-driven financial and health care sectors, and established strategic alliances with organization leaders to effectively align with and support key business initiatives. Chester is known for developing and leading service and support teams during high periods of growth and optimizing workflow processes through the implementation of commercial and proprietary software systems to improve team efficiency.
"My team is ultimately responsible for overall client satisfaction and success," said Chester. "Our goal is to ensure our clients successfully implement and use our de-identification software tools and methodology to create useful datasets that are high quality, high value while still achieving HIPAA compliance and protecting patient privacy."
Prior to joining Privacy Analytics, Chester served as Vice President of Professional Services at NexJ Systems. He has also held senior positions with NetApp, Bycast Inc. and Seibel Systems Canada. Chester has led client delivery practices for major accounts including Wells Fargo Advisors, Goldman Sachs, NHS London UK Cluster, Vanderbilt University MC, Banner Health (Arizona), and American Family Insurance. He holds a BA in Economics from the University of Waterloo and a diploma in Computer Systems Management from Capilano University, North Vancouver.
Privacy Analytics' software safeguards data, de-identifies it and enables it to be used for analysis. The software automates this process by setting re-identification risk thresholds based on the situational and intended use of the shared data in accordance with HIPAA and other regulatory requirements. The de-identified data can be used for secondary purposes, such as research, quality and safety improvement, public health, payment, certification or accreditation, software testing and other business applications.
Privacy Analytics customers represent half of Fortune 50 healthcare companies. Privacy Analytics' software is compliant with regulations and globally accepted standards and guidelines, including those from the Institute of Medicine (IOM), Health Information Trust Alliance (HITRUST), PhUSE, the Council of Canadian Academies, as well as HIPAA and the EU Data Protection Directive 95/46/EC.
###
Find More Medicine Press Releases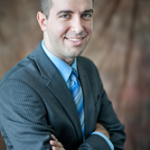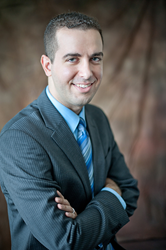 (PRWEB)
June 25, 2015
Joseph S. Giannell, Esq., Board Certified Real Estate Attorney and Partner at leading Florida-based firm PeytonBolin, has been named to the prestigious 2015 Florida Super Lawyers list. The patented third-party rating system combines peer evaluations with independent research and evaluates candidates on 12 indicators of professional achievement and recognition. This list serves as a credible and objective resource for fellow attorneys, as well as consumers searching for outstanding lawyers. Only five percent of the attorneys in each state are selected for the exclusive list.
At PeytonBolin, PL, Real Estate & Association Attorneys, the focus of Joseph's practice is association law, real property litigation, and residential and commercial real estate transactions. He also teaches in the Legal Studies and Criminal Justice programs at Florida National College, where he was recently inducted into the Alpha Phi Sigma Honors Society. Joseph is active in local bar organizations, a member of the National Italian American Bar Association, and his article "The Second Amendment Through the Eyes of the Impoverished" recently published in the SRBLSA Law Journal.
"To be named among the top attorneys in the entire state of Florida through the 2015 Super Lawyers list is such an amazing honor," said Giannell. "I am proud to represent PeytonBolin with this distinction and hope that my inclusion on this prestigious list will help us reach even more clients in need of our creative, strategic and specialized services."
Peyton Bolin is a Florida-based, full-service real estate law firm concentrated on the practice of community association law. The firm handles residential and commercial closings, and is uniquely positioned to assist buyers and sellers with properties governed by community associations.
About PeytonBolin
PeytonBolin, PL is a Florida-based law firm headquartered in Fort Lauderdale with offices in Orlando, St. Petersburg, Tampa (by appointment only), and West Palm Beach (by appointment only). PeytonBolin is focused on the practice of Community Association Law, providing legal services to associations and individual owners. Partnering with condominium and homeowner associations throughout Florida, PeytonBolin PL provides collections services, covenant enforcement, and guidance to boards to successfully manage their community affairs. Representation for both associations and individuals encompasses the key areas of insurance, construction, contract disputes and debt collection. At PeytonBolin, we are committed to practicing law in a way that is refreshingly unique – always accessible and never pretentious. Obtaining our clients' objectives in the most strategic, creative and economically efficient way possible is our highest priority. PeytonBolin, PL was named as the only Readers' Choice 2014 platinum level law firm for Legal Services in Florida (its highest ranking) by the Florida Community Association Journal.
Find More Economics Press Releases