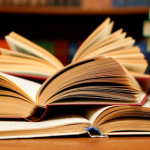 Most accurate measurement so far has estimated the collective mass of the Milky Ways stars, black holes, dust, dark matter – and unidentified flying objects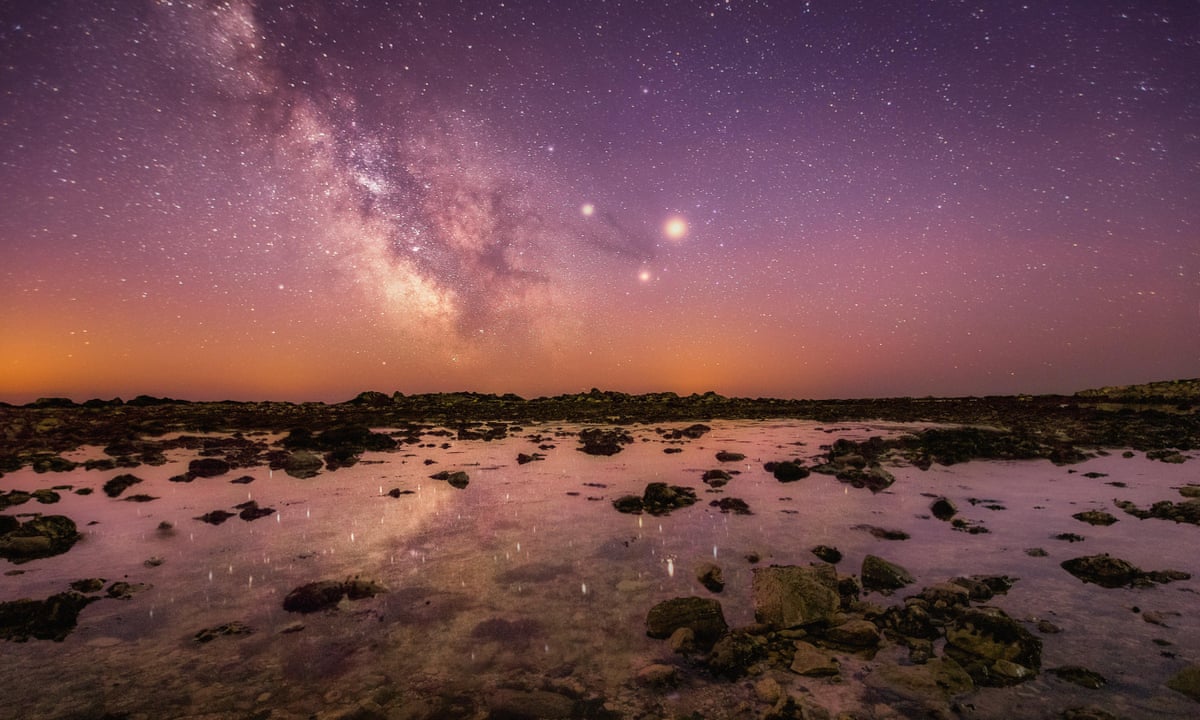 Our galaxy has a collective mass 700 billion times that of the sun, according to the most accurate measurement yet by scientists.
The estimate covers the mass of all the stars, black holes, gas clouds, dust, dark matter and other unidentified flying objects in the Milky Way. The previous rough ballpark figure was around a trillion solar masses – the standard measure for big astronomical objects.
Scientists began trying to weigh the Earth two centuries ago, and astronomers eventually established the distance to the sun. Later, using Newtons equations, they arrived at a mass for the sun (it is 330,000 times the mass of the Earth).
But the galaxy had proved more intractable. One big problem is that to arrive at a good estimate, astronomers have to be sure of the speeds of very distant objects. The other is that because Earth is where it is only a fraction of the galaxy is visible to telescopes.
The fact that we sit inside the galaxy does introduce some difficulties, said Gwendolyn Eadie, a PhD student at McMaster University in Ottawa, who led the study which was presented at the Canadian Astronomical Societys annual conference in Winnipeg on Tuesday.
We have a heliocentric perspective: we see everything from the perspective of our suns position (and movement) through the galaxy. Its important that we take the movement and position of the sun into account when we measure the motions and positions of other objects in the Milky Way. Luckily, in this regard I can stand on the shoulders of giants. Over the years, many astronomers have put in an enormous effort to figure out how to take these things into account.
She and her supervisor, Professor William Harris, an astronomer and physicist at McMaster, made the best of the incomplete data and devised a galactic mass estimator to make calculations that they believe are more plausible than any so far. They have submitted a paper to the Astrophysical Journal. The ultimate prize, in research of this kind, is a better understanding of dark matter the cold, invisible, untouchable but massive material that must act as gravitational glue in every galaxy, but which so far has not been identified. But better estimates of mass will deliver better understanding.
The mass of a galaxys dark matter halo plays a large role in the formation and evolution of that galaxy. Certain properties such as star formation rates and the size of supermassive black holes are known to depend on the mass of the galaxy, Eadie said.
So, pinning down the mass of our own galaxy, the Milky Way, is incredibly important both for our understanding of our own galaxy, and putting the Milky Way into the context of other galaxies in the universe.
The new approach, she says, provides an estimate for the total mass held within any distance from the galactic centre. The galaxy is roughly 100 to 120 million light years in length so the calculations are a work in progress. She believes that comparisons of measurements and results will lead to better calculations and more accurate models of the galaxy.
We can also compare the total mass estimate to the amount of visible matter that we see in the Milky Way and then get a prediction for the amount of dark matter, said Eadie.
With our estimate, it seems that dark matter makes up about 88% of the Milky Ways mass.
Read more: https://www.theguardian.com/science/2016/may/31/milky-way-weigh-galaxy-has-the-mass-of-700bn-suns-say-scientists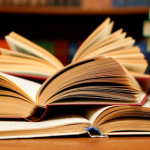 As privatisation agency chairman, Stergios Pitsiorlas is seen as the right man to expedite disposal of a growing list of assets
In Greece today, government power comes with few trappings. Unable to tap capital markets and dependent wholly on international aid, the debt-stricken country's senior officials are acrobats in a tightrope act. They are placating creditors, whose demands at times seem insatiable, and citizens, whose shock is never far away.
Few know this better than Stergios Pitsiorlas, the head of Greeces privatisation agency. The agency's asset portfolio readily available online goes some to explaining why. A catalogue of beaches, islands, boutique hotels, golf courses, Olympic venues and historic properties in Plaka in hills next to the Acropolis, it could be a shopping list for the scenery in a movie, not a list of possessions that Athens is under immense pressure to offload.
In the coming months, the list will grow as the contours of a super fund established to expedite the sale of ailing utilities and state-owned properties take shape.
The fund, the product of last weeks agreement to disburse an extra 10.3bn (7bn) in bailout loans in return for further reforms, takes the divestment of state holdings to new heights. More than 71,000 pieces of public property will be transferred to the umbrella entity in what will amount to the biggest privatisation programme on the continent of Europe in modern times.
Seven years into Greece's seemingly unstoppable financial crisis, lenders are not taking any chances. The European Union and International Monetary Fund, which to date have poured more than 250bn (190bn) into Greece in the form of three bailouts, have demanded that the organisation operates for 99 years.
Greeks have reacted with anger and derision, viewing the fund as the lowest point in the country's epic struggle to remain anchored to the eurozone.
For many, it is the ultimate depredation, another dent to their dignity at a time of unprecedented unemployment, poverty and suffering. If this is the way, they say, then only the Acropolis will retain a patina of Greekness about it.
There is nothing we are not giving up, splutters Maria Ethymiou, a small business owner encapsulating the mood. The Germans are going to take everything. I hear that even beaches are up for sale. Is this the Europe that we want? Is this the united Europe of our dreams?
The criticism is not lost on Pitsiorlas, a veteran leftist and lawyer by training. The ruling Syriza party, which he helped found from its previous incarnation as Synaspismos, or the left coalition, lost a deputy when the multi-bill detailing the fund was recently put to vote in parliament.
MPs, who otherwise closed ranks to pass the legislation, have since described it as criminal. The opposition has argued that it effectively mortgages the country for generations without any guarantee from foreign creditors to effectively deal with Athens unmanageable 320bn debt pile.
In some ways they [critics] are right. The truth lies somewhere halfway, Pitsiorlas told the Guardian. But there is a dignity far worse, the indignity of being forced to rely on foreign lenders. If we want, as a true party of the left, to help workers, if we want to stop salaries and pensions being cut and taxes being augmented, we have to find money from somewhere, we have to develop our economy.
Privatisations have been at the heart of Greece's rescue programmes, but from the start have been riven by discord and problem-plagued. Since being first bailed out to the tune of 110bn in mid-2010 in what was then the biggest financial rescue in global history, Athens has raised only 3.5bn from asset sales a far cry from the original target of 50bn set by creditors.
Ideological resistance, lack of investor interest and bureaucratic obstacles have been mostly to blame. Pitsiorlas, the funds sixth chairman, could be the man to reverse that process. Last week he predicted that the sale of Greece's biggest piece of real estate at Athens erstwhile Hellenikon airport would be concluded in June, boosting proceeds from state sales this year to more than 2bn.
By 2018, he reckons asset-stripping could bring in 6bn. After initially opposing the sale of the country's two main ports in Piraeus and the northern city of Thessaloniki the Tsipras government re-launched tenders after the terms of a 86bn bailout, Greeces third, were finally agreed last August.
In April it approved a bid by the Chinese shipping giant Cosco to buy a 67% stake in Piraeus. The German transport operator Fraport has similarly won a bid to operate 14 regional airports including those on popular tourist destinations such as Mykonos, Santorini and Corfu for the next 50 years. The state of our airports on islands like Santorini are a national embarrassment, says Pitsiorlas. So why not improve them? They are not going to own them forever and when they come back to us they will be in much better condition.
The straight-talking privatisation chief has won plaudits from unlikely places. If [prime minister Alexis] Tsipras wants to survive politically and make the definitive U-turn to the centre left, he has to speak the language of business, investment, growth and extroversion, says Dimitris Kerides, who teaches political science at Athens Panteion University and has close ties with the main opposition centre-right New Democracy party.
Pitsiorlas is business-friendly. He is capable and confident. He is regarded as the best of the best on the left by the right.
The fund, which will also encompass public corporations and publicly owned bank stocks, is aimed at facilitating privatisations by allowing sales of real estate to proceed without ministers fearing accusations of fraud. More than 500 islands, and large tracts of Greece's pristine, 16,000km-long coastline are also on the list, with the full details to be revealed in the next few months.
But the overarching fear is that the government is about to embark on a firesale of the family silver at rock-bottom prices. Pitsiorlas fiercely rejects any such notion, saying public utilities such as the water board will not be denationalised. There are a lot of misunderstandings and misconceptions. For instance, we have hotels on our books that have been confiscated by banks. Why should the state be a hotelier? he asked.
In the same vein, why should the state pay thousands of euros in rent every year for the hangars that house two airbuses that will never fly? We need to get out of the place we are in. Last weeks agreement offers a ray of hope but we have to run fast and make the changes that need to be made quickly.
Read more: https://www.theguardian.com/world/2016/may/30/for-sale-greek-islands-hotels-historic-sites-stergios-pitsiorlas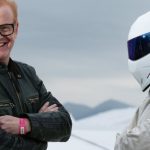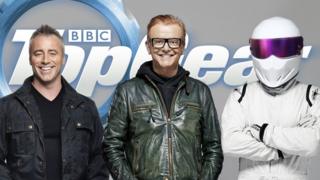 Star in a car – check (It does have a new water splash and jump).
Comic race – check. "Some say… he's called the Stig." – check (Word for word). Supercars speeding through exotic locations – check.
Power lap times – check (leader board is unchanged). Clarkson? "We don't talk about catering on this show."
Jokes? Not so many.
Chris Evans said he wasn't going to mess with a winning formula and he was right. Shows are normally relaunched in an attempt to revive a flagging format – but this was all about trying to hang on to the magic with different people.
The Guardian was so interested, it live blogged the show. Their reaction? I won't spoil the surprise you can read it for yourself. The post show online discussion on the BBC Worldwide site also wasn't impressed.
Everyone knows the only reason there were two new faces in the Top Gear studio was because of an incident at a Yorkshire hotel in which Jeremy Clarkson gave a producer a swollen bleeding lip and a torrent of abuse.
The question is how much the success was down to the formula developed by Clarkson and producer Andy Wilman, and how much it was the personal chemistry of the team who are now creating a motoring programme for Amazon.
I think Top Gear fans can now hazard a guess.
Certain things cannot be denied. Evans was born to stand in a crowded studio exchanging larky banter. The reinvention of Top Gear in 2002 by Jeremy Clarkson probably owes something to the atmosphere and irreverent energy of a show like Evans's TFI Friday.
But, the running around in the studio, the shouting – there was more than a touch of eager puppy here.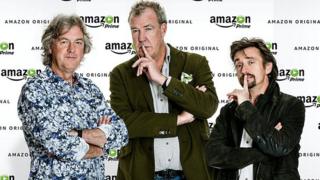 The first race was classic Top Gear across the country between Chris Evans and Matt LeBlanc in Reliant Rialtos, but the race came to an end with a breakdown after a few minutes. However, the film carried on.
Checking on Twitter reassured me that I was not the only one who was surprised when we returned later in the show to more from Blackpool. At least Blackpool's Mayor was funny.
One of the things that is overlooked in Top Gear is just how much work goes in to the script. The filming, editing and post production is obvious from even a casual viewing but the construction of the narrative of the stories, the interactions, the jokes and the resolutions were what made it stand out.
What seemed spontaneous and effortlessly funny, wasn't. If watching people driving cars was inherently entertaining then the world would be filled with internationally successful car programmes. In many ways Top Gear was a sitcom pretending to be a car programme.
Clarkson spent more than 10 years working on Top Gear car films before truly cracking it: In the late '90s Top Gear was a dead format – even the relaunched Top Gear before James May was introduced was far from the show it was to become.
This, however, isn't being allowed a long run-up time in which it can tinker and experiment.
Read more: http://www.bbc.co.uk/news/entertainment-arts-36409946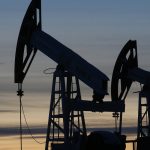 The editorial board of the Financial Times isn't exactly stacked with bleeding-hearted environmentalists. Just a month ago, the British paper defended ExxonMobil's right to question climate change amid legal probes into whether the oil giant covered up evidence of global warming.
But in an editorial published Saturday, the FT urged the oil industry to "face a future of slow and steady decline."
"Instead of railing against climate policies, or paying them lip-service while quietly defying them with investment decisions, the oil companies will serve their investors and society better if they accept the limits they face, and embrace a future of long-term decline," the editorial board wrote.
The board criticized U.S. goliaths like Exxon and Chevron for denying the role fossil fuel emissions have in increasing global temperatures and changing longstanding climate patterns. At Exxon's shareholder meeting on Wednesday, investors rejected all but one proposal to increase transparency about the risks of climate change to its business. Last year, shareholders of BP, Royal Dutch Shell and the Norwegian state-owned Statoil all voted, nearly unanimously, in favor of similar resolutions.
"In their public presentation, at least, the European groups including Shell and Total are more willing to face up to the threat of climate change than their US rivals," the board wrote. "While accepting the conclusions of climate science, Exxon and Chevron stress the importance of energy security and affordability over reducing emissions."
The tone of the editorial shows a marked departure from that of one of the FT's chief rivals, The Wall Street Journal. Last December, the Rupert Murdoch-owned daily — the biggest U.S. newspaper by circulation — lambasted the historic climate treaty reached in Paris.
"Forgive us for looking through the legacy of smoke, but if climate change really does imperil the Earth, and we doubt it does, nothing coming out of a gaggle of governments and the United Nations will save it," the Journal's editorial board wrote.
Traditionally, newspapers keep editorial boards and opinion sections separate from news coverage, for fear of tainting the perception of reporters' objectivity. But the Journal's climate skepticism — perhaps inherited in part from its owner, whose ideology bleeds through most aggressively at the Fox News Channel he owns — seems to have affected news coverage.
A study published last August by researchers at Rutgers University, the University of Michigan and the University of Oslo found that — between 2006 to 2011 — the Journal's news reporting rarely mentioned the threats or effects of climate change, compared to the country's other leading broadsheet newspapers.
The economics of pandering to wealthy oil and gas advertisers or fearmongers who shrug off climate science as conspiracy may still make sense for some. But the economics of denying the financial risks posed by climate change just don't make sense, at least according to the FT.
"Rather than investing in potentially stranded oil and gas projects, or gambling on new technologies that they do not fully understand, the oil companies would do better to continue returning money to shareholders through dividends and share buybacks," the paper wrote.
Coming from a publication known as the "stockbroker's bible," that should come as sobering wake-up call.
Read more: http://www.huffingtonpost.com/2016/05/28/ft-oil-companies_n_10187306.html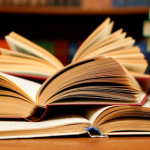 Former prime minister says he worries about populist politicians such as Labour leader in harshest comments yet
Tony Blair has said it would be a very dangerous experiment if Jeremy Corbyn or a populist politician like him were to form a government.
In an interview with the BBC, the former Labour prime minister said populist politicians, whether on the left like Corbyn or on the right, were worrying and he spent a lot of time thinking about how people in the centre should respond.
Blair famously said last summer that anyone thinking of voting for Corbyn as Labour leader because it was what their heart told them to do should get a transplant, but his latest comment may be his harshest yet.
Speaking to Emily Maitlis for BBC2s This Weeks World, Blair rejected the suggestion that he was responsible for Corbyns emergence as a political force. He said it was a result of the way the world works these days.
He said: Its a big challenge for the centre and, when Im not thinking about the Middle East, Im thinking about this because I do think, by the way, it would be a very dangerous experiment for a major western country to get gripped by this type of populist policymaking left or right, a very dangerous experiment.
I do think the centre ground needs to work out how it gets its mojo back and gets the initiative back in the political debate because otherwise these guys arent providing answers, not on the economy not on foreign policy.
Blair and Corbyn are at opposite ends of the spectrum of Labour opinion, with Blair on the far right of conventional party thinking and Corbyn on the far left. Blair won three general elections, but his support for US intervention in Iraq and free-market economics made him increasingly unpopular with Labour activists, helping to explain the rise of Corbyn in 2015.
A spokesman for Corbyn declined to comment.
In the interview, Blair would not comment on the forthcoming Iraq inquiry report. But he said he felt some humility when he thought about the decisions he took at the time.
I have a real humility about the decisions that I took and the issues around them, he said. I was trying to deal with this in the aftermath of 9/11 and it was very tough, it was very difficult. I think its important that we also have humility then about the next phase of policymaking, so we try and actually learn the lessons of the whole period since that time.
He said Islamic extremists posed a threat even before the Iraq war and that people in Europe faced the risk of even bigger terror attacks if the extremists were not confronted.
Asked whether he was worried by the thought of Donald Trump becoming US president, he said he had the same view of Donald Trump as most people, here at least, and he hoped Americans would choose their next president wisely.
Read more: https://www.theguardian.com/politics/2016/may/28/tony-blair-corbyn-government-dangerous-experiment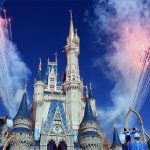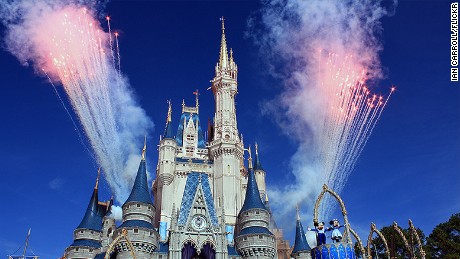 (CNN)Mickey Mouse reigns again.
The world's most famous mouse house has topped the list of the world's 25 most popular theme and amusement parks.
The Magic Kingdom at Walt Disney World in Florida welcomed more than 20.4 million visitors in 2015, a 6% increase of over 2014, according to a report released Wednesday.
Amusement park attendance is increasing around the world.
The index ranks the 25 most-visited amusement and theme parks around the world, based on attendance figures compiled by AECOM, a global consulting firm.
"The growth we've seen this year is tremendous for a relatively mature industry," said John Robinett, senior vice president, economics, AECOM, in a statement.
"Over our 10 years of tracking the industry, we have seen steady improvements in business volume (despite a global recession) the introduction of exciting new technologies and continued internationalization of the attractions world."
Disney dominated the list.
Disney parks in the United States, Europe and Asia held seven of the top 10 parks and 10 of the top 25 spots.
Universal Studios two parks in the top 10 list and three in the top 25 list, while SeaWorld had just one.
Visits to parks are increasing all around the world.
The top 20 North American theme/amusement parks reported 146 million visits last year, up 5.9% from 2014.
The top 20 Asian theme/amusement parks reported 131 million visits last year, up 6.9% from 2014.
There were 61 million visits to parks in Europe, the Middle East and Africa last year, up 2.8% from 2014.
Here are the top 25 most popular amusement and theme parks around the world.
1. Magic Kingdom at Walt Disney World, Lake Buena Vista, Florida, U.S.
2. Disneyland, Anaheim, California, U.S.
3. Tokyo Disneyland, Tokyo, Japan
4. Universal Studios Japan, Osaka, Japan
5. Tokyo Disney Sea, Tokyo, Japan
6. Epcot at Walt Disney World, Lake Buena Vista, Florida, U.S.
7. Disney's Animal Kingdom at Walt Disney World, Lake Buena Vista, Florida
8. Disney's Hollywood Studios at Walt Disney World, Lake Buena Vista, FL, U.S.
9. Disneyland Park at Disneyland Paris, Marne-la-Vallee, France
10. Universal Studios at Universal Orlando, FL, U.S.
11. Disney's California Adventure, Anaheim, CA, U.S.
12. Islands of Adventure at Universal Orlando, FL, U.S.
13. Chimelong Ocean Kingdom, Hengqin, China
14. Everland, Gyeonggi-Do, South Korea
15. Ocean Park, Hong Kong
16. Lotte World, Seoul, South Korea
17. Hangzhou Songcheng Park, Hangzhou, China
18. Universal Studios Hollywood, Universal City, CA, U.S.
19. Hong Kong Disneyland, Hong Kong
20. Nagashima Spa Land, Kuwana, Japan
21. Europa-Park, Rust, Germany
22. SeaWorld Florida, Orlando, FL, U.S.
23. Tivoli Gardens, Copenhagen, Denmark
24. De Efteling, Kaatsheuvel, The Netherlands
25. Songcheng LiJiang Romance Park, Lijiang, China
Read more: http://www.cnn.com/2016/05/26/travel/worlds-most-popular-amusement-parks-2015/index.html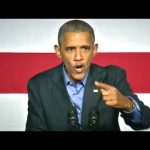 Massachusetts senator says Donald Trump was drooling over the idea of a housing meltdown in latest attack on the presumptive Republican nominee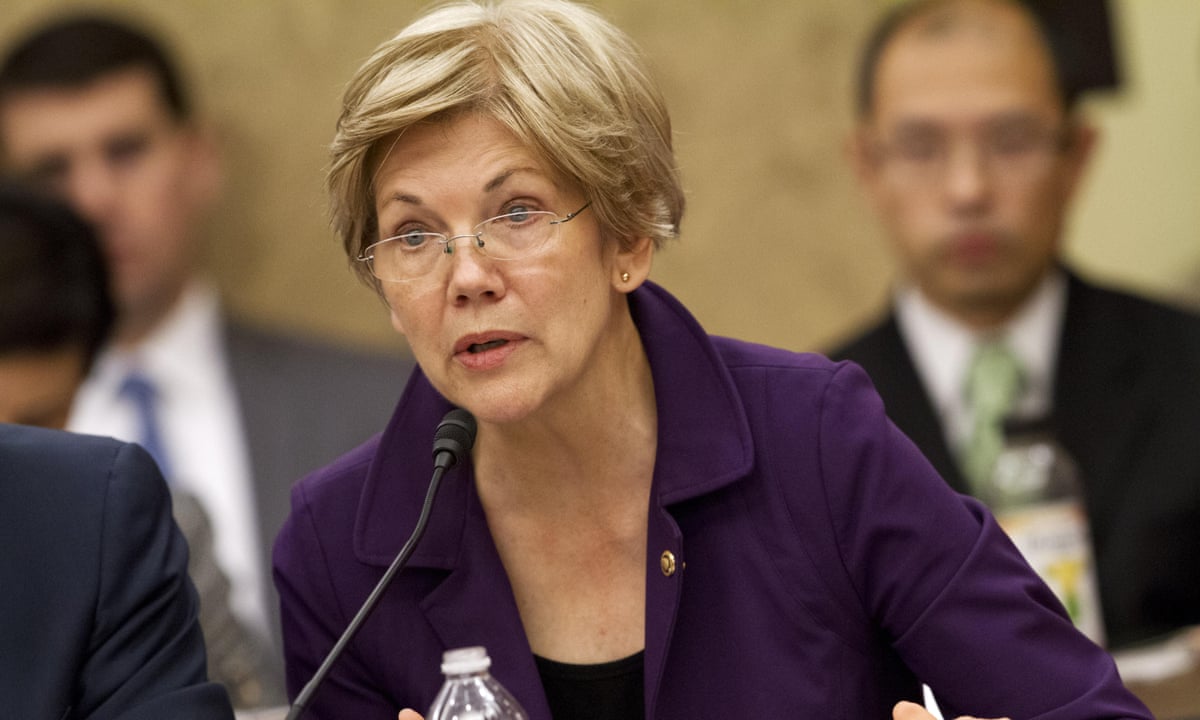 Elizabeth Warren unloaded on Donald Trump in a speech on Tuesday night, calling him a money-grubber, a tool of the Wall Street banks and a tax delinquent who rooted for families to get thrown out of their homes in the housing market crash.
The Massachusetts senator seized on remarks made by Trump in 2006 and recently unearthed by Hillary Clintons campaign, in which Trump said of a housing market crash that [I] sort of hope that happens because then, people like me would go in and buy If there is a bubble burst, as they call it, you know you can make a lot of money.
Her voice resonating with offense, Warren, a former Harvard professor of law and high school debate champ, said that Trump was drooling over the idea of a housing meltdown. She continued:
What kind of a man does that? What kind of a man roots for people to get thrown out of their house? What kind of a man roots for people to get thrown out of their jobs?

What kind of a man does that? Ill tell you exactly what kind of a man does that. It is a man who cares about no one but himself. A small, insecure money-grubber who doesnt care who gets hurt so long as he makes a profit off it.

What kind of man does that? A man who will never be president of the United States.
Warrens calls for prosecuting bankers, cuffing predatory lenders and protecting consumers have made her a hero for progressives and a scourge of Wall Street, and she spent much of last year deflecting supporters attempts to draft her as a 2016 presidential candidate.
Upon finally taking no for an answer, Warren backers have watched her carefully to see whether she might endorse Clinton or her opponent Bernie Sanders (she hasnt), or whether she might emerge as a potential vice-presidential running mate (its debatable).
But Warren has taken on a major role in the 2016 campaign, one that was as difficult to foresee as the rise of Trump as the presumptive Republican nominee. Whatever else the election cycle may hold in store for Warren, she has now moved, two months before the partys national convention, into the crucial role of Trump critic-in-chief.
The Democratic party is not short on Trump critics. The Senate minority leader, Harry Reid, at the weekend called Trump the worst and said he had never seen a more flawed candidate. Barack Obama has compared Trump to a host on the home-shopping network.
But it is Warren, with her unusual clarity on economic policy and business, her articulate defense of the social contract, her personal toughness and her womanhood, in the face of Trumps perceived antagonism toward women whose voice has risen above the rest.
Warren has not confined her criticism of Trump to his economic views. In some of her most powerful attacks against him, she has decried what she says are his attempts to silence critics, particularly female critics, with personal attacks against them.
Whatever @realDonaldTrump says, we wont shut up. We wont back down. This election is too important, & he wont step foot in White House, Warren tweeted earlier this month, continuing:
In reply, Trump has decorated Warren with one of the one-word epithets he has used to attempt to marginalize other opponents, such as Lyin Ted Cruz, Little Marco Rubio and Crooked Hillary Clinton. In Warrens case, the epithet is goofy.
Warrens style of attack on Trump is notable as well for its use of Trump-style blunt speech loser, pathetic, dangerous, reckless, embarrassing in a way that does not descend into vulgarity, as Rubio did in an attack late in his campaign that suggested Trump had wet himself at a debate.
Warrens first significant attack against Trump, back in March, after he had clearly emerged as the Republican frontrunner, was typical. Donald Trump knows hes a loser, she began. His insecurities are on parade: petty bullying, attacks on women, cheap racism, flagrant narcissism.
There are good reasons to suspect that Warren may not be in the running for a vice-presidential nod from Clinton, the likely nominee.
Warren has said that Clinton coddled big banks after taking campaign donations from them, a criticism picked up by Sanders. The two women are said not to have great chemistry, though Clinton has sought Warren out to consult with her. Warren remains the only female Democrat in the Senate not to have endorsed Clinton (in March she said: Im still cheering Bernie on.) A Warren pick for Clinton would not square with the conventional wisdom that candidates ought to cater, in selecting their running mates, to general-election independents, instead of the party base.
But as one of the most effective voices to have emerged against Trump, one who can match his defiance and indignation without slipping into coarseness, Warren has elevated her name in this election cycle alongside the candidates themselves and her biggest role may be yet to come.
Read more: http://www.theguardian.com/us-news/2016/may/25/elizabeth-warren-donald-trump-money-grubber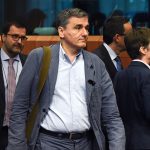 Greeces creditors are still at odds over whether the recession-hit country has taken enough measures to unlock delayed 10bn of bailout funds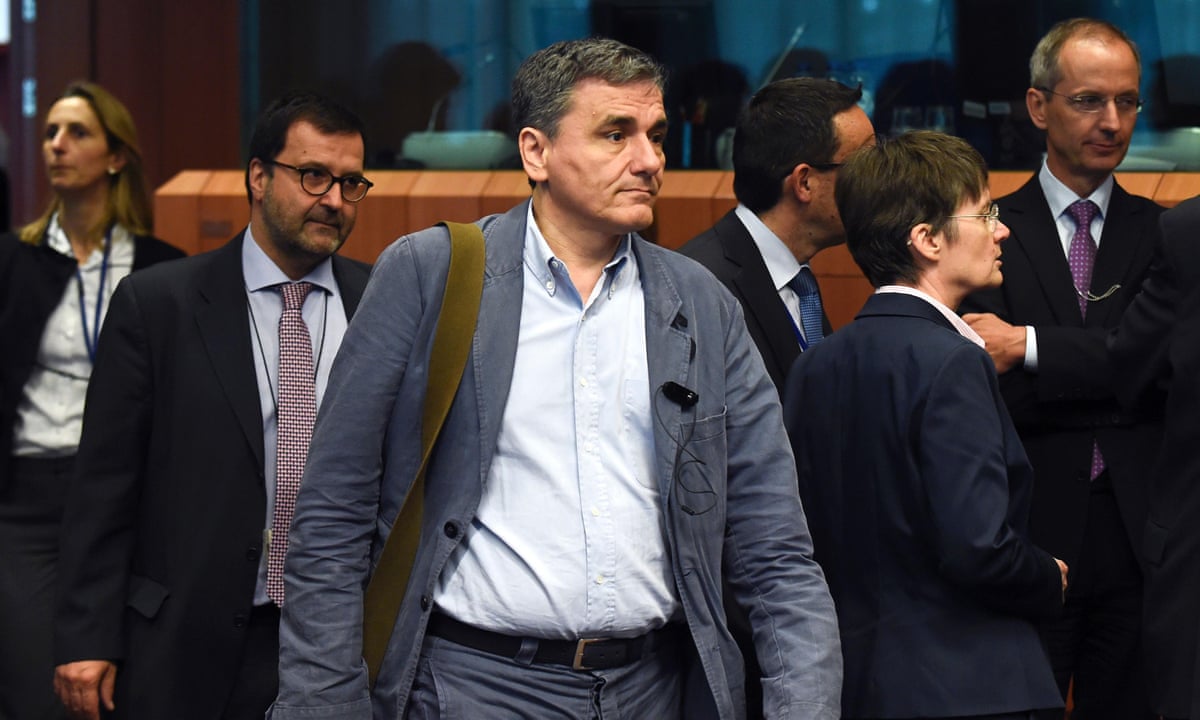 European officials are preparing to unlock 10bn in bailout money for Greece, as an ongoing row between the countrys creditors threatens to plunge the eurozone back into crisis.
Greeces international creditors remain deadlocked over how to reduce the recession-hit countrys 321bn (245bn) debt mountain, worth 180% of annual economic output.
The International Monetary Fund has threatened to walk away from the Greek bailout unless substantial debt relief is agreed, but Germany maintains there can be no changes before 2018.
Going into the talks between 19 eurozone finance ministers in Brussels, Valdis Dombrovskis, the European commissioner in charge of the euro, said he hoped to see an agreement in principle, including on disbursement of bailout funds.
After months of wrangling, eurozone ministers are close to an agreement that will give Greece access to a 10.3bn (7.8bn) tranche of bailout funds, split into two payments: 7.5bn in June and 2.8bn in September.
If agreed, the 10.3bn would be the long-delayed second instalment of Greeces third bailout agreed last August, worth 86bn.
Athens cleared the way for the latest instalment earlier this month when it agreed on contingency measures spending cuts and tax increases worth 3.6bn that will come into force if it fails to meet its fiscal targets.
Several eurozone finance ministers said Greece had done enough to get the next bailout cheque, hailing the latest austerity measures, an unpopular series of tax hikes pushed through by the Greek parliament on Sunday.
The Syriza-led government of Alexis Tsipras voted through 1.8bn of revenue-raising measures, including tax increases on coffee, tobacco, internet use and an increase in VAT. The government has also created a privatisation fund to sell off state assets, in effect security for the loans.
Frances finance minister, Michel Sapin, said: Greece needs room to breathe, it needs certainty. It has made considerable efforts, which again we have seen this weekend in adopting a difficult package of measures. Even fiscal hawks, such as Slovakias Peter Kaimr, agreed it was important to agree the next bailout tranche because we dont need another liquidity crisis, a reference to the dramatic events of last summer when Greece teetered on the brink of financial meltdown.
Consensus on the bailout payment meant the most difficult task for the meeting was squaring the differences between Greeces creditors.
In a hard-hitting assessment published on the eve of the meeting, the IMF said Greece had no chance of meeting the terms of its current bailout plan without debt relief. According to the IMF forecast, Greece will be burdened with debts worth 250% of GDP by 2050 without a substantial reprofiling of the terms of loans to Greece.
Reprofiling, by extending repayment terms and fixing interest rates at low levels, could reduce Greeces debt burden to 100% of GDP by 2050, according to the IMF.
But Germany has been reluctant to make concessions on debt relief ahead of federal elections, due in October 2017 at the latest. Arriving at the meeting, Germanys finance minister, Wolfgang Schuble, said that a decision on Greeces debt relief could only come in 2018 at the end of the current bailout.
The eurozone and the IMF have also been sparring over the robustness of fiscal forecasts drawn up in Brussels. Eurozone officials think Greeces austerity plans could generate a regular budget surplus of 3.5% of GDP. But IMF director Christine Lagarde has described this scenario as a far-fetched fantasy. The funds officials argue that a surplus of 1.5% is more realistic, although even this would be ambitious as it would require much stronger resolve than the Greek government has shown in the past in maintaining tight spending plans.
One plan under discussion was to require Greece to run a primary surplus of 3.5% of GDP until 2018, but leave later targets open-ended for now.
Eurozone countries are anxious for the IMF to stay in the Greek rescue effort. It is not an option to go on without the IMF, said Jeroen Dijsselbloem, the Dutch finance minister and eurozone chair.
Greece has until July before it needs to make a debt repayment a 3.5bn payment due to the European Central Bank. But eurozone finance ministers are anxious to wrap up an agreement on the funds, well before the UK referendum and Spanish elections in June.
Read more: https://www.theguardian.com/world/2016/may/24/eurozone-officials-hope-to-give-greece-next-tranche-of-bailout
Clinton also criticized Trump economics during event in Detroit with Service Employees International Union, which has endorsed the Democratic candidate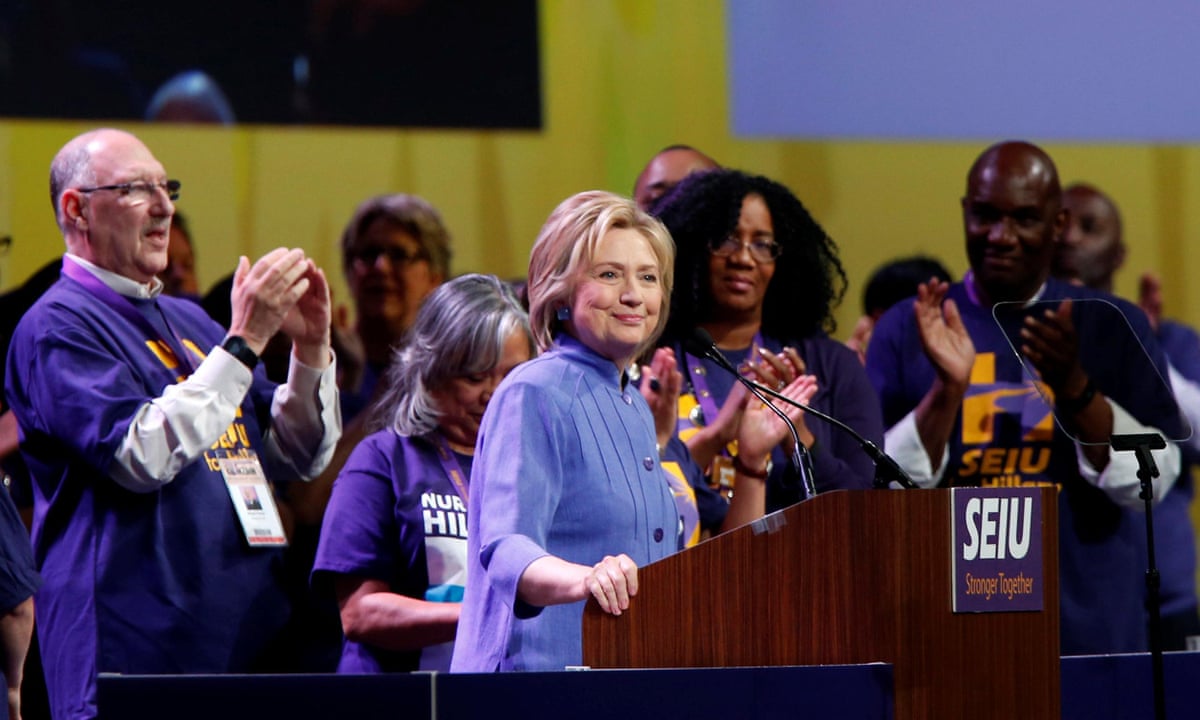 Hillary Clinton launched a no-holds-barred attack on her likely general election opponent, Donald Trump, in a speech laced with explicit warnings about the dangers of electing him to the presidency.
The former US secretary of state returned to Detroit on Monday to address the Service Employees International Unions international convention and ask its 2.1 million workers for help in defeating Trump.
Trump economics is a recipe for lower wages, fewer jobs, more debt. He could bankrupt America like he has bankrupted his companies, she told a crowd of roughly 3,000 members, all wearing their purple union shirts. The SEIU has endorsed Clinton for president.
She paused, smiled and threw a punch: I mean ask yourself how can anybody lose money running a casino? Really?
For the first time, polls suggest Trump may have edged just slightly ahead of Clinton, setting up a battle royal between two historically unlikable candidates.
Clintons fighting words in the Motor City envisage a general election battle in which Michigan and the Rust Belt states are very much unsettled. Trump demonstrated his strength with working-class white voters with a sweeping victory in the state in March, while Clinton narrowly lost to Sanders in one of the biggest upsets of the election, thanks in part to her vulnerabilities with the same bloc of voters.
In her speech, Clinton thanked her Democratic opponent, Bernie Sanders, for challenging the party to fight harder to get big money out of politics and reign in Wall Street. Sanders has vowed to continue his now-improbable quest for the nomination despite pressure from party leaders for him to drop out and help unite the party behind Clinton.
Last week, Clinton sharpened her attack on Trump when she called him unqualified for the presidency. On Monday, she told union members: The only thing standing between Donald Trump and the Oval Office is all of us.
She added: We need a president who will use the bully pulpit to stand up for working families. But the last thing we need is a bully in the pulpit.
Clinton continued in that vein, pummeling her opponent for his economic vision and immigration policies, especially his plan to deport 11 million undocumented immigrants.
What kind of country would we be if we let Donald Trump rip our families apart? she asked. We have to reject this wrong vision for America with a strong, clear voice.
She directly appealed to Americas workforce for support, hinting at a growing trend of union members breaking ranks and supporting Trump.
Hear this because you need to tell your friends, Clinton said, as she reminded them that Trump once suggested wages are too high.
Donald Trump actually stood on a debate stage and argued that Americans are being paid too much, Clinton said.
A network of powerful union leaders, including SEIUs president, Mary Kay Henry, have launched a concerted attack on the presumptive Republican nominee, painting him as a false prophet, someone who promises to bring back jobs but has no plans to achieve that.
Introducing Clinton, Henry pledged:We are going to use every ounce of this unions energy to ensure that she is the next president of the United States.
Clinton in turn lauded the workers.
I want to say something that you dont hear enough: thank you, thank you, thank you, she said. You are often unsung heroes. And I want you to know this: your fights are my fights.
Read more: https://www.theguardian.com/us-news/2016/may/23/hillary-clinton-attacks-donald-trump-seiu-detroit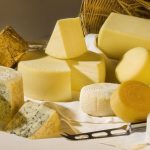 Advice to eat more fat is irresponsible and potentially deadly, Public Health England's chief nutritionist has said.
Dr Alison Tedstone was responding to a report by the National Obesity Forum, which had suggested eating fat could help cut obesity and type 2 diabetes.
The charity had said promoting low-fat food has had "disastrous health consequences" and should be reversed.
Other experts have also criticised the recommendation to eat more fat, saying the report cherry-picked evidence.
Low-fat or high-fat – does it matter?
Is butter back and is sat fat good?
Dr Aseem Malhotra, a senior adviser to the National Obesity Forum, said: "The change in dietary advice to promote low fat foods is perhaps the biggest mistake in modern medical history.
"We must urgently change the message to the public to reverse obesity and type 2 diabetes. Eat fat to get slim, don't fear fat, fat is your friend."
Risk
Dr Tedstone responded by saying: "In the face of all the evidence, calling for people to eat more fat, cut out carbs and ignore calories is irresponsible."
She said thousands of scientific studies were considered as part of the official guidance adopted throughout the UK, whereas the National Obesity Forum quoted just 43 studies, some of which were comment pieces.
She added: "It's a risk to the nation's health when potentially influential voices suggest people should eat a high fat diet, especially saturated fat. Too much saturated fat in the diet increases the risk of raised cholesterol, a route to heart disease and possible death."
The report argues:
Eating fat does not make you fat
Saturated fat does not cause heart disease and full-fat dairy is probably protective
Processed foods labelled "low fat", "lite", "low cholesterol" or "proven to lower cholesterol" should be avoided
Starchy and refined carbohydrates should be limited to prevent and reverse type 2 diabetes
Optimum sugar consumption for health is zero
Industrial vegetable oils should be avoided
People should stop counting calories
You cannot outrun a bad diet
Snacking will make you fat
Evidence-based nutrition should be incorporated into education curricula for all healthcare professionals
The report also said humans had evolved to be a "healthy well-nourished species with a long life expectancy", but this had gone wrong in the past 30 years.
It said there was too much focus on calories when "it is highly irrelevant how many calories a portion of food on a plate contains" and it was "untrue" that excessive calories caused obesity.
Naveed Sattar, a professor of metabolic medicine at the University of Glasgow, said the report was "good, bad and ugly".
He backed calls to cut snacking, but said eating more fat as a cure for obesity and type 2 diabetes was "not warranted" by the evidence and would have "adverse" consequences.
He said the authors had been selective in their choice of evidence and had ignored "an abundant literature which goes against their conclusions".
The government's obesity adviser Prof Susan Jebb said the "current dietary advice is based on the best evidence we have".
She said the debate should be widened from a focus on fat. "We're eating too many calories – if we want to tackle obesity people do need to eat fewer calories [and] that means less fat and less sugar."
The Faculty of Public Health's Prof Simon Capewell said the focus on nutritional guidelines was "a huge distraction from the real causes of obesity" such as advertising cheap junk food to children.
And he said he was worried that the National Obesity Forum report "is not peer reviewed and does not indicate who wrote it or how it was funded".
The National Obesity Forum says it is an independent organisation that receives professional and financial support from the food industry, pharmaceutical companies and medical bodies.
Prof Tom Sanders from King's College London said: "It is not helpful to slag off the sensible dietary advice.
"The harsh criticism of current dietary guidelines meted out in this report is not justified as few people adhere to these guidelines anyway.
"There is good evidence that those that do follow the guidelines have less weight gain and better health outcomes."
Read more: http://www.bbc.co.uk/news/health-36345768