Famed analyst accurately predicted state outcomes that led to Obama win in 2012 election but failed to foresee Trump becoming the Republican nominee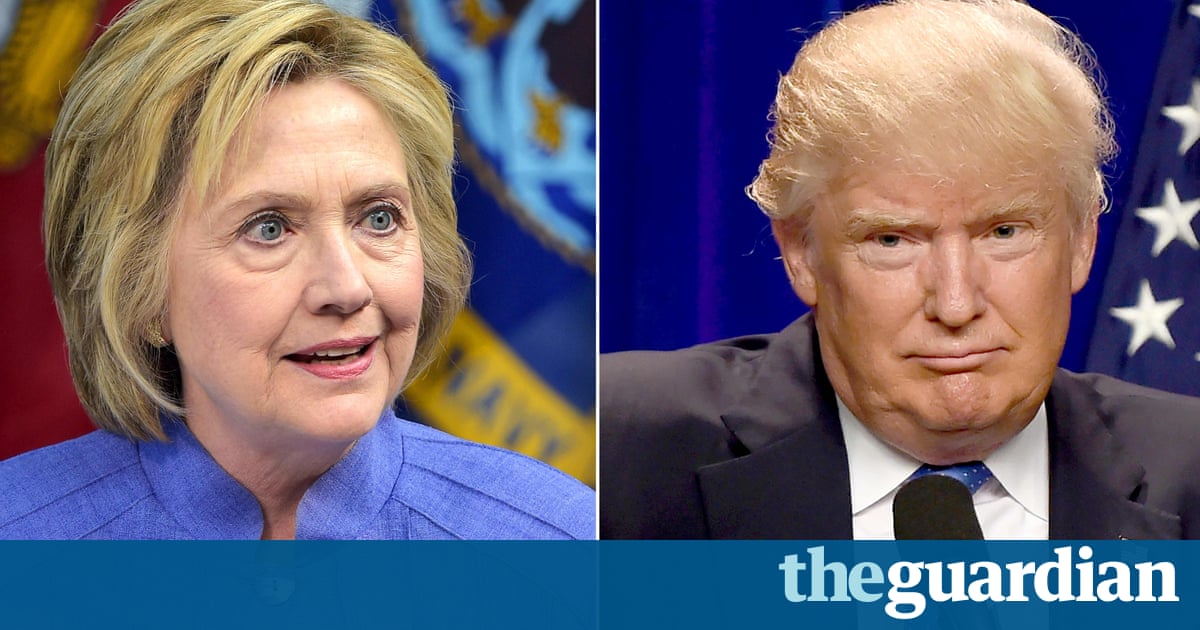 Hillary Clinton has an 81% chance of winning the election to Donald Trumps 19%, polling analyst Nate Silver said on Wednesday in his first model of the 2016 presidential election.
Silvers calculations are based on a model that processes polling data exclusively. A second model produced by Silvers FiveThirtyEight web site, taking in economics statistics and historical data, portrayed a slightly tighter race, at 74%-26% for Clinton.
Silver gained international fame for his perfect, 50-for-50 performance at predicting state outcomes in advance of the 2012 presidential election. Where many pundits saw a tight race between Republican nominee Mitt Romney and incumbent president Barack Obama, Silver correctly foresaw a 332-206 electoral college blowout.
Silvers performance was almost as good in 2008, when he correctly predicted outcomes in 49 of 50 states, and predicted the popular vote margin to within a percentage point.
Since becoming a smash success in 2012, however, Silver and his FiveThirtyEight colleagues have suffered some high-profile misses that could lead some observers to discount their predictions this year. Their most high-profile miss of all: Donald Trump.
Last August, Silver rated Trumps chances of winning the Republican nomination at 2%, and he remained bearish on Trumps candidacy throughout the fall. The mistake, he has since admitted, sprang from a blindness to the very data he has made a career reading so well. The polls showing Trumps strength were right; the nagging contextual information that Silver admitted he allowed get in the way historical data, gut feelings about the candidate was, in Trumps unique case, highly misleading.
FiveThirtyEight has made other mistakes. In March a FiveThirtyEight model gave Clinton a 99% chance of winning the Michigan primary; Bernie Sanders won by a half-point. In the 2014 midterms, the site failed to anticipate a Republican wave that generated multiple upsets for its models. The polls did have a strong bias this year, Silver wrote afterward.
Apologists for Silver might point out that despite his mistaken calls, he has usually been right, and quite precisely right, especially when it comes to presidential elections, which is the topic of inquiry at hand.
Silvers model is not out of line with recent national polling, which has given Clinton a lead of six or seven points, on average. The polls are not, however, uniform. A survey released on Wednesday by the reputable pollsters at Quinnipiac University depicted Clinton with only a two-point lead, 42-40.
Silvers modeling of a strong chance of victory for Clinton in 2016 is based on analysis of the 50 separate state races plus Washington DC. Clintons strength is visible in the 12 tightest state races as identified by the model. These toss-up races happen to a much higher degree in territory that Trump needs to win. In fact, Clinton does not need any of them: she could lose the first 12 toss-ups, as ranked by Silver, and still win the presidency, if only she won Florida, which Silvers model judges to be, at this juncture, the 13th-closest state race.
The model weighs in on other important questions about the 2016 race. This includes how Pennsylvania will vote, which has been safe Democratic territory but has trended Republican in recent election cycles. Silvers model gives Clinton an 85.9% chance of winning the state, and its 20 electoral votes.
The model also has Arizona, which should be a Republican shoe-in, basically tied, with a slight edge for Clinton. The model has North Carolina, Iowa, Colorado, Ohio, New Hampshire and Florida all leaning toward Clinton. The model really stinks for Trump.
Entertainingly, the FiveThirtyEight forecast includes a section that awards probabilities for crazy and not-so-crazy scenarios. For example, the model thinks that Trump has a 90.6% chance of winning at least one state Obama won in 2012; so keep your eye on Colorado, Iowa and New Hampshire. The model puts the probability of a Clinton landslide at 29.2%.
Obamas 2008 campaign manager, David Plouffe, predicted on Wednesday that Clinton would win the presidency with more than 350 electoral votes. It would not be a rare feat Obama beat John McCain 365-173 in 2008, and Bill Clinton beat Bob Dole 379-159 in 1996.
The question for Silver is whether he can go 3-0.
Read more: https://www.theguardian.com/us-news/2016/jun/29/hillary-clinton-donald-trump-nate-silver-poll-prediction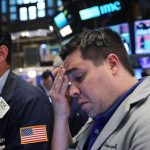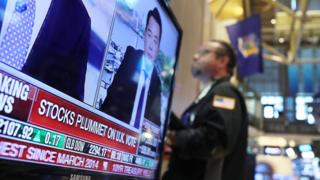 Wall Street and the FTSE 100 both fell sharply in a wild day of trading after the UK voted for Brexit.
The London blue-chip index fell 7% in early trading to just over 5,800 points but ended the day 3.15% lower at 6,138.
New York and European markets all suffered even bigger falls, with the Dow Jones posting its biggest one-day slide in almost five years.
Sterling also plunged, falling more than 8% against the dollar and 6% against the euro.
Credit rating agency Moody's cut the UK's outlook from stable to negative on Friday night, saying the Brexit vote could result in weaker economic growth.
Wall Street fell sharply in late trading, with the Dow plunging more than 600 points, or 3.4%, to close at 17,400 points.
The S&P 500 fell 3.6% – the biggest daily slide in 10 months – while the Nasdaq slumped 4.1% to give the technology-focused index its worst day since 2011.
Jack Ablin, chief investment officer of BMO Private Bank, said: "This was really an event that caught most global investors flat-footed. We're going to see more days like today as the collective wisdom may prove wrong in others cases, too."
In London the FTSE 250, which mostly comprises companies that trade in the UK, shed 7.2% to close at 16,088 points.
Financial services group Aldermore was the biggest faller on the 250, down 32%, with house builder Crest Nicholson closing 26% lower.
House builders were also the three biggest fallers on the FTSE 100, with Taylor Wimpey suffering a 29% slide.
Liberum analyst Charlie Campbell said: "The outcome is bad for housebuilders' shares as the combination of slowing GDP, rising longer-term rates and political uncertainty is like Kryptonite for that group of shares."
However, the FTSE 100 index still ended the week higher than it started at 6,021 points.
Gold miner Randgold jumped 14%, while consumer-facing companies including GlaxoSmithKline, Unilever and Diageo all rose more than 3%.
The London market regained some poise after the Bank of England pledged to intervene to help shore up the markets.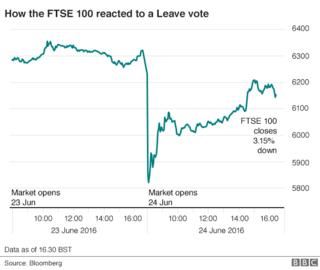 Governor Mark Carney said the Bank was prepared to provide 250bn to support the markets, but added that "some market and economic volatility can be expected as this process unfolds".
'Bargain hunting'
The European Central Bank also said it was closely monitoring financial markets and was in close contact with other central banks.
Laith Khalaf, senior analyst at Hargreaves Lansdown, said investors on the hunt for bargains helped the blue-chip index later in the day.
"A significant number of FTSE 100 stocks ended the day in positive territory, predominantly those companies with lots of overseas earnings, which stand to benefit from a weaker pound," he said. "Looking forward, we expect further choppiness in the days and weeks to come."
Brexit reaction: Business live
Brexit: Five areas to watch on the economy
Jack: The great business referendum snub
City shock at referendum result
UK interest rate 'likely to hit zero'
How will Brexit affect your finances?
Property market lull may follow EU vote
Drivers 'face rising petrol prices'
Business calls for stability and direction
Sterling fell more than 10% early on Friday to levels not seen since 1985, sinking as low as $1.3236 against the dollar, before regaining some ground to $1.3578.
John Higgins of Capital Economics said: "While this is still a lot lower than the $1.50 reached late on Thursday (UK time), it is not much different from the level that it reached a week earlier when the opinion polls first began to suggest that a Brexit was likely. It therefore seems disingenuous to suggest that sterling has collapsed in the wake of this outcome."
UK government bond yields hit a new record low, with 10-year yields down more than 30 basis points to 1.018%, according to Reuters data.
Two-year yields fell more than 20 basis points to their lowest levels since mid-2013, at 0.233%.
European hit
Oil prices have also fallen sharply in the wake of the referendum outcome, with Brent crude down 4.9% to $48.41 a barrel – the biggest fall since February. US crude also fell 4.7% to $47.77 a barrel.
Gold jumped 5% to its highest level in more than three years at $1,322 an ounce.
The impact of the vote was also felt across the continent. The Dax in Frankfurt fell 6.8% – its worst day since 2008 – while Paris ended 8% lower, with falls of about 12% in both Milan and Madrid.
Capital Markets analyst Oliver Roth said the slide in the Dax "wasn't quite as bad as we had feared. At the opening it was down almost 10% but the markets stabilised somewhat … However, there is great concern after this political disaster."
IAG, which owns British Airways and Iberia, said the result of the vote would hit its profits, sending shares down 22.5% in London.
"Following the outcome of the referendum, and given current market volatility, while IAG continues to expect a significant increase in operating profit this year, it no longer expects to generate an absolute operating profit increase similar to 2015," it said.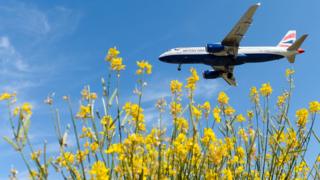 UK banks were also hit hard, with Lloyds closing 21% lower, Royal Bank of Scotland fell 18.8% and Barclays shed 17.7%.
Along with housebuilders, the banking sector is regarded to be most at risk from a weaker UK economy.
In France, Societe Generale plunged 20% and BNP Paribas fell 17.4%, while in Germany Deutsche Bank slumped 14.1% and Commerzbank slid 13%.
Meanwhile, shares in Santander – the eurozone's largest bank – fell almost 20% in Madrid.
David Tinsley at UBS said there would be "a significant rise in economic uncertainty" and that the Bank of England's Monetary Policy Committee (MPC) was expected to take action, including interest rate cuts and an extension of its quantitative easing programme.
"We expect the MPC will cut policy rates to zero and make further asset purchases, in the first instance of 50-75bn, not later than February 2017," he said.
Read more: http://www.bbc.co.uk/news/business-36626085
Yes, the main premise is a farting corpse. Yes, thats completely ridiculous. But the comedy puts the mainstream industrys lack of invention to shame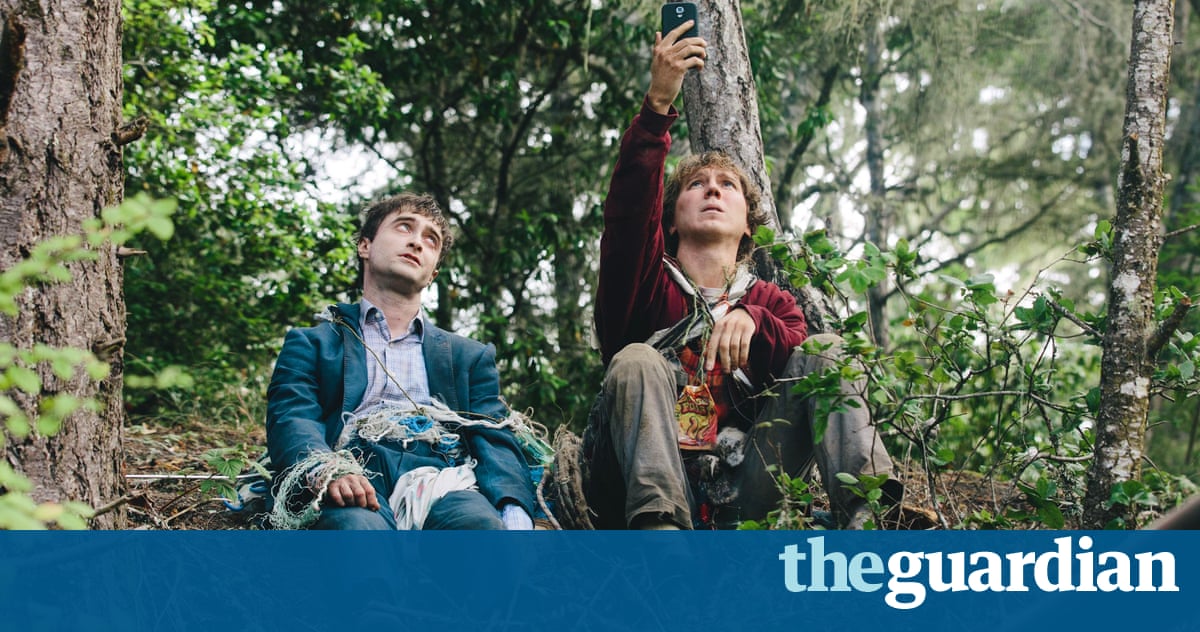 Music video directors Daniel Kwan and Daniel Scheinert probably didnt panic when a continuous stream of audience members bolted for the exit at the Sundance premiere of Swiss Army Man. From a pre-credits opening sequence that sees Paul Dano hop aboard Daniel Radcliffe (who just happens to be a dead farting corpse/human jet-ski) to traverse the ocean, Swiss Army Man not only welcomes derision it gleefully thrives on it.
As the Guardians Jordan Hoffman noted in his review out of the festival, Swiss Army Man only grows progressively weirder as it glides along.
After Danos lovelorn Hank happens upon Radcliffes corpse on an island following a failed suicide attempt and rides his new discovery to nearby land, Hank is soon overjoyed to learn that his companion (he names him Manny) is semi-alive like a zombie, just much friendlier and more useful. Even better: Manny can act as a human swiss army knife of sorts (get it?).
In a whimsical montage, scored to oddly sung original music by Manchester Orchestra members Andy Hull and Robert McDowell, Manny shows off his bag of tricks to an ecstatic Hank: he can store seemingly infinite amounts of water in his body, shoot projectile weapons out of his mouth to kill prey, and use his erect penis as a compass to direct them to civilization.
Its at this point that viewers will probably divide into two camps. Either you buckle up for the zany ride, or you check out, numbed by the gas and dick jokes. Watching Radcliffes bowels go completely berserk is, of course, not to everyones liking. But under all the bellowing is a visual and aural wonder thats impossible to dismiss as purely puerile.
Kwan and Scheinert, best known for helming the surreal music video to DJ Snake and Lil Jons 2014 dance hit Turn Down for What, are magicians at conjuring arresting images that both repulse and awe. A shot of Manny fart-propelling Hank high above the trees is downright dreamlike in execution.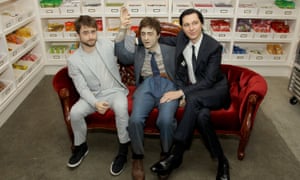 Read more: https://www.theguardian.com/film/filmblog/2016/jun/23/swiss-army-man-daniel-radcliffe-paul-dano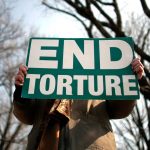 Office of Medical Staff detailed exactly how to enforce sleep deprivation, limit food intake, waterboard and use confinement boxes, declassified report revealed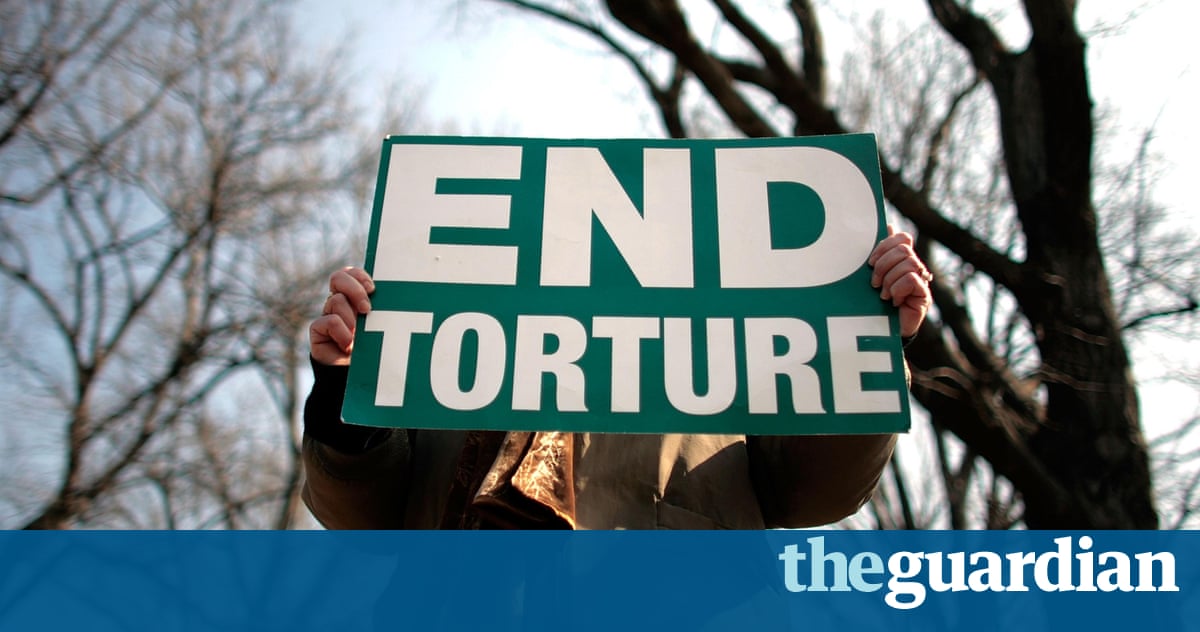 CIA medical personnel acknowledged that placing detainees in small boxes barely large enough to fit their bodies inside was not particularly effective, but they still provided guidance permitting interrogators to continue using the so-called confinement boxes for hours on end.
Sensitive agency documents, declassified on Tuesday, provide a new level of detail on the intimate involvement of its medical staff during its post-9/11 torture program. Officials assigned to the Office of Medical Staff (OMS) provided precise specifications for enforcing sleep deprivation, limiting the caloric intake of detainees food, and the proper positions for waterboarding, as outlined in a 2004 document providing guidelines on medical and psychological support for torture.
In the event that a detainee stopped eating inside the agency's unacknowledged prisons overseas, known as black sites, OMS advised that the preferred method to forcibly feed a detainee was rectally a procedure that human-rights advocates have equated to sexual assault.
Since a 2014 Senate report criticized the CIA for running what it characterized as an ineffective, brutal regimen of incommunicado confinement, the agency has pointed to the involvement of OMS staff to claim it performed its torture within doctor-mandated safeguards. Yet human-rights-minded physicians say OMS staff violated a fundamental obligation of medical ethics to do no harm and instead provided agency torturers with a physiologically informed blueprint for inflicting pain.
The guidelines are an affront to my profession, the medical and mental-health professions, and health professionals should know better and be ashamed of defending a document like this, said Vincent Iacopino, the medical director of Physicians for Human Rights.
Among the procedures discussed in the 2004 document, is a method for placing detainees in what it termed awkward boxes. The technique, first proposed by contractor psychologists James Mitchell and Bruce Jessen, is known as the confinement box and was dramatized in the movie Zero Dark Thirty.
Some boxes were small cubes allowing little more than a cross-legged sitting position, the OMS document advised. Agency torturers were permitted to place detainees into those for up to two hours consecutively, [a]ssuming no significant medical conditions (e.g., cardiovascular, musculoskeletal) were present. Longer boxes, rectangular and just over the detainees height, not much wider than his body, and comparatively shallow, could hold detainees for eight consecutive hours, up to a total of 18 hours a day.
Abu Zubaydah, whose 2002 detention became the pilot program for CIA torture, spent a cumulative 266 hours, equivalent to more than 11 days, within the longer box, which the Senate report noted was reminiscent of a coffin. His smaller box was 21 inches wide, 2.5ft high and 2.5ft deep. Agency officials placed him in it for a total of 29 hours. That confinement occurred with the span of an aggressive 20 day-span, according to the Senate report.
The CIA interrogators told Abu Zubaydah that the only way he would leave the facility was in the coffin-shaped confinement box, the Senate report noted.
A different OMS document, also declassified on Tuesday, concluded that Abu Zubaydah likely would have cooperated with interrogators without being waterboarded. CIA interrogators subjected Abu Zubaydah to waterboarding, a technique the body processes as drowning-induced suffocation, 83 times in the span of a month.
Yet the OMS personnel providing the guidelines took a dim view of the intelligence value of the confinement boxes.
These have not proved particularly effective, as they may become a safe haven offering a respite from interrogation, the medical staff document states.
Additionally, the Geneva Conventions bar close confinement for prisoners of war a classification the Bush administration denied CIA detainees except where necessary to safeguard their health.
Elsewhere in the document, the medical staff advises CIA interrogators on medically acceptable procedures for various torture techniques, including prolonged stress positions, severe dietary restrictions and waterboarding.
Detainees without medical contraindications can be kept in shackled stress positions for extended periods (up to 48 hours) in a standing position if the hands are no higher than head level and weight is borne by the lower extremities. Keeping detainees standing, however, will yield dependent edema, the accumulation of fluid in the lower extremities; the document instructs that regular attention to leg circumference and the fit of shackles is mandatory.
OMS instructed that the CIA could, for shorter periods of time, inflict more stressful shackled positions, through shackling someones arms above the head (elbows not locked) for roughly two hours without great concern. Keeping the detainee in such a position for between two and four hours would merit caution, and subject should be monitored for excessive distress, the document states.
Making reference to common dieting plans, OMS recommended a minimum intake of 1,500 Kcalories/day, recognizing that intakes of 1,000 kcal/day are safe and sustainable for weeks on end. Should a detainee engage in a hunger strike and cease drinking fluids, OMSs preferred option of forcibly feeding detainees was rectal tube insertion, ahead of intravenous methods.
[B]ecause it is less invasive as a medical procedure, the rectal tube is considered by OMS the first line intervention, the document reads.
One detainee, a German man named Khalid el-Masri whom the CIA held in 2004 by mistake, lost 50lb during five months of black-site captivity, according to a different declassified document.
The document writes that waterboarding is by far the most traumatic of the enhanced interrogation techniques. It runs through a checklist of pre-existing medical concerns that would prevent waterboard use, and warns the process can induce pneumonia or even death.
OMS instructed interrogators on how to revive suffocated detainees a sub-xyphoid thrust and urges aggressive medical intervention should such first aid fail. Cumulative effects of extended waterboarding sessions, defined as days 3-5 of an aggressive program, are a potential concern, and states that beyond this point continued intense waterboard applications may not be medically appropriate.
Although the CIA is barred from conducting human experimentation, OMS instructed that every application of the waterboard be thoroughly documented, in order to best inform future medical judgments and recommendations.
The CIA documents, which informed the Senate torture report, were released in response to transparency lawsuits brought by the ACLU and Vice News.
This is a manual for health professionals to aid and abet torture practices, and assuage peoples moral resistance to such acts, said Physicians for Human Rights Iacopino, himself a physician.
There's a huge body of literature saying all these things are torture and ill-treatment. They cause lasting physical and mental pain. Any physician should know better.
Read more: https://www.theguardian.com/us-news/2016/jun/15/cia-torture-program-september-11-medical-staff-instructions-details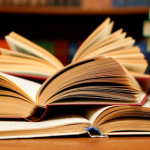 In a pilot study influential incubator Y Combinator will hand over cash monthly to 100 families in Oakland, California. Whats UBIs payoff for tech entrepreneurs?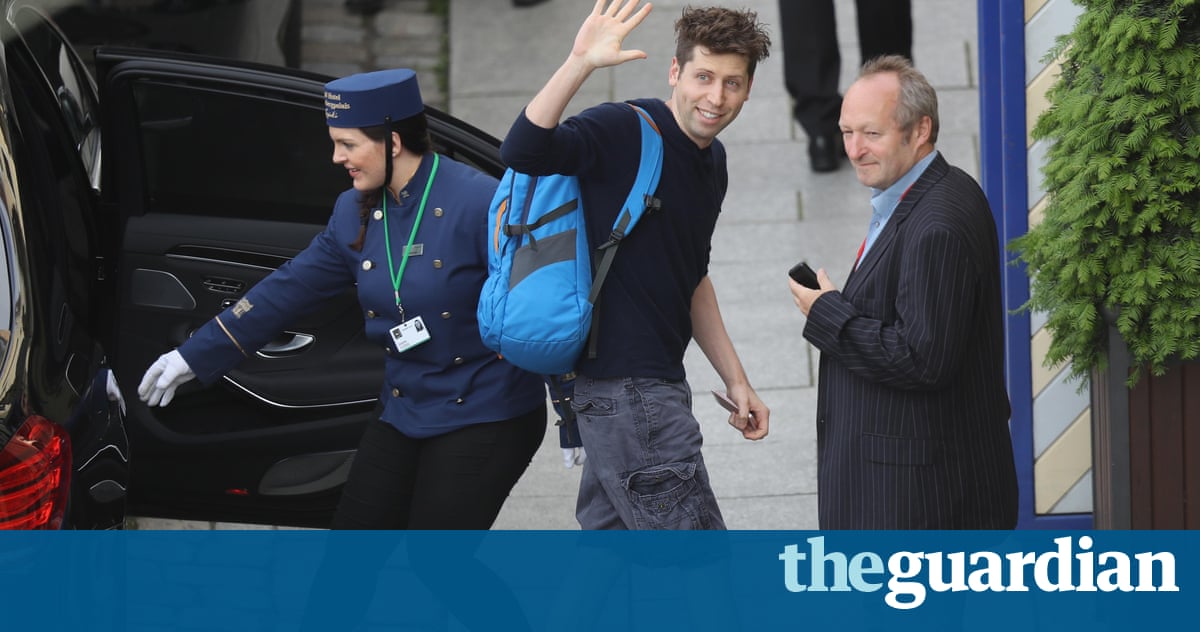 Silicon Valley has, paradoxically, become one of the most vocal proponents of universal basic income (UBI). Venture capitalist Marc Andreessen, web guru Tim OReilly and a cadre of other Silicon Valley denizens have expressed support for the social vaccine of the 21st century, and influential incubator Y Combinator announced on 31 May that it will be conducting its own basic income experiment with a pilot study of 100 families in Oakland, California a short hop over the San Francisco bay.
Y Combinator will give each family between $1,000 and $2,000 a month, for between six months to a year, to be spent on anything anywhere. Oakland, as Y Combinator says, is a city of great social and economic diversity, and it has both concentrated wealth and considerable inequality. It might earn the tech sector some goodwill from locals suffering Oaklands gentrification by invading techies, but Y Combinator also hopes to collect valuable data from the pilot on how to implement, manage and scale further UBI initiatives.
UBI is one of those rare social programs that has a radical flair, while also finding support across the political spectrum from libertarians to socialists. Silicon Valleys flavor is, of course, thoroughly technological, embracing tech advances to achieve abundance in a manner that bears some resemblance to fully automated luxury communism. This modern take on Marx argues we should not fear robots taking away our jobs and making us obsolete. We should embrace them! They will deliver us into the post-work future where robots produce while we consume, create and relax but only if we seize control of the technology.
So how does UBI fit into this Valleyian vision of the future?
First, UBI subsidizes disruptive technologies. The motivation behind the project is to begin exploring alternatives to the existing social safety net, Elizabeth Rhodes, the research director for Y Combinators UBI project, told Quartz. If technology eliminates jobs or jobs continue to become less secure, an increasing number of people will be unable to make ends meet with earnings from employment.
UBI becomes a consolation prize for those whose lives are disrupted. Benefits still accrue to the designers and owners of the technologies, but now with less guilt and pushback about the collateral damage.
Rather than steer technology towards social progress by promoting projects that contribute to public benefit and human flourishing not just reflect the desires of privileged groups Silicon Valley elites can shake off critics by pointing to UBI as the solution, and one that does not restrict their profit motive.
UBI can, in some ways, be seen as welfare for capitalists. Now, more people can drive for Uber and work for TaskRabbit at even lower wages! because UBI subsidizes the meager paychecks earned by hustling for the sharing economy. The tech companies take home the profit and face even less pressure to pay a living wage to their non-employee employees.
Second, support for UBI is framed in terms of human capital. Steve Waldman, a well-known programmer and economics writer, praises UBI by referring to it as VC for the people. VC, venture capital, invites people to embrace their inner entrepreneurs, he believes. Thus, UBI is not (only) a moral response to economic harms or a political response to social injustice, but a sound financial investment in the startup-of-you. A way of producing more makers, risk-takers, and move-fast-breakers the type of people that tech culture values above all others.
Thinking of UBI as a financial innovation represents the businessification of government; now we talk about the return on investment of social policy, rather than outcomes in terms of public good. When social policy is evaluated using economic standards you get starkly different policies, different expectations, and different beneficiaries.
Third, the version of UBI backed by Silicon Valley and others who lean libertarian and conservative is a regressive redistribution. With UBI gaining popularity it is not hard to find people making the case for free money, as the New Yorker recently put it. Of course, the money is not free. It has to come from somewhere, but where? For many supporters it only makes sense that the budget for UBI would come from cannibalizing existing welfare. UBI would not exist as an add-on benefit. The logic is to shut down public housing, food assistance, Medicaid, and the rest, and replace them with a single check, writes Nathan Schneider in Vice. The welfare system can finally be eliminated and the state bureaucracy consolidated into an efficient, simple solution for poverty.
No wonder that technocrats and Tea Partiers can come together in support of UBI.
Now here is the regressive part: since UBI is a lump sum for everybody, and if it is funded from the remains of welfare, then the poor would be footing the bill for the UBI paycheck that middle and upper class people receive. The universal quality means it is a salve applied to everybody, not just those burned by economic inequality. If its truly universal, it could help destigmatize government assistance, argues James Surowiecki. True enough, the simplicity of this set it and forget it welfare could make it an easier political sell.
However, it is cruel to call for regressive measures like dismantling welfare to establish UBI and then demand a piece for yourself or else stigmatize the assistance. UBI can help give people more stability in their life, the workplace and society. But it should work in tandem with targeted aid motivated by equity over blind equality. The hungry should get a bigger slice of the pie.
UBI programs are not necessarily antagonistic to capitalism, but rather can be used to support an economic system that squeezes profit from every facet of society. UBI can undoubtedly help ease the suffering of people way too many people who daily deal with empty wallets, hungry bellies, uncertain work and overdue rent.
But the trouble comes when UBI is used as a way of merely making techno-capitalism more tolerable for people, when it is administered like a painkiller that numbs the pain and masks the symptoms of economic injustice without addressing the root causes of exploitation and inequality. We cannot treat UBI like an endpoint; it should be a stepping stone to fixing core issues.
Why do the wealthy and elite support seemingly radical social programs? Have they grown enlightened and concerned with the plight of everyone else? Is this a mea culpa designed to make exploitation more bearable, a bit of comfort to soften the crushing pressure of life?
Or is it a stealthy way for them to backdoor their own politics and values, while also protecting their positions in society?
Read more: https://www.theguardian.com/technology/2016/jun/22/silicon-valley-universal-basic-income-y-combinator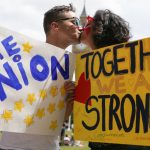 While UK voters have good reasons to either stay in or leave the European Union this Thursday, a British exit would only hurt the US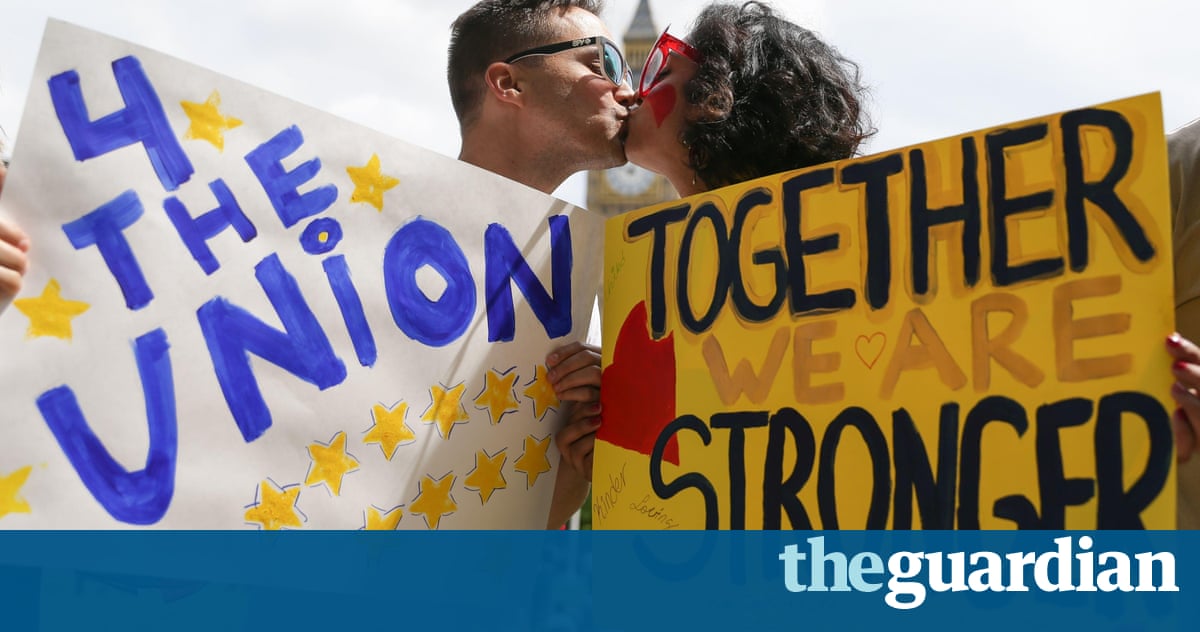 While there are good reasons for British voters to either support or oppose the proposed withdrawal of the UK from the European Union, there is little argument at all from an American perspective that Brexit would hurt the US.
The strongest argument for the UK leaving the EU is that European bureaucrats have usurped many of the powers that should be vested in democratically elected officials in Westminster. Laws in Brussels are not made by people who can be readily held accountable to voters. Instead, a maze of one-size-fits-all bureaucracy has slowly and steadily eroded the role of national parliaments and other political institutions.
This is a convincing argument for British voters. However, it neednt matter at all to Americans. What may matter to Americans, however, is the economic and national security impact of the UK deciding to leave the bloc.
There is consensus among economists that Britain leaving the EU would lead to a major economic shock, which would have worldwide impacts. In recent days, global markets have followed polls in the UK. The less likely it is that Britain leaves the better markets have done, and vice versa. Janet Yellen, the chair of the Federal Reserve, warned on Tuesday that Brexit could have significant economic repercussions in the US.
Furthermore, from a national security perspective, Brexit would deprive the US of a crucial window and important pro-American voice in pan-European meetings.
It also would risk Scottish independence, which would probably require the relocation of Britains nuclear submarines and weaken the UKs military at a time when Europe faces a growing threat from Russian expansionism.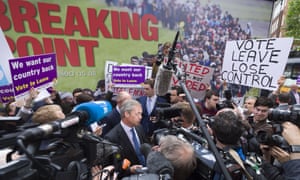 Read more: https://www.theguardian.com/politics/2016/jun/21/brexit-eu-referendum-american-perspective-bad-outcomes
Exclusive: Currency speculator warns devaluation would mean more disruption than when UK dropped out of ERM in 1992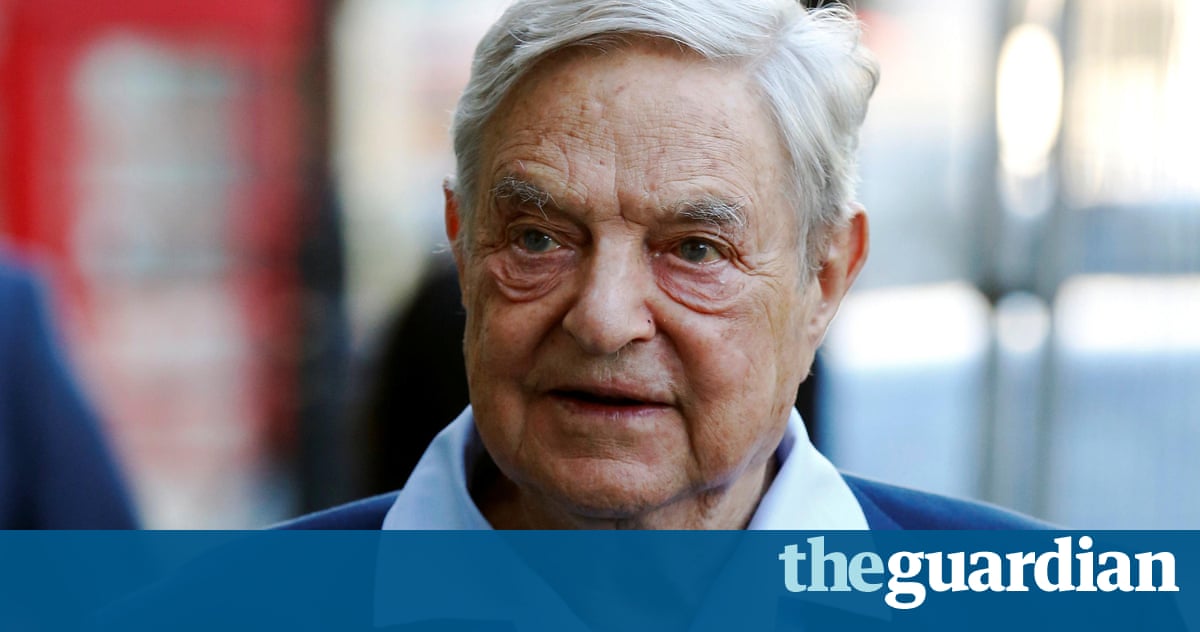 The worlds most famous currency speculator has warned that a vote on Thursday for Britain to leave the EU would trigger a bigger and more damaging fall for sterling than the day he forced Britain out of the Exchange Rate Mechanism almost a quarter of a century ago.
George Soros, writing in the Guardian, said a Brexit vote would spark a black Friday for the UK, but the devaluation of sterling would bring none of the benefits to the economy that it enjoyed after it dropped out of the ERM on 16 September 1992 Black Wednesday.
He said that, as in 1992, there would be big financial gains for speculators who had bet on the UK leaving the EU but that such an outcome would leave most voters considerably poorer.
Soros said that unlike after Black Wednesday, there was little scope for a cut in interest rates, the UK was running a much larger current account deficit, and exporters would be unable to exploit the benefits of a cheaper pound due to the uncertainty caused by avote to leave the EU.
Sterling is almost certain to fall steeply and quickly if leave wins the referendum, Soros said. I would expect this devaluation to be bigger and also more disruptive than the 15% devaluation that occurred in September 1992, when I was fortunate enough to make a substantial profit for my hedge fund investors at the expense of the Bank of England and the British government.
In the months following departure from the ERM, interest rates were cut from 10% to 5.5% easing the financial burdens facing consumers and businesses. However, with official borrowing costs at 0.5%, Soros said rates were already at the lowest level consistent with the stability of British banks and meant there was little the Bank of England could do in the event that Brexit led to a recession.
A vote for leave would force the pound to slide towards parity with the euro a method of joining the euro that nobody in Britain would want and plunge more than in September 1992 when his $10bn (6.9bn) bet against the pound broke the Bank of England.
Too many believe that a vote to leave will have no effect on their personal financial positions. This is wishful thinking. If Britain leaves the EU it will have at least one very clear and immediate effect that will touch every household: the value of the pound would decline precipitously. A vote to leave the EU would also have an immediate and dramatic impact on financial markets, investment, prices and jobs, Soros added.
A vote to leave could see the week end with a black Friday and serious consequences for ordinary people, Soros said.
Two days before the polls close a series of high-profile figures warned about the risks of a vote for leave. Enda Kenny, taoiseach of Ireland, appealed to Britain to vote to remain inside the EU, warning that the return of a stronger border between Ireland and Northern Ireland required by a Brexit vote would play into an old narrative one of division, isolation and difference.
Writing in the Guardian, Kenny warned of a psychological effect, saying the reappearance of the old border after decades of work to promote peace and reconciliation would be a step backwards and present an opportunity for others, with malign agendas, to exploit .
Jeremy Corbyn, the Labour leader, repeated his careful endorsement of a remain vote, saying he was not a lover of the EU but had come to a rational decision about his support for remain. He cautioned either result was possible: Im hoping there is going to be a remain vote; there may well be a remain vote, there may well be a leave vote.
Amid worries about whether Labour supporters would turn out for remain, Len McCluskey, who heads the Unite trade union, wrote that he was not surprised that they were concerned about immigration.
In the last 10 years, there has been a gigantic experiment at the expense of ordinary workers. Countries with vast historical differences in wage rates and living standards have been brought together in a common labour market, he said. The result has been sustained pressure on living standards, a systematic attempt to hold down wages and to cut the costs of social provision for working people.
Sterling rallied on Monday as polls published over the weekend showed a rise in support for the remain camp after the death of Jo Cox and propelled the pound to its biggest one-day move in almost eight years when compared with the worlds other major currencies.
Sterling jumped more than 2% to touch $1.47 against the dollar and headed towards 1.30 against the euro. The FTSE 100 index of leading shares jumped 3% to 6,204 pulled higher by the banking and property companies that had dragged it lower in recent weeks.
Nigel Farage, the Ukip leader, accused remain supporters of trying to take advantage of the death of Cox. What we are seeing here is the prime minister and the remain campaign trying to conflate the actions of one crazed individual with the motives of half of Britain who think we should get back control of our borders and do it sensibly.
Soros said that speculators dubbed in the 1960s the Gnomes of Zurich by Harold Wilson had made large profits at Britains expense at the time of the 1967 devaluation. Today there are speculative forces in the markets much bigger and more powerful. And they will be eager to exploit any miscalculations by the British government or British voters. A vote for Brexit will make some people very rich but most voters considerably poorer, Soros said.
Not all economists agree with Soross assertion that a rate cut will not be possible: economists at JP Morgan are among those forecasting a cut to zero in August from the historic low of 0.5%.
But economists at Pantheon Macroeconomics expect sterling to plunge if there is a vote for Brexit. If Britain opts for Brexit as it well could, given the latest neck-and-neck opinion polls sterling likely will plunge, Samuel Tombs at Pantheon said, warning the market was underestimating how far sterling could fall. Tombs warned that capital outflows could be gargantuan.
Read more: https://www.theguardian.com/business/2016/jun/20/brexit-would-trigger-sterling-fall-worse-than-black-wednesday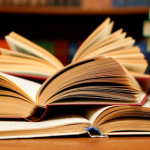 Ezra Edelmans seven-hour ESPN documentary contained little new evidence, but its thorough exploration of the case indicted this mad mess of a country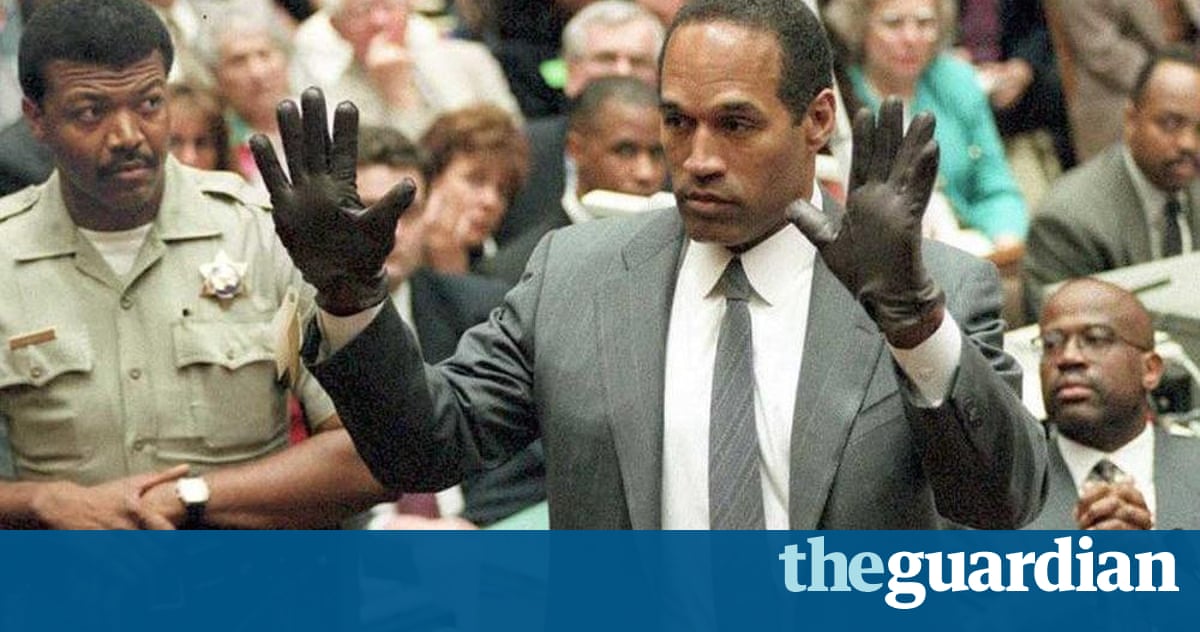 What did America learn from OJ: Made in America? Technically, the seven-hour ESPN documentary, which concluded on Saturday night did not offer new evidence.
Some of the things people said sounded like new information: that OJ Simpsons father was gay, or that Simpson may have stopped taking his arthritis medication, causing his hands to swell so much that the infamous glove wouldnt fit.
Or that when the jury toured Simpsons Rockingham estate, his lawyers had set it up to appeal to them, putting up more photographs of Simpson with black people in order to convey that all his friends werent white. Or that at least one of the jurors, Carrie Bess, summed up her attitude towards Simpsons abuse of his wife, Nicole Brown Simpson, thus: I lose respect for any woman whod take an ass whooping when she dont have to.
But the literature on OJ Simpson is pretty vast, and many of these things have been said before, elsewhere, available to those who cared to find it. Jimmie Simpsons gayness was revealed by the tabloids in 1994. I can find reports about the pictures on the wall dating to 2000. There were suspicions about arthritis medication in 1995. The attitudes of the jurors were documented by countless journalists during and after the trial.
Even the crime scene photographs, which ESPN delicately blurred, are all over the internet. (I dont recommend finding them.) The quarter-inch nick to Nicole Brown Simpsons vertebrae showing the brute force of the knife has long been a matter of public record. So have all those incidents of domestic violence.
The fact that watchers of the ESPN documentary and news outlets received these facts as revelatory is significant, because it shows we have already forgotten more about the case than anyone who was alive at the time ever knew in the first place.
Filmmaker Ezra Edelmans technique was more exhaustive than investigative. For the first time, he put everything in one place. And through what was obviously some careful grilling, he constructed a more damning brief against Simpson and in many ways against his supporters than the prosecution ever did. He seemed to have found and convinced just about everyone to speak to him. AC Cowlings, the man who drove the white Bronco, and Christopher Darden, Marcia Clarks co-counsel, were the only notable exceptions.
The documentary did not explore alternative theories of the crime. A grand total of one friend, Joe Bell, who knew Simpson from childhood, was still able to give voice to what must have been the reaction of many more of his friends to the incredible violence of the murder: Listen, I just flat out, categorically deny the fact that he could do that. Period.
No one but Joe seems to harbour many doubts, anymore. Just about everyone is frustrated, tired, resentful, puzzled and/or anguished.
Even Simpsons erstwhile supporters in the civil rights community had an instrumental view of the case, which let them believe Simpsons guilt or innocence was ultimately beside the point. Maybe it was.
Danny Bakewell, one of Simpsons most fervent supporters, seemed to confirm that when he said: OJ Simpson was a vessel. He was merely a toll that allowed something to come out, and be exposed.
Asked by Edelman if he was using Simpson, Bakewell agreed: I was using OJ Simpson for our cause. For black peoples cause.
Bakewell is at least right that the larger cause was a noble one. The civil rights activists who supported OJ were correct that there was a giant, gleaming injustice in Los Angeles. They were right that the Los Angeles police department had proven itself, more than once, to be untrustworthy in its treatment of African Americans. And they were right to be suspicious that the police department had failed them again in OJ Simpsons case.
The Mark Fuhrman tapes were only a confirmation of the attitudes African American leaders knew the police to have. That was the frustrating truth.
In the end, that seemed to be what Edelman meant by his title: the OJ Simpson case was Made in America in the sense that it reflected every single frustrating thing about this big mad mess of a country.
The obsession with celebrity; the way a fair defense depends on a defendants riches; the publics endless appetite for coverage of a tragedy; the incompetence of the prosecutors; and the inability to transcend race, the thing OJ Simpson was so often said to want for himself.
No one seems to have come out of this case entirely happy. Even Carrie Bess, that juror who doubted women who stayed with their abusers, asked if she regretted acquitting Simpson.
Somewhat, she said, immediately, But deep in my heart, I done what I felt was right at that time.
Not everyone, it seems, can say the same.
Read more: https://www.theguardian.com/us-news/2016/jun/19/oj-simpson-made-in-america-espn-documentary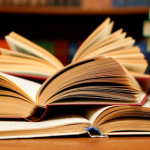 After 186 days orbiting the Earth, Briton returns from space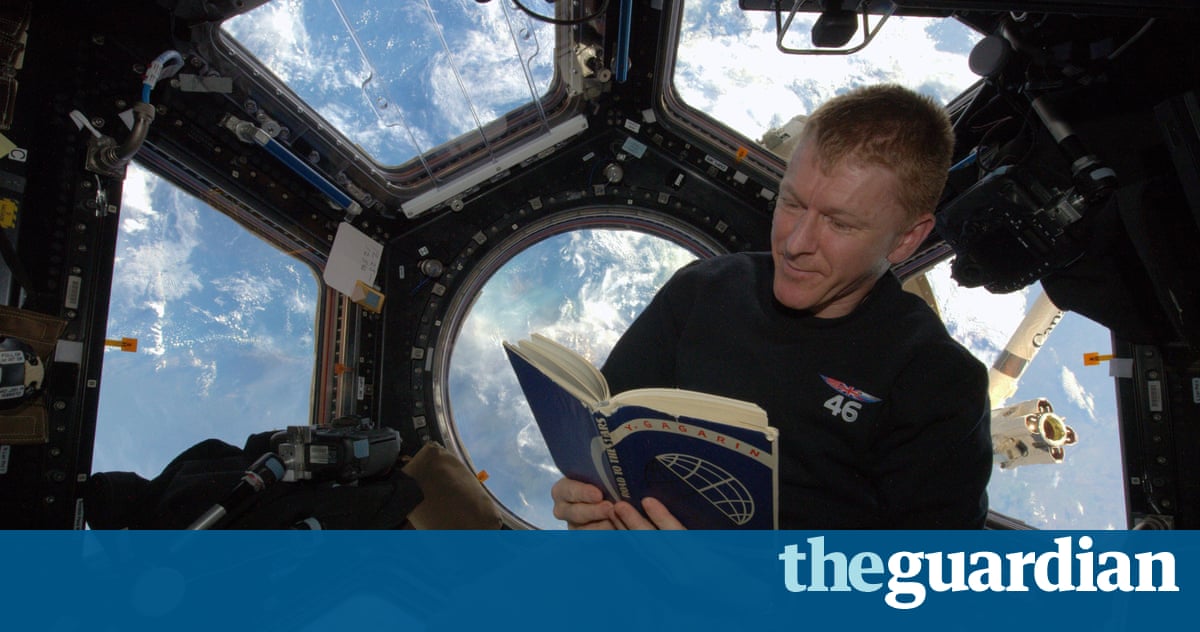 Tim Peake returned to Earth yesterday at the end of his six-month stay on the International Space Station. His journey home took place in a craft that fell from a height of 410 kilometres and decelerated from 27,600 km/h to a standstill in less than four hours. The 44-year-old astronaut described the trip as the best ride Ive been on ever.
Peake was crammed into a tiny Soyuz capsule with two other astronauts the American Tim Kopra and the Russian cosmonaut Yuri Malenchenko and ended up in a remote patch of the Kazakhstan steppe.
Just after touchdown, their Soyuz capsule, which measures just over two metres in diameter, was blown on to its side by a gust of wind. However, all three crew members were reported to be in good shape.
One by one they were lifted out of the capsule which was charred by the heat of re-entry and placed in chairs. Peake was the second to leave. He looked exhausted and had his eyes closed at first. However, he later smiled and gave a thumbs up to TV crews.
Im just truly elated, he said. The smells of the Earth are so strong. Its just wonderful to feel the fresh air. Im looking forward to seeing the family now. Peake described his 186-day stay on the space station as a life-changing experience then revealed he might treat himself to a pizza and cold beer.
Im going to miss the view [from the space station] definitely, he added. And Id love some cool rain right now. It was very hot in the capsule and the suits very hot.
Britains first official astronaut was later pictured sitting outside the space capsule talking on a mobile phone to members of his family.
During his time in space he worked up to 14 hours a day and took part in more than 250 experiments devised by scientists from around the world. He said his missions highlight was the space walk he conducted with Kopra in January to repair electrical components on the outside of the space station.
Peake was originally scheduled to come back to Earth at the beginning of June, but his homecoming was delayed when the launch of the replacement crew was pushed back.
That return journey began early yesterday morning when the three men had scrambled from the space station into the Soyuz TMA-19M spacecraft that had carried them into space on 15 December last year.
Closing the hatch of the Soyuz marked the end of Peakes Principia mission which had earned him an honour Companion of the Order of St Michael and St George from the Queen for his extraordinary service beyond our planet. The Soyuz then undocked from the space station and a four-minute 37-second burn of its rockets slowed its velocity to allow it to begin its plunge into Earths atmosphere. Shortly after this de-orbit burn, explosive bolts split the Soyuz into three parts.
The central, spherical orbital module containing the crew members plunged towards the Earth, friction on its forward-facing heat shield slowing its speed from 27,600kph to 830kph (17,000mph to 500mph) while enveloping the craft in a ball of superheated plasma that raised outside temperature to 1,600C. The remaining parts of the craft, which included its service module and control systems, were allowed to burn up in the atmosphere.
During the descent, Peake, wearing a Sokul spacesuit, was strapped into the right-hand seat, with Malenchenko in the centre. As the craft plunged towards Earth, the crew were forced back into their shock-absorbing seats and experienced a force of up to five times normal Earth gravity, a level that can cause blackouts.
The experience, according to one Nasa astronaut, Doug Wheelock, is like going over Niagara Falls in a barrel, but the barrel is on fire, while the Canadian astronaut Chris Hadfield described the descent as physically extremely violent its like 15 explosions followed by a car crash.
A few minutes later, the capsule deployed its main parachutes to further slow its descent. Then, just a few seconds before landing, its six landing engines were fired to cut its impact speed to 5kph, further cushioning its landing near the Kazakhstan city of Zhezkazgan at 10.15am British time.
The spacecraft then turned over several times after its relatively hard landing because of the relatively high winds on the steppe before it toppled over on its side.
The return to Earth had been controlled automatically by the crafts on-board computer. However, in an emergency, the crew, led by Malenchenko, could have taken control of their craft. In fact, the return trip went precisely according to plan, ending with a bullseye landing on its targeted arrival zone.
After exiting the craft the crew were taken into the care of medical experts to begin the lengthy process of readjusting to gravity. Then they were flown to Karaganda, the regional capital, by helicopter for a traditional welcoming ceremony involving gifts of bread and salt and Kazakh hats.
The trio were then scheduled to go their separate ways, with Peake taking a plane to the European Astronaut Centre in Cologne. Kopra heading for Houston and Malenchenko travelling to Star City, near Moscow.
Since he was launched into space on 15 December last year, Major Tim Peake has spent 186 days in zero gravity, has orbited the Earth 2,720 times in the International Space Station and has travelled a total of 114 million kilometres around our planet at an average height of 410km. During that time, he has run a marathon on a treadmill, taken a spacewalk to replace a failed electronics unit and carried out more than 250 experiments in medical science, radiation physics and materials.
It has been a spectacular experience, the 44-year-old astronaut observed towards the end of his mission though for all that time Peake, like other astronauts, has had to learn how to cope with a host of inconveniences: minimal changes of clothing (about once a week); having to remember to clip down every object he uses, including pens or notebooks, which would otherwise float away and get lost; and living off vacuum-packed drinks and dehydrated foods.
These are transient, albeit irritating experiences. But there will be lasting effects. In particular, Peakes lengthy spell of weightlessness will have considerable effects on his health. The astronaut will suffer severe weakening of his bones as calcium will have leached from them in zero gravity. This leaves astronauts susceptible to breaking bones, like sufferers of osteoporosis and because it requires hardly any effort to move around the space station in zero-gravity, his underused muscles will have lost mass.
To try to get around these effects, Peake has been exercising on treadmills and training bikes for several hours a day. It will still take him several months to return his body to a healthy state. In addition, doctors now know that eye-pressure changes occur in astronauts who have been in space for long periods. At present, most vision problems do not seem to be permanent.
Less predictable will be the psychological effects of Peakes return to Earth, a point stressed by Helen Sherman, the only other astronaut to fly in space under the UK banner.
I found it very strange after I came back, she told the Observer in an interview given before Peake set off for the international space station. I didnt have any backup from an office. I was pretty much on my own. I was recognised constantly. I would go for a tin of beans from the supermarket and be kept chatting there for hours. It was pleasant but very exhausting.
I was also surprised about what people wanted to know when I gave talks. I had been told to keep it personal, so I talked about what face cream I used but at the end most of the audience questions were about the science.
In fact, speech itself often proves difficult for returning astronauts, a point acknowledged by the Canadian astronaut Chris Hadfield. Right after I landed, I could feel the weight of my lips and tongue and I had to change how I was talking, Hadfield told reporters after his return from the space station several years ago. I hadnt realised that I had learned to talk with a weightless tongue.
Read more: https://www.theguardian.com/science/2016/jun/18/tim-peake-health-six-months-in-space