Artist and author writes that tech firm will provide all Gmail correspondence and gif novel he was working on, and post data from site to new domain post-by-post.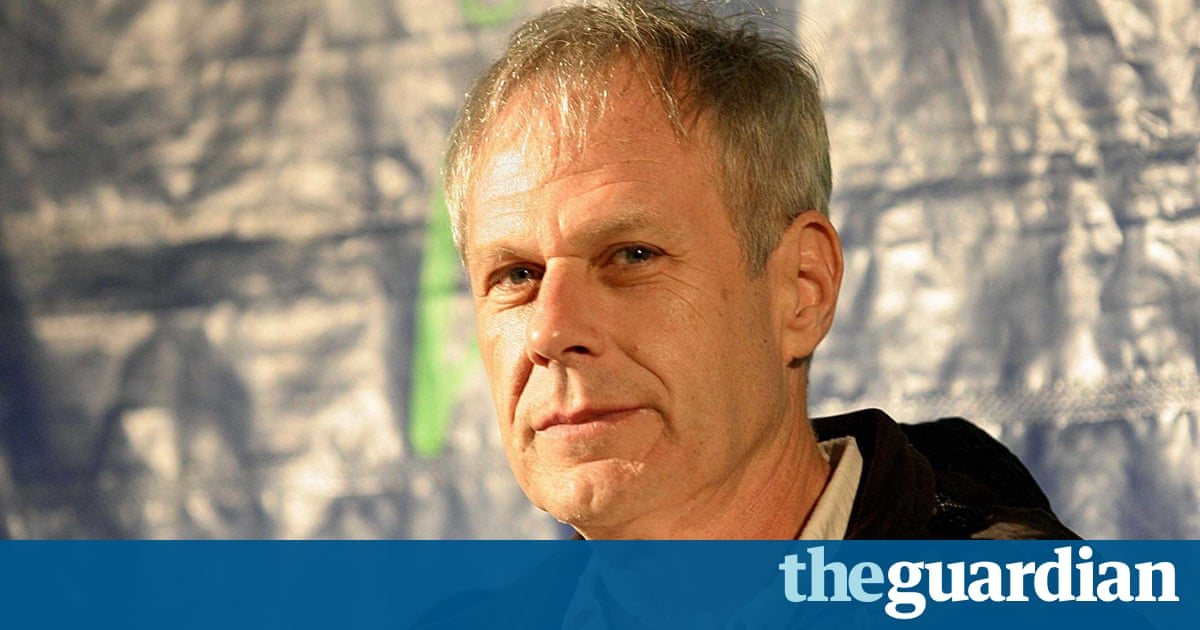 Artist and author Dennis Cooper re-launched his popular blog on Monday after months of legal disputes with Google, who many accused of censorship.
The artist posted a message on the blogs Facebook account on Friday to explain Googles reasoning for erasing his 14-year-old blog, which housed a gif novel he was working on.
According to Cooper, someone had reported a post on DCs Blog, which was hosted on the Google-owned Blogspot, from 10 years ago as they felt it constituted child abuse images, and Google immediately deactivated his account.
The post was part of a Self-Portrait Day series in which Cooper asked users to send him things related to a topic he selected.
In 2006, I did one of those posts where I asked people to send me things they thought were sexy, he wrote on Facebook. Cooper said he placed the post behind an adult content warning after seeing some of the responses.
Coopers DCs Blog had been a prime destination for fans of experimental literature and avant garde writing. It was updated six times a week, highlighting film, fiction and music he enjoyed. Coopers work often depicts sexuality and violence in graphic terms, and some of the writing and images dealt with similar themes.
When his blog was removed without warning, it raised first amendment concerns in the art community, and many were worried he may have suffered censorship at the hands of Google.
Its just yet another means by which certain members of the government or certain internet conglomerates have decided to make it impossible for culture to be produced, Stuart Comer, a curator at MoMA and a longtime fan of Coopers work, told the Guardian when the site was first taken down.
Coopers troubles started two months ago when his Gmail was disabled without reason. He later attempted to log into his blog and received a notice saying it was suspended due to a violation of Googles terms of service. Cooper lost 10 years worth of correspondence in his emails, all his blogposts, and a gif novel called Zacs Freight Elevator, which was slated for release in the coming months.
Cooper told the Guardian that Google originally provided no explanation for taking down his site and didnt respond to the lawyers he enlisted; even Google employees who were fans of his work were unable to uncover what happened.
Cooper received an outpouring of support from fans of his work which resulted in several articles on the issue from international media outlets, a statement of support from PEN America and a petition to recover the blog.
According to Coopers Facebook post, Google began negotiating with his lawyer on 15 July and eventually agreed to provide all the data from his disabled blog, the data from his 10 years of correspondence in his Gmail account and his novel. The data from his site will be put up on a new site, post-by-post on a new domain, starting on Monday.
Read more: https://www.theguardian.com/books/2016/aug/31/dennis-cooper-dcs-blog-relaunched-google-censorship
Martha Mills: How to talk to a woman wearing headphones, without seeming like a terrifying harasser.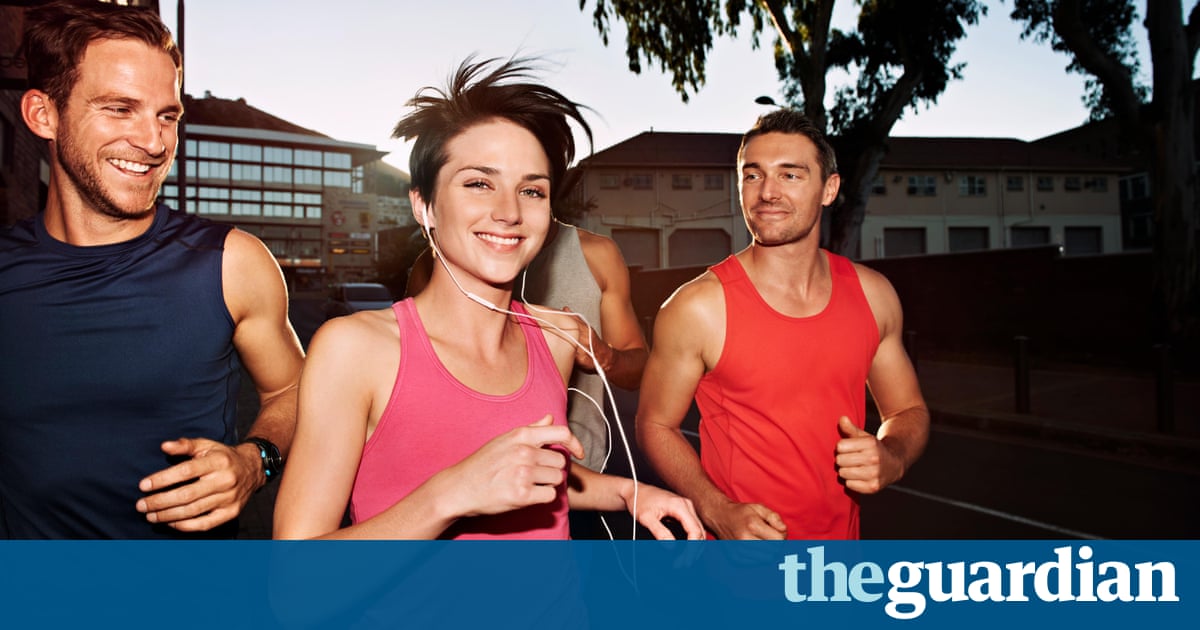 An article has surfaced from the quagmire of bilge that is The Internet and it has caused, not without reason, a small tornado of outrage. Written as dating advice for The Modern Man (a misnomer if ever there were one), it promises a solution to the hot n horny down-on-their-luck young bucks of the world who face the tedious obstacle of a woman wearing headphones, because how dare she. And no, it isnt a parody.
You can read it in its full entitled glory, or stick with me as I dissect each grubby, jaw-dropping delusion of psychopathic awfulness. Its going to be quite a ride.
How to Talk to a Woman Who is Wearing Headphones

These days, many women walk around playing with a smartphone or tablet device and are often wearing headphones and listening to music at the same time.

Yet, that doesnt mean you cant talk to them.

Of course, not all women are open to being approached because not all women are single and looking.

However, if a woman wearing headphones is single and hoping to meet a boyfriend (or even a new lover), she will almost always be happy to take off her headphones to give you an opportunity to create a spark with her.
The author, one Dan Bacon, could have saved us all a lot of bother here by answering his How to with Dont. Sadly he seems to have missed some basic behavioural science here; you see, the very reason I and many other women wear headphones isnt as a trivial obstacle to some throbbing hormone mountain, nor as a challenge for those blessed with an abundance of ego. Its a defence. A defence against the aural onslaught of modern life and especially the leering advances of said throbbing hormone mountains. In short, we wear them because we dont want to be talked to. Its basic physics really – we fill our ear holes to stop you from getting in.
But back to Dan:
What to Do to Get Her Attention

1. Stand in front of her (with 1 to 1.5 meters between you).

2. Have a relaxed, easy-going smile.

3. Is she hasnt already looked up at you, simply get her attention with a wave of your hand. Wave your hand in her direct line of vision so she cant ignore it.

4. When she looks at you, smile and point to her headphones and say, Take off your headphones for a minute and pretend to be taking headphones off your head, so she fully understands.

If she doesnt understand (most women will), simply gesture that you want to talk to her by briefly pointing back and forth from you to her and say, I want to talk to you for a minute.

In most cases, you wont have to go to that extreme, but some girls are shy and will be hesitant to take the headphones off right away because they are feeling a lot of nervousness and excitement about what is happening.

5. Then, do what we call Acknowledging the Awkwardness by quickly mentioning something about the awkwardness of the moment (see the conversation example below), to demonstrate you understand that approaching a woman in this way isnt the most common of experiences for either party.

This helps put her at ease and know that you are a cool guy who she can relax and open up to.
I dont know if these five steps are a common thing, but I have personally experienced this several times. At step 1 I know what you are doing and Im ignoring you, hoping the ground will open up and take one of us to the depths of somewhere Hellish, which would be more pleasant than this situation is developing to be. By step 3 Im not feeling excited and Im not feeling flattered as Dan later tells his readers I will be – Im feeling harassed. Straight up, dictionary definition harassed.
By step 4 Ive learnt that you cant understand a basic body language brush-off and are therefore a direct threat to my personal safety. My brain is in fight or flight, checking for escape routes, its trying to figure out just how aggressively youre going to react to any further action I take to extract myself from a situation entirely not of my own making and it is praying they use a flattering photo of me on the news, not that one when my front-facing camera went off accidentally that time.
According to step 5, the fact you have bullied me into one of the most awkward and scary moments of my life makes you a cool guy. Mr Bacon clearly has trouble spelling. It begins with a t, Dan.
Heres Dans interpretation of how the conversation goes once a man has used his infallible five-point Jedi mind trick to bludgeon a woman from her blissful state of aural security:
You: [Smile in a friendly, confident manner] Hey I know its not normal for people to talk to someone with headphones in, but I was walking along and saw you and thought wow, shes a cutie, I have to say hi. Im Dan, whats your name?

Woman: [Usually flattered by the compliment and impressed by your confidence to approach her like that] Jessica.

You: [Add in some humor] Coolnice to meet you Jessica. I dont normally talk to girls with headphones, but your big green headphones were just calling out to me.

Woman: [Most likely laughing, smiling and enjoying the interaction].

You: [Let her know that you have something to do/somewhere to go, so she understands that youre not going to stand there talking to her for 30 minutes] Anyway, so Im just out doing a bit of shopping at the moment. Im on my way to a store up the street. Hows your day going so far?
In his scenario, Jessica has just been waiting her whole life to be blessed with the attention of a complete stranger who mistakes hunched shoulders, darting eyes and rictus for laughing and smiling.
Heres how it plays out in real life. Trust me, Ive been it, seen it and spoken to the survivors:
Him: I see you dont want to be talked to but I find you physically attractive and Im making that your problem.

Her: Please leave me alone.

Him: F*** YOU, YOU STUCK UP B****, I DIDNT FANCY YOU ANYWAY.
With advice like this out there, its hardly any surprise, is it? These lonely men so desperately in search of conquests have been given permission, blessed with the entitlement to go forth and pluck their bounty using but five humble steps. So imagine their horror and indignation when that which has been promised doesnt want to be plucked and tells them to sling their greasy hook.
Next Dan lists the five mistakes men make when approaching a woman who is wearing headphones. Sadly not one of them is to sod right off.
Points 1, 4 and 5 are fairly inoffensive, generic dating guff (be confident, be engaging, be flirty), but oh boy, just try and get your noggin round points 2 and 3.
2. Allowing her to ignore him
Headphones are a great barrier between a person and the rest of the world.

That being said, if a guy wants to get a womans attention he needs to show confidence by being determined to get her to stop listening to the music and chat to him to him.
If a guy has a weak vibe or presence about him, a woman usually wont give in to his request for her to remove the headphones.

Women love to test guys to see how confident they really are and a favorite test of women is to ignore a guys attempts to converse with her and see what he will do next. Will he walk away in shame, or will he remain calm and continue talking to her in a confident, easy-going manner?

This is her way of gauging his interest in her and also a way of determining whether he is mentally and emotionally strong enough for a girl like her.

If a guy gives up at the first sign of resistance, most women will be turned off by his mental and emotional weakness as a man.
3. Allowing her to take control of the interaction
No matter how confident or challenging a woman might behave, she still dreams of meeting a guy who is more confident than her. A woman doesnt want to be forced to control an interaction with a guy (i.e. call the shots, boss him around), but she will if she has to.

Controlling an interaction with a woman is not about bossing her around, being arrogant or being too assertive. Instead, you simply need to assume the role of the man and let her be the woman. In other words, make her feel girly around you because you think, behave and feel (your vibe) so masculine.
The advice here is basically No doesnt mean no, it means keep going until you get what you want – the screaming will stop eventually. Because apparently thats what women want – and forms the basis for a million rape defence cases. Trust me, when we tell you to go away we arent testing your measure as a man, were testing how quickly your legs can carry you in an offward direction.
Put Dans advice into any other scenario for the true jaw-drop factor: Shopkeepers may lock their doors at night, but if you want a pint of milk, just hammer on the door until they open up. Theyll be flattered.
I appreciate the world of mating is hard but please, for the love of humanity, learn this: just because you want, doesnt mean you can have. Women are not commodities to be hunted and won, and if you have no luck finding someone to bump pink bits with, thats your problem, not our fault for not adhering to the playbook rules. Its a playbook we never signed up for and its only a game if both teams actually know theyre playing.
Nowhere in his advice does Dan tell his frustrated man-babies how to handle rejection with grace, because the advice is simply not to accept it. This attitude is why I and countless other women have been been chased down the street, followed home, physically restrained, spat at, verbally abused and generally made to feel like garbage, merely for trying to exist.
So when, I hear the whiny pissbabies ask, when am I allowed to approach hot single women? Simple.
If a woman has her headphones in, the answer is never – and before you bleat on about ooh, what if theres a fire?, shell smell it, even through all your bulls**t. If youre in a bar or party, her flirtatious smile may be the come-on youre looking for, but be prepared to accept that you read it wrong, politely wish her a good evening and toddle back off out of her life without 20 minutes of awkward pawing, insisting she let you buy her a rohypnoltini. But how about this; take up a hobby, ask your friends if they know of someone looking to date or (brace yourself for a whopper of a revelation) if youre looking for a horde of single, eligible women all looking for friendship-maybe-more in one convenient place, try a dating site.
Anyway, coming soon from Dan Bacon, How To Talk To A Woman Through A Fog Of Pepper Spray. Probably.
Martha Mills is on Twitter as @mittendamour
Read more: https://www.theguardian.com/science/brain-flapping/2016/aug/30/how-to-actually-talk-to-a-woman-wearing-headphones
Experts say human impact on Earth is so profound that Holocene must give way to epoch defined by nuclear tests, plastic pollution and domesticated chicken.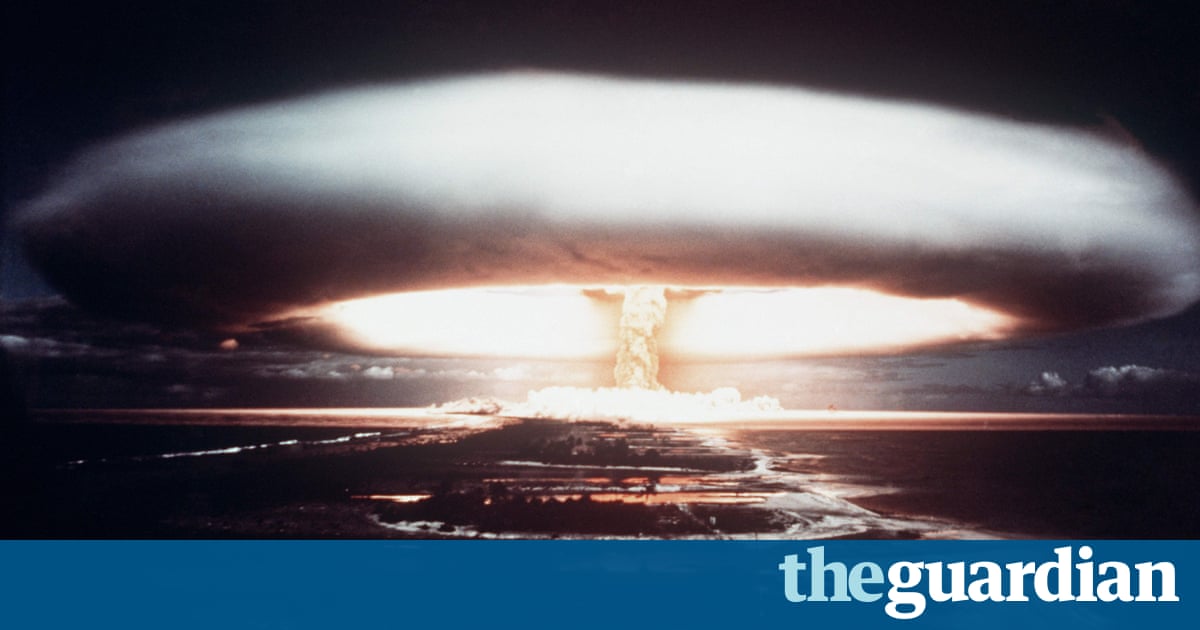 Humanity's impact on the Earth is now so profound that a new geological epoch the Anthropocene needs to be declared, according to an official expert group who presented the recommendation to the International Geological Congress in Cape Town on Monday.
The new epoch should begin about 1950, the experts said, and was likely to be defined by the radioactive elements dispersed across the planet by nuclear bomb tests, although an array of other signals, including plastic pollution, soot from power stations, concrete, and even the bones left by the global proliferation of the domestic chicken were now under consideration.
The current epoch, the Holocene, is the 12,000 years of stable climate since the last ice age during which all human civilisation developed. But the striking acceleration since the mid-20th century of carbon dioxide emissions and sea level rise, the global mass extinction of species, and the transformation of land by deforestation and development mark the end of that slice of geological time, the experts argue. The Earth is so profoundly changed that the Holocene must give way to the Anthropocene.
The significance of the Anthropocene is that it sets a different trajectory for the Earth system, of which we of course are part, said Prof Jan Zalasiewicz, a geologist at the University of Leicester and chair of the Working Group on the Anthropocene (WGA), which started work in 2009.
If our recommendation is accepted, the Anthropocene will have started just a little before I was born, he said. We have lived most of our lives in something called the Anthropocene and are just realising the scale and permanence of the change.
Prof Colin Waters, principal geologist at the British Geological Survey and WGA secretary, said: Being able to pinpoint an interval of time is saying something about how we have had an incredible impact on the environment of our planet. The concept of the Anthropocene manages to pull all these ideas of environmental change together.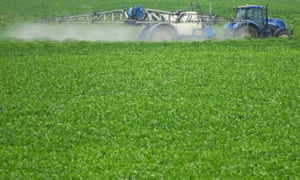 Read more: https://www.theguardian.com/environment/2016/aug/29/declare-anthropocene-epoch-experts-urge-geological-congress-human-impact-earth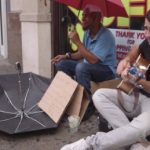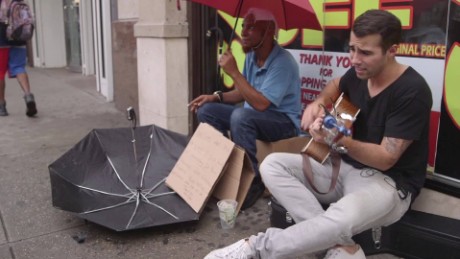 (CNN)On a rainy August afternoon, Chris Leamy sat on a pavement and waited for passersby to drop a dollar or two. But the 29-year-old isn't homeless. With a guitar in hand, he sits by homeless people in New York City and tries to help them boost their gains by playing a few tunes.
Up until 18 months ago, Leamy, like many of us, held a certain perception of the homeless image. "The homeless are incredibly forgotten. No one talks to them, no one looks at them, and I was probably guilty of that, honestly," he says. "I was nave and didn't realize how impactful just saying hello to someone can be."
But one day in early April 2015, he came upon a homeless woman on the subway who told him things would be much easier for her if she "had one of those" — pointing at his guitar. "I never thought of it that way, but she said homeless and less fortunate people are much more likely to get tips if they have a talent," Leamy remembers.
A few nights ago I was on the subway with my guitar and a woman looking for spare change said to me "I wish I played one of those, this would be easier." Got me thinking. So these last few days, I went around the subway and sat with a bunch of folks less fortunate than I am. I opened my guitar case and played a few songs. The money we made, I gave to them. I practiced for @websterhall May 1st, and they made a few bucks. #winwin I also heard some great stories along the way as we got to know each other. I look forward to sharing them with you. #heplaysforme #thestart #beawesometosomebody #websterhall
The encounter gave birth to an idea, which Leamy has been acting on ever since. On a weekly basis, he tries his new songs on the city streets, as a testing platform for himself to help him get comfortable in the singer/songwriter realm, and as a means of earning more money for a homeless companion.
Leamy recalls being "absolutely blown away" the first time he sat down with a homeless stranger. "It was definitely a life changing event for me because I just really didn't count on all of the inspiring stories and all of the incredible words of wisdom that I've encountered."
With a BA in Economics and a sales and trading day job for a large financial firm, Leamy decided to take his by-night musical initiative a step further. He created an online campaign called #HePlaysForMe, which has thus far successfully helped Miguel Correa, one of his impoverished friends, find housing and a job. He ultimately raised over $4,000 in one 30-day donation challenge.
Through his music, Leamy says he is compelled to do good. "I don't know if I would have ever thought about #HePlaysForMe if I was counting on music for income," he says. "Being able to use music which I love so much for something that helps someone else — I'm very grateful to have that opportunity to do that."
When I tried to give Eric the money after our set, he refused to take all of it. "You played, you need to keep some of it!" It was only a few dollars, but I thought that was incredibly gentlemanly of him. While we were taking this picture I slipped the rest into his jacket. Union Square, 4/5/6 Line #thestart #heplaysforme #beawesometosomebody
Almost a year into the project, the light Leamy decided to shed on the homeless population turned back to shine on him, with a big karma hug and a distribution deal with RED, Sony's distribution arm. RED's Tyler Blatchley confirmed Leamy's upcoming new music video, "American Man", will be released on September 2, and the full EP on September 16. The impact of his experience with the homeless is strongly reflected in his new song, with even a guest appearance by Correa in the music video.
Leamy doesn't see success stopping his homeless initiative, saying it keeps him grounded and focused on what really matters.
His biggest concern is that he doesn't want his work perceived as a gimmick. "The goal is to demonstrate credibility because the last thing I would ever want would be anyone to think I'm taking advantage of anyone. The goal is to shed light on these homeless people and humanize them," he says.
Read more: http://www.cnn.com/2016/08/27/health/chris-leamy-helping-homeless-songs-trnd/index.html
The University of Chicago sent a welcome letter to incoming freshmen, posted online Wednesday, where they made it abundantly clear that they do not support "trigger warnings" or "safe spaces" in classes or on campus.
In other words, students who may be susceptible to mental health issues, like post-traumatic stress disorder or panic disorders, are underserving of a warning that a lecture or guest speaker may aggravate those issues or traumatic experiences.
And just below a promise of inclusivity, respect and diversity, the university also stated that it would not provide zones on campus for students to freely visit where they can be sure to avoid hateful and re-traumatizing rhetoric. (In case, say, someone invites George Will, a Pulitzer Prize-winning columnist who likes to tell college audiences that rape victims are a privileged class on campus.)
But back to the issue of trigger warnings. Read the letter in full below:
"You will find that we expect members of our community to be engaged in rigorous debate, discussion and even disagreement," part of the note reads. "At times this may challenge you and even cause discomfort."
The problem with this interpretation of trigger warnings is that it presumes all participants have the same level of privilege. But many discussions are not just intellectual exercises for everyone people who face discrimination, have experienced violence or simply struggle with brain chemistry are at a disadvantage because they're potentially dealing with a mental health issue. A desire to be warned about potential triggers has nothing to do with people not wanting to "challenge" themselves academically.
What's more, research clearly shows that atmospheres that promote negative stereotypes can act as barriers to treatment, furthering stigma and causing additional psychological trauma.
A fundamental misunderstanding of triggering
Trigger warnings and safe spaces aren't a way to avoid disagreement or debate. The clinical version first appeared back in the the early 1900s when psychologists were working to classify "war neurosis," or the trauma of serving in the military. That led to the more modern discovery of PTSD and what "triggers" those painful memories of war.
Trigger warnings as we know them today gained steam from blogging platforms that emerged with the digital age, Buzzfeed News reported. They were created as a way to protect users from harmful content that may contribute to pre-existing mental health issues (i.e. sharing photos about an eating disorder that might "trigger" or, worse, "inspire" someone who is currently dealing with anorexia). The debate over using warnings filtered into college classrooms in the past few years.
Trigger warnings are potentially lifesaving for people who have dealt with traumas like sexual assault, hate crimes or violence. Eliminating these advisories and zones on campus suggests that someone should have to listen to someone who questions their humanity or experience.
This kind of insensitive rhetoric also implies that mental health issues or traumatic pasts those that require a safe space or a trigger warning render a student weak. And that type of attitude silences those who may be struggling.
Research shows that many people don't speak up when they're experiencing complications with their mental wellbeing. Referring to potentially serious, damaging content as something that could cause mere "discomfort" delegitimizes someone's experience. In reality, it's more than just feeling a little uncomfortable. Mental health disorders particularly those following trauma can cause panic attacks, difficulty sleeping, problems with concentration and more.
The complicated debate about trigger warnings
The national conversation has been tough on trigger warnings, with many arguing that these advisories have gone too far, impeding academic freedom. Critics of the practice suggest that universities are becoming too "politically correct" with an overuse of trigger warnings, but data suggests that this isn't necessarily representative of what's actually occurring on campuses. A 2015 survey found that many professors don't employ trigger warnings in their classrooms and students aren't exactly demanding them.
It's also important to point out that these warnings don't censor what's about to be said. They simply create an alert about content in the discussion that could prompt traumatic memories if a person happened to experience something related in the past.
There is not much research on the effectiveness of advisories, but some experts do recommend that professors at least alert students of the content if it could be triggering.
"Whether or not the warnings are required, I still think that it is ethically responsible to share with students your course content so that they can be prepared, given the high rates of sexual assault among college students," Elana Newman, a University of Tulsa psychology professor and research director of Columbia University's Dart Center for Journalism and Trauma, told the American Psychological Association in 2014.
At the very least, a small warning about sensitive content isn't a burden for instructors. A simple message saying "This lecture today pertains to sexual assault," perhaps, will give students some insight into what's about to be discussed and those who feel it may influence their mental health will be warned accordingly.
Why the way colleges talk about trigger warnings matters
Despite negative stances on this method of safeguarding psychological wellbeing, mental health is a growing concern for universities. Nearly 30 percent of students in 2014 reported experiencing a psychological health issue that negatively influenced their academic performance. Sexual assault which can lead to PTSD, among other conditions is also a prevalent issue. Approximately one in five women and one in 16 men will be sexually assaulted while in college.
While many modes of treatment for mental health issues encourage patients to face their traumas instead of avoiding them, classrooms are not therapist's offices and professors aren't mental health professionals. This kind of work requires a controlled and private environment outlined by the practicing clinician.
Twitter users who believe in the benefits of warnings and safe zones fired back at the University of Chicago, taking issue with the belittling tone of the letter:
Research from the National Alliance on Mental Illness shows more than 60 percent of college students who dropped out did so because of a mental health issue, which includes cases like PTSD and trauma.
Should every lecture be flagged if it mentions sex or war? No. Should professors and universities use good judgment when it comes to specific, detailed lessons or speakers that dive into sensitive subjects? Yes. If addressing this clear problem is solved with a small warning for class or providing a space for a student to discuss their beliefs without shame, so be it.
University of Chicago responds
In a statement to The Huffington Post, University of Chicago spokesman Jeremy Manier said that the letter wasn't meant to imply that trigger warnings and safe spaces would be "eliminated," but didn't elaborate.
The university's statement he shared went on to stress the importance of student support and counseling:
"Separately from the intellectual values expressed in the letter, the University encourages students to make use of the many support resources that exist on campus," the statement continued. "The University provides numerous resources for students' well being, including private counseling and other forms of support. There are also many campus groups that offer mutual support for students and other members of our community."
It's commendable that the university is affirming their commitment to students' mental wellbeing. But the welcome letter's language is, at best, easy to misinterpret and at worst, a warning that issues of support will be on the university's terms only.
Read more: http://www.huffingtonpost.com/entry/university-of-chicago-trigger-warning_us_57bf16d9e4b085c1ff28176d?section=&
Jill Soloways adaptation of Chris Krauss novel is funny and beautiful in its own way. But it can't transmit the intense pleasure of the ideas in the original.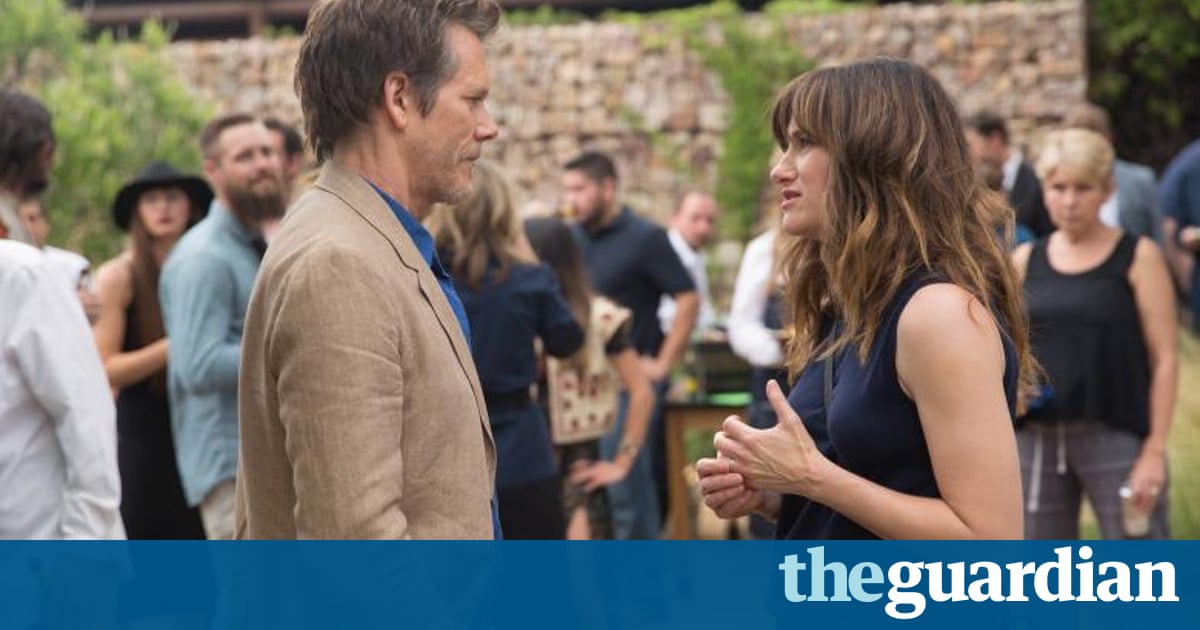 Chris Kraus had been describing her 1997 novel I Love Dick as funny for years by the time the news broke, in February, that Transparent creator Jill Soloway was adapting it for TV. Many wouldnt listen. Almost invariably, reviewers praise the book for its embrace of feminine abjection, although I see it more as comedy, she wrote in an essay for the Guardian.
Fair enough: I Love Dick is fun to read. Its minimal plot is propelled by perversity and real-life gossip: a film-maker named Chris Kraus and her husband, an academic who shares a name with Krauss then-spouse Sylvre Lotringer, spend an evening with a colleague of Sylvres. Chris becomes obsessed with their charismatic acquaintance, identified only as Dick ______. (The cultural critic Dick Hebdige, whose cease-and-desist notice led Kraus to excise the characters last name, filled in the blank himself.)
In her promising Amazon pilot, though Soloway heightens the frisson of Chris all-consuming crush, she doesn't come close to capturing the books intellectual pleasures. Her adaptation transforms I Love Dick into a simple half-hour comedy, with an expanded cast of characters and proper jokes. Some of them are scathing: at an academic gathering, a man blithely refers to Chris as the Holocaust wife a reference to Sylvres research that trivializes her own work and genocide in the same breath. Kathryn Hahn plays Chris as an awkward neurotic, ensuring that the character comes across as humorous and mostly sympathetic rather than fully unhinged.
But I Love Dick, the book, is punctuated by ideas more than events. Halfway through the book, Chris realizes: Through love I am teaching myself how to think. By this point, the torrent of erotic energy drummed up by her crush has given way to a series of essays that re-evaluate the underrated work of feminist artists such as Eleanor Antin and Hannah Wilke, and meditate on the story of American activist Jennifer Harburys marriage to disappeared Guatemalan guerrilla Efran Bmaca Velsquez. Theres suspense in I Love Dick, but its not about whether Chris will finally win Dicks love or what will become of her marriage. As the letters grow into a writing project, the question that emerges is whether this period of intense living will lead Chris to a new level in her art. The books still-growing influence is better proof than its actual resolution that it did.
Feminist criticism has a reputation for being dense and dour, but some of it is electrifying. From Judith Butlers academic treatises to the essays of Audre Lorde and Ellen Willis, the most resonant feminist essays are driven by the authors need to think her way to some form of liberation. And as Willis often wrote, liberation doesnt just mean political equality; its also about womens right to pleasure. Life without pleasure without spontaneity and playfulness, sexuality and sensuality, aesthetic experience, surprise, excitement, ecstasy is a kind of death, she wrote.
Soloway has called Krauss book the invention of the female gaze. Its a puzzling sort of compliment. I Love Dick was published in 1997. If it invented the female gaze, what were the Bronts and Virginia Woolf up to? I Love Dicks real innovation was to make the intellectual thrills of feminist criticism the engine of a novel and to heighten that novels reality through Chriss pursuit of pleasure. Its hybrid form was unique at the time. But now its influence is everywhere in feminist literature, from Sheila Hetis How Should a Person Be?, a novel that brutally deconstructs a real friendship, to Maggie Nelsons X-rated, theory-steeped memoir The Argonauts. Even Jenny Offills less formally subversive Dept of Speculation, narrated by a woman who sacrifices her writing career for family and then learns her husbands cheating, owes a debt to Kraus.
TV has, in the past decade or so, become as effective a medium for serialized narratives as literature. But the I Love Dick pilot proves the rule about television: it cant compete with books when it comes to expressing complex ideas. Jill Soloway is our most intellectual television creator working today. She seems determined to do Krauss text justice. Hahn periodically reads the books epigrams, like every letter is a love letter, as the words flash against a bright red screen. Chris, Sylvre (Griffin Dunne) and Dick (Kevin Bacon) even discuss their professional interests during a tense restaurant scene, though Sylvre and Dicks jargon-filled conversation is clearly meant to sound like pretentious noise.
In the book, Chriss encounter with Dick changes her relationship to art overnight; her understanding of Henry James and the Ramones becomes intensely personal. But a TV show cant capture the thrill of these discoveries because it cant give viewers more than a few seconds per episode of Chris writing down her epiphanies as Hahn reads them in voiceover. So the pilot translates this initial flood of inspiration into a scene of Chris typing on her computer, lost in a fantasy where theyre back at dinner and Dick follows her into the bathroom.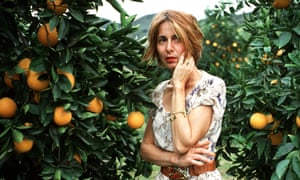 Read more: https://www.theguardian.com/books/2016/aug/25/i-love-dick-tv-you-still-cant-beat-the-book
When the National Museum of African and African American History and Culture opens in September it will house more than 35,000 artifacts, many of which were donated from the public or found in attics, basements and closets.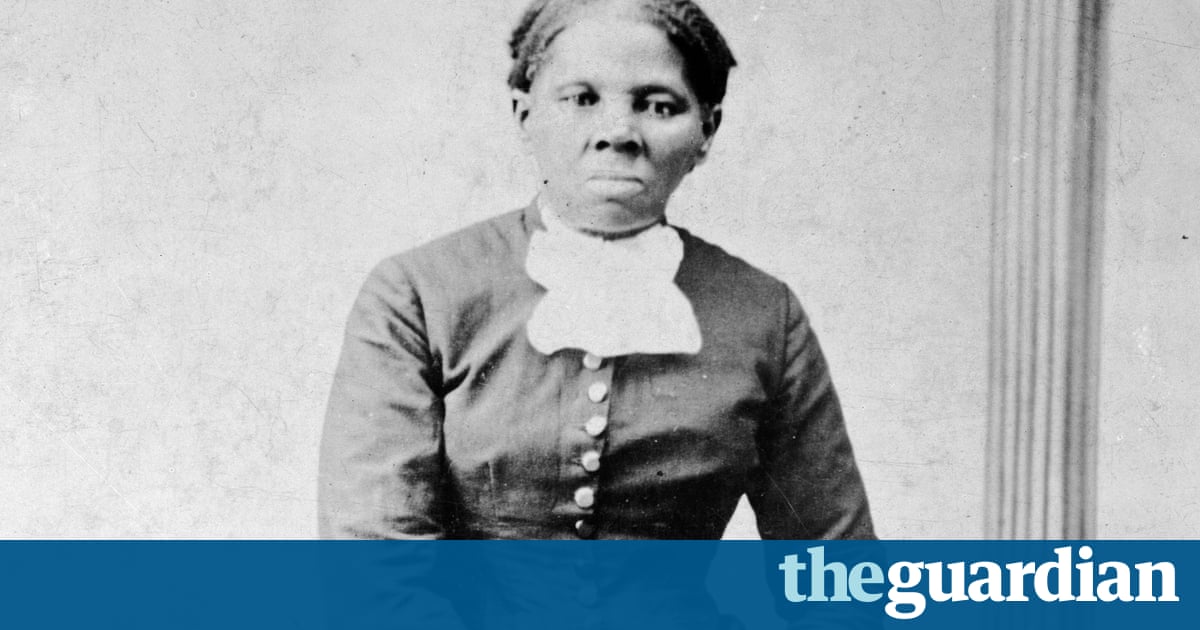 One morning in 2009, Lonnie G Bunch III took a phone call from Philadelphia historian Charles Leroy Blockson. Blockson is a well-known collector of African American literature, his Afro-American collection at Temple University, set up in the 1980s, houses 500,000 books, texts and other artifacts items the 82-year-old has accumulated over decades. He had called Bunch to let him know he had rare items that belonged to Harriet Tubman that he wanted to donate to the new Smithsonian museum, the last to be built on the National Mall.
I was convinced that that just wasnt true, recalls Bunch, founding director of the Smithsonians National Museum of African and African American History and Culture. I had been to her house in Mount Auburn, New York, and there were two artifacts.
Bunch headed north thinking hed get only a Philly cheesesteak out of the trip. But when the two met at Temple University, Blockson reached into a small box, and pulled out photographs of Tubmans funeral that Bunch had never seen. That got his attention. Then came a homemade knife and fork Tubman used to eat her meals. Finally, Blockson removed two items that caused a lump to form in Bunchs throat and left tears in his eyes. First was the silk shawl that Queen Victoria gave to Tubman 1897 as an invitation to the Diamond Jubilee.The second was Tubmans hymnal, a powerful reminder that even though she couldnt read, she kept close to her heart the songs that not only moved her spirit, but also helped guide slaves toward the northern US and Canada toward freedom.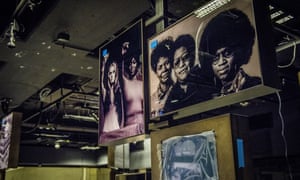 Read more: https://www.theguardian.com/culture/2016/aug/23/smithsonian-national-museum-african-american-history-donations
Sheldon Adelson-funded posters named students and professors at a college campus, saying they have allied themselves with Palestinian terrorists.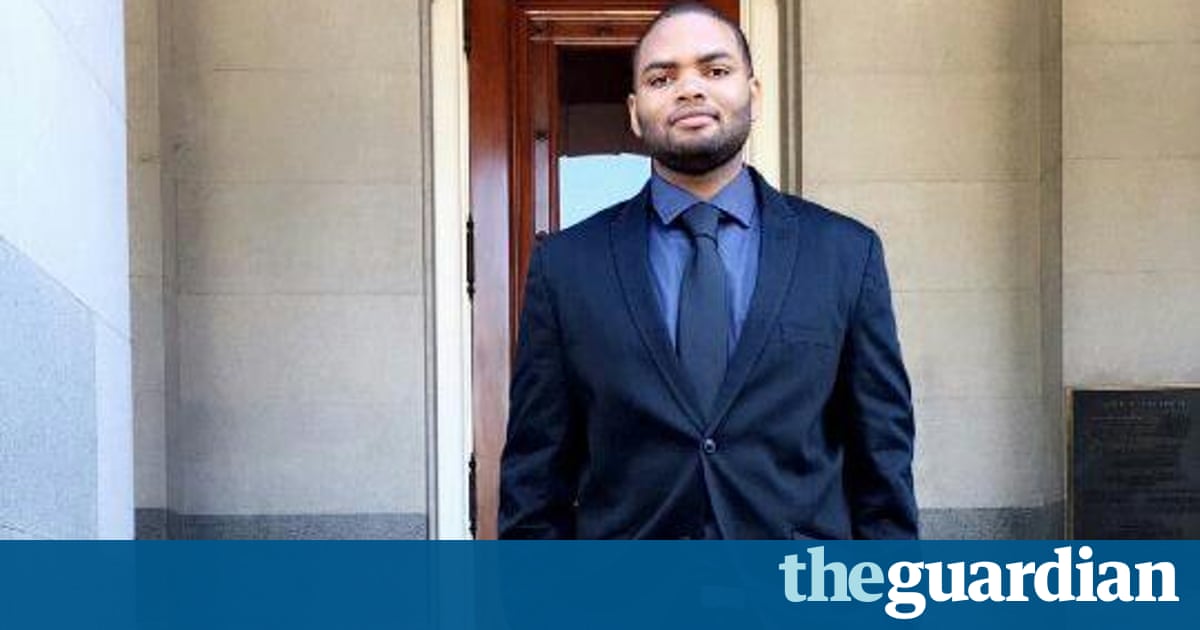 Sheldon Adelson, the Nevada casino mogul and conservative mega-donor, is leading a campaign against pro-Palestine groups on US college campuses and has funded posters that accuse individual students of supporting terrorism and promoting Jew Hatred.
The multimillion-dollar effort, which has launched at six campuses in California, is targeting the boycott, divestment and sanctions (BDS) movement that has become increasingly popular among American university students protesting the Israeli government.
At the University of California, Los Angeles (UCLA), recent Adelson-funded posters named 16 students and professors, saying they have allied themselves with Palestinian terrorists to perpetuate BDS and Jew Hatred on this campus. It further claimed BDS was a Hamas-inspired genocidal campaign to destroy Israel.
Robert Gardner, a 25-year-old UCLA senior, saw his name on one of the posters outside a grocery market. I was really shocked and felt really disturbed, he said.
They are trying to cast us as antisemitic, that we are somehow a discriminatory group, said the political science student, who is a member of the colleges Students for Justice in Palestine (SJP) organization. That is a completely spurious accusation. One of our core principles is anti-oppression and anti-racism.
Tensions surrounding Israel-Palestine campus activism have escalated in recent years, but SJP leaders said the posters identifying specific students were particularly aggressive and had led some of them to face online harassment and death threats.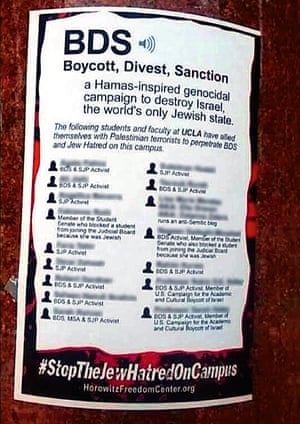 Read more: https://www.theguardian.com/us-news/2016/aug/22/sheldon-adelson-palestine-jew-haters-colleges-campuses
When Brazil won the Olympics in 2009, its future looked bright. Seven years on, as the Games come to a close, Rio's residents are counting the costs.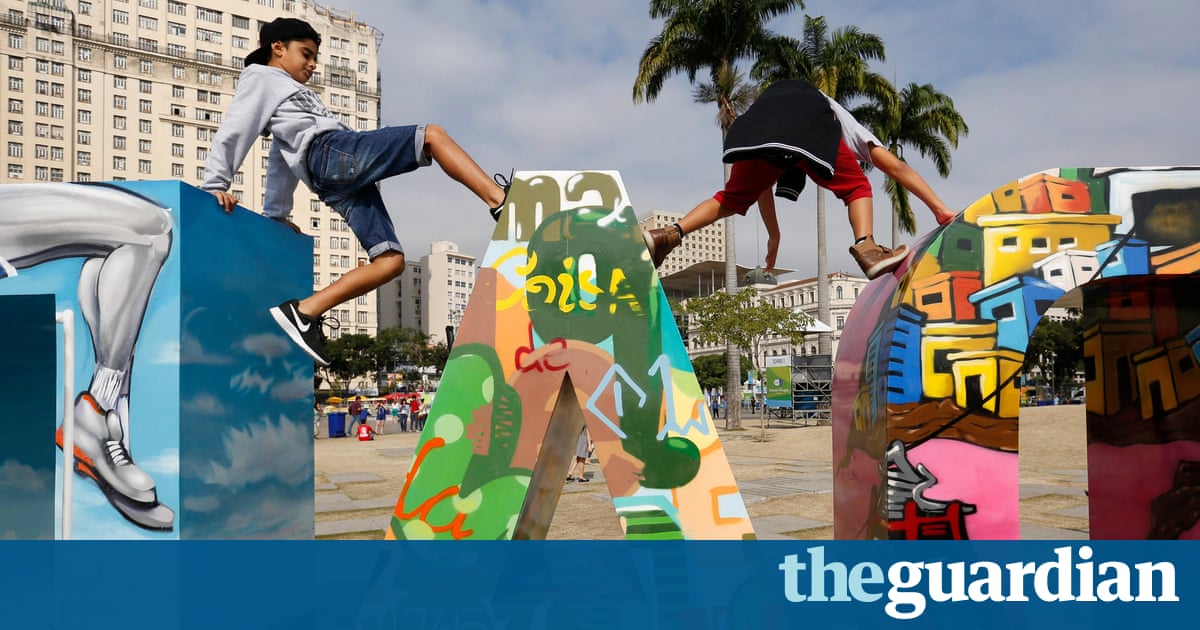 The Olympic Games arecoming to a close, having demonstrated once again that Rio de Janeiro knows how to organise and promote big events. But after theparty, and the billions spent to show the world that we deserve a place among the great democracies, comes the hangover; thebills begin to arrive, and we have noway to pay. As the festive air and thetourism subside, and with the Paralympics due to start in a matter ofweeks, the old problems remain.
It is now that the residents of Rio deJaneiro begin to wonder: what will the legacy be? As we present ourselves to the world, have we revealed our faults? Or has the power of our cultural creativity come to the fore? Therein lies the contradiction of Rio: the combination of beauty and poverty, hedonism and inequality, a carnival atmosphere and bloody violence.
Hosting the Olympics in Rio was the latest effort an extreme, titanic one to impose the ideal version of Rio over the complexities and contradictions of real Rio. In real Rio, the state government does not have enough money to keep police vehicles on the roads. Police stations are running out of paper. Hospitals are in a precarious situation. State universities are on strike: so far they have not received a penny towards the costs of the current academic year. Thestates 500,000 public servants havereceived their salaries late. Building work has been interrupted. Unemployment is increasing. Social andeconomic inequalities have become more pronounced. Just before the Olympics, Rio state declared a state ofemergency, shifting all these problems on to the shoulders of the federal government which handed it almost abillion dollars to prevent chaos duringthe Olympics. But Rios anxious population is already wondering not so much how the Gameshave gone as what will happen afterwards?
Eduardo Paes, the mayor of Rio de Janeiro, has done everything to try to stop a parliamentary inquiry commission being opened in the municipal chamber to investigate spending on theOlympics. Of the original promises made by Paes for the Games legacy, mainly involving investment in urban mobility and the reduction of pollution, barely half have been met on time. The Games proposed budget of $13bn was exceeded along time ago but a lack oftransparency over the real costs has fuelled suspicions of corruption. And there is more: in the weeks leading up tothe Games, the mayor was still racing to complete the building programme. Other pledged projects will be left in the in-tray of his successor, to be elected in municipal elections in October. The newly laid asphalt on main roads has already started to fail; on 21 April, a section of cycle path on Avenida Niemyer, along Rios waterfront, collapsed weeks after it was opened, killing two people. Public confidence in City Hall, already low, plummeted further. Today, 57% of Rios population do not trust the mayor.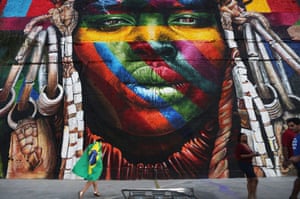 Read more: https://www.theguardian.com/books/2016/aug/21/rio-2016-olympic-games-brazil-legacy-party
From Michael Jacksons nose to the righteousness of Jan-Michel Basquiat, Tate has been analysing culture for over 30 mind-expanding years. He talks philosophy, Afrofuturism, and how black artists defy boundaries.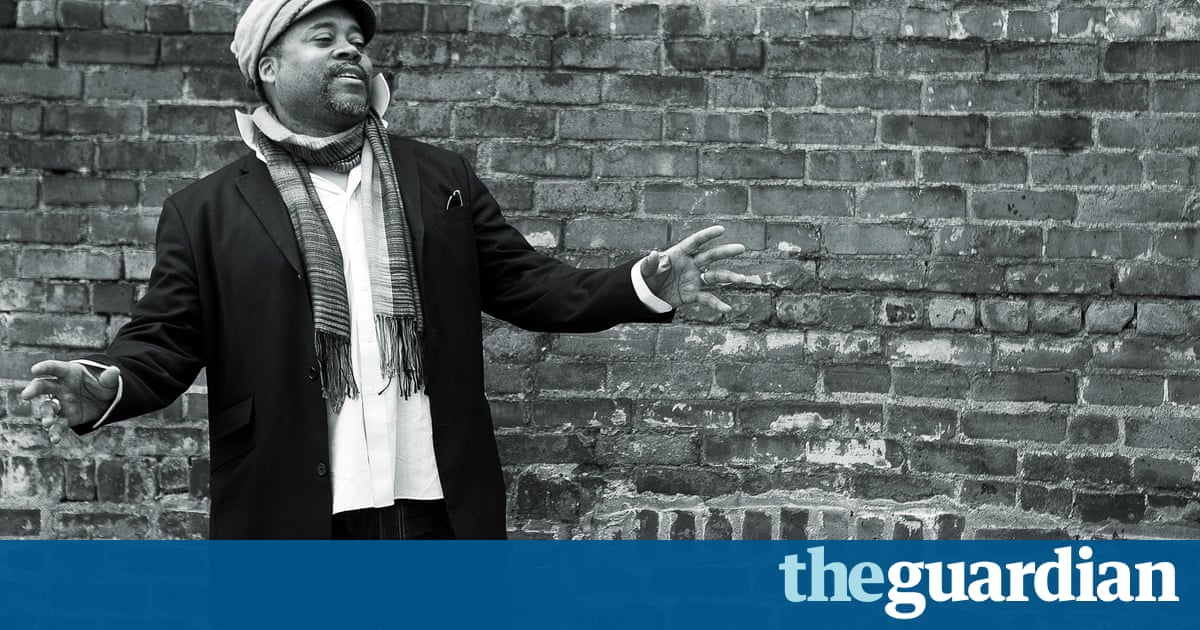 In his 1987 Village Voice essay I'm White! What's Wrong with Michael Jackson, Greg Tate wrote there was proof that God dont like ugly since the title of Michaels new LP, Bad accurately describes the contents in standard English. The searing critique was not just about the music, but about Jacksons new appearance, unveiled on the albums cover and in the Martin Scorsese-directed video. There was Jackson with a narrow pointy nose and pale skin, a look Tate unforgettably described as decolorized flesh a buppy version of Dorian Gray, a blaxploitation nightmare that offers this moral: stop, the face you save may be your own.
Still, as much as he disliked Bad for being as songless as Thriller is songful, Tates essay is also a backhanded love letter to what is still the bestselling album of all time. No amount of disgust for Jacksons even newer face (cleft in the chin) takes anything away from Thriller, Tate wrote. Thriller is a record that doesnt even know how to stop giving pleasure.
Tate and Jackson were the same age, and in 1987 the critic as adept at exploring the black experience in America in an essay as Jackson was at exploring it in a song had recently been hired as a staff writer for the Voice by legendary rock critic Robert Christgau after contributing for a few years. Digging into our black nationalist bag, as he put it, Tate wrote angrily about Jackson, but not without the sympathy of context: Jackson emerges a casualty of Americas ongoing race war another Negro gone mad because his mirror reports that his face does not conform to the Nordic ideal.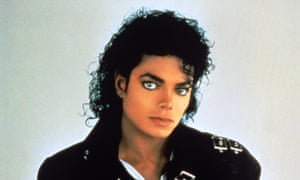 Read more: https://www.theguardian.com/books/2016/aug/20/greg-tate-flyboy-back-to-the-future