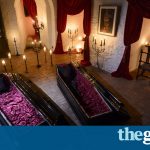 Canadian brother and sister spend Halloween night in the castle that inspired legend, with coffins for beds, after winning an Airbnb competition.
A Canadian brother and sister are passing Halloween night curled up in red velvet coffins in the Transylvanian castle that inspired the Dracula legend, marking the first time in 70 years anyone has spent the night in the gothic fortress.
The siblings from Ottawa bested 88,000 people who entered a competition hosted by Airbnb to get the chance to dine and sleep at the castle in Romania.
Events manager Tami Varma and her brother Robin, a PhD student, are the grandchildren of Devendra Varma, a scholar of English gothic tales and an expert in vampire lore who visited the castle in 1971.
They were asked in the competition: What would you say to Dracula if you met him? Tami Varma answered that their late grandfather was the worlds leading expert in Gothic Literature, and was considered to be an expert in Dracula We would do just about anything to stay as a guest with the original vampire who inspired him.
Adding to the eerie atmosphere on Monday, light snow fell on the 14th-century castle where Vlad the Impaler, the prince who inspired Bram Stokers Dracula novel, is believed to have stayed.
The pair arrived in a stagecoach drawn by two black horses as a buzzing drone filmed the event. The nerves are kicking in. Its becoming real, really fast, Tami, 31, exclaimed, climbing down from the stagecoach in a slinky red dress and boots.
She told castle manager Alex Priscu she was overwhelmed. This may be the best day of our lives. Her brother spoke little and at times seemed embarrassed.
They were greeted inside the castle by Dacre Stoker, the great-grandnephew of Bram Stoker and guardian of the Dracula legend who repeated the words used by Count Dracula: Welcome to my house! Enter freely. Go safely, and leave something of the happiness you bring!
They were to dine later on chicken paprikash, the meal described in the 1897 horror novel. A candlelit table was set, laden with Transylvanian smoked cheeses, fruit and bottles of plum and blackcurrant brandy.
The pair recalled their grandfathers trip to the castle 45 years ago. He left before the sun had set, in the daytime, and he heard footsteps, somebody following him, Tami said. So in a bizarre and interesting way we are honoring him tonight, and we know hes with us in the castle.
Whether Count Dracula would make an appearance during the night remained a mystery that nobody in Bran Castle would reveal on Halloween.
.
Read more: https://www.theguardian.com/lifeandstyle/2016/oct/31/dracula-castle-spend-night-airbnb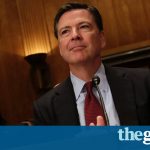 The former prosecutor and deputy attorney general has grappled with a series of contentious issues, including surveillance and the Ferguson effect.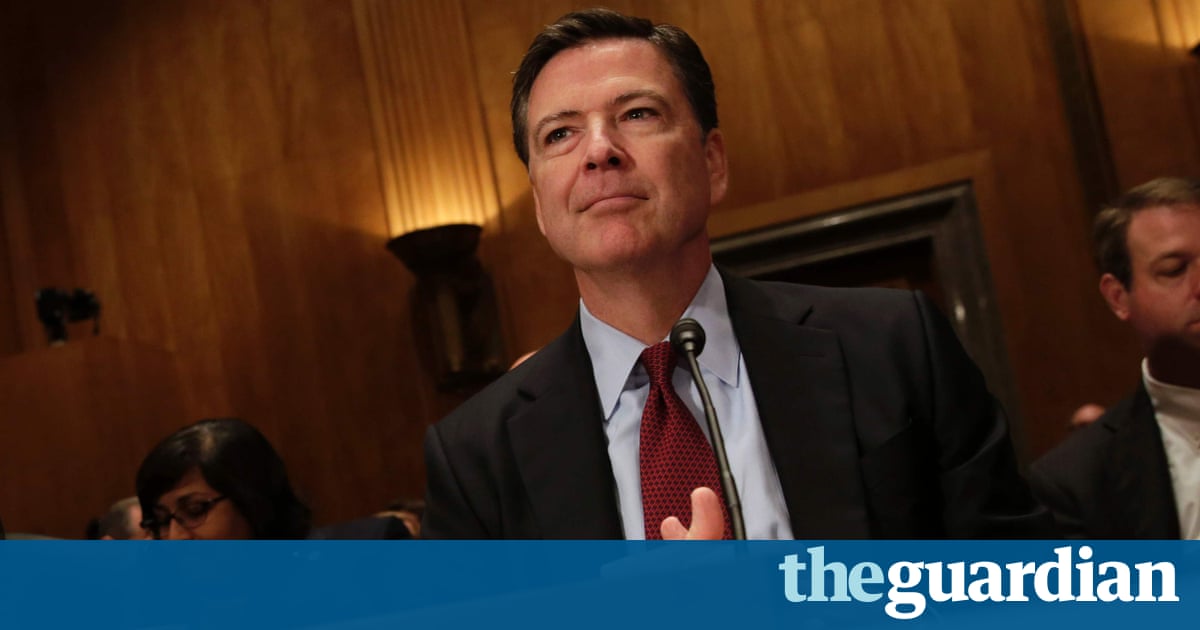 Three days ago, James Comey was one of Donald Trump's symbols of Washington corruption and a law enforcer of the highest integrity to Hillary Clintons campaign. On Sunday, the FBI director was the most controversial figure in the capital, heroic to Trump, irresponsible to Clinton and puzzling to nearly everyone.
Comey has a long history of trying to walk political tightropes, to varying success, dating to the earliest days of his career.
Comey, a career prosecutor who grew up in New Jersey and studied religion and chemistry, had his first brush with a high-profile investigation came in 1996, after a stint with the US attorney for New York. That year, he joined a Senate investigation into Bill and Hillary Clintons real estate investments, named Whitewater after a failed venture they joined.
He remained in the background of an investigation that ultimately petered out, but Comey soon joined two prestigious prosecutors offices, in eastern Virginia and Manhattan, where he pursued high-profile cases against identity thieves, a top Credit Suisse banker and Martha Stewart.
In 2003, he was named deputy attorney general in the administration of George W Bush, becoming a dissenting voice against surveillance programs of the National Security Agency revealed in 2005 by the New York Times.
Comey later testified to Congress that one night in March 2004, with attorney general John Ashcroft hospitalized for an emergency procedure, he raced to the sickbed to prevent the renewal of warrantless wiretapping programs which the justice department had determined were illegal.
Comey arrived just before Bushs top lawyer and chief of staff, and Ashcroft did not sign the renewal. "I was angry," Comey told the Senate in 2007. "I thought I just witnessed an effort to take advantage of a very sick man, who did not have the powers of the attorney general because they had been transferred to me. That night was probably the most difficult night of my professional life."
The next day, Bush modified the wiretapping program.
In those hearings, about possible misconduct by the White House chief counsel and, ironically, missing emails from the Republican National Committee, Comey told Congress he felt it imperative that the justice department stand outside partisan politics.
The Department of Justice, in my view, is run by political appointees of the president, he testified. But once they take those jobs and run this institution, its very important in my view for that institution to be an other in American life.
My people had to stand up before juries of all stripes, talk to sheriffs of all stripes, judges of all stripes. They had to be seen as the good guys, and not as either this administration or that administration.
Comey left the justice department in 2005 for Lockheed Martin, the largest military contractor in the US, and eventually an investment firm and Columbia Law School. In 2013, Barack Obama nominated the registered Republican to lead the FBI, joking that the 6ft 8in prosecutor was a man who stands very tall for justice and the rule of law.
He was confirmed as the agencys seventh director in a 93-1 vote only Kentucky senator Rand Paul voted against him, over domestic drone surveillance and quickly took on a series of controversial cases.
Though he opposed the NSAs warrantless wiretapping, Comey has emerged as a steady advocate of US security agencies since the Guardian revealed a host of programs in 2013, a system that gave the FBI access to a trove of data. Comey has repeatedly argued that security agencies should be given tools to bypass private encryption, and took the FBI to court against Apple over unlocking the phone of one of the San Bernardino terrorists.
Were asking Apple to take the vicious guard dog away and let us pick the lock, he told Congress in March. Its not their job to watch out for public safety. Thats our job. The logic of encryption will bring us to a place in the not too distant future where all of our conversations and all our papers and effects are entirely private.
The legal battle ended in anticlimax, as the FBI found another way into the iPhone. It has since said that the hack it used does not work on newer phone models.
Comey has walked a careful line on race and police killings. Last year he said it was unacceptable that the Guardian and Washington Post had better data on police shootings than the federal government, but also dipped into controversy by suggesting a Ferguson effect named after sometimes violent protests in Ferguson, Missouri, over the police shooting of an unarmed black teen may cause police officers to step back from their responsibilities.
Comey conceded he lacked evidence for that claim, which led him into an unusually public disagreement with the president, who warned last year: What we cant do is cherry-pick data or use anecdotal evidence to drive policy or to feed political agendas.
Since then, tentative research by the justice department and a St Louis criminologist has suggested the Ferguson effect is plausible as an explanation for a single-year spike in violent crime.
The director rose to national prominence in July, when he announced the FBI's findings in its investigation into whether Clinton and her staff had acted criminally in their use of a private email server. He concluded there was no evidence of intentional wrongdoing.
Comey used a press conference itself a break from tradition and his original sin, in one former officials words to lay out the facts at the time, correct several false claims by Clinton, and castigate her and her staff for their extremely careless email practices. He was then called to Congress to defend his decision, which ended months of expensive and inconclusive Republican investigations.
Read more: https://www.theguardian.com/us-news/2016/oct/30/james-comey-fbi-director-hillary-clinton-email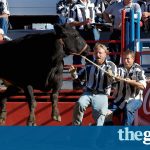 Cash prizes and the chance to be treated like a regular person are the lure for inmates braving angry bulls and bucking horses at Louisianas biggest prison.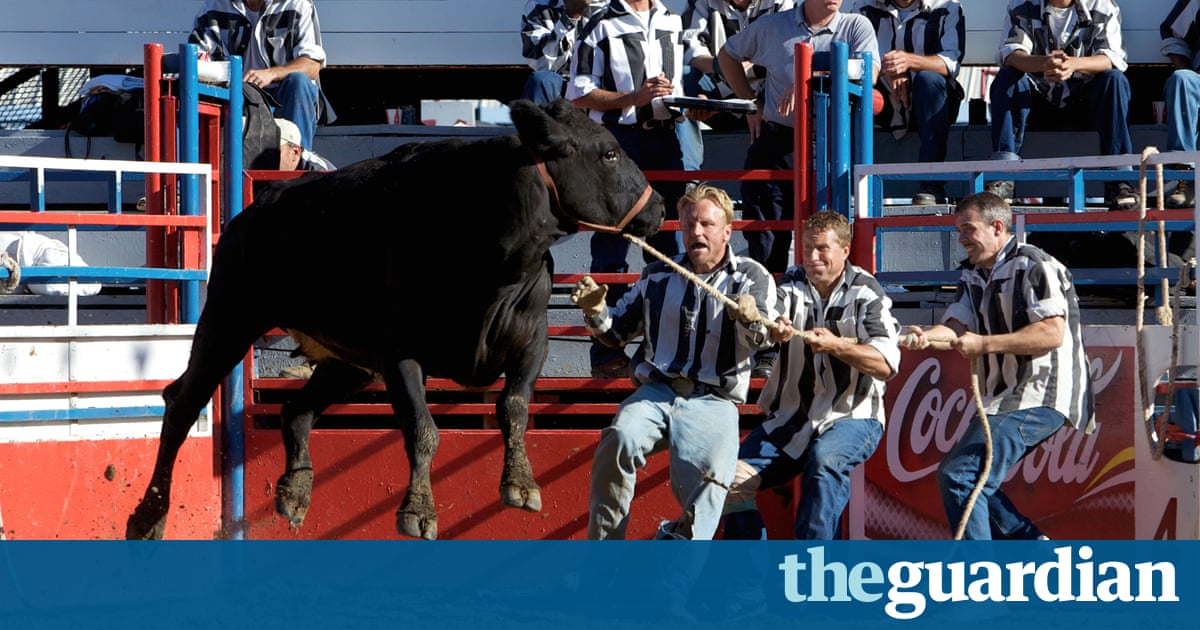 Four men wearing black-and-white stripes take their seats at a table. They have only a split second to brace themselves before a bull charges through the gate, flinging them into the air amid cheers from the 11,000-strong crowd.
When the dust settles, both the bull and the men return to their cages.
This is the Angola Prison Rodeo, a 53-year-old tradition at the biggest and most notorious prison in Louisiana, the incarceration capital of the world.
The prison rodeo is a distinctly American spin on the Roman Colosseum, and Angolas is the last remaining show in the country. For $20 a ticket, thousands flood into the 18,000-acre prison each Sunday in October and one weekend in April to watch inmates battle bucking horses and angry bulls.
Most are tossed to the ground immediately. Some break bones or worse. Those who manage to hang on are awarded varying amounts of cash depending on the riskiness of the event.
Theres convict poker, in which a bull is released on four inmates at a poker table. Whoever manages to stay in their chair the longest wins $250. The most dangerous event is guts and glory, where inmates try to pluck a poker chip from between the horns of a charging bull for a chance at the grand prize: $500.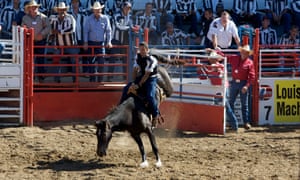 Read more: https://www.theguardian.com/us-news/2016/oct/29/angola-prison-rodeo-louisiana
After being criticised as arrogant for not responding to his prize, artist says he will attend award ceremony if possible.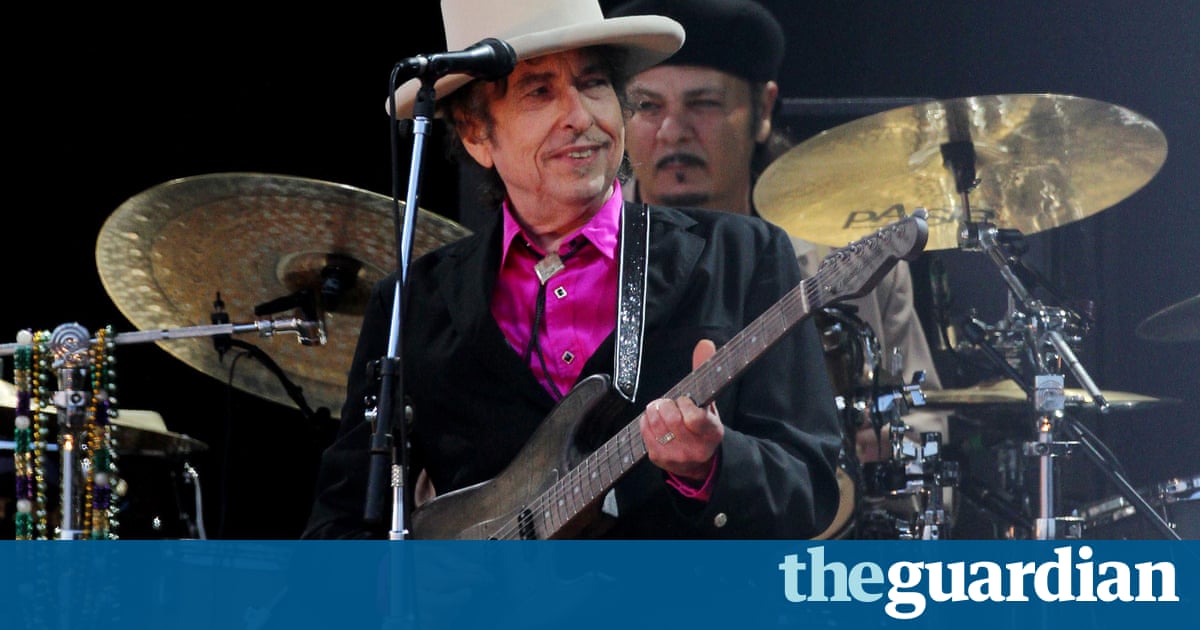 Bob Dylan was left speechless by the news that he was to be awarded the Nobel prize for literature, he has said, breaking more than two weeks of silence since the announcement.
The artist was criticised as arrogant by a prominent member of the academy that awards the prize last week, having failed to respond to repeated calls. Even a brief acknowledgement of the award was removed from his website soon after it appeared.
But, in a call with Sara Danius, the permanent secretary of the Swedish Academy, Dylan said: I appreciate the honour so much, adding: The news about the Nobel prize left me speechless.
And, in a separate interview with the Daily Telegraph his first since the award he said he would absolutely attend an award ceremony if its at all possible. Dylan told the paper: Its hard to believe amazing, incredible. Whoever dreams about something like that?
The Nobel Foundation, which released details of Dylans conversation with Danius on Friday, said it had not yet been decided if the artist would attend any events during the Nobel week in Stockholm in December.
The Nobel Foundation will share information as soon as it is available.
Dylans spokesman did not respond to requests for clarification.
Making the award announcement, Danius compared Dylans work to that of ancient Greek writers Homer and Sappho. Asked about the comparison, Dylan said: I suppose so, in some way. Some [of my own] songs Blind Willie, The Ballad of Hollis Brown, Joey, A Hard Rain, Hurricane and some others definitely are Homeric in value.
He declined to remark on the meanings of those songs, however. Ill let other people decide what they are, he said. The academics, they ought to know. Im not really qualified. I dont have any opinion.
Theres a certain intensity in writing a song, he added. You have to keep in mind why you are writing it and for who and what for.
The singer also tied songwriting to his interests in painting and sculpting, though he recognized that not all of his ambitions would achieve the same success as his music.
Id like to drive a race car on the Indianapolis track. Id like to kick a field goal in an NFL football game. Id like to be able to hit a hundred-mile-an-hour baseball. But you have to know your place. he said. There might be some things that are beyond your talents.
Everything worth doing takes time. You have to write a hundred bad songs before you write one good one. And you have to sacrifice a lot of things that you might not be prepared for. Like it or not, you are in this alone and have to follow your own star.
The academy announced that Dylan would be awarded the prize on 13 October, saying he had created new poetic expressions within the great American song tradition.
But that was followed by silence, leading to criticism of Dylan and speculation over whether or not he would even accept the honour. On the night that the announcement was made, Dylan played a gig in Las Vegas but did not refer to the news.
A week later, the words winner of the Nobel prize in literature appeared on his website, along with a promotion of a new book of his lyrics. But that had been taken down by the next day.
Soon afterwards, in comments broadcast on a Swedish television station, the writer and academy member Per Wastberg said Dylans failure to respond to overtures was impolite and arrogant and put the academy in an unprecedented situation.
Read more: https://www.theguardian.com/music/2016/oct/29/im-speechless-says-nobel-winner-bob-dylan-as-he-breaks-his-two-week-silence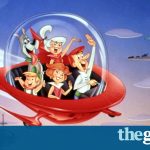 Company report describes network of aircraft that can take off and land vertically and lays out plan in support of companies attempting to build them.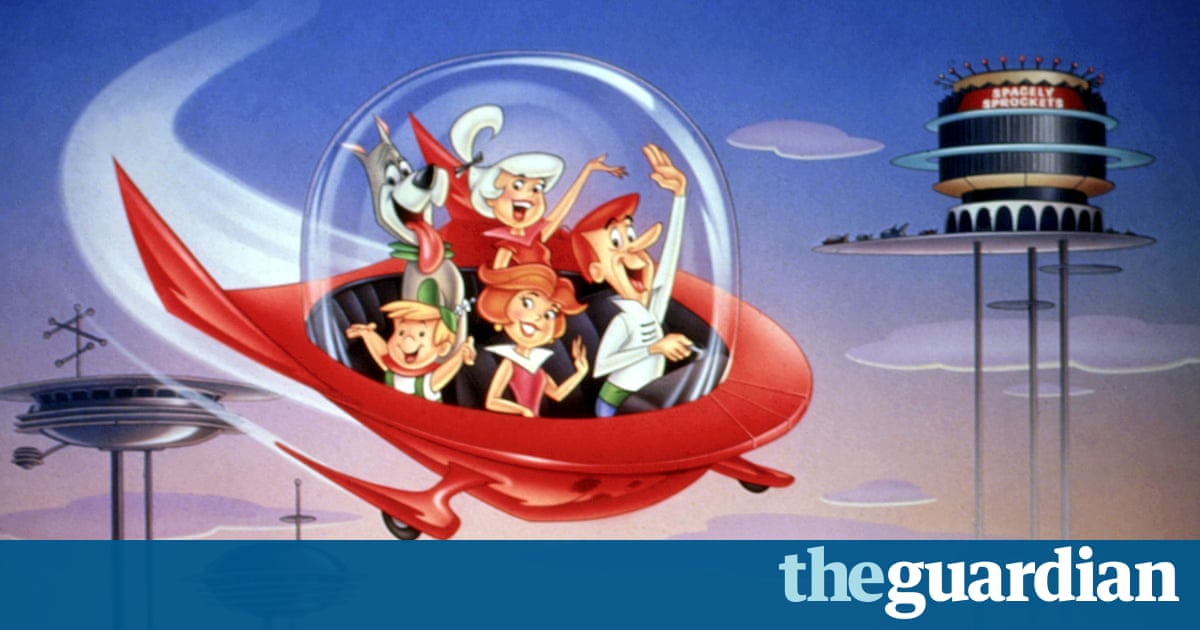 Uber's eyes are on a new prize: flying cars.
Outlined in a white paper published this week, the companys chief product officer, Jeff Holden, describes a network of small, electric aircraft that can take-off and land vertically (VTOL, or vertical take-off and landing, aircraft) to enable speedy and reliable commuting that it claims will ease congestion in cities.
Uber doesnt plan to build any of these flying cars, but has produced a plan called Elevate to set out what needs to be done for the dozens of companies that are building them, including Terrafugia, AeroMobil, Moller International and Pal-V.
It's a little like how Elon Musk bequeathed to the world his idea for the Hyperloop transport system, which two independent companies are battling to implement.
On-demand aviation has the potential to radically improve urban mobility, giving people back time lost in their daily commutes, says the paper, which points out that an average San Francisco resident spends 230 hours commuting between work and home each year. Thats half a million hours of productivity lost every single day.
In cities such as Los Angeles and Sydney the problem is even more acute, with residents spending seven weeks each year commuting two of which are in gridlock while in Mumbai the average commute takes 90 minutes.
For all of us, thats less time with family, less time at work growing our economies, more money spent on fuel and a marked increase in our stress levels, says Ubers report.
Uber argues that it will be cheaper to build infrastructure for a network of flying cars than it would be to build roads, railways and bridges, as mini airports called vertiports could be built on top of buildings. Moreover, the aircraft wouldnt have to follow fixed routes, which should eliminate bottlenecks caused on the ground by single accidents or roadworks.
It's not entirely altruistic. Once enough of these vehicles exist, Uber could then use its network to connect those vehicles with paying passengers and use software to plan the optimal route from A to B for a fee.
Not everyone is convinced by Ubers grand plan.
"The paper is good, it goes over all the details, but they have underestimated the certification process and air traffic control," said Colin Snow, CEO of Skylogic Research, which specializes in unmanned aerial systems.
He points out that aeronautical engineer Molton Taylor had the same vision in the 1940s, proposing something called the Aerocar. This is the Silicon Valley version of that, he said.
Aviation is highly regulated and gets more complex as time goes on. "The assumption that technology will somehow fix the problem is hubris," he said, pointing out that it took 10 years of negotiations with the Federal Aviation Authority to create regulation for small drones.
Snow isnt the only one to detect the hubris. Bhaskar Chakravorti, an economics scholar from Tufts University, added: We see this hubris over and over again, like when Uber went to China and look what happened. Its all about how big and mighty they are and what their strategic intent is, but ultimately they are feeding their egos.
Uber's posturing could help build excitement and momentum for the brand to encourage more people to use the companys vanilla car-sharing.
Look at Google. It goes into all kinds of experiments that dont make any money largely because theres a brand halo that keeps people attached to Googles search engine and Gmail for the ad revenue, said Chakravorti.
However, in the past few years there has been a renewed interest in personal aviation from those who made their millions from social networks and search engines. Googles Larry Page, for example, has invested in two flying car startups, Zee Aero and Kitty Hawk.
In some ways, the flying car is a metaphor for a future where all our needs are taken care of by technology.
We grew up watching the Jetsons so flying cars are part of a vision of the future where our lives are made so much easier through a combination of seamless transportation and automation, said Chakravorti.
That utopian vision has been combined with a very personal pain point for entrepreneurs like Uber CEO Travis Kalanick: no matter how successful you are, you still have to spend time sitting in traffic.
The result? A lot of clever people and money are gravitating towards solutions to that problem, whether through developing cars that drive themselves or take to the air.
"It comes from trying to solve a personal problem and then externalizing it," Chakravorti said. This obsession with flying cars takes the intellectual and financial capital away from the real problems that need to be solved.
Read more: https://www.theguardian.com/technology/2016/oct/27/uber-flying-cars-vtol-aircraft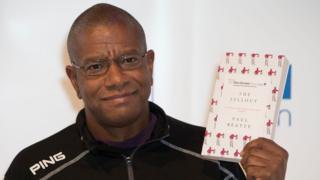 Paul Beatty has become the first US author to win the Man Booker Prize with his racial satire The Sellout.
His novel tells the story of a young black man who tries to reinstate slavery and racial segregation in a suburb of Los Angeles.
Amanda Foreman, chair of the judges, said the book managed "to eviscerate every social taboo".
Beatty's win was announced at a ceremony at London's Guildhall on Tuesday.
Picking up the 50,000 prize from the Duchess of Cornwall, Beatty, 54, was clearly overwhelmed with emotion and struggled for words as he began his acceptance speech.
"I hate writing," he admitted later in the speech.
"This is a hard book," he went on. "It was a hard for me to write, I know it's hard to read. Everyone's coming at it from different angles."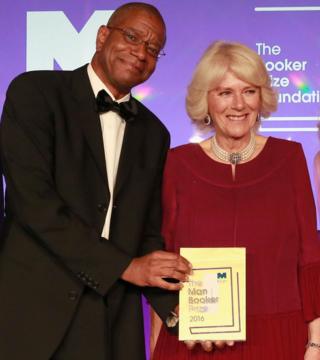 This is the third year that the 50,000 prize has been open to writers of any nationality. The shortlist included two British, two US, one Canadian and one British-Canadian writer.
The Sellout beat five other novels, including Madeleine Thien's Do Not Say We Have Nothing, the bookies' favourite, and Graeme Macrae Burnet's Scottish crime thriller His Bloody Project.
'Top of their game'
Foreman said the judges took about four hours to reach their unanimous decision.
She said The Sellout was "a novel for our times" that contained "an absolutely savage wit" reminiscent of Jonathan Swift or Mark Twain.
"This is a book that nails the reader to the cross with cheerful abandon," she elaborated. "But while you are being nailed you are being tickled."
Beatty was "someone writing at the top of their game", she added.
"This is a first-class piece of serious literature wrapped up in a shawl of humour."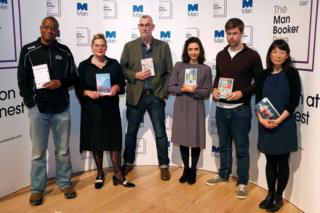 The novel is narrated by Bonbon – a resident of the fictional "agrarian ghetto" of Dickens on the southern outskirts of Los Angeles, which has been removed from the map to save California from embarrassment.
Bonbon is on trial in the Supreme Court for attempting to reinstitute slavery and segregation in the local high school as a means of bringing about civic order.
Frances Gertler, web editor at Foyles bookshops, described The Sellout as "a smart satire with a memorable narrator".
"Brave and funny – it takes a bit of getting into but once there, you don't want to leave," she said.
Waterstones fiction buyer, Chris White, said: "The Booker judges have awarded the most significant of literary prizes to what feels like the most significant novel to have emerged in these strange and difficult times."
Born in Los Angeles in 1962, Beatty's three previous novels are Slumberland, Tuff and The White Boy Shuffle. He now lives in New York.
The shortlisted authors each receive 2,500 and a specially bound edition of their book. The winner receives a further 50,000.
This is the second consecutive Man Booker Prize success for independent publisher Oneworld, following Marlon James's win with A Brief History of Seven Killings in 2015.
---
The Man Booker 2016 shortlist: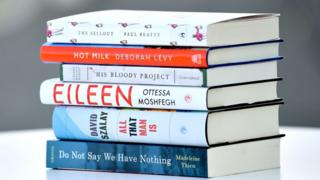 Paul Beatty (US) – The Sellout
Deborah Levy (UK) – Hot Milk
Graeme Macrae Burnet (UK) – His Bloody Project
Ottessa Moshfegh (US) – Eileen
David Szalay (Canada-UK) – All That Man Is
Madeleine Thien (Canada) – Do Not Say We Have Nothing
---
Follow us on Twitter @BBCNewsEnts, on Instagram, or if you have a story suggestion email entertainment.news@bbc.co.uk.
Read more: http://www.bbc.co.uk/news/entertainment-arts-37770363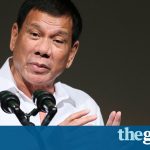 I want them out, says Rodrigo Duterte on visit to Japan, saying there will be an end to war games with US military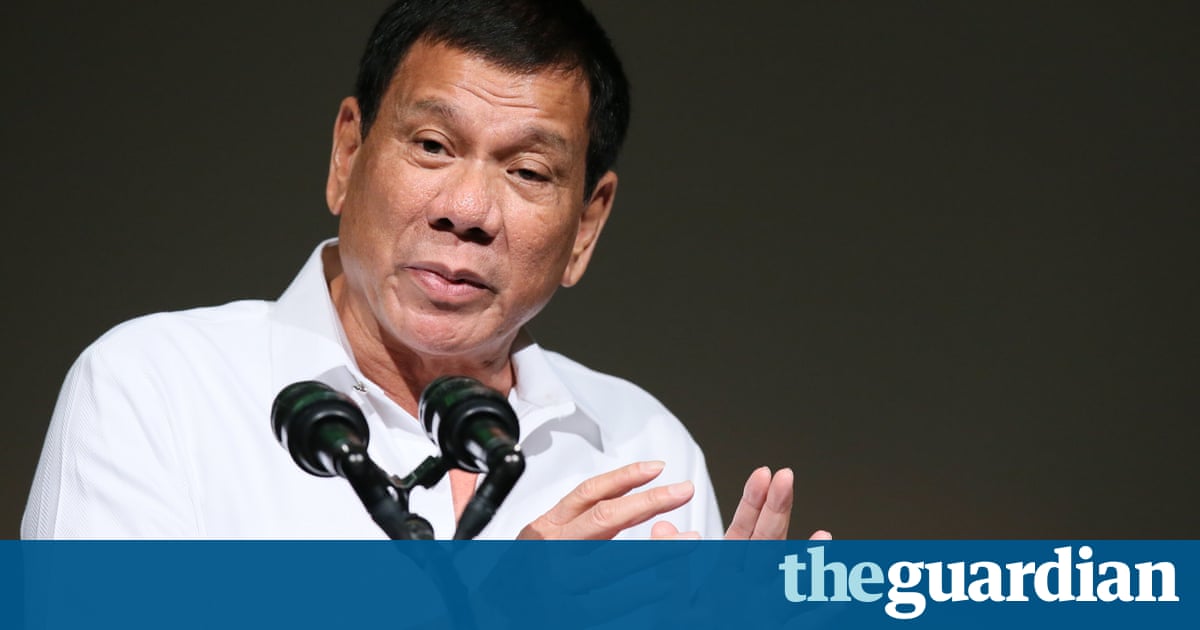 The Philippine president, Rodrigo Duterte, has continued his anti-US rhetoric by calling for the removal of all foreign troops from the Philippines, possibly within two years.
Speaking to an audience of business people at the start of a three-day visit to Japan, Duterte acknowledged that his recent remarks about Manilas military separation from the US had angered Washington, but said he was determined to pursue an independent foreign policy.
I want, maybe in the next two years, my country free of the presence of foreign military troops. I want them out, he added in a reference to US troops spread across five bases in the Philippines as part of a security agreement reached with Washington by his predecessor, Benigno Aquino.
And if I have to revise or abrogate agreements, executive agreements, this shall be the last manoeuvre, war games between the United States and the Philippines military.
Hours later, however, his foreign minister, Perfecto Yasay, attempted to soothe concerns over the future of the Philippines military ties to the US, Manilas long-standing ally.
Speaking to reporters in Tokyo on Wednesday, Yasay said that Manila would respect its treaty obligations with Washington. There is no reason at this time to terminate our agreements because our national interests continue to converge. We will continue to respect our treaty obligations.
Duterte conceded that he may have ruffled the feelings of some but that is how it is. We will survive, without the assistance of America, maybe a lesser quality of life, but as I said, we will survive.
His fierce criticism of the US and apparent desire to realign with China have caused unease in Japan, which under Shinzo Abe, the prime minister, has strengthened security ties with Washington and sided with the Philippines over its dispute with Beijing in the South China Sea.
Duterte, however, assured Japan that the purpose of his high-profile visit to China last week was strictly limited to economic cooperation. You know I went to China for a visit. And I would like to assure you that all there was, was economics. We did not talk about arms. We avoided talking about alliances, he said.
Later, during a joint press conference with Abe, Duterte said the Philippines shared Japans desire to uphold the rule of law and bring about a peaceful settlement to Chinas island-building campaign in the South China Sea.
Japan does not have any territorial claims in the area, but regards Chinas military build-up as an attempt to establish dominance of shipping routes through which about $5 trillion worth of trade passes every year.
Japan is also embroiled in a long-running dispute over the Senkakus, a group of uninhabited islands in the East China Sea that are administered by Japan but also claimed by China, where they are known as the Diaoyu.
Describing Japan as a special friend who is closer than a brother, Duterte said: Today we have taken steps to ensure that our ties remain vibrant and will gain greater strength in the years to come.
Read more: https://www.theguardian.com/world/2016/oct/26/philippine-president-calls-for-removal-of-all-us-troops
Since 1975, the Nordic country has blazed the trail in gender equality and now, from infancy to maternity, women and girls enjoy a progressive lifestyle. But how did they achieve it?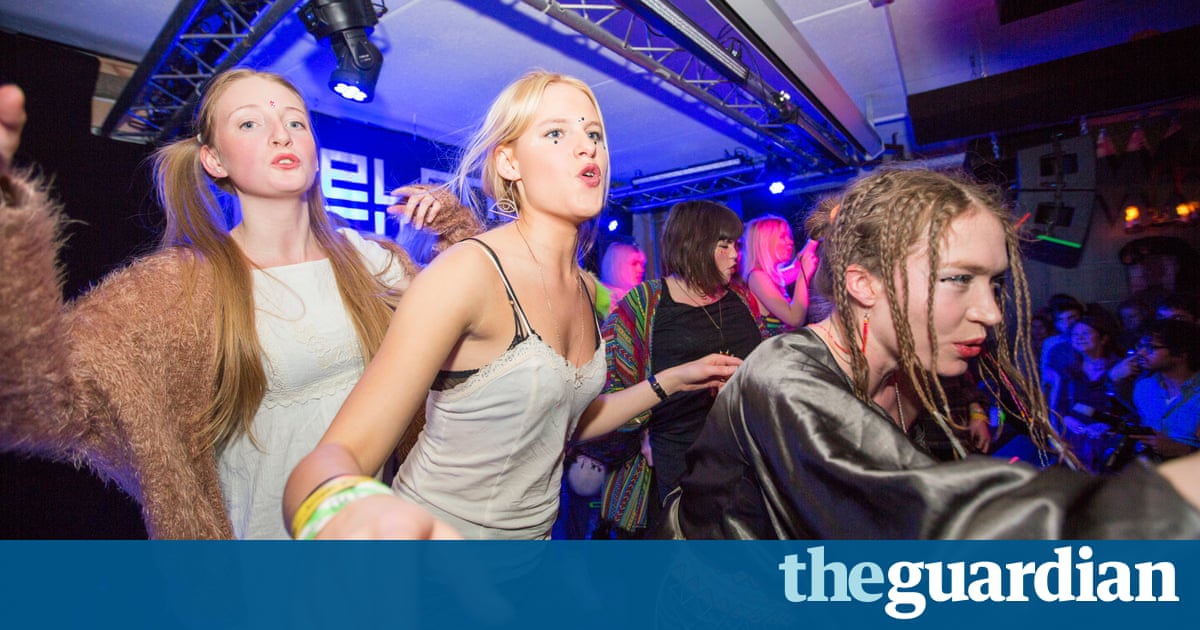 Rebekka is so tiny that, even on her tiptoes, arms aloft, she cannot reach. So her teacher lifts her up to the unvarnished wooden monkey bar. One, two, three, her classmates count. She hangs on, determinedly. When she reaches 10, she jumps to the ground. I am strong, she shouts proudly.
Its an ordinary morning for this single-sex class of three-year-olds at Laufsborg nursery school in Reykjavik. No dolls or cup-cake decorating on the lesson plan here. Instead, as Margrt Pla lafsdttir, the schools founder, tells me: We are training [our girls] to use their voice. We are training them in physical strength. We are training them in courage.
Its a fascinating approach to education. And a popular one. In a country of only 330,000 people, there are 19 such primary and nursery schools, empowering girls from an early age.
For the past six years, Iceland has topped the World Economic Forums gender gap index and looks likely to do so again this week. The Economist recently named Iceland the worlds best place for working women in comparison, the UK came in at No. 24. lafsdttirs philosophy seems to sit well with the nations progressive accomplishments, but her network of schools has been going for less than 20 years. So, if preschoolers trained in feminism arent the reason for this gender success story, what is?
History may provide us with clues. For centuries, this seafaring nations women stayed at home as their husbands traversed the oceans. Without men at home, women played the roles of farmer, hunter, architect, builder. They managed household finances and were crucial to the countrys ability to prosper.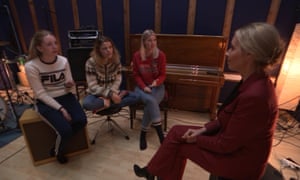 Read more: https://www.theguardian.com/lifeandstyle/2016/oct/24/iceland-best-place-to-be-women-equal-gender-maternity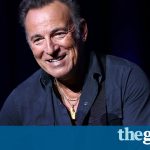 The Boss speaks out against Trump, and opens up about his approach to parenting, at an event in London to promote his autobiography, Born to Run.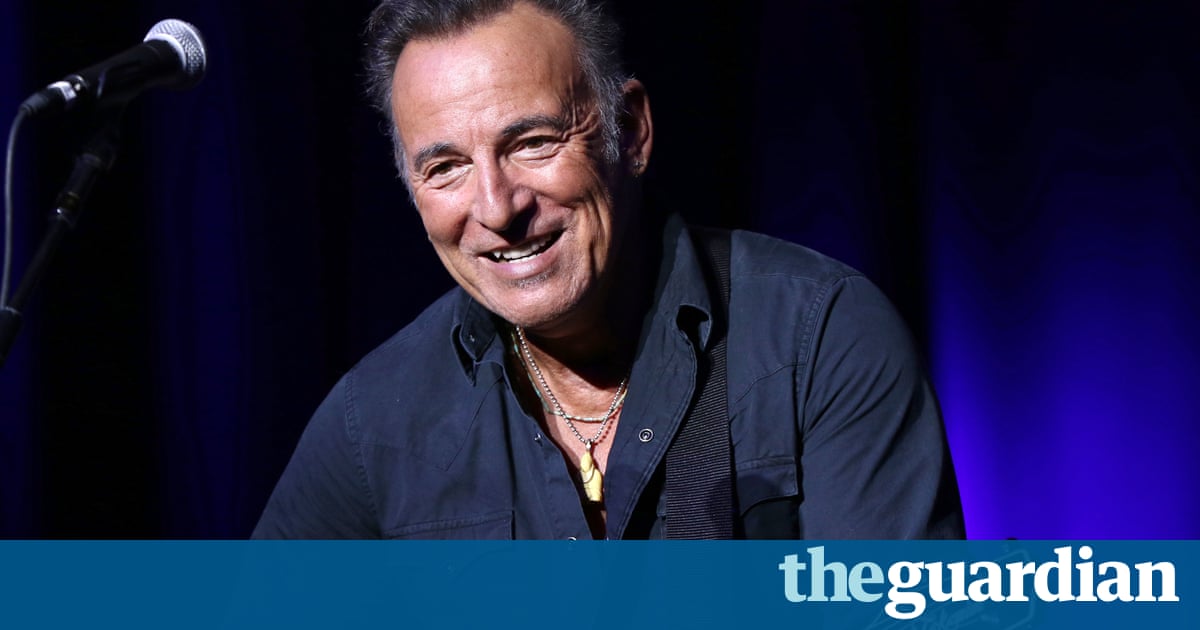 Bruce Springsteen has again condemned Donald Trump, with less than a month before the US presidential election. Springsteen, who had previously called the Republican presidential candidate a moron, told an audience in London: Its a terrible thing thats happening in the States. Hes undermining the entire democratic tradition.
Springsteen was speaking at an invitation-only event for European press at the Institute of Contemporary Arts in London to promote his autobiography, Born to Run. When asked by host Antoine de Caunes to explain to Europeans the appeal of Trump, Springsteen replied: Nobodys been able to explain that.
Springsteen also paid further tribute to Bob Dylan, following the latter winning the Nobel prize in literature. Like a Rolling Stone was the first time I heard a version of my country that felt naggingly real, he said. Long after all of us are forgotten, Bobs work is going to be ringing out loud and clear. He contrasted Dylans writing favourably with his own work: Bobs certainly a poet. Im a hardworking journeyman.
Born to Run dealt extensively with Springsteens family, covering not just his relationship with his parents and grandparents, but also the changes parenthood had wrought on his own life. He said the final section of the book, writing about everyone you know now, was the hardest to write. I showed my kids the things I wrote about them, he said. Patti [Scialfa, his wife] and I discussed that section of the book and she didnt change anything, [though] she wasnt necessarily comfortable with everything. There were some things I wasnt comfortable with myself. But she gave me a lot of room to explore.
Discussing how his troubled relationship with his father had affected his own parenting, he spoke of how people honour their own parents by trying to steer away from the things they had difficulty with and by passing on the things they did well. The difficult thing was not having a role model to pass on what it meant to be a good parent, he said. That meant being a father did not come naturally: the suspension of deep personal time; the giving over of yourself at any moment of the day. I was used to my work taking over my time. It was my sacred space. To have Hey! I need a ride to Billys house, was something it took me a while to get used to. But I have a good relationship with my kids. I wouldnt say I was perfect, but I did OK.
He spoke, too, about how playing live had helped him cope with the depression that had struck him at intervals over the past 30 years. Playing such long sets Springsteen routinely goes well past three hours when performing with the E Street Band meant he would be too tired to be depressed. To be depressed you need to have certain amount of energy, to go hunting through the weeds. Theres also a great centring element that wards off [the effects of depression]. It hardens your centre; that wards off self doubt and the unproductive questioning that comes with depression.
Read more: https://www.theguardian.com/music/2016/oct/17/bruce-springsteen-donald-trump-undermining-democratic-tradition-book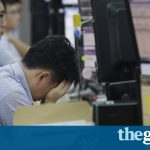 Governments should start normalising monetary policy and cutting public debt before the next economic downturn hits them.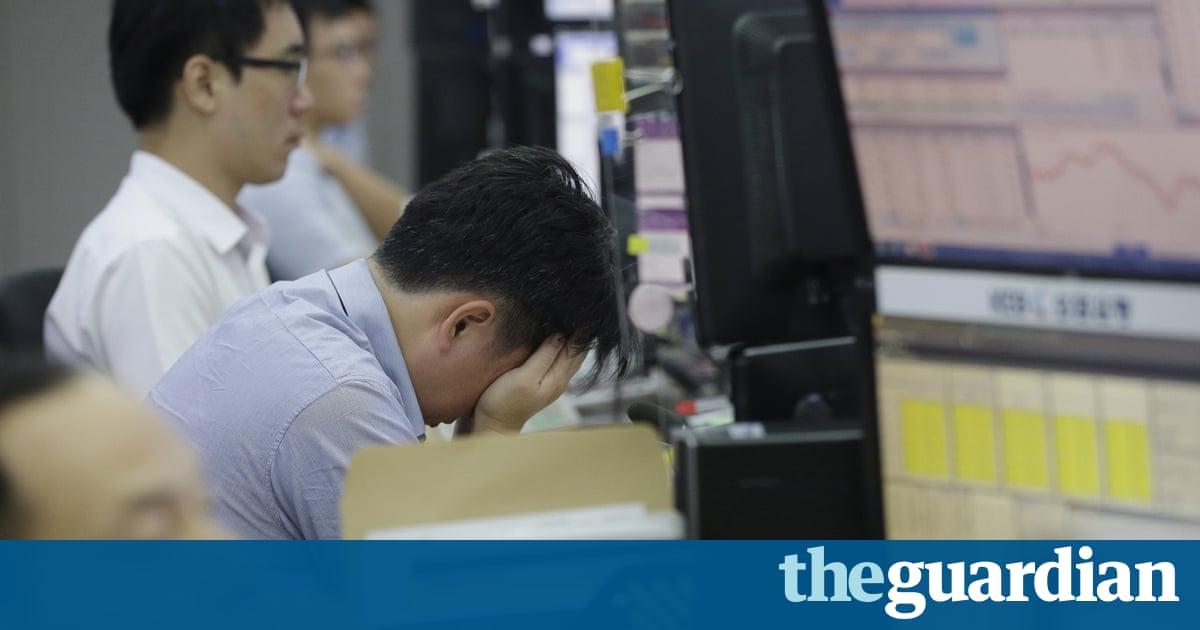 Economic forecasts for 2017 project continued frailty in the global economy, and subpar growth for most countries and regions. Obvious economic problems include Europes weak banks, Chinas distorted property market, political uncertainty in the west, historically high private and public debt 225% of GDP, according to the International Monetary Fund and the reluctance of heavily indebted Greece and Portugal to comply with IMF programmes.
Additional global economic risks, such as a major oil-market disruption that could drive prices up, are not as obvious, and thus receive less attention. Economists call such events shocks precisely because they come unexpectedly and can have far-reaching consequences.
Unprecedented long-term monetary stimulus and massive spikes in public-debt burdens have left governments poorly equipped to manage the next economic downturn when not if it arrives. The next recession probably will not be as bad as the last one, but advanced economies will be far better prepared for it if they undergo gradual monetary-policy normalisation and fiscal consolidation in the meantime.
With respect to monetary policy, the United States unemployment rate, at about 5%, is close to what most economists consider full employment, and the Federal Reserve is widely expected to raise its target interest rate again in December. But the Fed is moving at a very slow pace.
The European Central Bank will likely extend its bond-purchasing programme; but it has reason to question the results of its quantitative-easing policy, given that eurozone unemployment still averages about 10%, indicating a sizeable output gap. Meanwhile, the Japanese economy continues to limp along, with the Bank of Japan now managing the yield curve in yet another attempt to raise inflation and growth from their current low levels.
In terms of fiscal policy, most advanced economies public finances are suffering because policymakers have failed to implement sufficient supply-side structural reforms to control public-pension growth, reform growth-inhibiting taxes, and liberalise labour markets. These fiscal-policy failures have put too much of the burden on central banks, even though growth would more likely accelerate with productivity-enhancing supply-side measures.
Lately, the economists who are most influential with left-leaning politicians seem hopeful that growth, employment, and incomes will rise if policymakers embrace massive new deficit-financed spending to create demand for goods and services. They argue that with borrowing costs so low, deficit spending is virtually free, and we need not worry about high debt levels.
But this argument ignores the typically large gap between what economists devise and what politicians promise, and what public-spending programmes deliver. As ECB president Mario Draghi has put it: There arent many public investments with a high rate of return. Governments should certainly cut taxes and fund initiatives that pass rigorous cost-benefit tests; but new spending programmes usually do not yield a significant or immediate economic boost.
Spending generally occurs well into the future, when economic conditions are projected to be better. As President Barack Obama, referring to his signature 2009 stimulus bill, eventually admitted, the shovels werent ready. Similarly, Japan has attempted government spending stimulus for decades, with little to show for it in terms of overall economic growth.
Large deficits can be benign or even desirable during recessions and wars, or when used to finance productive public investments; and in a deep, long-lasting downturn, with interest rates at or near zero, a well-timed, sensible fiscal response can theoretically help in the short term. But studies show that the multiplier effect of government spending when it may increase GDP by more than the expenditure shrinks rapidly after a few quarters, and then turns negative. In fact, the multiplier effect can even be negative during economic expansions when central banks maintain zero-interest rates and households expect taxes to rise when interest rates do.
Because new government purchases can devolve into counterproductive political boondoggles that spur little economic growth, another proposal one often hears is to expand government transfer payments. Leaving aside the fact that transfer payments are already fiscally unsustainable in most countries (because they were adopted and expanded under better economic and demographic conditions), could they lift the economy?
A recent study addresses this question. According to former Obama administration chief economist Christina Romer and David Romer of the University of California, Berkeley, even permanent transfer-payment increases provide stimulus for only a few months, and the effect does not spread to employment. The study concludes that the benefits from transfers are much less persistent, and much smaller overall, than those of tax changes.
In economies where stimulus programmes are carefully vetted and can be implemented quickly, any temporary government spending should be coupled with gradual fiscal consolidation, to minimise economic risk and long-term costs. As history and theory indicate, this fiscal consolidation should happen through reduced future spending growth, especially on transfer payments. Economic policymakers should heed this lesson so that they can gradually re-arm themselves; otherwise, they could be left with no firepower when they most need it.
Michael J Boskin is professor of economics at Stanford University and senior fellow at the Hoover Institution.
Read more: https://www.theguardian.com/business/2016/oct/23/prepare-for-the-next-recession-while-you-can