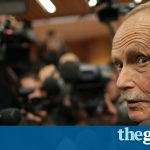 The Literary Reviews annual pillory of overheated erotic writing selects a passage from The Day Before Happiness for high-profile ridicule.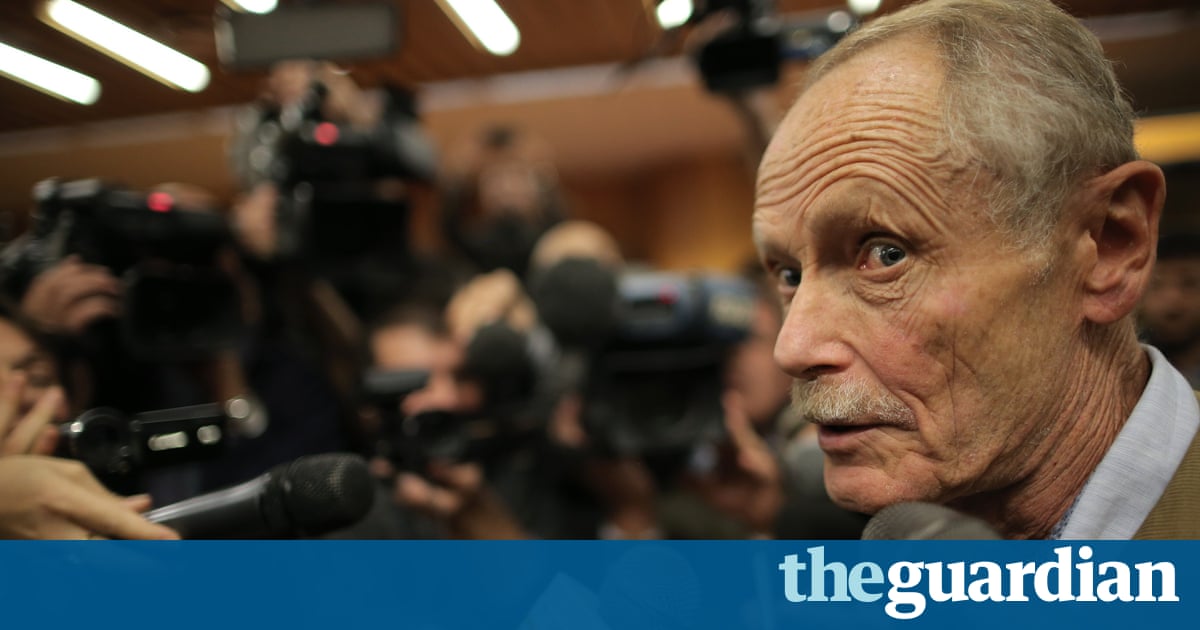 Italian author, poet and translator Erri De Luca has added another accolade to his glittering career although this may be one he would prefer to have avoided. The winner of the 2013 European Prize for Literature, hailed as writer of the decade by Italian newspaper Corriere della Sera in 2009, has won the 24th annual Literary Review Bad sex award for a passage in his novel The Day Before Happiness.
De Lucas win was announced at a ceremony at the appropriately named In and Out club in London on Wednesday night. The excerpt that swayed the judges involved the Neapolitan orphan protagonist and a mysterious woman he has watched from afar.
He writes: My prick was a plank stuck to her stomach. With a swerve of her hips, she turned me over and I was on top of her. She opened her legs, pulled up her dress and, holding my hips over her, pushed my prick against her opening. I was her plaything, which she moved around. Our sexes were ready, poised in expectation, barely touching each other: ballet dancers hovering en pointe.
De Luca was unable to attend and his publisher at Allen Lane accepted the prize on his behalf.
State Action
The book beat stiff competition from a shortlist that included former Blue Peter presenter Janet Ellis for a passage in her bestselling debut The Butchers Hook. It likened sex to hanging out wet washing. Ethan Canin was picked for an episode in A Doubters Almanac where pneumatic lovers enjoy sex like a brisk tennis game or a summer track meet, something performed in daylight between competitors. The cheap mattress bounced.
In Men Like Air,Tom Connolly presented the eye-watering revelation that often she cooked exotic meals and put chillies or spices in her mouth while preparing the food and sucked him while the food cooked and then told him to fuck her while his manhood was burning rock-hard with fire. Leave Meby Gayle Forman, and The Tobacconistby Robert Seethaler were also in contention for this years prize.
Despite the sniggers that greet the annual announcement, the Bad sex award was established in 1993 to raise the tone rather than lower it. The then-editor of the Literary Review, Auberon Waugh, hoped the prize would draw attention to poorly written, perfunctory or redundant passages of sexual description in modern fiction. Since then it has become the one prize literary authors hope to avoid.
Last year, the singer Morrissey won for a passage in his debut novel List of the Lost, in which the protagonists sexually violent rotation was rendered more laughable by the description: Elizas breasts barrel-rolled across Ezras howling mouth and the pained frenzy of his bulbous salutation extenuating his excitement as it whacked and smacked its way into every muscle of Elizas body except for the otherwise central zone.
However, De Luca joins an illustrious group of past recipients. As well as Morrissey, bad sex writing by the likes of Melvyn Bragg, Sebastian Faulks, Norman Mailer and Ben Okri has also received the unwelcome accolade.
Read more: https://www.theguardian.com/books/2016/nov/30/bad-sex-award-italian-novelist-erri-de-luca-dancing-genitals-the-day-before-happiness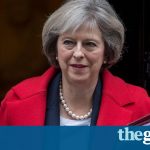 The economic fallout from a violent rupture with the EU will have devastating consequences for the country and its people.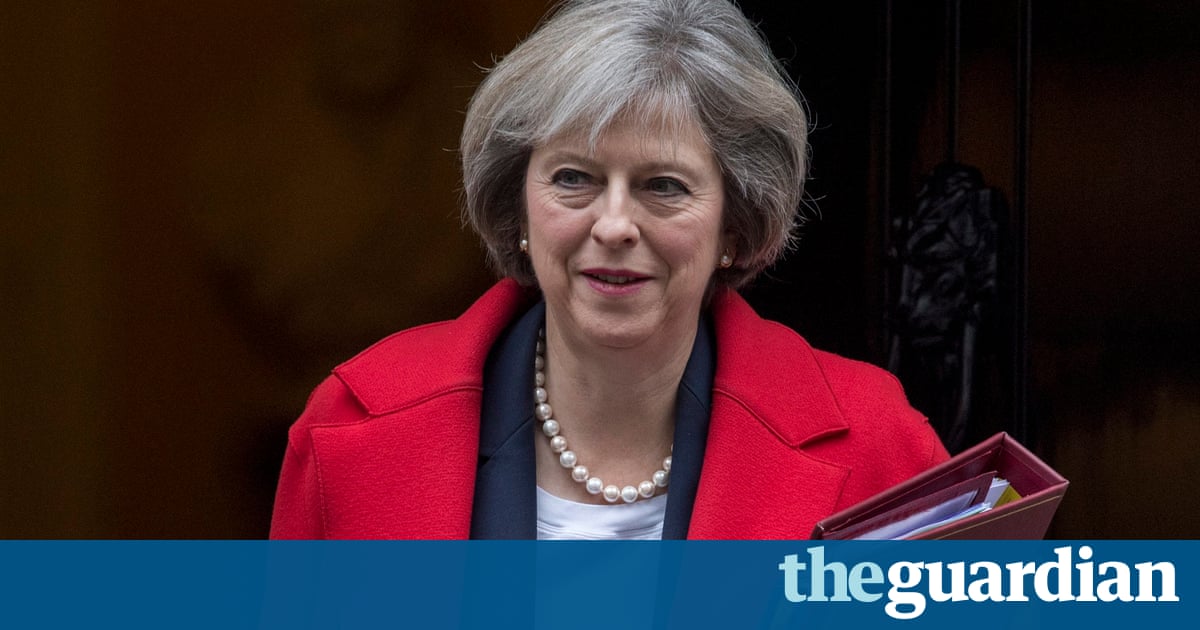 Brexit is pure poison, polluting everything it touches. The fundamental questions the country should be addressing the crisis in productivity growth, the lack of affordable housing, the overwhelming strain on public services, our desperately weak export sector are all sidelined. There is not the bandwith or capacity to address them against the gigantic question of how to weather the greatest shock to our economy and society since 1945.
Be in no doubt. Brexit transcends the 1974 oil shock or the 2008/9 financial crash in the probable scale, intensity and duration of its impact. Every aspect of our economy is going to be affected. Investment decisions are going to be abandoned or reduced.
Of course, there is a degree of uncertainty about how much of a shock it might be. Britain negotiating a custom-made deal that allows a well-managed transition to full participation of the single market would be less of a shock than a sharp, hard Brexit rupture, but it is not going to happen. Every time she hints at it, Theresa May gets beaten back by the powerful, Brexit faction that wants nothing less than rupture. She then retreats, judging that keeping her party together is more important than retaining some association with the EU. Unless and until it becomes obvious that hard Brexit is both avoidable and enormously self-damaging, there is no political coalition strong enough to resist it.
Last week, the Office for Budget Responsibility, recognising that the Brexit faction makes the political weather, buckled and declared that its best guess was that Brexit would only be a short-lived mini-shock. It still earned brickbats aplenty from the new bovver boys in British politics, but the OBR pulled its punches. Its economic forecast of a small slowdown in growth, before it is fully resumed in two or three years time, is an optimistic outlier. Even so, the impact is severe. The intense squeeze on spending on public services has to continue to give any hope of balancing the budget even if this aim has been necessarily deferred until early in the next decade. But the shortfall in tax revenues means there will, cumulatively, be another 58bn of public debt than there would otherwise have been.
Worse, the rise in inflation caused by the fall in the pound means that what peoples wages will buy so-called real wages are hardly going to rise at all in the years ahead. Indeed, the Institute for Fiscal Studies projects no rise for another five years, so that real wages will be below 2008 levels for 13 years. The Resolution Foundation points out that in every decade since the 1920s real wages have risen by 20%, slowing down in the 2000s and now set to grow by only 1.6% in the 2010s. Both bodies declare that there has been no economic pain on this scale for the mass of wage earners for more than 70 years.
The impact will be hardest felt by the bottom 30% of the population, most reliant on the welfare system, but a welfare system scaling back support, freezing most benefits in cash terms. Public and social housing provision is stagnating. There has been no period like this in modern British economic history.
All the risks are that it could even be worse. The OBR thinks that inflation will peak at 2.6%; other forecasters think inflation could rise to 4% before it falls. That judgment matters: the higher inflation is, the more intense the squeeze on all forms of cash spending wages, welfare payments and public spending in real terms and the greater the depressive effect on the economy.
Then there is the judgment on private investment. The OBR sees it as falling a little. It's hard to imagine what substantial investment can be justified next year or in the following years. Apart from a small real rise in government infrastructure spending, every notch on the dial is negative and all the risks on the downside.
Yet we have to endure Brexiters insisting that anyone who analyses the future in these terms is a Bremoaner, talking the economy down. There is a legitimate argument about how bad things could get the OBR recognises that in the range of its forecasts but to pretend all is well is delusional. Philip Hammond has done well to allow himself the capacity to spend compensating funds on infrastructure and science, but it is small beer against the severity of the underlying trends.
The open question is how this is going to play out politically. Negotiating with national governments, the European parliament and European commission simultaneously, across so many complex issues and with so little core agreement in government, is close to impossible. As the uncertainty mounts and the talks become ever more deadlocked, so the economy will suffer more and the Brexiters will blame it all on Bremoaners and European governments for obstruction and standing in the way of the democratic will of the people. The parts of the country that will hurt most the old industrial heartlands and left-behind communities are those that voted Leave and they will be receptive to the message.
Meanwhile, little is being done or can be done to address the economy's core weaknesses, which is the real source of their distress. The bitterness and distrust can only grow, fuelling an ever more destructive enmity between Leavers and Remainers. This is, without doubt, the greatest crisis through which I have lived in my adult life.
Theresa May knows she wants a long transition to a custom-made participation in the EU single market. In the absence of any opposition or leadership elsewhere, she has to start saying so and start facing down the Brexiters. Otherwise, not just the economics, but the politics may start to be unmanageable.
Comments will open Sunday November 27
Read more: https://www.theguardian.com/commentisfree/2016/nov/26/theresa-may-fight-brexiters-britain-ruined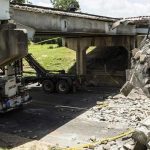 States welcome President-elect Donald Trump's $1 trillion infrastructure plan. But their need is more than three times that.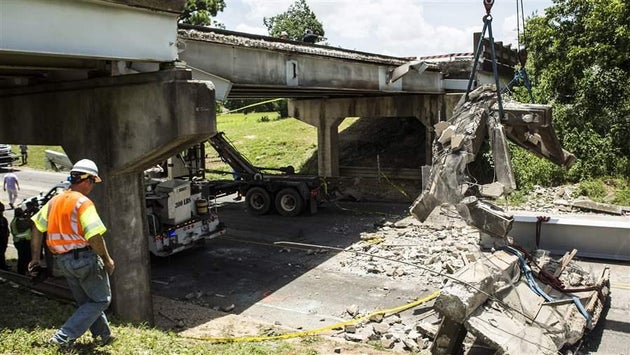 If President-elect Donald Trump is successful with his proposed $1 trillion, 10-year program to fix Americas disintegrating and inadequate infrastructure, the states have a list of critical projects handy for him. And while a trillion could be a decent down payment, its not nearly enough.
The American Society of Civil Engineers estimates that fixing all the roads, bridges, public transit, railroads, energy systems, schools, public parks, ports, airports, waste systems, levees, dams, drinking water facilities and hazardous waste installations in the 50 states and the District of Columbia would take $3.6 trillion by 2020. Thats a little over three years from now, not the 10 years Trump is touting.
The civil engineers group has ranked the states with a report card on their infrastructure. No state scored higher than a C-plus. The country scored a D-plus.
That the nations dilapidated infrastructure appears high on the agenda of the incoming president heartens many state officials. But theyre concerned over the financing.
The fact that [Trump] seems to go back to infrastructure as a priority, even when hes not specifically asked about it, does lend itself to the belief that it is one of the bedrock priorities of the new administration, said Joung Lee, policy director of the American Association of State Highway and Transportation Officials.
However, Lee said, a key part of dealing with infrastructure has to be on the spending side, i.e., taxes to finance the work. Thats a topic Trump is less inclined to talk about.
Instead of tax hikes, Trump has proposed a series of tax credits for infrastructure. He maintains that the money lost to the U.S. Department of the Treasury through the tax credits would be made up by increased personal income taxes paid by workers hired on the projects and by business taxes paid by the construction companies that hire them.
University of California-Irvine business school professor Peter Navarro, a Trump adviser, estimated that every $200 billion in additional spending on infrastructure creates $88 billion more in wages and increases the nations economic output, or gross domestic product, by more than 1 percentage point. Navarro also said the Trump plan would provide maximum flexibility to the states by streamlining permits and approvals.
In a sentiment echoed by many state leaders, Rhode Island Democratic Gov. Gina Raimondo told reporters in Providence that she would be happy to accept Trumps proposal. We can certainly use that money for airports, money for trains, train stations and train tracks, money for roads and bridges, money for Wi-Fi, she said.
Her spokesman, David Ortiz, amplified the statement but noted that for the program to be effective it would have to be financed by more than just tax credits.
Much of the nations transportation system is a state-federal responsibility, and the federal government hasnt been investing in its share of the partnership.
Late last year, President Barack Obama signed a $305 billion transportation bill to fund roads, bridges and rail lines for four years, the longest reauthorization of federal transportation programs in more than a decade. However, the bill fell short of Obamas $478 billion plan and it didnt include an increase in the federal gasoline tax.
Congress hasnt raised the federal gasoline tax the nations most reliable source of revenue for financing roads, bridges and public transportation since 1993. As a result the gas tax isnt keeping up with inflation, let alone a growing backlog of repairs. Nor is it producing as much revenue, as motorists have turned to more fuel-efficient vehicles.
The last time the federal government undertook a big transportation construction program was in 2009, during the Great Recession, when the American Recovery and Reinvestment Act, otherwise known as the stimulus, was enacted. Its purpose was twofold: to build things and to put people back to work.
The back to work piece seemed the most important, and state officials were ordered to provide a list of shovel ready projects that could be undertaken immediately to fulfill the workforce goals. Critics said that meant larger, more ambitious construction projects went by the wayside.
In its final report on the effects of the stimulus, the Obama White House said it had improved more than 40,000 miles of road and fixed or replaced 2,700 bridges. But, with about 58,000 bridges needing repair, the stimulus barely made a dent.
State Action
In the absence of an aggressive and reliable federal infrastructure program, many states decided they could wait no longer as their highways and bridges crumbled and public transportation repairs languished.
This month New Jersey increased its gasoline tax by 23 cents to 37.5 cents a gallon to pay for road, bridge and commuter railroad repairs.
It was the states first increase in the gasoline tax in decades and brought New Jerseys price at the pump closer to neighboring New York and Pennsylvania, whose residents had been crossing the border for less-expensive fill-ups. New Jersey officials maintained that little revenue from out-of-staters would be lost because the tax is still 13 cents lower than Pennsylvanias and 5 to 10 cents lower than New Yorks.
Republican Gov. Chris Christie, a close Trump adviser during the campaign, signed the increase, saying it was badly needed to fix the states very old infrastructure.
New Jersey is the most densely populated and congested state in the nation and our roads and bridges are among the oldest in the nation, said New Jersey Department of Transportation spokesman Steve Schapiro.
Schapiro said about 9 percent of the states bridges are structurally deficient, and 58 percent of its highways are in good or fair condition. We are far from our goal of 80 percent of roads in acceptable condition by 2021, and additional funding will help make the investments needed to meet this goal.
Other states also have raised their gasoline taxes in the last few years. Georgia passed a 6.7-cent-a-gallon increase that took effect in 2015 and includes adjustments to keep up with inflation. Idaho and Iowa hiked their taxes 7 cents and 10 cents a gallon, respectively. Nebraska enacted a 6-cent-a-gallon increase over Republican Gov. Pete Ricketts veto.
In Utah, a 4.9-cent hike took effect Jan. 1, which also tied future increases to inflation and fuel prices. And Washington state imposed an 11.9-cent-a-gallon increasein two steps: a 7-cent increase last summer, and then a 4.9-cent increase this summer. In Michigan, gasoline and diesel taxes will rise by 7.3 cents and 11.3 cents, respectively, Jan. 1.
Not every state has followed suit, though more may soon.
There are still 20 states that have waited a decade or more since last raising their gas tax rates, said Carl Davis, research director at the Institute on Taxation and Economic Policy, a progressive think tank.At least a dozen states are going to be discussing gas tax increases next year.
In Michigan, where Republican Gov. Rick Snyder willingly signed his states tax increase a year ago, spokeswoman Anna Heaton said that the states roads and bridges suffered from decades of underinvestment. But roads and bridges arent the states only infrastructure needs.
Michigan needs to plan for its energy future, water and sewer infrastructure, and widespread broadband access, Heaton said.
Snyder convened a special infrastructure commission to assess the states needs and make recommendations for projects and how to pay for them. The commission is scheduled to report Nov. 30, just in time for Trump to ready his transportation program and see exactly what at least one state, Michigan, is looking to build or repair.
Other states are ready to pounce on construction projects, as well, should the president-elect be able to follow through on his campaign promise. Among the big ones that have been on drawing boards:
The Hudson River tunnel to create another connection between New York and New Jersey, where existing routes are constantly congested.
The California high-speed rail project, which would make the trip from Los Angeles to San Francisco a breeze.
The Northeast Corridor high-speed rail plan for Amtrak, the nations passenger rail service.
The Purple Line commuter rail project in the Washington, D.C., metropolitan area, which experts say could help with the regions current status as the city with the longest commute times in the nation.
The Miami seawall project, which could help protect one of the nations cities most vulnerable to flooding from rising ocean levels.
Brian Pallasch, director of government relations and infrastructure initiatives at the civil engineers organization, said the nations cracking and crumbling infrastructure could cost the economy $3.9 trillion by 2025 and costs families $3,400 a year.
Pallasch said the economic toll was measured by tallying the cost of broken water mains that cause restaurants to close, power outages, bridges that cant take the weight of big trucks and force them to take detours, and the ridiculous amount of time workers spend commuting on congested roads.
Part of our message is, we need to make these investments not only to improve our economy, but also to give people something back, he said. Maybe they are paying a little bit more, but they may be getting something back that will allow them to get a couple of hours back a week in their commute.

Read more: http://www.huffingtonpost.com/entry/trumps-infrastructure-plan-dwarfed-by-estimates-of_us_58345ca6e4b0eaa5f14d4a9a
Chancellor attempts to strike cautiously upbeat tone but OBR warns of extra borrowing over next five years.
Philip Hammond conceded that Brexit will blow a 59bn black hole in the public finances over the next five years, as he outlined plans to boost investment in infrastructure and housing to equip the UK economy for life outside the European Union.
In his first fiscal statement, the chancellor, who had supported remain, sought to strike a cautiously upbeat tone about the country's prospects, saying the economy had confounded commentators at home and abroad with its strength and its resilience since the referendum result last June.
But the first official projections conducted after the vote of the likely impact of leaving the EU pointed to significantly weaker growth after Brexit. The Office for Budget Responsibility said there would be a cumulative 59bn of extra borrowing over the next five years, as a direct result of the decision.
With the Treasury now expecting the public finances to be deep in the red until the next parliament, Hammond offered only modest handouts to the just about managing families (Jams) Theresa May's government had said it wants to help, although he repeatedly used the mantra of building an economy that works for everyone.
The chancellor announced a renewed freeze in fuel duty, to help motorists – largely paid for with an increase in insurance premium tax from 10% to 12% – and a partial reversal of planned cuts to universal credit.
But Labour said there was no cash for either the NHS or social care, which are under increasing strain with winter approaching. Instead, the main thrust of Hammond's first set-piece outing at the dispatch box was how to help Britain withstand the challenges of leaving the EU.
Instead of a headline-grabbing gimmick, Hammond ended his speech with the surprise announcement that he had delivered the final autumn statement. In future, budgets will be held annually in the autumn, with a more slimmed-down update in the spring, meaning that there would be two budgets in 2017.
Hammond told the Commons that the Brexit vote makes more urgent than ever the need to tackle our economy's long-term weaknesses, like the productivity gap, the housing challenge, and the damaging imbalance in economic growth and prosperity across our country.
The chancellor added: in the real world, it takes a German worker four days to produce what we make in five; which means, in turn, that too many British workers work longer hours for lower pay than their counterparts.
Hammond said he would set aside 23bn over the next five years, to be spent on areas such as new housing projects and hi-tech research, funded by extra borrowing. A Treasury spokesman, lifting a phrase more commonly used by Labour, said, he is borrowing to invest.
Labour pointed out that other policies, including a ban on letting agents fees, were taken from its 2015 manifesto, as Theresa May's government deliberately takes a more interventionist approach to what it regards as failing markets.
Hammond also promised to take another look at the household energy market, where consumer groups have repeatedly warned customers are being ripped off.
In a sign that the government expects the public finances to continue to be fragile, the chancellor also hinted that costly pledges including the triple lock on pensions, would have to be reviewed before the Conservatives draw up their manifesto for the next general election.
"As we look ahead to the next parliament, we will need to ensure we tackle the challenges of rising longevity and fiscal sustainability," Hammond said. "And so the government will review public spending priorities and other commitments for the next parliament in light of the evolving fiscal position at the next spending review."
Peter Dixon, UK economist at Commerzbank, said: "The government remains hamstrung by its desire to further reduce the fiscal deficit at the same time as Brexit-related uncertainty is likely to rise. For this reason, it will prove difficult to help the Jams who suffered under George Osborne's tenure as chancellor."
The OBR warned that Brexit would lead to weaker growth and lower tax receipts, because of higher inflation, slower immigration, and a decade-long slowdown in trade growth. It has assumed that the negotiation of new trading arrangements with the EU and others slows the pace of import and export growth for the next 10 years.
In total, the OBR said it expected the chancellor to have to borrow an extra 122bn over the next five years with almost half of that, 59bn, attributable to the impact of Brexit. Austerity is now expected to continue into the next parliament: more than a decade after Osborne promised to tackle the deficit run up during the financial crisis.
The OBR said it had been forced to base its forecasts on broad-brush judgments about the likely path of Brexit, because of the lack of clarity from the government. It asked for a formal statement of government policy as regards its desired trade regime and system of migration control, but the government directed it to public statements from Theresa May, who has repeatedly refused to give a running commentary on Brexit.
OBR projections also showed economic growth sliding to 1.4% in 2017, from the 2.2% the OBR was expecting in March, before recovering to 2.1% by 2020. But the OBR warned that there was more uncertainty than usual surrounding its forecasts and some commentators suggested there could be worse to come.
With the public finances expected to deteriorate, Hammond could have made emergency spending cuts; but instead he formally abandoned George Osborne's target of dragging the public finances back into the black by the end of this parliament in 2019-20, and introduced new, looser tax and spending rules.
Under the new framework, the budget deficit is now not expected to be eliminated until some time in the next parliament. In the autumn statement green book, the Treasury said its approach strikes the right balance between restoring the public finances to health in the medium term whilst providing sufficient flexibility to support the economy in the near term.
Treasury sources said this approach would leave him room for manoeuvre to take emergency measures, if the economy weakens more sharply than expected, as article 50 is triggered next year.
In the House of Commons, Hammond's predecessor Osborne, who rose from the back benches to congratulate him on his assured delivery, said: "The independent OBR has given us a very sober assessment of the economic and borrowing challenges that Britain faces and the chancellor is right to keep his powder dry."
While Hammond unravelled some of Osborne's policies, including his strict tax and spending rules, he reaffirmed several of his predecessor's key pledges, including raising the tax-free personal allowance to 12,500 a year by the end of this parliament, and cutting corporation tax to 17%. Most of the welfare cuts Osborne planned, including a cash freeze in working-age benefits, and a 30 a week cut in employment support allowance for disabled people, will go ahead.
Labour MPs repeatedly challenged Hammond about the price of Brexit. Former Labour leader Ed Miliband said the new forecasts were a salutary warning to us about the decisions we take in the coming months, adding, "Isn't it a very strong argument for us to remain as close as possible to our largest trading area the single market and inside not outside the customs union?"
Shadow chancellor John McDonnell said, "Today's statement places on record the abject failure of the last six wasted years and offers no hope for the future. The figures speak for themselves: growth, down; business investment, down; and their own deficit target, failed; their debt target, failed."
Andrew Harrop, general secretary of the Fabian Society, said: "This wasn't a Brexit budget, it was a Brexit uncertainty budget. Almost all the dire economic and fiscal news that was revealed today was the result, not of Brexit itself, but of the referendum decision and the pending article 50 negotiation. This could be just the start."
Read more: https://www.theguardian.com/uk-news/2016/nov/23/brexit-will-blow-59bn-hole-in-public-finances-admits-hammond
Editorial: We may be at a turning point in the nature of capitalism. That may not be such a bad thing.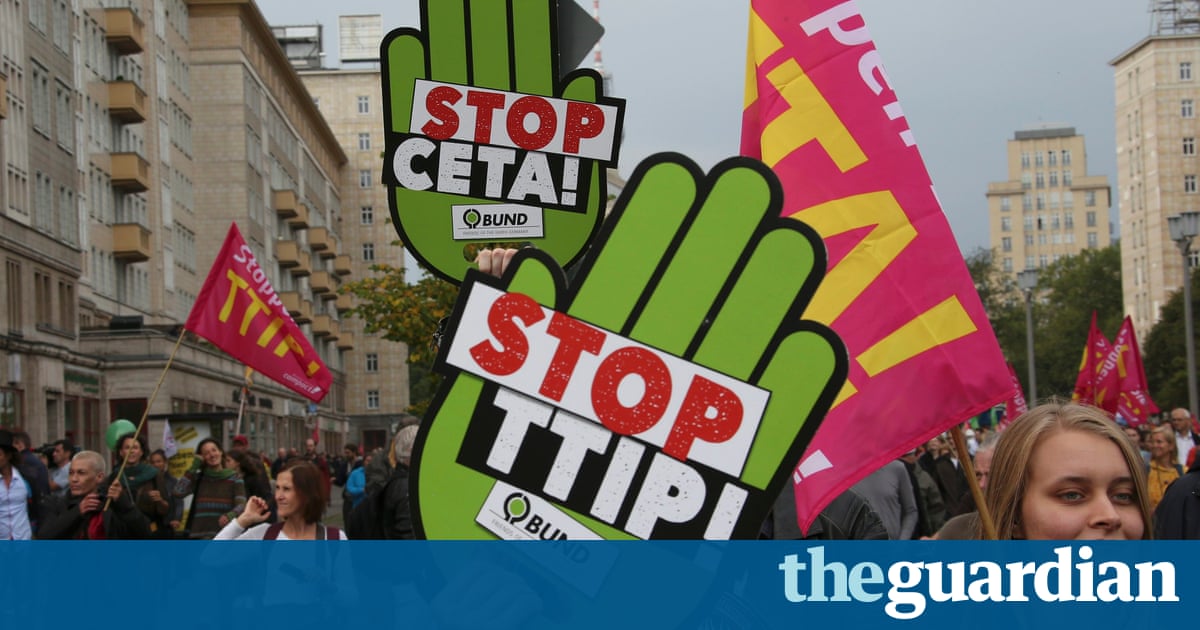 Ever since US presidential candidates railed against free trade, and anti-immigrant parties madesweeping gains in Europe, the question has been asked: are we witnessing the demiseof globalisation? A trend that has dominated economics and trade for decades appears to be coming to an end. As a percentage of global GDP, world exports, which have been on a slow steady decline in the past two years, have peaked. Fines on multinationals have reached record levels. Chinas breakneck industrialisation is probably over. Britain, a nation famous for building its empire on trade, will exit the worlds biggest free-trade area Europe by the end of this decade. Donald Trump, an opponent of free-trade deals all his public life, is about to become president of the United States. These signs point to the slow death of the form of globalisation that the rich world has invented, refined and patrolled since the end of the second world war. For many, the period from 1980 to 2008 marks the high-water mark of such policies a period that came to an end with global financial crisis. There is a worry that these years resemble the previously most integrated period of world history: the Gilded Age between 1870 and 1914. This ended bloodily with the first world war.
However, history does not necessarily repeat itself. It is important to note that global prosperity is bigger than any one nation. Some of the reason for the flattening off in the globalising trend is mathematical: poorer economies are growing faster than richer ones, and they import less. As developing nations share of global GDP rises, the effect will be to shrink the ratio of trade to global income. Others could take Chinas place as a driver of worldwide growth: India is probably the only country that has the potential to mount a transformation of similar scale and global consequence. Also a number of fast-growing nations could re-energise the pattern of global growth. The International Monetary Fund suggests that 6% annual growth in a dozen countries with a combined GDP of $4tn would add more to the global economy than the eurozone growing at full tilt.
Yet these feel like the wrong questions and answers. We need to settle whether globalisation in its current incarnation aids or relieves poverty in an equitable way. Given the worldwide revolts on the right and left of politics, the answer would seem to be that it doesnt. Fairer arrangements will help poor nations get richer. Trade is not a zero-sum game: all should benefit from engaging in it. But the world that exists has not been designed this way. The thinking that has dominated recent decades comes from classical free-trade theory which holds that although imports do cost jobs, exports will generate new ones and competition keeps prices low, so, over time, everyone gains. However, recent academic research tells a different story. When economists at the Massachusetts Institute of Technology looked at the impact of the trade relationship between the United States and China they found a heavy cost to American workers. When jobs vanish, the MIT paper found, the better-trained workers would bounce back, but many blue-collar workers did not. Losses in manufacturing are magnified by being geographically concentrated and entire communities were punished. Little wonder perhaps that Mr Trumps protectionist message has been central to the populist campaign that has made him the president-elect.
The trick is not to retreat behind walls. That would see a return to beggar-thy-neighbour policies and the threat of war. Policymakers must go back to watching the numbers that matter to left-behind communities: the trade deficit. International prices must be fairly set so exports are not artificially expensive and imports are not artificially cheap. Imports from nations where labour rights are trampled need addressing. These are concerns that sensible thinkers on the left have raised for years most notably the Nobel prize-winner Joseph Stiglitz, who has long worried about the corporate capture of trade deals. His warning that President Obamas Trans-Pacific Partnership operated under rules that would harm the economy and US workers was a call that went unheeded by Democrats until it was too late. Work must be done to resolve the tensions between democracy, the nation state and global economic integration. Trade deals need to show nations are open for business by putting peoples interests, not corporate interests, at their heart. We may be at a turning point in the nature of capitalism. That may not be such a bad thing.
Read more: https://www.theguardian.com/commentisfree/2016/nov/20/the-guardian-view-on-globalisation-its-death-is-the-making-of-it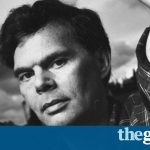 The writer, who died this week aged 71, began his career late in his tumultuous life, exploding onto the literary scene with his Vietnam story The Pugilist at Rest.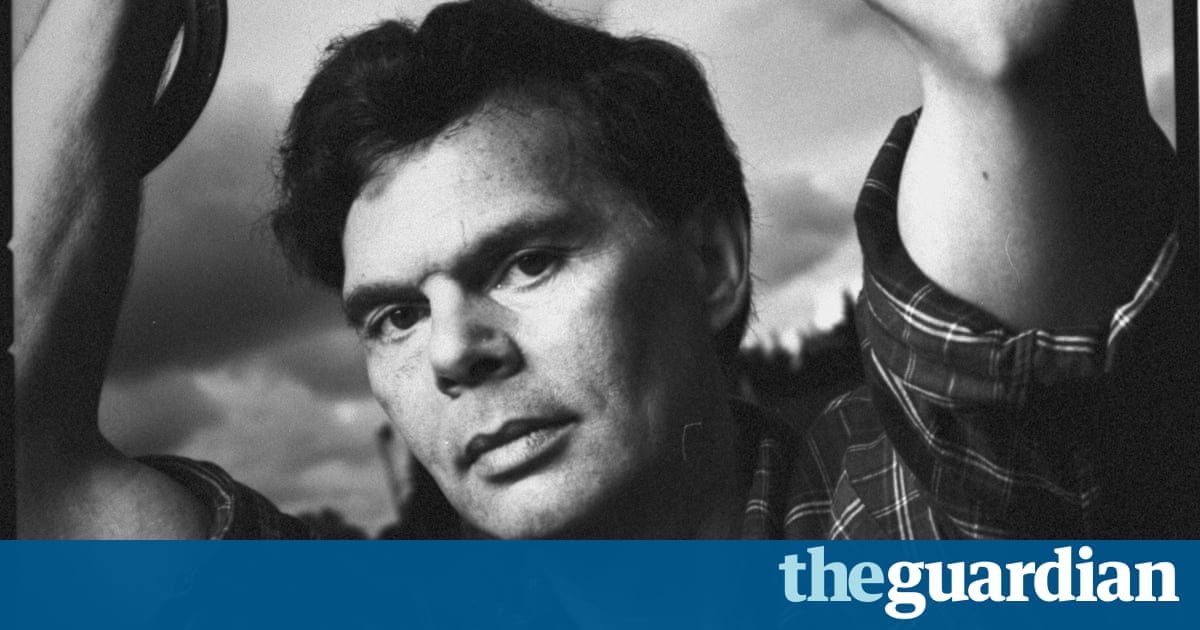 Thom Jones, the Illinois-born short-story writer who has died, aged 71, of complications from diabetes, rocketed onto the literary scene in 1991, when the New Yorker published his Vietnam War story The Pugilist at Rest. But Jones was no wunderkind: he was in his mid-40s when fame arrived, and had already lived a tumultuous and fascinatingly varied life.
Jones' father, a schizophrenic who killed himself, was a boxer and arranged lessons for Jones from a young age. When Jones enlisted as a Force Recon Marine in the 1960s, it was a boxing match that prevented him from shipping out to Vietnam with the rest of his platoon, all but one of whom would be killed in action. Instead Jones, badly beaten by a fellow soldier, was discharged from the army with temporal lobe epilepsy the same type of epilepsy it is believed that Dostoevsky suffered from.
A civilian again, Jones enrolled in college, and in the early 1970s took the MFA in creative writing at the Iowa Writers Workshop. He didnt walk straight into a book deal like some of his classmates, however. Instead he became an advertising copywriter, and later a janitor. During the 11 years he was janitor he claims to have read roughly 10,000 books. This was reading that had to be done, he told an interviewer in 1998, and most people working at professional jobs just dont have that kind of leisure. During this period, and up until the mid-1980s, Jones struggled with alcoholism. He developed diabetes, and also suffered from depression. He remained on a lot of medication for the rest of his life, one of numerous biographical facts reflected in his fictional characters, who are among the most frequent pill poppers in literature.
Overcoming his alcohol addiction seemed to be the biggest factor in Jones being able to produce the stories he wrote in the early 1990s. For me it was easy, he said, perhaps disingenuously: Produce a text that was so good, an editor could not reject it. There is another parallel here with Dostoevsky, often referred to in Joness stories. When he was writing The Idiot, a novel whose protagonist, Prince Myshkin, experiences several temporal lobe-type seizures, he explained to a friend why he had abandoned a first draft: I said to hell with it all. I assure you that the novel could have been satisfactory, but I got incredibly fed up with it precisely because of the fact that it was satisfactory and not absolutely good.
Just how easy it was for Jones is debatable, but The Pugilist at Rest was undeniably too good to be rejected. A first-person account of a marine who becomes the sole survivor of an ambush in the Vietnamese DMZ, the story, as with many of Joness stories, powerfully conflates autobiography and fiction, and weaves hypnotically between dramatic scenes and essayistic digressions. Jones uses the image of the Roman statue The Pugilist at Rest, based on an earlier Greek original, as a way in to discussing the marriage of violence and art. He wonders if the statue depicts Theogenes, the greatest boxer in antiquity:
The sort of boxing Theogenes practiced was not like modern-day boxing with those kindergarten Queensberry Rules. The two contestants were not permitted the freedom of a ring. Instead, they were strapped to flat stones, facing each other nose-to-nose. When the signal was given, they would begin hammering each other with fists encased in heavy leather thongs. It was a fight to the death. Fourteen hundred and twenty-five times Theogenes was strapped to the stone and fourteen hundred and twenty-five times he emerged a victor.
The narrator tells us that Theogenes fought at the approximate time of Homer, the greatest poet who ever lived. Then, as now, violence, suffering, and the cheapness of life were the rule. The narrator himself embodies this divide between culture and violence. He quotes Schopenhauer and Dostoevsky, but he also viciously attacks a fellow trainee marine, and later describes the reservoir of malice, poison, and vicious sadism in my soul that poured forth freely in the jungles and rice paddies of Vietnam.
The central relationship in The Pugilist at Rest, between the narrator and his buddy Jorgesen, is often repeated in Joness work. Its there in the relationship between the young narrator and the boxing trainer and surrogate father Frank Coles in As of July 6, I Am Responsible for No Debts Other Than My Own, and between the boxer Prestone and his alcoholic trainer Moore in Rocket Man, Joness favourite of his own stories. But these man-to-man relationships were not the only ones Jones was interested in. I Want to Live!, selected by John Updike for his Best American Stories of the Century anthology, is a monologue by a woman dying of cancer. A Midnight Clear, one of the pieces Jones described as his nuthouse stories, describes a woman and her stepson going to visit a schizophrenic cousin in the state hospital. 40, Still at Home presents an aging, hypochondriac son tormenting his genuinely sick mother.
Jones' legacy, however, will be defined by his Vietnam stories, uncannily authentic-seeming explorations of a reality that he was bound for but never actually experienced. That fact gives an obsessional, guilt-ridden sense to his constant returns to these same characters who, like the soldiers of Tim OBriens The Things They Carried, pass from story to story, a bit part player in one becoming the lead in another.
At the end of The Pugilist at Rest the narrator expresses a sense of guilt that he has taken the credit for killing North Vietnamese soldiers that his dead friend Jorgesen killed. When I think back on it, he writes, my tale probably did not sound as credible as I thought it had at the time. I was only 19 years old and not all that practiced a liar. Are these solely the words of Joness narrator, or do they speak to the misgivings of a writer who was often mistakenly described by reviewers as a Vietnam veteran? A fascinating obsession appears to lie at the heart of Joness fiction, one that generated some of the most visceral acts of imagination of the last 25 years.
Read more: https://www.theguardian.com/books/2016/oct/20/thom-jones-dies-the-pugilist-at-rest-vietnam-war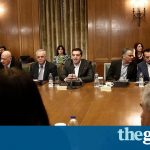 Alexis Tsipras says time has come to speed up measures agreed with the country's international creditors.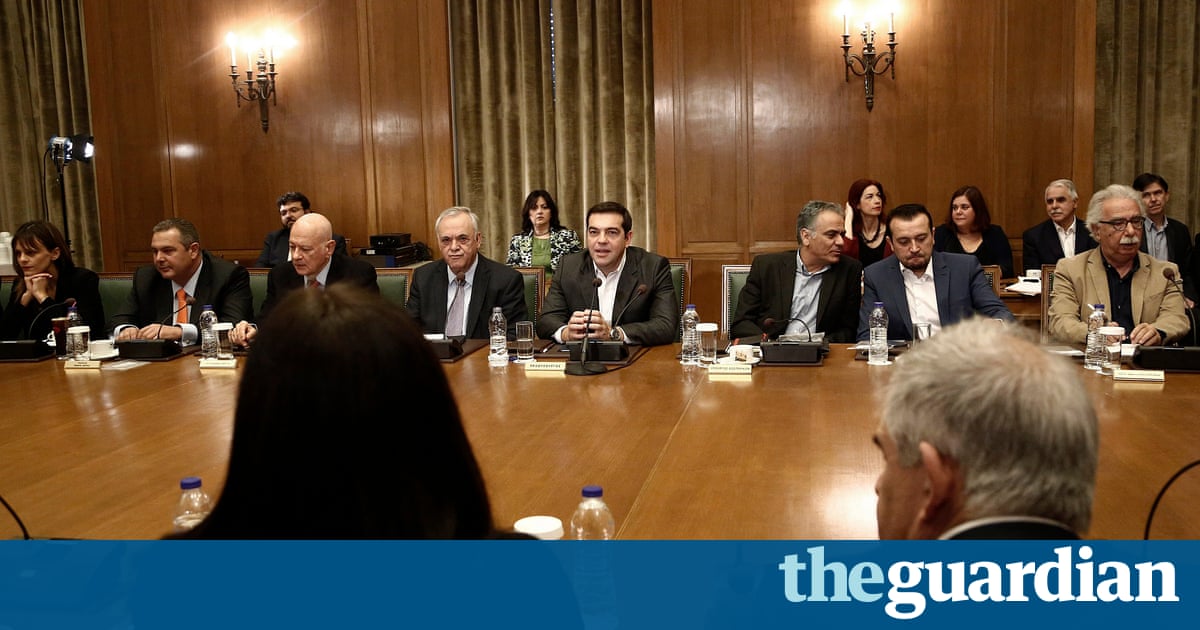 The Greek prime minister, Alexis Tsipras, has reshuffled his government to boost bailout reforms in the hope of getting the EU to agree to critical debt relief by the end of the year.
Heralding a new political era for his country, the embattled leader said on Sunday the time had come to expedite measures demanded by international creditors and turn the page. Hardline ministers who had criticised policies including privatisations were dumped for moderate technocrats in what was interpreted as a further shift to the centre by the man who once personified the hope of Europes radical left.
"We are very near the end of a long period of very difficult decisions," he told his newly assembled cabinet. Tsipras said reform negotiations had to be concluded by 5 December so that eurozone finance ministers, holding their last meeting this year, could begin debating how best to cut the countrys debt.
At over 320bn (285bn), Greece's debt pile is regarded as its biggest impediment to economic recovery.
In a move aimed at placating the lenders who have bailed out Greece three times since its economic near-collapse six years ago, the respected US-based economics professor Dimitri Papadimitriou was appointed economy minister. The 70-year-old head of the Levy Economics Institute, a thinktank, will have oversight of investment policies and EU structural funds.
Signalling he would push ahead with the often unpopular policies demanded by Greeces lenders the European Union and the International Monetary Fund Tsipras also retained the finance minister, Euclid Tsakalotos. The Oxford-educated economics professor has won plaudits for his low-key efficacy, in sharp contrast to his forerunner, Yanis Varoufakis.
Stergios Pitsiorlas, a veteran leftist who helped found the ruling Syriza party, was elevated to the position of deputy economy minister. In his previous role as chairman of Greeces privatisation agency, Pitsiorlas had been praised for his no-nonsense approach to disposing of cash-draining state assets. The shipping minister, Theodoros Dritsas, who was against further investment in Piraeus port by the Chinese conglomerate Cosco was among those dropped, while Panos Skourletis, the energy and environment minister, who had vehemently opposed the partial privatisation of the Public Power Corporation, was moved to the interior ministry.
Skourletis, an established Syriza figure, was described by insiders as too powerful to be removed altogether. He was replaced by George Stathakis who had held the economy ministry portfolio.
The septuagenarian leftist ideologue Aristides Baltas, who had been culture minister, was similarly replaced by Lydia Koniordou, Greeces foremost female classical actor.
A new migration ministry was also established, reflecting the countrys frontline role in the refugee crisis and allowing the deputy migration minister, Ioannis Mouzalas, to tap into resources and administrative backup in his promoted role as minister.
The popularity of Tsiprass two-party coalition has been in free-fall. A Public Issue poll last week put the government 24 percentage points behind the centre right New Democracy, the main opposition party. Tax increases and sustained cuts to wages and benefits have corroded its support with thousands of pensioners recently taking to the streets in protest in Athens.
With many of the measures beginning to bite this winter, the challenges remain immense for the country still seen as Europes weakest link. Tsipras told his 48-member cabinet that by completing reforms Greece could follow the roadmap of being included in the European Central Banks quantitative easing programme early next year, which would see the bank acquire Greek government debt. The government is also aiming to regain access to debt markets by the time its latest bailout expires in 2018.
Read more: https://www.theguardian.com/world/2016/nov/06/greek-prime-minister-tsipras-reshuffles-cabinet-to-boost-bailout-reforms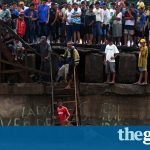 Study finds floods, storms and droughts cost global economy $520bn a year and highlights need to tackle climate change.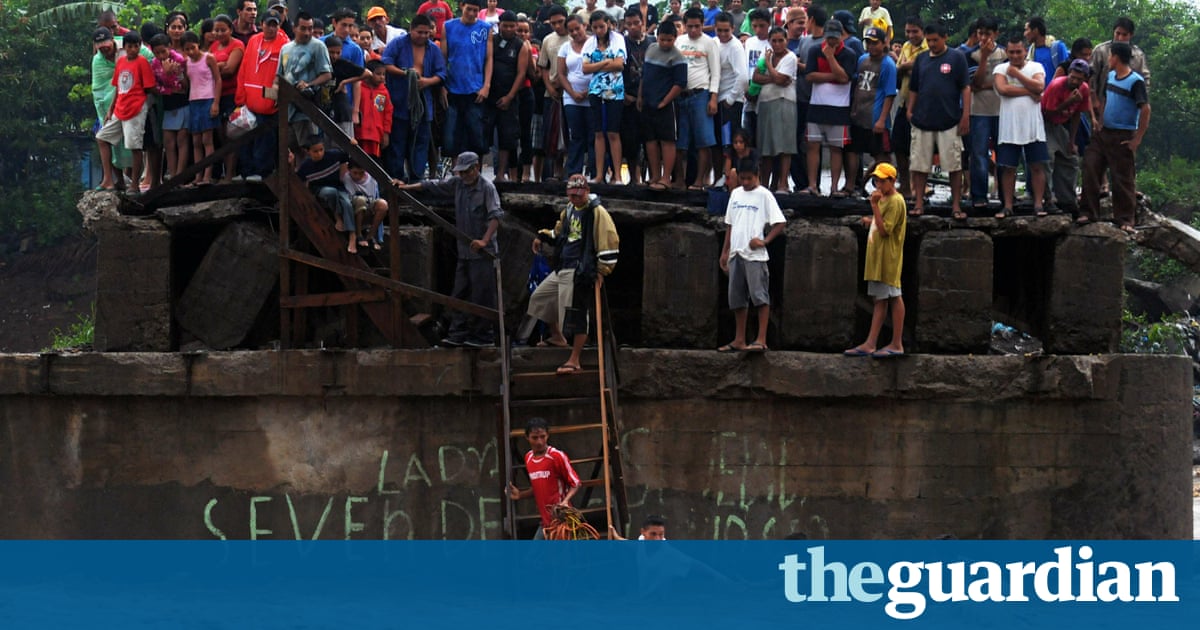 Floods, earthquakes, tsunamis and other extreme natural disasters push 26 million people into poverty each year and cost the global economy more than half a trillion dollars in lost consumption, the World Bank has said.
A bank study of 117 countries concluded that the full cost of natural disasters was $520bn (416bn) a year 60% higher than any previous estimate once the impact on poor people was taken into account.
The World Bank published its findings at the COP22 climate change conference in Marrakech and said the report underlined the need to protect the most vulnerable against the effects of global warming.
Jim Kim, the World Banks president, said: Severe climate shocks threaten to roll back decades of progress against poverty. Storms, floods, and droughts have dire human and economic consequences, with poor people often paying the heaviest price. Building resilience to disasters not only makes economic sense, it is a moral imperative.
The report cited evidence from the impact of Tropical Storm Agatha in 2010, which led to consumption per head falling by 5.5% and increased poverty by 14%.
Policies that made countries more resilient to extreme natural disasters and improved early warning systems could bring benefits of $100bn a year, the bank said.
It cited the examples of Kenya, where the countrys social protection system had provided help to vulnerable farmers well before the 2015 drought, and Pakistan, where a rapid response programme of cash grants after severe floods in 2010 had benefited 8 million people.
Stephane Hallegatte, who prepared the World Bank report, said: Countries are enduring a growing number of unexpected shocks as a result of climate change. Poor people need social and financial protection from disasters that cannot be avoided. With risk policies that we know to be effective, we have the opportunity to prevent millions of people from falling into poverty.
The banks research showed that previous studies had underestimated the impact of natural disasters because they had measured the cost by assessing damage to physical assets.
Costs were much higher when lost consumption of poor people who have fewer assets than the better off was taken into account.
It said $1 in losses did not mean the same to a rich person and poor person.
The same loss affects poor and marginalised people far more because their livelihoods depend on fewer assets, their consumption is closer to subsistence levels, they cannot rely on savings to smooth the impacts, their health and education are at greater risk, and they may need more time to recover and reconstruct.
A flood or an earthquake can be disastrous for poor people, but have a negligible impact on a countrys wealth or production if it affects people who own almost nothing and have very low incomes.
Read more: https://www.theguardian.com/business/2016/nov/14/natural-disasters-poverty-world-bank-climate-change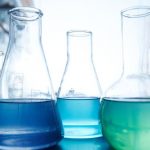 A school that blew up old chemicals on its playing field has been criticised for not providing a public warning of the blast.
Residents in Wem, Shropshire, were alarmed when The Thomas Adams School carried out the explosion on Monday while children were trick or treating.
The 19:30 GMT blast was supervised by police and bomb disposal experts.
Head teacher Liz Dakin apologised for "distress" caused, but said the school had followed police advice.
For more stories from Shropshire
Police said they had also supervised two similar controlled explosions at schools in Redditch and Evesham in Worcestershire, also on Monday.
The De Montfort School in Evesham said a controlled explosion had taken place after the end of the school day and there was "no ongoing risk to students or staff".
In Wem, residents complained on the Lowe Hill school's Facebook page about the lack of advance warning.
Mrs Dakin said the school was acting in response to advice from Government advisory science service CLEAPSS to check for the chemical 2,4-DNPH – sometimes used in chemistry lessons.

What is 2,4-DNPH?
2,4-dinitrophenylhydrazine is used in chemistry lessons and is perfectly safe if stored correctly
A-level syllabus, where 2,4-DNPH was used in organic chemistry, has changed
Action needs to be taken if there is evidence it has dried out because it could cause burns
Destroying it with an explosion is one option
CLEAPSS said the situation has arisen in a number of schools across the country – the organisation would not be drawn on how many
CLEAPSS said the action taken in Wem was proportionate

If not stored properly the substance can cause serious harm.
Police were in attendance for its disposal, but Mrs Dakin said: "We also were not aware of how big the bang would actually be.
"We do apologise to the public for any distress caused but, of course, we were following police instructions."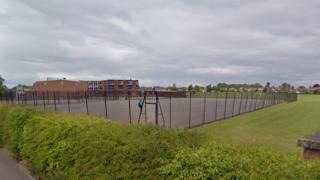 She added police had told her their time is being taken up by doing the same thing at schools across the country.
The school was open as usual on Tuesday.
West Mercia Police said officers assisted an explosive ordinance disposal unit who conducted a controlled explosion on some chemicals.
Safer Neighbourhood Inspector Nigel Morgan said: "The chemicals were safely dealt with by the EOD unit on the school playing field at around 8pm last night and although local residents may have experienced a loud bang, all relevant steps were taken to ensure that the local community were kept safe from harm".
Read more: http://www.bbc.co.uk/news/uk-england-birmingham-37835432