Astronomers in the US are setting up an experiment which, if it fails as others have could mark the end of a 30-year-old theory.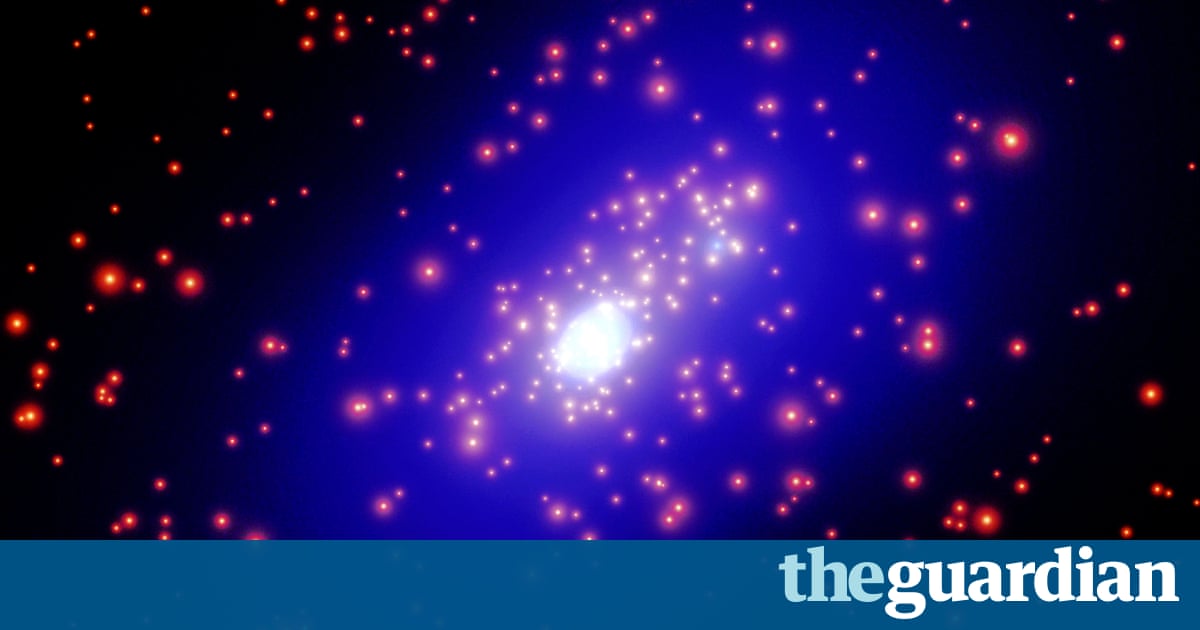 Deep underground, in a defunct gold mine in South Dakota, scientists are assembling an array of odd devices: a chamber for holding tonnes of xenon gas; hundreds of light detectors, each capable of pinpointing a single photon; and a vast tank that will be filled with hundreds of gallons of ultra-pure water. The project, the LZ experiment, has a straightforward aim: it is designed to detect particles of an invisible form of matter called dark matter as they drift through space.
It is thought there is five times more dark matter than normal matter in the universe, although it has yet to be detected directly. Finding it would solve one of sciences most baffling mysteries and explain why galaxies are not ripped apart by stars flying off into deep space.
However, many scientists believe time is running out for the hunt, which has lasted 30 years, cost millions of pounds and produced no positive results. The LZ project which is halfway through construction should be sciences last throw of the dice, they say. This generation of detectors should be the last, said astronomer Stacy McGaugh at Case Western Reserve University in Cleveland, Ohio. If we dont find anything we should accept we are stuck and need to find a different explanation, perhaps by modifying our theories of gravity, to explain the phenomena we attribute to dark matter.
Other researchers reject this view: "Theory indicates we have a really good chance of finding dark matter particles," said Chamkaur Ghag, chair of the Dark Matter UK consortium. "This is certainly not the time to talk of giving up."
The concept of dark matter stems from observations made in the 1970s. Astronomers expected to find that stars rotated more slowly around a galaxy the more distant they were from the galaxys centre, just as distant planets revolve slowly round the Sun. (Outermost Neptune moves round the Sun at a stately 12,000mph; innermost Mercury does so at 107,082mph.)
That prediction was spectacularly undone by observations, however. Stars at a galaxys edge orbit almost as fast as those near its centre. According to theory, they should be hurled into space. So astronomers proposed that invisible dark matter must be providing the extra gravity needed to hold galaxies together. Proposed sources of dark matter include burnt-out stars; clouds of dust and gas; and subatomic particles called Wimps weakly interacting massive particles. All have since been discounted, except Wimps. Many astronomers are now convinced they permeate space and form halos round galaxies to give them the gravitational muscle needed to hold fast-flying stars in place.
Getting close to Wimps has not been easy. Scientists have built increasingly sensitive detectors deeper and deeper underground to protect them from subatomic particles that bombard Earths surface and which would trigger spurious signals. These devices resemble huge Russian dolls: a vast metal tank containing water to provide added protection against incoming stray particles is erected and, within this, a giant sphere of an inert gas such as xenon is suspended. Wimps making it through to the final tank should occasionally strike a xenon nucleus, producing a flash of light that can be pinpointed by electronic detectors.
Despite three decades of effort, this approach has had no success, a failure that is starting to worry some researchers. We are now building detectors containing more and more xenon and which are a million times more sensitive than those we used to hunt Wimps 30 years ago, said astrophysicist Professor David Merritt, of the Rochester Institute of Technology, New York. And still we have found nothing.
Last July, scientists reported that after running their Large Underground Xenon (Lux) experiment for 20 months they had still failed to spot a Wimp. Now an upgraded version of Lux is being built the LZ detector, a US-UK collaboration while other devices in Canada and Italy are set to run searches.
The problem facing Wimp hunters is that as their detectors get ever more sensitive, they will start picking up signals from other weakly interacting particles called neutrinos. Tiny, almost massless, these constantly whizz through our planet and our bodies. Neutrinos are not nearly heavy enough to account for the gravitational abnormalities associated with dark matter but are still likely to play havoc with the next generation of Wimp detectors.
I believe the Wimp hypothesis will be truly dead when we reach that point, said McGaugh. It already has serious problems but if we get to the point where we are picking up all this background interaction, the game is up. You will not be able to spot a thing.
This point is rejected by Ghag. "Yes, occasionally a neutrino will kick a xenon nucleus and produce a result that resembles a Wimp interaction. We will, initially, be in trouble. But as we characterise the collisions we should find ways to differentiate them and concentrate only on those produced by Wimps."
But there is no guarantee that Wimps if they exist will ever interact with atoms of normal matter. You can imagine a scenario where dark matter particles turn out to be so incredibly weak at interacting with normal matter that our detectors will never see anything, said cosmologist Andrew Pontzen, of University College London.
Indeed, it could transpire that a Wimp is completely incapable of interacting with normal matter. You would then be saying we can only make sense of the universe by proposing a hypothetical particle that we can never detect, said Pontzen. Philosophically that is a highly unsatisfactory situation. You would be saying you cannot prove or disprove a key hypothesis that underpins scientificunderstanding.
However, Pontzen also pointed out that dark matter has proved invaluable in making scientific predictions and should not be dismissed too quickly. Scientists in the late 20th century attempted to predict what the cosmic background radiation left behind by the Big Bang 13 billion years ago might look like. Those who used dark matter in their calculations were found to have got things spectacularly right when we later flew probes to study that radiation background. It shows there was dark matter right at the birth of the universe.
McGaugh is unconvinced. He points to the failure of Geneva's Large Hadron Collider, used to find the Higgs boson, to produce particles that might hint at the existence of Wimps. It was hailed as the golden test but it has produced nothing, just like the other experiments. Instead, more effort should be directed to developing new theoretical approaches to understanding gravity, he argues. One such theory is known as modified Newtonian dynamics, or Mond. It suggests that variations in the behaviour of gravity could account for the unexpected star speeds. "Such approaches should take precedence if LZ should fail to find dark matter in the next two or three years," McGaugh said.
Ghag disagrees. "I think it is ridiculous to suggest we stop, he said. Are we just going to say OK, we have no idea what makes up 85% of the universe just because we are finding it all a bit hard? That's not realistic."
The uncertain nature of the problem was summed up by Pontzen. "We have been looking for dark matter for so long. Sometimes I think I should get real and admit something is up. On the other hand, the technology is getting better and we are opening up new possibilities of where to find dark matter. Which of these scenarios I feel closest to depends what sort of day I am having."
Read more: https://www.theguardian.com/science/2016/dec/31/dark-matter-existence-space-astronomers-us-experiment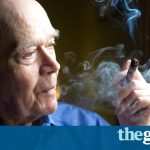 The author on his recovery after a stroke and his fears for a dis-United States.
On 11 June 2011, a few days before his 69th birthday, Jonathan Raban was sitting with his daughter Julia at home in Seattle. He'd felt foggy and out of sorts since waking. Having reheated a casserole, he looked down to see that, try as he might, he couldn't make the knife in his right hand touch the food on his plate.
His voice lifts in remembered surprise. It was very strange. I said to Julia: "I think I'm having a stroke."
He was. A few hours later, Raban was in a hospital in the north of the city, looking at scans of his brain. The stroke was haemorrhagic, and massive: the damage to the right side of his body would be impossible to erase.
Carefully balancing a glass of red wine with his good hand, he gestures down at the wheelchair he now uses. Not quite instantly, but within a very few weeks, I was transformed into an old man. A second later, he concedes gruffly: I did feel pretty happy that I was still alive.
Appropriately for a man best known for his nautical writing, Rabans home feels rather like the upturned hull of a boat, with coffee-coloured redwood beams and a clutter of charts, sailing photos, engravings and mock-ups of the covers of his books. Every so often theres the drone of a seaplane coming in to land.
As soon as he got home from rehab,Raban did what he has always done: he began to write, and to research accounts of other peoples strokes (mostly unreadable, he grunts), English social history, his parents letters; searching for a way to braid the experience with the other skeins of his life.
I remember a doctor came to the rehabilitation ward, about my age, and said: Oh, youre the one who used to be a writer. I told him: Im still a writer, and I intend to write about this.
Raban talks in unhurried, intricately woven sentences, languid vowels barely touched by two decades in the US; it feels a little surreal to encounter him here in the Pacific Northwest. But Seattle, he goes on to explain, is as close to a home as he has found. Born in Norfolk in 1942 and educated at the University of Hull where he became friendly with Philip Larkin he started out as an academic. But as his anthology-cum-memoir For Love and Money (1989) attests, he lasted only a few years, writing fiction and journalism during University of East Anglia vacations and trying to gain a ticket of entrance to the city at the end of the line. He launched himself as a freelance writer in London in 1969, lodging with the poet Robert Lowell and becoming part of the bibulous in-crowd that centred on Ian Hamiltons magazine New Review.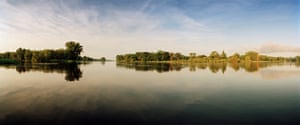 Read more: https://www.theguardian.com/books/2016/dec/30/jonathan-raban-author-recovery-stroke-fears-dis-united-states
From an acclaimed novel to an immersive theater experience, the divisive sexual practice made a comeback in art amid heightened anxiety over sex and gender.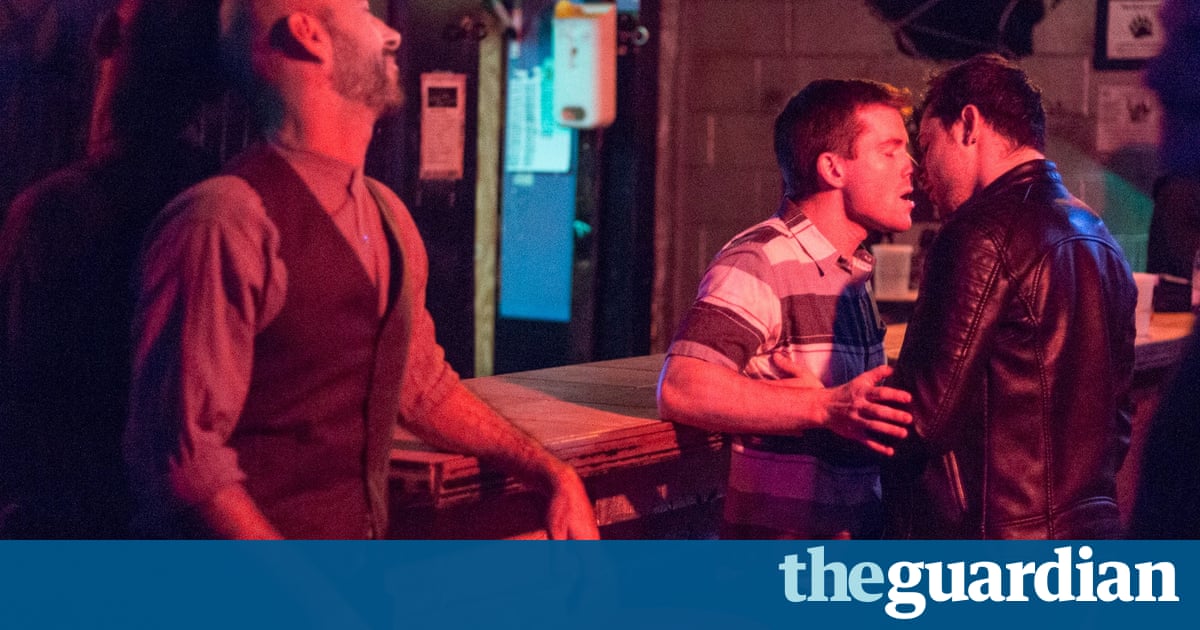 On a Saturday afternoon shortly before Christmas, I found myself in the dungeon-like basement of a sex club in Manhattan to see a site-specific performance called Adonis Memories. It was an immersive theater experience based upon oral histories with patrons of the Adonis movie theater, the once opulent movie house-turned-gay porn theater located off Times Square in the 70s and 80s. In its day the Adonis epitomized hedonistic group viewing of pornography, the kind of place where gay, queer and straight men could watch hardcore films together. Meanwhile, just offscreen, it was anything goes between the men in the audience, especially in the theaters infamous balcony.
The performance, the brainchild of Alan Bounville, a theater artist and activist, makes the audience contend with the gay art of cruising: the practice of fleeting sex between men, usually anonymously and without exchanging names, often in semi-public indoor spaces (bathrooms, saunas) or outdoors (rest stops, forests). Audience members watched actors re-enact Adonis patrons cruising each other, and made them complicit by having them follow the action around the space, deciding what they watched and what they didnt.
Cruising has been having something a moment in art over the past year or so, though its not as if it hasn't been depicted in fiction and non-fiction for some time. The act has received heavy criticism for depicting gay life as deviant and inherently dangerous. The late George Michael was outed when he engaged in a lewd act in Beverly Hills in 1998, and Republican senator Larry Craig was lambasted in media in 2007 when he tapped his right foot, which an officer said was recognized as a signal used by persons wishing to engage in lewd conduct.
The shame was viscerally reinforced in the 1980 William Friedkin movie Cruising, in which Al Pacino must go undercover in the world of homosexual sadomasochistic sex he is assigned to infiltrate to investigate a string of murders. As Roger Ebert noted, the films controversial production did not just alarm conservatives but also the New York gay community [which] rose up in protest, worried the film would present a distorted view of gay life. It would imply the small subculture of S&M was more prevalent than it is, and that, if gays were into violence, attacks on them would somehow be justified. (James Franco was behind a less-seen riff on Friedkins film, Interior. Leather. Bar., in 2013.)
But the art of cruising is not simply about shame and self-hatred; it can also be a space of exploration and connection, as queer literature and art have reflected more recently. Its at the heart of Garth Greenwells much-lauded novel from earlier this year, What Belongs To You, in which an unnamed American narrator becomes obsessed with a sex worker named Mitko he meets in a bathroom in Bulgaria. Everything about their relationship is in the context of sex, and as Mitko and the narrator get to know one another, Greenwell presents gay male life through the prism of their complicated sex lives, moments of intimate partner violence, and the risk of sexuality transmitted disease.
That a book about cruising has been so welcomed by mainstream readers and critics, and featured on best of lists is pretty stunning. As Greenwell discussed in January, its been considered impolite to discuss not just in front of straight people, but also within gay circles until now.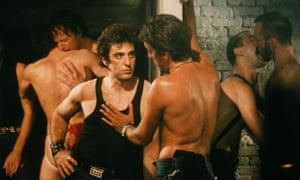 Read more: https://www.theguardian.com/culture/2016/dec/29/cruising-gay-culture-2016
Author of the classic 1970's novel Watership Down, the allegorical tale of a colony of rabbits.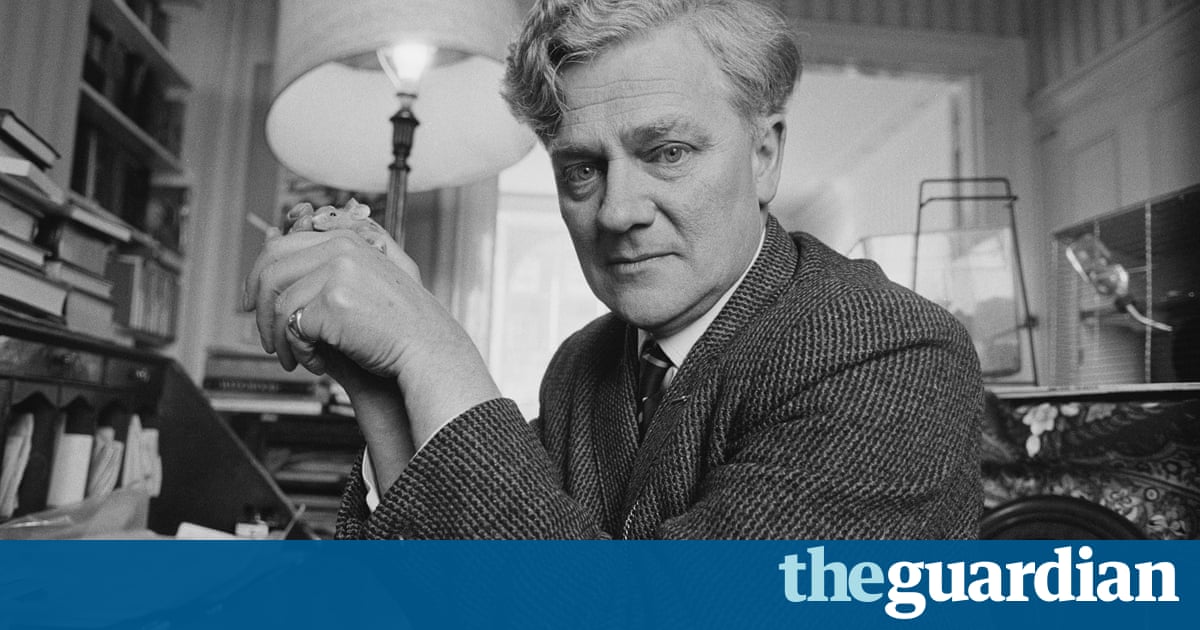 Richard Adams, who has died aged 96, was the author of one of the most successful books of the 1970s. Published in 1972, Watership Down, Adams' story about a colony of rabbits travelling across the country in search of a better home in the Berkshire Downs when their burrow is destroyed, became a cult novel, with a crossover readership.
Despite being published as an adult book, Watership Down won the two most distinguished childrens book prizes, the Carnegie medal and the Guardian childrens book prize, and sold more than 100,000 copies in Britain in its first year of publication. Unlike some such instant successes, Watership Down was not just a book of its time; it is now firmly established as a classic and has sold more than 50m copies worldwide.
The story of the publication of Watership Down is an example of the quirky nature of publishing. As a manuscript of more than 200,000 words, it was turned down by all of the major publishers and many of the smaller ones, before Rex Collings, a small independent company, picked it up. From the moment of publication, it was widely hailed as an exceptional title and almost instantly became a bestseller. At one point, it held the record for the highest sum paid for paperback rights. Its mass success and cult status was furthered by its subsequent adaptation in 1978 to animated cartoon film, with a soundtrack that included the hit single Bright Eyes.
The origins of Watership Down lay in stories Adams wrote down to entertain his daughters on long car journeys, based on his observation of rabbits from the train window on his daily commute to work. However, Adams himself did not categorise it as a childrens book. Once published, its evocation of the English countryside (the Downs near Adamss home), combined with its detailed descriptions of rabbit society much taken from RM Lockleys The Private Life of the Rabbit (1964) which includes a sharply observed study of leadership through the characters of Fiver, Bigwig and Hazel, made it as much a political allegory as a simple adventure story.
Son of Evelyn Adams, a country doctor, and his wife, Lilian (nee Button), Richard was born in Newbury, and brought up in Berkshire. He was educated at Bradfield college, Berkshire, and Worcester College, Oxford, where he studied history for two years until he was called up in 1940. He served in the Royal Army Service Corps in Palestine, Europe and the far east before returning to Oxford in 1946 to finish his studies. Adams then joined the civil service, where he worked in the Ministry of Housing and Local Government and in the Department of the Environment, before becoming a full-time writer in 1974 after the success of his first book.
Subsequent books followed quickly, including Shardik (1974), the story of a hunter and a giant bear, which was particularly poorly received by readers wanting more Watership Down; The Tyger Voyage (1976), a picture book in verse with illustrations by Nicola Bayley; and The Plague Dogs (1977). None had the same success as the tale about rabbits.
Adams was elected a fellow of the Royal Society of Literature in 1975 and held posts as writer in residence at both the University of Florida (1975) and Hollins University in Virginia (1976). He continued to write for both adults and children. He revisited Watership Down in Tales from Watership Down (1996) and contributed a short story to Gentle Footprints: A Collection of Animal Stories, which was published to raise funds for the Born Free Foundation in 2010, just before his 90th birthday.
For almost all his writing, Adams drew on his deep affection for the countryside and the wildlife that lives in it that was formed during his childhood. In his autobiography, The Day Gone By (1990), he describes how, as a child, he lost his heart twice, once to the River Kennet and once to the Downs, of which he writes: I cant remember ever to have done anything anything at all more delightful than walking on the crest of the Downs, looking away to the purple, heat-rimmed edge of the horizon.
Adams was invited to become president of the Royal Society for the Prevention of Cruelty to Animals in 1980, having been a lifelong campaigner for animal welfare and an active member of the society, including taking part in a lecture tour in Canada in 1977 to drum up opposition to the hunting of baby seals. In a subsequent RSPCA members watchdog publication Adams was described as giving a stirring and inspiring speech as president elect, , but his time at the RSPCA was short lived.
Already going through a turbulent time internally, as traditionalists and modernisers fought and tried to put right the 1m deficit that had accrued, the RSPCA council voted to shorten Adamss term of office as president and he resigned in protest. He later commented angrily that senior members of the council were more interested in their own careers than in the welfare of animals.
He continued to be honoured for his work throughout his life, and was the recipient of the inaugural Whitchurch arts award in 2010, given by the Hampshire town in which he lived in later years. Earlier this year, it was announced that the BBC planned a new adaptation of Watership Down for release in 2017.
Adams married Elizabeth Acland in 1949, and they had two daughters, Juliet and Rosamond. They all survive him.
Richard George Adams, writer, born 9 May 1920; died 24 December 2016
Read more: https://www.theguardian.com/books/2016/dec/27/richard-adams-obituary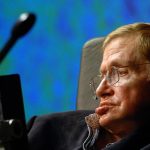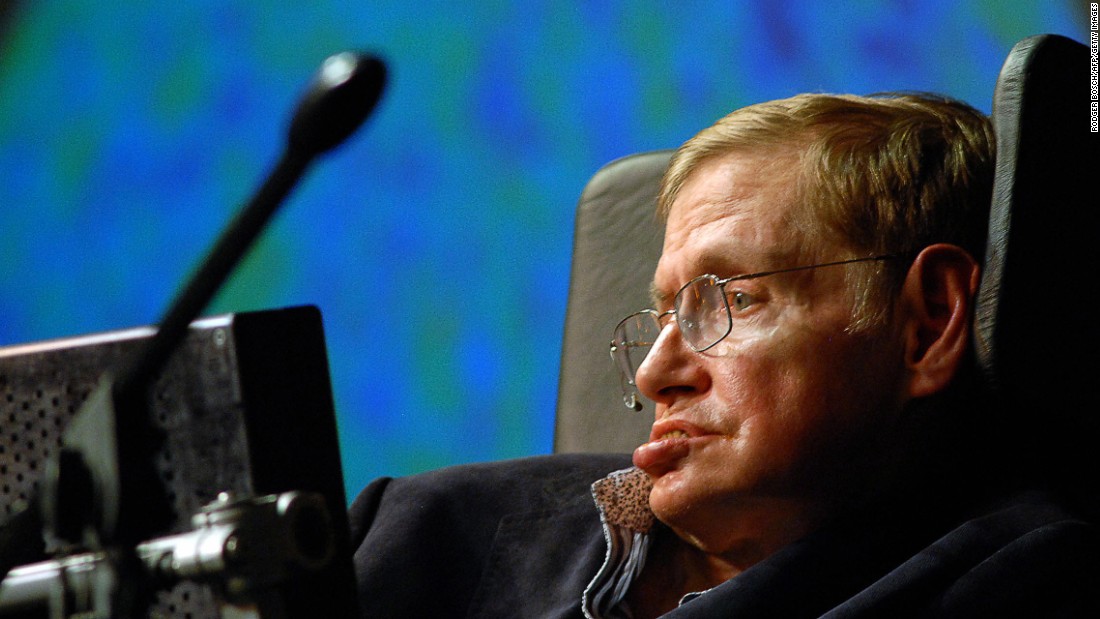 (CNN)Here's a look at the life of the world renowned theoretical physicist, cosmologist, astronomer and mathematician, Stephen Hawking.
Personal:
Birth date: January 8, 1942
Birthplace: Oxford, England (grew up in and around London)
Birth name: Stephen William Hawking
Father: Frank Hawking, a doctor and research biologist
Mother: E. Isobel Hawking
Marriages: Elaine Mason (1995-2006, divorce); Jane Wilde (1965-1991, divorce)
Children: with Jane Wilde: Timothy, Lucy and Robert
Education: Oxford University, B.A., 1962; Cambridge University, Ph.D., 1966
Other Facts:
Stephen Hawking's birthday (January 8, 1942) is the 300th anniversary of the death of astronomer and physicist Galileo Galilei.
He is the 17th Lucasian Professor of Mathematics, an academic chair at Cambridge University. From 1669 to 1702, the position was held by Sir Isaac Newton.
Has guest-starred, as himself, on "The Big Bang Theory," "Star Trek: The Next Generation" and "The Simpsons."
Lou Gehrig's Disease (Amyotrophic Lateral Sclerosis or ALS), is usually fatal after three years. Hawking has survived it for 50 years.
The disease has left him paralyzed and completely dependent on others and/or technology for everything: bathing, dressing, eating, mobility and speech. He's able to move only a few fingers on one hand.
His speech synthesizer has an American accent.
Timeline:
1963 – Is diagnosed with the motor neuron disease, amyotrophic lateral sclerosis (ALS).
1966 – Completes doctoral work in theoretical physics, submitting a thesis on black holes.
1970 – Combines the theory of relativity with quantum theory and finds that black holes emit radiation.
1979 – Becomes the 17th Lucasian professor of mathematics at Cambridge University.
1982 – Awarded CBE – Commander of the Order of the British Empire.
1985 – Hospitalized with pneumonia Hawking requires an emergency tracheotomy, causing permanent damage to his larynx and vocal cords. A keyboard operated electronic speech synthesizer is refined and adapted to his wheelchair by David Mason, an engineer married to Elaine Mason, one of Hawking's nurses (and future wife).
1988 – His book, "A Brief History of Time: From the Big Bang to Black Holes," is published.
2004 – Reverses the 1966 theory that black holes swallow everything in their path forever and declares that black holes will never support space travel to other universes.
April 26, 2007 – Becomes the first quadriplegic to experience zero gravity, aboard a Zero Gravity Corporation flight.
October 2007 – "George's Secret Key to the Universe," the first in a series of children's books to help explain the universe, written with daughter Lucy is published.
November 30, 2008 – Is appointed by the Perimeter Institute for Theoretical Physics in Waterloo, Ontario to be its first Distinguished Research Chair.
May 19, 2009 – "George's Cosmic Treasure Hunt," the second in the series of children's books written with daughter Lucy, is published.
September 30, 2009 – Steps down as Lucasian Professor of Mathematics at Cambridge University after 30 years. Hawking will continue to work at the university.
2009-present – Director of Research at the Institute for Theoretical Cosmology at the Department of Applied Mathematics and Theoretical Physics at Cambridge University.
September 7, 2010 – "The Grand Design," written with Leonard Mlodinow, is published.
August 28, 2012 – "George and the Big Bang," the third installment in a series of children's books written with daughter Lucy, is published.
September 10, 2013 – Hawking publishes "My Brief History," a biography that looks at his life and the development of his intellect.
June 5, 2014 – "George and the Unbreakable Code" the fourth installment in a series of children's books written with daughter Lucy, is published.
Read more: http://www.cnn.com/2013/04/29/world/europe/stephen-hawking-fast-facts/index.html
Surveyed experts predicted last weeks rate rise would be followed by two more next year, not three.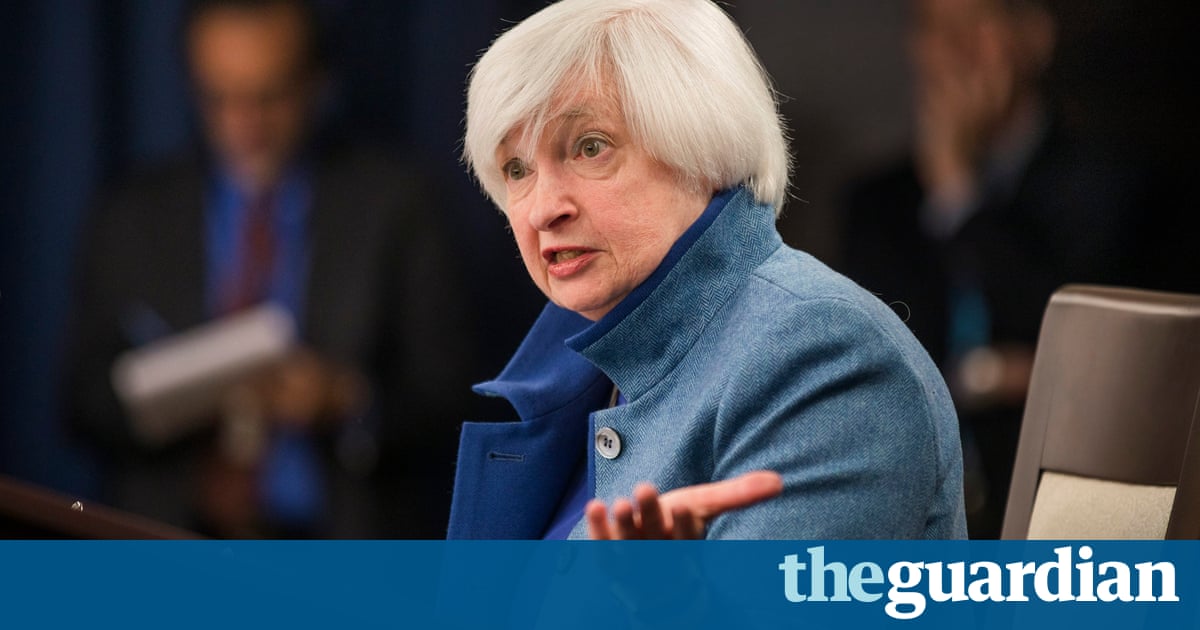 The Federal Reserve could wait until at least next summer before raising interest rates again, according to Wall Street economists surveyed by the Financial Times. Expectations that a rate rise last week by the US central bank would be followed by three more next year were played down by the 31 economists surveyed, who predicted only two rises were likely.
The New York Dow Jones index soared last week to within 160 points of a record 20,000 amid forecasts that a huge stimulus package in the first year of Donald Trumps presidency would trigger an economic boom.
While Trump has promised to cut taxes affecting middle-income earners and pump funds into major infrastructure projects, many economists are wary that Congress could delay or block the moves, fearing a steep rise in the governments budget deficit.
Global growth will improve next year but remain under its long-term trend, Gregory Daco, an economist with Oxford Economics, told the newspaper. Trumps policies, and the expectation of them, will be pivotal to global developments.
The strengthening of the dollar is also likely to hit exports and increase the price of imports, increasing the US balance of payments deficit.
The value of companies in the Dow Jones index has almost doubled since the 11,500 it recorded at the height of the tech boom in 1999, while the UKs FTSE 100 index of top companies languished on Friday at only slightly above 1999's 6,950 at 7011.
Read more: https://www.theguardian.com/business/2016/dec/18/us-could-wait-until-next-summer-to-raise-interest-rates-say-economists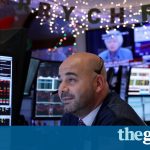 Fed chairwoman Janet Yellen announced a 0.25% increase in the benchmark rate to 0.50-0.75%, and predicted three further rates increase in 2017.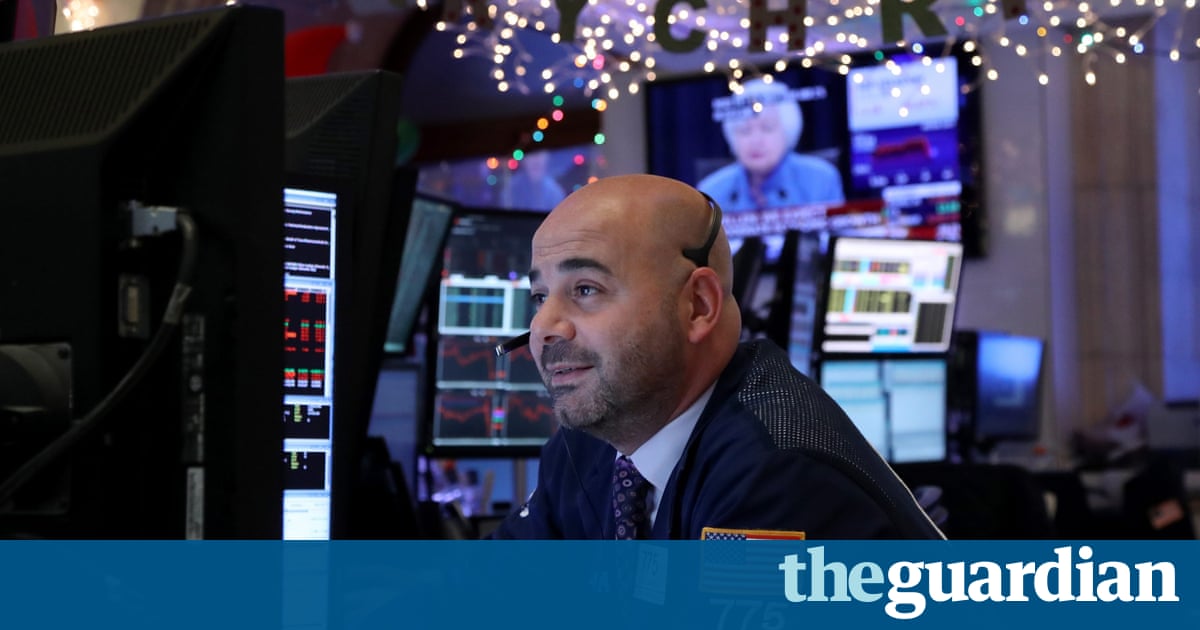 The US Federal Reserve on Wednesday raised interest rates for the first time in a year, and only the second time since the 2008 financial crisis. The US central bank also predicted three further rates increase in 2017, up from previous expectations of two rate hikes.
Janet Yellen, the Fed chairwoman, said growth is a touch stronger, unemployment is a shade lower as she announced a 0.25% increase in the benchmark rate to 0.50-0.75%.
It is the first time rates have been raised since December 2015 when the benchmark rate was lifted from near-zero for seven years since the crisis.
"My colleagues and I are recognizing the considerable progress the economy has made towards our dual objectives of maximum employment and price stability," Yellen said. "We expect that the economy will continue to perform well, with the job market strengthening further, and inflation rising to 2% over the next couple of years."
Yellen also set out a path of faster pace of rate increases next year than previously expected. The rate setting Federal Open Market Committee (FOMC) said it expected to raise short-term rates by another 0.75% percentage points next year probably in three separate quarter-point moves up from a previously predicted 2017 increase of 0.5%.
"The stance of monetary policy remains accommodative, thereby supporting some further strengthening in labor market conditions and a return to 2% inflation," the FOMC said in a statement.
The unanimous decision to raise rates, the first time in months that the 10 members of FOMC had all agreed on policy, came at the end of the committees first rate-setting meeting since the election of Donald Trump as America's next president. The statement made no mention of the effect of Trump's policies on the countrys economic prospects. But experts have said Trump's plans for massive tax cuts and huge infrastructure investment could spur the economic recovery.
US stock markets, which soared to record highs following Trump's victory, fell slightly following the decision, which had been widely expected by traders and economists. The Dow Jones Industrial Average was hovering at 19,954 points a more than 9% increase since the 8 November election.
Trump has repeatedly criticised Yellen for not raising interest rates fast enough, which he said had created a false economy and delayed the recovery, and called for her to be replaced. In September, he said Yellen should be ashamed of herself. "I used to hope that the Fed was independent," he said. "And the Fed is obviously not independent. It's obviously not even close to being independent."
Trump had said he is unlikely to nominate Yellen to continue as Fed chief when her term expires in early 2018. Yellen has refused to leave before the end of her term.
Rob Carnell, chief international economist at ING, said: "The big takeaway from this meeting was the increase in the pace of tightening signaled for 2017. Where two rate hikes of 25bp were signaled in the previous guidance, there are now three hikes signaled."
Despite this, the other forecast variables are little changed. Probably most noteworthy is the small 0.1 percentage point increase in 2017 GDP growth, now expected to be 2.1%, but no further increase is expected in 2018, which is unchanged at 2.0%. The 2019 GDP forecast is also only slightly higher at 1.9% (1.8% previously). There is not much concession in these growth forecasts to expectations of big fiscal stimulus from a Trump administration and our own forecasts are considerably higher closer to 3% in both years.
Jeremy Cook, chief economist at international payments company World First, said: "The Federal Reserve found enough strength in the US economy to hike 25 basis points for the first time this year. This means basically nothing.
"What matters is that the expectations shown in the dot plot charts show a Federal Reserve that is supremely uncertain as to the path of US economy moves into 2017. They've noted the strength in inflation and the jobs market but this is a central bank eager to know what kind of administration they will have to work with. Until then there was little chance of them basing policy on the pronouncements of someone who has a casual relationship with consistency."
Our eyes now move back to the politics in the United States and the rebuttal of the Feds decision from the president-elect via his Twitter account.
Rates had been expected to be raised earlier this year, but the decision was delayed by concerns about a slowdown in the Chinese economy, Brexit and the unpredictable US presidential election.
The Fed predicted economic growth reaching 1.9% this year, slightly above its forecast in September. However, it kept its long-term estimate for economic growth at 1.8%, far below the 4% pace that Trump promises to deliver via a program of deregulation, tax cuts and infrastructure spending.
The committee expects little improvement in the unemployment rate from the current rate of 4.6%.
The rate hike was widely expected with all 120 economists polled by Reuters expecting an interest rates increase.
Read more: https://www.theguardian.com/business/2016/dec/14/us-federal-reserve-raises-interest-rates-second-time-since-2008
Representing the Nobel laureate at the prize-giving, the US singer admitted nerves in performance at Swedish academy.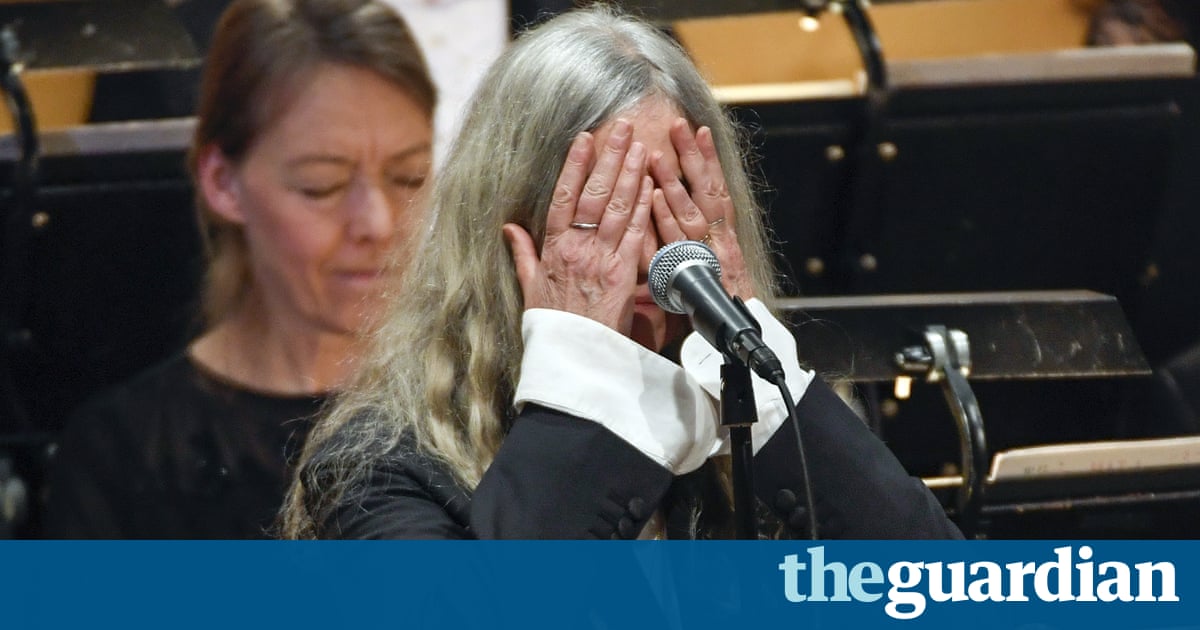 A very nervous Patti Smith initially stumbled through A Hard Rains A-Gonna Fall in Stockholm on Saturday in a performance given to mark Bob Dylans Nobel prize for literature.
Making the award, Horace Engdahl, a Swedish literary historian and critic and member of the Swedish academy that awards the prize, responded to international criticism of the choice of a popular lyricist as recipient.
Engdahl said that when Dylan's songs were heard first in the 1960s, all of a sudden much of the bookish poetry in our world felt anaemic.
The academy's choice of Dylan, Engdahl said in Swedish, seemed daring only beforehand and already seems obvious.
And it was an unconventional prize-giving night in more ways than one. Dylan's failure to attend the August gathering in Stockholm meant that Smith, the American singer most famous for her 1975 album, Horses, and the hit song Because the Night, was attending as his proxy.
The occasion proved too much for the singer, 69, who faltered after a few verses. Forgetting the lyric 'I saw a black branch with blood that kept drippin,' she apologised quietly but profusely to the jewel-bedecked audience and asked if she could start that section of the song again. "I am so nervous," she explained.
Smith was encouraged by applause from the gathered dignatories and members of the Swedish royal family.
Her performance followed Engdahl's justificatory speech, which opened with the question: "What brings about the great shifts in the world of literature? Often it is when someone seizes upon a simple, overlooked form, discounted as art in the high sense, and makes it mutate."
In this way, Engdahl argued, the novel had once emerged from anecdote and letters, while drama had eventually derived from games and performance.
"In the distant past all poetry was sung or tunefully recited," he said. "Dylan had dedicated himself to music played for ordinary people and tried to copy it."
Read more: https://www.theguardian.com/music/2016/dec/10/patti-smith-falters-in-stockholm-tribute-to-an-absent-bob-dylan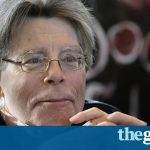 Guitar-playing horror legend speaks out against literary authors such as Gary Shteyngart and Irvine Welsh who have scorned the singer's award.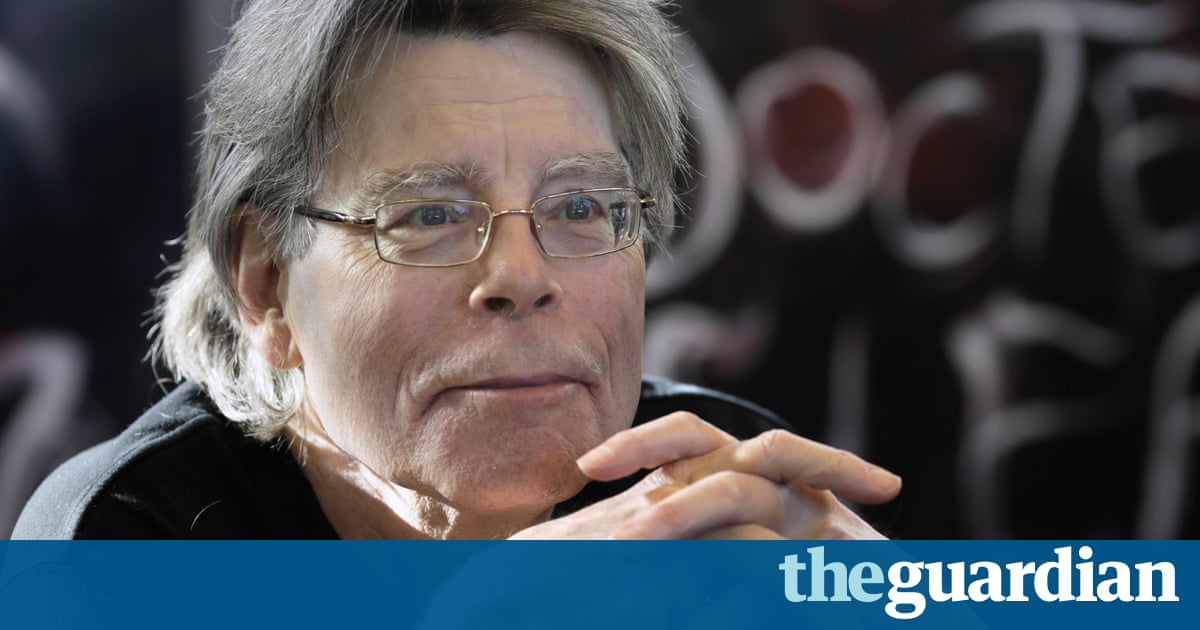 Stephen King has come to the defence of Bob Dylan's Nobel prize for literature, accusing those who oppose the award of sour grapes.
According to King, no other musician has had such an impact on popular culture or remained so influential for so long as Dylan. In an interview with Rolling Stone, the horror writer defended the songwriter against his detractors, particularly the authors who had rubbished Dylan's win: "People complaining about his Nobel either don't understand or it's just a plain old case of sour grapes."
Levelling his gaze directly at novelist Gary Shteyngart, he added: "I've seen several literary writers who have turned their noses up at the Dylan thing, like Gary Shteyngart. Well, I've got news for you, Gary. There are a lot of deserving writers who have never gotten the Nobel prize. And Gary Shteyngart will probably be one of them."
When the news of the award broke, Shteyngart tweeted: "I totally get the Nobel committee. Reading books is hard." He was not alone in the literary world; a legion of authors were disappointed with the decision, including Hari Kunzru and Irvine Welsh, the latter writing that Dylan's win was ill-conceived nostalgia award bestowed by senile, gibbering hippies. Chocolat author Joanne Harris tweeted: "Is this the first time that a back catalogue of song lyrics has been judged eligible for a literary prize?"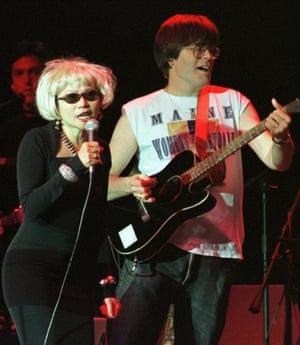 Read more: https://www.theguardian.com/books/2016/dec/08/stephen-king-attacks-bob-dylans-nobel-prize-knockers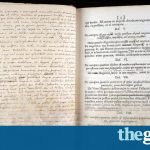 Rare European copy of key mathematics text is going under hammer at Christies in New York with record guide price.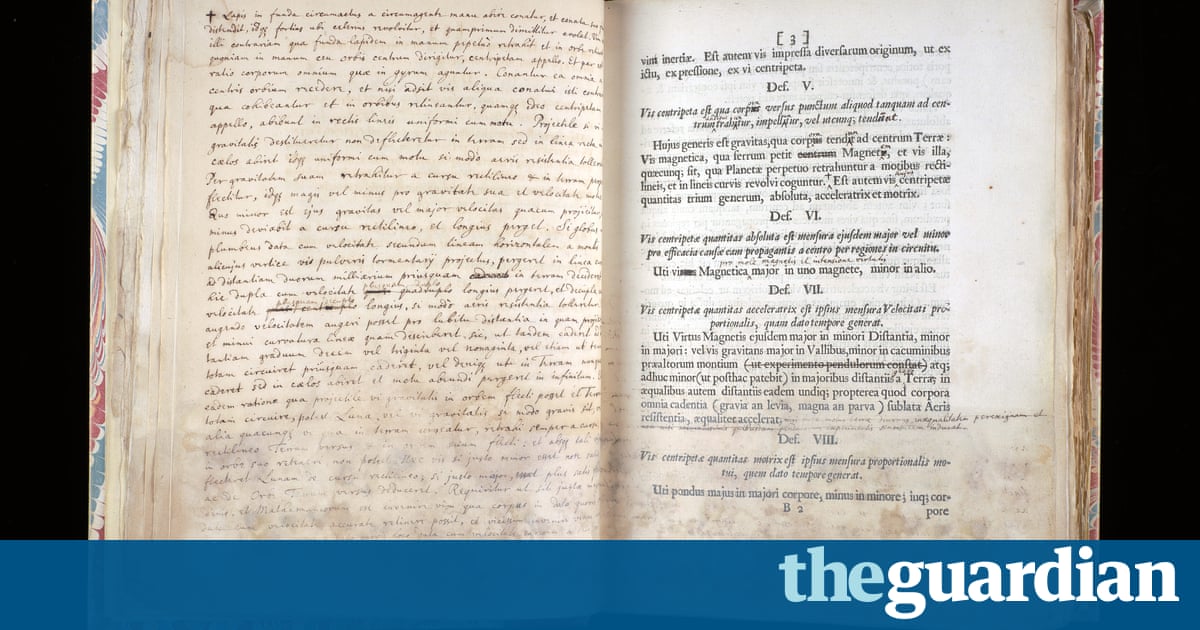 A first edition of Sir Isaac Newton's Principia Mathematica could become the most expensive print sold of the revolutionary text when it goes under the hammer with a guide price of at least $1m (790,000) this month.
The extremely rare continental copy being sold by auction house Christies in New York is one of a handful of texts thought to have been destined for Europe and has minor differences from those distributed in England by Newton and the book's editor, Edmond Halley.
The list price of between $1m and $1.5m is thought to be a record for the book. An English version also bound in red morocco leather, which was said to have been presented to King James II, sold for more than $2.5m in 2013. Its list price was $600,000.
About 400 copies of Principia's first edition were printed, of which the continental versions accounted for about 20%. Halley, the astronomer best known for the comet named after him, encouraged Newton to organise his theories into a text and paid for the printing because the Royal Society of which he and Newton were members had run out of funds.
The society retains two copies of the book, including the original manuscript on which the first print run in 1687 was based, which is described as its greatest treasure.
Written in Latin, the books full title is Philosophi Naturalis Principia Mathematica (Mathematical Principles of Natural Philosophy). It laid out Newton's groundbreaking theories in areas such as gravity and the forces of motion, and introduced a more rigorous mathematical method to physical science.
Keith Moore, the head of the Royal Society library, described it as a benchmark in human thought.
"It's not just the history and development of science; it's one of the greatest books ever published," he said. "It was hugely influential in terms of applying mathematics to basic physical problems."
Moore said the large sum set to be attracted by the book could be in part due to the growing influence of science within culture, as well as the huge earnings of some technology entrepreneurs.
"People who have big books these days maybe are the kinds of people who have made their money on the internet or the web … If you have a few million quid to spend, why wouldnt you buy a copy of Principia Mathematica?
"If you've made your money from a really cool algorithm, you will probably appreciate Newtonian physics."
Despite its wide-ranging impact, and the books use as a foundational physics text being unsurpassed until Einstein's general theory of relativity, Principia did not make a list last year of the top 20 most important academic books of all time. The list was topped by Charles Darwins On the Origin of Species.
But because it was published almost two centuries earlier, first editions of Principia are rarer and likely to continue selling for far larger amounts. One of the highest prices paid for a first edition of Darwins book laying out the theory of evolution was 103,000 in 2009, and subsequent sales have been lower.
While the prices differ, the impact of the two texts was comparable, Moore said. What Newton does in the 1680's is revolutionise the physical sciences. The fundamental laws of physics.
Darwin's great work published in 1859 revolutionised the biological sciences in the same way. They are similar books in the impact they had.
The picture caption on this article was amended on 5 December 2016 to clarify that the copy of Principia Mathematica up for sale is not the one held by Cambridge University.
Read more: https://www.theguardian.com/science/2016/dec/05/principia-sir-isaac-newton-first-edition-auction-christies-new-york