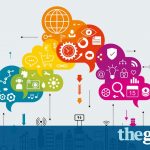 The long read: Interconnected technology is now an inescapable reality ordering our shopping, monitoring our cities and sucking up vast amounts of data along the way. The promise is that it will benefit us all but how can it?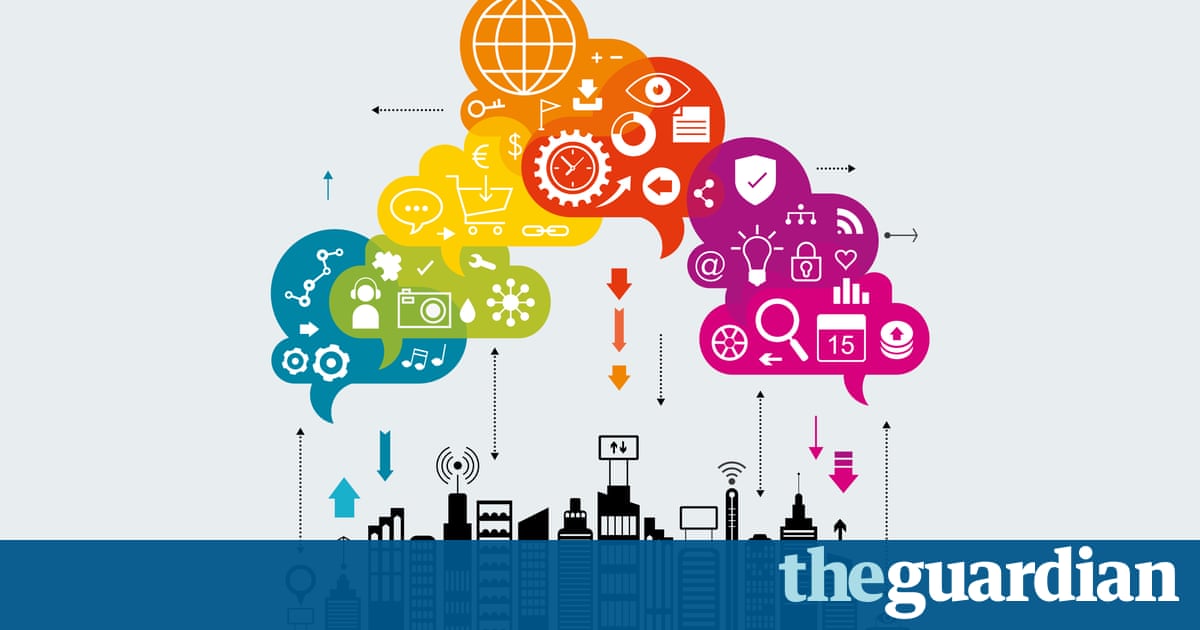 In San Francisco, a young engineer hopes to optimise his life through sensors that track his heart rate, respiration and sleep cycle. In Copenhagen, a bus running two minutes behind schedule transmits its location and passenger count to the municipal traffic signal network, which extends the time of the green light at each of the next three intersections long enough for its driver to make up some time. In Davao City in the Philippines, an unsecured webcam overlooks the storeroom of a fast food stand, allowing anyone to peer in on all its comings and goings.
What links these wildly different circumstances is a vision of connected devices now being sold to us as the Internet of things. The technologist Mike Kuniavsky, a pioneer of this idea, characterises it as a state of being in which computation and data communication [are] embedded in, and distributed through, our entire environment. I prefer to see it for what it is: the colonisation of everyday life by information processing.
Though it can often feel as if this colonisation proceeds of its own momentum, distinct ambitions are being served wherever and however the Internet of things appears. The Internet of things isn't a single technology. About all that connects the various devices, services, vendors and efforts involved is the end goal they serve: capturing data that can then be used to measure and control the world around us.
Whenever a project has such imperial designs on our everyday lives, it is vital that we ask just what ideas underpin it and whose interests it serves. Although the Internet of things retains a certain sprawling and formless quality, we can get a far more concrete sense of what it involves by looking at how it appears at each of three scales: that of our bodies (where the effort is referred to as the quantified self), our homes (the smart home) and our public spaces (the smart city). Each of these examples illuminates a different aspect of the challenge presented to us by the Internet of things, and each has something distinct to teach us.
---
At the most intimate scale, the internet of things is visible in the form of wearable biometric sensors. The simplest of these are little more than networked digital pedometers, which count steps, measure the distance a person has traversed, and furnish an estimate of the calories burned in the course of this activity. More elaborate models measure heart rate, breathing, skin temperature and even perspiration.
If wearable biometric devices such as Fitbits and Apple Watches are, in theory, aimed at rigorous self-mastery, the colonisation of the domestic environment by similarly networked products and services is intended to deliver a very different experience: convenience. The aim of such smart home efforts is to short-circuit the process of reflection that stands between having a desire and fulfilling that desire by buying something.
Right now, the perfect example of this is a gadget being sold by Amazon, known as the Dash Button. Many Internet-of-things devices are little more than some conventional object with networked connectivity tacked on. The Dash Button is the precise opposite, a thing in the world that could not have existed without the internet. I cannot improve on Amazon's own description of this curious object and how it works, so I'll repeat it here: Amazon Dash Button is a Wi-Fi-connected device that reorders your favourite item with the press of a button. To use Dash Button, simply download the Amazon app from the Apple App Store or Google Play Store. Then, sign into your Amazon Prime account, connect Dash Button to Wi-Fi, and select the product you want to reorder. Once connected, a single press on Dash Button automatically places your order.
In other words: single-purpose electronic devices, each dedicated to an individual branded item, that you press when you're running low. Pressing a Dash Button specific to your preferred pet food, washing powder or bottled water automatically composes an order request to Amazon for that one product.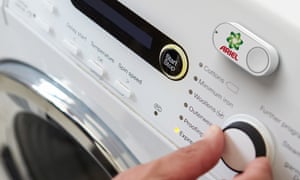 Read more: https://www.theguardian.com/technology/2017/jun/06/internet-of-things-smart-home-smart-city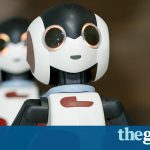 New report shows automation is already causing losses, depressing wages and likely to have lasting, devastating effect.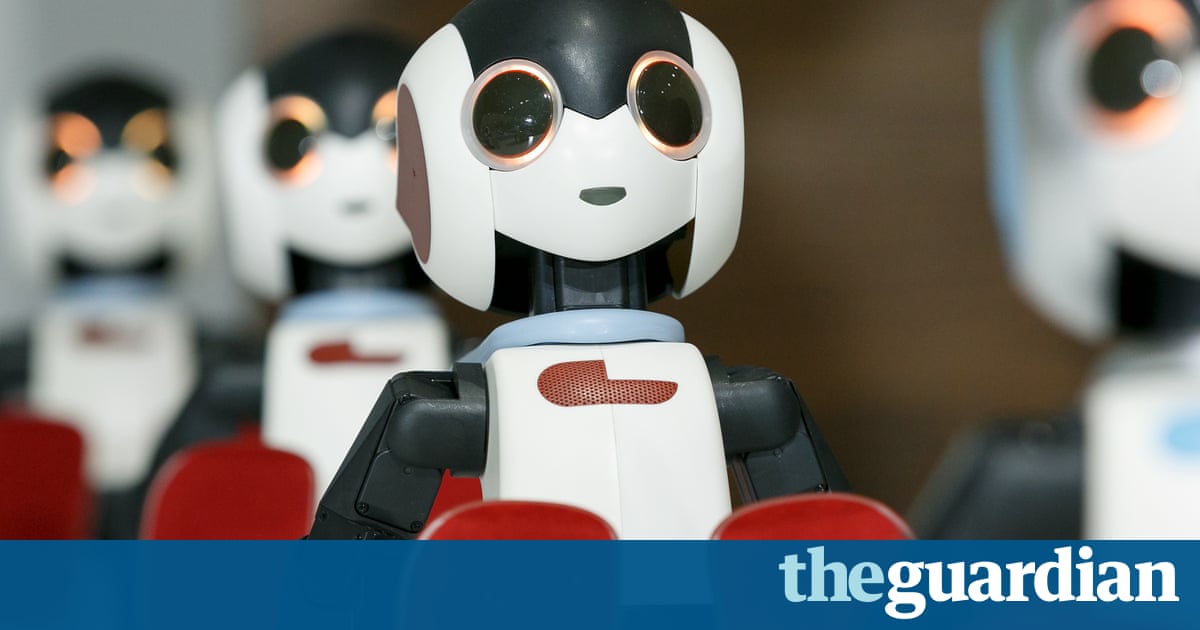 In 2013, the Oxford Martin School released a report that looked at the automation of work, assessing the likelihood that robots and other technologies would replace humans. It concluded that of the 702 job categories examined, 47% were susceptible to automation within the next 20 years. The report completely upended our ideas about the future of work.
Now, a new report by the National Bureau of Economic Research (NBER) in the United States is set to be an even bigger wake-up call. Written by economists Daron Acemoglu (MIT) and Pascual Restrepo (Boston University), it not only adds support to the Oxford Martin conclusions, it actually suggests the jobs are already lost and unlikely to come back.
It contends that in the US between 1990 and 2007, the addition of each robot into manufacturing industries resulted in the loss, on average, of 6.2 human jobs. It also suggests automation depressed wages by between a quarter and a half of one per cent. Using this approach, the report says, we estimate large and robust negative effects of robots on employment and wages across commuting zones.
There is another important insight: these jobs losses and lower wages are likely to have a lasting and devastating effect. Author Daron Acemoglu told the New York Times that, even if overall employment and wages recover, there will be losers in the process, and its going to take a very long time for these communities to recover. The market economy is not going to create the jobs by itself for these workers who are bearing the brunt of the change.
These are game-changing findings, so let me put them into context of the overall debate.
There has been a rather unproductive back-and-forth over whether or not robots are going to take our jobs. This dead end approach was something I warned about in my book Why The Future Is Workless when I wrote, Lets not go down the same route we have with climate change and mindlessly divide ourselves into camps of sceptics and advocates. Lets instead bypass the ultimately futile argument about whether or not robots will take our jobs (they will) and make the imaginative leap, together, into a workless future that can liberate us all.
Much of the argument has rested on the claim that technology ultimately creates as many jobs as it destroys (an approach that author Calum Chace calls the reverse Luddite fallacy).
Probably the most influential proponent of this argument is MIT economist David Autor. His important paper, Why Are There Still So Many Jobs?, although careful to allow for the fact that past behaviour is not always a great predictor of future outcomes, nonetheless notes that journalists and even expert commentators tend to overstate the extent of machine substitution for human labor and ignore the strong complementarities between automation and labor that increase productivity, raise earnings, and augment demand for labor.
As recently as last week, Australian economic commentator, Ross Gittins, ran a similar line in a strongly worded piece decrying so-called futurologists for scaring everyone about job losses. He wrote, improving the productivity of a nations labour increases its real income. When that income is spent, jobs are created somewhere in the economy. Technological advance doesnt destroy jobs, it displaces them from one part of the economy to another.
This claim, of course, was always as much a guess about the future of work as anything offered by dreaded futurologists, but the point is, the NBER report makes it even more tenuous than it was. In fact, Acemoglu and Restrepo specifically argue there is little evidence of new jobs being created, saying the results indicate a very limited set of offsetting employment increases in other industries and occupations.
What lends the NBER report added authority is it doesnt rely on modelling to predict what robots are likely to do to jobs in the future, but on hard data to look at what robots are already doing to jobs in the present. The results are so startling that even the authors were surprised, having previously taken a much more sceptical line.
So where does this leave us? Well, we need to keep things in perspective. The future of work is a hugely complex issue, social and political as much as technological, and one new report, however important, hardly settles the matter. Nonetheless, Acemoglu and Restrepos findings do give us a new baseline for our discussions.
In so doing, they will likely reanimate calls for a universal basic income, because if there really are fewer jobs, we are going to need new ways of distributing wealth.
The report also challenges the neoliberal tenet that unregulated markets are a surefire way to full employment, and it can reasonably be taken to imply a large role for governments in managing the change that is coming. Additionally, it undermines the persistent claim that technology will create enough jobs in the future because this is what happened in the past.
Most importantly, the results suggest politicians and others who carelessly promise jobs and growth need to stop waffling and start taking seriously the fact that the future of work is going to be a very different beast to the past and present of work. We are likely to face not just different sorts of work, but far fewer jobs.
How we respond to this reality will be a huge test for our democracies, and this report is an important contribution to the ongoing debate.
Read more: https://www.theguardian.com/sustainable-business/2017/mar/31/the-robot-debate-is-over-the-jobs-are-gone-and-they-arent-coming-back

Bryony Cole wants women to build the sex tech future they want.
Image: Shutterstock / WhiteHaven
We built the internet, we got online porn. We invented haptic engines that can automatically convey a remote sense of touch, we got teledildonics.
Technological advances and the shifting of sexual boundaries are intertwined, and this is the world Bryony Cole tackles on her podcast, Future of Sex.
After a career in technology, including a stint at Microsoft, she was fascinated by the way digital platforms were entering the bedroom. "I made it my mission to uncover what the hell was going to happen to our intimate lives," she laughed. And why not in audio-form?
Since October, she's spoken to industry leaders including Stephanie Alys, the excellently-titled chief pleasure officer at toy company, Mystery Vibe, as well as Cindy Gallop, creator of the site Make Love Not Porn, which shares videos of real people having sex.
In Brisbane, Australia, to address the Myriad startup festival (her speech was unfortunately rained out by Cyclone Debbie), Cole argued there's an enormous opportunity for women to take the lead in sex tech, and to move away from male-focused porn and cheaply manufactured intimate products.
"Finally, we're talking about female sexual health and female pleasure where we've never really done it before," she said. "We have examples of vibrators that match to erotic literature on your iPad, or we have vibrators that look like beautiful necklaces or pieces that could be in a gallery.
"There's a real focus on beautiful high-end design, but also the emphasis on research and engineering that never really was going into things like sex toys before."
Take Dame Products, which launched its Fin vibrator on Kickstarter in 2016. Founded by Alexandra Fine and Janet Lieberman, with backgrounds in sexual health and engineering respectively, the pair create small, elegant products with a focus on female pleasure.
Still, there's work to be done. Virtual reality porn, Cole argued, is still mostly shot from the male angle. "There's probably just a handful that exist from a female point of view. It's not quite there yet," she said.
Despite this gap in the market, Cole is particularly excited about the role VR can play in sex education. She pointed to BaDoink VR and one of its popular pieces of content, a program called Virtual Sexology. Developed with the help of marriage therapist Hernando Chaves, it's intended to help users learn bedroom skills as well as relaxation and confidence.
"You see VR being used for education in science and history already, so it makes sense that it would move over to sex education," Cole added. "It's nothing to do with the porn category, but people are hungry for information."
Despite the innovation and openness, Cole admitted some sex tech ideas remain partially taboo. There are plenty of questions to be asked about lab-grown genitals, for example, and while robot sex and sex dolls are themes explored by TV shows like Westworld, they're not the distant fantasy the Hollywood treatment may present them as.
In a Mar. 29 podcast episode, Cole spoke to the creator of RealDoll, Matt McMullen, whose company offers customised companions with highly realistic genitalia.
McMullen said his team are working on adding artificial intelligence to the dolls, a development that could see the dolls, mostly cast as female, become quasi-intelligent beings built for sex.
"What we're doing is developing an app that will allow a user to create a custom personality profile for an artificial intelligence," he said on the show. "The AI can be connected to the robotic components we're going to be introducing to the doll, including animated head, facial expressions, eye movement … face tracking, facial recognition."
While the basis of the AI is "really rather genderless," he admitted the introductory version will likely be female, as most of its dolls are sold as women.
If this makes you uncomfortable, you're not alone. As sex tech develops, the industry will have to ask if sexism and racism, not mention invasive corporate practices, are being hardwired into the algorithms and robotics that govern our most intimate moments. After all, internet-connected vibrators have already been caught and fined for data-mining users.
That's where Cole hopes the Future of Sex will come in to help you make sense of these sexual frontiers. As the podcast says, "Real talk. No b*******. That's the future of sex."
WATCH: SpaceX changed the space flight game and Elon Musk is beyond giddy
Read more: http://mashable.com/2017/04/02/future-of-sex-podcast-bryony-cole/