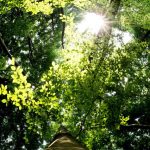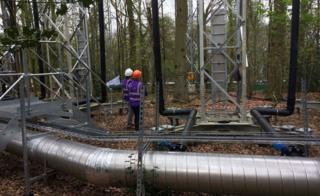 An industrial-scale experiment in a Staffordshire forest will help fill gaps in knowledge about climate change.
The project has created an outdoor laboratory by encircling trees with 25m masts gushing high levels of carbon dioxide.
The site is surrounded by a 3m anti-climb fence, and silvery tubes snake along the forest floor in what looks like a sci-fi alien invasion.
The scientists behind the experiment want to find how forests will respond to the levels of carbon dioxide expected in the atmosphere by the middle of the 21st Century.
That means full lab conditions: no food and drink in the woods, and no relieving yourself behind a tree.
Carbon locked up
The role of plants in taking up CO2 is one of the known unknowns in climatology. CO2 is a plant fertiliser and researchers think that as levels increase the trees will fix more of it into their trunks, roots and organic matter in the earth.
But they believe the fertilizing effect will be limited over time by other factors such as lack of nutrients, lack of water and rising temperatures.
Humans and forests currently participate in a mutually beneficial exchange in which trees are fed by increasing CO2, and the trees in turn lock up carbon that would otherwise remain in the atmosphere, heating the planet.
Trees are estimated to be storing between a quarter and a third of the carbon produced by burning fossil fuels, and the earth is becoming greener as a result.
One of the great imponderables in climate science is how long forests will continue to buffer climate change as CO2 levels continue to spiral.
The lead scientist in the woodland, Professor Rob Mackenzie, from Birmingham University, agreed that scientists had previously under-estimated the amount of carbon trees would fix.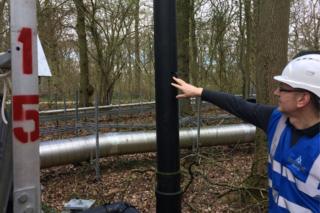 But he told BBC News: "We are confident that trees will continue to take in more CO2, though we are quite sure that there will be other things that will start to limit that. Rising temperatures will (also) change the ability of plants (to absorb CO2) – they are adapted to current temperatures."
Some scientists argue that the tree fertilization effect offers a reason to be less pessimistic about the effects of increasing CO2.
But Professor Mackenzie disagreed: "Not at all, not at all. The land is providing us with a fantastic free service by taking up carbon, and there are uncertainties about how much carbon is going into the land but there is no chance that will offset hazardous climate change."
Hunting ground
The experiment he is leading will be one of four in different countries measuring the effect of CO2 on trees in the forest environment.
It is the first of its kind in Europe.
The woodland, named Mill Haft, is part of the former hunting ground of the Earl of Lichfield.
It covers 25 hectares and is thought to have been under continuous tree cover for more than than 300 years. The dominant species is the English oak, Quercus Robur, of around 160-180 years.
Experiments in the woods will also examine the effects of CO2 at 550ppm levels on the whole ecosystem including leaves, soil, insects and diseases.
Professor Mackenzie said: "The impact of changing CO2 should show up in the leaf chemistry of exposed trees within days, and in the soil within weeks.
"Within three years stem growth, canopy structure, and a host of other structural forest elements should be different in the patches exposed to elevated CO2.
"Continuing out to 2026, the 'push' provided by the elevated CO2 will pass through all the checks and balances of a mature forest ecosystem, allowing, as each year passes, increasingly better estimates to be made of the extent and capacity of the land carbon sink in 2050 and beyond."
Stuff of dreams
He said his experiment might reveal other intriguing effects. So trees in a mature forest, in which intake and release of CO2 are in balance, might adapt to high CO2 levels by reducing their pores, which in turn would make them more tolerant to drought.
Professor Mackenzie describes the extraordinary site as "a scientist's dream all my Christmases come at once."
Scientists say it is vital to obtain more certainty about how much CO2 rises will be buffered by the sea and land.
Optimists hope that the ability of the natural world to soak up carbon can buy time for humans to wean themselves off fossil fuels.
A recent study estimated that the growing season had been extended on 25%-50% of vegetated land, largely as a result of more available CO2.
Carbon gesture
One of the co-authors, Professor Ranga Myneni from Boston University told BBC News: "Experiments do indicate a fertilization effect (from CO2) and higher water use efficiency. The same experiments also indicate diminishing effects over time.
"We do not know how much of what we observe in experiments translates into the real world. Much of this has to do with how nutrient limitations would play out when CO2 becomes abundant.
"Personally, I would not buy the fertilization benefit for the price of global warming and all the impacts that this warming implies, including global warming, loss of sea-ice, rise in sea level, severe storms and loss of biodiversity."
The experiment site in Staffordshire has been funded by a Birmingham alumnus and philanthropist, Professor Joe Bradwell, who made money selling diagnostic medical kits developed at the university – mainly in the US.
Professor Mackenzie said Professor Bradwell calculated that to offset his carbon footprint he needed to plant 300,000 trees – and the research project was part of his commitment.
Follow Roger on Twitter @rharrabin
Read more: http://www.bbc.co.uk/news/science-environment-39472425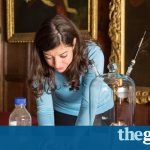 Cocoa, wood, rusks every book has a distinctive smell. And each smell says something about how and when it was made, and where it has been.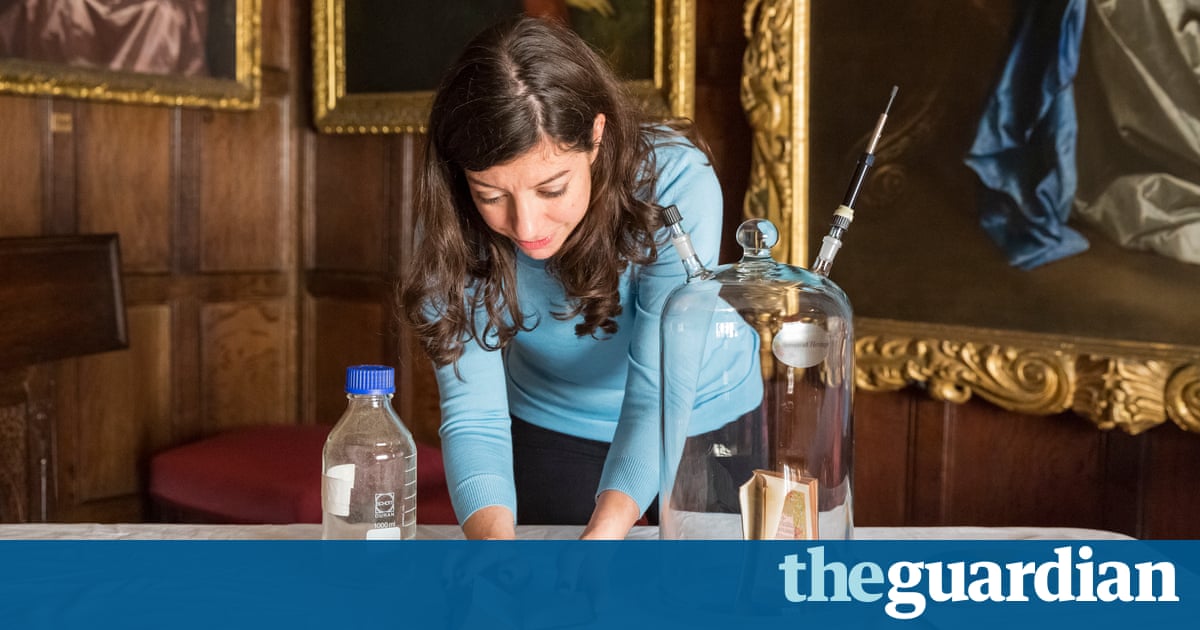 What does it mean to experience a book? To a bibliophile such as Alberto Manguel, smell plays an important part. In a talk at the British Library this week, the one-time protege of Jorge Luis Borges and director of the National Library of Argentina said he was particularly partial to old Penguin paperbacks, which he loved for their odour of fresh rusk biscuits.
Audience members responded with their own sense impressions. Peter, a pensioner, said he experienced books as smelling of salt and pepper that dryness when you open the cupboard with a touch of the sea, while 46-year-old Donna confessed that she had recently bought a book for her young son partly because it smelled of the rain.
To conservators and historians, smell has always played an important role in assessing the origin and condition of historic books, and in working out how to look after them. I have no vocabulary to define this, but there is a curious warm leathery smell to English parchment, unlike the sharper, cooler scent of Italian skins, wrote the Cambridge University don and librarian Christopher de Hamel in his bestselling Meetings with Remarkable Manuscripts.
But that lack of vocabulary could be about to change, thanks to a groundbreaking project by researchers at UCL Institute for Sustainable Heritage, who have devised a way of relating such apparently subjective descriptions directly to the chemical composition of books. In a paper published this week in the journal Heritage Science, Cecilia Bembibre and Matija Strli describe how they analysed samples from an old book, picked up in a second-hand shop, and developed a historic book odour wheel, which connects identifiable chemicals with peoples reactions to them.
Using fibres from the novel, they produced an extract of historic book, which was presented to 79 visitors to Birmingham Museum and Art Gallery. Chocolate, cocoa or chocolatey were the most frequent words used to describe the smell of a copy of French writer Bernard Gassets 1928 novel Les Chardons du Baragan, followed by coffee, old, wood and burnt.
From the analytical perspective, and given that coffee and chocolate come from fermented/roasted natural lignin and cellulose-containing product, they share many VOCs (volatile organic compounds) with decaying paper, wrote the researchers, who combined the results with those of earlier research projects, such as studies of a 1940s visitors book at the National Trusts Knole House in Kent. Their study also took them beyond books themselves, to the places in which many of them are read: libraries. In another experiment, they asked visitors to the Wren Library in St Pauls cathedral to describe what the library smelled like to them. Everyone described its smell as woody, while 86% also experienced it as smoky, 71% as earthy and just under half (41%) reported the scent of vanilla all smells associated with particular chemicals in old books.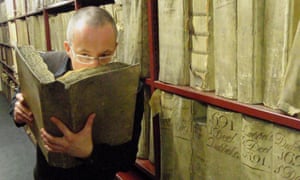 Read more: https://www.theguardian.com/books/2017/apr/07/the-smell-of-old-books-science-libraries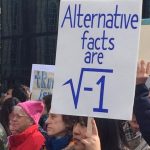 From Sunday's "Stand Up For Science" rally at Copley Square in Boston.
Image: Tomas Green/Twitter
At a rally full of scientists, things were bound to get a bit geeky.
On Sunday, thousands scientists and supporters gathered in Boston's Copley Square to "stand up for science" under the Trump administration.
Their signs were, predictably, quite clever.
Many rally-goers were in Boston for the annual meeting of the American Association for the Advancement of Science (AAAS), the world's largest general scientific society.
"You don't usually see these kinds of rallies and demonstrations at scientific meetings," Kishore Hari, a chemist-turned-science educator, said ahead of Sunday's rally.
"It's a sign that scientists are feeling not just under attack, but like the integrity of their work is in question," he said.
Scientists at the rally voiced concerns about what they say is President Donald Trump's "anti-science" administration.
Trump has tapped cabinet officials who deny the mainstream scientific consensus that climate change is happening, and that human activity is largely to blame. The newly confirmed head of the Environmental Protection Administration, Scott Pruitt, called himself the "leading advocate against the EPA" during his tenure as Oklahoma's attorney general.
Since taking office, Trump has also moved to curb the flow of information from key government agencies involved in environmental issues. Along with the EPA, the departments of Interior and Agriculture were ordered to stop sharing information with the public, including through social media accounts.
In response to the Trump administration's actions, U.S. scientists have taken the relatively rare step of banding together.
"Scientists usually like to be in their labs or their offices … rarely do they come together to fight for something"
Last December, a few hundred scientists held a rally outside the annual fall meeting of the American Geophysical Union.That event plus the widespread Women's Marches in January have inspired the larger March for Science, a demonstration planned for Earth Day on April 22.
"Scientists usually like to be in their labs or their offices, just doing their thing, and rarely do they come together to fight for something," said Astrid Caldas, a climate scientist for the Union of Concerned Scientists, a science advocacy organization.
Caldas noted that rallies aren't the only way scientists can speak out. Some people may feel more comfortable engaging directly with policymakers, penning articles, or working behind the scenes.
"I think it's important that every scientist's voice is heard," she said. "There are many ways of advocating for science."
Hari, the science educator, said he is organizing more than 260 satellite events to coincide with the main March for Science in Washington this spring.
"Usually you hear the phrase 'let the science do the talking,'" he said. "I don't think that's going to be the case any more."
Read more: http://mashable.com/2017/02/19/science-rally-boston-geeky-signs/
This, clearly, isn't the battery the MIT team is working on.
Image: Shutterstock / sdecoret
The lithium-ion battery in your phone might look like a solid chunk of energy-producing plastic at first glance, but if you were to bust it open and take a closer look, you'd see there's also some liquid inside. That's because most lithium-ion batteries are composed of multiple parts: two solid electrodes, separated by a polymer membrane infused with a liquid or gel electrolyte.
Now, MIT researchers believe they have taken the first steps forward in the development of all-solid-state lithium-ion batteries, according to new research published in Advanced Energy Materials. In non-nerd speak, that basically means batteries that could store more energymeaning less trips to a power outlet.
The team's report was co-authored by grad students Frank McGrogan and Tushar Swamy. They investigated the mechanics of lithium sulfides, which could someday replace the liquid as a more stable, solid form of electrolyte.
Switching out the liquid electrolytes for solids could be a big move. The all-solid batteries would likely be able to store more energy, "pound for pound," at the battery pack level than current lithium-ion packs. They'd also be much less unstable, since dendrites, which are metallic projections that sometimes grow through liquid electrolyte layers, would be less likely to occur.
The research team looked to to test the sulfide's fracture toughness, which is essential to the material's role in a lithium-ion battery. If it's too brittle and can't handle the stresses of continual power cycling, it could crack and open up space for those same dendrites to form.
The research faced one significant hurdle, however: the sulfide is so sensitive to room conditions it can't be experimented on in the open air. In order to test the material, the team placed the sulfide in a bath of mineral oil to prevent it from reacting before being measured for its mechanical properties. This was the first experiment to test for lithium sulfide's fracture properties.
After the test, the researchers concluded that the material does indeed crack under high stress conditions, "like a brittle piece of glass."
That said, the knowledge gained could allow the team to build new battery systems by "calculat[ing] how much stress the material can tolerate before it fractures, according to MIT associate professor Krystyn Van Vliet, who contributed to the research.
Co-author Frank McGrogan agrees. This exact form of the sulfide won't be the solid material that makes it into the form of lithium-ion batteries we use today. But since the team can study its properties and design new battery systems around that knowledge, someday it could still have potential for use.
You have to design around that knowledge, he said.
Read more: http://mashable.com/2017/02/06/mit-research-solid-lithium-ion-battery/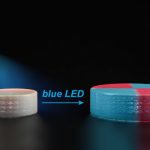 3D printed plastics tend to remain pretty stable over time. For example, your 3D-printed Yoda wont turn into a Chewbacca head without some severe plastic trauma until now. Scientists at MIT have created a 3D printing technique that allows you to change the polymers in an object after printing. This means you can grow or shrink and object, change its color, and even change its shape completely.
The idea is that you could print a material and subsequently take that material and, using light, morph the material into something else, or grow the material further, said Jeremiah Johnson, Associate Professor of Chemistry at MIT. Postdoc Mao Chen and graduate student Yuwei Gu led the research and wrote a paper on the findings.
The technique is called living polymerization and it creates materials whose growth can be halted and then restarted later on, according to the release.
The team first used a technique that involved a 3D printed object inside a solution. When you shined a UV light on the object while it was inside a solution the resulting chemical reaction released free radicals. These free radicals then bound to other monomers inside the solution, adding them to the original object. This was too reactive, however, and damaged the object.
The new technique uses polymers with chemical groups that act like a folded up accordion. When light hits the new materials they stretch out and change the material.
This let them create objects that changed stiffness in UV light and could grow and shrink when heated or cooled. They could even fuse two objects with just UV light.
Sadly you won't be able to use this technology to morph a Millennium Falcon into the Death Star yet. However, the technology should make for some interesting materials experiments at MIT.
Read more: https://techcrunch.com/2017/01/16/scientists-create-3d-printed-objects-that-can-change-shape-after-theyre-printed/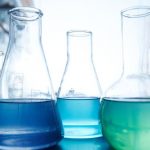 A school that blew up old chemicals on its playing field has been criticised for not providing a public warning of the blast.
Residents in Wem, Shropshire, were alarmed when The Thomas Adams School carried out the explosion on Monday while children were trick or treating.
The 19:30 GMT blast was supervised by police and bomb disposal experts.
Head teacher Liz Dakin apologised for "distress" caused, but said the school had followed police advice.
For more stories from Shropshire
Police said they had also supervised two similar controlled explosions at schools in Redditch and Evesham in Worcestershire, also on Monday.
The De Montfort School in Evesham said a controlled explosion had taken place after the end of the school day and there was "no ongoing risk to students or staff".
In Wem, residents complained on the Lowe Hill school's Facebook page about the lack of advance warning.
Mrs Dakin said the school was acting in response to advice from Government advisory science service CLEAPSS to check for the chemical 2,4-DNPH – sometimes used in chemistry lessons.

What is 2,4-DNPH?
2,4-dinitrophenylhydrazine is used in chemistry lessons and is perfectly safe if stored correctly
A-level syllabus, where 2,4-DNPH was used in organic chemistry, has changed
Action needs to be taken if there is evidence it has dried out because it could cause burns
Destroying it with an explosion is one option
CLEAPSS said the situation has arisen in a number of schools across the country – the organisation would not be drawn on how many
CLEAPSS said the action taken in Wem was proportionate

If not stored properly the substance can cause serious harm.
Police were in attendance for its disposal, but Mrs Dakin said: "We also were not aware of how big the bang would actually be.
"We do apologise to the public for any distress caused but, of course, we were following police instructions."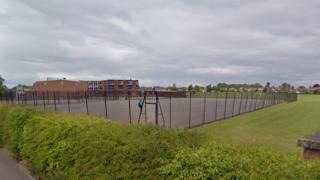 She added police had told her their time is being taken up by doing the same thing at schools across the country.
The school was open as usual on Tuesday.
West Mercia Police said officers assisted an explosive ordinance disposal unit who conducted a controlled explosion on some chemicals.
Safer Neighbourhood Inspector Nigel Morgan said: "The chemicals were safely dealt with by the EOD unit on the school playing field at around 8pm last night and although local residents may have experienced a loud bang, all relevant steps were taken to ensure that the local community were kept safe from harm".
Read more: http://www.bbc.co.uk/news/uk-england-birmingham-37835432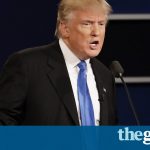 From making coal great again to cancelling the Paris accord, industry analysts say his ideas are farfetched and his talk of climate change as a hoax is dangerous.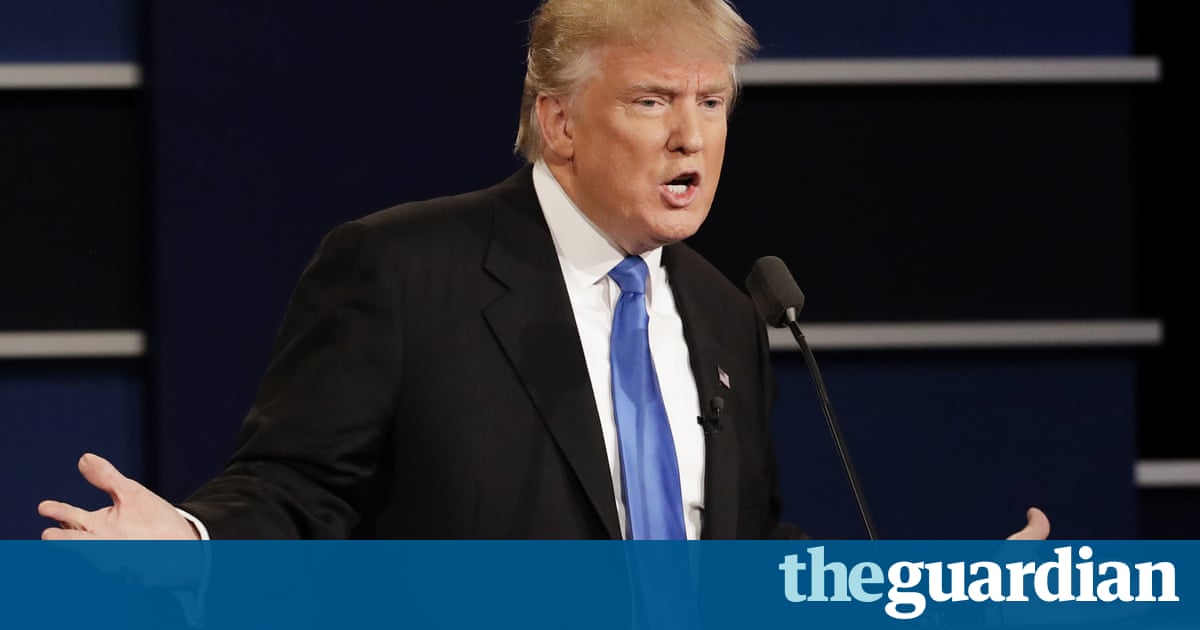 Donald Trump's energy agenda which includes pledges of complete energy independence, making coal great again and ditching the Paris climate deal is drawing bipartisan fire from industry analysts, former members of Congress, and even one coal mogul.
All of them, to varying degrees, fault the billionaires basic premises and call his promises farfetched and at times contradictory.
They say the Republican presidential candidate uses faulty math to tout his vision of America's energy independence, fails to understand energy economics in his pledge to revive the coal industry, and is peddling a big myth by claiming that global warming is a hoax.
Some energy analysts also observe that Trump's energy prescriptions, including big regulatory cutbacks that have long been industry wishes, are politically expedient and unrealistic. In making his promise to save the coal industry, for instance, Trump has backed slashing environmental rules, taking that message to West Virginia earlier this year, when he pledged that the states miners, as well as those in Ohio and Pennsylvania, "are going to start to work again, believe me."
But Charles Ebinger, a senior fellow at Brookings for energy security and climate issues, told the Guardian that coal jobs arent coming back and for Mr. Trump to say theyre coming back is erroneous and fanciful. Noting that cheap natural gas has been the primary driver behind years of decline for the coal industry, Ebinger added that Trump seems to be pandering to coal miners.
Other analysts concur. Donald Trumps promise to revive the US coal sector can only be realized by reining in hydraulic fracking, said Jerry Taylor, the president of libertarian thinktank the Niskanen Center.
That's because low-cost natural gas (courtesy of fracking) has done far more to shut down coal-fired power plants and, correspondingly, reduce demand for US coal than has EPA regulations. Given that he promises exactly the opposite moving heaven and earth to increase US natural gas production Trump's promises are empty.
Even Trump backer and coal mogul Bob Murray, who runs Murray Energy, which has given $100,000 to a pro-Trump Super Pac, says that the coal industry wont ever be great again. I dont think it will be a thriving industry ever again, Murray told an energy publication this year. The coal mines cannot come back to where they were or anywhere near it.
Likewise, Trump used dubious data when he spoke at an energy event in May in North Dakota arranged by fracking billionaire Harold Hamm, a key Trump policy adviser who has been mentioned as a possible energy secretary and recently hosted a big campaign fundraiser.
Echoing some of Hamms priorities, Trump pledged to lift moratoriums on energy production in federal areas, to revoke policies that limit new drilling technologies and to cancel the Paris agreement.
Trump also promised complete energy independence, a bullish commitment since about a quarter of US energy needs are met by imports, and one that relied on flawed projections of proven oil reserves. Trump stated that the US had 1.5 times the oil of all Opec countries combined. But at the end of 2014, the US had proven reserves of just under 40bn barrels, while Saudi Arabia alone had proven reserves of 268bn barrels.
Similarly, Trump claimed that constructing the Keystone XL pipeline which, unlike Hillary Clinton, he backs would create and support 42,000 jobs. But industry projections suggest that building the pipeline would yield about 6,000 jobs directly, and another 7,000 jobs indirectly.
Ex-Conoco Phillips lobbyist Don Duncan compared Trump's energy proposals to those of an old snake oil salesman, saying: "Trump's energy cures are based on a lot of numbers that clash with energy industry data and scientific studies."
Trump's penchant for ignoring facts and hard evidence is also underscored by his attacks on global warming and the Paris accords.
Trump famously tweeted in 2012 that the concept of global warming was created by and for the Chinese in order to make U.S. manufacturing less competitive. Taylor called this risible.
Not one scintilla of evidence exists to back the charge up, he said. Its another example of his willingness to say anything at all no matter how ridiculous or dishonest to justify the know-nothingism of his base.
Trump denied during Monday's presidential debate having said such a thing, but in a speech last December he referred to global warming as a hoax three times in one sentence.
Former US congressman Bob Inglis, a South Carolina Republican who runs a group promoting free enterprise climate change ideas, said Trump's global warming views were dangerous. People who presume to be leaders by offering false hope and inflaming passions are disqualifying themselves for leadership.
Read more: https://www.theguardian.com/us-news/2016/sep/29/donald-trump-energy-proposals-coal-natural-gas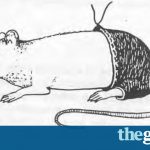 Nobel winning scientists gather for 26th straight year to award the most absurd, strange and curious research of the year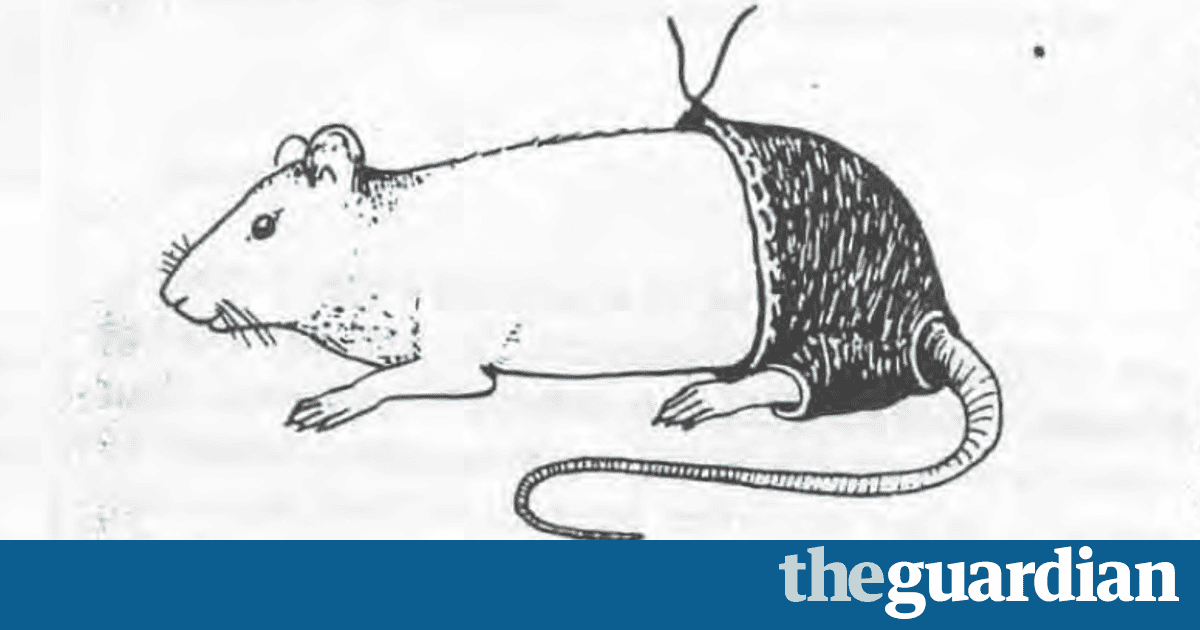 Investigations into rats wearing pants, the personalities of rocks and the truthfulness of 1,000 liars won Ig Nobel prizes on Thursday night at Harvard, where Nobel-winning scientists gathered to honor the strangest research of the year.
The ceremony, now in its 26th year, delivered a $10tn Zimbabwean bill (about 40 cents in US money) to winners. Those who traveled to Boston received their prizes from Nobel laureates: chemist Dudley Herschbach, economist Eric Maskin, Dr Rich Roberts and physicist Roy Glauber.
As in past years, the tone of the awards show vacillated from gleeful absurdism to satire to genuine wonder at the lengths to which scientists will let their curiosity lead them.
Egyptian urologist Ahmed Shafik, for instance, wanted to know the toll that trousers might take on male rats. He made murine trousers covering the animals hind legs with a hole for the tail in various cloths: 100% polyester, 50/50% polyester/cotton, all cotton and all wool.
Rats that wore polyester showed significantly lower rates of sexual activity, Shafik found, perhaps because of the electrostatic charges created by the material. Cotton- and wool-wearing rats were relatively normal.
Mark Avis, Sarah Forbes and Shelagh Ferguson, a team from New Zealand and the UK, won the prize in economics for a study of the personalities of rocks. The trio studied a concept called brand personality, or the set of human characteristics associated with the brand for example wholesomeness, youth, intelligence and sophistication by putting pictures of rocks in front of 225 Kiwi students.
The students then decided which of 42 traits, 15 facets and five factors to apply to the rocks in question. One, Rock G, was variously described as a big New York type businessman, rich, smooth, maybe a little shady and carries a black brief case, slick hair, quick thinker and quicker talker. Not a good dude though.
Rock I was described by one student as a gypsy or a traveller, a hippie and by another as liberal, attractive and female, I saw a young person, maybe mid-30s, who was very attractive when she was younger/possibly a model. Has her own way of thinking, with a somewhat grounded confidence, enjoys organic food.
The third rock, Rock H, was called modest, farm mechanic and down-to-earth.
The biology award went to two Britons: Thomas Thwaites, who created prosthetic limbs that let him move like and among goats, and Charles Foster, who has tried to live as a badger, an otter, a fox and a stag.
As a badger, Foster ate worms, dug a hillside den and tried to sniff out voles. Living as an urban fox, he scavenged through trash and slept in gardens. As a goat, Thwaites infiltrated a herd in the Swiss Alps and spent three days eating grass, bleating and stumbling over rocks.
Foster and Thwaites wrote books about their experiments, respectively Being a Beast and GoatMan.
A coalition from the US, Canada, Germany, Belgium and the Netherlands won the psychology award, for asking 1,000 liars how often they had lied over the course of their life, and rating how well they lied.
People gradually lied more as they aged out of childhood, the study found, peaking during adolescence, and as adults lied on average twice a day. Lying decreased with age, although some prolific liars may have skewed results. The researchers also acknowledged that the liars might have been lying to them all along.
The peace prize went to a gang of philosophers from Canada and the US who published a paper titled On the Reception and Detection of Pseudo-Profound Bullshit.
The researchers studied how people understand gibberish that has been framed as if it means something, by creating random but grammatical sentences of buzzwords that sounded like vaguely meditative posters meant to inspire office drones or distract dental patients from the drill. Examples included wholeness quiets infinite phenomena and hidden meaning transforms unparalleled abstract beauty.
There is little question that bullshit is a real and consequential phenomenon, the scientists wrote, warning that given advances in communication, bullshit may be more pervasive than ever before.
They noted, for example, that Dr Deepak Chopra, an author and MD followed by millions on Twitter, once wrote: Attention and intention are the mechanics of manifestation.
Their mission: Are people able to detect blatant bullshit? Who is most likely to fall prey to bullshit and why?
The philosophers asked 280 students at the University of Waterloo to rate the profoundness of real and invented statements on a scale of one to five, and to search for meaning in those statements. Those students most receptive to bullshit, they found, were less reflective, lower in cognitive ability and more likely to hold religious and paranormal beliefs.
The researchers admitted their study had limitations, writing: Although this manuscript may not be truly profound, it is indeed meaningful.
A medicine prize was given to German scientists who found that if you have an itch on your left side, you can look into a mirror and scratch your right to relieve it. A perception prize was handed to two Japanese researchers who tried to learn whether bending over and looking at things between your legs changes how things appear.
Physics awards were given to researchers from Hungary, Spain, Sweden and Switzerland, who found that white horses attract fewer horseflies and that dragonflies are fatally attracted to black tombstones. The award for literature went to a Swedish author, Fredrik Sjoberg, who wrote a trilogy about collecting flies.
The most surprising winner was for chemistry: the automaker Volkswagen, caught for violating US emissions law, was granted a nearly worthless Zimbabwean bill to help pay for its massive legal costs. The Ig Nobel committee said the award was for solving the problem of excessive automobile pollution emissions by automatically, electro-mechanically producing fewer emissions whenever the cars are being tested.
Read more: https://www.theguardian.com/science/2016/sep/22/ig-nobel-prizes-trousers-for-rats-and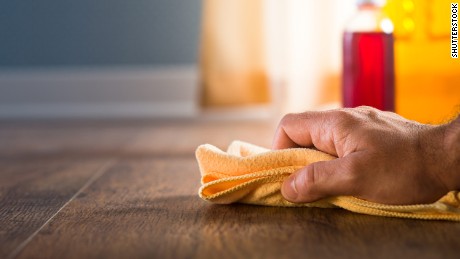 (CNN)When was the last time you dusted your house?
Your answer could reveal a lot about your home habits, but the findings of a new study might have everyone upping their game — and potentially keeping wet wipes and hand sanitizer nearby at all times.
Researchers at George Washington University say 45 toxic chemicals are found commonly in your house dust, with 10 of them lurking in 90% of homes across the country.
"Environmental insults during early development can have long-lasting adverse health effects that persist across the lifespan," Zota said. Phthalate exposure in children "can increase risk of respiratory, behavioral and neurodevelopmental problems."
Phthalates are also known to disrupt hormones inside the body, meaning they could cause reproductive problems.
"We know from lead that exposures are not acceptable," said Dr. Asa Bradman, associate director for exposure assessment at the Center for Environmental Research and Child's Health at the University of California, Berkeley, who was not involved in the new study.
 "There's a strong argument to reduce exposure to children whose brains are changing and bodies are developing."
As for the study findings, Bradman noted that the reason phthalates were found to be most common in house dust was probably because most studies have been done on this class of chemicals. "By compiling information in this way, there's always the possibility of exposures that haven't been studied yet," Bradman said.
Preventing exposure
Some advice to prevent exposure, other than regularly dusting your home, is to veer away from the traditional feather duster and use a powerful vacuum with a HEPA filter to ensure that all dust particles are sucked up. Regular hand-washing — which has a multitude of benefits — will also reduce exposure to flame retardants found on the surfaces of furniture.
The Silent Spring Institute has created an app to help people understand more about their environmental exposures, aptly named Detox Me.
But both Zota and Bradman stress that there needs to be more research into the range of chemicals people are exposed to at home and changes at the policy level to reduce the number of chemicals entering people's households, through bans, better regulation and improved underlying chemistry during production.
"There may be chemicals out there that we don't know about, that we should know about," said Bradman, whose own research looks into exposure risks, particularly among children. His studies have found phthalates to be common in child care practices in the United States.
 "But we can also reformulate materials so that chemicals don't just go into our bodies," he added. "There may be ways to have better adhesion [of flame retardants to furnishings] so they don't get into the environment."
The issue is also not specific to the United States.
"These consumer product chemicals are widely used throughout the globe and have been detected in homes in the UK and other European countries," Zota said, adding, "since the European Union has different chemical regulations than the US, the average levels for some of the chemicals may be different than those we found for US homes."
Read more: http://www.cnn.com/2016/09/14/health/toxic-chemicals-house-dust/index.html
New report highlights battle by the industry to counter sugars negative health effects, and the cushy relationship between food companies and researchers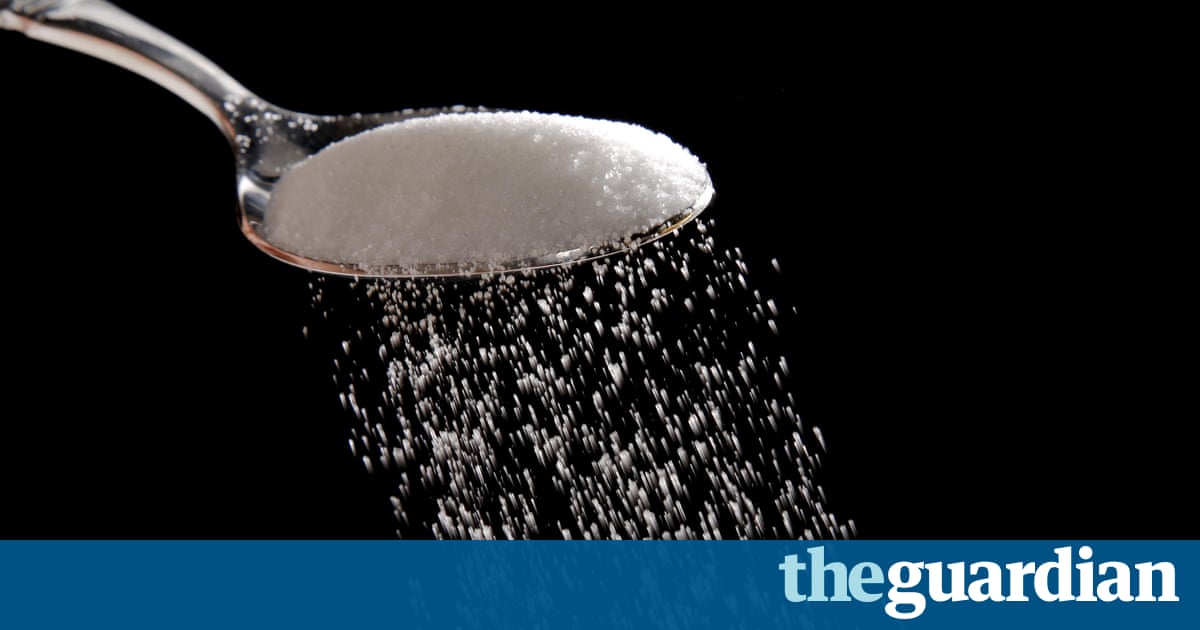 Influential research that downplayed the role of sugar in heart disease in the 1960s was paid for by the sugar industry, according to a report released on Monday.
With backing from a sugar lobby, scientists promoted dietary fat as the cause of coronary heart disease instead of sugar, according to a historical document review published in JAMA Internal Medicine.
Though the review is nearly 50 years old, it also showcases a decades-long battle by the sugar industry to counter the products negative health effects.
The findings come from documents recently found by a researcher at the University of San Francisco, which show that scientists at the Sugar Research Foundation (SRF), known today as the Sugar Association, paid scientists to do a 1967 literature review that overlooked the role of sugar in heart disease.
SRF set an objective for the review, funded it and reviewed drafts before it was published in the New England Journal of Medicine, which did not require conflict of interest disclosure until 1984. The three Harvard scientists who wrote the review made what would be $50,000 in todays dollars from the review.
Marion Nestle, a nutrition, food studies and public health professor at New York University, said the food industry continues to influence nutrition science, in an editorial published alongside the JAMA report.
Today, it is almost impossible to keep up with the range of food companies sponsoring research from makers of the most highly processed foods, drinks, and supplements to producers of dairy foods, meats, fruits, and nuts typically yielding results favorable to the sponsors interests, Nestle said. Food company sponsorship, whether or not intentionally manipulative, undermines public trust in nutrition science, contributes to public confusion about what to eat, and compromises Dietary Guidelines in ways that are not in the best interest of public health.
The cushy relationship between food companies and researcher has been captured in recent investigations by the Associated Press and New York Times. The AP revealed in June that candy trade groups were funding research into sweets. And in 2015, the New York Times showed how Coca-Cola has funded millions in research to downplay the link between sugary beverages and obesity.
The Sugar Association said in a statement that SRF should have exercised greater transparency in its research, but also accused the study authors of having an anti-sugar narrative.
We question this authors continued attempts to reframe historical occurrences to conveniently align with the currently trending anti-sugar narrative, particularly when the last several decades of research have concluded that sugar does not have a unique role in heart disease, the Sugar Association said. Most concerning is the growing use of headline-baiting articles to trump quality scientific research were disappointed to see a journal of JAMAs stature being drawn into this trend.
The findings were based on documents found by Cristin Kearns, a postdoctoral fellow at UCSF, in library archives.
The scientists and executives involved are no longer alive.
In recent years, the link between fat and heart disease has become a more contentious topic a 2010 review of scientific studies of fat in the American Journal of Clinical Nutrition found that there is no convincing evidence that saturated fat causes heart disease. The role of sugar in heart disease is still being debated.
Read more: https://www.theguardian.com/society/2016/sep/12/sugar-industry-paid-research-heart-disease-jama-report