IMF and eurozone states fail to bridge divide over Greek debt relief raising prospect of a summer crisis for the single currency if Athens misses repayment.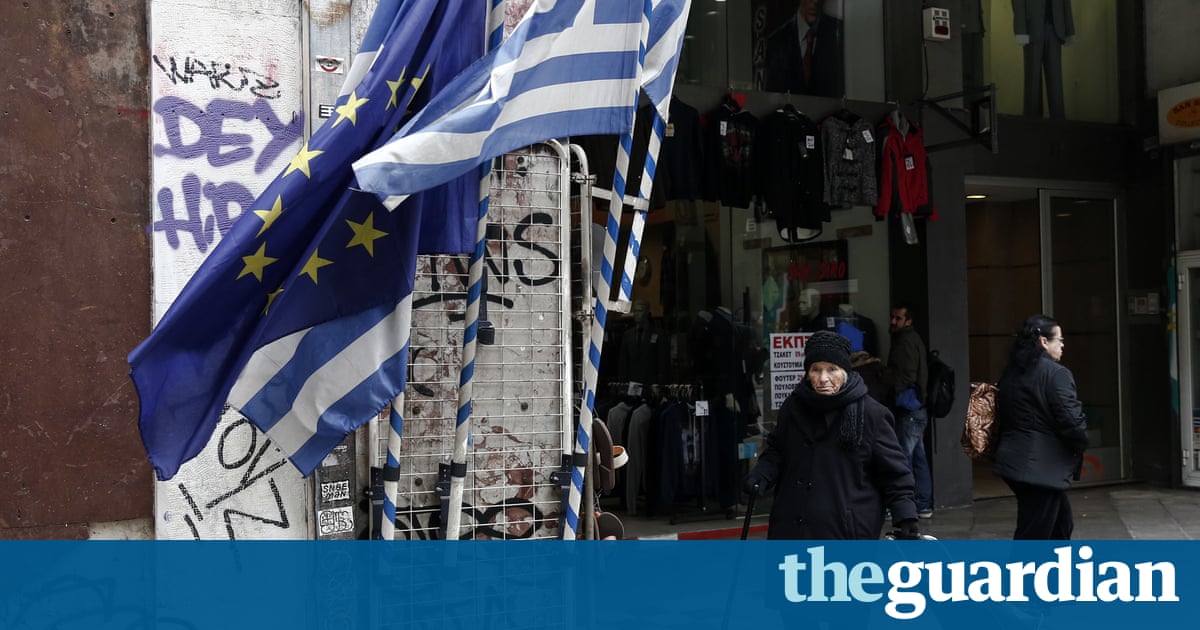 Eurozone finance ministers have failed to agree a debt relief plan for Greece, raising the prospect of a summer crisis for the single currency bloc if Athens misses a loan repayment.
A meeting of the eurozone's 19 finance ministers broke up late on Monday night, amid a row with the International Monetary Fund about Greece's debt burden.
The standoff came just hours after France and Germany pledged to deepen co-operation in the single currency and seize Brexit opportunities for their banking industries.
After more than eight hours of talks in Brussels, Greece's creditors, the eurozone members states, and the IMF were unable to bridge their differences on Greece's ability to repay its debts in the long run.
"We were very close and we were just unable to manage it tonight," said Jeroen Dijsselbloem, the Dutch finance minister, who chaired the meeting. He said he hoped for a deal at the next eurozone meeting on 15 June.
The eurozone-IMF standoff is the final obstacle to Greece unlocking a tranche of bailout funds that will let it repay 7.3m (6.3bn) of loans due to be paid in July.
The EU agreed an 86bn rescue package for Greece in July 2015, an unprecedented third bailout that stopped the country from crashing out of the eurozone.
Although the headline figure has been approved, Greece needs to carry out scores of detailed reforms before receiving the cash, which is paid in instalments. It secured 10.3bn last May, but the latest payment has been held up for months.
It appeared the way was clear earlier in May when the Greek government agreed to extra pension cuts and tax increases demanded by creditors. However, a dispute between creditors has become a major stumbling block.
Northern European countries do not want to sign off cheques for Greece unless the IMF agrees to be part of the third bailout. Countries such as Germany and the Netherlands think the IMF will add rigour to the programme and fear the EU institutions will be too soft on Athens.
But the IMF has so far refused to get involved in Greece's third bailout because officials think the country's debts cannot be managed in the long-run. The Washington-based fund has repeatedly said it is looking for a credible strategy to restore debt sustainability.
At the heart of the dispute is a demand that Greece run a budget surplus equivalent to 3.5% of GDP. The European side thinks Greece can hit this target in 2018, but the IMF has long argued that any country with high unemployment, (currently 23% in Greece) would struggle to meet such demanding fiscal targets.
In a sign of a possible concession from both sides, Dijsselbloem said there had been full agreement that the 3.5% primary surplus should remain for five years and eventually fall, although he did not specify a figure.
Speaking about Greece's debt sustainability, Dijsselbloem said there was a gap in expectations between the eurozone and the IMF. He said: "We need to close that [gap] by looking at additional options or adjusting our expectations. Both are possible and both should be done." Earlier in the day, the French finance minister and his German counterpart pledged to work towards deeper integration of the single currency union. Bruno Le Maire and Wolfgang Schuble flew to Brussels in the same plane, after a press conference in Berlin where they announced a working group on eurozone reform.
Le Maire, appointed by Emmanuel Macron after the French president's election victory, said failure to deliver results on reforming the eurozone would bring political extremists of the left and right to power.
Referring to Britain's looming exit from the EU, Le Maire stressed France and Germany intended to seize any opportunities for their financial industries. "We see in Brexit the possibility for our financial sectors to be more attractive than they were in the past. This means jobs, work, and wealth for our countries."
Read more: https://www.theguardian.com/business/2017/may/23/no-bailout-funds-for-greece-as-eurozone-finance-chiefs-fail-to-agree-deal

The gender pay gap is linked to college majors, but even choosing a high-paying field doesn't always help.
Image: Shutterstock / silvabom
The gender pay gap in the United States starts early with what you choose as your college major.
Majors that tend to lead to higher-paying jobs are dominated by male college students and majors that feed into lower-paying jobs are dominated by women, Glassdoor found in a new report.
"Because men and women systematically sort into different college majors, they experience different early career paths, which pay differently," Glassdoor chief economist Andrew Chamberlain and senior data analyst Jyotsna Jayaraman wrote in their report. "These pay differences in turn reveal themselves as major contributors to the well-documented gap between male and female pay in the labor market."
The well-documented gap shows that women earn just over 80 cents for every man's dollar, with the gap increasing significantly for women of colour.
In companies' reports on equal pay, they tend to point out that the gender pay gap narrows or almost disappears when it's adjusted women and men in the exact same jobs, especially early in their careers, earn about equal salaries. But the unadjusted pay gap, caused by men being awarded higher-paying roles and women working in lower-paying jobs, persists across majors and industries, as Glassdoor found.
The jobs site analyzed nearly 47,000 resumes uploaded to its platform to find these results. Across college majors, men earned $56,957 per year to women's $50,426 per year. That's a pay gap of 11.5 percent.
"Solutions to todays remaining gender pay gap must go beyond examining current pay practices among employers."
Of the 10 college majors that lead to the highest-paying jobs in the first five years after graduation, nine were dominated by men. Those majors were six engineering degrees, plus information technology, management information systems, statistics, and the lone women-dominated degree, nursing.
Of the 10 lowest-paying college majors, six were dominated by women. Those majors were healthcare administration, social work, education, liberal arts, psychology, and biology. Men made up more students in the low-paying criminal justice, kinesiology, and music fields. The last low-paying major, exercise science, was about equal in its gender divide.
It's not enough to say that women should choose majors that lead to higher-paying jobs. Part of the problem is that professions where women make up most of the workforce sometimes called "pink collar" jobs have been undervalued and underpaid. Over 85 percent of social work majors were women and 66 percent of education majors were women, Glassdoor found. Women's choices of college majors are affected by their pre-college preparation, gender norms, and other societal factors besides just their own individual interests.
And choosing a major that leads to a higher-paying field doesn't insulate women from the wage gap. After graduation, women biology majors found jobs as lab technicians, pharmacy technicians, and sales associates, according to Glassdoor. Male biology majors were employed as lab technicians or higher-paid data analysts and managers. The majors with the biggest wage gaps for their male and female students were healthcare administration and mathematics.
"Our findings suggest that solutions to todays remaining gender pay gap must go beyond examining current pay practices among employers," Chamberlain and Jayaraman wrote. "Instead, they must also address pipeline issues including the choice of college major that help drive men and women into different career paths and pay."
WATCH: This typewriter-inspired keyboard will have you kickin' it old school
Read more: http://mashable.com/2017/04/19/college-major-gender-pay-gap-glassdoor/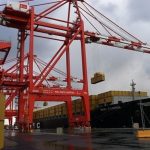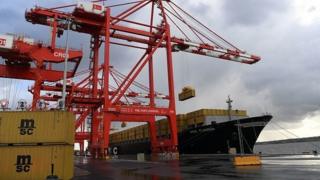 The trade benefits of belonging to the European Union have been "largely imaginary", according to the social policy think-tank Civitas.
Its analysis argues that exports from non-EU countries to the single market have grown faster than the UK's, since its creation in 1993.
That lends weight to the argument that no EU deal is better than a bad deal, the author said.
Theresa May will start talks on the UK's departure from the EU on 29 March.
The prime minister will officially notify the EU of the UK's intention to leave by triggering "Article 50" and writing to European Council president Donald Tusk.
Economies that trade with the 11 founding members of the single market, using World Trade Organization (WTO) terms, have increased their exports to the EU five times faster than the UK has, over the past 20 years, the study says.
Michael Burrage, the report's author, said that before joining the single market in 1993, the UK's exports to the EU grew at a faster rate than major economies such as the US, Canada, Australia, Switzerland, Norway, South Africa and Brazil.
But since joining, export growth from those countries to the EU has now overtaken that of the UK's – a development he said was counterintuitive.
---
What is the single market?
This usually refers to the European Union's single market and is perhaps the most ambitious type of trade co-operation.
That's because as well as eliminating tariffs, quotas or taxes on trade, it also includes the free movement of goods, services, capital and people.
A single market strives to remove so-called "non-tariff barriers" – different rules on packaging, safety and standards. Many others are abolished and the same rules and regulations apply across the area.
There are EU-wide regulations covering a whole host of industries and products on everything from food standards and the use of chemicals to working hours and health and safety.
For goods, the single market was largely completed in 1992, but the market for services remains a work in progress a quarter of a century later.
---
"The evidence shows that the disadvantages of non-membership of the EU and single market have been vastly exaggerated and that the supposed benefits of membership, whether for exports of goods and services, for productivity, for worldwide trade, or for employment, are largely imaginary," the study said.
"The government appears to have decided to leave the single market on the basis that we should return full control of UK laws to the UK, but trade data also offers strong support for the decision and provides comfort for those worried about relying on WTO rules if no deal emerges," it added.
Mr Burrage said that UK exports have grown faster to 111 countries with which it trades under WTO rules than to the 14 other early members of the single market.
Other economists disagree. Jonathan Portes, economics professor at Kings College London, said there was plenty of evidence to suggest that the single market had been good for the UK.
"A lot of industries are dependent on the EU not just for zero tariffs, but also for regulation," he said, pointing in particular to the car and pharmaceuticals sectors.
After leaving, the two alternatives are either setting up the country's own regulatory structure, which takes time and is complicated, or using the EU's, in which case we end up using the same rules as previously but have no say in how they are made, he said.
"It won't be the end of the world, but it won't be pain-free either, " said Mr Portes.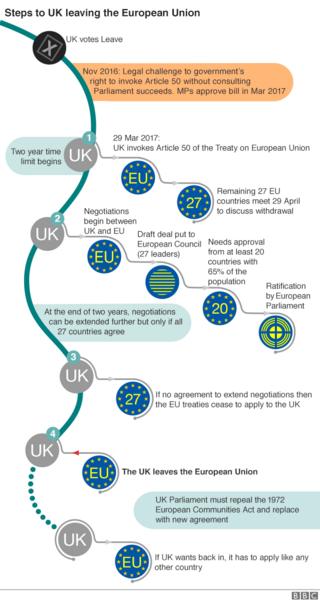 Read more: http://www.bbc.co.uk/news/business-39356664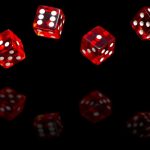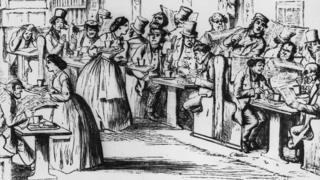 Almost a decade ago, I tried to place a bet with a leading UK betting shop that I would die within a year. They should have taken the bet – I am still alive.
But they will not gamble on life and death. A life insurance company, by contrast, does little else.
Legally and culturally, there is a clear distinction between gambling and insurance. Economically the difference is less visible.
Both gambler and insurer agree that money will change hands depending on what transpires in some unknowable future.
---
Find out more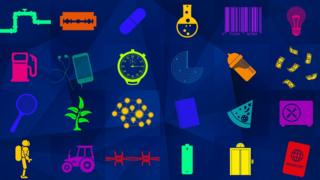 50 Things That Made the Modern Economy highlights the inventions, ideas and innovations which have helped create the economic world we live in.
It is broadcast on the BBC World Service. You can find more information about the programme's sources and listen online or subscribe to the programme podcast.
---
Gambling tools such as dice date back millennia – perhaps five thousand years in Egypt. Insurance may be equally old.
The Code of Hammurabi – a law code from Babylon, in what is now Iraq – is nearly 4,000 years old. It includes numerous clauses devoted to the topic of "bottomry", a kind of maritime insurance bundled together with a business loan.
A merchant would borrow money to fund a ship's voyage, but if the ship sank, the loan did not have to be repaid.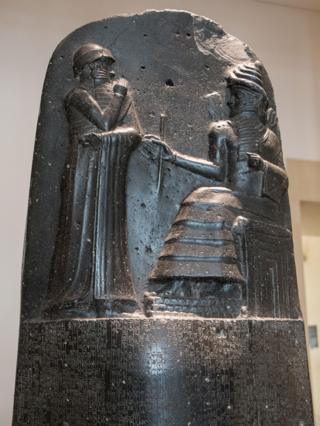 Around the same time, Chinese merchants were spreading their risks by swapping goods between ships. If any single ship went down, it would contain a mix of goods from many different merchants.
But all that physical shuffling around is a fuss. Much more efficient to structure insurance as a financial contract instead, something the Romans did a few millennia later.
Later still, Italian city states like Genoa and Venice developed ever more sophisticated ways to insure the ships of the Mediterranean.
Thirst for news
Then, in 1687, a coffee house opened on Tower Street, near the London docks. Run by Edward Lloyd, it was comfortable and spacious, and business boomed. Patrons enjoyed the fireside tea and coffee, and – of course – the gossip.
There was much to gossip about: London's great plague, the great fire, the Dutch navy sailing up the Thames, and a revolution which had overthrown the king.
But above all, the inhabitants of this coffee house loved to gossip about ships: what was sailing from where, with what cargo – and whether it would arrive safely or not. And where there was gossip, there was an opportunity for a wager.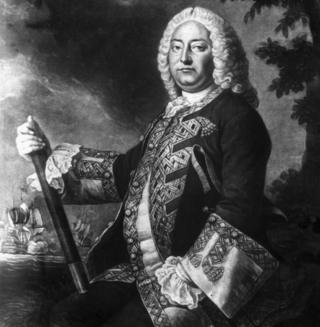 The patrons bet, for example, on whether Admiral John Byng would be shot for his incompetence in a naval battle with the French. He was.
The gentlemen of Lloyd's would have had no qualms about taking my bet on my own life.
Edward Lloyd realised his customers were as thirsty for information to fuel their bets as they were for coffee, and began to assemble a network of informants and a newsletter full of information about foreign ports, tides, and the comings and goings of ships.
His newsletter became known as Lloyd's List.

Lloyd's coffee house hosted ship auctions, and gatherings of sea captains who would share stories.
If someone wished to insure a ship, that could be done too: a contract would be drawn up, and the insurer would sign his name underneath – hence the term "underwriter". It became hard to say quite where coffee-house gambling ended and formal insurance began.
Eight decades after Lloyd had established his coffee house, a group of underwriters who hung out there formed the Society of Lloyd's.
Today, Lloyd's of London is one of the most famous names in insurance.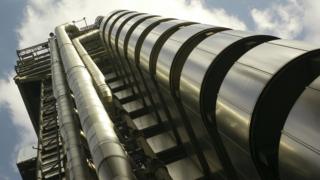 But not all modern insurers have their roots in gambling. Another form of insurance developed not in the ports, but the mountains.
Alpine farmers organised mutual aid societies in the early 16th century, agreeing to look after each other if a cow – or child – fell ill. While the underwriters of Lloyd's viewed risk as something to be analysed and traded, the mutual assurance societies of the Alps saw it as something to be shared.
And when the farmers descended from the alps to Zurich and Munich, they established some of the world's great insurance companies.
Deep pools of risk
Risk-sharing mutual aid societies are now among the largest and best-funded organisations on the planet – we call them "governments".
Governments initially got into the insurance business as a way of making money, typically to fight a war in the turmoil of Europe in the 1600s and 1700s.
Instead of selling ordinary bonds, which paid in regular instalments until they expired, governments sold annuities, which paid in regular instalments until the recipient expired. Easy to supply, and much in demand.
Annuities are a form of insurance: they protect an individual against the risk of living so long that all their money runs out.
---
More from Tim Harford
The warrior monks who invented banking
The compiler: Computing's hidden hero
How Ikea's Billy took over the world
How economics killed the antibiotic dream
---
Providing insurance is no longer a mere money-spinner for governments. It is regarded as a core priority to help citizens manage some of life's biggest risks – unemployment, illness, disability and ageing.
Faced with these deep pools of risk, private insurers often merely paddle.
At least, citizens in richer economies expect insurance from their governments. In poorer countries, governments are not much help against life-altering risks, such as crop failure or illness. And private insurers tend not to take much interest, either. The stakes are too low, and the costs too high.
Blurred lines
That is a shame, because there is growing evidence that insurance doesn't just provide peace of mind, but is a vital element of a healthy economy.
A recent study in Lesotho showed that farmers were being held back from specialising and expanding by the risk of drought – a risk against which they couldn't insure themselves.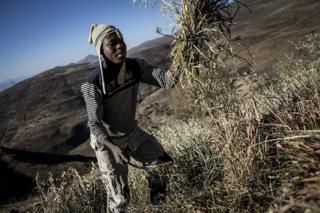 When researchers created an insurance company and started selling crop insurance, the farmers bought the the insurance and expanded their businesses.
Today, the biggest insurance market of all blurs the line between insuring and gambling: the market in financial derivatives.
Derivatives are financial contracts that let two parties bet on something else – perhaps exchange rate fluctuations, or whether a debt will be repaid. They can be a form of insurance.
An exporter hedges against a rise in the exchange rate. A wheat farming company covers itself by betting that the price of wheat will fall.
The ability to buy derivatives lets companies specialise in a particular market. Otherwise, they would have to diversify – like the Chinese merchants four millennia ago, who didn't want all their goods in one ship. The more an economy specialises, the more it tends to produce.
But unlike regular insurance, for derivatives you don't need to find someone with a risk they need to protect themselves against. You just need to find someone willing to take a gamble on any uncertain event anywhere in the world.
It is a simple matter to double the stakes – or multiply them by a hundred. As the profits multiply, all that is needed is the appetite to take risks.
Before the international banking crisis broke in 2007, the total face value of outstanding derivatives contracts was many times larger than the world economy itself.
The real economy became the sideshow, the side bets became the main event.
That story did not end well.
Tim Harford writes the Financial Times's Undercover Economist column. 50 Things That Made the Modern Economy is broadcast on the BBC World Service. You can find more information about the programme's sources and listen online or subscribe to the programme podcast.
Read more: http://www.bbc.co.uk/news/business-38905963
Britain's tech sector faces a triple whammy hit to its workforce without government action, according to new reports. Firstly, from a critical fall-off in STEM skills in its own population due to lack of funding; secondly, from visa restrictions on the availability of high-skilled specialists from overseas; and, thirdly, from the uncertainty of the impact of Brexit on its highly international tech workforce.
The Coalition for a Digital Economy (Coadec), a policy group representing tech and digital startups, is calling on the government to reverse cuts to the U.K. budget that covered 2016 to 2019 and affect STEM skills. It said the U.K. is also hampered by a lack of funding for new training providers.
This is against a backdrop of the tech sector accounting for 16 percent of U.K. domestic output and 3 million workers, which amounts to 10 percent of all jobs in the U.K. (manufacturing accounts for 10 percent and construction accounts for 6 percent).
U.K. industry leaders are calling on ministers to take urgent steps to boost STEM skills, adapt the current apprenticeship model and improve basic numeracy and literacy. It is estimated that Britain will need an extra 2.287 million digitally skilled workers by 2020 to satisfy its growing tech economy. Software developers are the most sought-after, accounting for 27 percent of vacancies.
Currently, the U.K. is in the bottom division internationally when it comes to the proportion of teenagers studying math to a high level.
The report also found that government-backed university degrees in computer science are not leading to enough jobs filled and not meeting industry needs, while at the same time successful new software developer training providers are failing to attract government funding.
Tech leaders have called on the government to move to a system where 16-19 mathematics is compulsory and adapt the apprenticeship model to allow uptake of software developers.
Alex Depledge MBE, Chair, Coadec said: The UK is faced with a unique opportunity to become a world-leading tech hub and its crucial the Government does everything possible to increase the flow of talent to one of the UKs fastest growing sectors. That means increasing the proportion of 16-19 year-olds studying mathematics and STEM subjects to a high level, and a funding boost for software development training.
Evgeny Shadchnev, co-founder of Makers Academy, said: "We know the single most important reason people dont apply to Makers Academy is cost, making the course inaccessible by the majority of British people. If the Government subsidised the course in the same way it funds apprenticeships or computer science courses, we estimate that the number of candidates we could train increase ten-fold within a year. That is 20 per cent of the nationwide computer science undergraduate cohort."
In a separate report, Coadec warned that restrictions on the availability of high-skilled specialists from overseas risks choking off a major growth sector of the U.K. economy.
It follows numerous warnings by tech industry leaders that Brexit and its new curbs on immigration from the EU could hugely impact the U.K.s competitiveness in tech.
Coadec is calling on the government to avert a skills crisis in an industry where the U.K. is currently a world leader by creating a special visa to allow qualified people to enter the U.K. and seek work in the digital economy.
It said Britain's tech sector is at risk of a talent shortage of 800,000 workers, and it relies heavily on non-U.K. citizens: Nearly one-third of tech companies first 10 hires are from outside the U.K. To qualify for the high-skilled six-month tech visa, aspiring specialists would have to have studied at a designated institution or to have passed a standardized, high-level exam in specific programming languages.
Taavet Hinrikus, co-founder of TransferWise said: "For the UKs tech sector to thrive, we have to find solutions to the current talent and skills shortages. Its everything from how we build the capacity in the UK through education, and how we attract the best from around the world through immigration policies. Post-Brexit, the need is even more pressing."
He and other tech leaders are calling for a new minimum six-month high-skilled visa to speed the flow of top global talent.
The report found that the first 10 hires at the average U.K. startup are highly skilled, and dominated by developers and engineers. Companies are also very small: holding fewer than 50 employees, leaving them vulnerable to any further regulation and restrictions.
Almost 70 percent of respondents to the Codec survey said bureaucracy and time is already a major barrier. A number of those surveyed said they considered hiring from outside the EU, but decided against it after studying the visa process. One-third of startups said it cost 6,000 to make a single hire. Much of this sum was spent on legal fees.
It also found that the greatest non-EU migration is from North America, New Zealand and Australia, where the same skills are already in high demand and therefore U.K. companies must offer even better packages to attract these workers.
The report urges the government to pilot a scheme with a small number of highly trusted tech companies that would endorse companies, just as Tech City endorses applicants. Once through this process, startups would be able to hire Tier 2 workers. One other suggestion is that companies endorsed through this process could offer equity compensation in lieu of some salary requirements when hiring Tier 2 workers. This could initially be piloted for Tier 5 countries.
Read more: https://techcrunch.com/2017/02/21/uk-faces-triple-whammy-from-skills-shortfall-visa-restrictions-and-brexit-uncertainty/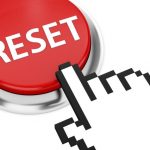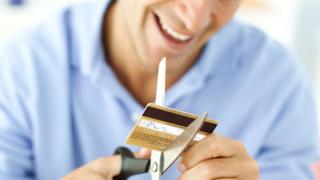 A hug, a dance and a song is hardly the reaction you would expect from someone just about to be declared bankrupt.
The threat of losing your home, a year of financial restrictions, three years of paying creditors, and a six-year blight on your credit rating does not generally prompt a musical routine.
Yet the relief of facing up to, and striking out, unmanageable debts can lead to such a response, according to debt charities.
In this case, it was a man called Stephen, who submitted his bankruptcy form, hugged a debt counsellor, and danced around their office.
Now the perceived stigma of bankruptcy has also been diluted, according to the Insolvency Service. A new system in England and Wales means applications are made online, without the need to go to court.
'Psychological'
"Going to County Court with 30 pages of paperwork in triplicate was a huge, daunting challenge under the old system," says Mark Cowley, insolvency manager at debt charity Christians Against Poverty.
"There was a psychological effect in going to court. Many people assumed it was criminal although it is a civil procedure."
Figures suggest that the new clickable application, and its lower fee, has increased the numbers choosing bankruptcy. So, is this a simple matter of convenience or is it actually the result of more people facing unmanageable debt as wages are squeezed and prices rise?
---
'It took away the stress'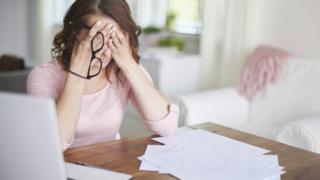 Shirley, from Basildon in Essex, had debts of more than 40,000. After attempting suicide, she was referred to Christians Against Poverty debt counsellors by her local housing association.
The charity says it would have taken her more than 20 years to repay the debts, so she applied for bankruptcy with a counsellor's help.
"I suffer with anxiety, and when I get stressed I get blackouts," she says.
"The thought of going to court for bankruptcy was a bit scary, I didn't like that idea. My debt coach told me I wouldn't need to go. Filling in the form online made it a lot easier. It took away the stress. I did have some help from my support worker because I'm dyslexic, but it was very easy. It was all really quick."
Now, after setting up a savings plan with the charity, she is 63 in credit. "I've never been in credit that much before," she says.
---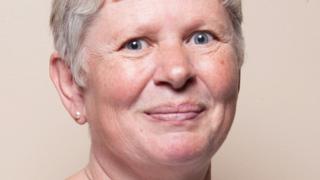 There are a variety of ways that someone with out-of-control debts can deal with the situation by going insolvent. Bankruptcy is only one of those options, yet it is the most recognised.
The threat of losing your home, the public admission of money troubles, and that trip to court have all created the stigma that has been attached to bankruptcy – even though, for some, it is clearly their best option.
The shift from court to internet, introduced in April and the biggest change to bankruptcy rules for 30 years, was in part an attempt to eliminate that perceived shame.
"It was a real barrier for some people," says Liz Thomas, The Adjudicator at the Insolvency Service for England and Wales. "We now have a simpler form, we have ensured the questions were understood, and people are able to complete it in their own time.
"It is still lengthy. It takes several hours to fill in, and there is information to ensure people understand the seriousness of what they are doing."
But now, after pressing the submit button, some 95% of "successful" applicants are declared bankrupt within two working days.
---
Bankruptcy and alternatives

Bankruptcy: The traditional way of escaping overwhelming debt. Ends after one year, but there is a possibility you may lose your assets, including your house, to pay something to the creditors. Since April, applications can be made online and considered by an adjudicator. Costs 680
Individual Voluntary Arrangement (IVA): A deal between you and your creditors, overseen by an insolvency practitioner. Less chance of losing your home, but involves paying some of your debts in one go
Debt Relief Orders: Introduced in April 2009, these allow people with debts of less than 15,000 (20,000 since October 2015) and minimal assets to write off debts without a full-blown bankruptcy
---
'Spooked'
The new online system – unlike some more high-profile government IT projects – was on time and it worked. It remains exposed to the same frailties as any other online service. On Thursday, it was unavailable for several hours owing to a fault.
Still, the effect of the new system is starting to show, according to the Insolvency Service. The number of individuals declaring themselves bankrupt rose by 7% in the third quarter of 2016 compared with a year earlier. The full set of 2016 figures will be published on Friday.
Having assisted many people to complete bankruptcy applications, debt charities have broadly welcomed the online form.
"The roll-out date was optimistic, but the project has worked. The name 'bankruptcy' still spooks people, but it has taken the stigma out of it to some degree," says Mr Cowley, of Christians Against Poverty.
Ironically, 90% of users say they would recommend the system to family or friends. A recommendation, no doubt, that they would rather not have to take up.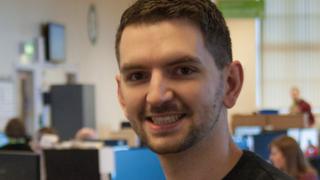 The upfront application fee is also cheaper. Under the old system, it cost more than 700; now, as there is no need for court fees, it costs 680.
That is clearer, charities say, but not necessarily better – or ultimately cheaper – for the poorest applicants. Under the old system, a court could waive its fee of about 150 for the most vulnerable.
That discount, or an equivalent, is no longer available. In its place is a system allowing people to pay the 680 fee in instalments. That fee, says Liz Thomas, will cover the cost of developing the new system within five years, at no cost to the public purse.
In Scotland, insolvency works very differently to England and Wales. The equivalent to the Insolvency Service is the AIB (Accountant in Bankruptcy).
The AIB functions like a court. Those seeking bankruptcy can apply online but not on their own. They have to have received advice from an approved money adviser or insolvency practitioner before applying.
In Northern Ireland, all bankruptcies are made through the courts.
---
Where to go for help
Where to find free debt advice
Insolvency service – bankruptcy explained (England and Wales)
Options for clearing debts – Scotland
Options for clearing debts – Northern Ireland
---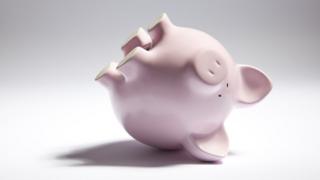 The online systems may have been applauded, but the true test has yet to come. Insolvencies are at historically low levels putting relatively little pressure on the system, but there are signs that the red alert is starting to return.
Bank of England governor Mark Carney has frequently taken the opportunity to express concern about the level of household debt.
Borrowing on credit cards and unsecured debts such as overdrafts is rising at its fastest rate for a decade – a trend that he says requires the bank's "vigilance".
Rising unsecured debt should not be a problem when interest rates are low – as they are – and wages are rising. Yet it does leave households exposed to a financial shock if jobs are lost or interest charges rise.
So, there is some concern that default rates on this unsecured debt increased in the final three months of 2016, according to the Bank of England's Credit Conditions Survey.
The following graph also reveals that UK households are funding their spending by dipping into their wages. This was happening at its fastest rate for two years in the third quarter of 2016, according to the latest official statistics.
A saving ratio of below zero basically means households are not saving, but are spending more than their disposable income. It was negative from the start of 2004 until the latter end of 2008.
The Office for National Statistics says a fall in the saving ratio may be an indication that households are more confident and spending more, rather than desperately ducking into their savings.
Analysts Capital Economics also notes that there is no need to panic over household debts.
The cost of servicing debts compared to household income is still low and manageable, it says. Interest rates would have to rise significantly to raise this cost to the levels seen in 2008.
No crisis in household debt means no glut of bankruptcies.
Still, there will always be people whose debts spiral out of control – and, for them, applying for bankruptcy has got a little bit easier.
Read more: http://www.bbc.co.uk/news/business-38668084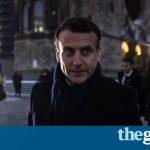 French presidential candidate says currency amounts to a weak Deutsche Mark that has failed to unify EU states and stand up to the US dollar.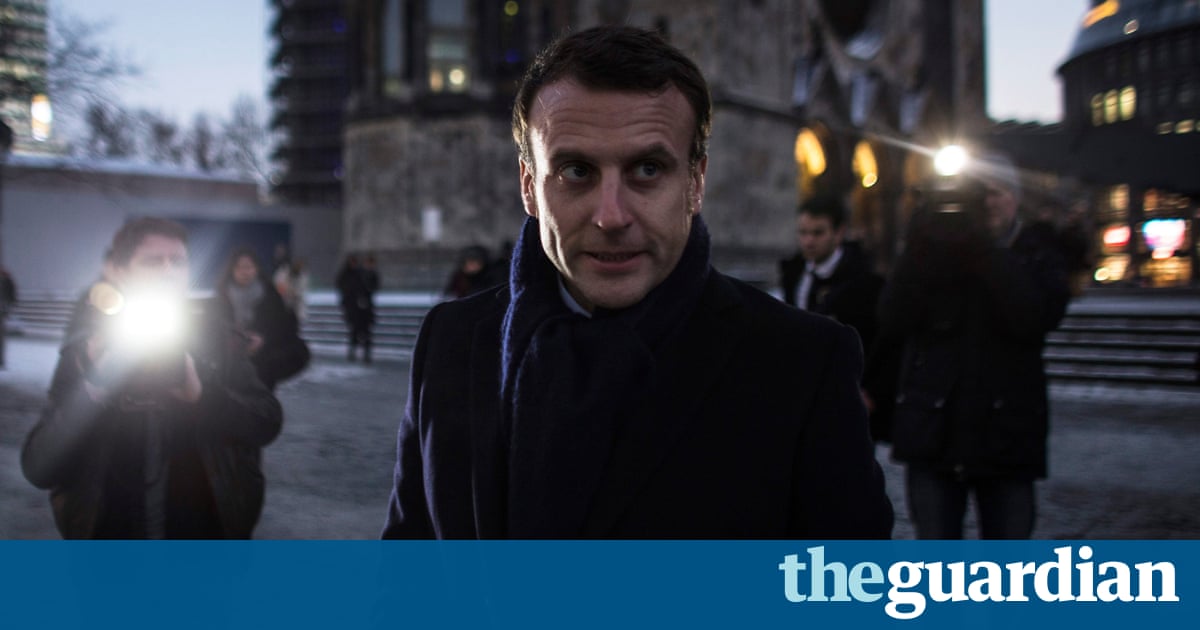 The euro may not exist in 10 years time if Paris and Berlin fail to bolster the single currency union, French presidential candidate Emmanuel Macron has said, adding that the current system benefits Germany at the expense of weaker member states.
Macron was economy minister under Socialist President Franois Hollande until he resigned this year to create his own political movement and stand as an independent candidate in this years presidential election.
The truth is that we must collectively recognise that the euro is incomplete and cannot last without major reforms, Macron said in a speech at the Humboldt University in Berlin.
Speaking in English, he added: It has not provided Europe with full international sovereignty against the dollar on its rules. It has not provided Europe with a natural convergence between the different member states.
France must implement labour market reforms and revamp its education system to revive growth, while Germany must accept that more investment instead of austerity can boost growth across the eurozone area, the centrist politician said.
The dysfunctioning of the euro is of good use to Germany, I have to say, said Macron, adding that a lack of trust between France and Germany was blocking major reforms that would increase solidarity among the 19 members of the eurozone.
The euro is a weak Deutsche Mark, said Macron. The status quo is synonymous, in 10 years time, with the dismantling of the euro.
He proposed the creation of a eurozone budget to finance growth-oriented investments and to extend financial assistance to struggling member states.
However, this would be anathema to the German chancellor, Angela Merkel, and finance minister Wolfgang Schaeuble, whose conservatives face an election this year and have faced domestic resistance to bailouts for Greece by hawks who say such payments turn the euro zone into a transfer union.
Macron spoke after the co-leader of Germanys far-right Alternative for Germany (AfD) party earlier told Reuters the eurozone should be split into two with a strong cluster around Germany and a weak cluster including France.
Macron, a rare advocate in France of deeper European integration, has taken the unusual step of encouraging supporters to cheer the European Union at political rallies in contrast with other politicians who often rail against Brussels.
Macron, 39, has enjoyed a boost in recent polls, which show him cementing his position as the presidential elections third man and within a whisker of reaching the crucial second round runoff to be held in May.
An opinion poll last week showed conservative candidate Francois Fillons lead in Frances presidential election race had narrowed, with both Macron and far-right leader Marine Le Pen gaining on the former prime minister.
Read more: https://www.theguardian.com/world/2017/jan/11/euro-will-fail-in-10-years-without-reform-emmanuel-macron
Surveyed experts predicted last weeks rate rise would be followed by two more next year, not three.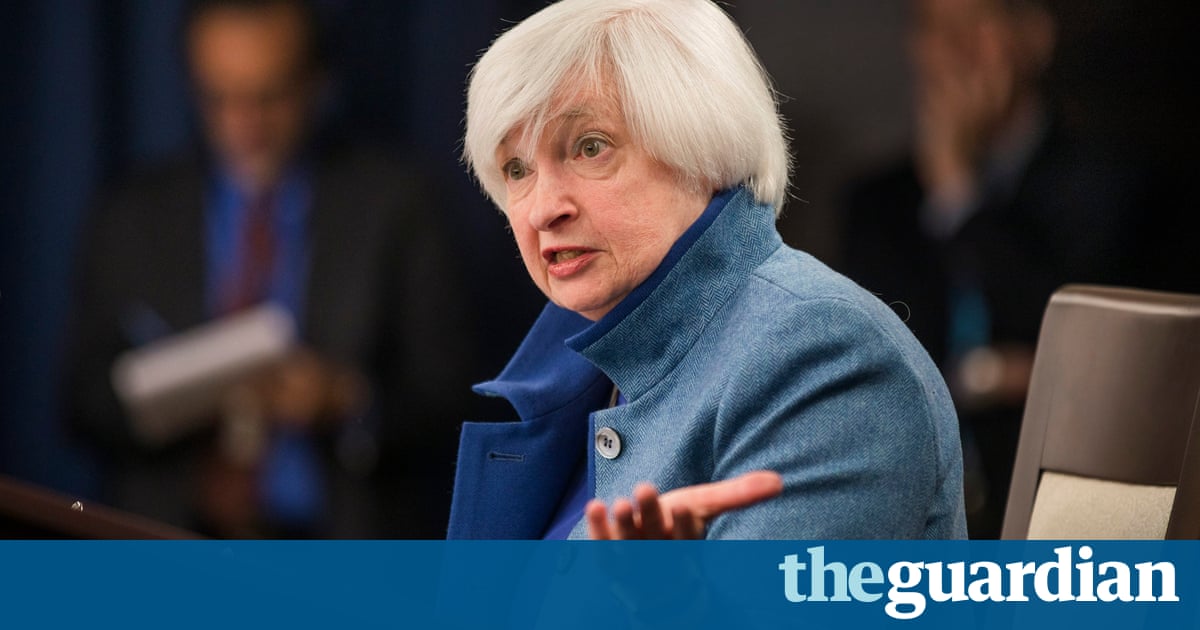 The Federal Reserve could wait until at least next summer before raising interest rates again, according to Wall Street economists surveyed by the Financial Times. Expectations that a rate rise last week by the US central bank would be followed by three more next year were played down by the 31 economists surveyed, who predicted only two rises were likely.
The New York Dow Jones index soared last week to within 160 points of a record 20,000 amid forecasts that a huge stimulus package in the first year of Donald Trumps presidency would trigger an economic boom.
While Trump has promised to cut taxes affecting middle-income earners and pump funds into major infrastructure projects, many economists are wary that Congress could delay or block the moves, fearing a steep rise in the governments budget deficit.
Global growth will improve next year but remain under its long-term trend, Gregory Daco, an economist with Oxford Economics, told the newspaper. Trumps policies, and the expectation of them, will be pivotal to global developments.
The strengthening of the dollar is also likely to hit exports and increase the price of imports, increasing the US balance of payments deficit.
The value of companies in the Dow Jones index has almost doubled since the 11,500 it recorded at the height of the tech boom in 1999, while the UKs FTSE 100 index of top companies languished on Friday at only slightly above 1999's 6,950 at 7011.
Read more: https://www.theguardian.com/business/2016/dec/18/us-could-wait-until-next-summer-to-raise-interest-rates-say-economists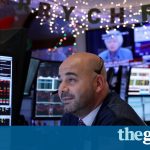 Fed chairwoman Janet Yellen announced a 0.25% increase in the benchmark rate to 0.50-0.75%, and predicted three further rates increase in 2017.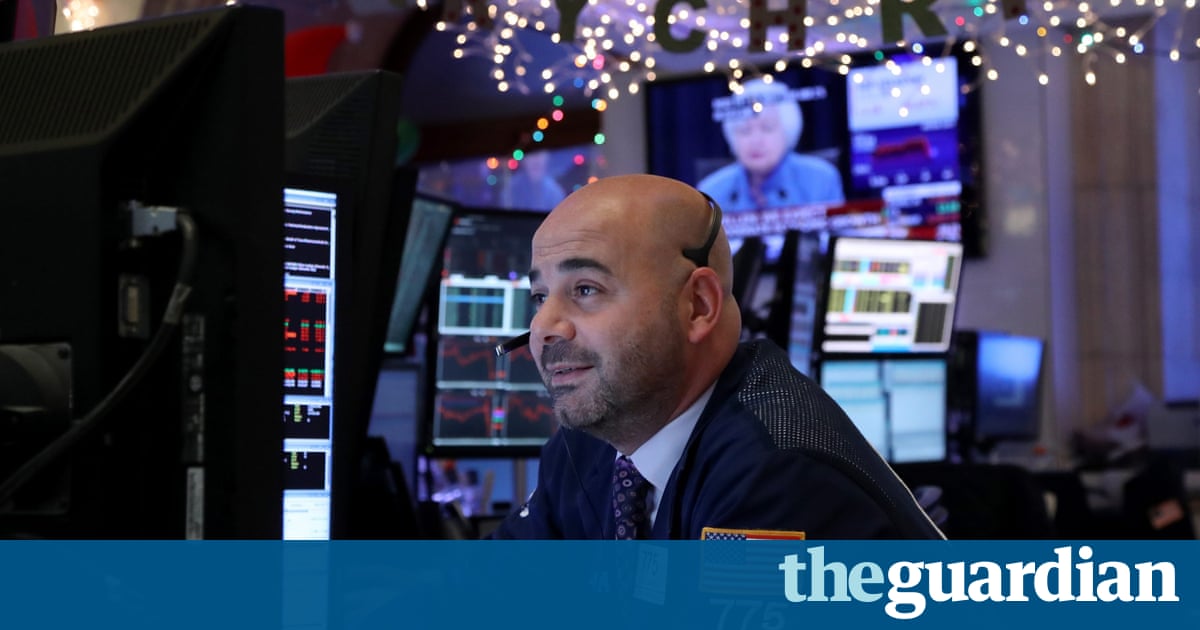 The US Federal Reserve on Wednesday raised interest rates for the first time in a year, and only the second time since the 2008 financial crisis. The US central bank also predicted three further rates increase in 2017, up from previous expectations of two rate hikes.
Janet Yellen, the Fed chairwoman, said growth is a touch stronger, unemployment is a shade lower as she announced a 0.25% increase in the benchmark rate to 0.50-0.75%.
It is the first time rates have been raised since December 2015 when the benchmark rate was lifted from near-zero for seven years since the crisis.
"My colleagues and I are recognizing the considerable progress the economy has made towards our dual objectives of maximum employment and price stability," Yellen said. "We expect that the economy will continue to perform well, with the job market strengthening further, and inflation rising to 2% over the next couple of years."
Yellen also set out a path of faster pace of rate increases next year than previously expected. The rate setting Federal Open Market Committee (FOMC) said it expected to raise short-term rates by another 0.75% percentage points next year probably in three separate quarter-point moves up from a previously predicted 2017 increase of 0.5%.
"The stance of monetary policy remains accommodative, thereby supporting some further strengthening in labor market conditions and a return to 2% inflation," the FOMC said in a statement.
The unanimous decision to raise rates, the first time in months that the 10 members of FOMC had all agreed on policy, came at the end of the committees first rate-setting meeting since the election of Donald Trump as America's next president. The statement made no mention of the effect of Trump's policies on the countrys economic prospects. But experts have said Trump's plans for massive tax cuts and huge infrastructure investment could spur the economic recovery.
US stock markets, which soared to record highs following Trump's victory, fell slightly following the decision, which had been widely expected by traders and economists. The Dow Jones Industrial Average was hovering at 19,954 points a more than 9% increase since the 8 November election.
Trump has repeatedly criticised Yellen for not raising interest rates fast enough, which he said had created a false economy and delayed the recovery, and called for her to be replaced. In September, he said Yellen should be ashamed of herself. "I used to hope that the Fed was independent," he said. "And the Fed is obviously not independent. It's obviously not even close to being independent."
Trump had said he is unlikely to nominate Yellen to continue as Fed chief when her term expires in early 2018. Yellen has refused to leave before the end of her term.
Rob Carnell, chief international economist at ING, said: "The big takeaway from this meeting was the increase in the pace of tightening signaled for 2017. Where two rate hikes of 25bp were signaled in the previous guidance, there are now three hikes signaled."
Despite this, the other forecast variables are little changed. Probably most noteworthy is the small 0.1 percentage point increase in 2017 GDP growth, now expected to be 2.1%, but no further increase is expected in 2018, which is unchanged at 2.0%. The 2019 GDP forecast is also only slightly higher at 1.9% (1.8% previously). There is not much concession in these growth forecasts to expectations of big fiscal stimulus from a Trump administration and our own forecasts are considerably higher closer to 3% in both years.
Jeremy Cook, chief economist at international payments company World First, said: "The Federal Reserve found enough strength in the US economy to hike 25 basis points for the first time this year. This means basically nothing.
"What matters is that the expectations shown in the dot plot charts show a Federal Reserve that is supremely uncertain as to the path of US economy moves into 2017. They've noted the strength in inflation and the jobs market but this is a central bank eager to know what kind of administration they will have to work with. Until then there was little chance of them basing policy on the pronouncements of someone who has a casual relationship with consistency."
Our eyes now move back to the politics in the United States and the rebuttal of the Feds decision from the president-elect via his Twitter account.
Rates had been expected to be raised earlier this year, but the decision was delayed by concerns about a slowdown in the Chinese economy, Brexit and the unpredictable US presidential election.
The Fed predicted economic growth reaching 1.9% this year, slightly above its forecast in September. However, it kept its long-term estimate for economic growth at 1.8%, far below the 4% pace that Trump promises to deliver via a program of deregulation, tax cuts and infrastructure spending.
The committee expects little improvement in the unemployment rate from the current rate of 4.6%.
The rate hike was widely expected with all 120 economists polled by Reuters expecting an interest rates increase.
Read more: https://www.theguardian.com/business/2016/dec/14/us-federal-reserve-raises-interest-rates-second-time-since-2008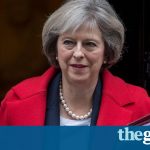 The economic fallout from a violent rupture with the EU will have devastating consequences for the country and its people.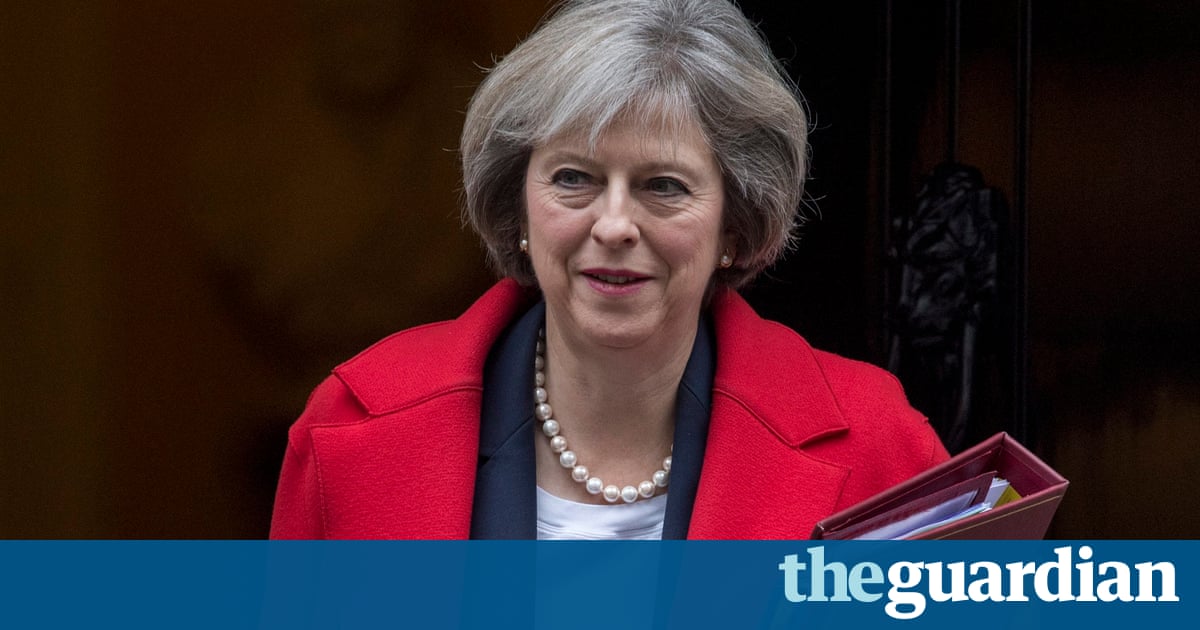 Brexit is pure poison, polluting everything it touches. The fundamental questions the country should be addressing the crisis in productivity growth, the lack of affordable housing, the overwhelming strain on public services, our desperately weak export sector are all sidelined. There is not the bandwith or capacity to address them against the gigantic question of how to weather the greatest shock to our economy and society since 1945.
Be in no doubt. Brexit transcends the 1974 oil shock or the 2008/9 financial crash in the probable scale, intensity and duration of its impact. Every aspect of our economy is going to be affected. Investment decisions are going to be abandoned or reduced.
Of course, there is a degree of uncertainty about how much of a shock it might be. Britain negotiating a custom-made deal that allows a well-managed transition to full participation of the single market would be less of a shock than a sharp, hard Brexit rupture, but it is not going to happen. Every time she hints at it, Theresa May gets beaten back by the powerful, Brexit faction that wants nothing less than rupture. She then retreats, judging that keeping her party together is more important than retaining some association with the EU. Unless and until it becomes obvious that hard Brexit is both avoidable and enormously self-damaging, there is no political coalition strong enough to resist it.
Last week, the Office for Budget Responsibility, recognising that the Brexit faction makes the political weather, buckled and declared that its best guess was that Brexit would only be a short-lived mini-shock. It still earned brickbats aplenty from the new bovver boys in British politics, but the OBR pulled its punches. Its economic forecast of a small slowdown in growth, before it is fully resumed in two or three years time, is an optimistic outlier. Even so, the impact is severe. The intense squeeze on spending on public services has to continue to give any hope of balancing the budget even if this aim has been necessarily deferred until early in the next decade. But the shortfall in tax revenues means there will, cumulatively, be another 58bn of public debt than there would otherwise have been.
Worse, the rise in inflation caused by the fall in the pound means that what peoples wages will buy so-called real wages are hardly going to rise at all in the years ahead. Indeed, the Institute for Fiscal Studies projects no rise for another five years, so that real wages will be below 2008 levels for 13 years. The Resolution Foundation points out that in every decade since the 1920s real wages have risen by 20%, slowing down in the 2000s and now set to grow by only 1.6% in the 2010s. Both bodies declare that there has been no economic pain on this scale for the mass of wage earners for more than 70 years.
The impact will be hardest felt by the bottom 30% of the population, most reliant on the welfare system, but a welfare system scaling back support, freezing most benefits in cash terms. Public and social housing provision is stagnating. There has been no period like this in modern British economic history.
All the risks are that it could even be worse. The OBR thinks that inflation will peak at 2.6%; other forecasters think inflation could rise to 4% before it falls. That judgment matters: the higher inflation is, the more intense the squeeze on all forms of cash spending wages, welfare payments and public spending in real terms and the greater the depressive effect on the economy.
Then there is the judgment on private investment. The OBR sees it as falling a little. It's hard to imagine what substantial investment can be justified next year or in the following years. Apart from a small real rise in government infrastructure spending, every notch on the dial is negative and all the risks on the downside.
Yet we have to endure Brexiters insisting that anyone who analyses the future in these terms is a Bremoaner, talking the economy down. There is a legitimate argument about how bad things could get the OBR recognises that in the range of its forecasts but to pretend all is well is delusional. Philip Hammond has done well to allow himself the capacity to spend compensating funds on infrastructure and science, but it is small beer against the severity of the underlying trends.
The open question is how this is going to play out politically. Negotiating with national governments, the European parliament and European commission simultaneously, across so many complex issues and with so little core agreement in government, is close to impossible. As the uncertainty mounts and the talks become ever more deadlocked, so the economy will suffer more and the Brexiters will blame it all on Bremoaners and European governments for obstruction and standing in the way of the democratic will of the people. The parts of the country that will hurt most the old industrial heartlands and left-behind communities are those that voted Leave and they will be receptive to the message.
Meanwhile, little is being done or can be done to address the economy's core weaknesses, which is the real source of their distress. The bitterness and distrust can only grow, fuelling an ever more destructive enmity between Leavers and Remainers. This is, without doubt, the greatest crisis through which I have lived in my adult life.
Theresa May knows she wants a long transition to a custom-made participation in the EU single market. In the absence of any opposition or leadership elsewhere, she has to start saying so and start facing down the Brexiters. Otherwise, not just the economics, but the politics may start to be unmanageable.
Comments will open Sunday November 27
Read more: https://www.theguardian.com/commentisfree/2016/nov/26/theresa-may-fight-brexiters-britain-ruined