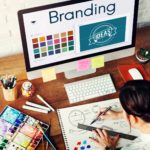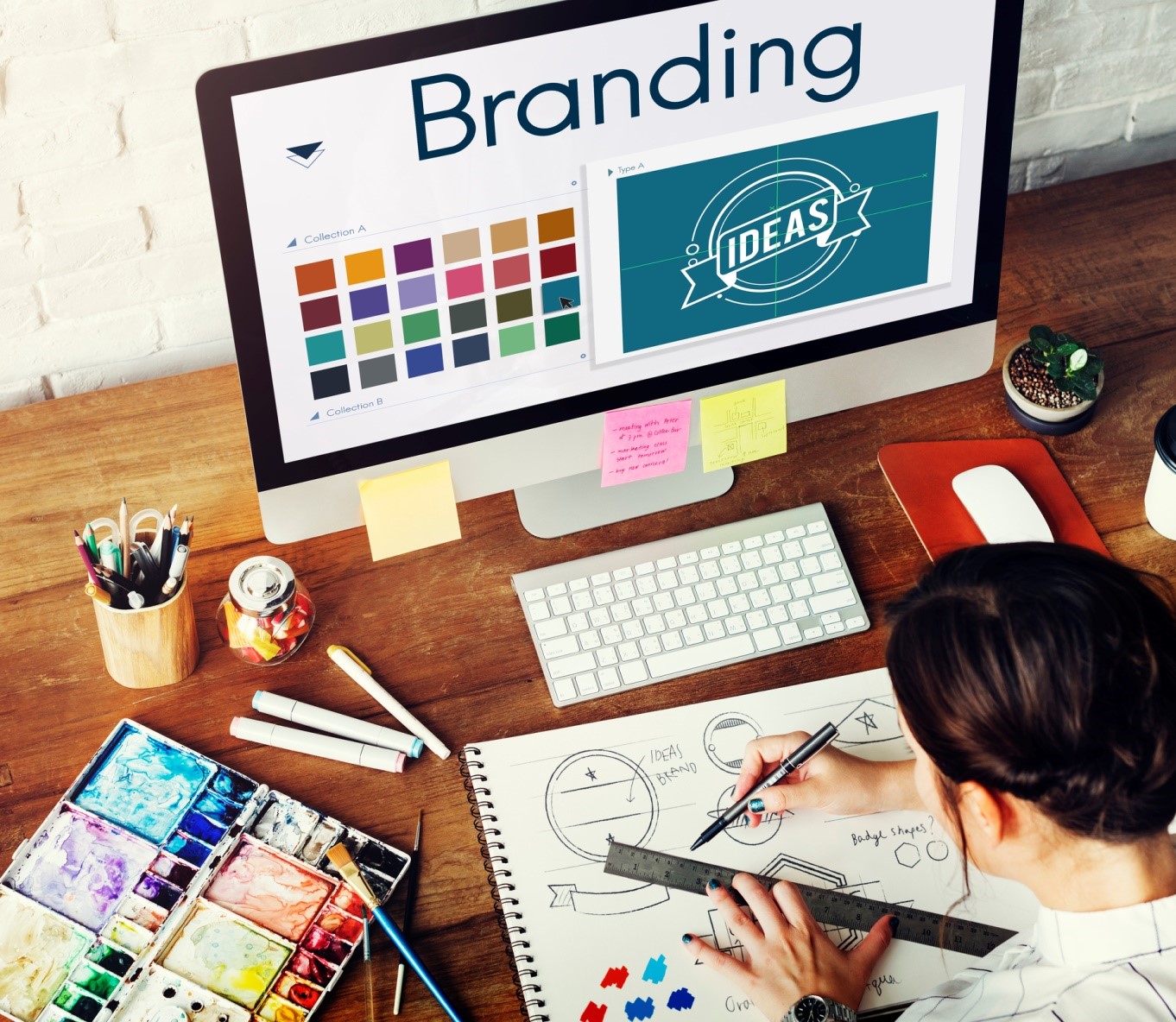 One of the leading selling points in marketing today is a visual appeal. Whether it is personal branding or company branding, beautiful and well-designed visuals have the most to offer. Statistics are here to back up this claim. More than 90% of the most engaging visuals on Facebook are images.
Unique Design and Social Media – Having a Stunning he leading selling points in marketing today is a visual appeal. Whether it is personal branding or company branding, beautiful and well-designed visuals have the most to offer. Statistics are here to back up this claim. More than 90% of the most engaging visuals on Facebook are images.
We have to consider two facts here. One is that your brand is your company's identity and the other is that the amount of retained information from images goes up to 80%. This is four times more than from text. This is why there is no better approach to branding than to leverage graphic design and incorporate stunning visuals in your social media marketing strategy.
Coming to Unique Design for Your Brand
Unless you are planning any re-branding strategy anytime soon, you will have to focus on integrity and consistency. This is the first message you will have to communicate with your team of graphic designers. The same goes if you are working with a remote team of graphic designers. Here are the elements that make a design unique and your visual branding system appealing, engaging, and able to generate leads.
Typography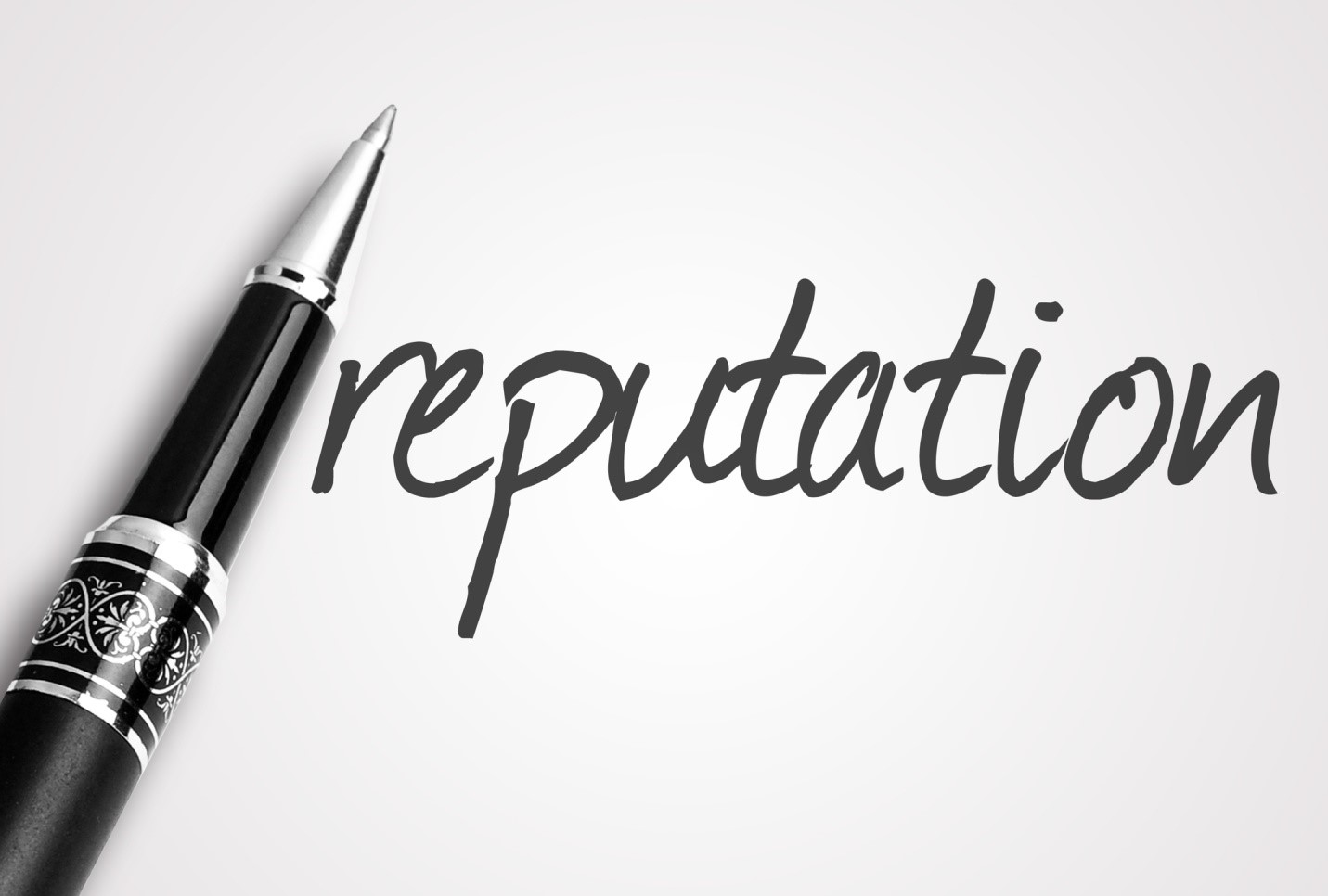 The psychology of fonts is something real, and you will definitively want to sit down and discuss this with your social media marketing team and graphic designers. Which one reflects your brand image in the best way?
For instance, if you are trying to send the message that your company stands for stability, your images should contain text that's in the Sans Serif font family. On the other hand, tradition is reflected best through the Serif, font family. Font combinations have conversion potential. Learning how to execute them should be on top of your and your designer's priority list.
Image Design
The image is your primary message carrier. This is why every established social media marketing expert devotes a great deal of time to pick the right ones for their business model.
Don't get me wrong, both photography and illustration bear the same engagement and lead generation potential. But, it is important to choose one and stick with it.
The decision regarding your image style choices should come from market research and the engagement potential of every style. You can choose anything from metaphorical, realistic, or abstract. Once you have decided on the specifics of your visuals system, stick with it and measure your results. It will take some time before you will be able to get realistic metrics.
Colours and Layout
Don't let the power of using different colours deceive you. If you take a look at the most successful brands and their social media profiles, you can clearly see that they stick with three different color pallets at most. The color sets the psychological canvas on which you want to paint your message.
The layout is important because it brings structure to your message and allows prospects to clearly see what your image is all about. You can decide on using several different layouts for different purposes; for instance, one for the news, the second one for tips & tricks, and the third one for data visualization.
Having a stunning visual branding approach on social media revolves around flexibility and structure. Staying consistent with the visual content you share on social media will communicate your integrity and allow you to create on-brand social media marketing materials in no time, while the creative aspect should aim towards creating a "wow" and "I want to check this out" effect with your followers' base.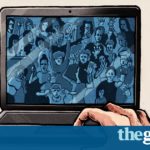 "We act as if technology were neutral but it's not. The challenge now is to remove the gender bias," says human rights lawyer and writer Lizzie O'Shea.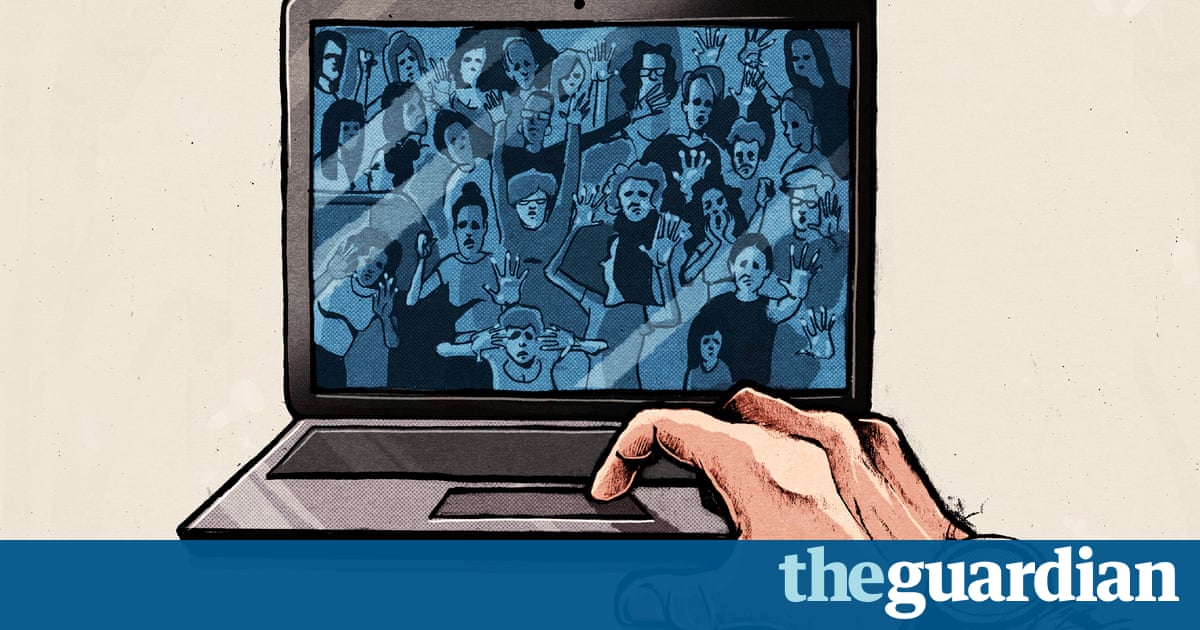 "Most women in the Bay Area are soft and weak, cosseted and naive, despite their claims of worldliness, and generally full of shit," wrote former Facebook product manager Antonio Garca Martnez in 2016. "They have their self-regarding entitlement feminism, and ceaselessly vaunt their independence. But the reality is, come the epidemic plague or foreign invasion, they'd become precisely the sort of useless baggage you'd trade for a box of shotgun shells or a jerry can of diesel." This is from his insider account of Silicon Valley, Chaos Monkeys. The book was a bestseller. The New York Times called it an irresistible and indispensable 360-degree guide to the new technology establishment. Anyone who is surprised by the recent revelations of sexism spreading like wildfire through the technology industry has not been paying attention.
When Susan Fowler wrote about her experience of being sexually harassed at Uber, it prompted a chain of events that seemed unimaginable months ago, including an investigation led by former attorney general Eric Holder, and the departure of a number of key members of the company's leadership team. Venture capitalist Justin Caldbeck faced allegations of harassing behaviour, and when he offered an unimpressive denial, companies funded by his firm banded together to condemn his tepidity. He subsequently resigned, and the future of his former firm is unclear. Since then, dozens of women have come forward to reveal the sexist culture in numerous Silicon Valley technology and venture capital firms. It is increasingly clear from these accounts that the problem for women in the tech industry is not a failure to lean in, it is a culture of harassment and discrimination that makes many of their workplaces unsafe and unpleasant.
At least this issue is being discussed in ways that open up the possibility that it will be addressed. But the problem of sexism in the tech industry goes much deeper and wider. Technological development is undermining the cause of women's equality in other ways.
American academic Melvin Kranzberg's first law of technology tells us that technology is neither inherently good nor bad, nor is it neutral. As a black mirror it reflects the problems that exist in society including the oppression of women. Millions of people bark orders at Alexa, every day, but rarely are we encouraged to wonder why the domestic organiser is voiced by a woman. The entry system for a women's locker room in a gym recently refused entry to a female member because her title was Dr, and it categorised her as male.
But the issue is not only that technology products reflect a backward view of the role of women. They often also appear ignorant or indifferent to women's lived experience. As the internet of things expands, more devices in our homes and on our bodies are collecting data about us and sending it to networks, a process over which we often have little control. This presents profound problems for vulnerable members of society, including survivors of domestic violence. Wearable technology can be hacked, cars and phones can be tracked, and data from a thermostat can reveal whether someone is at home. This potential is frightening for people who have experienced rape, violence or stalking.
Unsurprisingly, technology is used by abusers: in a survey of domestic violence services organisations, 97% reported that the survivors who use them have experienced harassment, monitoring, and threats by abusers through the misuse of technology. This often happens on phones, but 60% of those surveyed also reported that abusers have spied or eavesdropped on the survivor or children using other forms of technology, including toys and other gifts. Many shelters have resorted to banning the use of Facebook because of fears about revealing information about their location to stalkers. There are ways to make devices give control to users and limit the capacity for abuse. But there is little evidence that this has been a priority for the technology industry.
Products that are more responsive to the needs of women would be a great start. But we should also be thinking bigger: we must avoid reproducing sexism in system design. The word-embedding models used in things like conversation bots and word searches provide an instructive example. These models operate by feeding huge amounts of text into a computer so it learns how words relate to each other in space. It is based on the premise that words which appear near each other in texts share meaning. These spatial relationships are used in natural language-processing so that computers can engage with us conversationally. By reading a lot of text, a computer can learn that Paris is to France as Tokyo is to Japan. It develops a dictionary by association.
But this can create problems when the world is not exactly as it ought to be. For instance, researchers have experimented with one of these word-embedding models, Word2vec, a popular and freely available model trained on three million words from Google News. They found that it produces highly gendered analogies. For instance, when asked Man is to woman as computer programmer is to ?, the model will answer homemaker. Or for father is to mother as doctor is to ?, the answer is nurse. Of course the model reflects a certain reality: it is true that there are more male computer programmers, and nurses are more often women. But this bias, reflecting social discrimination, will now be reproduced and reinforced when we engage with computers using natural language that relies on Word2vec. It is not hard to imagine how this model could also be racially biased, or biased against other groups.
These biases can be amplified during the process of language learning. As the MIT Technology Review points out: "If the phrase computer programmer is more closely associated with men than women, then a search for the term computer programmer CVs might rank men more highly than women." When this kind of language learning has applications across fields including medicine, education, employment, policymaking and criminal justice, it is not hard to see how much damage such biases can cause.
Removing such gender bias is a challenge, in part because the problem is inherently political: Word2vec entrenches the world as it is, rather than what it could or should be. But if we are to alter the models to reflect aspirations, how do we decide what kind of world we want to see?
Digital technology offers myriad ways to put these understandings to work. It is not bad, but we have to challenge the presumption that it is neutral. Its potential is being explored in ways that are sometimes promising, often frightening and amazing. To make the most of this moment, we need to imagine a future without the oppressions of the past. We need to allow women to reach their potential in workplaces where they feel safe and respected. But we also need to look into the black mirror of technology and find the cracks of light shining through.
Read more: https://www.theguardian.com/commentisfree/2017/jul/07/technology-sexist-society-even-worse-women-potential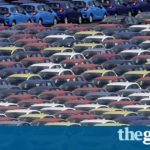 Shinzo Abe to meet Donald Tusk and Jean-Claude Juncker in Brussels but UK exporters likely to see no gain due to Brexit.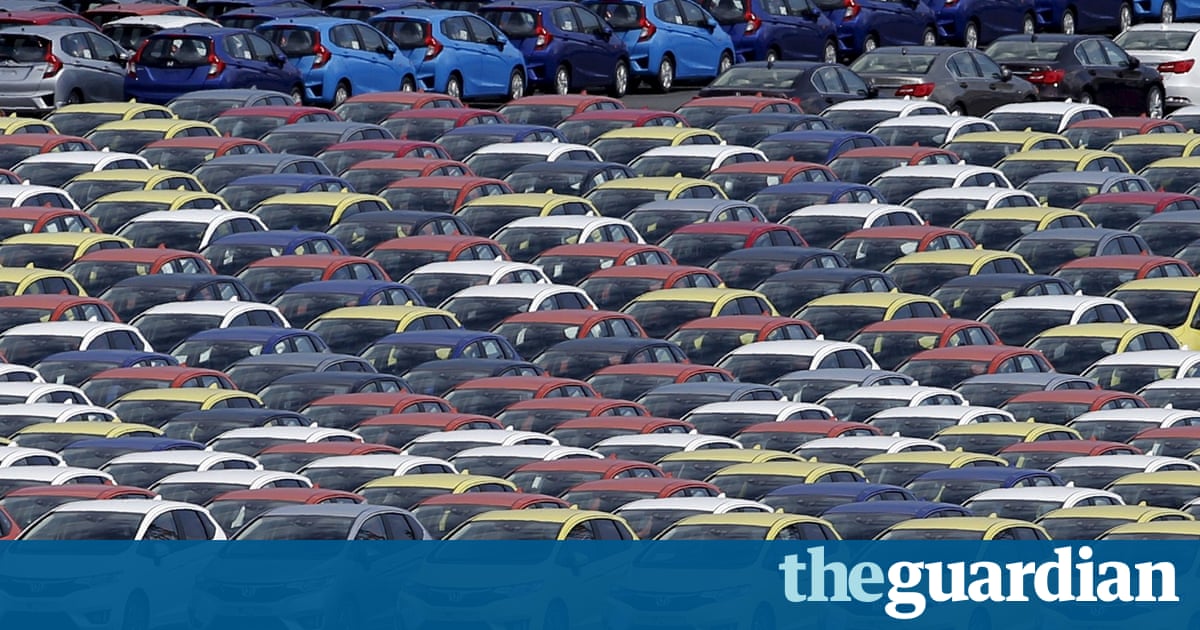 The European Union and Japan are on course to sign a trade deal on Thursday, after talks gained impetus in the wake of Donald Trump's threat to put up barriers to international commerce.
Cecilia Malmstrm, the European trade commissioner, announced she had reached a political agreement with the Japanese foreign minister, Fumio Kishida: "We ironed out the few remaining differences in the EU-Japan trade negotiations, she tweeted. We now recommend to leaders to confirm this at summit."
Japanese prime minister Shinz Abe will meet Donald Tusk and Jean-Claude Juncker, presidents of the European council and commission respectively, for a one- day summit in Brussels, before the G20 gathering in Hamburg.
The timing is no coincidence, as Germany plans to make free trade one of the summit priorities.
In a sign of high hopes, Malmstrm and Kishida exchanged Daruma dolls, armless, headless round figures associated with persistence and luck. A part of Zen Buddhist culture, people typically paint one eye when they make a wish and the second when the goal has been reached. Malmstrm and Kishida posed for the cameras, as they coloured in the second eyes on two dolls emblazoned with the EU and Japanese flags.
But officials might be looking for divine intervention to overcome the final hurdles.
Despite a likely agreement on Thursday, the sensitive subject of a court system to settle investor disputes remains open. Japan has not accepted the EUs preferred alternative to the investor-state dispute settlement (ISDS), a system for resolving trade disputes that has been criticised by unions and activists for giving too much power to corporations. Under pressure from NGOs, the EU proposed a new kind of trade court, where judges would be appointed by governments rather than disputing parties. But Tokyo has not come round to this idea.
EU sources declined to speculate on how quickly the deal could come into force, but fine-tuning and translating the legal text, as well as getting it agreed by all EU member states could take many months.
It took the EU and Canada three years to sign a final text, following the agreement in principle in October 2013, which parallels the latest EU-Japan milestone. The Canada deal almost collapsed when a Belgian region threatened to veto the treaty. Now mostly in force, the EU-Canada deal still needs to clear the final hurdle of ratification by at least 38 national and regional assemblies.
The timetable means it is likely the UK will have left the EU by the time the Japan treaty comes into force.
When negotiations began with Tokyo in 2013, Britain was one of the biggest cheerleaders. The then UK trade minister described talks as an important step towards liberalising trade between two of the worlds largest economies.
Following the Brexit vote, Theresa May has vowed to leave the customs union, meaning British exporters are unlikely to see any benefits from the EU deal.
The deal means Japan will drop tariffs on many valuable European imports, including chocolate, pasta and some types of cheese.
In return for liberalisation of Japans highly protected dairy market, Europe has compromised by agreeing to lower tariffs on Japanese imported cars, although new rules will be phased in to help European carmakers deal with the change.
Services and an array of technical standards are also covered by the treaty, which negotiators say goes far further than old-style tariff-cutting agreements.
Read more: https://www.theguardian.com/business/2017/jul/06/japan-and-eu-expected-to-sign-trade-deal-after-breakthrough-in-talks