We think we are escaping ourselves when we read literature, but we might be going deeper into our interior worlds through the therapy of reading.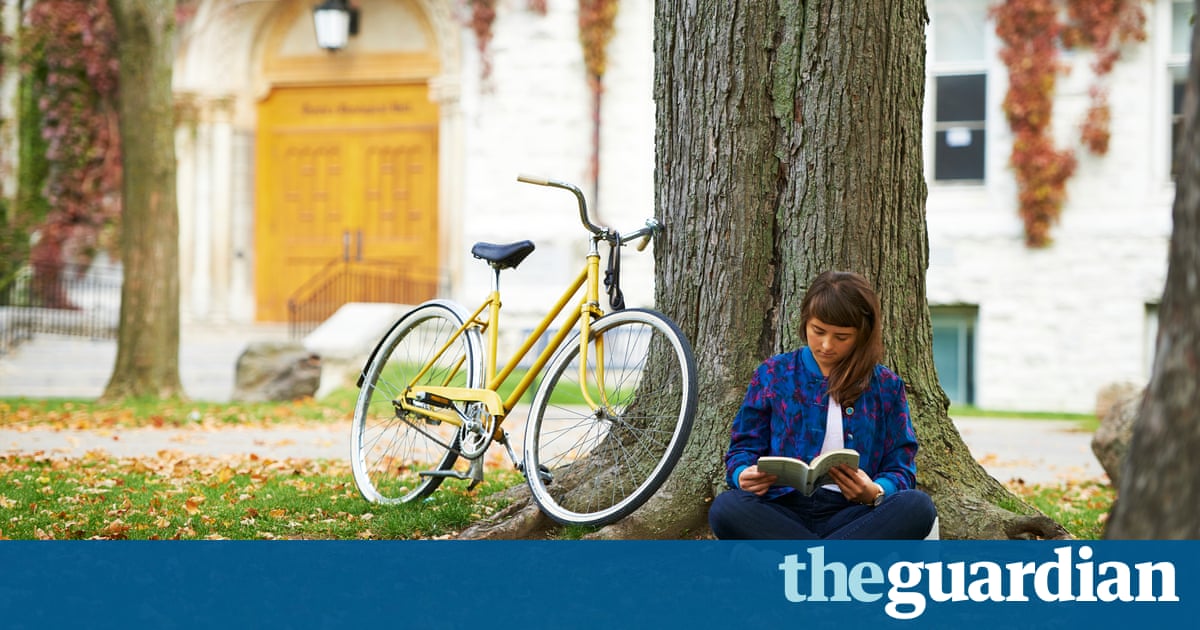 The understanding that literature can comfort, console and heal has been around since the second millennium BC; it is no coincidence that Apollo was the god of medicine as well as poetry.
As a bibliotherapist, I'm interested in the therapeutic value stories have to offer us, particularly during times of stress. Here the intent around reading is different; the value of the story lies solely in our emotional response to it.
One of the greatest arguments for using literature as therapy was posited by the Renaissance essayist Michel de Montaigne, who believed there were three possible cures for loneliness: have a lover, have friends and read books. But he argued sexual pleasure is too fleeting and betrayal too common, and while friendship was better it always ended with death. Therefore, the only therapy that could endure through life was the companionship of literature.
Why were the ancient Greeks and Romans right to suppose literature heals the soul? Why did Montaigne trust we could endure loneliness through a lifelong relationship with books? Why, despite all the distractions of modern life, do books still get published and writers festival events get sold out? The answer lies in the power of stories.
Stories have been around since time began; they tell us what it is to be human, give us a context for the past and an insight towards the future. A narrators voice replaces our stressed, internal monologue and takes us out of our life and into the world of a story. Paradoxically, we think we are escaping ourselves but the best stories take us back deeper into our interior worlds. Freud, who believed the reading cure came before the talking cure, once wrote that wherever he went he discovered a poet had been there before. It is difficult to access emotional language and this is why we have writers. They remind us of the universality and timelessness of emotions, helping us better understand our own.
What stories have shaped you? It's a question worth reflecting on, as this shaping is often subconscious. The act of making it conscious will allow your future reading to perhaps have a different intent; you will be reading your life from now on, allowing you to live it more fully and better understand it.
Recently, more studies are telling us what the ancient Greeks and Romans already knew: reading improves our mental health. In 2009, research out of the University of Sussex found reading could reduce stress levels by 68%, working better at calming nerves than listening to music, going for walks or having a cup of tea. Subjects only had to read silently for six minutes to slow down the heart rate and ease tension in muscles.
A 2013 study found reading literary fiction can help you become more empathetic, by giving you the experience of being emotionally transported to other places and relating to new characters. Other studies have shown reading can improve sleep quality and ease mild symptoms of depression and anxiety.
As a bibliotherapist, I am continually reminded that all forms of literature can help people in all sorts of ways. A person who is grieving may need a predictable plot and an ordered fictional world; a man searching for direction or coming to terms with retirement may need a novel that reflects and explores the transience of life; a mother of young children may reach for a novel that illustrates the arc of life and reminds her she is in just one albeit messy and tiring chapter for now.
Sometimes it is not the content of the stories themselves but just knowing you have control by choosing to read or listen that provides the calming effect. All stories offer a safe, contained world with a beginning, middle and end. We have the power of when to start or stop and choose how long we stay in this story's world.
Time spent listening to authors talk about their work and their own understanding of the power of literature also allows us, as readers, to reflect on stories that have shaped us.
:Why do stories matter so terribly to us, that we will offer ourselves up to, and later be grateful for, an experience that we know is going to fill us with grief and despair?" questions Helen Garner in her latest collection, Everywhere I Look.
Robert Dessaix, in his memoir What Days Are For, explores narrative as an optimistic form: "Is that why I'm reading a novel in the first place? It's not a Pollyanna-ish form, it's not devoid of unravellings and pain, but it's optimistic in the sense that you keep turning the pages, one after the other in the hope of something transforming happening. Isn't that it? In the hope of a transforming answer to your particular questions."
Both authors are exploring their identity as readers and the impact reading can have. The writers festival is more than an event celebrating authors; it also celebrates the power of literature and the power of you, the reader.
Read more: https://www.theguardian.com/commentisfree/2017/may/24/have-a-lover-have-friends-read-books-said-montaigne-he-was-right-about-one-of-them
IMF and eurozone states fail to bridge divide over Greek debt relief raising prospect of a summer crisis for the single currency if Athens misses repayment.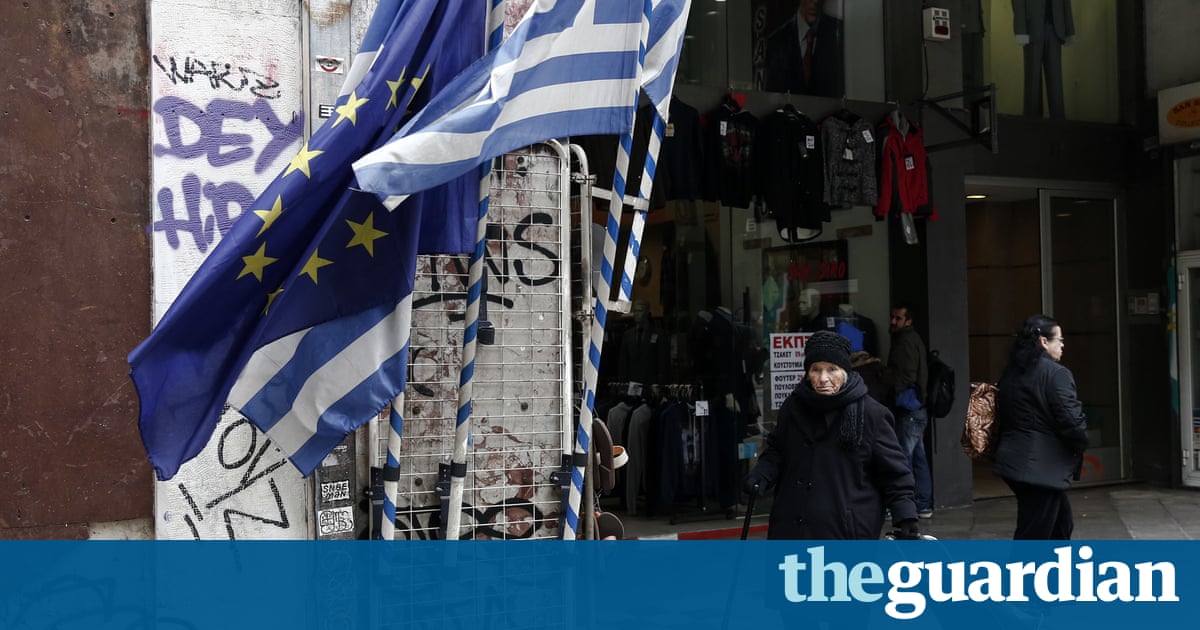 Eurozone finance ministers have failed to agree a debt relief plan for Greece, raising the prospect of a summer crisis for the single currency bloc if Athens misses a loan repayment.
A meeting of the eurozone's 19 finance ministers broke up late on Monday night, amid a row with the International Monetary Fund about Greece's debt burden.
The standoff came just hours after France and Germany pledged to deepen co-operation in the single currency and seize Brexit opportunities for their banking industries.
After more than eight hours of talks in Brussels, Greece's creditors, the eurozone members states, and the IMF were unable to bridge their differences on Greece's ability to repay its debts in the long run.
"We were very close and we were just unable to manage it tonight," said Jeroen Dijsselbloem, the Dutch finance minister, who chaired the meeting. He said he hoped for a deal at the next eurozone meeting on 15 June.
The eurozone-IMF standoff is the final obstacle to Greece unlocking a tranche of bailout funds that will let it repay 7.3m (6.3bn) of loans due to be paid in July.
The EU agreed an 86bn rescue package for Greece in July 2015, an unprecedented third bailout that stopped the country from crashing out of the eurozone.
Although the headline figure has been approved, Greece needs to carry out scores of detailed reforms before receiving the cash, which is paid in instalments. It secured 10.3bn last May, but the latest payment has been held up for months.
It appeared the way was clear earlier in May when the Greek government agreed to extra pension cuts and tax increases demanded by creditors. However, a dispute between creditors has become a major stumbling block.
Northern European countries do not want to sign off cheques for Greece unless the IMF agrees to be part of the third bailout. Countries such as Germany and the Netherlands think the IMF will add rigour to the programme and fear the EU institutions will be too soft on Athens.
But the IMF has so far refused to get involved in Greece's third bailout because officials think the country's debts cannot be managed in the long-run. The Washington-based fund has repeatedly said it is looking for a credible strategy to restore debt sustainability.
At the heart of the dispute is a demand that Greece run a budget surplus equivalent to 3.5% of GDP. The European side thinks Greece can hit this target in 2018, but the IMF has long argued that any country with high unemployment, (currently 23% in Greece) would struggle to meet such demanding fiscal targets.
In a sign of a possible concession from both sides, Dijsselbloem said there had been full agreement that the 3.5% primary surplus should remain for five years and eventually fall, although he did not specify a figure.
Speaking about Greece's debt sustainability, Dijsselbloem said there was a gap in expectations between the eurozone and the IMF. He said: "We need to close that [gap] by looking at additional options or adjusting our expectations. Both are possible and both should be done." Earlier in the day, the French finance minister and his German counterpart pledged to work towards deeper integration of the single currency union. Bruno Le Maire and Wolfgang Schuble flew to Brussels in the same plane, after a press conference in Berlin where they announced a working group on eurozone reform.
Le Maire, appointed by Emmanuel Macron after the French president's election victory, said failure to deliver results on reforming the eurozone would bring political extremists of the left and right to power.
Referring to Britain's looming exit from the EU, Le Maire stressed France and Germany intended to seize any opportunities for their financial industries. "We see in Brexit the possibility for our financial sectors to be more attractive than they were in the past. This means jobs, work, and wealth for our countries."
Read more: https://www.theguardian.com/business/2017/may/23/no-bailout-funds-for-greece-as-eurozone-finance-chiefs-fail-to-agree-deal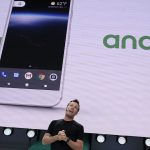 Dave Burke, Google Vice President of Engineering for Android, speaks during the opening keynote address at the Google I/O 2017 Conference.
Image: Getty Images/
Though we got our first peek at Android O back in March, Google finally revealed more details this week at its I/O developers conference about the soon-to-drop version of Android.
Though we're still quite a ways away from the official release, we know a lot more about the update. At first glance, many of the new changes are subtle, building on updates Google introduced last year with Nougat. (Yes, it's another boring year for Android.)
Still, there are quite a few features to look forward to, here's what's caught our eye so far.
1. No more broken emoji
Tired of missing out on new emoji? Android O will help ensure you never miss out on the latest releases. A new feature for developers lets them integrate a new emoji library that automatically fills in missing emoji even if you don't have it available yet in your keyboard.
2. Smart Sharing
Android O is able to understand what's in your photos and recommend specific apps and actions based based on what's in it the composition and your prior behavior. "If a user takes a photo of a receipt, Android O can suggest an expense-tracking app; if the user takes a selfie, a social media app can better handle the image," Google says.
This also applies to videos, URLs, text, and other types of content your phone can learn what you typically do with different types of content to improve its recommendations.
3. Cleaner Icons
Android developers can now create an array of icons to match the styles for different devices. This means if you use a phone that defaults to round app icons, apps that have typically used square icons now have the ability to use round ones instead.
4. Notification Snoozing
Android O is placing a lot of emphasis on improving notifications. One notable tweak will be the ability to snooze a notification for later.
5. Badge Notifications
One of the biggest changes to notifications is the addition of badge notifications small dots that appear over an app icon to indicate a new notification from that app. Additionally, you can long press on an app to check its notifications.
6. Background colors for notifications
Another small but noticeable way Google is redesigning the look and feel of notifications: Developers will have the ability to enable background colors for notifications from their app.
But don't expect your notifications tray to look extra colorful Google recommends developers "only use this feature in notifications for ongoing tasks which are critical for a user to see at a glance," like navigation or phone calls.
7. Notification Channels
Besides just changing the look and feel of notifications, Android O is letting users have much more fine-grained control over which notifications they see in the first place with something called notification channels. Notification channels let you decide which types of notifications you want to see from your apps.
Not many developers have had a chance to take advantage of this yet but as you can see in this example from the Google app, it lets you individually mute certain categories of notifications.
8. New Android TV Launcher
In addition to getting new superpowers thanks to Google Assistant, Android TV is getting a redesigned launcher menu that emphasizes content discovery.
9. New animation styles
This one is a little more subtle: Android O is adding support for a new animation style called physics-based animation. "Physics-based animation relies on the laws of physics to manifest a high degree of realism in animation. In our day-to-day life, when a change occurs, it comes with a physical transition that is natural for us to recognize."
This will manifest in a few different styles of animations, but one is a new type called "fling animation," which helps you slow down motion at the end of a graphic.
10. Picture-in-picture
It's been mentioned before but it bears repeating: Android O is getting support for picture-in-picture that works with any app, not just YouTube. It will take some time before more developers start adopting the feature, which is pretty buggy in the current developer preview, but PiP will definitely level up your multitasking.
Read more: http://mashable.com/2017/05/20/new-android-o-features/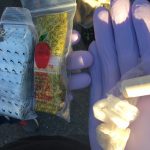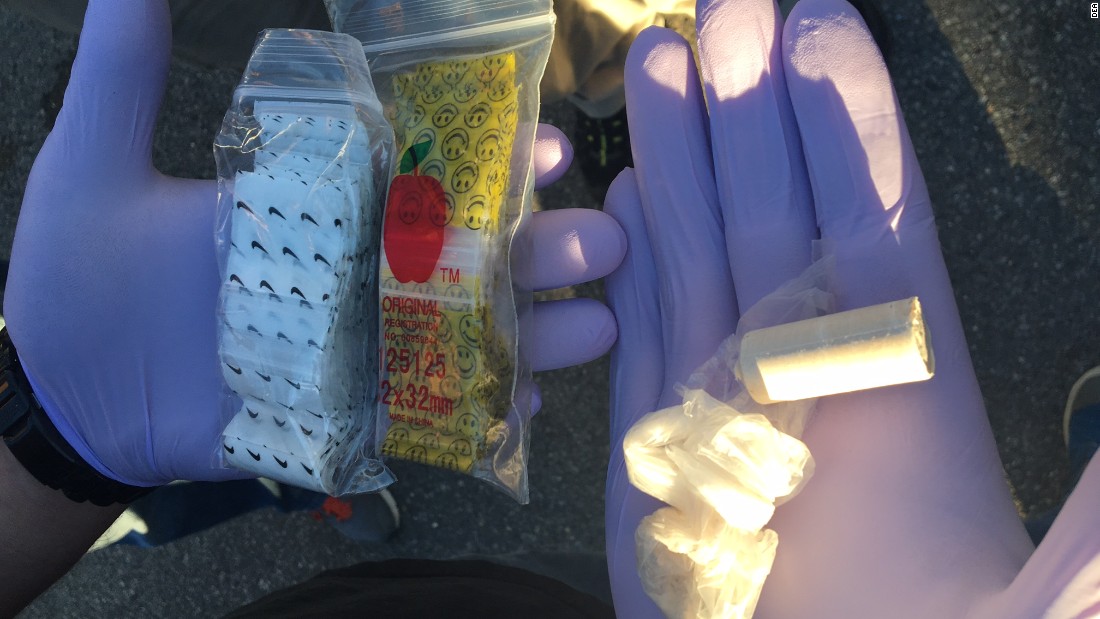 (CNN)The United States is seeing a dramatic increase in drugs containing fentanyl, newly released data from the Drug Enforcement Administration shows.
From 2015 to 2016, more than twice as many drugs seized by law enforcement agencies and submitted to labs have tested positive for fentanyl, in what appears to be an escalating trend.
The National Forensic Laboratory Information System (NFLIS), a program of the DEA, points to a drastic surge of lab submissions that tested positive for fentanyl — going from 15,209 in 2015 to 31,700 in 2016.
In addition, lab testing of fentanyl analogues — drugs with close structural resemblance and similar effects to fentanyl — went from 2,230 in 2015 to 4,782 in 2016.
"Drug use today has become a game of Russian roulette. There's no such thing as a safe batch, this is the opioid crisis at its worst," DEA spokesman Rusty Payne told CNN.
Fentanyl, a synthetic opioid typically prescribed to treat patients with severe pain, is approximately 50 times more potent than heroin and 100 times more powerful than morphine, according to the NFLIS.
Last year, the country lost more than 52,000 Americans to drug overdose — more than 33,000 of those from opioids, according to the Centers of Disease Control and Prevention. It means more people die from opioid-related causes than from gun homicides and traffic fatalities — combined, the DEA states.
Fentanyl reports remained fairly steady between 2003-2013, until sharp increases occurred beginning in 2014 through 2016, particularly noticeable in the Northeast and Midwest.
"Drug addicts know they are taking fentanyl at times, and know it can kill them, but are willing to take the risk," Payne said, adding that Chinese labs that manufacture the substances are trying to stay ahead of law enforcement using chemistry advances, tweaking the chemical structure to create a slightly different analogue.
Payne also pointed at "a tremendous opioid demand in this country" that pushes Mexican drug cartels to add pure fentanyl to heroin batches, creating hundreds of thousands of dosage units. According to DEA reports, Mexico continues to supply up to 85-90% of the domestic heroin market.
The DEA is working hard on education, enforcement and prevention to battle the crisis, Payne said, but added it is a vicious cycle that is eventually up to the community to end. "The next generation has to be better. We need to make sure people don't ever start," he said.
Read more: http://www.cnn.com/2017/05/19/health/fentanyl-surge/index.html
Image: FotoshopTofs / pixabay
Despite receiving the same education as their male counterparts, women with STEM degrees (science, technology, engineering and mathematics) are actually less likely to work in a STEM occupation.
One important step to closing the gender gap in STEM fields is sharing the stories of women thriving in these careers and not just the role models of STEM women in history, but the stories of those in the field today. University of Phoenix believes that shining a spotlight on women who are making waves will help inspire future generations of female tech geniuses.
Following are stories about four intrepid women who are making a name for themselves in tech and who are helping to shape the future of the industry.
Meilani Conley
Meilani Conley knew early on that she was destined to pursue a career in science and mathematics. Though the adults in her life tried to dissuade her telling her that women have fewer opportunities in STEM fields than men Conley persevered and currently holds a Bachelor of Computer Science and Mathematics from Southwest Baptist University and a Master of Information Systems from University of Phoenix.
Conley's passion for computers began when she was nine years old. She was constantly fascinated by the inner workings of electronics. While the kids in her class daydreamed about summer vacation, Conley's mind was filled with metal, wires and electricity. She's proved that you can beat the status quo by pushing yourself and is currently pursuing her Ph.D. in Computer Science from Clarkson University.
Kirsten Hoyt
Kristen Hoyt, Academic Dean for the College of Information Systems and Technology at University of Phoenix, has a lot to say about women pursuing careers in tech.
"In 1996, women made up about 37 percent of the IT workforce, but in 2010 that number dropped to 25 percent," said Hoyt in one radio interview. In fact, as of 2014, the most common occupations for women were secretaries, administrative assistants, and teachers.
Hoyt's program at University of Phoenix is directly fighting back to change this statistic by developing partnerships to advance women in technology. According to the Bureau of Labor Statistics, it is projected that there will be 1.4 million computer-science jobs by 2020 but not enough individuals with the skills to apply for those jobs.
Hoyt was persistent in her interests while growing up and says she was fortunate enough to take a coding class early on. This led to a degree in programming that ultimately brought her to the role of Academic Dean for University of Phoenix College of Information Systems and Technology.
What else is to be done to ensure equality in the workforce? Hoyt said she believes in establishing a technology-based foundation from the earliest days of our children's educations, and cites her own experience as the reason she believes in jumpstarting technology education for students at a young age.
Stephenie Gloden
Stephenie Gloden is the vice president of Enterprise Resource Management for Apollo Education Group, a position she earned through her persistence and years of hard work. With more than 20 years of IT experience primarily focused on software development and IT operations leadership Gloden sought out a Bachelor of Science in Information Technology and a Master of Business Association from University of Phoenix, along with a Master of Science in Information Management from Arizona State University.
Gloden's most recent initiative is University of Phoenix startup, the RedFlint experience center located in downtown Las Vegas. As co-founder and business lead for strategy, Gloden is responsible for educating, incubating and accelerating ideas that solve the problems facing small businesses and the local community – including non-profits, schools and hospitals. Gloden's diehard entrepreneurial spirit brought her to where she is today something both men and woman should strive for in their careers.
Charity Jennings
What can you do to be an ally to women and ensure you're doing everything in your power to help them succeed? The answer is far simpler than you may think.
According to Charity Jennings, to cultivate and sustain diverse perspectives and expand the pipeline of IT talent, women must feel welcome in the industry.
Jennings serves as the program dean for University of Phoenix College of Information Systems and Technology, and has expanded her role to take on high profile technology projects that have University-wide impact.
Whether women are writing code or leading the next IT startup in Silicon Valley, it's critical to get our young women engaged and excited about becoming future engineers, web developers, tech entrepreneurs and executives.
Jennings says that the responsibility lies in the hands of educators, corporations, policy makers, community leaders and parents to help cultivate and nurture the interests of young women and help them reach their goals.
So when you see your daughter, cousin, niece or student taking apart her PC or fiddling with the HTML of a website, you can play a role in helping her explore opportunities in STEM by encouraging her interests and by showing her all of the opportunities for a career in tech.
The message to women everywhere is clear: the tech industry needs you.
Watch next: 'There is a difference between difficult and impossible': Three girls pursuing STEM careers in Egypt
Read more: http://mashable.com/2017/05/05/women-in-stem-uop/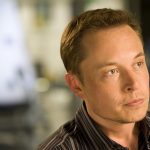 If you're hoping Tesla would help lead the future for flying cars, don't hold your breath.
During his interview at the TED 2017 Conference in Vancouver, Tesla CEO Elon Musk knocked the idea completely, telling interviewer Chris Anderson that he's "in favour of flying things" but not so much of the car variety, Inverse reported.
"There is a challenge with flying cars in that they'll be quite noisy, the wind-force generated will be very high … Let's just say that if something's flying over your head, if there are a whole bunch of flying cars all over the place, that is not an anxiety-reducing situation," Musk said.
"You don't think to yourself, 'Well, I feel better about today,'" Musk continued. "You're thinking, 'Did they service their hubcap? Or is it going to come off and guillotine me as they're flying past?'"
Musk's anxiety-inducing hubcap guillotine hypothetical appears to be an anti-flying car talking point of his, as Inverse cited another go at the joke in Bloomberg from February:
"Obviously, I like flying things,"he says. But it's difficult to imagine the flying car becoming a scalable solution. As long as the laws of physics hold, he explains, any flying car will need to generate a lot of downward force to stop it from falling out of the sky, which means wind and noise for those on the ground, not to mention debris from midair fender-benders. "If somebody doesn't maintain their flying car, it could drop a hubcap and guillotine you, he says. Your anxiety level will not decrease as a result of things that weigh a lot buzzing around your head."
Musk's criticism at the conference came days after the "Uber Elevate Summit," the first-ever flying car conference hosted by Uber. The ride-hailing and driverless car-testing giant predicted it would be testing out its "commuter aircraft" by 2020.
The flying car diss also reflects the war between Tesla and Uber Inverse reported in October that Musk equated Uber's falling reputation with consumers to a case of "the people vs. Uber."
But even if we don't see Musk on some sort of standards board for flying cars in the future, at least we can looking forward to his idea for an underground tunnel network in Los Angeles. According to Musk, drivers could avoid "soul-destroying" traffic by driving atop trolley-like devices before being carried underground and resurfacing at access points, at which the next car could take the same device back underground.
Yes, yes it certainly sounds like a subway for cars. But given that L.A.'s existing subway line is nearly invisible to Angelenos, maybe Musk's idea isn't too far-fetched.
H/T Inverse
Read more: https://www.dailydot.com/debug/elon-musk-against-flying-cars-uber/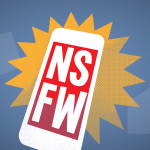 Here's an interesting change: Tumblr's iOS application just received an update which now lets you turn on or off adult-oriented, NSFW search results just by toggling a switch in iOS's Settings. That's right: you can now switch on or off the Tumblr porn with ease. Weirder still, Tumblr's note about the change in the App Store update text says this was implemented per Apple's content guidelines.
Why is that weird?
Because Apple's developer guidelines at least today explicitly tell app developers not to do this sort of thing.
Above: Tumblr's iOS app update text
While Apple has never permitted explicit apps whose sole purpose is to serve pornography, it long ago carved out an exception for social networks hosting user-generated content, provided they agreed to filter and hide the NSFW content by default.
This is an issue that greatly impacts Tumblr, given that its blogging network is actually composed of a lot of porn. In fact, according to website analytics service SimilarWeb, adult content is the top category that drives direct clicks to Tumblr's desktop site, accounting for 20.53% of clicks, compared with the next-largest referring category, books and literature, which drove just 7.61% of clicks.
Above: Tumblr's new porn toggle
Tumblr has always had NSFW content, saying that its policy about this sort of material is a live-and-let-live kind of thing, but it draws the line at actually hosting sexually explicit videos. (Embed them, it says.)
To be allowed into the iTunes App Store, Tumblr has had to filter out and hide this content in its iOS app by default. There's a loophole, though as I'm sure many of you know.
According to Apple's App Store Review Guidelines, apps like Tumblr are allowed to show the NSFW content if the user turns the setting on via the services website.
Here's the full text, per Apple's App Store Review Guidelines, about how this system is supposed to work, emphasis ours:
Apps with user-generated content or services that end up being used primarily for pornographic content, objectification of real people (e.g. hot-or-not voting), making physical threats, or bullying do not belong on the App Store and may be removed without notice. If your app includes user-generated content from a web-based service, it may display incidental mature NSFW content, provided that the content is hidden by default and only displayed when the user turns it on via your website.
Tumblr clearly fits in that latter category of apps that display incidental mature NSFW content, but it's now being told to put a toggle in iOS's Settings?
Hmmm.
The most logical explanation for this sort of change is that Apple will allow this setting to be locked down via its parental controls at some point. That's not the case right now, though.
Under Settings > General > Restrictions, you can block the kids from using Apple's built-in apps, block app downloads, and can block apps based on their current rating. (Tumblr is rated 17+, for example). However, there is not a way to force something like a Safe Search toggle switch to remain on.
Above: iOS 10's Restrictions screen
It's possible that Apple will roll out improved parental controls in the next version of its mobile operating system, iOS 11, which is expected to be announced at WWDC this summer. Perhaps it directed Tumblr to implement this setting in preparation of that change. (And maybe Apple didn't expect Tumblr to code the fix so quickly or call it out in the apps update text!)
Other apps where adult content could be a concern like Google, Twitter, Reddit, Flickr, 500px, and Pinterest don't currently offer this sort of toggle switch in the iOS Settings, even though they may offer content filtering mechanisms of their own in their apps or on their websites.
Tumblr used to have in-app Safe Search controls as well, somehow bypassing Apple's rules. This is an area Apple has cracked down on before, as with third-party Reddit apps. But in that case, the Reddit app makers were advised that after removing their toggle switches, users would have to turn on NSFW content from the Reddit website, as per Apple's guidelines. Tumblr is doing it differently.
Of course, another explanation is that Apple is just chilling out about NSFW content in general, but that seems far less likely given the company's historical position on a being a family-friendly App Store.
"Folks who want porn can buy an Android phone," Steve Jobs famously said.
Apple has not responded to requests for comment about the matter. Tumblr declined to comment.
Disclosure: Yahoo owns Tumblr, and is in the process of being acquired by Verizon; Verizon owns TechCrunch parent company AOL.
Read more: https://techcrunch.com/2017/04/28/tumblr-just-added-a-switch-in-the-ios-settings-that-lets-you-turn-back-on-the-porn/
New film tells story of Jane Jacobss battle's against the wealthiest developers in the city.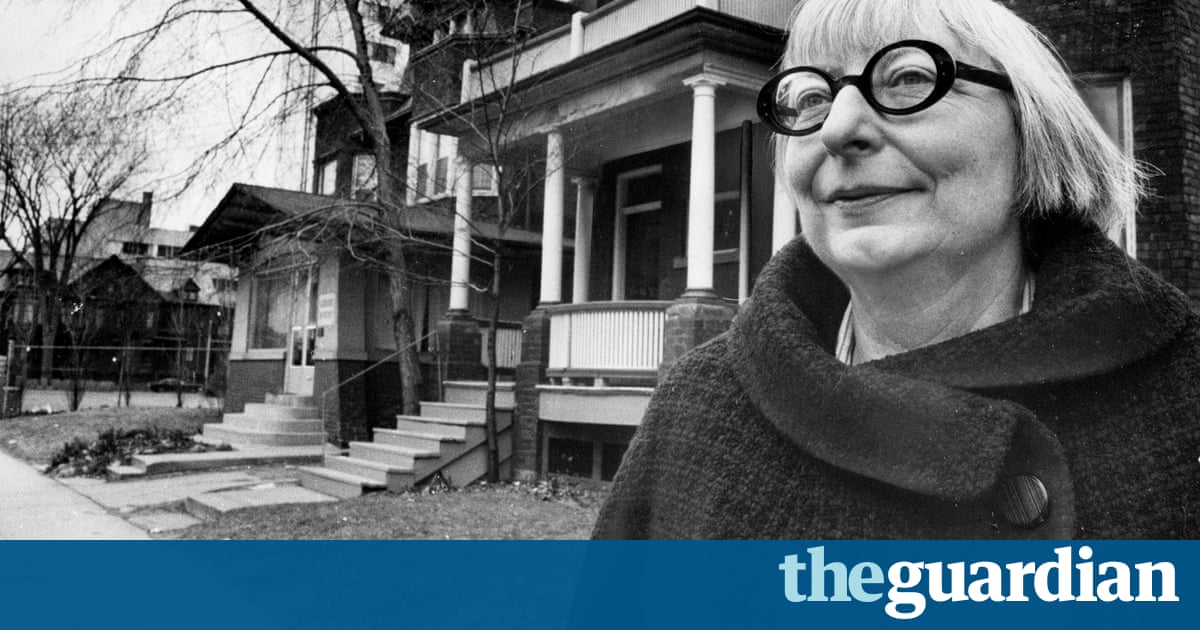 She was a beaky, bespectacled architecture writer, hardly a figure likely to ignite protests that changed the shape of one of the worlds great cities. Yet such is the legend of Jane Jacobs and her bitter struggles to preserve the heart of New York from modernisation that a film charting her astonishing victories over some of the most powerful developers in the US is set to inspire a new generation of urban activists around the world.
Citizen Jane: Battle for the City tells the story of Jacobs, author of The Death and Life of Great American Cities, who made herself the bane of New Yorks powerful city planners from the 1950's to 1970's. Her nemesis was Robert Moses, the city's powerful master builder and advocate of urban renewal, or wholesale neighbourhood clearance what author James Baldwin termed negro removal.
Moses dismissed the protesters as a bunch of mothers, and attempted to ignore their efforts to attract wider attention, which included taping white crosses across their glasses in the style of Jacobs.
But through a combination of grassroots activism, fundraising and persistence, Jacobs blocked Moses and successive city overlords from running Fifth Avenue through the historic Washington Square, tearing down much of SoHo and Little Italy to make way for a billion-dollar expressway, and building a six-lane highway up Manhattans west side.
"Some issues you fight with lawsuits and buy time that way," she later wrote. "With others, you buy time by throwing other kinds of monkey wrenches in. You have to buy time in all these fights. The lawsuit is the more expensive way."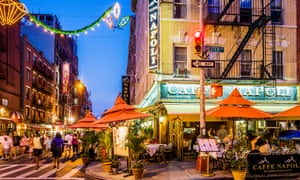 Read more: https://www.theguardian.com/film/2017/apr/22/jane-jacobs-people-power-saved-old-new-york-architecture-grassroots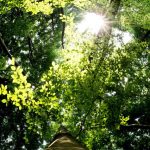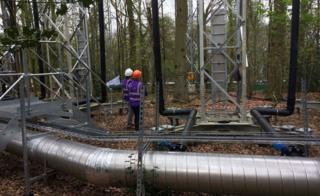 An industrial-scale experiment in a Staffordshire forest will help fill gaps in knowledge about climate change.
The project has created an outdoor laboratory by encircling trees with 25m masts gushing high levels of carbon dioxide.
The site is surrounded by a 3m anti-climb fence, and silvery tubes snake along the forest floor in what looks like a sci-fi alien invasion.
The scientists behind the experiment want to find how forests will respond to the levels of carbon dioxide expected in the atmosphere by the middle of the 21st Century.
That means full lab conditions: no food and drink in the woods, and no relieving yourself behind a tree.
Carbon locked up
The role of plants in taking up CO2 is one of the known unknowns in climatology. CO2 is a plant fertiliser and researchers think that as levels increase the trees will fix more of it into their trunks, roots and organic matter in the earth.
But they believe the fertilizing effect will be limited over time by other factors such as lack of nutrients, lack of water and rising temperatures.
Humans and forests currently participate in a mutually beneficial exchange in which trees are fed by increasing CO2, and the trees in turn lock up carbon that would otherwise remain in the atmosphere, heating the planet.
Trees are estimated to be storing between a quarter and a third of the carbon produced by burning fossil fuels, and the earth is becoming greener as a result.
One of the great imponderables in climate science is how long forests will continue to buffer climate change as CO2 levels continue to spiral.
The lead scientist in the woodland, Professor Rob Mackenzie, from Birmingham University, agreed that scientists had previously under-estimated the amount of carbon trees would fix.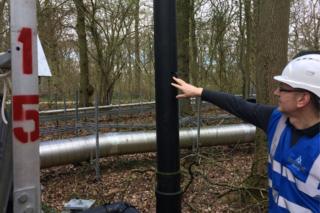 But he told BBC News: "We are confident that trees will continue to take in more CO2, though we are quite sure that there will be other things that will start to limit that. Rising temperatures will (also) change the ability of plants (to absorb CO2) – they are adapted to current temperatures."
Some scientists argue that the tree fertilization effect offers a reason to be less pessimistic about the effects of increasing CO2.
But Professor Mackenzie disagreed: "Not at all, not at all. The land is providing us with a fantastic free service by taking up carbon, and there are uncertainties about how much carbon is going into the land but there is no chance that will offset hazardous climate change."
Hunting ground
The experiment he is leading will be one of four in different countries measuring the effect of CO2 on trees in the forest environment.
It is the first of its kind in Europe.
The woodland, named Mill Haft, is part of the former hunting ground of the Earl of Lichfield.
It covers 25 hectares and is thought to have been under continuous tree cover for more than than 300 years. The dominant species is the English oak, Quercus Robur, of around 160-180 years.
Experiments in the woods will also examine the effects of CO2 at 550ppm levels on the whole ecosystem including leaves, soil, insects and diseases.
Professor Mackenzie said: "The impact of changing CO2 should show up in the leaf chemistry of exposed trees within days, and in the soil within weeks.
"Within three years stem growth, canopy structure, and a host of other structural forest elements should be different in the patches exposed to elevated CO2.
"Continuing out to 2026, the 'push' provided by the elevated CO2 will pass through all the checks and balances of a mature forest ecosystem, allowing, as each year passes, increasingly better estimates to be made of the extent and capacity of the land carbon sink in 2050 and beyond."
Stuff of dreams
He said his experiment might reveal other intriguing effects. So trees in a mature forest, in which intake and release of CO2 are in balance, might adapt to high CO2 levels by reducing their pores, which in turn would make them more tolerant to drought.
Professor Mackenzie describes the extraordinary site as "a scientist's dream all my Christmases come at once."
Scientists say it is vital to obtain more certainty about how much CO2 rises will be buffered by the sea and land.
Optimists hope that the ability of the natural world to soak up carbon can buy time for humans to wean themselves off fossil fuels.
A recent study estimated that the growing season had been extended on 25%-50% of vegetated land, largely as a result of more available CO2.
Carbon gesture
One of the co-authors, Professor Ranga Myneni from Boston University told BBC News: "Experiments do indicate a fertilization effect (from CO2) and higher water use efficiency. The same experiments also indicate diminishing effects over time.
"We do not know how much of what we observe in experiments translates into the real world. Much of this has to do with how nutrient limitations would play out when CO2 becomes abundant.
"Personally, I would not buy the fertilization benefit for the price of global warming and all the impacts that this warming implies, including global warming, loss of sea-ice, rise in sea level, severe storms and loss of biodiversity."
The experiment site in Staffordshire has been funded by a Birmingham alumnus and philanthropist, Professor Joe Bradwell, who made money selling diagnostic medical kits developed at the university – mainly in the US.
Professor Mackenzie said Professor Bradwell calculated that to offset his carbon footprint he needed to plant 300,000 trees – and the research project was part of his commitment.
Follow Roger on Twitter @rharrabin
Read more: http://www.bbc.co.uk/news/science-environment-39472425