We think we are escaping ourselves when we read literature, but we might be going deeper into our interior worlds through the therapy of reading.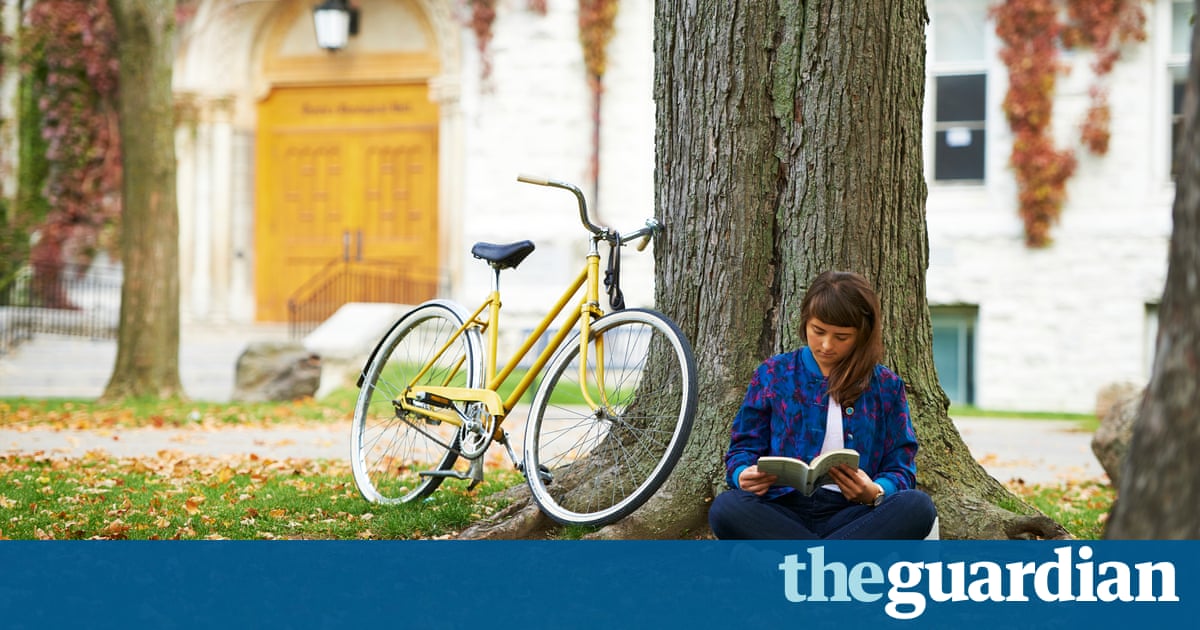 The understanding that literature can comfort, console and heal has been around since the second millennium BC; it is no coincidence that Apollo was the god of medicine as well as poetry.
As a bibliotherapist, I'm interested in the therapeutic value stories have to offer us, particularly during times of stress. Here the intent around reading is different; the value of the story lies solely in our emotional response to it.
One of the greatest arguments for using literature as therapy was posited by the Renaissance essayist Michel de Montaigne, who believed there were three possible cures for loneliness: have a lover, have friends and read books. But he argued sexual pleasure is too fleeting and betrayal too common, and while friendship was better it always ended with death. Therefore, the only therapy that could endure through life was the companionship of literature.
Why were the ancient Greeks and Romans right to suppose literature heals the soul? Why did Montaigne trust we could endure loneliness through a lifelong relationship with books? Why, despite all the distractions of modern life, do books still get published and writers festival events get sold out? The answer lies in the power of stories.
Stories have been around since time began; they tell us what it is to be human, give us a context for the past and an insight towards the future. A narrators voice replaces our stressed, internal monologue and takes us out of our life and into the world of a story. Paradoxically, we think we are escaping ourselves but the best stories take us back deeper into our interior worlds. Freud, who believed the reading cure came before the talking cure, once wrote that wherever he went he discovered a poet had been there before. It is difficult to access emotional language and this is why we have writers. They remind us of the universality and timelessness of emotions, helping us better understand our own.
What stories have shaped you? It's a question worth reflecting on, as this shaping is often subconscious. The act of making it conscious will allow your future reading to perhaps have a different intent; you will be reading your life from now on, allowing you to live it more fully and better understand it.
Recently, more studies are telling us what the ancient Greeks and Romans already knew: reading improves our mental health. In 2009, research out of the University of Sussex found reading could reduce stress levels by 68%, working better at calming nerves than listening to music, going for walks or having a cup of tea. Subjects only had to read silently for six minutes to slow down the heart rate and ease tension in muscles.
A 2013 study found reading literary fiction can help you become more empathetic, by giving you the experience of being emotionally transported to other places and relating to new characters. Other studies have shown reading can improve sleep quality and ease mild symptoms of depression and anxiety.
As a bibliotherapist, I am continually reminded that all forms of literature can help people in all sorts of ways. A person who is grieving may need a predictable plot and an ordered fictional world; a man searching for direction or coming to terms with retirement may need a novel that reflects and explores the transience of life; a mother of young children may reach for a novel that illustrates the arc of life and reminds her she is in just one albeit messy and tiring chapter for now.
Sometimes it is not the content of the stories themselves but just knowing you have control by choosing to read or listen that provides the calming effect. All stories offer a safe, contained world with a beginning, middle and end. We have the power of when to start or stop and choose how long we stay in this story's world.
Time spent listening to authors talk about their work and their own understanding of the power of literature also allows us, as readers, to reflect on stories that have shaped us.
:Why do stories matter so terribly to us, that we will offer ourselves up to, and later be grateful for, an experience that we know is going to fill us with grief and despair?" questions Helen Garner in her latest collection, Everywhere I Look.
Robert Dessaix, in his memoir What Days Are For, explores narrative as an optimistic form: "Is that why I'm reading a novel in the first place? It's not a Pollyanna-ish form, it's not devoid of unravellings and pain, but it's optimistic in the sense that you keep turning the pages, one after the other in the hope of something transforming happening. Isn't that it? In the hope of a transforming answer to your particular questions."
Both authors are exploring their identity as readers and the impact reading can have. The writers festival is more than an event celebrating authors; it also celebrates the power of literature and the power of you, the reader.
Read more: https://www.theguardian.com/commentisfree/2017/may/24/have-a-lover-have-friends-read-books-said-montaigne-he-was-right-about-one-of-them
New film tells story of Jane Jacobss battle's against the wealthiest developers in the city.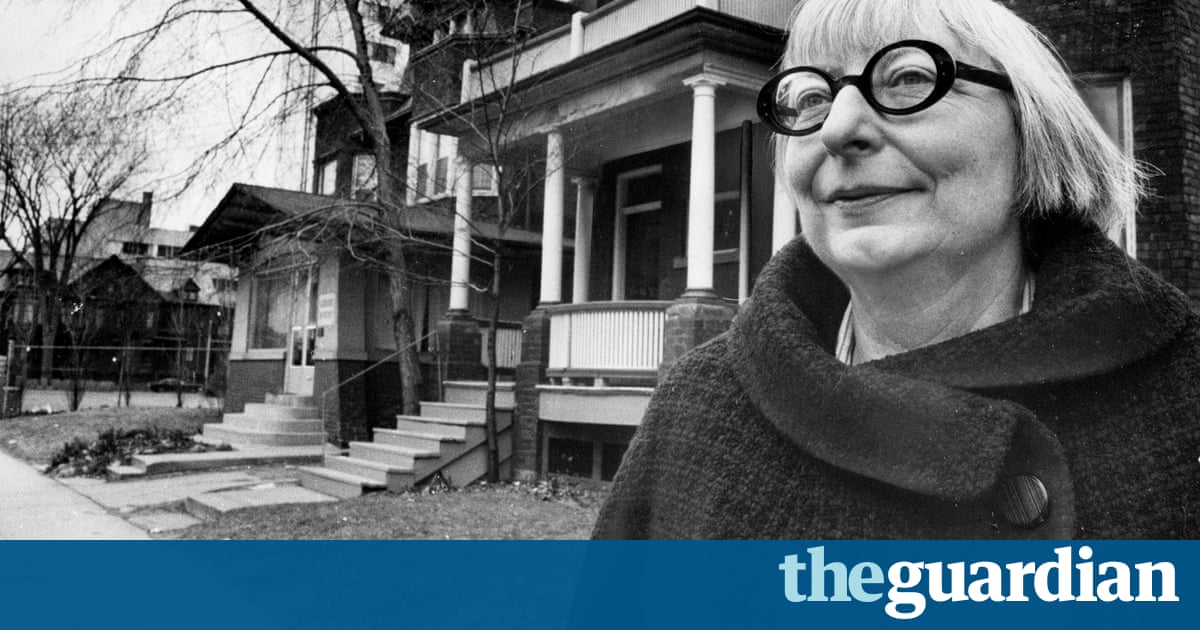 She was a beaky, bespectacled architecture writer, hardly a figure likely to ignite protests that changed the shape of one of the worlds great cities. Yet such is the legend of Jane Jacobs and her bitter struggles to preserve the heart of New York from modernisation that a film charting her astonishing victories over some of the most powerful developers in the US is set to inspire a new generation of urban activists around the world.
Citizen Jane: Battle for the City tells the story of Jacobs, author of The Death and Life of Great American Cities, who made herself the bane of New Yorks powerful city planners from the 1950's to 1970's. Her nemesis was Robert Moses, the city's powerful master builder and advocate of urban renewal, or wholesale neighbourhood clearance what author James Baldwin termed negro removal.
Moses dismissed the protesters as a bunch of mothers, and attempted to ignore their efforts to attract wider attention, which included taping white crosses across their glasses in the style of Jacobs.
But through a combination of grassroots activism, fundraising and persistence, Jacobs blocked Moses and successive city overlords from running Fifth Avenue through the historic Washington Square, tearing down much of SoHo and Little Italy to make way for a billion-dollar expressway, and building a six-lane highway up Manhattans west side.
"Some issues you fight with lawsuits and buy time that way," she later wrote. "With others, you buy time by throwing other kinds of monkey wrenches in. You have to buy time in all these fights. The lawsuit is the more expensive way."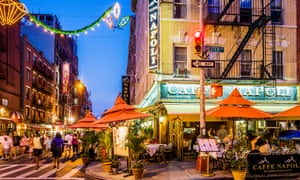 Read more: https://www.theguardian.com/film/2017/apr/22/jane-jacobs-people-power-saved-old-new-york-architecture-grassroots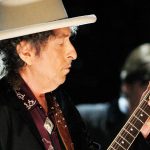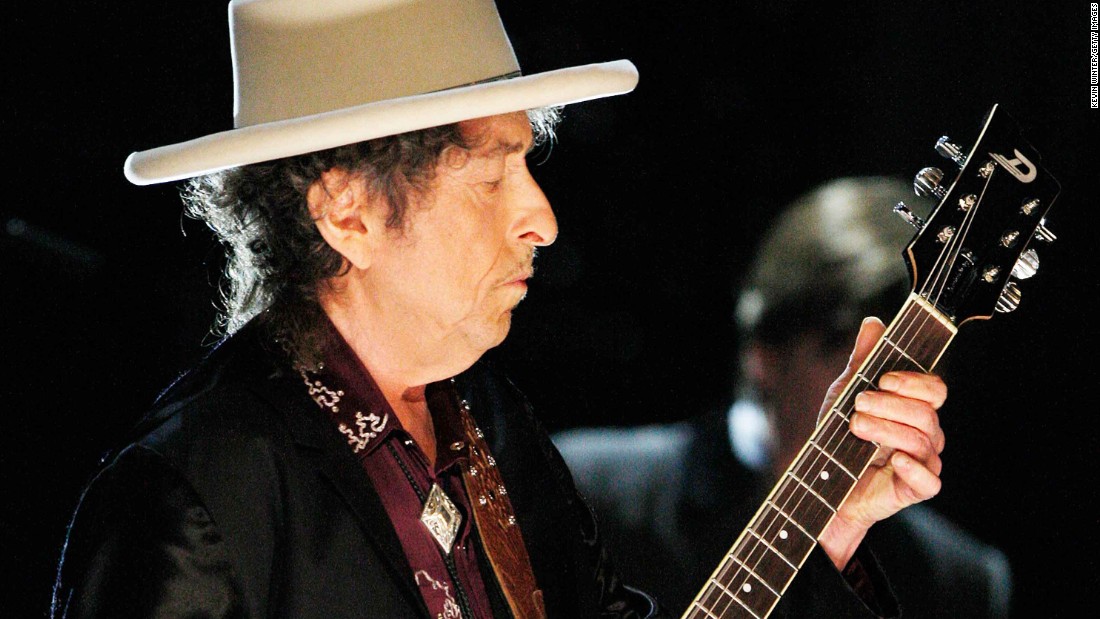 (CNN)Singer-songwriter Bob Dylan finally received his Nobel Prize in literature Saturday at a private ceremony in Stockholm, according to a statement posted online by the head of the Swedish Academy.
But Dylan was in Stockholm this weekend to perform concerts and the private ceremony was arranged.
It's not known what Dylan had to say about the award. Swedish media reported no cameras were present at the ceremony. There were no comments made to media by Dylan,or any member of the academy, either before or after the event.
Upon the announcement of Dylan's award in October, the academy's permanent secretary, Sara Danius, said Dylan "is a great poet in the English-speaking tradition," drawing parallels between his work and that of ancient Greek poets.
Saturday, she issued the following statement on Dylan's receipt of the award:
"Earlier today the Swedish Academy met with Bob Dylan for a private ceremony in Stockholm, during which Dylan received his gold medal and diploma. Twelve members of the Academy were present. Spirits were high. Champagne was had.
"Quite a bit of time was spent looking closely at the gold medal, in particular the beautifully crafted back, an image of a young man sitting under a laurel tree who listens to the Muse. Taken from Virgil's Aeneid, the inscription reads: Inventas vitam iuvat excoluisse per artes, loosely translated as, 'And they who bettered life on earth by their newly found mastery.' The day came to an end with Dylan's extraordinary performance at the Waterfront concert house."
Dylan — the first songwriter to win a Nobel Prize — was acknowledged by the Swedish Academy "for having created new poetic expressions within the great American song tradition."
Read more: http://www.cnn.com/2017/04/01/entertainment/bob-dylan-nobel-prize/index.html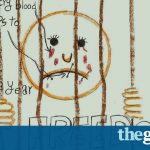 In this excerpt from the book They Cannot Take the Sky, Benjamin talks about his years detained on Nauru, and his undying hopes for the future.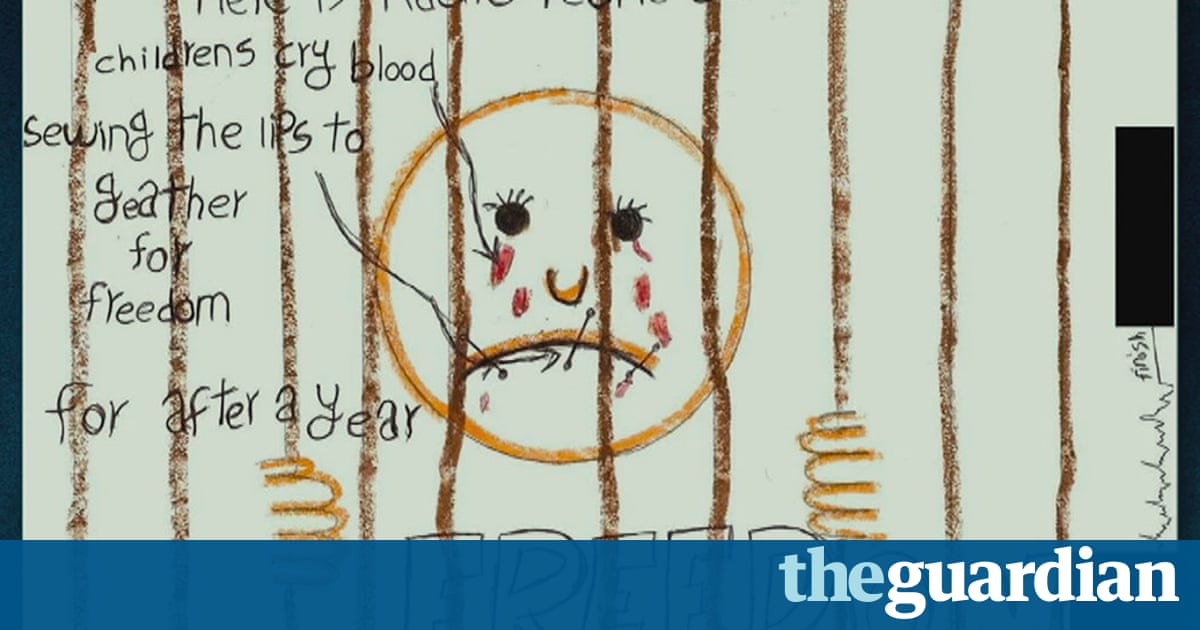 Benjamin was taken to Nauru in 2013 with his family. He told the first part of this story on Christmas Day 2014. He is still on Nauru.
You just have to cope with it
We were in Offshore Processing Centre compound number 3 the family compound in the Nauru detention facility for a year and three weeks. In that time lots of things happened between us and Wilsons, the security guards running the camp, especially with my father because everyone trusted him. So if problems happened, people would tell my father and my father would try to help. But after a couple of months the Wilsons tried to somehow punish us as a family, you know, for just simple things. One day my father was in the line for food and the Wilson didn't let him go inside he sent another family in rather than us. My father tried to just talk to them but suddenly they called the police. Police came and they sent my father straight to custody.
My father had a stroke when he was in custody. He's a little better now, after four or five months, but he's still really not able to use the left side of his body very well.
Because of the stroke, they sent my father alone to Darwin. They gave us a time to visit just before he left. There was a neck brace around his neck and he was in a wheelchair. I could just see him for 15 minutes and then they took him away and sent him to Darwin. I was 18 at that time and my sisters were all minors. There wasnt a guardian for us, but they let us be inside a camp. My sisters, they all got lots of problems. They couldn't sleep at night. Me either.
I went to the psychologist and I told her, I've got these types of problems, and she said, "You just have to cope with it. You cannot go to where your father is. You just have to wait until he comes back." I warned them that if they didn't give me any answer at least tell me how my father is I would suicide, and she laughed at me and said, "Go, do what you want to do." And so I cut my wrists and my hand, because I couldnt control it anymore. It was too much for me. And the funny thing is, they didn't care. They said, "If you keep trying to do this we will send you to the custody too."
My sisters came and they saw lots of blood coming out of my body and they called Wilson.
When my father heard that I cut myself, he did his own protest. He sat in the wheelchair and he didn't eat, he didn't move, he didn't drink anything.
I'm still feeling that I'm not a human
After this, things happened to my father too. When he first went to Darwin he was in the family camp. He was a single male but he was in the family camp. I had a friend over there in the family camp who was looking after him. I was little bit OK because I knew my friend was helping, but after my fathers protest they sent him to the single camp. In the single camp he was totally alone. There was nobody to help him. When I heard this I tried to talk to immigration about it and tell them that this was not fair, what theyre doing to my father, that my father needs someone to help him. But they didn't answer me, they just forgot about it.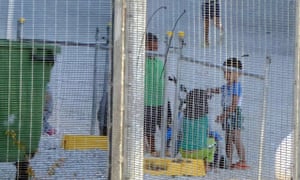 Read more: https://www.theguardian.com/world/australia-books-blog/2017/mar/24/detained-on-nauru-this-is-the-most-painful-part-of-my-story-when-you-realise-no-one-cares
Image: MJ Franklin/ Mashable
George Saunders has a rule for art: "If you do it right, it's almost like this beautiful prism, and no matter what the time is, you can shine a light through it and it will make some sense."
It's an apt description and an excellent way to describe Saunders' newest book Lincoln in the Bardo, a postmodern novel that's both incredibly timely and quintessentially timeless.
Lincoln In The Bardo tells the story of one fateful night in a Georgetown graveyard in 1862. When his son Willie dies, a grief-stricken Abraham Lincoln goes to visit his body three times throughout the course of a night. But unbeknownst to him, he's not the only inhabitant in the graveyard.
The cemetery is also full of ghosts stuck in bardo, the period between death and whatever comes next in the afterlife. Drawn to his father's presence, Willie Lincoln decides to stay in the bardo, starting a fateful battle for the boy's soul.
Told through a chorus of 166 different voices, Lincoln In The Bardo is a perfectly crafted novel about the universal themes of grief, empathy, family and the existential angst of moving on. Do yourself a favor and go read this book ASAP.
This week on the MashReads Podcast, we read and discuss Lincoln in the Bardo with George Saunders himself! Join us as we talk about history, postmodern novels and the power of empathy in literature.
And as always, we close the show with recommendations:
George has a host of book recommendations including: Moonglow by Michael Chebon, Commonwealth by Ann Patchett, Swingtime by Zadie Smith and The Underground Railroad by Colson Whitehead and I Will Bear Witness: A Diary of the Nazi Years, 1933-1941 by Victor Klemperer.
Aliza recommends the audiobook version of Lincoln In The Bardo. "The audiobook for this book, Lincoln In The Bardo, is amazing. All of the 166 different perspectives have a different voice actor; they're all well known celebrities/ big name actors, and they all apparently knocked it out of the park."
Peter recommends rewatching the first John Wick movie (before seeing John Wick: Chapter 2). "What I love so much about that movie is that it all takes place in its own kind of silly world, but it knows it's silly and it's fine being silly."
MJ recommends Kathryn Schulz's 'When Things Go Missing,' a new essay in the New Yorker about grief and the phenomenon of losing things. "It's both a really heartbreaking and emotional essay, but also a masterful one. [Kathryn Schulz] is such a phenomenal writer. I highly recommend you go read this."
We hope you'll join us next week on the podcast as we read and discuss History Is All You Left Me by Adam Silvera with Silvera himself.
And if you're looking for even more book news, don't forget to follow MashReads on Facebook and Twitter.
Read more: http://mashable.com/2017/02/26/mashreads-podcast-lincoln-in-the-bardo-george-saunders/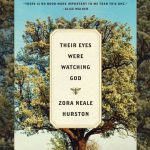 Image: Mashable Composite, HarperCollins
Sometimes the best way to understand the present is to look at the past.
Or at least that's true with Zora Neale Hurston's classic novel Their Eyes Were Watching God. The book was written 80 years ago, but the commentary it makes on race and feminism feels as fresh and contemporary as anything published today.
Their Eyes Were Watching God tells the story of Janie Crawford, a southern woman living in Florida in the early 1900s. When Janie returns to home from an extended time away, she is followed by a wave of gossip about her past. Determined to set the record straight, she tells her life story to her friend Pheoby, recounting her adventures as they relate to her three marriages and how each marriage shaped her into a sharp and fiercely independent woman who must navigate the pressures placed on her as a black woman in the south.
This week on the MashReads Podcast, we read and discuss Zora Neal Hurston's timeless novel Their Eyes Were Watching God. Join us as we talk about the book's portrait of the south, how the book is like The Odyssey by Homer and how Hurston wrote the feminist boss queen we all need right now.
Then, inspired by Their Eyes Were Watching God and Black History Month, we discuss our favorite books by black authors including Americanah by Chimamanda Ngozi Adichie, How To Be Black by Baratunde Thurston and What Is Not Yours Is Not Yours by Helen Oyeyemi.
And as always we close the show with recommendations:
Aliza recommends the Everything, Everything trailer. She also recommends a list of geeky feminist projects after attending the Strand's Galentine's Day event this week including Geek Girl Brunch, an international meetup group that hosts activities for geeky women and Geek Girl Strong, a program and community that combines geekdom with fitness.
Peter recommends The Fifth Season by N.K. Jemisin. "It's really, really, really great. Especially in terms of fantasy… It's a rainbow of people and characters in a way that I have personally have found sendom in a fantasy genre. And it's wonderful and refreshing."
MJ recommends Dear White People, the 2014 movie that inspired the upcoming Netflix series of the same name. "What I loved about this movie is that it felt like a dialogue…Whether you agree with the politics of the characters or not, [the movie] felt like a smart, rich dialogue that we should be having right now."
And if you're looking for a book to sink your teeth into, we recommend History Is All You Left Me by Adam Silvera, which is this month's official MashReads book club book.
If you're looking for even more book news, don't forget to follow MashReads on Facebook and Twitter.
Read more: http://mashable.com/2017/02/18/mashreads-podcast-their-eyes-were-watching-god-zora-neale-hurston/
Hulu just released a trailer for its adaptation of Margaret Atwood's The Handmaid's Tale, a science fiction tale in which the U.S. Government has been toppled by a theocratic authoritarian dictatorship and women suffer a horrible revocation of rights.
So yeah it's a little too on the nose right now. Maybe the hope is that showing this during America's leather ball smash man contest will wake some people up to why dystopian sci-fi cautionary tales should legitimately be regarded as ACTUALLY CAUTIONARY TALES.
The show is out on April 26, streaming on Hulu, with each of 10 episodes debuting weekly starting on that day.
Read more: https://techcrunch.com/2017/02/03/watch-hulus-super-bowl-spot-for-original-series-the-handmaids-tale/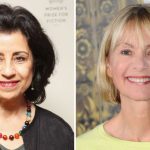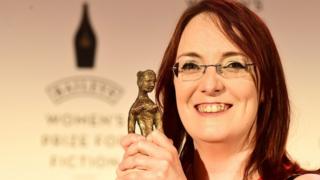 It's all change in the world of literary prizes.
This year will be the last Women's Prize for Fiction has the word Baileys attached to it.
The liqueur company, owned by Diageo, said it had "regretfully decided to make way for a new sponsor".
Orange sponsored the award for 17 years up to 2012 before Baileys took over in 2014.
How often do book prizes change their name?
The shifting nature of commercial partnerships means that book prizes can often change their names every few years.
It can just be a minor tweak – such as a simple change of prefix.
But sometimes well-known prize names can be rendered suddenly unrecognisable.
Up until 2015 the the most prestigious non-fiction prize was known as the Samuel Johnson Prize.
In 2016 it became the Baillie Gifford Prize to reflect a new sponsorship deal.
First awarded in 1999, it has also been known as the BBC Four Samuel Johnson Prize and then the BBC Samuel Johnson Prize for Non-Fiction.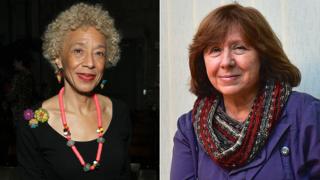 The Costa Book Awards started out as the Whitbread Awards in 1971 and only became known by their current name in 2006. The overall 2017 winner is announced this week.
The best-known literary prize of them all, the Man Booker Prize, was founded by the Booker McConnell company in 1968. Investment company Man Group began its sponsorship in 2002 and retained Booker in the official title.
What happened in the case of the Folio Prize?
The Folio Prize is a new kid on the block in terms of book awards.
It was first announced as the Literature Prize in 2011 amid a row about the decision by Man Booker Prizes judges that year to focus on "readability".
It was the first major English language book prize open to writers from around the world.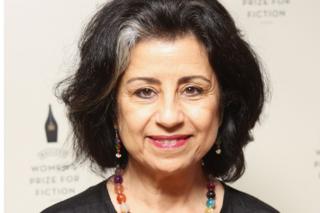 Under the sponsorship of The Folio Society, its first 40,000 accolade was handed out in 2014. After the 2015 award, the Folio Society announced that it would not renew its partnership.
The prize took a year off in 2016 while it searched for a new sponsor and is back in 2017 as the Rathbones Folio Prize, with backing from Rathbone Investment Management.
Andrew Kidd, co-founder of the Folio Prize and of digital book club Alexi, knows all about the challenge of changing sponsor.
"We are a very young prize and we are still building public awareness," he says. "We haven't established ourselves enough to say we have a right to exist. We were born out of a particular moment."
During its year off it was decided to open the fiction prize to any literary genre, including non-fiction.
Mr Kidd says the search for a new sponsor wasn't as hard as he had expected.
"Because we waited until we had our own USP [Unique Selling Point] it was not that difficult at all. We had a compelling story to tell."
This year's winner will be announced on 24 May, with the Egyptian author Ahdaf Soueif as chair of the judging panel.
So how easily will the Women's Prize for Fiction Book find a new sponsor?
Its co-founder, novelist Kate Mosse, is, as you might expect, optimistic.
"We feel very confident about attracting a new sponsor," she told the BBC.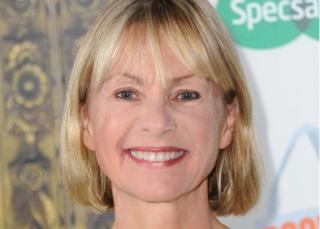 "We know that brands want to be associated with something that's inspirational… and we know customers like to be involved with companies that have some sort of social purpose."
Mr Kidd agrees: "Even when it was the Orange Prize everybody knew what it was. They've been so successful at building that unique brand that I would imagine it will be relatively easy to find a sponsor."
He said that having such a high profile advocate in Kate Mosse also puts them in a strong position.
"There's no question that there's an important place for a prize that focuses on female voices," he added.
"I would imagine that a lot of sponsors will be interested in associating themselves with something that has such a strong purpose."
---
Follow us on Facebook, on Twitter @BBCNewsEnts, or on Instagram at bbcnewsents. If you have a story suggestion email entertainment.news@bbc.co.uk.
Read more: http://www.bbc.co.uk/news/entertainment-arts-38795639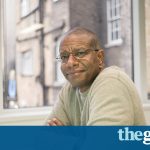 Booker prize winner says presidents rise is not a shock and race relations have improved very little, even under Obama.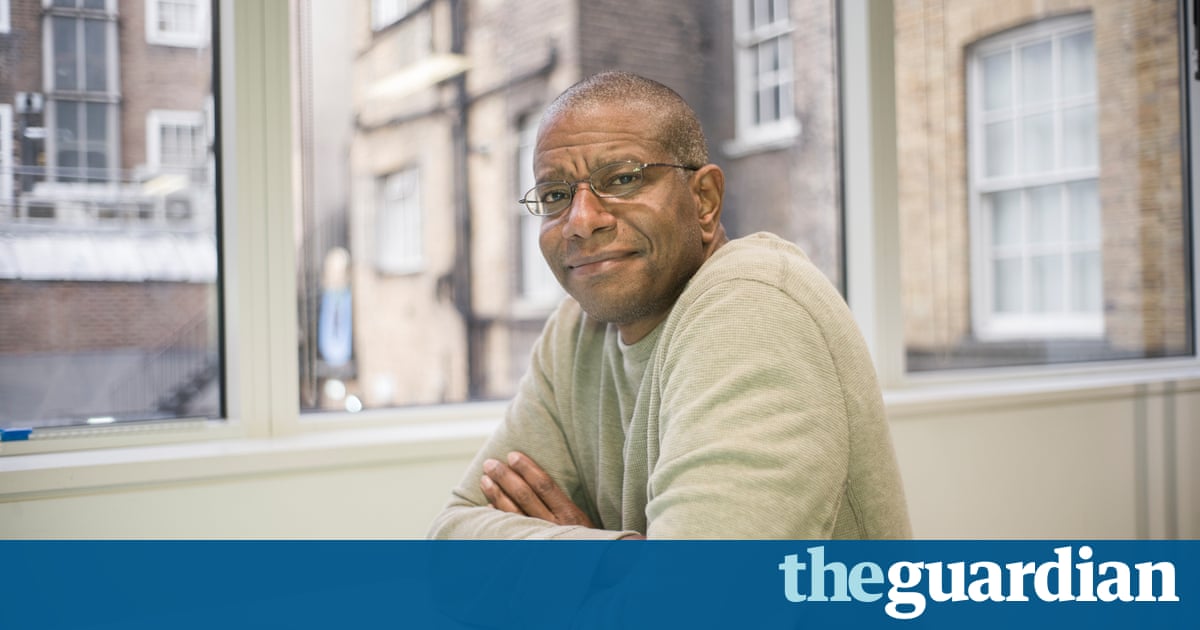 When Donald Trump was being inaugurated, Paul Beatty was lying in bed with his wife, groggy with medication halfway around the world, in Jaipur, India. His book, The Sellout, a sarcastic, complex novel on race relations in the US, was the first American work to win the Man Booker prize, but Beatty, faced by a phalanx of cameras at a press conference at the Jaipur literature festivalon Saturday, refuses to play along and be the voice of black America that the journalists so desperately want him to be.
"I don't claim to offer any special insight," he says. "I read the same newspapers you all do." Reclining on a large sofa hidden from the crowds of literature enthusiasts attending the festival, Beatty slumps as though a dark cloud is hanging over his head. His pessimism about America's future seems to reflect the gloom of many Americans who watched the former reality-TV star take the oath on Friday.
"It's like a big test and it's like, is the world going to fail? [Trumps victory] is so symptomatic of so much thats happening [in the world]. In the States everybody pays attention, because supposedly the States is different. But this xenophobia, this fear, this insecurity, with [Indian prime minister Narendra] Modi here, [Rodrigo] Duterte in the Philippines, they've always been there, but the fact that they're making progress, that's scary."
"Trump's rise is difficult to comprehend," Beatty says. "It's like a diorama on how we do things against our own self- interest," he says. "Despite his misogyny, his rhetoric, 48% of women voted for Trump, 8% of African-Americans."
He muses that many who support Trump do so just to provoke reactions. "I had a friend who was telling me about this friend of hers who she sees as a progressive, nice guy. And for the past month [before the election], he'd been saying pro-Trump things as jokes. And in my head I was like, you know hes not joking. And she was like, you're probably right. He's just testing these trial balloons. And I bet there's so many people like this."
To Beatty, Trump stood out as particularly undignified against the dignified ritual of the inauguration. "It's funny because you have this decorum, and this guy is anything but gracious, anything but. At least Barack Obama has a level of civility that Trump doesn't."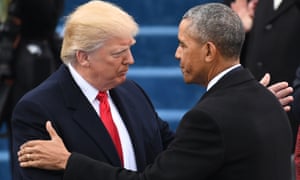 Read more: https://www.theguardian.com/books/2017/jan/22/paul-beatty-trumps-america-has-always-existed