If finding a good story isn't on your summer bucket list, you're doing it all wrong.
Journeying away from the chaos of your daily routine be it a vacation or just the day at the beach obviously requiresgood books in your tote. And let's face it: What's better than a picnic in the sand with a nice glass of rosand a bestseller? This Fourth of July weekend is the perfect opportunity to indulge in summer literature and a little bit of your favorite pink drink.
With the variety of options available this year, you definitely shouldn't have trouble filling your shelves. Depending on whatever you're feeling during this weekend'sbeach outing, there's something for you.
If you're in need of something haunting:
by Nina Laurin is a chilling suspense about two missing girls whose stories intertwine perfect for Paula Hawkins fans.
by Fiona Barton is the psychological suspense that follows a journalist who is uncovering the mystery behind a tiny skeleton that was discovered in a demolished London home.
---
If you're in need of something refreshing:
by Courtney Maum gives readers a peek inside a trend forecaster's life after she decides she needs to make some changes when it comes to love and work.
---
If you want to go back in time:
By Sofia Grant turns the clocks back and finds two sisters who are joining forces to create amazing clothes in a post World War II society.
by Ellen Marie Wiseman chronicles a family breaking apart amid a Depression-era traveling circus and finding the light at the end of the tunnel in the '50s.
---
If you need some motivation:
by Steve Kardian gives females insight on how to protect themselves this day in age, whether that means cyber bullying, campus assaults, and so on. Kardian has served as a detective and FBI defensive tactics instructor, among other law enforcement positions, so it's safe to say he knows his stuff.
---
If you don't mind a good cry:
by Lisa Duffy follows a family in Maine picking up the pieces after a tragedy shakes their entire world.
---
If you welcome chaos:
by Chlo Esposito is the story of an identical who will stop at nothing to get her sister's so-called perfect life. London and Sicily are the perfect backdrops if you have to cure your wanderlust.
by Joanna Novak is an emotional story of a young girl's infatuationwith extreme dieting, sex, and a relationship with a young drug dealer.
---
If you're looking for a little romance:
by Christina Lauren is the writing duo's latest story about two people who have an awkward first encounter but can't seem to kill the flame. Will this last when they discover that they're vying for the same job?
---
If you're feeling nostalgic:
by Mandy Berman is a coming-of-age debut about friendships and summer camps that will take you right back to your tween years.
---
If you're in search of a wild ride:
by Daniel Riley heads to the West Coast in the '70s as a young girl forgets about her prestigious degree and makes her way to Cali for a stewardessing position that ultimately leads to danger.
by Chiara Barzini follows a young Italian girl who makes her way to L.A. with eccentricfilmmaker parents in the '90s while dealing with unstable scene in California and an earthquake that shakes Eugenia to her core.
---
If you need a good belly laugh:
by Jenny Allen is a hysterical essay collection filled with so-called reflections on life and other bad ideas that will keep the tears (of laughter) coming.
---
If you're looking for a memoir:
by Patricia Lockwood is the story of an unorthodox priest whose world is turned upside down when his daughter and son-in-law return to his rectory after a crisis strikes.
---
If you're looking for something mainstream:
by Catherine Lacey follows a young New York millennial named Mary who lands herself a job as an Emotional Girlfriend in the Girlfriend Experiment in order to make ends meet with her medical expenses.
by Rene Carlino follows Charlotte as she tries to make sense of her life in L.A. when her world collides with a painter named Adam. Afterward, when she finds herself in a more serious relationship, she has trouble moving past Adam the one who got away.
by Chelsea Marshall & Mary Dauterman might fool you at first. It's not a children's book, but a picture book detailing millennials digitally-connected lives.
You've got more than enough options. Get reading!
Read more: http://elitedaily.com/entertainment/summer-2017-books-july-fourth-weekend/2008104/
We think we are escaping ourselves when we read literature, but we might be going deeper into our interior worlds through the therapy of reading.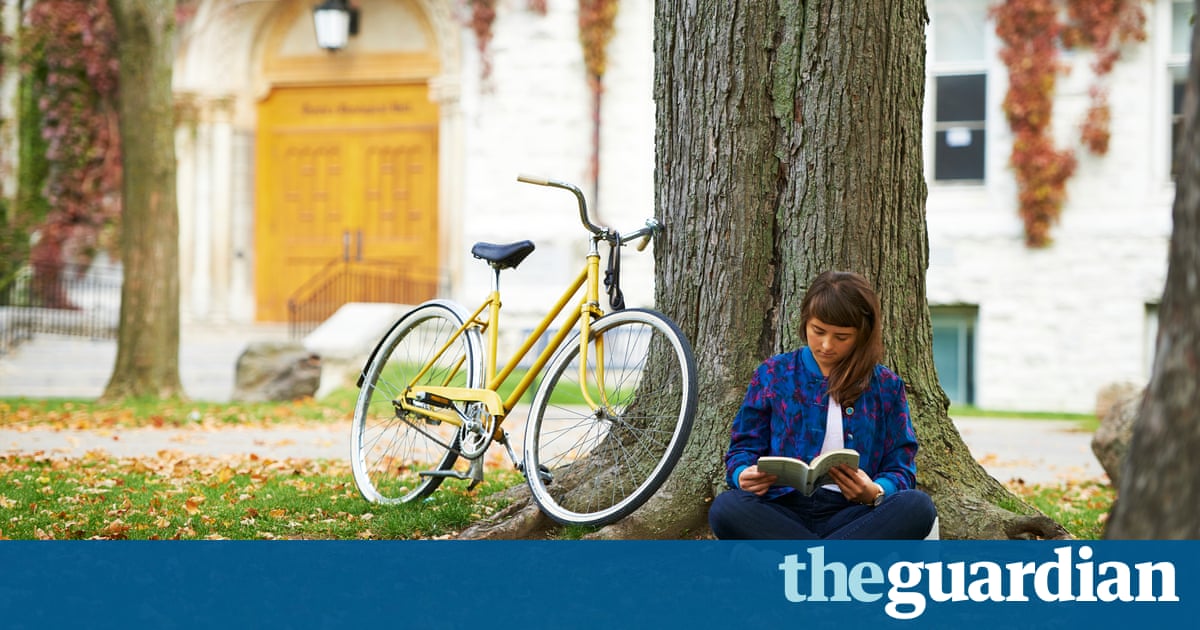 The understanding that literature can comfort, console and heal has been around since the second millennium BC; it is no coincidence that Apollo was the god of medicine as well as poetry.
As a bibliotherapist, I'm interested in the therapeutic value stories have to offer us, particularly during times of stress. Here the intent around reading is different; the value of the story lies solely in our emotional response to it.
One of the greatest arguments for using literature as therapy was posited by the Renaissance essayist Michel de Montaigne, who believed there were three possible cures for loneliness: have a lover, have friends and read books. But he argued sexual pleasure is too fleeting and betrayal too common, and while friendship was better it always ended with death. Therefore, the only therapy that could endure through life was the companionship of literature.
Why were the ancient Greeks and Romans right to suppose literature heals the soul? Why did Montaigne trust we could endure loneliness through a lifelong relationship with books? Why, despite all the distractions of modern life, do books still get published and writers festival events get sold out? The answer lies in the power of stories.
Stories have been around since time began; they tell us what it is to be human, give us a context for the past and an insight towards the future. A narrators voice replaces our stressed, internal monologue and takes us out of our life and into the world of a story. Paradoxically, we think we are escaping ourselves but the best stories take us back deeper into our interior worlds. Freud, who believed the reading cure came before the talking cure, once wrote that wherever he went he discovered a poet had been there before. It is difficult to access emotional language and this is why we have writers. They remind us of the universality and timelessness of emotions, helping us better understand our own.
What stories have shaped you? It's a question worth reflecting on, as this shaping is often subconscious. The act of making it conscious will allow your future reading to perhaps have a different intent; you will be reading your life from now on, allowing you to live it more fully and better understand it.
Recently, more studies are telling us what the ancient Greeks and Romans already knew: reading improves our mental health. In 2009, research out of the University of Sussex found reading could reduce stress levels by 68%, working better at calming nerves than listening to music, going for walks or having a cup of tea. Subjects only had to read silently for six minutes to slow down the heart rate and ease tension in muscles.
A 2013 study found reading literary fiction can help you become more empathetic, by giving you the experience of being emotionally transported to other places and relating to new characters. Other studies have shown reading can improve sleep quality and ease mild symptoms of depression and anxiety.
As a bibliotherapist, I am continually reminded that all forms of literature can help people in all sorts of ways. A person who is grieving may need a predictable plot and an ordered fictional world; a man searching for direction or coming to terms with retirement may need a novel that reflects and explores the transience of life; a mother of young children may reach for a novel that illustrates the arc of life and reminds her she is in just one albeit messy and tiring chapter for now.
Sometimes it is not the content of the stories themselves but just knowing you have control by choosing to read or listen that provides the calming effect. All stories offer a safe, contained world with a beginning, middle and end. We have the power of when to start or stop and choose how long we stay in this story's world.
Time spent listening to authors talk about their work and their own understanding of the power of literature also allows us, as readers, to reflect on stories that have shaped us.
:Why do stories matter so terribly to us, that we will offer ourselves up to, and later be grateful for, an experience that we know is going to fill us with grief and despair?" questions Helen Garner in her latest collection, Everywhere I Look.
Robert Dessaix, in his memoir What Days Are For, explores narrative as an optimistic form: "Is that why I'm reading a novel in the first place? It's not a Pollyanna-ish form, it's not devoid of unravellings and pain, but it's optimistic in the sense that you keep turning the pages, one after the other in the hope of something transforming happening. Isn't that it? In the hope of a transforming answer to your particular questions."
Both authors are exploring their identity as readers and the impact reading can have. The writers festival is more than an event celebrating authors; it also celebrates the power of literature and the power of you, the reader.
Read more: https://www.theguardian.com/commentisfree/2017/may/24/have-a-lover-have-friends-read-books-said-montaigne-he-was-right-about-one-of-them