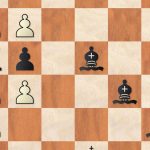 Check it out, Mate!
Image: James Tagg
Check out the chess board above: looks wrong, right?
If you've ever played chess, you know something's amiss, here. For one thing, someone chose to exchange a pawn for another bishop instead of a queen. For another, virtually all the action's moved to the left side of a board.
It's hard to imagine how the game got here: it's even harder to imagine what happens next, let alone a scenario in which four white pawns and a white king could play to a draw, or even win this game.
Yet: scientists at the newly-formed Penrose Institute say it's not only possible, but that human players see the solution almost instantly, while chess computers consistently fail to find the right move.
"We plugged it into Fritz, the standard practice computer for chess players, which did three-quarters of a billion calculations, 20 moves ahead," explained James Tagg Co-Founder and Director of the Penrose Institute, which was founded this week to understand human consciousness through physics.
"It says that one-side or the other wins. But," Tagg continued, "the answer that it gives is wrong."
Tagg and his co-founder, Mathematical Physicist and professor Sir Roger Penrose who successfully proved that black holes have a singularity in them cooked up the puzzle to prove a point: Human brains think differently.
(Those who figure out the puzzle can send their answers to Penrose to be entered to win the professor's latest book.)
"Humans can look at a problem like this strange chess board configuration," said Tagg, "and understand it. What a computer does is brute force calculation, which is different." This is set up, rather exquisitely, to show the difference, he added.
They forced the computer out of its comfort zone by, at least in part, making an unusual choice: the third bishop.
"All those bishops can move in lots of different ways, so you get computation explosion. To calculate it out would suck up more computing power than is available on earth," claimed Tagg.
Tagg told us that there is, in fact, a natural way to get to this board configuration.
Sir Richard Penrose's brother is, according to Tagg, a very strong chess player. He assures me that it's a position you can get to, but I have not played it through. Question is, is there a rational game that gets you there?
In fact, those who can figure out that second puzzle and get the answer to Penrose, could also receive a free copy of Professor Penrose's book.
Chess computers fail at Penrose's chess puzzle because they have a database of end-games to choose from. This board is not, Tagg and Penrose believe, in the computer's playbook. "We're forcing the chess machine to actually think about the position, as opposed to cheat and just regurgitate a pre-programmed answer, which computers are perfect at," said Tagg.
So far, Tagg and the Penrose Institute haven't heard from any artificial intelligence experts refuting their claims. "I'm quite surprised," said Tagg.
Mashable has contacted several AI experts for comment and will update this post with their response.
Aside from the fun of solving this puzzle (Tagg said hundreds already have and claim they have done so in seconds), it poses a deeper question: Are we executing some fiendishly clever algorithm in our brain, that cuts through the chaff? It is just a higher level of computation, one that computers can still aspire to or something unique to brain-matter-based thought?
Tagg said Penrose Institute falls into the latter camp.
Penrose and Tagg don't think you can simply call a brain a machine. It sits in skull, made of gray matter and we don't understand how it works. "Simply calling it a clever computer, this sort of puzzle shows that it clearly is not," he said.
You can send your Chess Puzzle solution to the Penrose Institute here: mashpuzzle@penroseinstitute.com.
Read more: http://mashable.com/2017/03/14/solve-this-chess-puzzle/
"Women on television can also be scientists. It's that simple," said Ginger Zee, a meteorologist on Good Morning America and ABC World News Tonight.
On Sunday, The Weather Channel (TWC) debuted a two-part series exploring the unique challenges that women face in science, technology, engineering and mathematics (STEM).
In the clip shown here, Zee and two other leading meteorologists Janice Huff of WNBC-New York and Jen Carfagno join Marshall Shepard, host of TWC's Weather Geek program, to discuss ways to encourage young women to embrace science from an early age.
"More than ever, there are opportunities for girls and women who are interested in science to … find extra help and support along the way," Carfagno, who hosts TWC's AMHQ program, told Mashable.
She noted that stereotypes about women in science extend far beyond the 1950s-notion of the well-heeled weather girl. Think about the recurring movie plot, in which a frizzy, bespectacled geek suddenly gets hair gel, contact lenses and stops droning on about all that "dull" science stuff.
"Society still hangs on to that, and it's a sort of underlying theme I feel that's hard to shake," Carfagno said.
Given those lingering cultural perceptions, and the fact that more men work in meteorology than women, "We decided we really need to do a show about women in science," she said.
Part one of TWC's "Wx Geeks" special on women in science airs Jan. 29 at 12 p.m. ET. Part two airs Feb. 5 at the same time.
Read more: http://mashable.com/2017/01/29/weather-channel-meteorologists-weather-girl/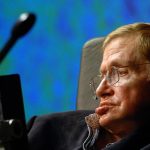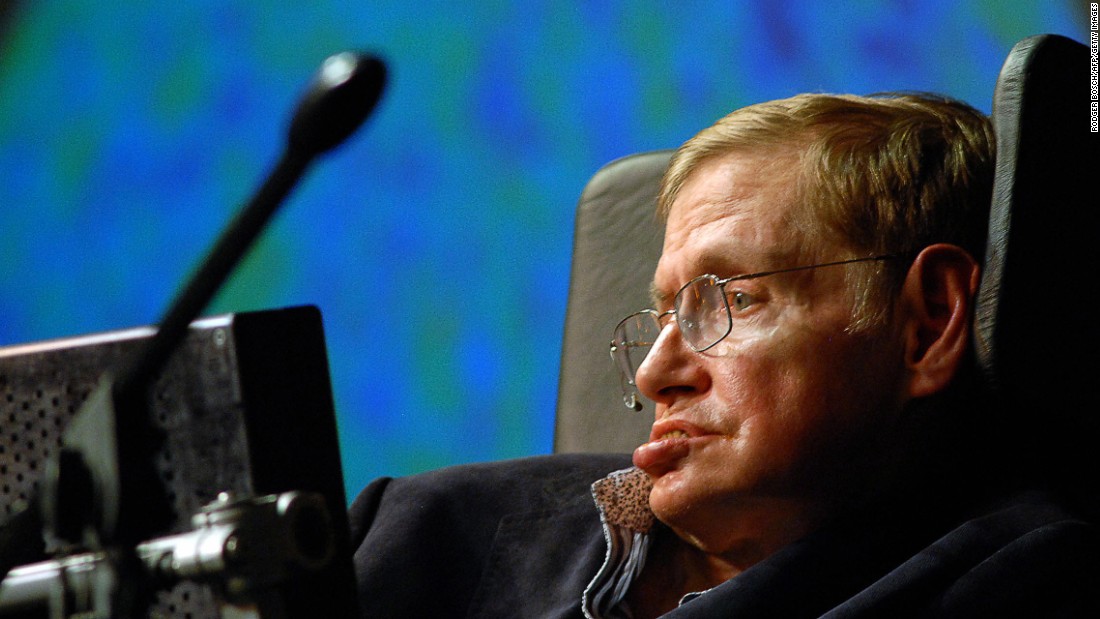 (CNN)Here's a look at the life of the world renowned theoretical physicist, cosmologist, astronomer and mathematician, Stephen Hawking.
Personal:
Birth date: January 8, 1942
Birthplace: Oxford, England (grew up in and around London)
Birth name: Stephen William Hawking
Father: Frank Hawking, a doctor and research biologist
Mother: E. Isobel Hawking
Marriages: Elaine Mason (1995-2006, divorce); Jane Wilde (1965-1991, divorce)
Children: with Jane Wilde: Timothy, Lucy and Robert
Education: Oxford University, B.A., 1962; Cambridge University, Ph.D., 1966
Other Facts:
Stephen Hawking's birthday (January 8, 1942) is the 300th anniversary of the death of astronomer and physicist Galileo Galilei.
He is the 17th Lucasian Professor of Mathematics, an academic chair at Cambridge University. From 1669 to 1702, the position was held by Sir Isaac Newton.
Has guest-starred, as himself, on "The Big Bang Theory," "Star Trek: The Next Generation" and "The Simpsons."
Lou Gehrig's Disease (Amyotrophic Lateral Sclerosis or ALS), is usually fatal after three years. Hawking has survived it for 50 years.
The disease has left him paralyzed and completely dependent on others and/or technology for everything: bathing, dressing, eating, mobility and speech. He's able to move only a few fingers on one hand.
His speech synthesizer has an American accent.
Timeline:
1963 – Is diagnosed with the motor neuron disease, amyotrophic lateral sclerosis (ALS).
1966 – Completes doctoral work in theoretical physics, submitting a thesis on black holes.
1970 – Combines the theory of relativity with quantum theory and finds that black holes emit radiation.
1979 – Becomes the 17th Lucasian professor of mathematics at Cambridge University.
1982 – Awarded CBE – Commander of the Order of the British Empire.
1985 – Hospitalized with pneumonia Hawking requires an emergency tracheotomy, causing permanent damage to his larynx and vocal cords. A keyboard operated electronic speech synthesizer is refined and adapted to his wheelchair by David Mason, an engineer married to Elaine Mason, one of Hawking's nurses (and future wife).
1988 – His book, "A Brief History of Time: From the Big Bang to Black Holes," is published.
2004 – Reverses the 1966 theory that black holes swallow everything in their path forever and declares that black holes will never support space travel to other universes.
April 26, 2007 – Becomes the first quadriplegic to experience zero gravity, aboard a Zero Gravity Corporation flight.
October 2007 – "George's Secret Key to the Universe," the first in a series of children's books to help explain the universe, written with daughter Lucy is published.
November 30, 2008 – Is appointed by the Perimeter Institute for Theoretical Physics in Waterloo, Ontario to be its first Distinguished Research Chair.
May 19, 2009 – "George's Cosmic Treasure Hunt," the second in the series of children's books written with daughter Lucy, is published.
September 30, 2009 – Steps down as Lucasian Professor of Mathematics at Cambridge University after 30 years. Hawking will continue to work at the university.
2009-present – Director of Research at the Institute for Theoretical Cosmology at the Department of Applied Mathematics and Theoretical Physics at Cambridge University.
September 7, 2010 – "The Grand Design," written with Leonard Mlodinow, is published.
August 28, 2012 – "George and the Big Bang," the third installment in a series of children's books written with daughter Lucy, is published.
September 10, 2013 – Hawking publishes "My Brief History," a biography that looks at his life and the development of his intellect.
June 5, 2014 – "George and the Unbreakable Code" the fourth installment in a series of children's books written with daughter Lucy, is published.
Read more: http://www.cnn.com/2013/04/29/world/europe/stephen-hawking-fast-facts/index.html