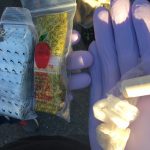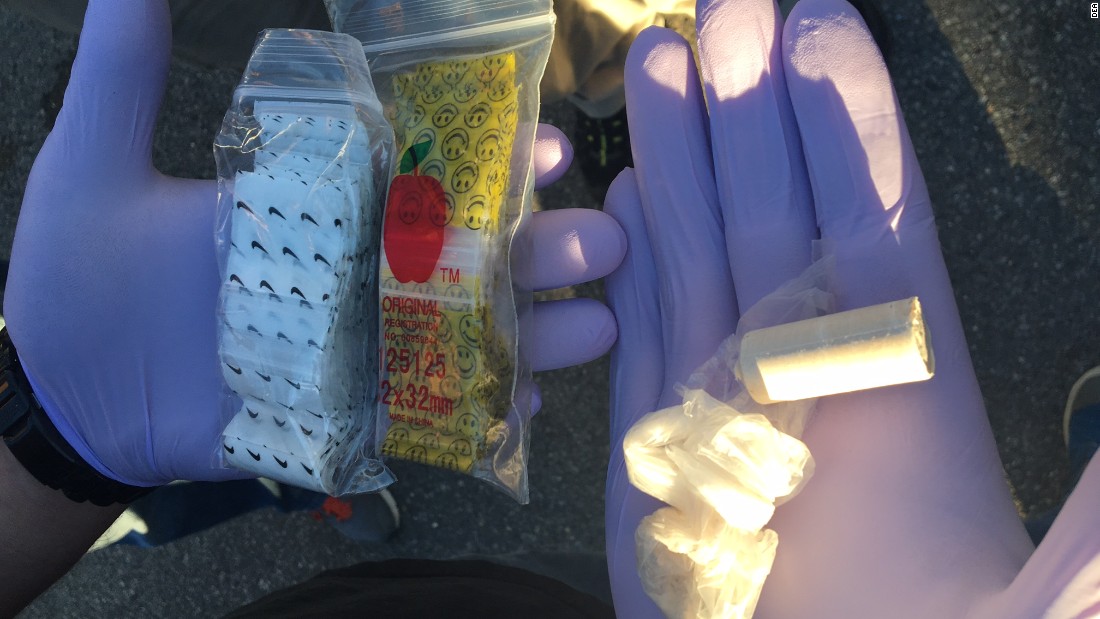 (CNN)The United States is seeing a dramatic increase in drugs containing fentanyl, newly released data from the Drug Enforcement Administration shows.
From 2015 to 2016, more than twice as many drugs seized by law enforcement agencies and submitted to labs have tested positive for fentanyl, in what appears to be an escalating trend.
The National Forensic Laboratory Information System (NFLIS), a program of the DEA, points to a drastic surge of lab submissions that tested positive for fentanyl — going from 15,209 in 2015 to 31,700 in 2016.
In addition, lab testing of fentanyl analogues — drugs with close structural resemblance and similar effects to fentanyl — went from 2,230 in 2015 to 4,782 in 2016.
"Drug use today has become a game of Russian roulette. There's no such thing as a safe batch, this is the opioid crisis at its worst," DEA spokesman Rusty Payne told CNN.
Fentanyl, a synthetic opioid typically prescribed to treat patients with severe pain, is approximately 50 times more potent than heroin and 100 times more powerful than morphine, according to the NFLIS.
Last year, the country lost more than 52,000 Americans to drug overdose — more than 33,000 of those from opioids, according to the Centers of Disease Control and Prevention. It means more people die from opioid-related causes than from gun homicides and traffic fatalities — combined, the DEA states.
Fentanyl reports remained fairly steady between 2003-2013, until sharp increases occurred beginning in 2014 through 2016, particularly noticeable in the Northeast and Midwest.
"Drug addicts know they are taking fentanyl at times, and know it can kill them, but are willing to take the risk," Payne said, adding that Chinese labs that manufacture the substances are trying to stay ahead of law enforcement using chemistry advances, tweaking the chemical structure to create a slightly different analogue.
Payne also pointed at "a tremendous opioid demand in this country" that pushes Mexican drug cartels to add pure fentanyl to heroin batches, creating hundreds of thousands of dosage units. According to DEA reports, Mexico continues to supply up to 85-90% of the domestic heroin market.
The DEA is working hard on education, enforcement and prevention to battle the crisis, Payne said, but added it is a vicious cycle that is eventually up to the community to end. "The next generation has to be better. We need to make sure people don't ever start," he said.
Read more: http://www.cnn.com/2017/05/19/health/fentanyl-surge/index.html
The healthcare technology sector has given rise to some of the most innovative startups in the world, which are poised to help people live longer, better lives. The innovations have primarily been driven by the advent of software and mobility, allowing the health sector to digitize many of the pen and paper-based operations and processes that currently slow down service delivery.
More recently, we're seeing software become far more intelligent and independent. These new capabilities studied under the banner of artificial intelligence and machine learning are accelerating the pace of innovation in healthcare. Thus far, the applications of AI and ML in healthcare have enabled the industry to take on some of its biggest challenges in these areas:
Personal genetics
Drug discovery
Disease identification and management
Upon close evaluation of the opportunities that exist within each area, it becomes obvious that the stakes are high. As such, those that are first to market with a sustainable product differentiation and value-add will benefit tremendously.
Ushering in a new era of personal genetics
The most significant application of AI and ML in genetics is understanding how DNA impacts life. Although the last several years saw the complete sequencing of the human genome and a mastery of the ability to read and edit it, we still dont know what most of the genome is actually telling us. Genes are constantly acting out of place in combination with other variables such as food, environment and body types.
If we are to understand what influences life and biology, we must first understand the language that is DNA. This is where ML algorithms come in and the advent of systems such as Googles Deep Mind and IBMs Watson. Now, more than ever, it has become possible to digest immense amounts of data (e.g. patient records, clinical notes, diagnostic images, treatment plans) and perform pattern recognition in a short period of time which otherwise would have taken a lifetime to complete.
Businesses such as Deep Genomics are making meaningful progress in this realm. The company is developing the capability to interpret DNAby creating a system that predicts the molecular effects of genetic variation. Their database is able to explain how hundreds of millions of genetic variations can impact a genetic code.
Once a better understanding of human DNA is established, there is an opportunity to go one step further and provide personalized insights to individuals based on their idiosyncratic biological dispositions. This trend is indicative of a new era of personalized genetics, whereby individuals are able to take full control of their health through access to unprecedented information about their own bodies.
The technology must have access to vast amounts of data in order to better curate lifestyle changes for individuals.
Consumer genetics companies such as 23andMe and Rthm represent a few of the first movers in this domain. They have developed consumerized genetic diagnostic tools to help individuals understand their genetic makeup. With Rthm, users are able to go one step further and leverage the insights produced from their genetic test to implement changes to their everyday routine through a mobile application, all in real time.
As is the case with any application of AI/ML, the technology must have access to vast amounts of data in order to better curate lifestyle changes for individuals. Startups that are focused on mastering the delivery of personal genetics are doing so by considering the following key activities, as highlighted by Japan-based researcher Takashi Kido:
Acquiring reliable personal genome data and genetic risk prediction
Conducting behavior pattern analyses on peoples attitude to the personal genome to determine what kind of information is valuable/helpful and what type of information is damaging
Data mining for scientific discovery
The second point is interesting in that not all genetic information about a patients biological predispositions is productive. Being able to control the information in a manner that is conducive to psychological well-being is critical.
Hyper targeted drugs are the future
Another exciting application of AI/ML in healthcare is the reduction of both cost and time in drug discovery. New drugs typically take 12 to 14 years to make it to market, with the average cost hovering around $2.6 billion. During the process of drug discovery, chemical compounds are tested against every possible combination of different cell type, genetic mutation and other conditions relating to a particular ailment.
Discover Udemy's featured courses!
As the task of doing this is time-consuming, this limits the number of experiments or diseases that scientists can look to attack. ML algorithms can allow computers to learn how to make predictions based on the data they have previously processed or choose (and in some cases, even conduct) what experiments need to be done. Similar types of algorithms also can be used to predict the side effects of specific chemical compounds on humans, speeding up approvals.
San Francisco-based startup Atomwise is looking to replace test tubes with supercomputers during the drug development process. The company uses ML and 3D neural networks that sift through a database of molecular structures to uncover therapies, helping to discover the effectiveness of new chemical compounds on diseases and identifying what existing medications can be repurposed to cure another ailment.
In 2015, the company applied its solution and uncovered two new drugs which may significantly reduce Ebola infectivity. The analysis was completed in one day as opposed to years, which is common using traditional methods of drug development. A recent study by Insilico Medicine solidified the approach Atomwise is taking, showing that deep neural networks can be used to predict pharmacologic properties of drugs and drug repurposing.
The application of AI/ML in healthcare is reshaping the industry and making what was once impossible into a tangible reality.
Berg Health, a Boston-based biopharma company, attacks drug discovery from a different angle. Berg mines patient biological data using AI to determine why some people survive diseases, and then applies this insight to improve current therapies or create new ones.
BenevolentAI, a London-based startup, aims to expedite the drug discovery process by harnessing AI to look for patterns in scientific literature. Only a small portion of globally generated scientific information is actually used or usable by scientists, as new healthcare-related studies are published every 30 seconds. BenevolentAI enables analysis on vast amounts of data to provide experts with insights they need to dramatically expedite drug discovery and research. Recently, the company identified two potential chemical compounds that may work on Alzheimers, attracting the attention of pharmaceutical companies.
As advances in ML and AI continue, the future of drug discovery looks promising.A recent Google Research paper notes that using data from various sources can better determine which chemical compounds will serve as effective drug treatments for a variety of diseases, and how ML can save a lot of time by testing millions of compounds at scale.
Discovering and managing new diseases
Most diseases are far more than just a simple gene mutation. Despite the healthcare system generating copious amounts of (unstructured) data which is progressively improving in quality we have previously not had the necessary hardware and software in place to analyze it and produce meaningful insights.
Disease diagnosis is a complicated process that involves a variety of factors, from the texture of a patients skin to the amount of sugar that he or she consumes in a day. For the past 2,000 years, medicine has been governed by symptomatic detection, where a patients ailment is diagnosed based on the symptoms they are displaying (e.g. if you have a fever and stuffy nose, you most likely have the flu).
But often the arrival of detectable symptoms is too late, especially when dealing with diseases such as cancer and Alzheimers. With ML, the hope is that faint signatures of diseases can be discovered well in advance of detectable symptoms, increasing the probability of survival (sometimes by up to 90 percent) and/or treatment options.
The opportunities continue to grow and inspire healthcare practitioners to find new ways to enhance our health and well-being.
Freenome, a San Francisco-based startup, has created an Adaptive Genomics Engine that helps dynamically detect disease signatures in your blood. To make this possible, the company uses your freenome the dynamic collection of genetic material floating in your blood that is constantly changing over time and provides a genomic thermometer of who you are as you grow, live and age.
When looking at disease diagnosis and treatment plans, companies such as Enlitic are focused on improving patient outcomes by coupling deep learning with medical data to distill actionable insights from billions of clinical cases. IBMs Watson is working with Memorial Sloan Kettering in New York to digest reams of data on cancer patients and treatments used over decades to present and suggest treatment options to doctors in dealing with unique cancer cases.
In London, Googles Deep Mind is mining through medical records of Moorfields Eye Hospital to analyze digital scans of the eye to help doctors better understand and diagnose eye disease. In parallel, Deep Mind also has a project running to help with radiation therapy mapping for patients suffering from neck and head cancer, freeing up hours of planning for oncologists to allow them to focus on more patient care-oriented tasks.
What does all of this mean?
The application of AI/ML in healthcare is reshaping the industry and making what was once impossible into a tangible reality.
For AI/ML to become pervasive in healthcare, continued access to relevant data is essential to success. The more proprietary data a system can ingest, the smarter it will become. As a result, companies are going to great lengths to acquire data (which resides in an anonymized format). For example, IBM bought out healthcare analytics company Truven Health for $2.6 billion in February 2016 primarily to gain access to their repository of data and insights. In addition, they recently partnered with Medtronic to further Watsons ability to make sense of diabetes through gaining access to real-time insulin data.
As the data becomes richer and the technology keeps advancing, the opportunities continue to grow and inspire healthcare practitioners to find new ways to enhance our health and well-being.
Read more: https://techcrunch.com/2017/03/16/advances-in-ai-and-ml-are-reshaping-healthcare/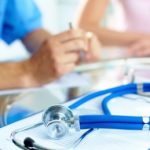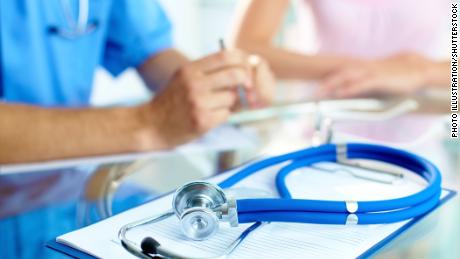 (CNN)Dr. Jerome Groopman knew that he needed to break up with his doctor.
Five years ago, when he started seeing his internist, everything was fine. But Groopman says that in time, the internist became more popular — and hence more busy and harried — right when Groopman needed him most.
"I have a strong family history of high cholesterol and heart disease. Every male in my family has had a [heart attack] in his 50s and 60s," he said. "I was moving into middle age, and I just didn't feel that my doctor was looking at me as an individual and taking those factors into account."
But Groopman — a physician and author of four books about doctors and patients — found it difficult to leave his internist of five years. "It sounds strange, but I didn't want to insult him."
Debra Roter, a behavioral scientist at Johns Hopkins and co-author of "Doctors Talking with Patients," says it's a red flag when your doctor doesn't pay attention to what you have to say. "A doctor suggested my friend take a certain drug, but she'd taken it before, and she told him it hadn't worked for her," she said. "But her doctor wanted her to try it anyway. He didn't give her any credibility."
3. If your doctor can't explain your illness to you in terms you understand
"It's really important that a physician be able to communicate in plain speak and plain language," Roter said. "A doctor has to be able to explain things so you can put the information to use to take good care of yourself."
4. If you feel bad when you leave your doctor's office
DiMatteo says sometimes you just have to go with your gut. "For example, if a patient says, 'My pain is still there,' and the doctor says, 'It shouldn't be; this treatment works for other people,' and you walk out of the office feeling badly, I don't think you should stay."
5. If you feel your doctor just doesn't like you — or if you don't like him or her
"Sometimes there's chemistry ,and people click right away, and there are some people you don't click with," Roter said. "If your gut says you're not crazy about your doctor, they probably aren't crazy about you, and that's not good."
Groopman agrees. He says a doctor who doesn't like a patient often stereotypes him or her. "I was terribly guilty of this as a young doctor. One of my patients said she had indigestion, and I got very irritated with her and thought she was a whiner and a complainer," he said. "It was catastrophic, because she actually had a torn aorta."
The woman died. "I have never forgiven myself for failing to diagnose it," he writes in "How Doctors Think." "There was a chance she could have been saved."
So once you've decided it might be time to divorce your doctor, how do you do it? First of all, make sure whatever's bothering you isn't just a one-time thing. "Make sure it's not just a quirk of the doctor's day," Groopman said. "Maybe they're just having a bad day."
If the problems continue, Groopman, Roter and DiMatteo agree it's best to try to express your dissatisfaction instead of just bolting. "Use the first person plural, such as 'We're not communicating well' as opposed to 'You seem distracted or irritable with me,' " suggested Groopman. "That may cause cause the physician to stop and reflect and shift gears."
When it doesn't, you can be sure it's time to get another doctor, Roter says. She described two friends who wrote letters to their doctor saying they were unhappy with some of the treatments they'd received. "The both got back letters saying, 'Good luck with your new doctor.' "
Read more: http://www.cnn.com/2016/10/07/health/fire-your-doctor/index.html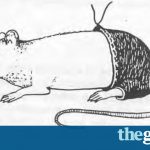 Nobel winning scientists gather for 26th straight year to award the most absurd, strange and curious research of the year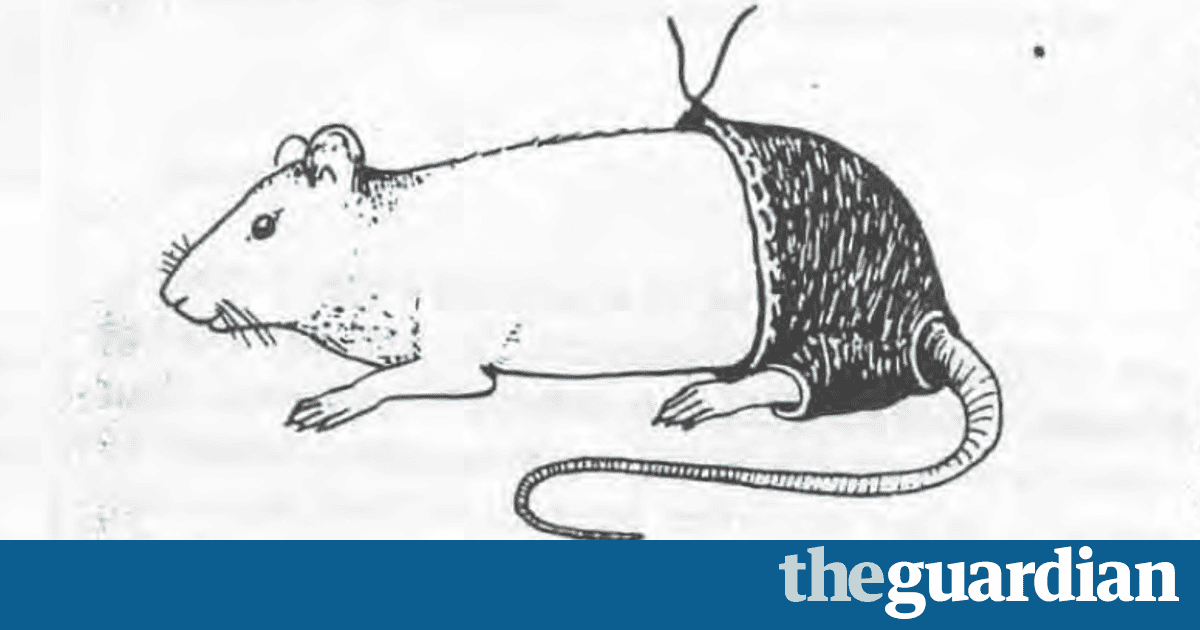 Investigations into rats wearing pants, the personalities of rocks and the truthfulness of 1,000 liars won Ig Nobel prizes on Thursday night at Harvard, where Nobel-winning scientists gathered to honor the strangest research of the year.
The ceremony, now in its 26th year, delivered a $10tn Zimbabwean bill (about 40 cents in US money) to winners. Those who traveled to Boston received their prizes from Nobel laureates: chemist Dudley Herschbach, economist Eric Maskin, Dr Rich Roberts and physicist Roy Glauber.
As in past years, the tone of the awards show vacillated from gleeful absurdism to satire to genuine wonder at the lengths to which scientists will let their curiosity lead them.
Egyptian urologist Ahmed Shafik, for instance, wanted to know the toll that trousers might take on male rats. He made murine trousers covering the animals hind legs with a hole for the tail in various cloths: 100% polyester, 50/50% polyester/cotton, all cotton and all wool.
Rats that wore polyester showed significantly lower rates of sexual activity, Shafik found, perhaps because of the electrostatic charges created by the material. Cotton- and wool-wearing rats were relatively normal.
Mark Avis, Sarah Forbes and Shelagh Ferguson, a team from New Zealand and the UK, won the prize in economics for a study of the personalities of rocks. The trio studied a concept called brand personality, or the set of human characteristics associated with the brand for example wholesomeness, youth, intelligence and sophistication by putting pictures of rocks in front of 225 Kiwi students.
The students then decided which of 42 traits, 15 facets and five factors to apply to the rocks in question. One, Rock G, was variously described as a big New York type businessman, rich, smooth, maybe a little shady and carries a black brief case, slick hair, quick thinker and quicker talker. Not a good dude though.
Rock I was described by one student as a gypsy or a traveller, a hippie and by another as liberal, attractive and female, I saw a young person, maybe mid-30s, who was very attractive when she was younger/possibly a model. Has her own way of thinking, with a somewhat grounded confidence, enjoys organic food.
The third rock, Rock H, was called modest, farm mechanic and down-to-earth.
The biology award went to two Britons: Thomas Thwaites, who created prosthetic limbs that let him move like and among goats, and Charles Foster, who has tried to live as a badger, an otter, a fox and a stag.
As a badger, Foster ate worms, dug a hillside den and tried to sniff out voles. Living as an urban fox, he scavenged through trash and slept in gardens. As a goat, Thwaites infiltrated a herd in the Swiss Alps and spent three days eating grass, bleating and stumbling over rocks.
Foster and Thwaites wrote books about their experiments, respectively Being a Beast and GoatMan.
A coalition from the US, Canada, Germany, Belgium and the Netherlands won the psychology award, for asking 1,000 liars how often they had lied over the course of their life, and rating how well they lied.
People gradually lied more as they aged out of childhood, the study found, peaking during adolescence, and as adults lied on average twice a day. Lying decreased with age, although some prolific liars may have skewed results. The researchers also acknowledged that the liars might have been lying to them all along.
The peace prize went to a gang of philosophers from Canada and the US who published a paper titled On the Reception and Detection of Pseudo-Profound Bullshit.
The researchers studied how people understand gibberish that has been framed as if it means something, by creating random but grammatical sentences of buzzwords that sounded like vaguely meditative posters meant to inspire office drones or distract dental patients from the drill. Examples included wholeness quiets infinite phenomena and hidden meaning transforms unparalleled abstract beauty.
There is little question that bullshit is a real and consequential phenomenon, the scientists wrote, warning that given advances in communication, bullshit may be more pervasive than ever before.
They noted, for example, that Dr Deepak Chopra, an author and MD followed by millions on Twitter, once wrote: Attention and intention are the mechanics of manifestation.
Their mission: Are people able to detect blatant bullshit? Who is most likely to fall prey to bullshit and why?
The philosophers asked 280 students at the University of Waterloo to rate the profoundness of real and invented statements on a scale of one to five, and to search for meaning in those statements. Those students most receptive to bullshit, they found, were less reflective, lower in cognitive ability and more likely to hold religious and paranormal beliefs.
The researchers admitted their study had limitations, writing: Although this manuscript may not be truly profound, it is indeed meaningful.
A medicine prize was given to German scientists who found that if you have an itch on your left side, you can look into a mirror and scratch your right to relieve it. A perception prize was handed to two Japanese researchers who tried to learn whether bending over and looking at things between your legs changes how things appear.
Physics awards were given to researchers from Hungary, Spain, Sweden and Switzerland, who found that white horses attract fewer horseflies and that dragonflies are fatally attracted to black tombstones. The award for literature went to a Swedish author, Fredrik Sjoberg, who wrote a trilogy about collecting flies.
The most surprising winner was for chemistry: the automaker Volkswagen, caught for violating US emissions law, was granted a nearly worthless Zimbabwean bill to help pay for its massive legal costs. The Ig Nobel committee said the award was for solving the problem of excessive automobile pollution emissions by automatically, electro-mechanically producing fewer emissions whenever the cars are being tested.
Read more: https://www.theguardian.com/science/2016/sep/22/ig-nobel-prizes-trousers-for-rats-and
New report highlights battle by the industry to counter sugars negative health effects, and the cushy relationship between food companies and researchers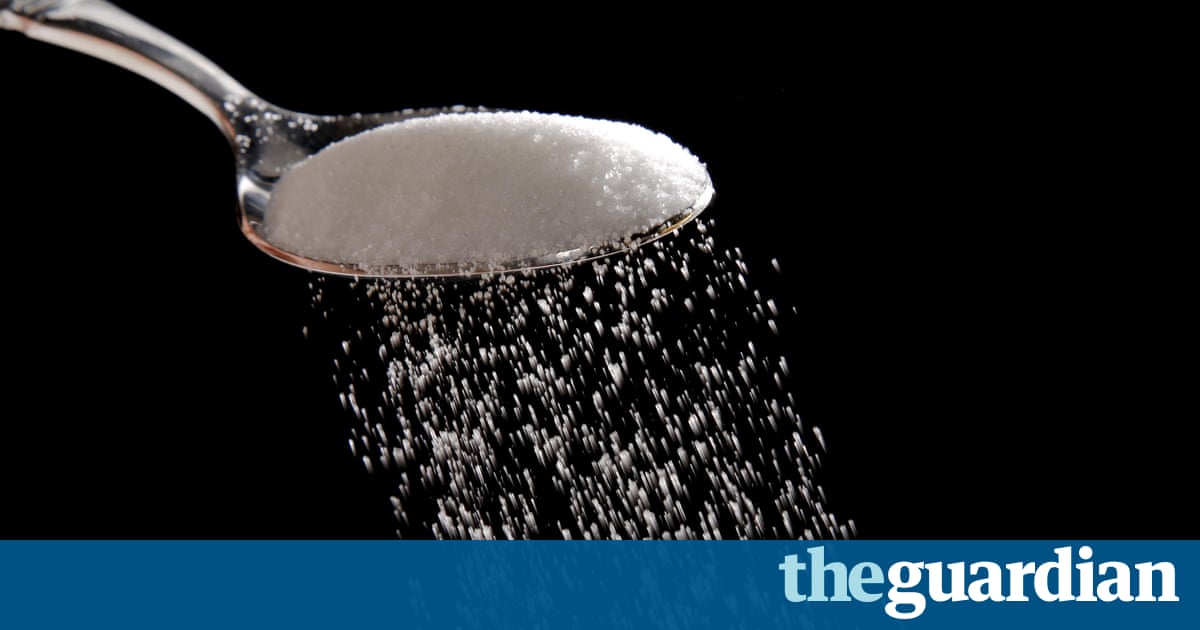 Influential research that downplayed the role of sugar in heart disease in the 1960s was paid for by the sugar industry, according to a report released on Monday.
With backing from a sugar lobby, scientists promoted dietary fat as the cause of coronary heart disease instead of sugar, according to a historical document review published in JAMA Internal Medicine.
Though the review is nearly 50 years old, it also showcases a decades-long battle by the sugar industry to counter the products negative health effects.
The findings come from documents recently found by a researcher at the University of San Francisco, which show that scientists at the Sugar Research Foundation (SRF), known today as the Sugar Association, paid scientists to do a 1967 literature review that overlooked the role of sugar in heart disease.
SRF set an objective for the review, funded it and reviewed drafts before it was published in the New England Journal of Medicine, which did not require conflict of interest disclosure until 1984. The three Harvard scientists who wrote the review made what would be $50,000 in todays dollars from the review.
Marion Nestle, a nutrition, food studies and public health professor at New York University, said the food industry continues to influence nutrition science, in an editorial published alongside the JAMA report.
Today, it is almost impossible to keep up with the range of food companies sponsoring research from makers of the most highly processed foods, drinks, and supplements to producers of dairy foods, meats, fruits, and nuts typically yielding results favorable to the sponsors interests, Nestle said. Food company sponsorship, whether or not intentionally manipulative, undermines public trust in nutrition science, contributes to public confusion about what to eat, and compromises Dietary Guidelines in ways that are not in the best interest of public health.
The cushy relationship between food companies and researcher has been captured in recent investigations by the Associated Press and New York Times. The AP revealed in June that candy trade groups were funding research into sweets. And in 2015, the New York Times showed how Coca-Cola has funded millions in research to downplay the link between sugary beverages and obesity.
The Sugar Association said in a statement that SRF should have exercised greater transparency in its research, but also accused the study authors of having an anti-sugar narrative.
We question this authors continued attempts to reframe historical occurrences to conveniently align with the currently trending anti-sugar narrative, particularly when the last several decades of research have concluded that sugar does not have a unique role in heart disease, the Sugar Association said. Most concerning is the growing use of headline-baiting articles to trump quality scientific research were disappointed to see a journal of JAMAs stature being drawn into this trend.
The findings were based on documents found by Cristin Kearns, a postdoctoral fellow at UCSF, in library archives.
The scientists and executives involved are no longer alive.
In recent years, the link between fat and heart disease has become a more contentious topic a 2010 review of scientific studies of fat in the American Journal of Clinical Nutrition found that there is no convincing evidence that saturated fat causes heart disease. The role of sugar in heart disease is still being debated.
Read more: https://www.theguardian.com/society/2016/sep/12/sugar-industry-paid-research-heart-disease-jama-report
A good nights kip can boost your productivity and mean you earn more money. So how can you make sure youre getting enough sleep?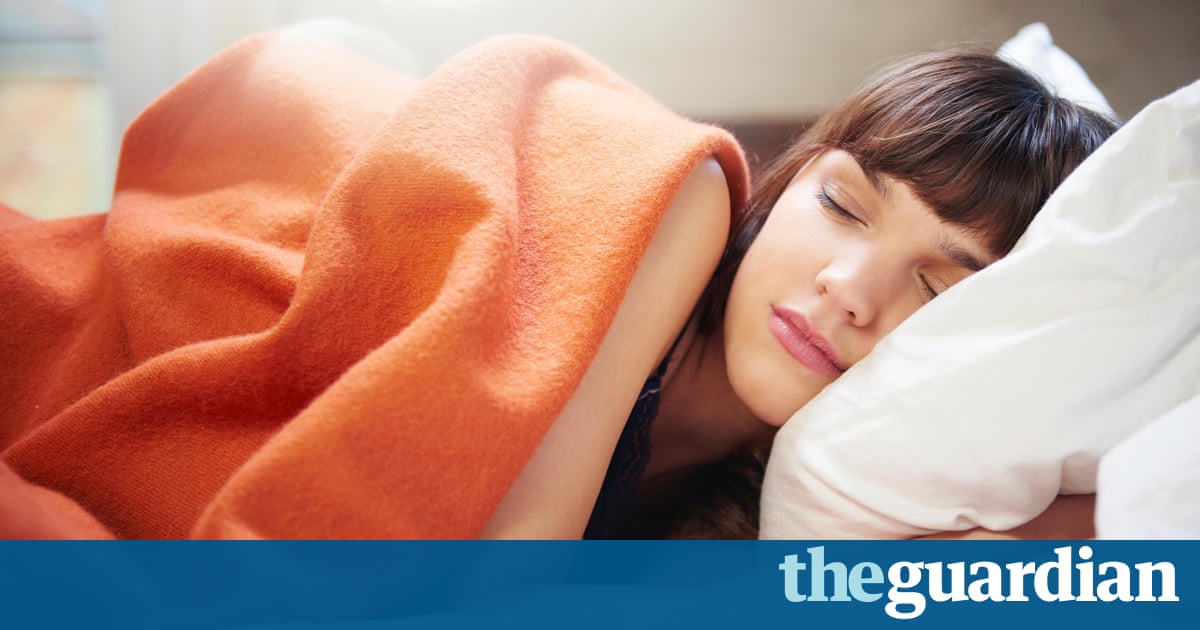 Sleep has become a big deal in working life. Thanks to high-profile figures including Arianna Huffington, sleeping is no longer seen as a sign of weakness among competitive colleagues. Apple introduced a Night Shift feature on its devices earlier this year, as consumers recognised that stimuli such as your screens backlight can affect your sleep quality.
Research shows that more sleep can lead to us earning more money. A US study has found that in areas where the sun sets earlier, people sleep for longer and this translates into higher earnings. In the long term, just one extra hour of sleep a week increases wages by 4.9%. So if you live in an area that gets darker earlier, you should be richer. But dont move house just yet the higher wages correspond almost exactly with inflated house prices. As Jeffrey Shrader, one of the authors of the study, puts it: If you want to sleep more, there are better ways to do it than moving house just buy better curtains.
This goes against conventional economics. Each extra hour of sleep should take away from working time. So how can sleeping earn you money? The answer is productivity. The biggest effects come through employees who work on commission, says Shrader. If you go to work well rested, you are livelier and happier, and can sell more to increase your earnings.
Even small amounts of sleep deprivation can have large effects. Annother study found that sleeping six hours a night for two weeks produced the same results in cognitive tests as being totally sleep-deprived for up to two days straight. But a mid-afternoon kip can help. Naps are great, says sleep psychologist Dr Hans Van Dongen. If you struggle to get eight hours of sleep a night, a siesta can have a reset effect, and your productivity improves afterward. Roughly speaking, an hours nap can make up for an hour in lost sleep at night.
So rather than simply a fleeting Silicon Valley trend the introduction of nap pods at Googles headquarters does have some science behind it. (Although once you start sleeping at work, what is the point in going home at all?) Even short naps of up to half an hour can partially offset the productivity loss stemming from chronic sleep deprivation. You snooze, you win.
But the most important workplace revolution would be much more flexible hours. Most of us fall into two broad chronotype categories: morning and evening types. Rigidly early start times at work are fine for larks, but a third of us are night owls, who can earn up to 5% less as a result of being tired at work.
Lack of sleep has already been shown to be worse for productivity than being overweight or underweight. So, why are you still reading this? You should go back to bed.
Read more: https://www.theguardian.com/lifeandstyle/shortcuts/2016/aug/14/snooze-win-good-nights-sleep-earn-more-money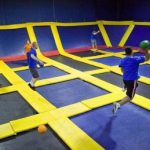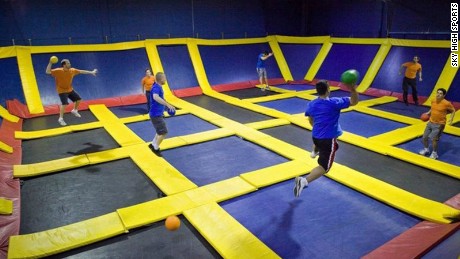 (CNN)Injuries at trampoline parks have soared in recent years, according to a study published Monday in the journal Pediatrics.
Trampoline injuries lead to nearly 100,000 emergency room visits a year, according to estimates from the National Electronic Injury Surveillance System. The majority of the injuries occur at home, and that number didn't increase year to year from 2010 to 2014, researchers found.
But injuries rose significantly at trampoline parks during that time, from 581 in 2010 to 6,932 in 2014.
Patients injured at trampoline parks, which often feature wall-to-wall trampolines, are more likely to be admitted than those injured at home, possibly due to increased liability issues at trampoline parks, researchers said.
Lawsuits
led to the closure of one park, the study noted.
The differences might be a matter of physics.
"Trampoline parks' ability to reach higher heights is certainly a contributor to more lower extremity injuries because the impact as they're landing can be much greater," Leaming-Van Zandt said.
There are some ways to increase safety for children using trampolines, such as using protective padding, using trampolines without exposed springs, avoiding somersaults and flips, and ensuring that children don't jump all at once. Parent supervision is key, too.
"Don't be lulled into a sense of complacency or a feeling of safety because there are extra people around watching the children," Leaming-Van Zandt said. "It's important that parents keep a close eye on their children."
In
a statement responding to the study
, the International Association of Trampoline Parks said that more than 50 million people visited trampoline parks in North America in the past year, and "there would naturally be an increase" in the number of injuries reported as the parks gained popularity.
"We believe that the positives of youth recreational sports far outweigh the negatives and we are actively engaged in programs aimed at promoting the safety and well-being of jumpers who visit our member parks," the statement said.
Read more: http://www.cnn.com/2016/08/01/health/increase-emergency-trampoline-injuries/index.html
David Hill: Interview with US scientist Dennis McKenna on powerful Amazon hallucinogen, plant intelligence and environmental crises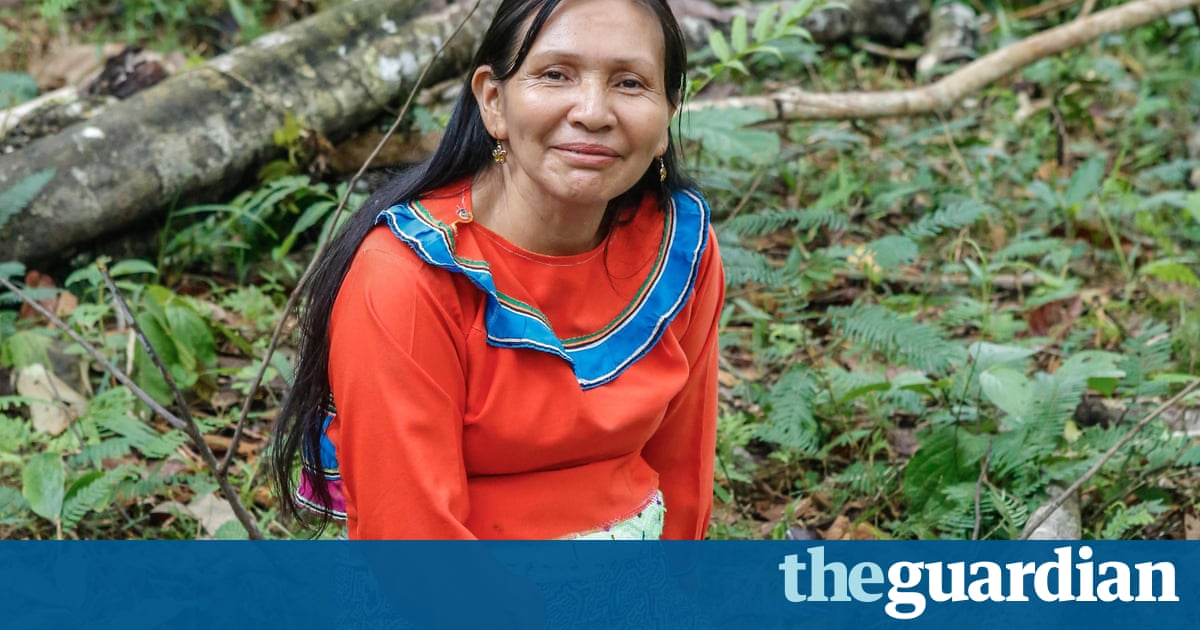 Ayahuasca, as it has come to be known internationally, is a plant medicine that has been used in the Amazon for centuries for healing and spiritual purposes. Renowned for the often extraordinary visions it induces – not to mention the deep vomiting – it is made from an Amazonian vine known to western science as Banisteriopsis caapi and usually at least one other plant.
Over the last 25 years or so ayahuasca has gone global, with many 1000s of people travelling to Peru and other South American countries to drink it, and expert healers – curanderos, shamans, ayahuasqueros, maestros – travelling abroad to hold ceremonies. Many drink ayahuasca because theyre looking for healing, some are just curious, some mistake it for a recreational drug.
One of ayahuascas pioneer scientific researchers is Dennis McKenna, a US ethnopharmacologist and younger brother of the legendary ethnobotanist and author Terence. Some years ago, in an article titled Ayahuasca and Human Destiny published in the Journal of Psychoactive Drugs, McKenna emphasised the contribution ayahuasca can make to physical and spiritual healing – if it is ever afforded its rightful place in medical practice – and addressing potential environmental catastrophe.
[Ayahuasca is] the conduit to a body of profoundly ancient genetic and evolutionary wisdom that has long abided in the cosmologies of the indigenous peoples of the Amazon who have guarded and protected this knowledge for millennia, who learned long ago that the human role is not to be the master of nature, but its stewards, McKenna wrote. Our destiny, if we are to survive, is to nurture nature and to learn from it how to nurture ourselves and our fellow beings. This is the lesson that we can learn from ayahuasca, if only we pay attention.
Below are edited excerpts from an interview between McKenna, in the US, and the Guardian, in Iquitos, a city in Perus Amazon which the scientist calls the epicentre of the global ayahuasca movement:
DM: What can [ayahuasca] do for the environmental movement? I think a lot of people, especially if they come to South America, come away with a really renewed appreciation for our connection to and the importance of nature. I think that ayahuasca is a catalytic influence in changing global environmental consciousness, which is something thats got to happen if were going to get out of the mess were in. The main challenge we have as a species is – getting on the soap-box for a minute – we have forgotten our connection to nature. Weve come to the conclusion that we own nature, it exists for us to exploit, and were busy doing that. Were destroying it in the process. Were destabilising all of these global mechanisms that keep the biosphere habitable by life. I think ayahuasca is waking up a lot of people and reminding them that, No, thats not the way it is. You monkeys are not running the show. The plants are running the show, by sustaining life on earth, if nothing else. There needs to be a global shift of consciousness. People need to understand this before they can really begin to change, and so in that sense I think ayahuasca is an ambassador from the community of species. The message is basically, Wake up, you monkeys! Youre wrecking the place! Its very important and interesting that so many people come away with this strong message that theyve really been moved and touched by something that they feel is an intelligent entity – an intelligent representative of the natural world.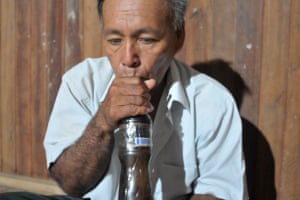 Read more: https://www.theguardian.com/environment/andes-to-the-amazon/2016/jul/30/ayahuasca-changing-global-environmental-consciousness
Why do so many Americans believe in luck against all reason? Psychologists tell us that sometimes, feeling lucky can actually improve performance.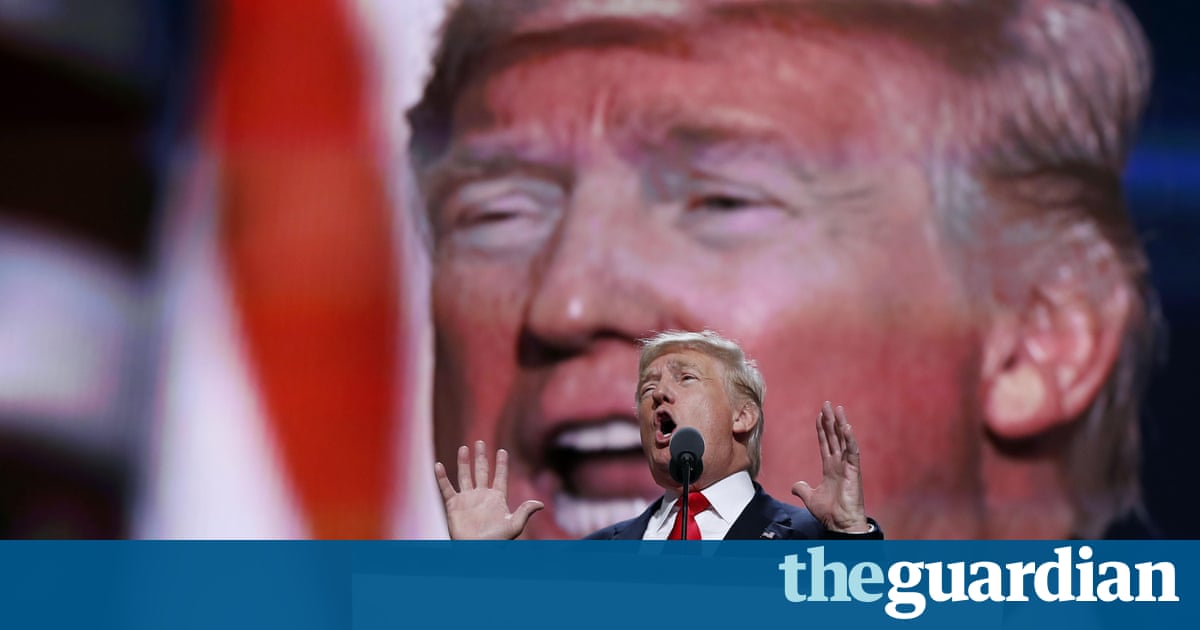 You might be surprised to learn that around a quarter of Americans are superstitious. When we think about it rationally, the idea of luck may seem silly, but there are a lot of people throughout history who made significant decisions based on superstitious beliefs.
The world's largest car manufacturer, Toyota, changed its name from Toyoda in the 1930s because the number of brush strokes was more auspicious in Japanese culture. Donald Trump, who has been unwavering in his belief in his own ability, describes himself as a very superstitious person. He is known to throw a few grains of salt over his shoulder after eating.
It's hard to understand why large numbers of people would choose to believe in an invisible, unmeasurable force over their own agency. And we know that belief in luck has little basis in reality. So why are so many successful people believers?
"Luck is a slippery subject," says Maia Young, associate professor at the UCLA Anderson School of Management. "It's a hard thing to prove or disprove."
Prosperity is not always merit-based, which leads many to search for answers as to why some deserving people fail while some undeserving succeed. While there is nothing objectively special about a lucky penny, lucky charms really do seem to work.
"There is no real tangible thing we can call luck," says Joseph Mazur, mathematician and author of Whats Luck Got to Do with It? "But we create that tangible thing by transferring it to an object."
And those lucky objects afford us the feeling of a security blanket. "Lucky charms create an illusion of control for the person who believes in them," says Stuart Vyse, psychologist and author of Believing in Magic: The Psychology of Superstition.
In studies of lucky charms, people perform better on tasks when they have a lucky charm with them. In one study in 2010, researchers had students putt a golf ball. Half the students were told that the golf ball they were using was lucky. The students who thought they were putting with a lucky ball were better at it than students told they were using a regular ball.
As part of the same study, a group of students who had lucky charms were recruited for a series of memory tasks. Half the students were allowed to keep their lucky charms with them, and the other half had their charms taken away. The students who were allowed to keep their charms performed better.
"In a skilled activity, lucky charms boost confidence for people who believe in them," explains Vyse. "Even though many people might not know how their lucky charms actually work, it is not a bad idea to carry a charm for added confidence," says Young. "It is a low cost belief," she explains.
Personality and attitude play into luck as well. In her research, Young finds that optimism is positively associated with luck. "If someone believes that they are lucky, and believes that good things will happen, they will try harder at a task," she says.
"When people view themselves as lucky, they are more likely to choose and persist at challenging tasks," explains Young.
That persistence can have a self-reinforcing effect. The more challenging tasks people take on, the more chance there is they will succeed at some of them, giving them a sense that they are indeed lucky.
"A generally positive attitude towards life also makes it seem like more happy events occur for a person," says Vyse. When someone has a sense that things are going their way in general, it makes for better interactions with other people. Those improved relationships can lead to more opportunities down the line if one of those friends becomes a useful connection for work or a romantic partner.
While it is not rational to put stock in luck, studying the psychology behind the belief can begin to explain why some people end up at the top while others end up at the bottom.
Read more: https://www.theguardian.com/lifeandstyle/2016/jul/25/psychology-donald-trump-win-luck-superstition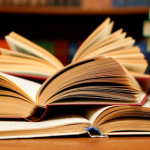 Each year, 11,000 People Saw Their Type 2 Diabetes Mysteriously REVERSED, But Even Their Doctors Couldn't Say Why.
Until a rogue diabetes researcher solved this decades old medical mystery…
Start using his natural, at-home treatment to reverse your Type 2 diabetes without medication.
Click here for more.