Nashville, TN (PRWEB)
July 14, 2015
Ingram Content Group Launches 1440 Accelerator to Find Innovations to Shape the Future of the Publishing Industry
Up to 10 Publishing Startups to Receive Equity Investment and Mentorship
Today, Ingram Content Group announced the launch of its new accelerator program, 1440, named for the year Johannes Gutenberg perfected his printing press technology. Built on the belief that publishing innovation has the power to change the world, 1440 aims to find and accelerate startups creating the next breakthrough innovations in the publishing industry.
"At Ingram Content Group, we pride ourselves on constantly looking for innovative technologies and ideas to help our customers improve their business," said John Ingram, Chairman and CEO of Ingram Content Group and Chairman of The Nashville Entrepreneur Center. "We're excited to collaborate with the EC and Jumpstart Foundry to advance the publishing industry."
The program is set to begin in September and will consist of an intensive 14-week process designed to accelerate the growth of up to 10 startups. Participating companies will receive a $ 30k investment for 10% equity and will be mentored by seasoned experts at Ingram Content Group.
The expertise of Ingram Content Group will be supplemented by the guidance and mentorship of The Nashville Entrepreneur Center and Jumpstart Foundry, who both boast impressive track records launching new businesses. 1440 will begin on the heels of Jumpstart Foundry's flagship accelerator, whose participants will graduate in August at Health:Further and The Nashville Entrepreneur Center's Project Music, which launched eight music technology companies in April.
Stuart McWhorter, CEO of The Nashville Entrepreneur Center said, "Any time we're approached by an innovative company with rich expertise like Ingram Content Group to work on a project like this, we get excited. There's no doubt in my mind that we'll be able to help build some incredible companies with huge implications for the publishing industry."
Ingram Content Group, headquartered near Nashville, Tenn. and with offices globally, is leading the way that digital and physical content reaches consumers. Publishers, online and physical retailers, libraries, and educators partner with Ingram to reach more readers, engage with more patrons and enhance the learning experience. Through an unmatched global distribution and logistics network, and innovative technologies including automated print on demand, digital asset management and distribution, and e-learning platforms, Ingram offers a complete set of tools to reach readers around the world.
Applications for the 1440 program are currently open and will close on August 7. It's an open call for ideas which could range from improving customer experience to bringing books to new markets to helping publishers establish stronger relationships with end customers. Interested startups can learn more and apply at FourteenForty.co.
About Ingram Content Group

Ingram Content Group Inc. is a subsidiary of Nashville-based Ingram Industries Inc. The company got its start in 1964 as a textbook depository and has since grown and transformed into a comprehensive publishing industry services company that offers numerous solutions, including physical book distribution, print-on-demand and digital services. Committed to the success of its partners, Ingram works closely with publishers, retailers, libraries and schools around the world to provide them with the right products and services to help them succeed in the dynamic and increasingly complex world of content publishing. Ingram's operating units are Ingram Book Company, Lightning Source Inc., VitalSource Technologies Inc., Ingram Periodicals Inc., Ingram International Inc., Ingram Library Services Inc., Spring Arbor Distributors Inc., Ingram Publisher Services Inc., Tennessee Book Company LLC, and ICG Ventures Inc. Learn more about Ingram Content Group at http://www.ingramcontent.com.
Contact: Elizabeth Fielding 615.321.3110
###
Find More Physics Press Releases



Los Angeles, CA (PRWEB)
July 14, 2015
Wilcon, the leading West Coast provider of fiber-optic and data center infrastructure, today announced a major capital investment to deploy new fiber optic routes throughout Pasadena, California. This investment will interconnect public and private institutions, including NASA's Jet Propulsion Laboratory.
"We continue to invest in expanding our network to satisfy the growing needs of a tech-based society here in Southern California," said Jon DeLuca, CEO of Wilcon. "The Pasadena area is known throughout the world as a center of cutting-edge technology, and our hope is that Wilcon's investment will help support the entrepreneurship, research and innovation currently prospering in the region."
The City of Pasadena, with more than 130,000 residents, has over 7 million square feet of office space, and includes major employers in the Healthcare and Financial services industries and numerous technology start-up businesses. The increased availability of bandwidth created by Wilcon's investment aims to boost economic productivity in the Los Angeles-area suburb.
Tim Naple, Founder of Berkeley Communications (BerkCom), an IT and cloud solution provider with regional locations in Pasadena and South Pasadena, stated, "The need for fiber-based, last-mile connectivity to local Pasadena-area businesses and institutions is critical. Wilcon's new routes and ability to connect local customers' needs to the major sources of that bandwidth based in downtown Los Angeles are vital to the long-term growth of both our business and region."
The Pasadena build follows recent Wilcon fiber-optic expansion in Hollywood and North San Diego County. Additional expansion plans will be announced later in 2015.
About Wilcon

Founded in 1998, Wilcon is the premier West Coast provider of best-in-class fiber optical network and data center infrastructure. As one of the largest fiber optic networks in Southern California, Wilcon offers vast reach and diverse routes connecting major data centers, enterprise locations and wireless communications sites, as well as the most dense fiber and interconnection infrastructure in downtown Los Angeles. Wilcon delivers dark fiber and ultra-broadband optical services for businesses, wireless carriers and other communications service providers that ensure optimal performance for their mission-critical data traffic and applications. Wilcon also owns and operates leading data center and carrier-neutral colocation facilities in downtown Los Angeles, including its key hub at the One Wilshire Building. For more information, please visit http://www.wilcon.com or contact us at +1 (888)-600-2800 or info(at)wilcon(dot)com.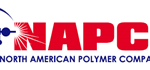 Skokie, IL (PRWEB) April 22, 2015
The National Institute for Occupational Safety and Health (NIOSH)-supported Fatality Assessment and Control Evaluation (FACE) Program has identified at least 14 worker deaths since 2000 related to bathtub refinishing with stripping agents containing methylene chloride. North American Polymer Corporation (NAPCO) has come out with Safast, a methylene chloride free stripper. This stripper performs as well as conventional strippers without the dangerous methylene chloride component. Bath, tile and countertop refinishers around the country are breathing a sigh of relief.
For years methylene chloride has been a critical component of paint strippers. However, if precautions are not properly followed the fumes can cause serious health problems, including death. Previously, a bath refinisher needed to use an expensive fresh air breathing system. These systems provided the refinisher clean, outside air through a facemask. However the fumes were still in the environment and a potential risk.
NAPCO started working on a methylene chloride free stripper late in 2013. By mid-2014, they were testing a few promising formulations. Late last year they settled on a successful formulation and are now bringing it to market. Dani Nichols, Vice President of NAPCO, and herself a degree holder in chemistry, said, "Safast methylene chloride free stripper guards the health of bathtub refinishers. No longer do they need to worry about their health in order to do their job."
Tub, tile and counter refinishing is the process by which older fixtures are transformed to like-new shape using special coatings. Refinishing saves homeowners thousands over the cost of replacement.
For more information about this new stripper, please visit napcoltd.com.
About NAPCO, Ltd.
NAPCO Ltd is a 30 year-old company providing equipment, supplies and training to professional kitchen and bathroom refinishers. A leader in the green remodeling movement, they offer sound alternatives to replacement of counters, sinks, tile and bathtubs. NAPCO is located in Skokie, IL and services all 50 states and 5 foreign countries. If you are interested in refinishing your tub, tile or counter top instead of replacing, call 1-800-888-1081 or visit http://www.napcoltd.com today.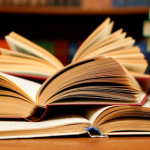 San Jose, California (PRWEB) April 22, 2015
Follow us on LinkedIn – Strong investments in R&D has resulted in a wide number of sol-gel products being commercialized in recent years. Currently, a number of products are in pipeline in various stages of development, testing, and evaluation. Demand for Sol-Gel processing is surging, due to the superior homogeneity and purity of glass and ceramic materials synthesized using the process, when compared to the conventional methods. Sol-gel techniques enable ceramics and glass to be shaped at low temperatures into fibers, films, monoliths, nano-powders, and a variety of other forms that would otherwise be impossible to achieve through conventional processes.
The market in the coming years is poised to benefit from the expanding use of sol-gel products in aerospace, automotive, construction, cosmetics, agriculture, analytical chemistry, food and beverages, architecture, biomedicine, chemical, defense, dentistry, electronics, environmental, refrigeration, and textiles. In the electronics sector, sol-gel products are used for manufacturing fiber optic sensors, and thin films and coatings for optical, electronic, and opto-electronic devices and components. Luminescent solar concentrators; gasochromic, photochromic, and electrochromic plates for intelligent windows; active waveguides; environmental sensors; biological impurity sensors; non-linear and linear optics materials; and semiconductor quantum dots are few of the numerous advanced materials being developed for optoelectronic applications.
Sol-gel technologies are also being used in the production of anti-reflective coatings for architectural and automotive applications, decorative and protective coatings for various substrates; and lasers and nonlinear-active and passive waveguides. Sol-Gel processes are being used for synthesizing aerogels, nanofibers, and ultra-thin, multi-functional nano-coatings with enhanced anti-bacterial, easy-to-clean, self-cleaning, anti-fouling, hydrophilic or hydrophobic, fingerprint-resistant, abrasion-resistant, or heat resistant properties. The biomedical field represents another major end-use sector, with applications ranging from biomolecule carriers for biomedical and dental products, to filtration and separation membranes. Increased focus on preventing cross-infections and nosocomial infections is enabling sol-gel processes to play a vital role in the development of bio-active antimicrobial nanocoatings and materials for a diverse array of bio-medical products and surfaces.
As stated by the new market research report on Sol-Gel Products, the United States represents the largest market worldwide. The country also ranks as the fastest growing market with a CAGR of 8.9% over the analysis, supported by increasing research and development initiatives in Sol-Gel technology.
Major players in the market include 3M Company, Aspen Aerogels Inc. Cabot Corp., Chemat Technology Inc., Compagnie De Saint-Gobain SA, Gaema Tech Co. Ltd, MarkeTech International Inc., Nanogate AG, NTC Nano Tech Coatings GmbH, Prinz Optics GmbH, and TAASI Corporation.
The research report titled "Sol-Gel Products: A Global Strategic Business Report" announced by Global Industry Analysts Inc., provides a comprehensive review of market trends, issues, drivers, mergers, acquisitions and other strategic industry activities of global companies. The report provides market estimates and projections for all major geographic markets such as the United States, Canada, Japan, Europe (France, Germany, the United Kingdom, and Rest of Europe markets), Asia-Pacific, and Rest of World.
For more details about this comprehensive market research report, please click here
About Global Industry Analysts, Inc.

Global Industry Analysts Inc., (GIA) is a leading publisher of off-the-shelf market research. Founded in 1987, the company currently employs over 800 people worldwide. Annually, GIA publishes 1500+ full-scale research reports and analyzes 40,000+ market and technology trends while monitoring more than 126,000 Companies worldwide. Serving over 9500 clients in 27 countries, GIA is recognized today, as one of the world's largest and reputed market research firms.
Global Industry Analysts, Inc.

Telephone: 408-528-9966

Fax: 408-528-9977

Email: press(at)StrategyR(dot)com

Web Site: http://www.StrategyR.com/
Global Industry Analysts, Inc. 6150 Hellyer Ave., San Jose CA 95138, USA, All Rights Reserved.
###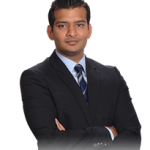 West Orange, NJ (PRWEB)
July 14, 2015
When your back really hurts – potentially causing tingling in the arms and legs or even problems walking – you really want to know why. A substantial number of back pain patients are suffering from foraminal stenosis, a condition that's most common in men and women over 50, according to Praveen Kadimcherla, MD, an orthopedic spine surgeon at Atlantic Spine Center.
What's foraminal stenosis? Simply put, it occurs when spinal nerve roots – which run through tiny openings called foramina at every level of the spinal column – become compressed. This narrowing, called stenosis, can cause pain, tingling, numbness, and/or weakness in the arms or legs, whichever extremity is located closest to the compression.
Foraminal stenosis can be a highly uncomfortable condition to endure, explains Dr. Kadimcherla, who is fellowship-trained in orthopedic and spine neurosurgery.
"Patients get frustrated by the pain and discomfort they experience just being in certain positions or doing certain activities," he says. "They may not know until they visit a spine specialist just what's wrong."
What causes foraminal stenosis?

Educating patients is the first step in dealing with foraminal stenosis, Dr. Kadimcherla notes. And their top question often is, what causes the condition?
In addition to aging, he says, foraminal stenosis can be caused by these problems:


Bulging or herniated discs: When circular, spongy spinal discs protrude from the spinal column, they can pinch nerve roots in the foraminal openings.
Bone spurs: Irregular bony growths known as bone spurs can develop on the foramina, pushing on nerve roots.
Degenerative disc disease: When spinal discs break down – a condition also associated with aging – they can narrow foraminal openings.
Spondylolisthesis: Bony vertebrae in the spine can slip over each other, triggering significant narrowing of the foramina.
"One of the reasons why it's so important to consult with a spine specialist when you're experiencing lingering, nagging back pain, numbness or weakness is because so many potential conditions may be combining to create a big problem," Dr. Kadimcherla says. "All of the causes of foraminal stenosis can lead to significant suffering on their own, as well as contribute to a condition that can severely impact your quality of life."
What can be done to treat it?

After answering what foraminal stenosis is and who tends to develop it, Dr. Kadimcherla usually tackles patients' most pressing question: What can be done to treat it?
"Some patients are desperate to be rid of their nagging pain – though it often comes and goes – and just want to be able to move normally again," he explains. "But if foraminal stenosis is diagnosed early, conservative treatment is usually effective."
First up is getting an accurate diagnosis, which typically involves imaging tests such as x-rays, MRI scans or CT scans, all of which provide a different look at hard and soft tissues in the back.
Non-surgical treatments, many of which can be done at home, include NSAIDs (non-steroidal anti-inflammatory medications), which lessen inflammation in the region; activity modifications; in-office epidural cortisone injections; and physical therapy and prescribed exercises.
When is surgery necessary?

Occasionally, however, these conservative approaches simply don't work. That's when Dr. Kadimcherla and his colleagues at Atlantic Spine may consider a minimally invasive procedure called an endoscopic foraminotomy to alleviate foraminal stenosis.
"Once a patient complains about the inability to walk for significant periods of time without sitting to relieve pain, they're usually at a point where they would probably benefit from surgical intervention," he explains.
During an endoscopic foraminotomy, surgeons insert a small metal tube into a tiny incision in the patient's back, using other tools through this tube to remove the debris – such as bone spurs, scar tissue or ligament overgrowth – causing the foraminal stenosis.
"Most patients can quickly go home and get back to their old life," Dr. Kadimcherla says. "We do whatever it takes to allow people to be free of back pain."
Atlantic Spine Center is a nationally recognized leader for endoscopic spine surgery with several locations in NJ and NYC. http://www.atlanticspinecenter.com, http://www.atlanticspinecenter.nyc
Praveen Kadimcherla, MD, is a board-certified orthopedic spine surgeon at Atlantic Spine Center.



(PRWEB UK)
22 July 2015
The latest to join HotDocs' impressive list of partners, Parthos provides comprehensive IT services to multiple customers in areas such as business process, cloud computing, infrastructure, implementation and support.
Leighton Fitzpatrick, Director at Parthos, commented: "With the ever increasing demand for our customers to improve their documentation processes and operational efficiencies, HotDocs is the perfect fit to meet those demands. We look forward to working with the HotDocs team in developing our relationship and success in the Irish marketplace."
Becoming a HotDocs partner provides companies with the ability to offer their clients the most powerful document assembly software around. HotDocs technology can be deployed as a standalone system for the automated creation of documents or forms, or as part of a wider business process tool such as workflow or document management.
For clients of Parthos, using HotDocs will enable them to transform their frequently used documents or PDF forms into intelligent templates. These templates are then deployed whenever a new instance is needed, facilitating the production of a custom document – or set of documents – in minutes or even seconds.
Lois McLuckie, Senior Marketing Manager at HotDocs, concluded: "We're delighted to welcome Parthos as a partner and we're looking forward to supporting them in their plans for success with HotDocs. For end users, the benefits of utilising HotDocs for document creation are quickly measurable in terms of efficiency, risk reduction and compliance; this value is now available to Parthos clients."
About HotDocs
HotDocs is the market leading provider of automated document generation software, with customers in 42 different countries and a user-base, globally, that exceeds one million. Automated document generation, or document assembly, allows a vast reduction in time spent in the production of high volume, repeat documentation such as contracts, agreements and other legal paperwork.
Widely used within the legal, banking, insurance, public and corporate sectors, HotDocs software also increases accuracy, reduces cost/risk and improves efficiency in the generation of complex, or simple, repeat documentation. The software is available on premise, on desktop or via the cloud and can operate in a standalone capacity or as part of a wider business process management system, such as workflow, document management or case management systems.
About Parthos
Parthos founding directors have over 20 years experience across a broad range of industries working with Global IT & Software vendors, IT integrators and Technology driven customers in multiple verticals from both public and private sector. Our aim is to provide a strategic approach to IT, designing and supporting solutions that are tailored to the specific requirements of each business.
Parthos integrates and provides consultancy for HotDocs products to the Irish marketplace. Focusing on the following key industries: Banking / Financial Services, Insurance, Legal, Corporate, & Government.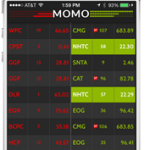 DALLAS, TX (PRWEB)
July 22, 2015
MOMO Stock Discovery is now available in the App Store for iOS users.
MOMO provides a new way to stay up to date on stock market activity and solves an age-old problem for people who are too consumed with work and life activities to keep up with big investment opportunities.
Before MOMO, busy traders and investors would learn of a stock following a big move in evening news or online after a fifteen, twenty or even fifty percent change; resulting in "chasing" profits and poor outcomes.
Brent Gaynor, Founder of Mometic states, "With over 6500 stocks in the US stock market alone, it is very difficult to discover which stocks are breaking out among all the noise. Media outlets only report on what the masses view as popular and outdated watch-lists are manually entered, unwieldy with more than a dozen or so entries and do little to uncover new trading opportunities. MOMO filters out the 6500 US stocks that are not moving, so you can concentrate on those that are – before others."
MOMO Features
MOMO was purpose-built to instantly report new daily stock highs and lows enabling users to discover and alert themselves to important price activity. MOMO utilizes cloud backend processing and a real-time datafeed optimized for mobile data usage. MOMO also integrates with iOS extensions and leading social stock service, StockTwits, to deliver timely social insight. "MOMO is just the type of app we created StockTwits API's for. With our trending stocks, MOMO users can quickly identify momentum stocks with strong social signals and quickly engage with others – a powerful combination," says Howard Lindzon, Founder of StockTwits and Robinhood investor.
Gesture-based design provides natural one-handed usability.

MOMO is designed to be an immediate asset. Discrete menus maximize screen-viewing area and intuitive controls don't overcomplicate its purpose.
Follow the buzz with StockTwits

A natural partner, StockTwits is a "Twitter for Stocks" that gives MOMO users the latest news and social insight. If you see a "ST" on the MOMO stream – it signifies the stock is receiving notable StockTwits activity.
Monitor 52-week highs and lows at a glance

New 52-week milestones are highlighted within the stream for easy recognition whether long or short.
Share with your friends, advisor, or colleague.

Integrated sharing features in MOMO let you quickly tap and send real-time breakout activity via iMessage, SMS, Facebook, Twitter, and StockTwits.
Stay notified when your phone is in your pocket

MOMO stock alerts are the easiest and fastest alerts in the business. Features include alert frequency settings and iOS notification integration.
Leave the desktop with extended hours support

Keep tabs on volatile after-hours activity due to earnings, economic events, and analyst upgrades/downgrades. MOMOs datastream and stock alerts are both fully functional in pre-market and after-hours trading.
** iOS Version Now Available for iPhone and iPad **

Use Link or search:"MOMO Stock Discovery"in Apple App Store

https://itunes.apple.com/us/app/momo-stock-discovery/id939312137?ls=1&mt=8
FAQs
How much does MOMO cost?

MOMO is available for iPhone, iPad and iPod touch and available as a paid subscription, available monthly, quarterly, or yearly. Monthly subscriptions are $ 10.99 with significant quarterly and annual pre-payment discounts.
Is there a free trial?

Yes, and our trial process is unique. Get familiar with MOMO everyday for up to 5 minutes a day until you decide you want unlimited use. You receive unrestricted and un-delayed data to experience MOMO with no ads or distractions.
Does it work on X platform?

We developed MOMO to be platform independent. After we get 1.0 on iOS released; Android and desktop versions will follow.
Blogger or press inquiry?

We have a MOMO review guide, stock photos and are readily available to discuss MOMO. Contact us at hello@mometic.com.
About Mometic
Mometic builds specialized financial apps and products that address unique and unanswered problems. Privately held, Mometic is based in Dallas, TX. For more information visit http://www.mometic.com
Related Linked Data Press Releases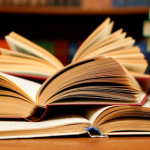 Orlando, FL (PRWEB)
July 10, 2015
While athletes undergoing anterior cruciate ligament (ACL) surgery often have an additional meniscus injury, treating these tears at the same time may not be necessary. Research presented today by the MOON Knee Group at the American Orthopaedic Society for Sports Medicine's (AOSSM) Annual Meeting in Orlando shows positive results for meniscal tears that were deemed stable and left alone at the time of ACL reconstruction.
"We examined 194 patients with meniscus tears who did not receive treatment at the time of ACL surgery," noted lead author Kyle R. Duchman, MD from the University of Iowa Hospitals and Clinics. "In these patients, 97.8% of those with lateral meniscus tears and 94.4% of those with medial tears left untreated required no reoperation at least 6 years after initial surgery."
The study noted that overall, only 16 tears (7.7%) required reoperation, with the majority being in younger patients and those with a tear greater than 10mm. Data was collected at seven centers between January 1, 2002 and December 31, 2004.
"As surgeons, we want to avoid too much intervention on a patient's knee when good outcomes can be expected," noted Duchman. "While large, unstable meniscus tears may need treatment at time of ACL surgery, this study confirms the smaller, stable tears can be left alone."
This study was the first of its kind to report on a patient group at a minimum of six years post-operation.
This research from the MOON Knee Group received the Herodicus Award at AOSSM's 2015 Annual Meeting.
###
The American Orthopaedic Society for Sports Medicine (AOSSM) is a world leader in sports medicine education, research, communication and fellowship, and includes national and international orthopaedic sports medicine leaders. The Society works closely with many other sports medicine specialists, including athletic trainers, physical therapists, family physicians, and others to improve the identification, prevention, treatment, and rehabilitation of sports injuries. AOSSM is also a founding partner of the STOP Sports Injuries campaign to prevent overuse and traumatic injuries in kids.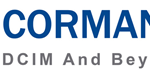 San Luis Obispo, CA, USA (PRWEB)
July 21, 2015
Cormant, Inc., a pure-play expert of easy-to-use data center infrastructure management (DCIM) software, announced its latest release of Cormant-CS. The release introduced what-if scenarios and time-saving advancements in the way moves, adds, and changes can be planned and executed inside the data center and other IT environments.
What-if scenarios allow users to simulate and assess situations to better plan changes and prevent disasters. The recently launched what-if analytics include power chain analysis which displays all affected devices in the power chain during a simulated PDU or UPS failure. Additionally, these data indicate each device's power redundancy, a necessary knowledge point for downtime prevention. Similar what-if analytics are also provided for core or edge switch network outage visibility.
The new release of Cormant-CS also advanced its Workflow capabilities. Workflow now drives productivity with rack selection analytics for quicker, more informed decisions. Rack selection uses an algorithm to rank rack suitability for device installation location based on weighted scores of power, rack unit, and service environment capacity. Unweighted raw data are also available in the same report for situations where one metric is key to decision making.
"What-if scenarios provide a disaster planning and optimization tool all-in-one" said Paul Friday, Cormant CTO. "The combination of having trusted data, what-if scenario planning, and Workflow's full lifecycle project management has transformed the way Cormant-CS DCIM users manage their IT environments. The process is faster, smoother, proactive, and more collaborative than ever before. It's exciting to be a part of a movement so influential in some of the world's largest organizations."
About Cormant, Inc.

Cormant has been an expert at IT infrastructure management software for the data center (DCIM) and beyond since 2001. Boasting a 94% customer retention rate, Cormant's solutions are sold globally with customers and partners on six continents encompassing all industries. Cormant is focused on working with customers to improve their management, control and reporting processes by delivering Cormant-CS, a DCIM solution that provides a single-pane-of-glass view to where the physical and logical layers of IT infrastructure meet. Learn more on how Cormant keeps business personal at http://www.cormant.com and connect with us on LinkedIn.
Find More Linked Data Press Releases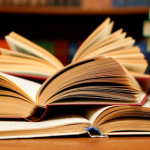 Hiram, Ohio (PRWEB) April 21, 2015
Electrolock Incorporated is proud to announce the addition of Pyrodox™ to its current line of wire and cable insulation products. The proprietary brand of mica tape and will be on exhibition from April 27 to 30 at Interwire 2015, the largest wire and cable manufacturing trade show in the Americas.
Pyrodox utilizes muscovite mica and phlogopite mica to provide the proper high temperature performance, fire survival, and the durability necessary to insulate wire and cable from extreme temperatures while maintaining circuit integrity.
Pyrodox comes in several styles – GP 300, GP 400, GP 500, GM 500, and GP 600 – each with varying specifications for thickness, weight, mica content, and more to serve the needs of those in oil exploration, military and defense, aerospace, and any other industries that require high-quality mica tapes to withstand extreme temperatures.
"We are very excited to release our own proprietary brand of mica tape," says Electrolock National Product Manager Rich Reed. "Electrolock, Inc. has been serving the Wire & Cable industry for over 40 years and we are very happy to continue to do so with Pyrodox™."
Pyrodox™ is currently available to help meet all of your high-temperature insulation challenges in slit pads and traverse packs.
About Electrolock, Inc.:

Electrolock has been a leader in designing, manufacturing, and converting high temperature insulation for wire and cable applications since 1957. Our state-of-the-art electrical and chemistry laboratories keep us a step ahead in new product development, and provide our customers and suppliers with access to the latest testing technology. For more information, visit http://www.wirecableinsulation.com. To request a sample, head to http://www.wirecableinsulation.com/request-high-temp-wire-sample/.