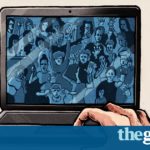 "We act as if technology were neutral but it's not. The challenge now is to remove the gender bias," says human rights lawyer and writer Lizzie O'Shea.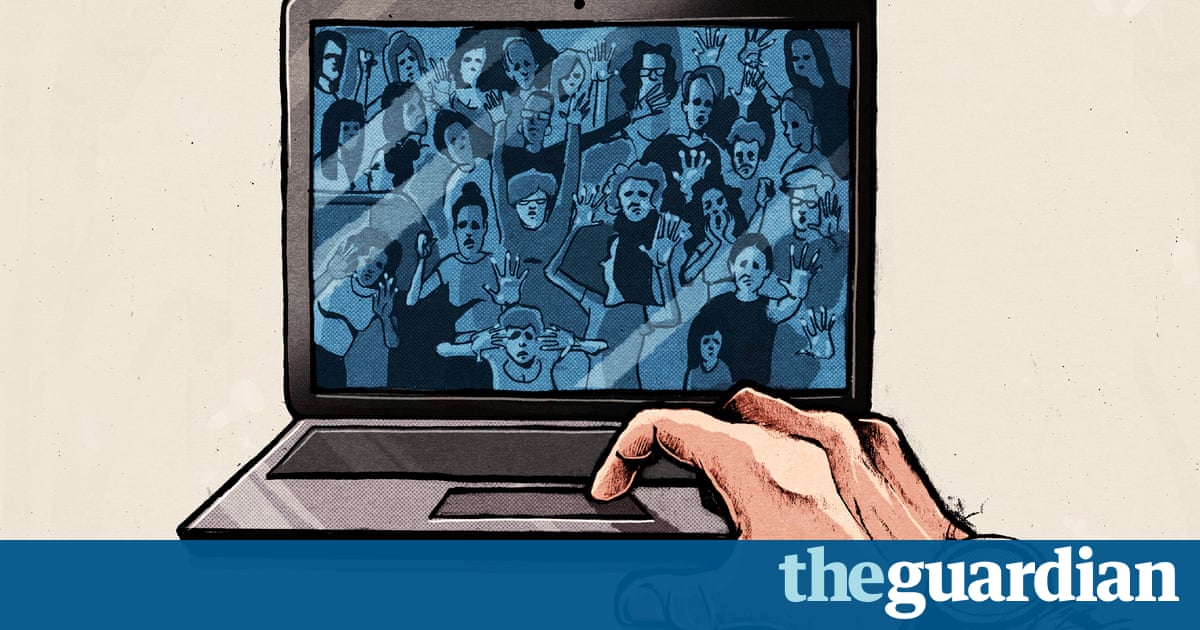 "Most women in the Bay Area are soft and weak, cosseted and naive, despite their claims of worldliness, and generally full of shit," wrote former Facebook product manager Antonio Garca Martnez in 2016. "They have their self-regarding entitlement feminism, and ceaselessly vaunt their independence. But the reality is, come the epidemic plague or foreign invasion, they'd become precisely the sort of useless baggage you'd trade for a box of shotgun shells or a jerry can of diesel." This is from his insider account of Silicon Valley, Chaos Monkeys. The book was a bestseller. The New York Times called it an irresistible and indispensable 360-degree guide to the new technology establishment. Anyone who is surprised by the recent revelations of sexism spreading like wildfire through the technology industry has not been paying attention.
When Susan Fowler wrote about her experience of being sexually harassed at Uber, it prompted a chain of events that seemed unimaginable months ago, including an investigation led by former attorney general Eric Holder, and the departure of a number of key members of the company's leadership team. Venture capitalist Justin Caldbeck faced allegations of harassing behaviour, and when he offered an unimpressive denial, companies funded by his firm banded together to condemn his tepidity. He subsequently resigned, and the future of his former firm is unclear. Since then, dozens of women have come forward to reveal the sexist culture in numerous Silicon Valley technology and venture capital firms. It is increasingly clear from these accounts that the problem for women in the tech industry is not a failure to lean in, it is a culture of harassment and discrimination that makes many of their workplaces unsafe and unpleasant.
At least this issue is being discussed in ways that open up the possibility that it will be addressed. But the problem of sexism in the tech industry goes much deeper and wider. Technological development is undermining the cause of women's equality in other ways.
American academic Melvin Kranzberg's first law of technology tells us that technology is neither inherently good nor bad, nor is it neutral. As a black mirror it reflects the problems that exist in society including the oppression of women. Millions of people bark orders at Alexa, every day, but rarely are we encouraged to wonder why the domestic organiser is voiced by a woman. The entry system for a women's locker room in a gym recently refused entry to a female member because her title was Dr, and it categorised her as male.
But the issue is not only that technology products reflect a backward view of the role of women. They often also appear ignorant or indifferent to women's lived experience. As the internet of things expands, more devices in our homes and on our bodies are collecting data about us and sending it to networks, a process over which we often have little control. This presents profound problems for vulnerable members of society, including survivors of domestic violence. Wearable technology can be hacked, cars and phones can be tracked, and data from a thermostat can reveal whether someone is at home. This potential is frightening for people who have experienced rape, violence or stalking.
Unsurprisingly, technology is used by abusers: in a survey of domestic violence services organisations, 97% reported that the survivors who use them have experienced harassment, monitoring, and threats by abusers through the misuse of technology. This often happens on phones, but 60% of those surveyed also reported that abusers have spied or eavesdropped on the survivor or children using other forms of technology, including toys and other gifts. Many shelters have resorted to banning the use of Facebook because of fears about revealing information about their location to stalkers. There are ways to make devices give control to users and limit the capacity for abuse. But there is little evidence that this has been a priority for the technology industry.
Products that are more responsive to the needs of women would be a great start. But we should also be thinking bigger: we must avoid reproducing sexism in system design. The word-embedding models used in things like conversation bots and word searches provide an instructive example. These models operate by feeding huge amounts of text into a computer so it learns how words relate to each other in space. It is based on the premise that words which appear near each other in texts share meaning. These spatial relationships are used in natural language-processing so that computers can engage with us conversationally. By reading a lot of text, a computer can learn that Paris is to France as Tokyo is to Japan. It develops a dictionary by association.
But this can create problems when the world is not exactly as it ought to be. For instance, researchers have experimented with one of these word-embedding models, Word2vec, a popular and freely available model trained on three million words from Google News. They found that it produces highly gendered analogies. For instance, when asked Man is to woman as computer programmer is to ?, the model will answer homemaker. Or for father is to mother as doctor is to ?, the answer is nurse. Of course the model reflects a certain reality: it is true that there are more male computer programmers, and nurses are more often women. But this bias, reflecting social discrimination, will now be reproduced and reinforced when we engage with computers using natural language that relies on Word2vec. It is not hard to imagine how this model could also be racially biased, or biased against other groups.
These biases can be amplified during the process of language learning. As the MIT Technology Review points out: "If the phrase computer programmer is more closely associated with men than women, then a search for the term computer programmer CVs might rank men more highly than women." When this kind of language learning has applications across fields including medicine, education, employment, policymaking and criminal justice, it is not hard to see how much damage such biases can cause.
Removing such gender bias is a challenge, in part because the problem is inherently political: Word2vec entrenches the world as it is, rather than what it could or should be. But if we are to alter the models to reflect aspirations, how do we decide what kind of world we want to see?
Digital technology offers myriad ways to put these understandings to work. It is not bad, but we have to challenge the presumption that it is neutral. Its potential is being explored in ways that are sometimes promising, often frightening and amazing. To make the most of this moment, we need to imagine a future without the oppressions of the past. We need to allow women to reach their potential in workplaces where they feel safe and respected. But we also need to look into the black mirror of technology and find the cracks of light shining through.
Read more: https://www.theguardian.com/commentisfree/2017/jul/07/technology-sexist-society-even-worse-women-potential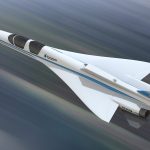 Boom has a new design for its XB-1 Supersonic Demonstrator jet, the working prototype aircraft it's creating to prove out its tech before beginning work on building real, commercial supersonic passenger aircraft. The new design was revealed Tuesday at the Paris Air Show, along with new business milestones: Boom has orders for 76 aircraft thus far, across five airline customers.
That's a lot of orders booked for an aircraft that doesn't actually exist yet, from a small startup, but you can tell why airlines are excited. Boom's promise is one of reducing flight time significantly on popular intercontinental business routes, with economics that will roughly match current business-class fares for travelers while offering sustainable economics for airplane operators at the same time.
The new design of the XB-1 includes refinements that the company says will offer better stability overall for the propulsion system and boost overall safety. Parts for the demonstrator had been undergoing stress testing recently, which has likely helped contribute to these design changes.
The most immediately apparent design change is the new, third inlet mounted on the tail, but there are other subtle changes to the wing and main body shape, too.
As for Boom's new bookings, the company notes that these reservations include non-refundable down payments, which will help with the bottom line in the near-term. And regarding what those will look like in production, Boom has offered up some concepts, including renders of luxury cabin appointments like lay-flat seats.
Boom is aiming to fly the XB-1 Demonstrator next year, first with subsonic tests near their HQ in Denver, then with supersonic flights to assess those capabilities at Edwards Air Force Base in Southern California.
Read more: https://techcrunch.com/2017/06/20/boom-has-orders-for-76-of-its-future-supersonic-passenger-jets/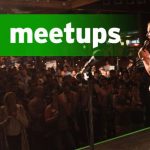 TechCrunch is headed to Seattle this Thursday for the annual Meetup + Pitch Off. And we are ready to announce our esteemed judges.
The pitch-off will consist of 10 startup companies presenting for 60 seconds on stage in front of TechCrunch Editors and tier 1 investors from the Pacific Northwest.
The winning team will get a free table at TechCrunch Disrupt SF Startup Alley this September. Second place gets two free tickets, and audience choice gets one free ticket.
Bummed you missed your chance to apply for the pitch-off? Fear not! TechCrunch has your back. We will randomly select 1 company from the audience to pitch their startup on stage as a part of the competition. So make sure to sign up for the meetup here.
And now for our fantastic judges:
Bill Bryant, DFJ
William K. (Bill) Bryant is a partner at DFJ. Bill has had early and instrumental involvement in more than 25 leading software, Internet, mobile, and digital media companies, as a founder, senior executive, investor, and board member. He has had founding roles with Visio (now part of Microsoft), Netbot (acquired by Excite), Qpass (acquired by Amdocs), Medio (Nokia), Mixxer, and Airworks. In these founding capacities, Bill drove definition of the core product and market strategy; raised >$150M in venture capital; recruited senior management teams; and built customer, partner and channel relationships in launching software products, Internet, and mobile services. Bill represents DFJ on the boards of Chef, Ping Identity, Yellowbrick, Reflect.io, Remitly and Bright Computing. In addition to his DFJ investments, he is an active angel investor with investments in Winshuttle, LiquidPlanner, Bonanza, and Socrata.
Linda Lian, Madrona Ventures
Linda joined Madrona in 2016 and works on identifying new investments and supporting the growth of Madronas portfolio companies.Linda loves working with passionate entrepreneurs to solve business challenges, evaluate options and make decisions about the future of their products and services.Prior to Madrona, Linda was at Lookout Mobile Security in San Francisco. Previous to that, she was with Morgan Stanleys Investment Banking group in NYC where she worked on strategic and sponsor-led transactions.Linda graduated magna cum laude and Phi Beta Kappa from Harvard concentrating in History & Literature with a secondary in Economics.She is particularly interested in consumerization of enterprise, dev-ops and software-defined infrastructure, security, and new mediums including AR/VR and live media.
James Newell,Voyager Capital
James has been working with high growth technology companies as an adviser and investor since 2005 and focuses on early stage and seed investments in the Pacific Northwest. He has served as a board member or observer at Casper, DoubleVerify, General Assembly, Sauce Labs and Zerto, among others.
Prior to joining Voyager, James worked for Institutional Venture Partners (IVP).. While with IVP, James worked on investments in AlienVault, Carbonite , Casper, Checkr, DoubleVerify, General Assembly, Kayak, LegalZoom, Prosper, Sauce Labs, SoFi and Zerto.
James previously worked with Maveron, a leading consumer focused venture firm based in Seattle and San Francisco and in business development for Zulily, a Maveron portfolio company. Earlier in his career, he worked in the Technology Investment Banking group of Bank of America Merrill Lynch.
James earned a B.A. in Economics and a B.A. in Business Administration with a concentration in Finance from the University of Washington. He has also earned his M.B.A. from the Wharton School at the University of Pennsylvania with a concentration in entrepreneurial management.
Jason Stoffer, Maveron
Jason joined Maveron in 2007 and is now a partner focused on investing in education, e-commerce and web-enabled consumer businesses. He is involved with the firms investments in General Assembly, Common, TrueFacet, Everlane, CourseHero, Dolls Kill and Dolly. Prior to joining Maveron, Jason served as senior director of strategic operations for Career Education Corp., where he co-founded and led admissions and marketing for IADT Online, a for-profit design school. He has also served as an associate at Spinnaker Ventures, an expansion-stage venture capital fund. Jason graduated Phi Beta Kappa with a BA in economics from the University of Michigan (Go Blue!), and an MBA from the Wharton School at the University of Pennsylvania.
Looking forward to seeing you all at the Showbox SoDo. There will be tons of time to connect with TechCrunch staff, the judges, and to grab a drink.
Buy tickets to the Seattle meetup on June 22 right here.
Sponsors make TechCrunch events possible. If you are interested in learning more about sponsorships with TechCrunch, shoot an email to sponsors@techcrunch.com.
Read more: https://techcrunch.com/2017/06/19/announcing-the-judges-for-the-seattle-meetup-pitch-off/