We think we are escaping ourselves when we read literature, but we might be going deeper into our interior worlds through the therapy of reading.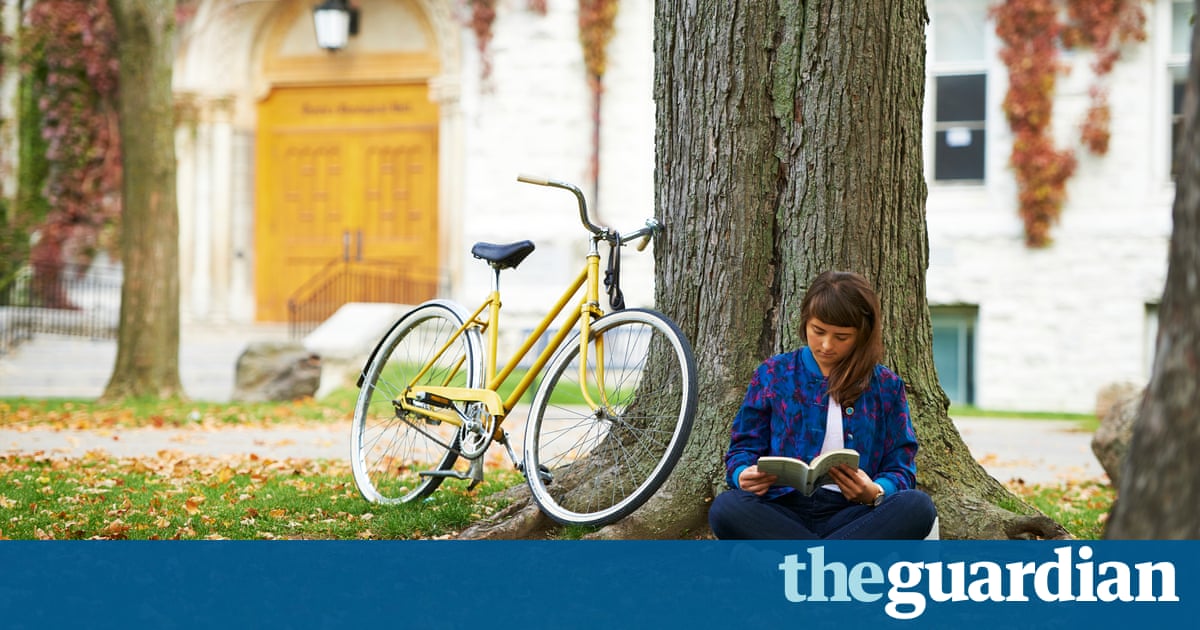 The understanding that literature can comfort, console and heal has been around since the second millennium BC; it is no coincidence that Apollo was the god of medicine as well as poetry.
As a bibliotherapist, I'm interested in the therapeutic value stories have to offer us, particularly during times of stress. Here the intent around reading is different; the value of the story lies solely in our emotional response to it.
One of the greatest arguments for using literature as therapy was posited by the Renaissance essayist Michel de Montaigne, who believed there were three possible cures for loneliness: have a lover, have friends and read books. But he argued sexual pleasure is too fleeting and betrayal too common, and while friendship was better it always ended with death. Therefore, the only therapy that could endure through life was the companionship of literature.
Why were the ancient Greeks and Romans right to suppose literature heals the soul? Why did Montaigne trust we could endure loneliness through a lifelong relationship with books? Why, despite all the distractions of modern life, do books still get published and writers festival events get sold out? The answer lies in the power of stories.
Stories have been around since time began; they tell us what it is to be human, give us a context for the past and an insight towards the future. A narrators voice replaces our stressed, internal monologue and takes us out of our life and into the world of a story. Paradoxically, we think we are escaping ourselves but the best stories take us back deeper into our interior worlds. Freud, who believed the reading cure came before the talking cure, once wrote that wherever he went he discovered a poet had been there before. It is difficult to access emotional language and this is why we have writers. They remind us of the universality and timelessness of emotions, helping us better understand our own.
What stories have shaped you? It's a question worth reflecting on, as this shaping is often subconscious. The act of making it conscious will allow your future reading to perhaps have a different intent; you will be reading your life from now on, allowing you to live it more fully and better understand it.
Recently, more studies are telling us what the ancient Greeks and Romans already knew: reading improves our mental health. In 2009, research out of the University of Sussex found reading could reduce stress levels by 68%, working better at calming nerves than listening to music, going for walks or having a cup of tea. Subjects only had to read silently for six minutes to slow down the heart rate and ease tension in muscles.
A 2013 study found reading literary fiction can help you become more empathetic, by giving you the experience of being emotionally transported to other places and relating to new characters. Other studies have shown reading can improve sleep quality and ease mild symptoms of depression and anxiety.
As a bibliotherapist, I am continually reminded that all forms of literature can help people in all sorts of ways. A person who is grieving may need a predictable plot and an ordered fictional world; a man searching for direction or coming to terms with retirement may need a novel that reflects and explores the transience of life; a mother of young children may reach for a novel that illustrates the arc of life and reminds her she is in just one albeit messy and tiring chapter for now.
Sometimes it is not the content of the stories themselves but just knowing you have control by choosing to read or listen that provides the calming effect. All stories offer a safe, contained world with a beginning, middle and end. We have the power of when to start or stop and choose how long we stay in this story's world.
Time spent listening to authors talk about their work and their own understanding of the power of literature also allows us, as readers, to reflect on stories that have shaped us.
:Why do stories matter so terribly to us, that we will offer ourselves up to, and later be grateful for, an experience that we know is going to fill us with grief and despair?" questions Helen Garner in her latest collection, Everywhere I Look.
Robert Dessaix, in his memoir What Days Are For, explores narrative as an optimistic form: "Is that why I'm reading a novel in the first place? It's not a Pollyanna-ish form, it's not devoid of unravellings and pain, but it's optimistic in the sense that you keep turning the pages, one after the other in the hope of something transforming happening. Isn't that it? In the hope of a transforming answer to your particular questions."
Both authors are exploring their identity as readers and the impact reading can have. The writers festival is more than an event celebrating authors; it also celebrates the power of literature and the power of you, the reader.
Read more: https://www.theguardian.com/commentisfree/2017/may/24/have-a-lover-have-friends-read-books-said-montaigne-he-was-right-about-one-of-them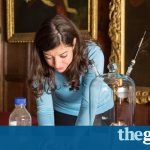 Cocoa, wood, rusks every book has a distinctive smell. And each smell says something about how and when it was made, and where it has been.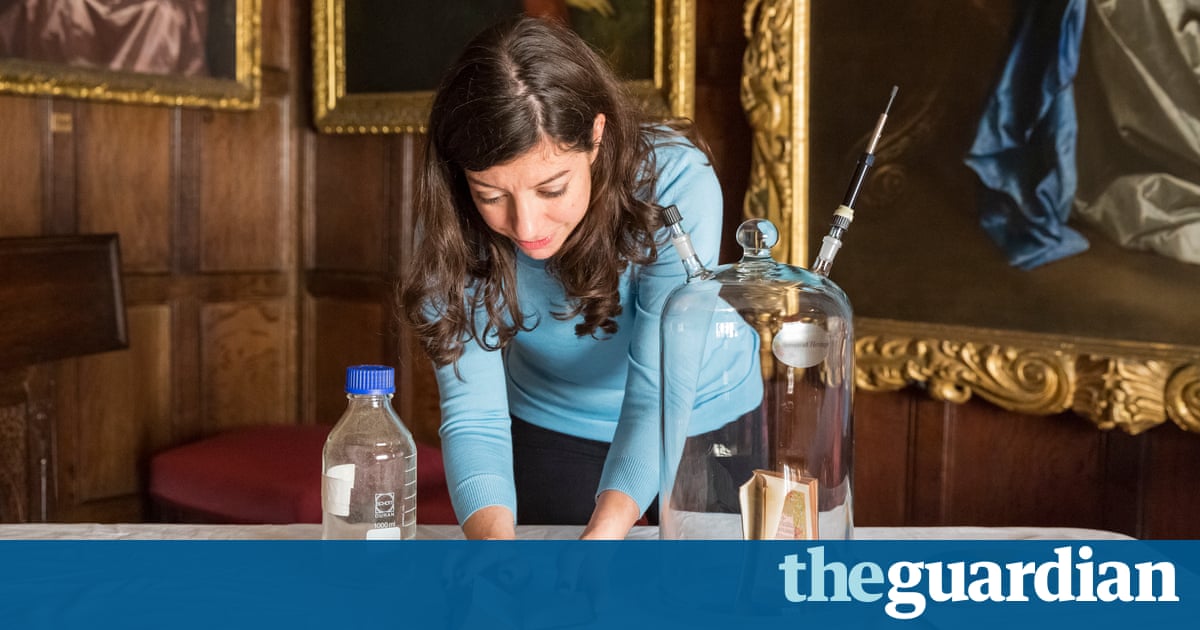 What does it mean to experience a book? To a bibliophile such as Alberto Manguel, smell plays an important part. In a talk at the British Library this week, the one-time protege of Jorge Luis Borges and director of the National Library of Argentina said he was particularly partial to old Penguin paperbacks, which he loved for their odour of fresh rusk biscuits.
Audience members responded with their own sense impressions. Peter, a pensioner, said he experienced books as smelling of salt and pepper that dryness when you open the cupboard with a touch of the sea, while 46-year-old Donna confessed that she had recently bought a book for her young son partly because it smelled of the rain.
To conservators and historians, smell has always played an important role in assessing the origin and condition of historic books, and in working out how to look after them. I have no vocabulary to define this, but there is a curious warm leathery smell to English parchment, unlike the sharper, cooler scent of Italian skins, wrote the Cambridge University don and librarian Christopher de Hamel in his bestselling Meetings with Remarkable Manuscripts.
But that lack of vocabulary could be about to change, thanks to a groundbreaking project by researchers at UCL Institute for Sustainable Heritage, who have devised a way of relating such apparently subjective descriptions directly to the chemical composition of books. In a paper published this week in the journal Heritage Science, Cecilia Bembibre and Matija Strli describe how they analysed samples from an old book, picked up in a second-hand shop, and developed a historic book odour wheel, which connects identifiable chemicals with peoples reactions to them.
Using fibres from the novel, they produced an extract of historic book, which was presented to 79 visitors to Birmingham Museum and Art Gallery. Chocolate, cocoa or chocolatey were the most frequent words used to describe the smell of a copy of French writer Bernard Gassets 1928 novel Les Chardons du Baragan, followed by coffee, old, wood and burnt.
From the analytical perspective, and given that coffee and chocolate come from fermented/roasted natural lignin and cellulose-containing product, they share many VOCs (volatile organic compounds) with decaying paper, wrote the researchers, who combined the results with those of earlier research projects, such as studies of a 1940s visitors book at the National Trusts Knole House in Kent. Their study also took them beyond books themselves, to the places in which many of them are read: libraries. In another experiment, they asked visitors to the Wren Library in St Pauls cathedral to describe what the library smelled like to them. Everyone described its smell as woody, while 86% also experienced it as smoky, 71% as earthy and just under half (41%) reported the scent of vanilla all smells associated with particular chemicals in old books.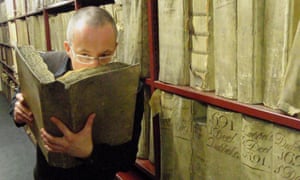 Read more: https://www.theguardian.com/books/2017/apr/07/the-smell-of-old-books-science-libraries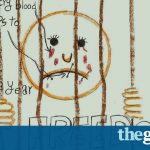 In this excerpt from the book They Cannot Take the Sky, Benjamin talks about his years detained on Nauru, and his undying hopes for the future.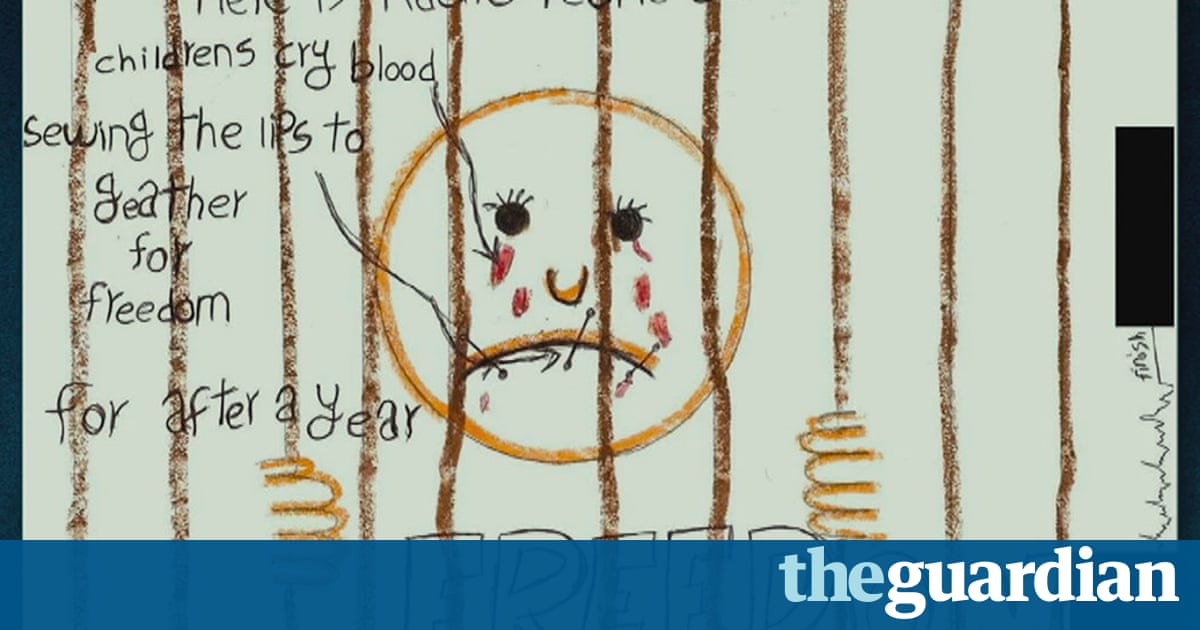 Benjamin was taken to Nauru in 2013 with his family. He told the first part of this story on Christmas Day 2014. He is still on Nauru.
You just have to cope with it
We were in Offshore Processing Centre compound number 3 the family compound in the Nauru detention facility for a year and three weeks. In that time lots of things happened between us and Wilsons, the security guards running the camp, especially with my father because everyone trusted him. So if problems happened, people would tell my father and my father would try to help. But after a couple of months the Wilsons tried to somehow punish us as a family, you know, for just simple things. One day my father was in the line for food and the Wilson didn't let him go inside he sent another family in rather than us. My father tried to just talk to them but suddenly they called the police. Police came and they sent my father straight to custody.
My father had a stroke when he was in custody. He's a little better now, after four or five months, but he's still really not able to use the left side of his body very well.
Because of the stroke, they sent my father alone to Darwin. They gave us a time to visit just before he left. There was a neck brace around his neck and he was in a wheelchair. I could just see him for 15 minutes and then they took him away and sent him to Darwin. I was 18 at that time and my sisters were all minors. There wasnt a guardian for us, but they let us be inside a camp. My sisters, they all got lots of problems. They couldn't sleep at night. Me either.
I went to the psychologist and I told her, I've got these types of problems, and she said, "You just have to cope with it. You cannot go to where your father is. You just have to wait until he comes back." I warned them that if they didn't give me any answer at least tell me how my father is I would suicide, and she laughed at me and said, "Go, do what you want to do." And so I cut my wrists and my hand, because I couldnt control it anymore. It was too much for me. And the funny thing is, they didn't care. They said, "If you keep trying to do this we will send you to the custody too."
My sisters came and they saw lots of blood coming out of my body and they called Wilson.
When my father heard that I cut myself, he did his own protest. He sat in the wheelchair and he didn't eat, he didn't move, he didn't drink anything.
I'm still feeling that I'm not a human
After this, things happened to my father too. When he first went to Darwin he was in the family camp. He was a single male but he was in the family camp. I had a friend over there in the family camp who was looking after him. I was little bit OK because I knew my friend was helping, but after my fathers protest they sent him to the single camp. In the single camp he was totally alone. There was nobody to help him. When I heard this I tried to talk to immigration about it and tell them that this was not fair, what theyre doing to my father, that my father needs someone to help him. But they didn't answer me, they just forgot about it.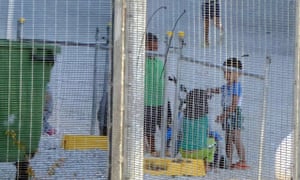 Read more: https://www.theguardian.com/world/australia-books-blog/2017/mar/24/detained-on-nauru-this-is-the-most-painful-part-of-my-story-when-you-realise-no-one-cares
Image: MJ Franklin/ Mashable
George Saunders has a rule for art: "If you do it right, it's almost like this beautiful prism, and no matter what the time is, you can shine a light through it and it will make some sense."
It's an apt description and an excellent way to describe Saunders' newest book Lincoln in the Bardo, a postmodern novel that's both incredibly timely and quintessentially timeless.
Lincoln In The Bardo tells the story of one fateful night in a Georgetown graveyard in 1862. When his son Willie dies, a grief-stricken Abraham Lincoln goes to visit his body three times throughout the course of a night. But unbeknownst to him, he's not the only inhabitant in the graveyard.
The cemetery is also full of ghosts stuck in bardo, the period between death and whatever comes next in the afterlife. Drawn to his father's presence, Willie Lincoln decides to stay in the bardo, starting a fateful battle for the boy's soul.
Told through a chorus of 166 different voices, Lincoln In The Bardo is a perfectly crafted novel about the universal themes of grief, empathy, family and the existential angst of moving on. Do yourself a favor and go read this book ASAP.
This week on the MashReads Podcast, we read and discuss Lincoln in the Bardo with George Saunders himself! Join us as we talk about history, postmodern novels and the power of empathy in literature.
And as always, we close the show with recommendations:
George has a host of book recommendations including: Moonglow by Michael Chebon, Commonwealth by Ann Patchett, Swingtime by Zadie Smith and The Underground Railroad by Colson Whitehead and I Will Bear Witness: A Diary of the Nazi Years, 1933-1941 by Victor Klemperer.
Aliza recommends the audiobook version of Lincoln In The Bardo. "The audiobook for this book, Lincoln In The Bardo, is amazing. All of the 166 different perspectives have a different voice actor; they're all well known celebrities/ big name actors, and they all apparently knocked it out of the park."
Peter recommends rewatching the first John Wick movie (before seeing John Wick: Chapter 2). "What I love so much about that movie is that it all takes place in its own kind of silly world, but it knows it's silly and it's fine being silly."
MJ recommends Kathryn Schulz's 'When Things Go Missing,' a new essay in the New Yorker about grief and the phenomenon of losing things. "It's both a really heartbreaking and emotional essay, but also a masterful one. [Kathryn Schulz] is such a phenomenal writer. I highly recommend you go read this."
We hope you'll join us next week on the podcast as we read and discuss History Is All You Left Me by Adam Silvera with Silvera himself.
And if you're looking for even more book news, don't forget to follow MashReads on Facebook and Twitter.
Read more: http://mashable.com/2017/02/26/mashreads-podcast-lincoln-in-the-bardo-george-saunders/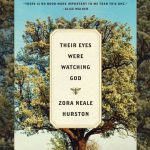 Image: Mashable Composite, HarperCollins
Sometimes the best way to understand the present is to look at the past.
Or at least that's true with Zora Neale Hurston's classic novel Their Eyes Were Watching God. The book was written 80 years ago, but the commentary it makes on race and feminism feels as fresh and contemporary as anything published today.
Their Eyes Were Watching God tells the story of Janie Crawford, a southern woman living in Florida in the early 1900s. When Janie returns to home from an extended time away, she is followed by a wave of gossip about her past. Determined to set the record straight, she tells her life story to her friend Pheoby, recounting her adventures as they relate to her three marriages and how each marriage shaped her into a sharp and fiercely independent woman who must navigate the pressures placed on her as a black woman in the south.
This week on the MashReads Podcast, we read and discuss Zora Neal Hurston's timeless novel Their Eyes Were Watching God. Join us as we talk about the book's portrait of the south, how the book is like The Odyssey by Homer and how Hurston wrote the feminist boss queen we all need right now.
Then, inspired by Their Eyes Were Watching God and Black History Month, we discuss our favorite books by black authors including Americanah by Chimamanda Ngozi Adichie, How To Be Black by Baratunde Thurston and What Is Not Yours Is Not Yours by Helen Oyeyemi.
And as always we close the show with recommendations:
Aliza recommends the Everything, Everything trailer. She also recommends a list of geeky feminist projects after attending the Strand's Galentine's Day event this week including Geek Girl Brunch, an international meetup group that hosts activities for geeky women and Geek Girl Strong, a program and community that combines geekdom with fitness.
Peter recommends The Fifth Season by N.K. Jemisin. "It's really, really, really great. Especially in terms of fantasy… It's a rainbow of people and characters in a way that I have personally have found sendom in a fantasy genre. And it's wonderful and refreshing."
MJ recommends Dear White People, the 2014 movie that inspired the upcoming Netflix series of the same name. "What I loved about this movie is that it felt like a dialogue…Whether you agree with the politics of the characters or not, [the movie] felt like a smart, rich dialogue that we should be having right now."
And if you're looking for a book to sink your teeth into, we recommend History Is All You Left Me by Adam Silvera, which is this month's official MashReads book club book.
If you're looking for even more book news, don't forget to follow MashReads on Facebook and Twitter.
Read more: http://mashable.com/2017/02/18/mashreads-podcast-their-eyes-were-watching-god-zora-neale-hurston/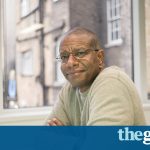 Booker prize winner says presidents rise is not a shock and race relations have improved very little, even under Obama.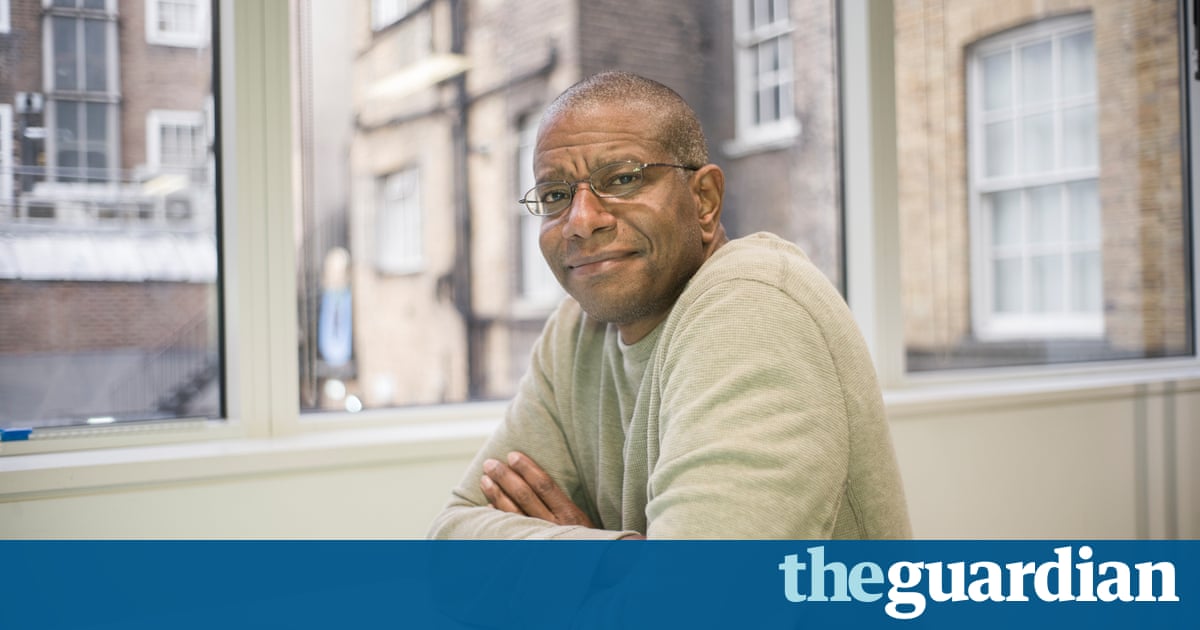 When Donald Trump was being inaugurated, Paul Beatty was lying in bed with his wife, groggy with medication halfway around the world, in Jaipur, India. His book, The Sellout, a sarcastic, complex novel on race relations in the US, was the first American work to win the Man Booker prize, but Beatty, faced by a phalanx of cameras at a press conference at the Jaipur literature festivalon Saturday, refuses to play along and be the voice of black America that the journalists so desperately want him to be.
"I don't claim to offer any special insight," he says. "I read the same newspapers you all do." Reclining on a large sofa hidden from the crowds of literature enthusiasts attending the festival, Beatty slumps as though a dark cloud is hanging over his head. His pessimism about America's future seems to reflect the gloom of many Americans who watched the former reality-TV star take the oath on Friday.
"It's like a big test and it's like, is the world going to fail? [Trumps victory] is so symptomatic of so much thats happening [in the world]. In the States everybody pays attention, because supposedly the States is different. But this xenophobia, this fear, this insecurity, with [Indian prime minister Narendra] Modi here, [Rodrigo] Duterte in the Philippines, they've always been there, but the fact that they're making progress, that's scary."
"Trump's rise is difficult to comprehend," Beatty says. "It's like a diorama on how we do things against our own self- interest," he says. "Despite his misogyny, his rhetoric, 48% of women voted for Trump, 8% of African-Americans."
He muses that many who support Trump do so just to provoke reactions. "I had a friend who was telling me about this friend of hers who she sees as a progressive, nice guy. And for the past month [before the election], he'd been saying pro-Trump things as jokes. And in my head I was like, you know hes not joking. And she was like, you're probably right. He's just testing these trial balloons. And I bet there's so many people like this."
To Beatty, Trump stood out as particularly undignified against the dignified ritual of the inauguration. "It's funny because you have this decorum, and this guy is anything but gracious, anything but. At least Barack Obama has a level of civility that Trump doesn't."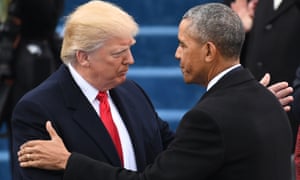 Read more: https://www.theguardian.com/books/2017/jan/22/paul-beatty-trumps-america-has-always-existed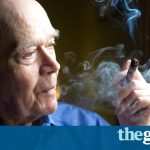 The author on his recovery after a stroke and his fears for a dis-United States.
On 11 June 2011, a few days before his 69th birthday, Jonathan Raban was sitting with his daughter Julia at home in Seattle. He'd felt foggy and out of sorts since waking. Having reheated a casserole, he looked down to see that, try as he might, he couldn't make the knife in his right hand touch the food on his plate.
His voice lifts in remembered surprise. It was very strange. I said to Julia: "I think I'm having a stroke."
He was. A few hours later, Raban was in a hospital in the north of the city, looking at scans of his brain. The stroke was haemorrhagic, and massive: the damage to the right side of his body would be impossible to erase.
Carefully balancing a glass of red wine with his good hand, he gestures down at the wheelchair he now uses. Not quite instantly, but within a very few weeks, I was transformed into an old man. A second later, he concedes gruffly: I did feel pretty happy that I was still alive.
Appropriately for a man best known for his nautical writing, Rabans home feels rather like the upturned hull of a boat, with coffee-coloured redwood beams and a clutter of charts, sailing photos, engravings and mock-ups of the covers of his books. Every so often theres the drone of a seaplane coming in to land.
As soon as he got home from rehab,Raban did what he has always done: he began to write, and to research accounts of other peoples strokes (mostly unreadable, he grunts), English social history, his parents letters; searching for a way to braid the experience with the other skeins of his life.
I remember a doctor came to the rehabilitation ward, about my age, and said: Oh, youre the one who used to be a writer. I told him: Im still a writer, and I intend to write about this.
Raban talks in unhurried, intricately woven sentences, languid vowels barely touched by two decades in the US; it feels a little surreal to encounter him here in the Pacific Northwest. But Seattle, he goes on to explain, is as close to a home as he has found. Born in Norfolk in 1942 and educated at the University of Hull where he became friendly with Philip Larkin he started out as an academic. But as his anthology-cum-memoir For Love and Money (1989) attests, he lasted only a few years, writing fiction and journalism during University of East Anglia vacations and trying to gain a ticket of entrance to the city at the end of the line. He launched himself as a freelance writer in London in 1969, lodging with the poet Robert Lowell and becoming part of the bibulous in-crowd that centred on Ian Hamiltons magazine New Review.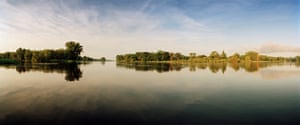 Read more: https://www.theguardian.com/books/2016/dec/30/jonathan-raban-author-recovery-stroke-fears-dis-united-states
From an acclaimed novel to an immersive theater experience, the divisive sexual practice made a comeback in art amid heightened anxiety over sex and gender.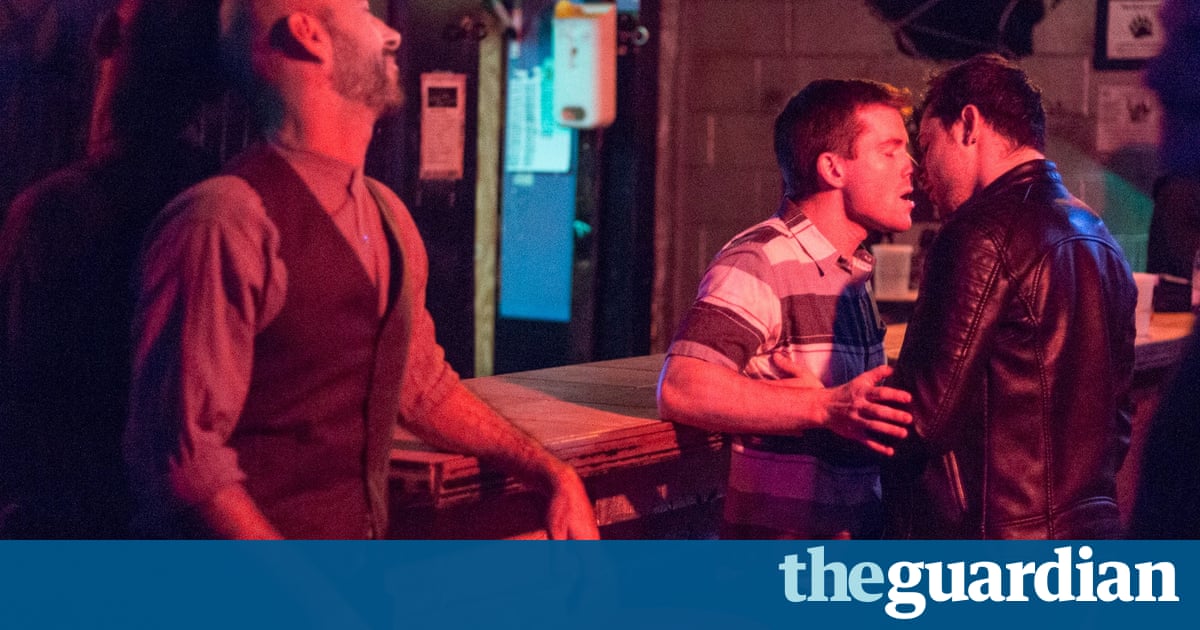 On a Saturday afternoon shortly before Christmas, I found myself in the dungeon-like basement of a sex club in Manhattan to see a site-specific performance called Adonis Memories. It was an immersive theater experience based upon oral histories with patrons of the Adonis movie theater, the once opulent movie house-turned-gay porn theater located off Times Square in the 70s and 80s. In its day the Adonis epitomized hedonistic group viewing of pornography, the kind of place where gay, queer and straight men could watch hardcore films together. Meanwhile, just offscreen, it was anything goes between the men in the audience, especially in the theaters infamous balcony.
The performance, the brainchild of Alan Bounville, a theater artist and activist, makes the audience contend with the gay art of cruising: the practice of fleeting sex between men, usually anonymously and without exchanging names, often in semi-public indoor spaces (bathrooms, saunas) or outdoors (rest stops, forests). Audience members watched actors re-enact Adonis patrons cruising each other, and made them complicit by having them follow the action around the space, deciding what they watched and what they didnt.
Cruising has been having something a moment in art over the past year or so, though its not as if it hasn't been depicted in fiction and non-fiction for some time. The act has received heavy criticism for depicting gay life as deviant and inherently dangerous. The late George Michael was outed when he engaged in a lewd act in Beverly Hills in 1998, and Republican senator Larry Craig was lambasted in media in 2007 when he tapped his right foot, which an officer said was recognized as a signal used by persons wishing to engage in lewd conduct.
The shame was viscerally reinforced in the 1980 William Friedkin movie Cruising, in which Al Pacino must go undercover in the world of homosexual sadomasochistic sex he is assigned to infiltrate to investigate a string of murders. As Roger Ebert noted, the films controversial production did not just alarm conservatives but also the New York gay community [which] rose up in protest, worried the film would present a distorted view of gay life. It would imply the small subculture of S&M was more prevalent than it is, and that, if gays were into violence, attacks on them would somehow be justified. (James Franco was behind a less-seen riff on Friedkins film, Interior. Leather. Bar., in 2013.)
But the art of cruising is not simply about shame and self-hatred; it can also be a space of exploration and connection, as queer literature and art have reflected more recently. Its at the heart of Garth Greenwells much-lauded novel from earlier this year, What Belongs To You, in which an unnamed American narrator becomes obsessed with a sex worker named Mitko he meets in a bathroom in Bulgaria. Everything about their relationship is in the context of sex, and as Mitko and the narrator get to know one another, Greenwell presents gay male life through the prism of their complicated sex lives, moments of intimate partner violence, and the risk of sexuality transmitted disease.
That a book about cruising has been so welcomed by mainstream readers and critics, and featured on best of lists is pretty stunning. As Greenwell discussed in January, its been considered impolite to discuss not just in front of straight people, but also within gay circles until now.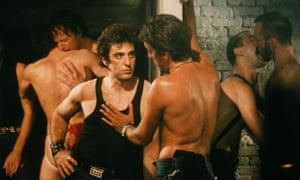 Read more: https://www.theguardian.com/culture/2016/dec/29/cruising-gay-culture-2016
Author of the classic 1970's novel Watership Down, the allegorical tale of a colony of rabbits.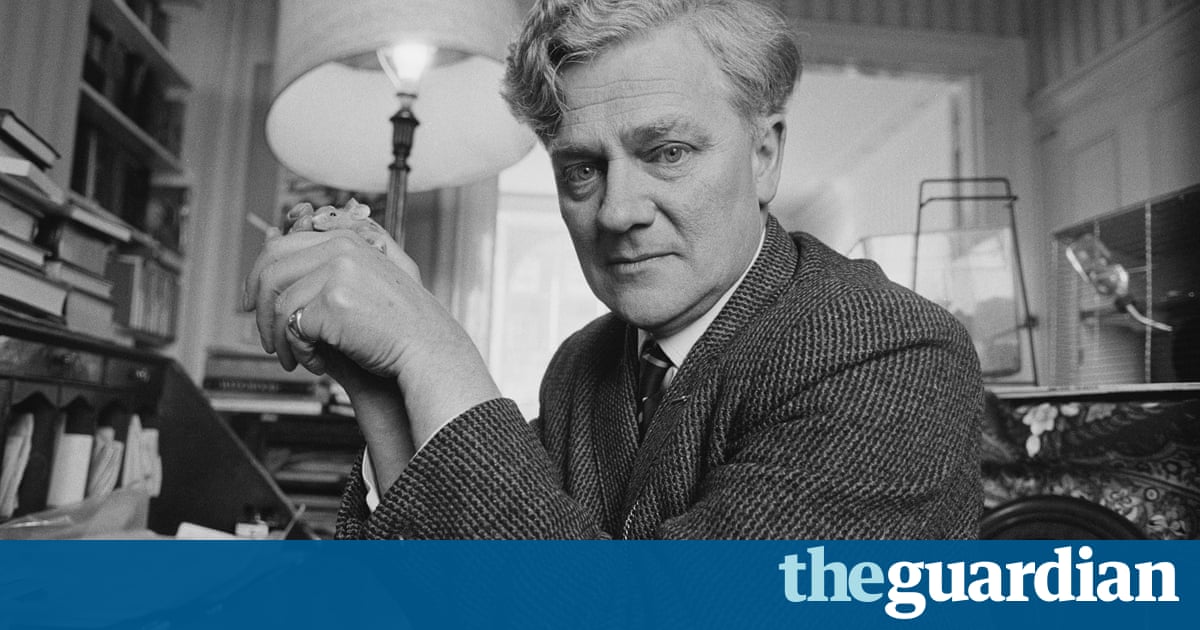 Richard Adams, who has died aged 96, was the author of one of the most successful books of the 1970s. Published in 1972, Watership Down, Adams' story about a colony of rabbits travelling across the country in search of a better home in the Berkshire Downs when their burrow is destroyed, became a cult novel, with a crossover readership.
Despite being published as an adult book, Watership Down won the two most distinguished childrens book prizes, the Carnegie medal and the Guardian childrens book prize, and sold more than 100,000 copies in Britain in its first year of publication. Unlike some such instant successes, Watership Down was not just a book of its time; it is now firmly established as a classic and has sold more than 50m copies worldwide.
The story of the publication of Watership Down is an example of the quirky nature of publishing. As a manuscript of more than 200,000 words, it was turned down by all of the major publishers and many of the smaller ones, before Rex Collings, a small independent company, picked it up. From the moment of publication, it was widely hailed as an exceptional title and almost instantly became a bestseller. At one point, it held the record for the highest sum paid for paperback rights. Its mass success and cult status was furthered by its subsequent adaptation in 1978 to animated cartoon film, with a soundtrack that included the hit single Bright Eyes.
The origins of Watership Down lay in stories Adams wrote down to entertain his daughters on long car journeys, based on his observation of rabbits from the train window on his daily commute to work. However, Adams himself did not categorise it as a childrens book. Once published, its evocation of the English countryside (the Downs near Adamss home), combined with its detailed descriptions of rabbit society much taken from RM Lockleys The Private Life of the Rabbit (1964) which includes a sharply observed study of leadership through the characters of Fiver, Bigwig and Hazel, made it as much a political allegory as a simple adventure story.
Son of Evelyn Adams, a country doctor, and his wife, Lilian (nee Button), Richard was born in Newbury, and brought up in Berkshire. He was educated at Bradfield college, Berkshire, and Worcester College, Oxford, where he studied history for two years until he was called up in 1940. He served in the Royal Army Service Corps in Palestine, Europe and the far east before returning to Oxford in 1946 to finish his studies. Adams then joined the civil service, where he worked in the Ministry of Housing and Local Government and in the Department of the Environment, before becoming a full-time writer in 1974 after the success of his first book.
Subsequent books followed quickly, including Shardik (1974), the story of a hunter and a giant bear, which was particularly poorly received by readers wanting more Watership Down; The Tyger Voyage (1976), a picture book in verse with illustrations by Nicola Bayley; and The Plague Dogs (1977). None had the same success as the tale about rabbits.
Adams was elected a fellow of the Royal Society of Literature in 1975 and held posts as writer in residence at both the University of Florida (1975) and Hollins University in Virginia (1976). He continued to write for both adults and children. He revisited Watership Down in Tales from Watership Down (1996) and contributed a short story to Gentle Footprints: A Collection of Animal Stories, which was published to raise funds for the Born Free Foundation in 2010, just before his 90th birthday.
For almost all his writing, Adams drew on his deep affection for the countryside and the wildlife that lives in it that was formed during his childhood. In his autobiography, The Day Gone By (1990), he describes how, as a child, he lost his heart twice, once to the River Kennet and once to the Downs, of which he writes: I cant remember ever to have done anything anything at all more delightful than walking on the crest of the Downs, looking away to the purple, heat-rimmed edge of the horizon.
Adams was invited to become president of the Royal Society for the Prevention of Cruelty to Animals in 1980, having been a lifelong campaigner for animal welfare and an active member of the society, including taking part in a lecture tour in Canada in 1977 to drum up opposition to the hunting of baby seals. In a subsequent RSPCA members watchdog publication Adams was described as giving a stirring and inspiring speech as president elect, , but his time at the RSPCA was short lived.
Already going through a turbulent time internally, as traditionalists and modernisers fought and tried to put right the 1m deficit that had accrued, the RSPCA council voted to shorten Adamss term of office as president and he resigned in protest. He later commented angrily that senior members of the council were more interested in their own careers than in the welfare of animals.
He continued to be honoured for his work throughout his life, and was the recipient of the inaugural Whitchurch arts award in 2010, given by the Hampshire town in which he lived in later years. Earlier this year, it was announced that the BBC planned a new adaptation of Watership Down for release in 2017.
Adams married Elizabeth Acland in 1949, and they had two daughters, Juliet and Rosamond. They all survive him.
Richard George Adams, writer, born 9 May 1920; died 24 December 2016
Read more: https://www.theguardian.com/books/2016/dec/27/richard-adams-obituary