We think we are escaping ourselves when we read literature, but we might be going deeper into our interior worlds through the therapy of reading.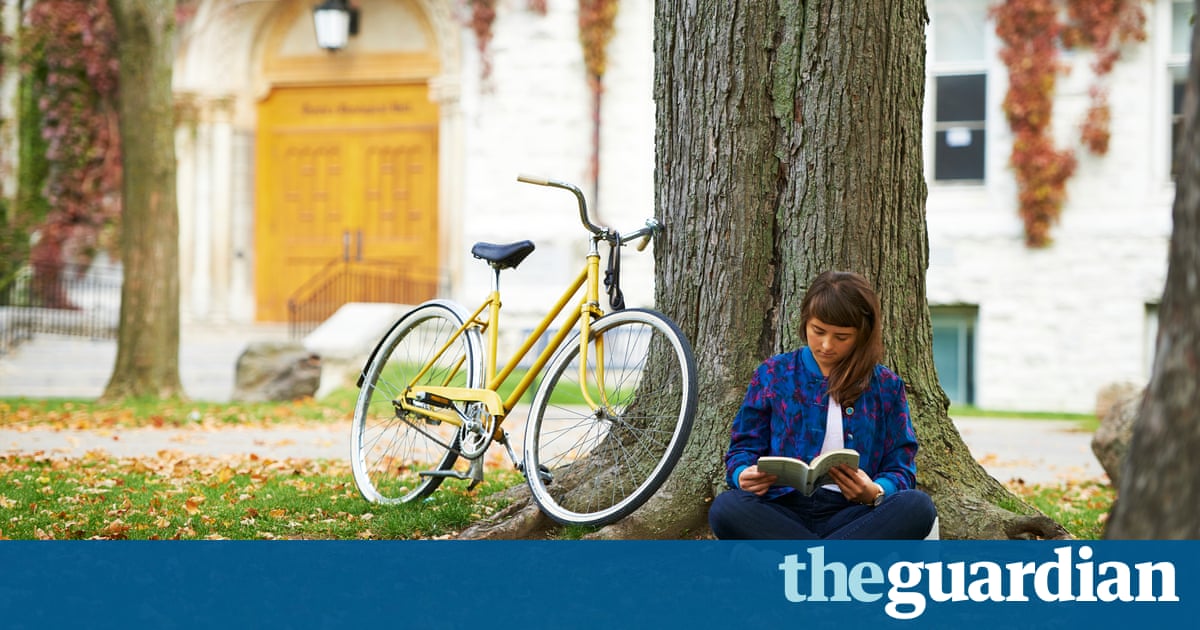 The understanding that literature can comfort, console and heal has been around since the second millennium BC; it is no coincidence that Apollo was the god of medicine as well as poetry.
As a bibliotherapist, I'm interested in the therapeutic value stories have to offer us, particularly during times of stress. Here the intent around reading is different; the value of the story lies solely in our emotional response to it.
One of the greatest arguments for using literature as therapy was posited by the Renaissance essayist Michel de Montaigne, who believed there were three possible cures for loneliness: have a lover, have friends and read books. But he argued sexual pleasure is too fleeting and betrayal too common, and while friendship was better it always ended with death. Therefore, the only therapy that could endure through life was the companionship of literature.
Why were the ancient Greeks and Romans right to suppose literature heals the soul? Why did Montaigne trust we could endure loneliness through a lifelong relationship with books? Why, despite all the distractions of modern life, do books still get published and writers festival events get sold out? The answer lies in the power of stories.
Stories have been around since time began; they tell us what it is to be human, give us a context for the past and an insight towards the future. A narrators voice replaces our stressed, internal monologue and takes us out of our life and into the world of a story. Paradoxically, we think we are escaping ourselves but the best stories take us back deeper into our interior worlds. Freud, who believed the reading cure came before the talking cure, once wrote that wherever he went he discovered a poet had been there before. It is difficult to access emotional language and this is why we have writers. They remind us of the universality and timelessness of emotions, helping us better understand our own.
What stories have shaped you? It's a question worth reflecting on, as this shaping is often subconscious. The act of making it conscious will allow your future reading to perhaps have a different intent; you will be reading your life from now on, allowing you to live it more fully and better understand it.
Recently, more studies are telling us what the ancient Greeks and Romans already knew: reading improves our mental health. In 2009, research out of the University of Sussex found reading could reduce stress levels by 68%, working better at calming nerves than listening to music, going for walks or having a cup of tea. Subjects only had to read silently for six minutes to slow down the heart rate and ease tension in muscles.
A 2013 study found reading literary fiction can help you become more empathetic, by giving you the experience of being emotionally transported to other places and relating to new characters. Other studies have shown reading can improve sleep quality and ease mild symptoms of depression and anxiety.
As a bibliotherapist, I am continually reminded that all forms of literature can help people in all sorts of ways. A person who is grieving may need a predictable plot and an ordered fictional world; a man searching for direction or coming to terms with retirement may need a novel that reflects and explores the transience of life; a mother of young children may reach for a novel that illustrates the arc of life and reminds her she is in just one albeit messy and tiring chapter for now.
Sometimes it is not the content of the stories themselves but just knowing you have control by choosing to read or listen that provides the calming effect. All stories offer a safe, contained world with a beginning, middle and end. We have the power of when to start or stop and choose how long we stay in this story's world.
Time spent listening to authors talk about their work and their own understanding of the power of literature also allows us, as readers, to reflect on stories that have shaped us.
:Why do stories matter so terribly to us, that we will offer ourselves up to, and later be grateful for, an experience that we know is going to fill us with grief and despair?" questions Helen Garner in her latest collection, Everywhere I Look.
Robert Dessaix, in his memoir What Days Are For, explores narrative as an optimistic form: "Is that why I'm reading a novel in the first place? It's not a Pollyanna-ish form, it's not devoid of unravellings and pain, but it's optimistic in the sense that you keep turning the pages, one after the other in the hope of something transforming happening. Isn't that it? In the hope of a transforming answer to your particular questions."
Both authors are exploring their identity as readers and the impact reading can have. The writers festival is more than an event celebrating authors; it also celebrates the power of literature and the power of you, the reader.
Read more: https://www.theguardian.com/commentisfree/2017/may/24/have-a-lover-have-friends-read-books-said-montaigne-he-was-right-about-one-of-them
New film tells story of Jane Jacobss battle's against the wealthiest developers in the city.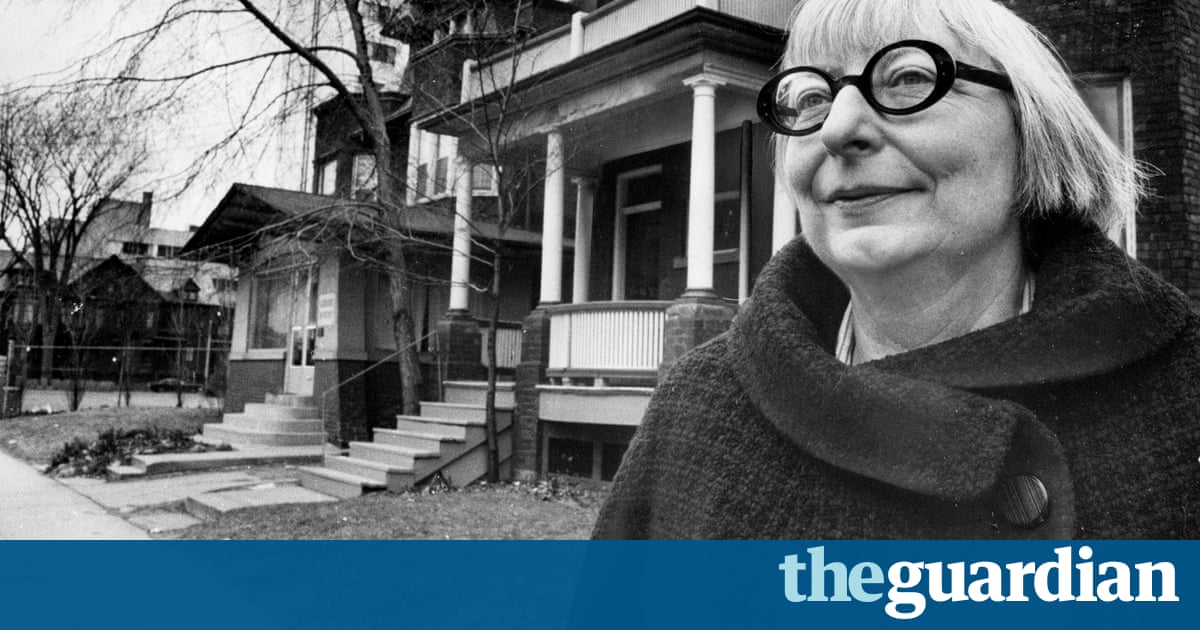 She was a beaky, bespectacled architecture writer, hardly a figure likely to ignite protests that changed the shape of one of the worlds great cities. Yet such is the legend of Jane Jacobs and her bitter struggles to preserve the heart of New York from modernisation that a film charting her astonishing victories over some of the most powerful developers in the US is set to inspire a new generation of urban activists around the world.
Citizen Jane: Battle for the City tells the story of Jacobs, author of The Death and Life of Great American Cities, who made herself the bane of New Yorks powerful city planners from the 1950's to 1970's. Her nemesis was Robert Moses, the city's powerful master builder and advocate of urban renewal, or wholesale neighbourhood clearance what author James Baldwin termed negro removal.
Moses dismissed the protesters as a bunch of mothers, and attempted to ignore their efforts to attract wider attention, which included taping white crosses across their glasses in the style of Jacobs.
But through a combination of grassroots activism, fundraising and persistence, Jacobs blocked Moses and successive city overlords from running Fifth Avenue through the historic Washington Square, tearing down much of SoHo and Little Italy to make way for a billion-dollar expressway, and building a six-lane highway up Manhattans west side.
"Some issues you fight with lawsuits and buy time that way," she later wrote. "With others, you buy time by throwing other kinds of monkey wrenches in. You have to buy time in all these fights. The lawsuit is the more expensive way."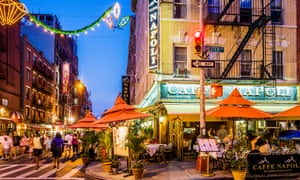 Read more: https://www.theguardian.com/film/2017/apr/22/jane-jacobs-people-power-saved-old-new-york-architecture-grassroots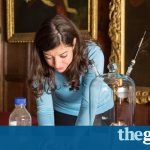 Cocoa, wood, rusks every book has a distinctive smell. And each smell says something about how and when it was made, and where it has been.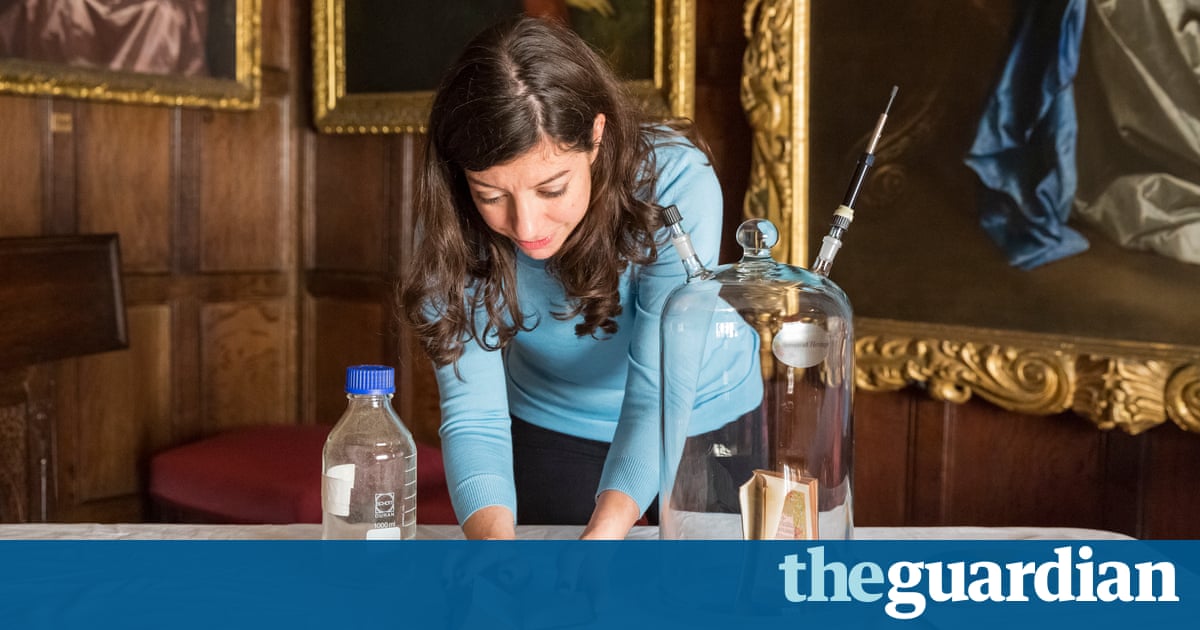 What does it mean to experience a book? To a bibliophile such as Alberto Manguel, smell plays an important part. In a talk at the British Library this week, the one-time protege of Jorge Luis Borges and director of the National Library of Argentina said he was particularly partial to old Penguin paperbacks, which he loved for their odour of fresh rusk biscuits.
Audience members responded with their own sense impressions. Peter, a pensioner, said he experienced books as smelling of salt and pepper that dryness when you open the cupboard with a touch of the sea, while 46-year-old Donna confessed that she had recently bought a book for her young son partly because it smelled of the rain.
To conservators and historians, smell has always played an important role in assessing the origin and condition of historic books, and in working out how to look after them. I have no vocabulary to define this, but there is a curious warm leathery smell to English parchment, unlike the sharper, cooler scent of Italian skins, wrote the Cambridge University don and librarian Christopher de Hamel in his bestselling Meetings with Remarkable Manuscripts.
But that lack of vocabulary could be about to change, thanks to a groundbreaking project by researchers at UCL Institute for Sustainable Heritage, who have devised a way of relating such apparently subjective descriptions directly to the chemical composition of books. In a paper published this week in the journal Heritage Science, Cecilia Bembibre and Matija Strli describe how they analysed samples from an old book, picked up in a second-hand shop, and developed a historic book odour wheel, which connects identifiable chemicals with peoples reactions to them.
Using fibres from the novel, they produced an extract of historic book, which was presented to 79 visitors to Birmingham Museum and Art Gallery. Chocolate, cocoa or chocolatey were the most frequent words used to describe the smell of a copy of French writer Bernard Gassets 1928 novel Les Chardons du Baragan, followed by coffee, old, wood and burnt.
From the analytical perspective, and given that coffee and chocolate come from fermented/roasted natural lignin and cellulose-containing product, they share many VOCs (volatile organic compounds) with decaying paper, wrote the researchers, who combined the results with those of earlier research projects, such as studies of a 1940s visitors book at the National Trusts Knole House in Kent. Their study also took them beyond books themselves, to the places in which many of them are read: libraries. In another experiment, they asked visitors to the Wren Library in St Pauls cathedral to describe what the library smelled like to them. Everyone described its smell as woody, while 86% also experienced it as smoky, 71% as earthy and just under half (41%) reported the scent of vanilla all smells associated with particular chemicals in old books.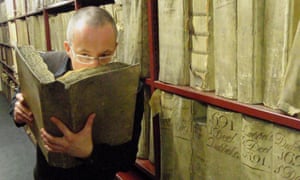 Read more: https://www.theguardian.com/books/2017/apr/07/the-smell-of-old-books-science-libraries