New film tells story of Jane Jacobss battle's against the wealthiest developers in the city.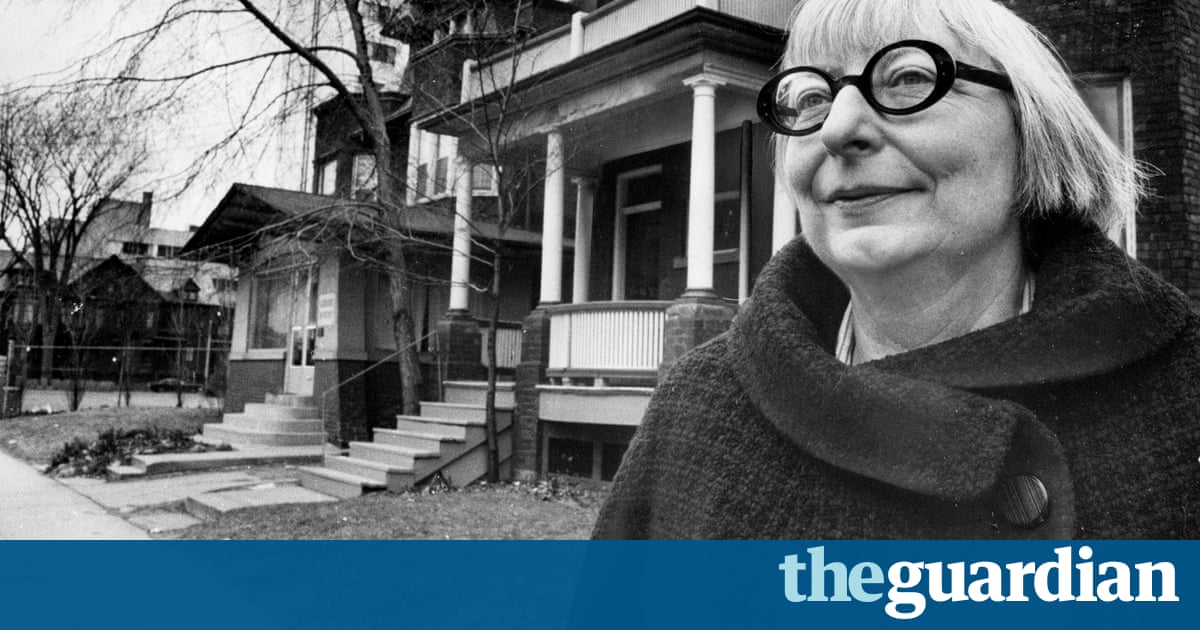 She was a beaky, bespectacled architecture writer, hardly a figure likely to ignite protests that changed the shape of one of the worlds great cities. Yet such is the legend of Jane Jacobs and her bitter struggles to preserve the heart of New York from modernisation that a film charting her astonishing victories over some of the most powerful developers in the US is set to inspire a new generation of urban activists around the world.
Citizen Jane: Battle for the City tells the story of Jacobs, author of The Death and Life of Great American Cities, who made herself the bane of New Yorks powerful city planners from the 1950's to 1970's. Her nemesis was Robert Moses, the city's powerful master builder and advocate of urban renewal, or wholesale neighbourhood clearance what author James Baldwin termed negro removal.
Moses dismissed the protesters as a bunch of mothers, and attempted to ignore their efforts to attract wider attention, which included taping white crosses across their glasses in the style of Jacobs.
But through a combination of grassroots activism, fundraising and persistence, Jacobs blocked Moses and successive city overlords from running Fifth Avenue through the historic Washington Square, tearing down much of SoHo and Little Italy to make way for a billion-dollar expressway, and building a six-lane highway up Manhattans west side.
"Some issues you fight with lawsuits and buy time that way," she later wrote. "With others, you buy time by throwing other kinds of monkey wrenches in. You have to buy time in all these fights. The lawsuit is the more expensive way."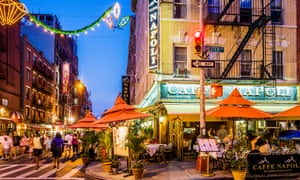 Read more: https://www.theguardian.com/film/2017/apr/22/jane-jacobs-people-power-saved-old-new-york-architecture-grassroots
Author of the classic 1970's novel Watership Down, the allegorical tale of a colony of rabbits.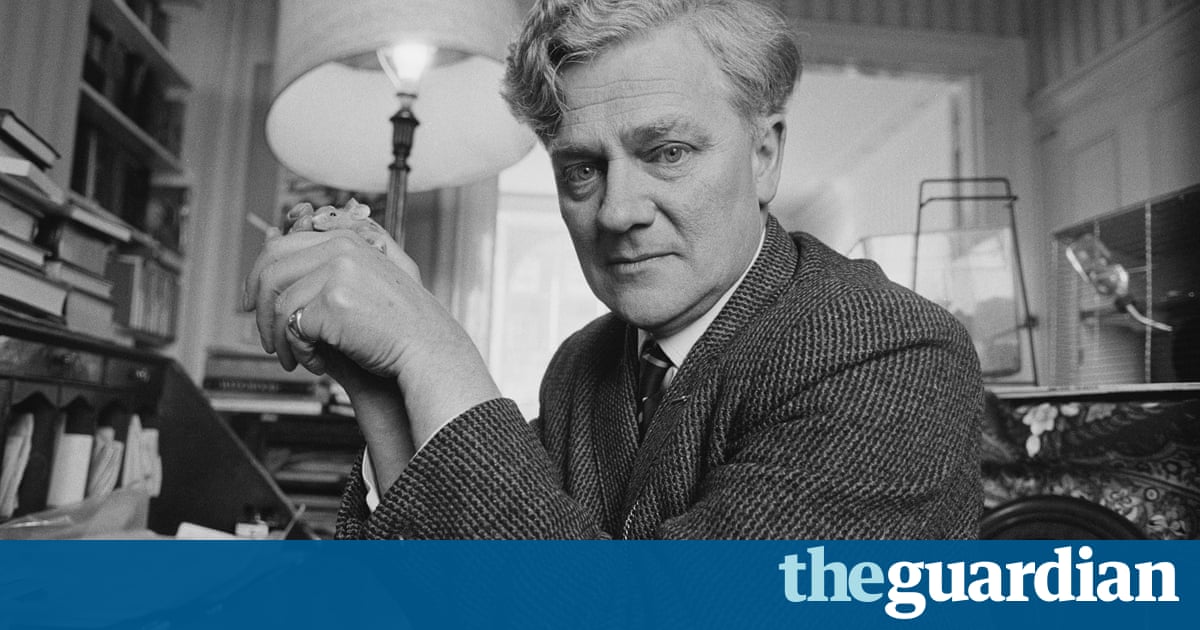 Richard Adams, who has died aged 96, was the author of one of the most successful books of the 1970s. Published in 1972, Watership Down, Adams' story about a colony of rabbits travelling across the country in search of a better home in the Berkshire Downs when their burrow is destroyed, became a cult novel, with a crossover readership.
Despite being published as an adult book, Watership Down won the two most distinguished childrens book prizes, the Carnegie medal and the Guardian childrens book prize, and sold more than 100,000 copies in Britain in its first year of publication. Unlike some such instant successes, Watership Down was not just a book of its time; it is now firmly established as a classic and has sold more than 50m copies worldwide.
The story of the publication of Watership Down is an example of the quirky nature of publishing. As a manuscript of more than 200,000 words, it was turned down by all of the major publishers and many of the smaller ones, before Rex Collings, a small independent company, picked it up. From the moment of publication, it was widely hailed as an exceptional title and almost instantly became a bestseller. At one point, it held the record for the highest sum paid for paperback rights. Its mass success and cult status was furthered by its subsequent adaptation in 1978 to animated cartoon film, with a soundtrack that included the hit single Bright Eyes.
The origins of Watership Down lay in stories Adams wrote down to entertain his daughters on long car journeys, based on his observation of rabbits from the train window on his daily commute to work. However, Adams himself did not categorise it as a childrens book. Once published, its evocation of the English countryside (the Downs near Adamss home), combined with its detailed descriptions of rabbit society much taken from RM Lockleys The Private Life of the Rabbit (1964) which includes a sharply observed study of leadership through the characters of Fiver, Bigwig and Hazel, made it as much a political allegory as a simple adventure story.
Son of Evelyn Adams, a country doctor, and his wife, Lilian (nee Button), Richard was born in Newbury, and brought up in Berkshire. He was educated at Bradfield college, Berkshire, and Worcester College, Oxford, where he studied history for two years until he was called up in 1940. He served in the Royal Army Service Corps in Palestine, Europe and the far east before returning to Oxford in 1946 to finish his studies. Adams then joined the civil service, where he worked in the Ministry of Housing and Local Government and in the Department of the Environment, before becoming a full-time writer in 1974 after the success of his first book.
Subsequent books followed quickly, including Shardik (1974), the story of a hunter and a giant bear, which was particularly poorly received by readers wanting more Watership Down; The Tyger Voyage (1976), a picture book in verse with illustrations by Nicola Bayley; and The Plague Dogs (1977). None had the same success as the tale about rabbits.
Adams was elected a fellow of the Royal Society of Literature in 1975 and held posts as writer in residence at both the University of Florida (1975) and Hollins University in Virginia (1976). He continued to write for both adults and children. He revisited Watership Down in Tales from Watership Down (1996) and contributed a short story to Gentle Footprints: A Collection of Animal Stories, which was published to raise funds for the Born Free Foundation in 2010, just before his 90th birthday.
For almost all his writing, Adams drew on his deep affection for the countryside and the wildlife that lives in it that was formed during his childhood. In his autobiography, The Day Gone By (1990), he describes how, as a child, he lost his heart twice, once to the River Kennet and once to the Downs, of which he writes: I cant remember ever to have done anything anything at all more delightful than walking on the crest of the Downs, looking away to the purple, heat-rimmed edge of the horizon.
Adams was invited to become president of the Royal Society for the Prevention of Cruelty to Animals in 1980, having been a lifelong campaigner for animal welfare and an active member of the society, including taking part in a lecture tour in Canada in 1977 to drum up opposition to the hunting of baby seals. In a subsequent RSPCA members watchdog publication Adams was described as giving a stirring and inspiring speech as president elect, , but his time at the RSPCA was short lived.
Already going through a turbulent time internally, as traditionalists and modernisers fought and tried to put right the 1m deficit that had accrued, the RSPCA council voted to shorten Adamss term of office as president and he resigned in protest. He later commented angrily that senior members of the council were more interested in their own careers than in the welfare of animals.
He continued to be honoured for his work throughout his life, and was the recipient of the inaugural Whitchurch arts award in 2010, given by the Hampshire town in which he lived in later years. Earlier this year, it was announced that the BBC planned a new adaptation of Watership Down for release in 2017.
Adams married Elizabeth Acland in 1949, and they had two daughters, Juliet and Rosamond. They all survive him.
Richard George Adams, writer, born 9 May 1920; died 24 December 2016
Read more: https://www.theguardian.com/books/2016/dec/27/richard-adams-obituary
A two-hander about a confrontation between a woman and the man who sexually abused her as a child fails to deliver on its intriguing promise.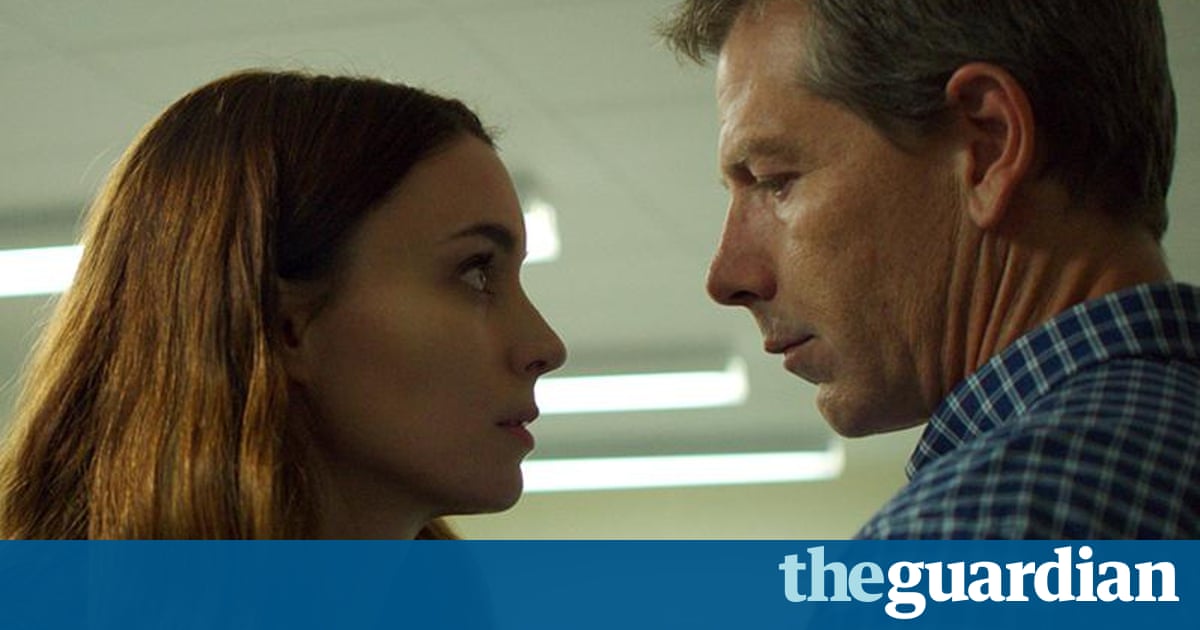 The challenge with transforming a stage production into a movie is the need to provide enough of a justification as to why the move was necessary. The differences between the two mediums and the benefits and restrictions they both provide mean that an adaptation, either way, can be fraught with difficulty. Its even tougher when youre dealing with a two-hander, a common theatrical construct that can feel less at home on the big screen.
David Harrowers play Blackbird, most recently performed on stage by Jeff Daniels and Michelle Williams, is a tightly focused drama essentially based in just one room. Its big screen incarnation, from first-time director Benedict Andrews, is an attempt to expand upon this claustrophobic set-up and initially at least, it succeeds.
Una (Rooney Mara) is a young woman living in suburban middle England with her mother, haunted by a mysterious past that sees her drinking and having casual sex with strangers. Shes transfixed by a photograph of a figure from her past and it leads her to a factory where she tracks down Ray (Ben Mendelsohn), except that hes now called Peter. Hes alarmed, angry and even frightened by the unannounced visit and we soon learn why: he sexually abused her when she was 13 and shes convinced that theyre in love.
Aware of the inherent staginess of the material, Andrews throws in flashbacks and some nice visual flourishes to give the story a more cinematic feel and the slow-burn drama works nicely for a while. Mara and Mendelsohn have a compellingly toxic chemistry together and their initial confrontation is intriguingly tense. But once were locked into the meat of the story, the film has nowhere else to go, at least anywhere thats of interest and the pace becomes laborious as their discussions turn repetitive.
Mara is as always, a self-assured and fascinating presence, but a distracting, off-key British accent jars and while she gives herself to the film, the film gives her little in return. Theres an interesting and daring conceit here, of a woman who believes that the man who sexually abused her might also be her soulmate. But the subversive victim narrative, explored with far more bite in Paul Verhoevens new thriller Elle, ultimately fizzles out and investment in what happens to the pair becomes increasingly difficult with attempts to de-stage the story bordering on desperate. A convoluted business sub-plot and a sorely underwritten role for the talented Riz Ahmed eventually lead to an underwhelming ending that toys with tired psycho-thriller conventions as Maras character becomes just another crazy woman.
There are two undeniably talented actors here and theyre matched with an initially interesting set-up but its not one that feels suited to the big screen, at least in this iteration. Una is a character and a story that fails to engage and the argument for its existence as a film is a sadly unsuccessful one.
Read more: https://www.theguardian.com/film/2016/sep/03/una-review-rooney-mara-and-ben-mendelsohn-child-abuse-drama-is-stagey-disappointment
The real mystery of this 1930s cult thriller is not its murder, but the identity of its writer. So, asks Jonathan Coe, who was Cameron McCabe and what were the facts behind his fiction?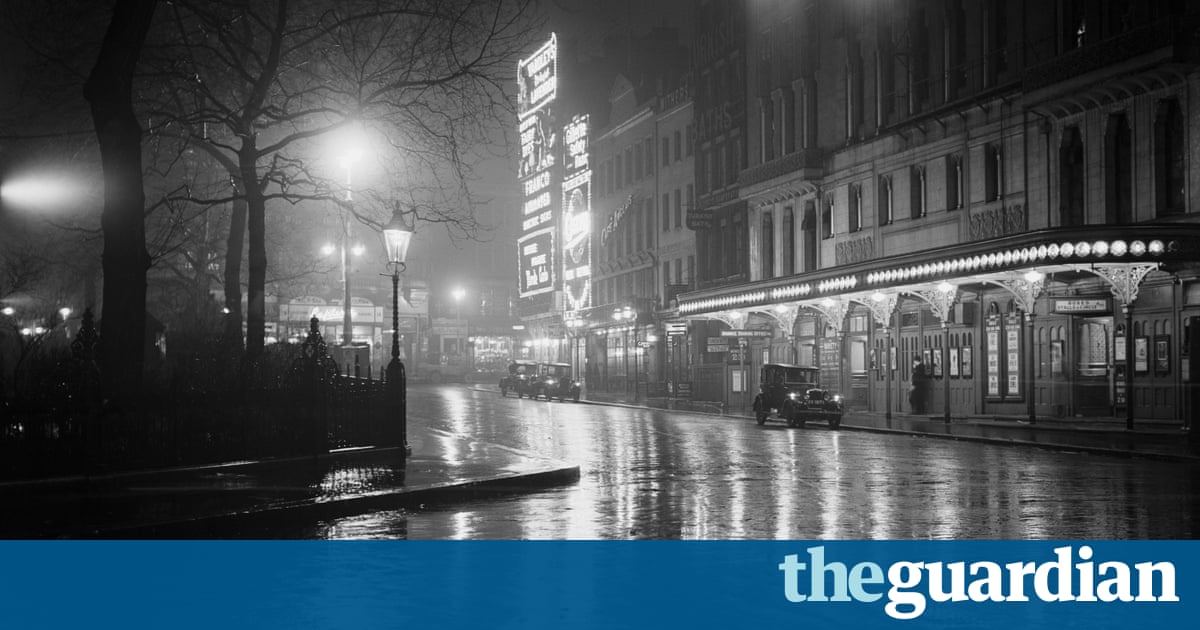 This extraordinary work of postmodern fakery from the golden age of detective fiction was last reprinted 30 years ago, and in the intervening decades has acquired a legendary status. Introducing the book to those who havent read it yet, without revealing too many of its various secrets, is not an easy task.
It would be a terrible breach of protocol, after all, to give away the ending of a mystery story; and yet it would be hard to decide, in any case, what the ending of The Face on the Cutting-Room Floor actually is one of the books many peculiar qualities being that the enigmas surrounding it do not come to a halt on the final page.
In this novel, reality and fiction bleed into one another in the most disorientating way. Of course its on one of its levels a murder story, so I will not do anything so crass as to reveal the identity of the murderer; but the identity of the author which lay hidden for more than 30 years after publication is in some ways the central mystery, and the more intriguing one. There seems to have been no particularly feverish rush of speculation when the name Cameron McCabe appeared on the British crime-writing scene, for the first and last time, in 1937, even though several reviewers remarked on the unusual nature of his book.
It was enthusiastically reviewed by Ross McLaren and Herbert Read, who called it a detective story with a difference. Mention was made of the fact that the story did not proceed or indeed resolve according to the normal rules of detective fiction; that the authors name was also the name of the principal character, and that the concluding fifth of the book was in fact an epilogue, purportedly written by a journalist friend of the narrators, commenting on its literary qualities and setting it within the context of recent trends in crime writing.
But just as much attention was focused on the story, which centres on an act of murder at an unnamed London film studio. An actor called Estella Lamare, already effectively killed off by a vindictive producer who has decided to excise her role completely from his latest picture, is found dead in the cutting room: her death has been captured on film by an automatic camera but the reel has gone missing. The subsequent investigation ranges from the streets around Kings Cross to the nightclubs of Soho, from tranquil, verdant Bloomsbury to the docks of the East End.
If Cameron McCabe was praised for the originality of his first entry into the crime genre, and for his novels strong sense of place, reviewers might have been surprised, and even more impressed, had they learned upon whom they were bestowing their acclaim. For the author of The Face on the Cutting-Room Floor was only 22 years old when it was published and just four years earlier he had barely been able to speak a word of English.
His name was Ernst Wilhelm Julius Bornemann subsequently anglicized to Ernest Borneman and he had arrived in London as a communist refugee from Nazi Germany in 1933. In Berlin he had already made the acquaintance of Bertolt Brecht and worked for Wilhelm Reichs Socialist Association for Sexual Counselling and Research. Somewhere along the way, either in Germany or London or both, he also worked as a film editor and acquired a reputation as a virtuoso of the cutting room. Borneman was widely read in European literature and, once settled in London, wasted no time bringing himself up to speed with developments in English-language writing, discovering a particular affinity with Hemingway and Joyce, not to mention American crime writers such as Carroll John Daly and Dashiell Hammett. This presumably explains the distinctive, sometimes highly eccentric style of The Face on the Cutting-Room Floor, which despite being set in an English film studio of the 1930s (which evokes images, perhaps, of genteel musical comedies performed in perfect RP accents), combines laconic, hardboiled dialogue with extended stream-of-consciousness passages, all filtered through the skewed phraseology of someone whose acquisition of English was still, to some extent, a work in progress.
Borneman was a man of formidable intelligence who, like many a postmodern writer before and after him, loved the narrative energies of crime fiction while wanting to remain aloof from its conventions and simplicities. This is the tension that explains, I think, the formal idiosyncrasies of The Face on the Cutting-Room Floor.
It begins briskly enough, with a crisp, punchy dialogue between narrator McCabe and producer Bloom, followed by an important chance encounter with a stranger outside Kings Cross station, on one of those last evenings in November with the feel of July or August and the sky orange and heavy. We then get a long and evocative sequence following our hero on a nights adventures through bohemian Soho, and then there is the discovery of the murder itself, the next morning. After that, however, things start to get weird. You keep expecting the story to move forward and it doesnt, really.
Inspector Smith of Scotland Yard turns up to take over the case and we are drawn into a protracted battle of wills (alternately referred to as a fight and a game) between him and McCabe. The minutest details of the case who saw what, who was where and at what time are combed over again and again. Hardly any clues are offered, or deductions made. The story starts to become an exercise in reconciling different perceptions of the same event.
And then there is the epilogue. The idea of bringing in a (fictional) literary critic to offer an assessment of the manuscript doesnt exactly suggest that McCabe is a disciple of Dorothy L Sayers or Raymond Chandler: instead it calls to mind Alasdair Gray and his slippery creation Sidney Workman, who often pops up at the end of Grays novels to provide a commentary and footnotes. And when McCabes critic starts making general observations about the crime genre, such as The possibilities for alternative endings to any detective story are infinite, we are reminded that only two years separate The Face on the Cutting-Room Floor from that true masterpiece of early postmodernism, Flann OBriens At Swim-Two-Birds, whose opening paragraph concludes: One beginning and one ending for a book was a thing I did not agree with. A good book may have three openings entirely dissimilar and inter-related only in the prescience of the author, or for that matter one hundred times as many endings.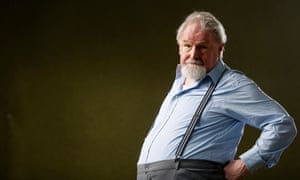 Read more: https://www.theguardian.com/books/2016/sep/02/whodunnit-and-whowroteit-the-strange-case-of-the-face-on-the-cutting-room-floor
The writer-director has mined the darkest of subjects from stalking to rape to paedophilia. In Wiener-Dog he turns his attention to dachshunds and death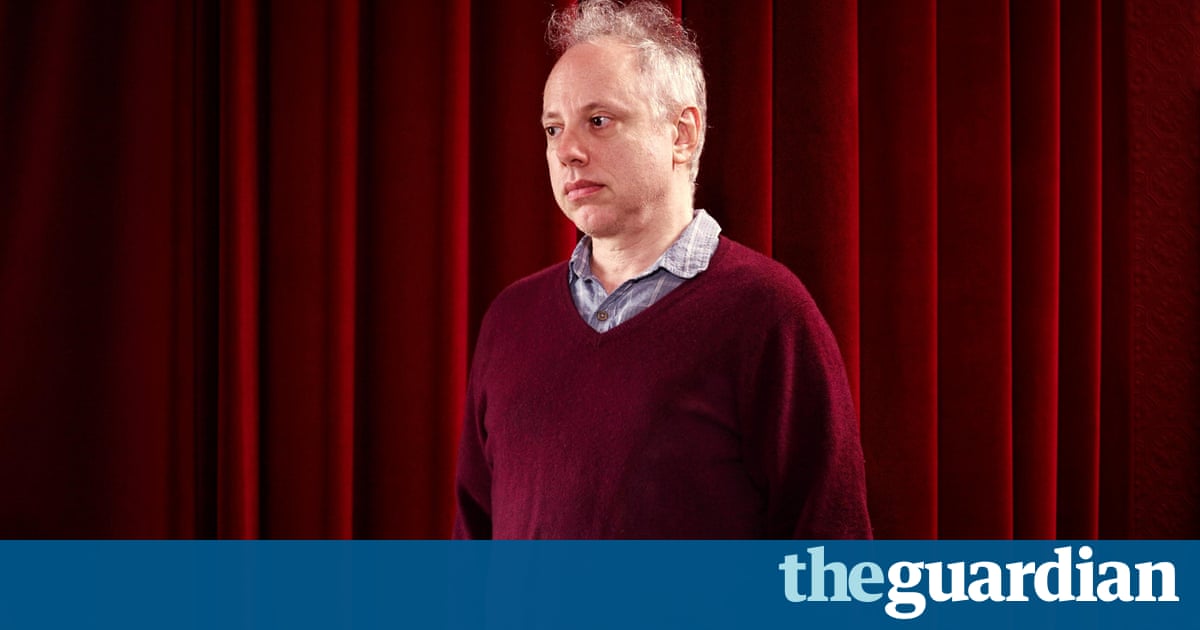 In an unlikely turret right at the top of a cinema in Piccadilly, the film director Todd Solondz and I, practically knee to knee, are discussing dog ownership. Does he have one? No. He wrinkles his nose, on which are perched his trademark jam jar-thick spectacles. I mean, I might if someone else would walk it for me. But if I have to walk it and pick up after it Imagine its really cold out, and its New Years morning, and your dog needs to go. His voice, already quite high, rises a notch. I just dont want that!
Solondzs new film, Wiener-Dog, comprises four short stories about love and death, all of which are linked together, like beads on a string, by a dachshund; halfway through, this animal also stars in a jokey intermission in which it jauntily (or annoyingly, depending on how you feel about tiny dogs) travels the world.
So where did the dog in the film come from? I dont know, Solondz says, dreamily. Its a cute little dog, the dachshund, and that cuteness was attractive for my purposes. The movie is not really about the dog, its trials and triumphs: that would be Lassie. This dog is more a filter through which I explore things like mortality.
What about the suggestion that dog owners are not, as some of them may like to believe, any more caring than the rest of us? Given the sheer meanness of some of the films characters, this seems to me to be one of its major themes. He nods. Look, when a dog is violated, its the greatest transgression possible for many people. You could bludgeon babies and not get so shocked a response. People project a kind of innocence on to these cute little creatures, as if they dont have their own desires and wills, as if theyre happy to be spayed, or otherwise reduced.
Aware, perhaps, that dachshund lovers the world over are about to make him their hate-figure, he titters. This species, I learned, is bred to look cute at the expense of other aspects of its wellbeing. Thats one of the reasons why it is so deficient in intelligence. We had a number of them playing the part, and the one thing they all had in common was their stupidity. They were so stupid! When we said stay, they did not stay, and when we said sit, they did not sit. It was horrible! The patience you needed. You had a whole crew waiting and waiting just for the dog to lift its head: Look up, look up, look up, look up! But maybe the dogs were just sadistic. The one in the first story wasnt the sweetest, you know. It even bit the little boy.
Solondz, the acclaimed director of Welcome to the Dollhouse and Happiness, makes unusual, divisive and often highly prescient movies. Rape, stalking, incest, paedophilia: no subject is for him untouchable, or, apparently, for the big name actors who seemingly line up to star in them. Wiener-Dog, in which, among other things, a sadistic mother tells her small son a vicious story about a rape, is no exception. Among its cast are Julie Delpy (the spiteful mother), Ellen Burstyn (a sour old woman), Greta Gerwig (playing, it seems, an adult version of Dawn Wiener from Welcome to the Dollhouse), and Danny de Vito, as a disillusioned professor of screenwriting at a New York university. How hard is it to bag such stars? He shrugs. If they say yes, its easy. If they say no, its not.
As for De Vitos role as Dave Schmerz, whose cynicism and exasperation lead him to put poor little Wiener-Dog to dastardly use, this seems how to put this? quite daring, given that since 2009, Solondz has taught film at New York University. What, I wonder, is his department head going to make of his using Schmerz as his proxy to rubbish film studies? Solondz, though, clearly couldnt care less. NYU. It is an evil empire. Im in awe of how incompetent and corrupt the administration is. But that said, I love teaching there. I love the students. Its the opposite of making a movie. I cant take any of the credit, or any of the blame, for the students work.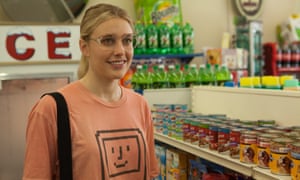 Read more: https://www.theguardian.com/film/2016/jul/24/todd-solondz-interview-wiener-dog
In a summer stuffed with blockbusters aimed at young audience, arthouse films appeal to an older demographic because the stars reflect the audiences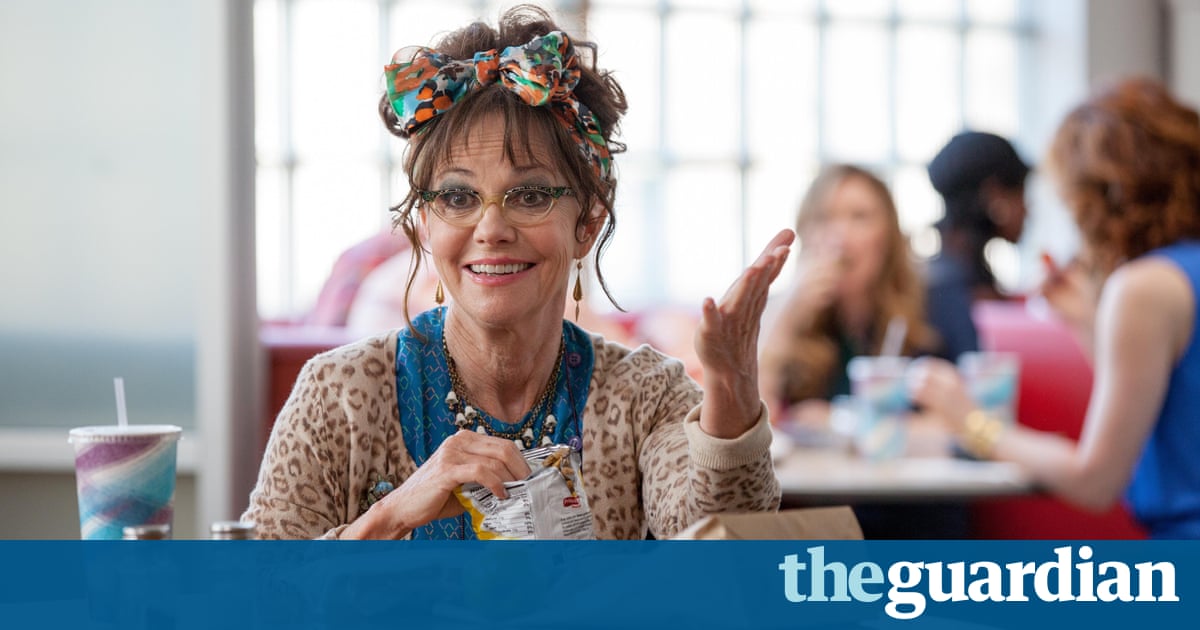 Halfway into Warcraft: the Beginning, the video game adapted by Duncan Jones into a wannabe sci-fi franchise, Glenn Close appears as some kind of oracle. Swathed in a black cloak and with CGI-enhanced black orbs for eyes, she spouts some foreboding nonsense and then shes off.
The blink-and-you-miss-it role is quite a comedown for a six-time Oscar nominee, but at least Close got a part at all. This year, Hollywood seems to have largely shunned more seasoned actors, along with older moviegoers.
Out of the many releases by major studios to have opened this year, only one was headlined by an actor over the age of 60: Dirty Grandpa, which stars Robert De Niro and of which the Guardians Peter Bradshaw said: This gross-out comedy takes De Niro fans into a new emotional phase that I can only call post-despair. However, the film wasnt aimed at De Niros fellow baby boomers, but at the youthful fans of his ripped co-star, former High School Musical heartthrob Zac Efron.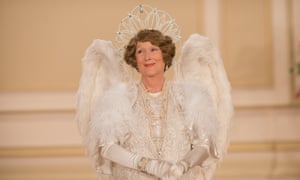 Read more: https://www.theguardian.com/film/2016/jul/02/youth-focused-blockbusters-older-audiences-independent-films-arthouses
Yes, the main premise is a farting corpse. Yes, thats completely ridiculous. But the comedy puts the mainstream industrys lack of invention to shame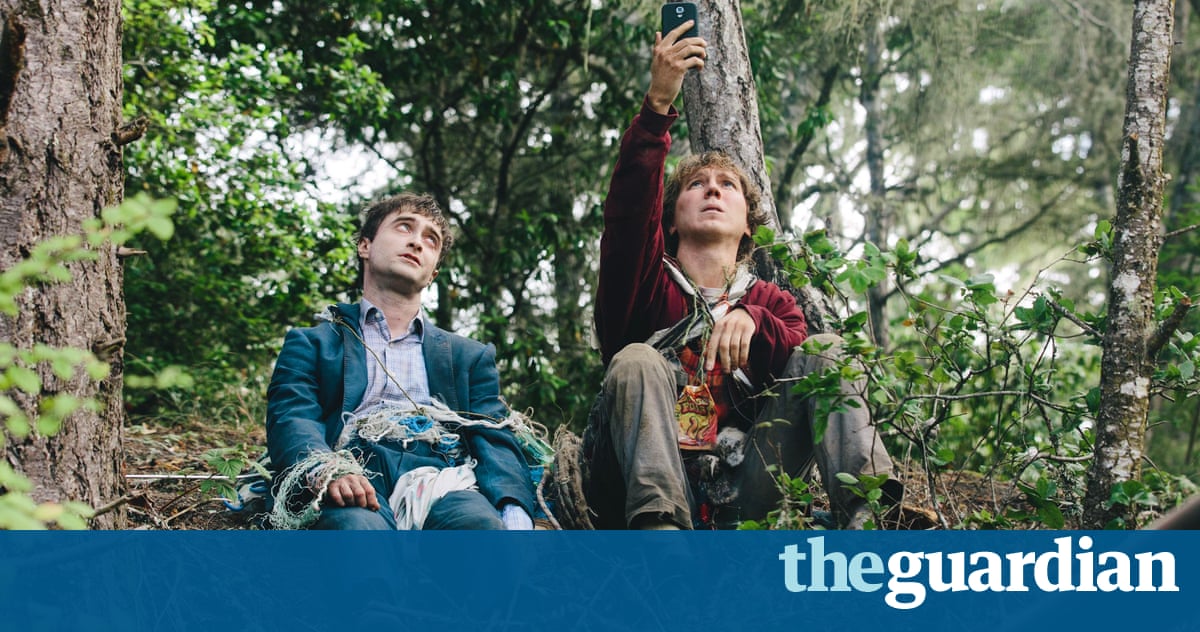 Music video directors Daniel Kwan and Daniel Scheinert probably didnt panic when a continuous stream of audience members bolted for the exit at the Sundance premiere of Swiss Army Man. From a pre-credits opening sequence that sees Paul Dano hop aboard Daniel Radcliffe (who just happens to be a dead farting corpse/human jet-ski) to traverse the ocean, Swiss Army Man not only welcomes derision it gleefully thrives on it.
As the Guardians Jordan Hoffman noted in his review out of the festival, Swiss Army Man only grows progressively weirder as it glides along.
After Danos lovelorn Hank happens upon Radcliffes corpse on an island following a failed suicide attempt and rides his new discovery to nearby land, Hank is soon overjoyed to learn that his companion (he names him Manny) is semi-alive like a zombie, just much friendlier and more useful. Even better: Manny can act as a human swiss army knife of sorts (get it?).
In a whimsical montage, scored to oddly sung original music by Manchester Orchestra members Andy Hull and Robert McDowell, Manny shows off his bag of tricks to an ecstatic Hank: he can store seemingly infinite amounts of water in his body, shoot projectile weapons out of his mouth to kill prey, and use his erect penis as a compass to direct them to civilization.
Its at this point that viewers will probably divide into two camps. Either you buckle up for the zany ride, or you check out, numbed by the gas and dick jokes. Watching Radcliffes bowels go completely berserk is, of course, not to everyones liking. But under all the bellowing is a visual and aural wonder thats impossible to dismiss as purely puerile.
Kwan and Scheinert, best known for helming the surreal music video to DJ Snake and Lil Jons 2014 dance hit Turn Down for What, are magicians at conjuring arresting images that both repulse and awe. A shot of Manny fart-propelling Hank high above the trees is downright dreamlike in execution.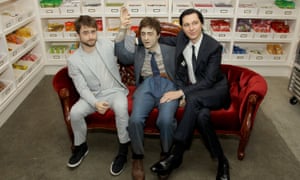 Read more: https://www.theguardian.com/film/filmblog/2016/jun/23/swiss-army-man-daniel-radcliffe-paul-dano
The Dutch directors new thriller Elle is at Cannes, but whatever happened to the master of 80s/90s sci-fi bombast who gave us Robocop, and Total Recall?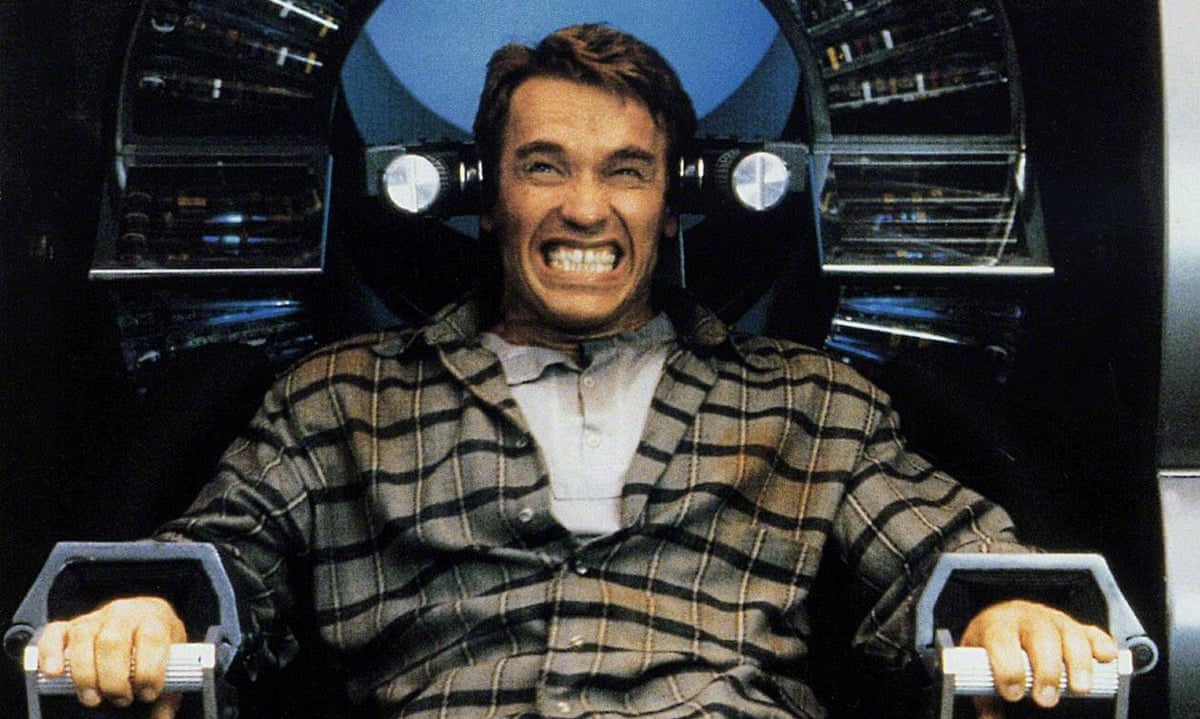 At 77, Paul Verhoeven does not seem to be planning retirement anytime soon. Screen Daily reported this week that the maverick Dutch film-maker has at least three upcoming projects planned, including a film about the second world war French resistance titled Lyon 1943, and a movie about Jesus.
But as the veteran director prepares to debut his new film Elle at the Cannes film festival next week, it is painfully apparent to those of us who still remember his early US movies that the Verhoeven we knew and loved has already said his fond farewells. The master of mainstream burlesque who gave us Robocop, Starship Troopers and Total Recall returned home to his native Netherlands in the mid-00s, and somehow Hollywood has never quite managed to replace him.
The Dutchman delighted in taking serious science fiction literature and transforming it into radiant comic book satire, long before superhero movies were all the rage. His best movies have all the immediacy, all the colour, verve and larger-than-life characterisation of the sharpest graphic novels.
Arnold Schwarzenegger has never made a better film than Total Recall (with the possible exception of Conan the Barbarian and the early Terminator movies), because Verhoeven knew exactly how to pitch his preposterous physical specimen. The former bodybuilder gurns and flexes his ways through the film with such thunderous commitment that the end credits are rolling before weve even had the chance to remind ourselves that he really cant act. Its a gorgeously silly B-movie romp that takes Philip K Dicks thoughtful novel about the reliability of reality and supercharges it with Martian femmes fatale, interplanetary conspiracy theories and triple-breasted ladies of the night.
Robocop, with its prescient satire on corporate greed on the mean streets of future Detroit, might just be even better. Peter Weller has never been an actor with any kind of great range, but hes perfect as the granite-jawed cyborg hero. Starship Troopers, with its ruthless satire on the fascistic leanings of rightwing author Robert A Heinlein (who wrote the original novel Verhoeven only bothered to read two chapters) stands just as tall in the pantheon of exploitation-flecked sci-fi.
Imagine if Verhoeven had hung around for the dawn of the comic book movie era. He might have shot a gloriously rambunctious Avengers movie, would have been a brilliant choice to revive Judge Dredd on the big screen, and might just have saved Batman v Superman from Zack Snyder purgatory. He could build fantasy worlds that felt grander, sharper and more ostentatious than any of those presented by his peers, and his use of special effects always hit the mark. The Oscar-nominated CGI in Starship Troopers, just a few years into the digital revolution, is more impressive than those seen in many films today.
So where are Verhoevens successors? Of the younger science fiction film-makers currently doing well in Hollywood, Joss Whedon is a superior writer of dialogue, while JJ Abrams is a more impressive student of cinema. Duncan Jones is surely the undisputed maestro of the claustrophobic two-hander, while Neill Blomkamp is capable, when on form, of expanding the genre into new vistas of darkling eccentricity. But none have the Dutchmans lurid intensity and knack for frenzied, high energy set-pieces.
Perhaps Verhoevens weaker later films permanently dented his reputation with younger directors. This is, after all, the director that gave us the surprisingly insipid 2000 horror remake Hollow Man, a riff on 1933 James Whale cult classic The Invisible Man starring Kevin Bacon and Elisabeth Shue. Basic Instinct, his oh-so-shocking 1992 sex thriller, is these days remembered for little more than that scene involving Sharon Stone and her misplaced underwear.
And then theres the soft porn monster that is Showgirls. The sight of Kyle MacLachlan and Elizabeth Berkley writhing operatically in a Vegas pool may still bring tears to the eyes 20 years on, but most would agree its a more fun viewing experience than the soggy R-rated Mills and Boon drivel of Fifty Shades of Grey.
The Dutchmans Cannes entry, Elle, was described as pure Verhoeven, extremely erotic and perverted when it was sold at the 2014 Cannes film market. So its possible acolytes of this corner of the film-makers oeuvre may yet find satisfaction in his future endeavours.
But for those of us longing for eye-popping visions of alien landscapes, bug-hating soldiers of fortune and sleazy corporate sociopaths, well always have Verhoevens classic 80s/90s sci-fi triple whammy. As Jonny Rico once said: Come on you apes! You wanna live forever?
Read more: https://www.theguardian.com/film/2016/may/13/paul-verhoeven-elle-cannes-total-recall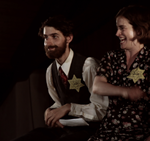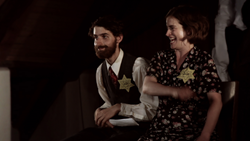 Los Angeles, CA (PRWEB) February 17, 2015
Power Story Ent., Inc. has recently released "Making Light in Terezin" which tells the true story shows how Jewish prisoners in the Terezin Ghetto in the Czech Republic managed to survive during WWII with the help of song, dance, theater and comedy. This poignant and moving documentary follows a modern day theater troupe as they journey to the Czech Republic to do a comedic cabaret piece for the first time in 70 years in the very same attic venue it was first performed in during WWII.
"Making Light in Terezin," titled for the double entendre of making light through laughter and arts in the darkness of prison and making light through humor, is an 87-minute documentary. It includes interviews with several Holocaust survivors who reflect upon their imprisonment in Terezin Ghetto outside of Prague.
According to Krevolin, one of the most inspiring moments in "Making Light in Terezin" occurred during his interview with Holocaust survivor Pavel Stránský, age 93. Stránský was kept in Terezin from December 1941 through 1943 and was also imprisoned at Auschwitz, where he watched Josef Mengele (an officer and physician infamous for selecting who would be killed) seat young children on his knee and tell them "call me Uncle" right before sending them to their deaths. Despite witnessing such evil firsthand, Stránský never became bitter; instead, he speaks in the film of forgiveness and love and how the arts helped he and other prisoners to survive (for a sneak peak of Stránský's interview, visit youtube.com/watch?v=ogguOPv5fqo).
"Making Light in Terezin" celebrates the creative artistic spirit that was alive in the prisoners of Terezin in 1943 despite the atrocities of war. Because of the length limitations that come with film, which meant only snippets of each interview could be included, the companion book offers supplemental details and historical facts. It presents the full survivor interviews and discussions with Holocaust scholars, "second generation" family members and even a Ph.D. candidate speaking about the effects of imprisonment and creativity on brain chemistry.
The trailer for the film can be seen at: youtube.com/watch?v=sTJSYPKRhIQ
The book and film can both be purchased on Amazon.com, etc.
About Richard Krevolin
In addition to writing, directing and producing "Making Light in Terezin," Krevolin is the author of several best-selling novels and non-fiction books on writing. He lectures around the world on film, storytelling for businesses and writing. For more information, visit ProfK.com, PowerStoryConsulting.com and MakingLightinTerezin.com.
Media Contact:

Richard Krevolin,

rkrevolin(at)yahoo(dot)com
Find More Chemistry Press Releases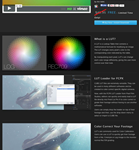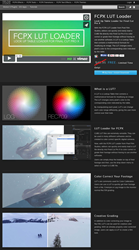 Aliso Viejo, California (PRWEB) March 18, 2015
Theme and plugin developers from Pixel Film Studios have announced a new tool for Final Cut Pro X editors entitled FCPX LUT Loader.
"FCPX LUT Loader gives users total control to load LUT files directly into Final Cut Pro X," said Christiana Austin, CEO of Pixel Film Studios. "We've given our users the tools needed to add LUT overlays to their FCPX project."
With this free LUT Loader plugin from Pixel Film Studios, editors can quickly and easily load any LUT file directly to Final Cut Pro X. This LUT tool allows users to color correct or add a color grade without having to use another software. The LUT changes every pixel's color to the corresponding color indicated by the table.
A LUT is a Lookup Table that contains a mathematical formula for modifying an image. The LUT changes every pixel's color to the corresponding color indicated by the table. LUT's are extremely versatile files. They can be used in many different softwares and be created to color correct specific digital cameras.
The FCPX LUT Loader from Pixel Film Studios allows editors to quickly and easily load a LUT file directly into Final Cut Pro X to color correct or grade their footage without having to use another software. Users can simply drop the loader on top of their footage and then, use the drop down menu to select or import a LUT Cube file.
LUT's are commonly used for Color Calibration. Users can use a LUT to quickly get their footage from a flat, Cinestyle or Log image to the monitor normal Rec709 grading. In addition to color correcting your image to Rec709, LUT's can be used for creative color grading. With an already properly color corrected image, users can apply a LUT to create a film look. If the LUT doesn't fully achieve the desired look, editors can use the built-in customization controls to adjust the strength, contrast, brightness and saturation of their image.
Established in 2006, Aliso Viejo, California-based Pixel Film Studios is an innovative developer of visual effects tools for the post-production and broadcast community. Their products are integrated with popular non-linear editing and compositing products from Apple FCPX. All Apple, the Apple logo, Mac OS X, and Macintosh are registered trademarks of Apple Inc. in the U.S. and/or other countries. All other trademarks and trade names are the property of their respective owners.
Related Mathematics Press Releases