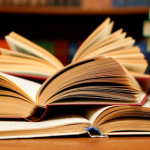 Argument over 'fair use' of Girls song ended in March with deal to donate to STEM education for girls. By Stuart Dredge.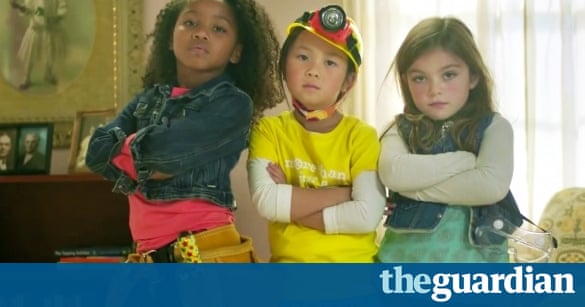 In March, the Beastie Boys reached a settlement with the US toy company GoldieBlox over the latters parody of their song Girls in a viral advert. Now the details of that settlement have been published.
GoldieBlox agreed to pay $1m to a charity of the bands choice supporting science, technology, engineering and/or maths (STEM) education for girls, in return for a backdated licence to use the track in the ad, which was a YouTube hit in November 2013.
The details were revealed in a document filed as part of a separate copyright infringement lawsuit between the Beastie Boys and Monster Energy, spotted by entertainment industry journalist Eriq Gardner:
On March 16, 2014, the parties settled The GoldieBlox Settlement granted GoldieBlox a retroactive license to use the musical composition of Girls between November 18, 2013 and November 28, 2013.

"In exchange, GoldieBlox agreed to make annual payments of 1% of its gross revenue, until the total payments reached $1 million, to a charitable organization chosen by the Beastie Boys and approved by GoldieBlox which supports science, technology, engineering and/or mathematics education for girls.
The settlement will not be used as evidence in the new case after a complaint from Monster, which is accused of using several Beastie Boys songs in a 2012 snowboarding video without approval from the band.
The GoldieBlox video, which reworked the original sexist lyrics of Girls to focus on encouraging girls to explore STEM subjects, was watched 8m times in a week last November, before sparking lawsuits from both sides and a debate over whether the video's use of the song was "fair use" or not.
The Beastie Boys explained their decision in an open letter to GoldieBlox that month, saying they were respecting the wishes of member Adam Yauch, who died in 2012 and left a will explicitly banning use of his music in advertisements:
As creative as it is, make no mistake, your video is an advertisement that is designed to sell a product, and long ago we made a conscious decision not to permit our music and/or name to be used in product ads.
GoldieBlox responded with its own open letter after removing the track from the video:
We don't want to fight with you When we made our parody version of your song, Girls, we did it with the best intentions. We wanted to transform it into a powerful anthem for girls … Although we believe our parody video falls under fair use, we would like to respect [Yauch's] wishes and yours.
It remains to be seen how soon the $1m settlement is paid. GoldieBlox raised just under $286k on the crowdfunding site Kickstarter in 2012 to launch its business, which produces construction toys and books for girls, but its sales since the toys launched in March 2013 are unknown.
GoldieBlox: the toy designed to get girls into engineering
Read more: https://www.theguardian.com/technology/2014/may/13/goldieblox-beastie-boys-girls-settlement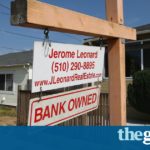 Dean Baker is co-director of the Centre for Economic and Policy Research.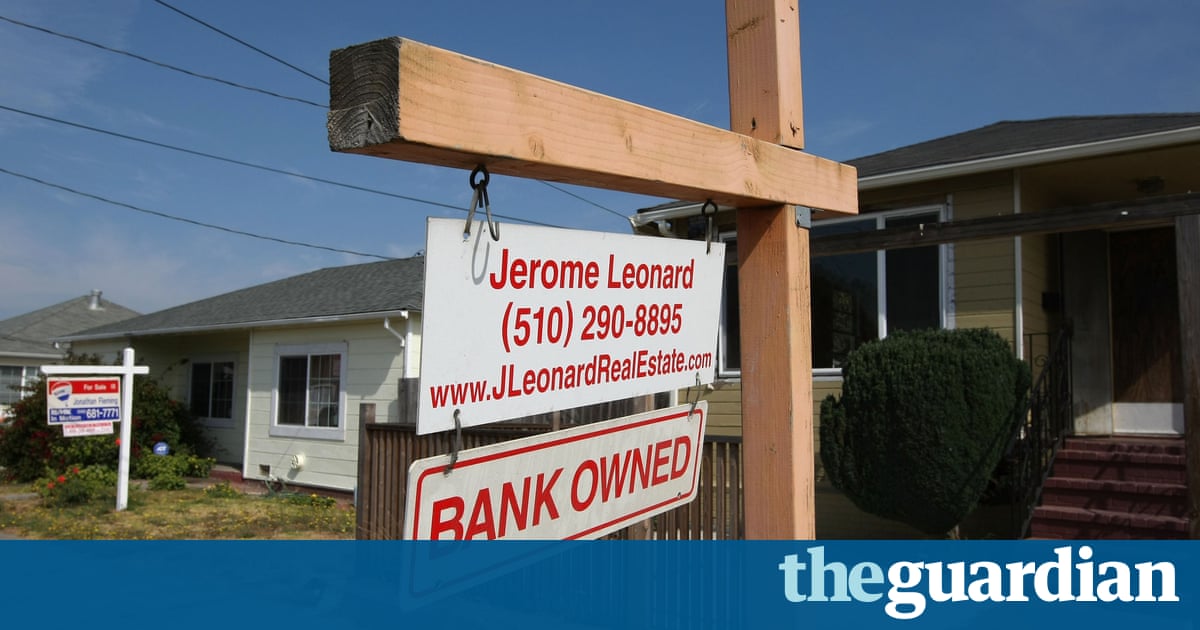 Suppose our fire department was staffed with out-of-shape incompetents who didnt know how to handle a firehose. That would be really bad news, but it wouldnt be obvious most of the time because we dont often see major fires. The fire departments inadequacy would become apparent only when a major fire hit, and we were left with a vast amount of unnecessary death and destruction. This is essentially the story of modern economics.
The problem is not that modern economics lacks the tools needed to understand the economy. Just as with firefighting, the basics have been well known for a long time. The problem is with the behavior and the incentive structure of the practitioners. There is overwhelming pressure to produce work that supports the status quo (for example, redistributing to the rich), that doesnt question authority, and that is needlessly complex.
The result is a discipline in which much of the work is of little use, except to legitimate the existing power structure. In terms of the poor quality of work, it is easy to point to the failure to recognize the size and risks posed by the housing bubble in the last decade. This failure has been unbelievably costly to the US and the rest of the world.
If we compare the most recent estimates of the potential GDP of the US economy from the Congressional Budget Office (CBO) with the projections made in 2008, before the severity of the crash was recognized, the difference is $1.8tn. This is an annual figure; it implies a loss of $18tn over the course of the decade. This amount averages out to more than $54,000 for every person in the country. Other countries have seen even larger losses.
CBO is not God, so it could have been overly optimistic before the crash and is arguably too pessimistic at present. But even if we cut the number in half, we are still looking at a loss of $9tn over the course of a decade, or $27,000 per person. It is also worth noting that CBOs numbers are useful here not only because they are seen as authoritative, but they are in the centre of the profession by design. CBO raises or lowers its numbers if they are out of line with the consensus of economic forecasters.
The retrospective analyses of the overall crash have focused on the financial crisis specifically. These analyses have worked hard to convince people that seeing an impending financial crisis is an extremely difficult undertaking, but the reality is that the financial crisis was very much secondary. The overwhelming reason for the downturn and the weak recovery was the collapse of housing bubbles in the US and elsewhere that were driving growth.
It was not difficult to recognize these bubbles. House prices had risen at an unprecedented pace in the years from the mid-1990s until the crash, with no remotely plausible basis in the fundamentals of the housing market. This could be seen by a variety of measures, but most obviously from the fact that rents were still following the overall rate of inflation, as they ordinarily do. The record vacancy rate even before the crash might also have been a red flag, especially to people who believe in supply and demand determining prices.
Also, the fact that housing was driving the economy was clear from the record share of residential construction in GDP, as well as an unprecedented consumption boom driven by housing wealth. Of course these sources of demand would disappear when the bubble burst; what could anyone expect to replace six percentage points of GDP in annual demand (around $1.1tn in todays economy)?
When I tried to raise these issues in years prior to the crash, my arguments were largely laughed off by a wide range of economists. I didnt have the stature, and besides, the argument was far too simple. This is not the first time that I had a problem with making arguments that were too simple.
Back at the time of the debate over President George W Bushs social security privatization plan, I pointed out that his administrations assumed rates of return in the stock market were impossible given the current price-to-earnings (P/E) ratios in the market and the economic growth rates assumed by the social security trustees. This was an argument based on simple algebra.
Brad DeLong wanted to make this into a Brookings paper and enlisted Paul Krugman in the effort. Together they produced a paper (generously leaving me as lead author) that had an intertemporal optimization model with declining labor force growth as its key feature. (You dont have to know what an intertemporal optimization model is; just that it added complexity.)
This model had nothing to do with the underlying point (the stock market would yield the assumed returns if its price-to-earnings ratio was near its historic average of 15, rather than the P/E level near 25 that we were seeing at the time), but it was necessary to have something more complex than simple algebra to be taken seriously at Brookings.
It is easy to extend the list of failings in the economics profession. It is just now becoming accepted that our pattern of trade imposes substantial costs on large segments of the working population. This didnt require any new or novel innovations. This is a prediction of the completely mainstream Stolper-Samuelson theorem, first published three-quarters of a century ago.
And why is there so little research devoted to analysis of alternatives to patent financing of prescription drug research? The markups associated with patent protection in the sector are equivalent to tariffs of many thousand percent. Every competent economist knows that a gap that large between a government-protected price and a free-market price is a recipe for massive waste and corruption. The gap between patent-protected drug prices and free-market prices is now approaching $400bn a year in the US alone (more than 2% of GDP). This doesnt require new economic thinking; it requires economists who know introductory economics.
And how about a little accountability for economists when they mess up? There is much literature on the importance of being able to dismiss workers who do not perform their jobs well. We all know and expect that a dishwasher who keeps breaking the dishes or a custodian who cant clean the toilets loses his job.
I have suggested that economists who prescribe policies that turn out badly, or who can't see multitrillion dollar housing bubbles coming whose collapse sinks the economy, ought to pay a price in terms of their careers. Invariably people think I am joking. When they realize I am serious, they think I am crazy or vindictive.
Leaving aside motives, let me just speak to the economics. If we have a profession in which people are rewarded with high pay and career advancement for saying the same thing as everyone else, and never face any consequences when the accepted wisdom proves to be wrong, then we should expect to see economists like the firefighters mentioned at the beginning of this piece. They aren't qualified to do the job and our only hope is that we dont see any more major fires.
Read more: https://www.theguardian.com/business/commentisfree/2017/jul/27/how-about-a-little-accountability-for-economists-when-they-mess-up
New film tells story of Jane Jacobss battle's against the wealthiest developers in the city.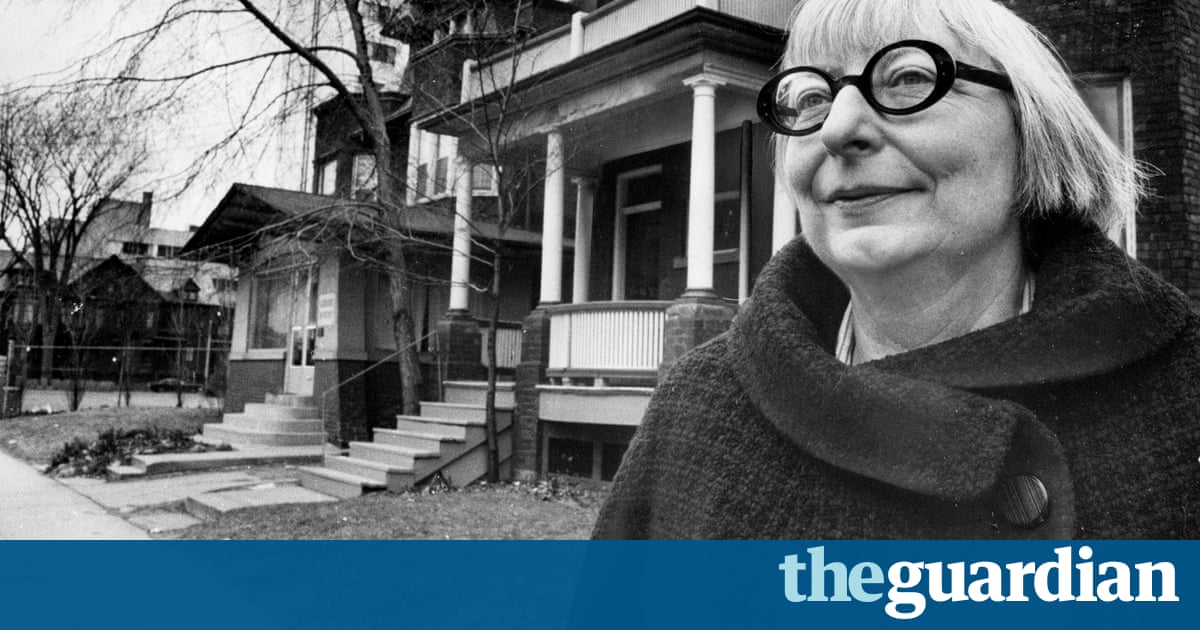 She was a beaky, bespectacled architecture writer, hardly a figure likely to ignite protests that changed the shape of one of the worlds great cities. Yet such is the legend of Jane Jacobs and her bitter struggles to preserve the heart of New York from modernisation that a film charting her astonishing victories over some of the most powerful developers in the US is set to inspire a new generation of urban activists around the world.
Citizen Jane: Battle for the City tells the story of Jacobs, author of The Death and Life of Great American Cities, who made herself the bane of New Yorks powerful city planners from the 1950's to 1970's. Her nemesis was Robert Moses, the city's powerful master builder and advocate of urban renewal, or wholesale neighbourhood clearance what author James Baldwin termed negro removal.
Moses dismissed the protesters as a bunch of mothers, and attempted to ignore their efforts to attract wider attention, which included taping white crosses across their glasses in the style of Jacobs.
But through a combination of grassroots activism, fundraising and persistence, Jacobs blocked Moses and successive city overlords from running Fifth Avenue through the historic Washington Square, tearing down much of SoHo and Little Italy to make way for a billion-dollar expressway, and building a six-lane highway up Manhattans west side.
"Some issues you fight with lawsuits and buy time that way," she later wrote. "With others, you buy time by throwing other kinds of monkey wrenches in. You have to buy time in all these fights. The lawsuit is the more expensive way."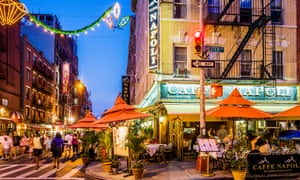 Read more: https://www.theguardian.com/film/2017/apr/22/jane-jacobs-people-power-saved-old-new-york-architecture-grassroots