New film tells story of Jane Jacobss battle's against the wealthiest developers in the city.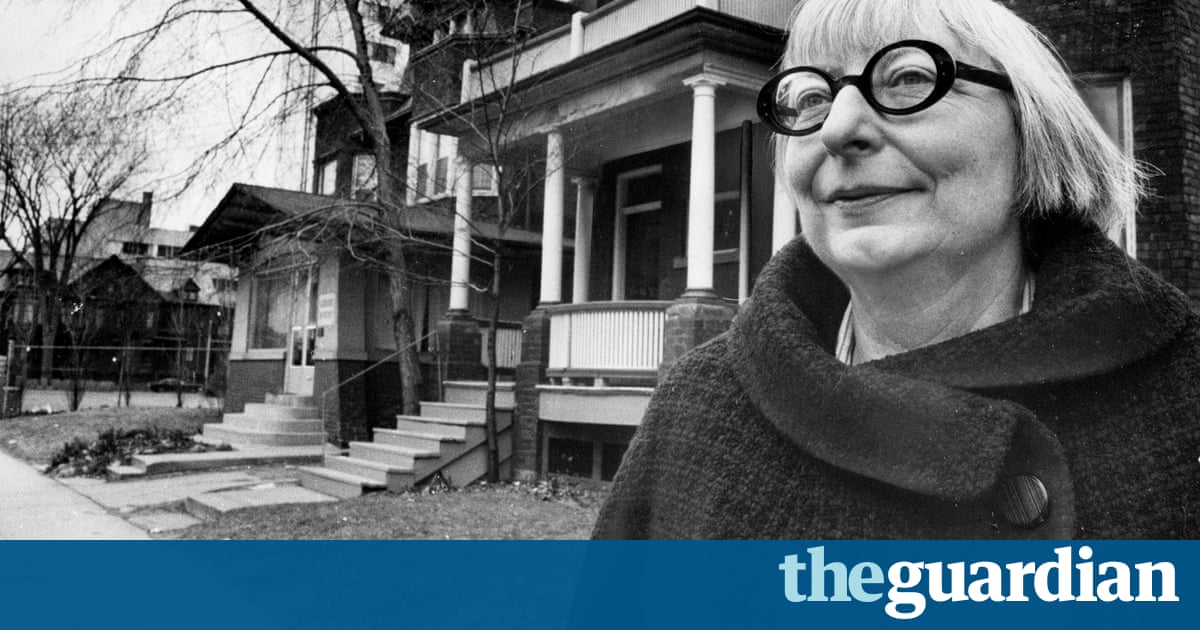 She was a beaky, bespectacled architecture writer, hardly a figure likely to ignite protests that changed the shape of one of the worlds great cities. Yet such is the legend of Jane Jacobs and her bitter struggles to preserve the heart of New York from modernisation that a film charting her astonishing victories over some of the most powerful developers in the US is set to inspire a new generation of urban activists around the world.
Citizen Jane: Battle for the City tells the story of Jacobs, author of The Death and Life of Great American Cities, who made herself the bane of New Yorks powerful city planners from the 1950's to 1970's. Her nemesis was Robert Moses, the city's powerful master builder and advocate of urban renewal, or wholesale neighbourhood clearance what author James Baldwin termed negro removal.
Moses dismissed the protesters as a bunch of mothers, and attempted to ignore their efforts to attract wider attention, which included taping white crosses across their glasses in the style of Jacobs.
But through a combination of grassroots activism, fundraising and persistence, Jacobs blocked Moses and successive city overlords from running Fifth Avenue through the historic Washington Square, tearing down much of SoHo and Little Italy to make way for a billion-dollar expressway, and building a six-lane highway up Manhattans west side.
"Some issues you fight with lawsuits and buy time that way," she later wrote. "With others, you buy time by throwing other kinds of monkey wrenches in. You have to buy time in all these fights. The lawsuit is the more expensive way."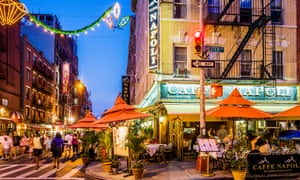 Read more: https://www.theguardian.com/film/2017/apr/22/jane-jacobs-people-power-saved-old-new-york-architecture-grassroots
Surveyed experts predicted last weeks rate rise would be followed by two more next year, not three.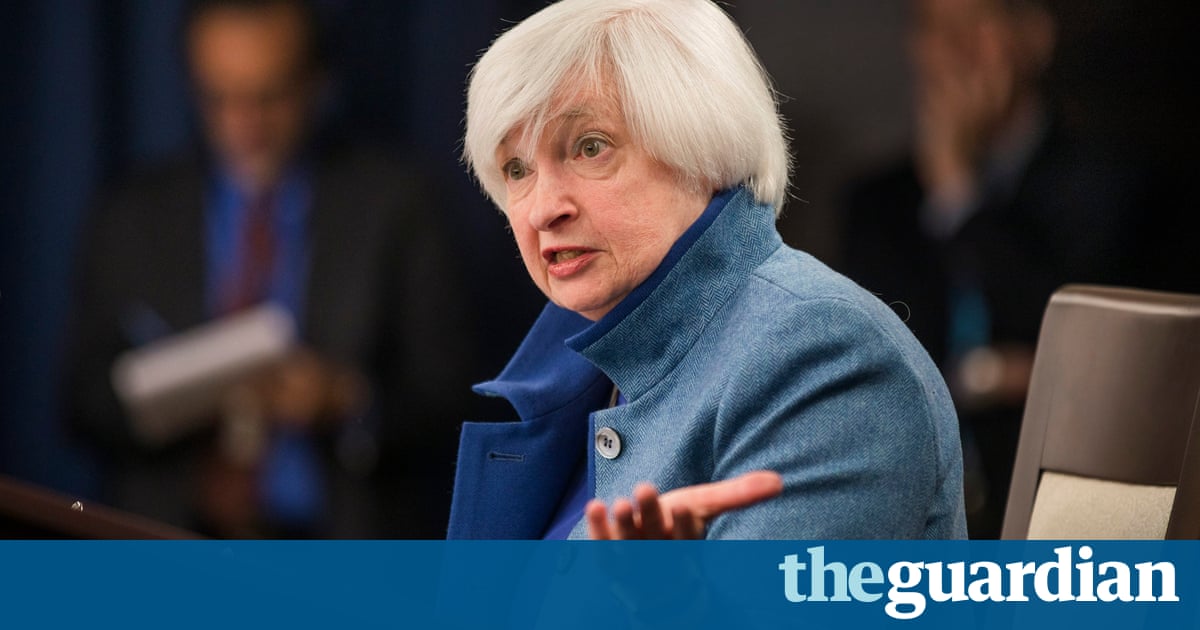 The Federal Reserve could wait until at least next summer before raising interest rates again, according to Wall Street economists surveyed by the Financial Times. Expectations that a rate rise last week by the US central bank would be followed by three more next year were played down by the 31 economists surveyed, who predicted only two rises were likely.
The New York Dow Jones index soared last week to within 160 points of a record 20,000 amid forecasts that a huge stimulus package in the first year of Donald Trumps presidency would trigger an economic boom.
While Trump has promised to cut taxes affecting middle-income earners and pump funds into major infrastructure projects, many economists are wary that Congress could delay or block the moves, fearing a steep rise in the governments budget deficit.
Global growth will improve next year but remain under its long-term trend, Gregory Daco, an economist with Oxford Economics, told the newspaper. Trumps policies, and the expectation of them, will be pivotal to global developments.
The strengthening of the dollar is also likely to hit exports and increase the price of imports, increasing the US balance of payments deficit.
The value of companies in the Dow Jones index has almost doubled since the 11,500 it recorded at the height of the tech boom in 1999, while the UKs FTSE 100 index of top companies languished on Friday at only slightly above 1999's 6,950 at 7011.
Read more: https://www.theguardian.com/business/2016/dec/18/us-could-wait-until-next-summer-to-raise-interest-rates-say-economists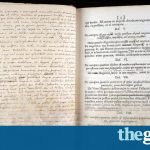 Rare European copy of key mathematics text is going under hammer at Christies in New York with record guide price.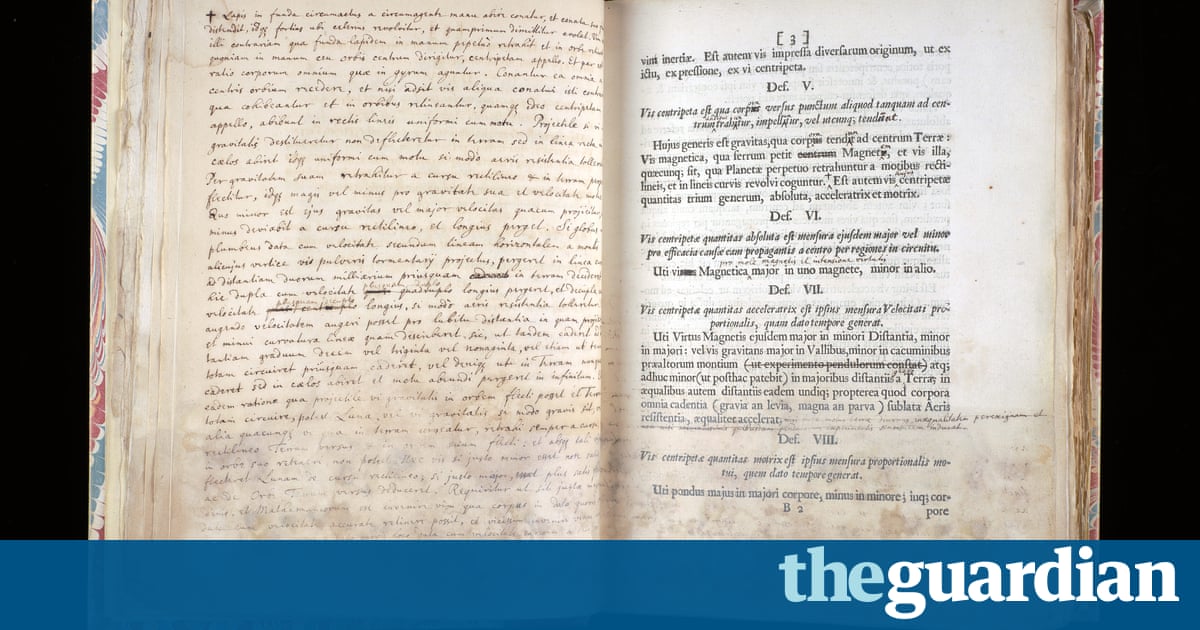 A first edition of Sir Isaac Newton's Principia Mathematica could become the most expensive print sold of the revolutionary text when it goes under the hammer with a guide price of at least $1m (790,000) this month.
The extremely rare continental copy being sold by auction house Christies in New York is one of a handful of texts thought to have been destined for Europe and has minor differences from those distributed in England by Newton and the book's editor, Edmond Halley.
The list price of between $1m and $1.5m is thought to be a record for the book. An English version also bound in red morocco leather, which was said to have been presented to King James II, sold for more than $2.5m in 2013. Its list price was $600,000.
About 400 copies of Principia's first edition were printed, of which the continental versions accounted for about 20%. Halley, the astronomer best known for the comet named after him, encouraged Newton to organise his theories into a text and paid for the printing because the Royal Society of which he and Newton were members had run out of funds.
The society retains two copies of the book, including the original manuscript on which the first print run in 1687 was based, which is described as its greatest treasure.
Written in Latin, the books full title is Philosophi Naturalis Principia Mathematica (Mathematical Principles of Natural Philosophy). It laid out Newton's groundbreaking theories in areas such as gravity and the forces of motion, and introduced a more rigorous mathematical method to physical science.
Keith Moore, the head of the Royal Society library, described it as a benchmark in human thought.
"It's not just the history and development of science; it's one of the greatest books ever published," he said. "It was hugely influential in terms of applying mathematics to basic physical problems."
Moore said the large sum set to be attracted by the book could be in part due to the growing influence of science within culture, as well as the huge earnings of some technology entrepreneurs.
"People who have big books these days maybe are the kinds of people who have made their money on the internet or the web … If you have a few million quid to spend, why wouldnt you buy a copy of Principia Mathematica?
"If you've made your money from a really cool algorithm, you will probably appreciate Newtonian physics."
Despite its wide-ranging impact, and the books use as a foundational physics text being unsurpassed until Einstein's general theory of relativity, Principia did not make a list last year of the top 20 most important academic books of all time. The list was topped by Charles Darwins On the Origin of Species.
But because it was published almost two centuries earlier, first editions of Principia are rarer and likely to continue selling for far larger amounts. One of the highest prices paid for a first edition of Darwins book laying out the theory of evolution was 103,000 in 2009, and subsequent sales have been lower.
While the prices differ, the impact of the two texts was comparable, Moore said. What Newton does in the 1680's is revolutionise the physical sciences. The fundamental laws of physics.
Darwin's great work published in 1859 revolutionised the biological sciences in the same way. They are similar books in the impact they had.
The picture caption on this article was amended on 5 December 2016 to clarify that the copy of Principia Mathematica up for sale is not the one held by Cambridge University.
Read more: https://www.theguardian.com/science/2016/dec/05/principia-sir-isaac-newton-first-edition-auction-christies-new-york